Personalized Custom Dog Bandanas
We can all agree that our canine companions deserve the absolute best – starting with tender loving care and ending with fashionable attire. We've added custom dog bandanas to our offer for this very reason.
Make your pup stand out among all the rest with these personalized bandanas.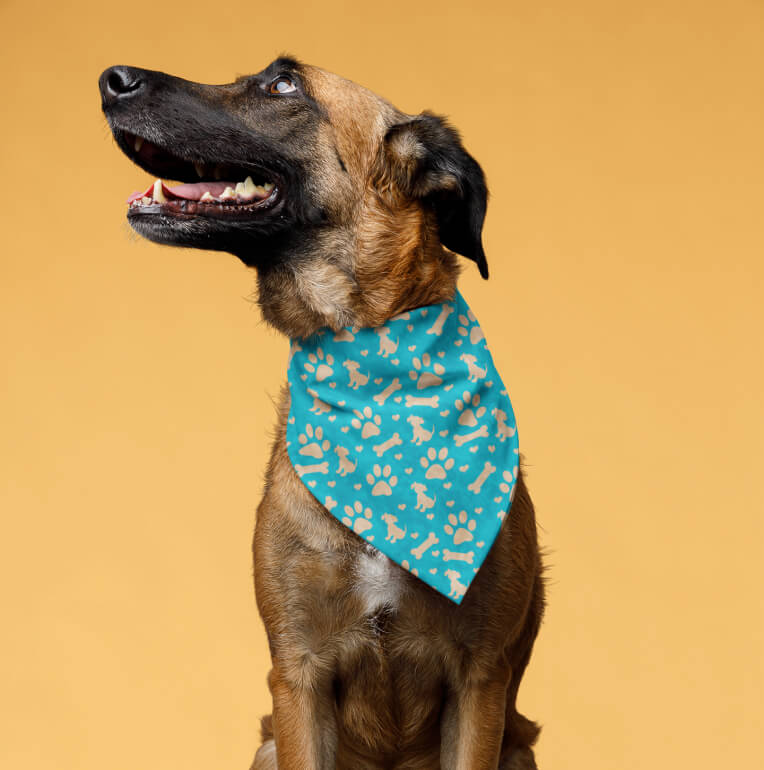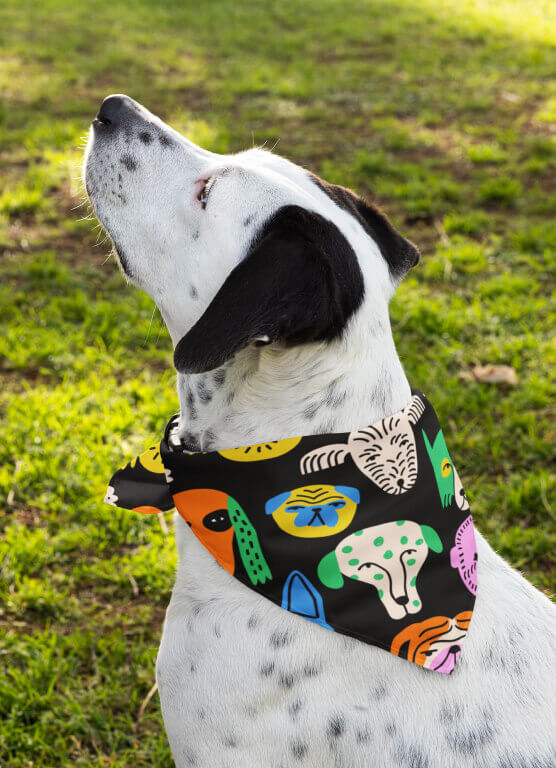 Create and Sell Customized Dog Bandanas With Printify
Create Your Own Personalized Custom Dog Bandanas!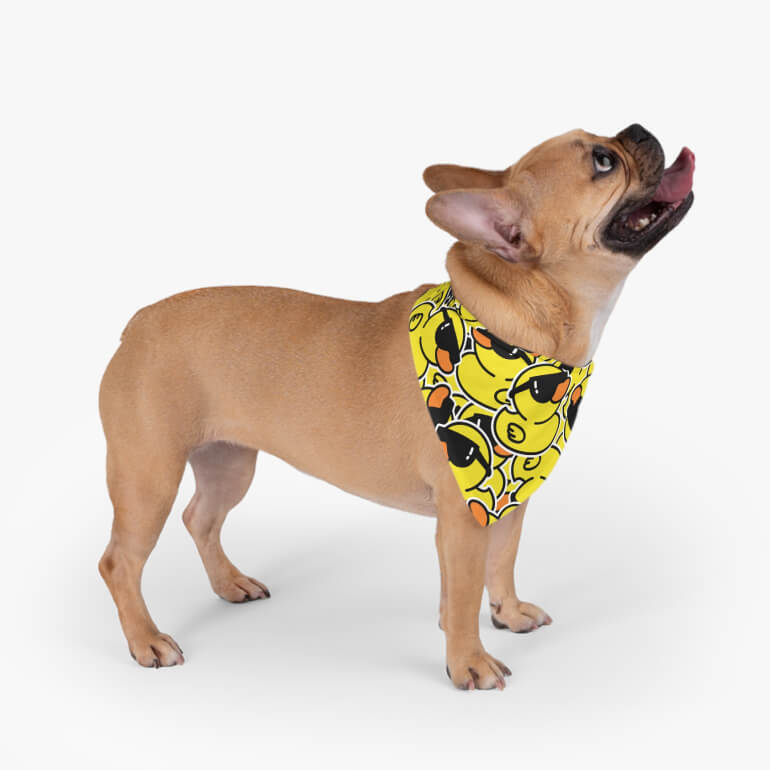 Customized Dog Bandanas With No Minimum
If you need a vivid and noticeable accessory for the park or a subtle and calm one for a casual evening at home, you can get them here. We are, of course, primarily talking about dogs, but we also have a wide selection of human attire. Order any number of personalized bandanas with Printify; there are no order minimums.
You can make fun and cute customized accessories for one dog or many.
Design Custom Dog Bandanas in Three Simple Steps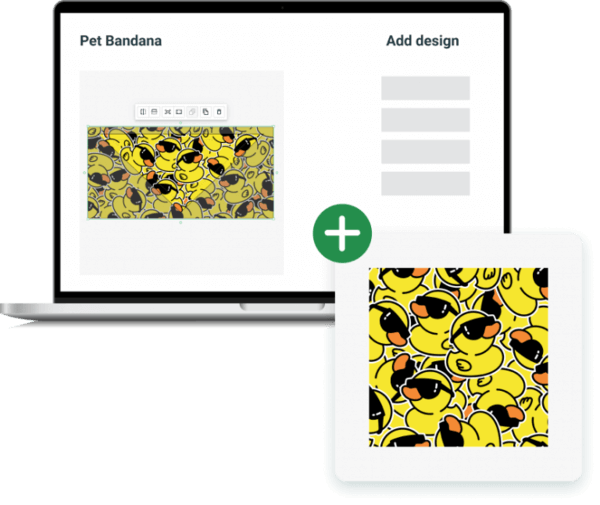 Create an account on Printify so you can order all the custom dog bandanas you've designed. There are no monthly subscription fees for new users and starting businesses. We'd only charge you when an order is placed from your account.
Browse our product catalog to find the most appropriate bandana for your pup. On each product's page, you'll see its key features and care instructions to ensure your bandana lasts as long as possible.
Use our Mockup Generator to upload your designs on products. Drag and drop your design, make adjustments and add additional graphics like the name of your pet written in one of the fancy fonts we offer.
Create Your Own Personalized Custom Dog Bandanas!
What Personalized Dog Bandanas Do We Offer?
A personalized dog bandana is a great accessory for special occasions, like your furry little buddy's birthday, a family Christmas, or a lengthier walk in the park. It's also great for everyday lounging on the couch or porch. People are always looking for ways to make their already cute animals even cuter. In our catalog, you'll find a dog bandana in two varieties that suit most dogs and look adorable in photos and in person.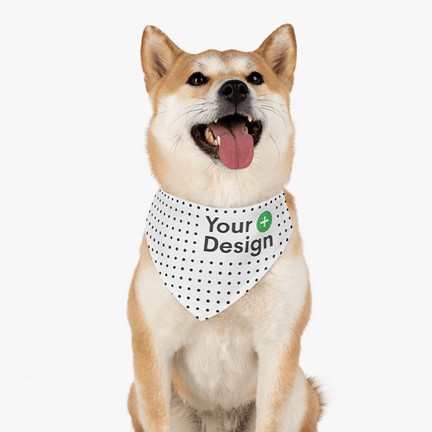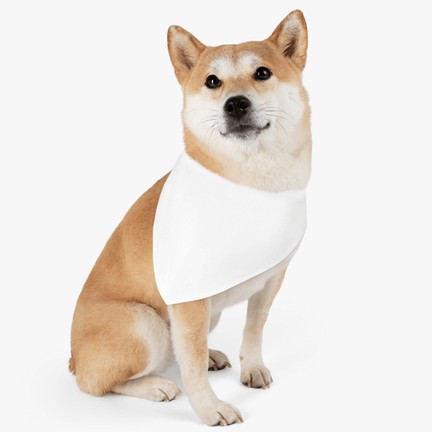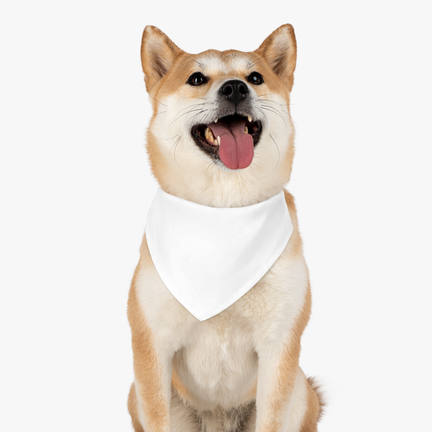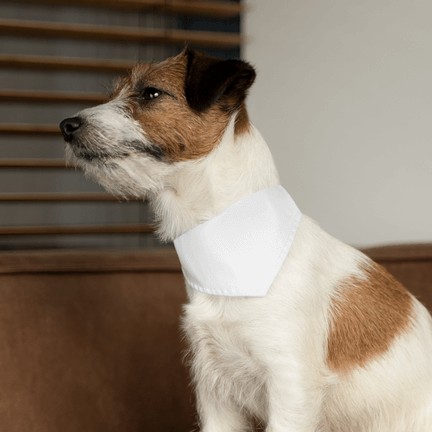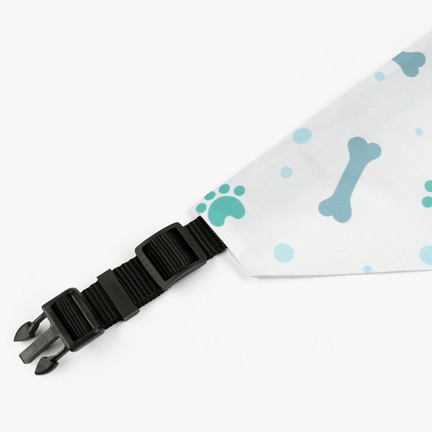 This bandana sports an adjustable black collar with a sturdy plastic buckle. It's made of polyester duck fabric and offers a sublimation print on one side. It's available in sizes small through large to fit most pet varieties.
The make-up and printing are durable enough to last through many wash cycles, and the adjustable strap collar keeps the dog bandana in place even during the wildest of playtimes.
Design Ideas for Custom Printed Dog Bandanas
Not all furry pets love wearing vests and sweaters, and surely not at the same time. Be careful not to overheat your dog, but your furry pup will definitely rock a custom bandana, no questions asked.
Design a cool fashion statement for your dog or excite all the other dog people out there with personalized dog bandanas. From cute and helpful to fun and playful.
Custom Dog Bandanas With Playful Patterns
There is nothing that canines love quite as much as playing. Well, apart from food and maybe also their owners. For this reason, you can choose colorful, wild, springy, and energetic as your keywords. Creating patterns evocative of playtime and other fun activities may be the greatest way to showcase the playful personality of your pooch.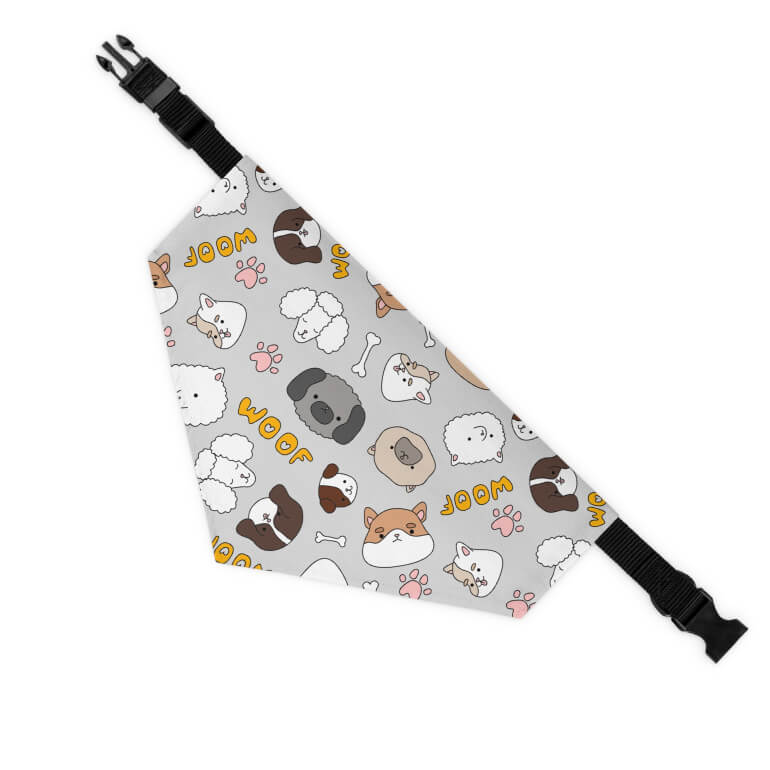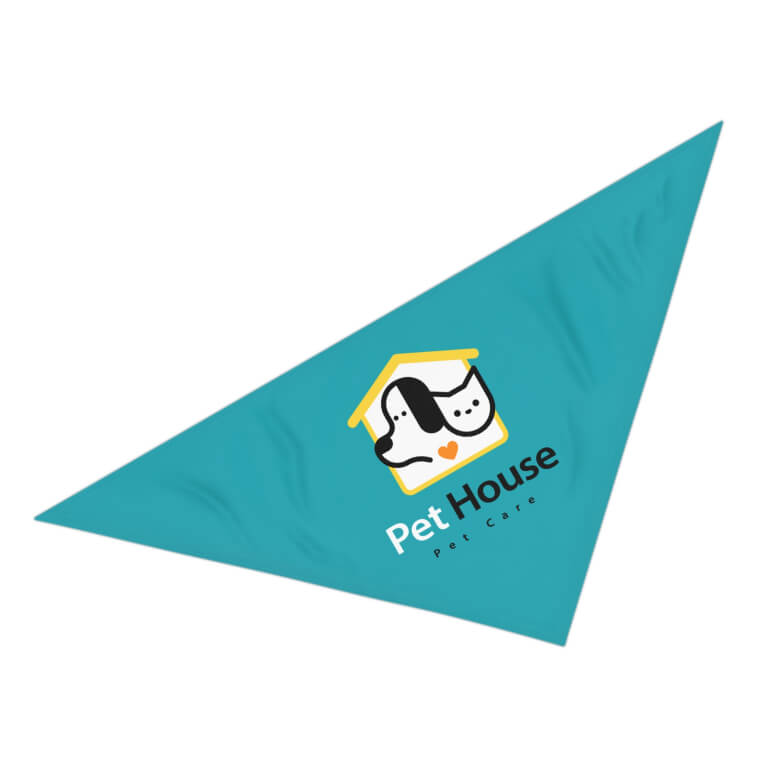 Custom Dog Bandana With Logo
On a slightly more serious note, your intent might be to promote a business, whether your own or your customers'. Color choices are important to make your logo pop as the central, or the only, element of your custom-made dog bandanas. Making it a pattern will ensure that the logo is seen from all angles during vigorous play or snooze time.
Custom Dog Bandanas With Name
One of the most popular things to print on any customizable item, including a personalized dog bandana collar, is the name of the pet that's wearing it. You can prepare bandanas with the most popular pet names but also offer custom names and include the owner's contact information because that may come in handy.
Enable pet lovers worldwide to bring personalized dog bandanas to their Pepper, Max, and Ruby.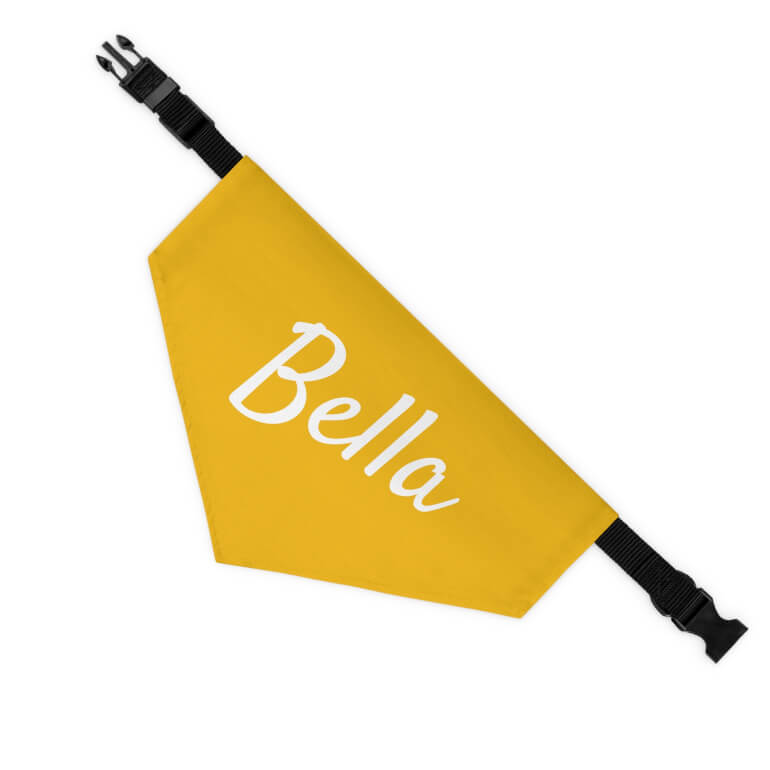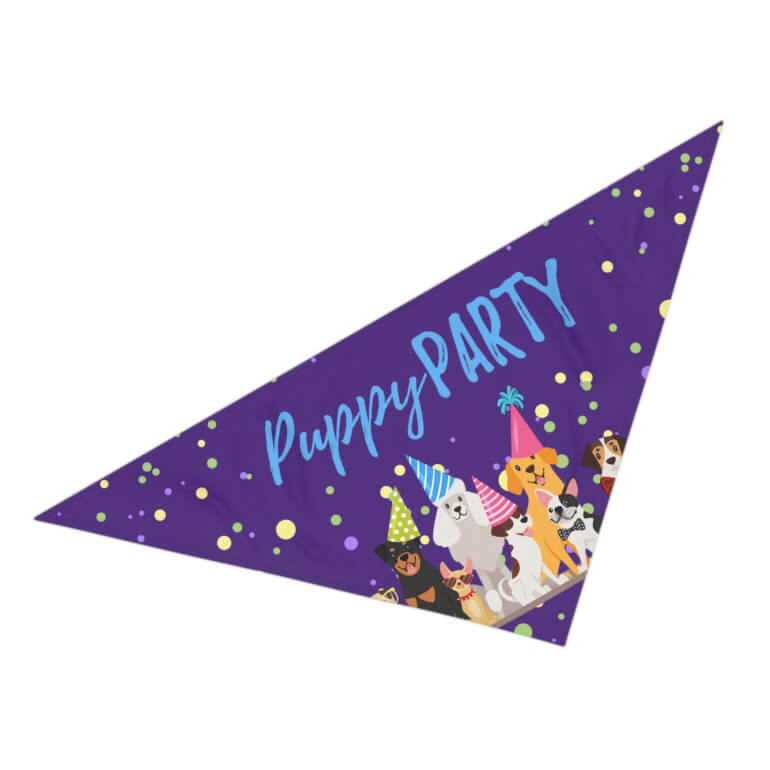 Personalized Dog Birthday Bandana
Every dog needs to be at the center of attention during their birthday and every other day of the year. Therefore, pets' names are an obvious addition to your custom dog bandanas. Decorate them with patterns of classic birthday-themed graphics or adjust them by adding pet-themed items like bone-shaped doggie treats.
Personalized Christmas Dog Bandanas
Customized dog bandanas are a great gift to our furry friends and their owners. Your designs and themes don't need to be directly tied to Christmas, but that would add to the festive gift-giving experience. Something cute and warm in red and green would make the perfect gift for the holiday season.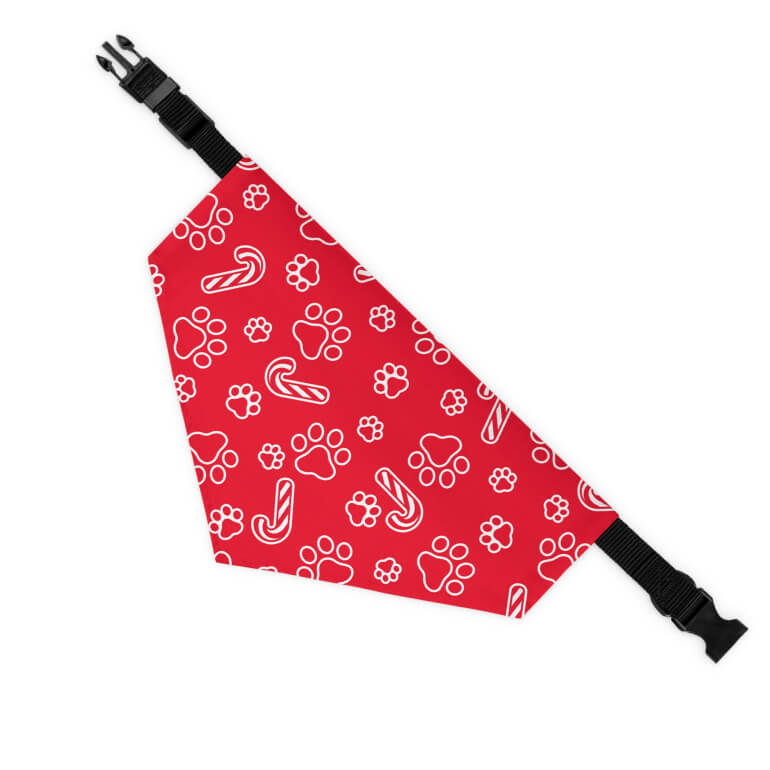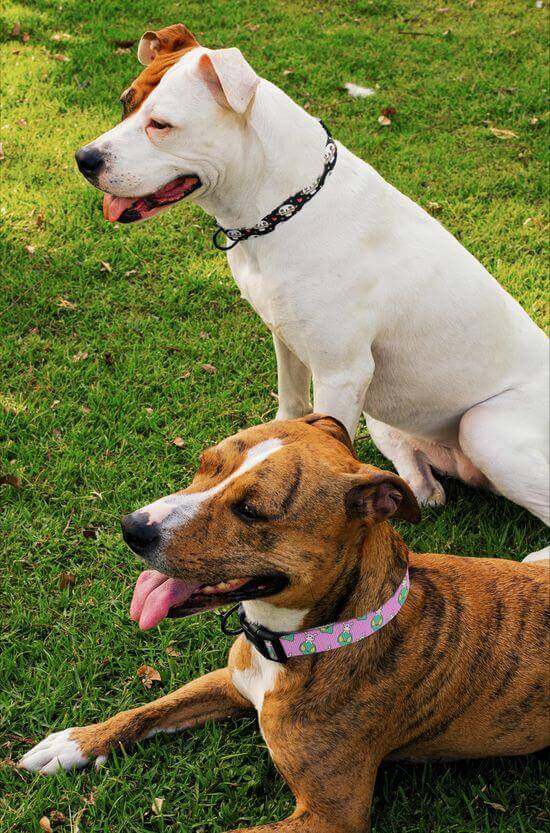 Why Sell Custom Dog Bandanas Online?
People love dogs – watching them, playing with them, smooching them. People also love to buy toys and accessories for the canines and other pets in their social circles. We're talking about custom collars, tags, vests, boots, and dog bandanas. 
If you're bringing custom dog bandanas to your eCommerce store, you'll give your customers the chance to express their dog's personality with a perfect piece of pet garment. There is a demand for it, and we offer supply.
Increasing Global Demand for Pet Products
The most current data shows that 69 million households own a dog in the US alone. With that in mind, the pet clothing market is expected to grow to $7 billion in 2028. Shirts will hold a large share of that market, closely followed by other attire like sweaters, hoodies, and jackets. Another category that's expected to grow is pet clothing accessories like vests, hats, scarves, and, you got it – bandanas.
A lot of this growth is thanks to the post-pandemic boost in eCommerce sales, making the personalized dog bandana a very seeked-for item. If you were not convinced to add perfect designs to your custom dog bandanas by this point, this should settle it.
Start Making Your Own Personalized Custom Dog Bandanas!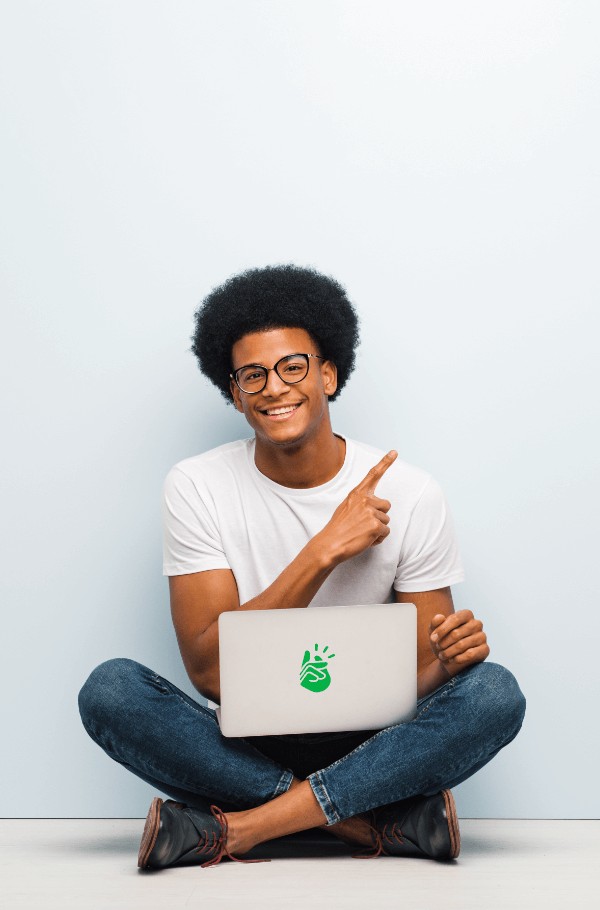 POD drop shipping services like Printify enable us to run businesses from the comfort of our own homes.
Using such a service lets you focus on building your brand and expanding your pet product range in your eCommerce store.
Printify has set up automated integrations with some of the most popular eCommerce platforms for up-and-coming and successful entrepreneurs.
Frequently Asked Questions
Create Your Own Personalized Custom Dog Bandanas!