Whether it's for a fluffy Shiba Inu, energetic Siberian husky, or any other breed of pooch, personalized dog collars are a great way for pet owners to express their undying love for their furry friends.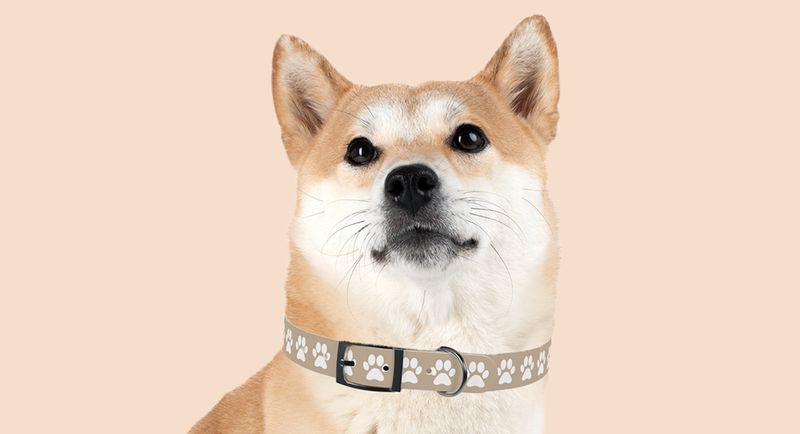 Make Your Own Personalized Dog Collar
Introducing Personalized Dog Collars
As eye-catching as they are practical, our personalized dog collars – made in the USA from dog-safe thermo-elastomer material – are designed to be waterproof, hypoallergenic, and easy to clean.
To ensure stress-free adventures for you and your furry friend, these personalized dog collars are stain-resistant and odor-proof.
Whether it's early morning walks around the park, a relaxing camping trip by the lake, or a lazy afternoon at the beach, custom dog collars are the perfect companion for your furry friend on your shared adventures.
If you're searching for the best pet collars, try one of ours – whatever design you have in mind, you can personalize these to your heart's content and make your own custom collar that your pooch can wear with pride.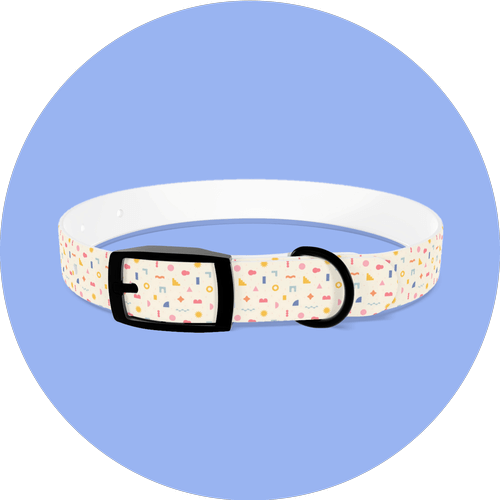 Why Design and Sell Your Own Personalized Dog Collars?
As the pet supply market continues to grow and 69 million households in the United States own at least one dog, it's no doubt that selling personalized dog collars is a good way to make money.
Furthermore, with personalization quickly becoming the new black, creating custom dog collars is a great way to engage with your audience, break through a crowded market, and skyrocket your profit.
Although we all have a soft spot in our hearts for pets, dog owners treat their furry friends as family – they care deeply about the safety and style of their pet pals. They won't settle for anything less than the highest-quality products that truly reflect their dog's unique personality, behavior, and quirks.
Whether you're looking for an awesome product to add to your store's collection or a new collar for your pup, personalized dog collars are a perfect choice.
Printify Is Trusted by 2 million+ Merchants Worldwide With More Joining Every Day
I don't have to invest the money I can't lose into my business. With Printify, I only pay the fulfillment fees, and the rest is all profit.
I really appreciate working with Printify on my brand. Afro Unicorn was only supposed to be my design on a white shirt. It is so much more. Printify allows me the time to run the business and not work in the business.
Printify helped me start a completely hands-off revenue stream. When you spot a niche that you want to enter quickly, you don't have to worry about buying stock or equipment.
Printify Premium has helped my profit margins tremendously, and spending $20 a month has probably saved me over $200 a month.
Using Printify saved our struggling business of 6 years and gave us more time with our family.
I like Printify products because they tie in with our organisation's message.
I love the Printify Mockup Generator. It keeps everything consistent and allows me to keep my brand looking sharp and professional.
Make Your Own Personalized Dog Collar Today!
Start Selling Personalized Dog Collars With Printify
Printify allows anyone to design, create, and sell personalized dog collars, leashes, and pet tags without up-front costs.
As a print on demand platform, we connect our merchants with more than 80 carefully selected print providers, ensuring great quality as well as swift and reliable delivery.
With a bit of creativity and effort, anyone can start selling personalized dog collars – or a wide range of other products – without having to hold inventory or worry about warehousing costs.
When a customer buys a personalized dog collar from your store, our team does the rest – printing, packaging, and shipping.
With Printify, creating your very own collection of print on demand dog collars is a straightforward, hassle-free, and easy process.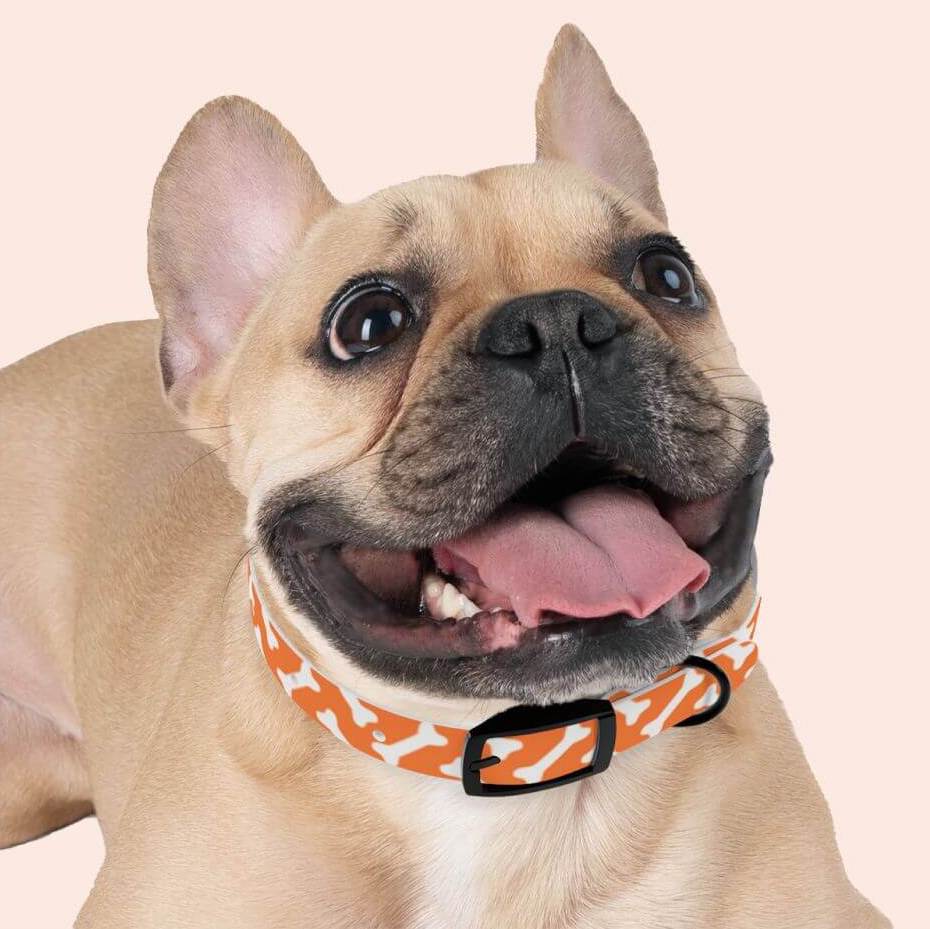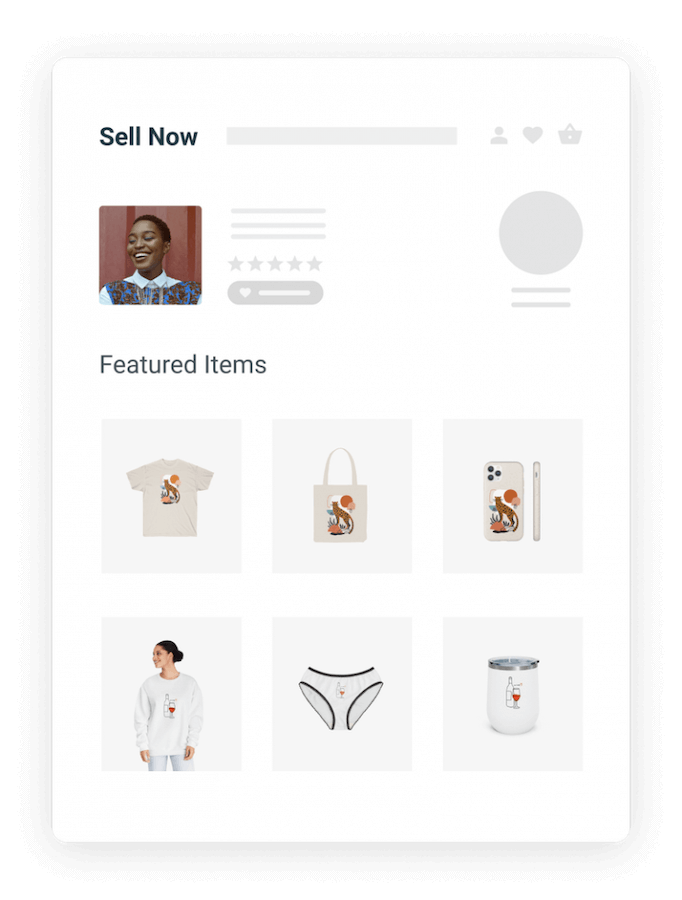 Tips and Tricks for Selling Custom Dog Collars
If you properly identify your target audience, correctly pick a niche, and choose a style they love, you'll be able to make one of a kind designs that stand out from the rest of the personalized dog collar industry.
Although everyone loves pets, millennials currently are the largest pet owners in the United States – 32% own at least one. They're followed by Baby Boomers at 27%, Generation X at 24%, and Generation Z – 14%.
Focusing on customers from a specific generation makes it easier to determine their needs, values, and interests. That way, you can personalize the products to their liking and increase your sales.
With Print on Demand, the amount of money you make depends greatly on how high you set your product retail prices. If you want to succeed, great product pricing is vital.
Whenever you price your personalized dog collars, ask yourself the following:
If you'd like to know more about how product pricing is done, our in-depth article – How to Price a Product for Ultimate Success – will teach you everything you need to know about price setting.
With that in mind, you can find a wide variety of additional information on our blog. Whether you want to keep up with the latest trends, learn effective marketing strategies, or gain inspiration from success stories, the Printify Blog has something for everyone.
Frequently Asked Questions
Ready to Start Selling Personalized Dog Collars?
Printify's print on demand platform is trusted by over two million merchants worldwide. With our help, you can begin your own pursuit of happiness and join our ever-increasing ranks of successful entrepreneurs.
Without having to worry about inventory, packaging, and shipping, Printify has helped people around the world embrace entrepreneurship with awe-inspiring success.
Whether you want to sell personalized dog collars, leashes, pet tags, or bandanas, the Printify Catalog has something for everyone. With more than 800 high-quality products to choose from, you'll always find something new to personalize and add to your store's collection.
With a little creativity, anyone can easily design, create, and sell personalized dog collars.
Start Selling Personalized Dog Collars Today!