Guide on How Youtubers and Vloggers Can Increase Affiliate Income With Video Content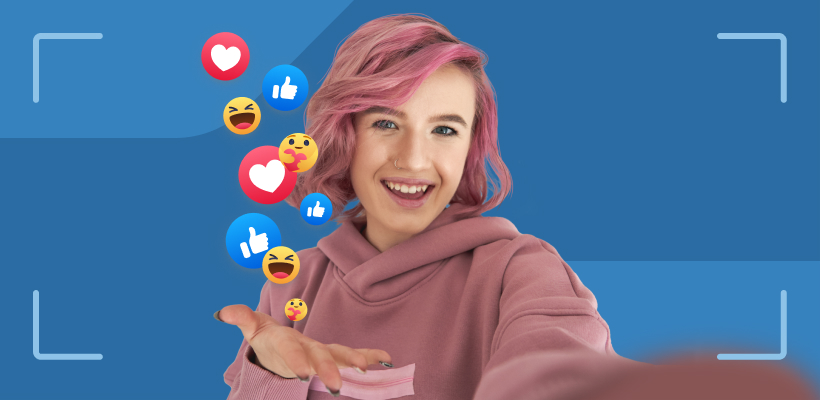 Affiliate Marketing for Dummies
Affiliate marketing is when bloggers or vloggers promote 3rd party products and services in return for a commission. The commission is for each sale, action, or click that originates from the vlogger or blogger's content. This is usually referred to as pay per click, pay per action, or pay per sale. 
Creating videos (reviews, etc.) and including them in your content will increase the effectiveness of your content and through affiliate marketing, this can serve as a passive income stream. And one of the greatest aspects of this is you can earn from it 24/7 with income every time there is a referral from your video content.
Printify offers an affiliate marketing program to those of you who create video content. It's a great opportunity to build a partnership with a growing company such as Printify while earning easy money for yourself.
Technology Gives Everyone the Ability to Become a Filmmaker
The mobile devices of today appear to almost come from a different universe when you compare them to the Nokias and early mobile phones of the 1980s and 90s.
Advanced computers and modern video technology combined with blink-of-the-eye internet speeds are now at the fingertips of billions of people around the world. This translates into two things: the ability to stream and watch HD video from practically anywhere you are no matter whether it's a crowded city bus or a deserted meadow. And the opportunity to create a video (and freely publish it) the quality of which professional filmmakers could only have dreamt of a few years ago.
What Exactly Is Video Content Marketing?
Video content marketing is producing and sharing video content to a target audience with the aim of creating or improving brand awareness and increasing the sales turnover of that business.
Content video marketing should provide some form of added value to the customer in the form of relevant useful information.
Our Love Affair With Video
The general population, especially the young, love video content. From TikTok to YouTube, the young are much more likely to consume content on these platforms than on traditional cable channels. 
Social media platforms are now more powerful and more watched than the traditional media and when you add to this the popularity of video content, it becomes easy to recognize how your video content is perfectly suited for a successful affiliate marketing partnership.
What Makes Video a Content Marketing Dream?
Conversion Rates Increased
According to studies, having an engaging, high-quality video on your landing page can increase conversion rates by 80 percent.
Videos increase the time people stay on a page. And the more time is spent on a webpage, the more likely that individual is to further investigate that website and also return to it at a later date.
While a photograph or painting is capable of evoking an emotional response, film – generally speaking – creates this response more often.
Video is entertaining and engaging for us and stimulates both your eyes and ears.
People love sharing videos with friends. Not only do they do this on social media platforms but also in the direct messaging apps.
Whereas only a short time ago the majority of us did our shopping in the high street, purchasing online has now become the norm for many. The more people that buy online, the greater the power of video content in the buying process.
In a video, you can clearly see what it is that you are thinking of purchasing. This is incredibly powerful to those marketing any product.
Studies show that our brains process video thousands of times faster than we process text.
Video content is still drastically underused to convert leads.
What Types of Videos Are There?
Video content marketing creators have several different kinds of videos at their disposal. Let's have a look at some of them.
If you are considering buying a product or service then many of us want to hear the advice and opinions of the experts before making up our minds. This is where expert interviews work very well and as well as creating incoming traffic to your platform, they prompt the viewer to click on links sending them to your affiliate marketing partner.
Some people love them, others loathe them. Done professionally and to the correct niche audience, however, live videos can be second to none for engagement. Imagine an influencer testing out a new car model, for example. 
The content is fresh and natural because the video maker is experiencing that vehicle for the first time, and they can interact live with followers.
With technology advancing at what seems like the speed of light, many of us feel left behind at times. It's intimidating buying a new product when we are not sure if we'll understand how to properly use it. 
This is where demo videos and tutorials come into their own. In some cases, it's possible to enjoy six-figure viewing numbers for a simple three-minute tutorial, just because nobody else has created that content. And naturally, if this content is linked to a video content affiliate marketing program then this can take what you do to a whole new level.
Conferences and Other Events
Being accredited to an event gives the video content maker the opportunity to create a unique access-only video that is highly engaging for those unable to be at that event.
8 Tips on Making High-Quality Video Content
Take Advantage of the World of Free and Paid Software
There is an incredible array of software out there to enable all of us to create incredible content. And much of it is completely free. It's absolutely essential that you use a good video editing tool. If you can't find a free one that does everything you need, then invest some cash in one that ticks all the boxes.
We have increasingly short attention spans. This means it's more important to capture a person's attention immediately. If you fail to engage the viewer, they will go elsewhere. And possibly never return.
What you choose for your custom video thumbnail is incredibly important. Studies show that we are more likely to click on a video thumbnail of a smiling human face.
If the video you produce isn't high quality then it's probably better not to publish it. Well filmed high-quality film trumps grainy pixelated videos every time.
There's no need to overdo the editing with too many graphics and sound effects. Keep your video simple and professional-looking.
Audio Is Just as Important as the Visuals
Your audio must be clear, audible, and crisp. No matter how good your visuals are, if the sound quality is poor, viewers will go elsewhere.
Get the Technical Aspects Correct
Ensure the basic technical requirements are all in place: good lighting, no shaky footage, in-focus shots, good compositions, shoot from a variety of angles, and also film in the appropriate mode for your needs (most likely landscape).
Plan Your Content. But Not Too Much
Plan ahead what you are going to do to ensure you get the most out of your video content. But don't overdo it! Keeping your content natural and authentic is what you are all about.
How Can You Increase Your Conversion Rates?
It's easy to increase your conversion rates by following some of these steps:
Become a Trusted Authority
Providing viewers with entertaining content which is also honest, informative, and educational can lead to you becoming a go-to trusted authority.
It's you that will ultimately convince your followers to buy the affiliate product so a call to action – usually referred to as a CTA – is an essential part of your video content.
There's More to Life Than YouTube
While YouTube is likely your priority, don't rule out posting your content on additional video-sharing platforms. TikTok, Snapchat, and Instagram are often better options for posting short content.
How Successful Are Your Videos?
Perhaps you've got tens of thousands of views but your audience isn't clicking through to the affiliate brand. Why is this happening? Are they getting bored halfway through and missing your CTA? If you want to improve your conversions, it's essential you know what your audience is doing from the moment they begin viewing your content.
Getting the Content Right
Short video content might be ideal for some products but if you are promoting clothes catalogs, for example, then longer content is likely preferable. Getting the content right is a key consideration.
Set Deadlines and Keep To Them
Being professional will get you better results. Being professional means creating schedules and deadlines for creating and posting video content.
Getting your Search Engine Optimization correct is essential if you want to succeed in YouTube affiliate marketing. You must get your video descriptions and affiliate links right along with keyword-rich video summaries.
Printify is a print-on-demand global network that enables merchants around the world to grow and develop their businesses in a simple and easy way.
The Printify catalog has over 500 customizable products for merchants to choose from.
Printify was founded in 2015 and is recognized today as one of the biggest names in print on demand. We are the perfect marketing affiliate partner for both aspiring and established video content creators, vloggers, and influencers.
Join the Printify Affiliate Programme
Video content has never been more popular than it is right now. Neither has it been easier to create and share high-quality content with the world. 
Affiliate marketing offers a fantastic opportunity for YouTube content creators and other vloggers to improve the quality of their content and grow their influence and following, while at the same time creating a new passive form of regular income. 
If you would like to know anything more about the Printify affiliate programm or have any general questions about how to get started with video content affiliate marketing, then we encourage you to contact the Printify Affiliate Manager, Sofija. 
Sofija can be contacted via email: [email protected]
Share the article
Topics