Influencer Marketing Predictions For 2022: All You Need To Know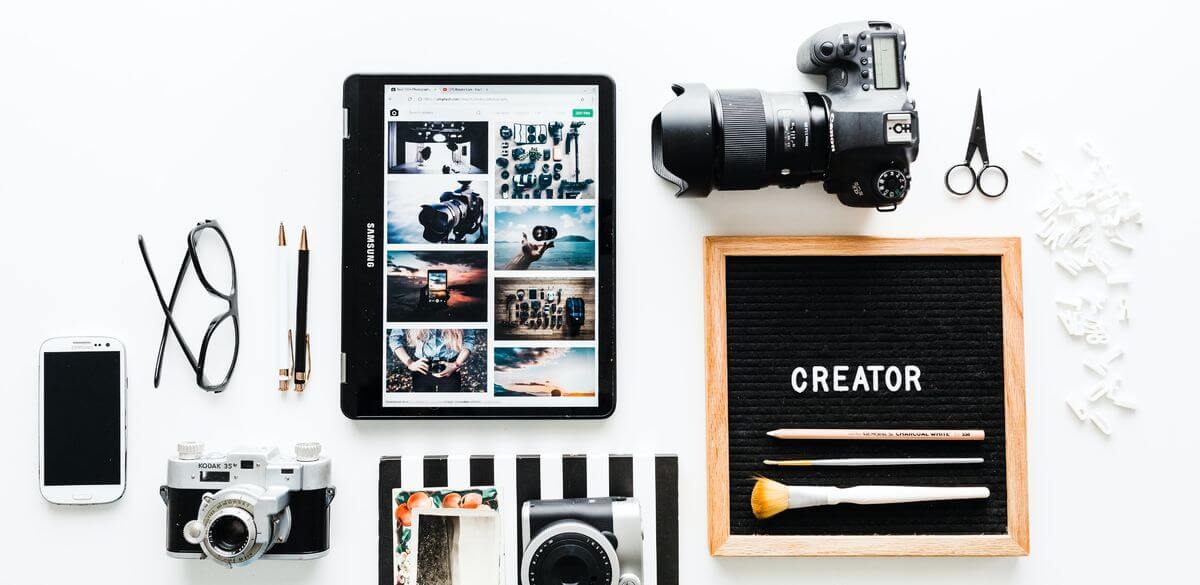 Influencer marketing has been in the marketing domain for years. It went through some changes in 2021, bringing us to the main topic of the article: influence marketing: all you need to know in 2022. We'll cover important information, tips, and influencer marketing predictions for the year ahead.
What Is Influencer Marketing (In Case You Didn't Know)
First, let's start with a plain definition. Influence marketing is "collaboration" between a company (that wants to promote its product or services) and opinion leaders to boost your online reputation.
If you are subscribed to Youtube/Instagram/TikTok bloggers, perhaps you have already encountered some form of influencer marketing. An example is native advertising on YouTube, Instagram, TikTok, or Facebook channels.
Until a few years ago, collaboration with influencers was treated as a secondary promotional tool for many brands. Here are some interesting facts:
This form of advertising and service promotion is booming! Let's talk about the main features of influential marketing. This topic is hot since it differs from classical marketing advertising.
What Are the Distinguishing Features of Influencer Marketing
Harmonious advertising. Content advertising  goes hand in hand with the style of the blog/video in which it is placed. Your promoted content is closely connected with the audience watching it. The more harmonious it is with a blog`s niche, the better.
Targeted action. To reach a target audience that is interested in the product, choose a blogger wisely. That means you have to be very meticulous when choosing an influencer to collaborate with.
Establishing personal connections. The concept is very simple. You are more likely to use products or services used and tested by your close friends, relatives, or simply people you trust. This is exactly what influencer marketing delivers. It uses a famous and trusted person to show that your company/product/service can be trusted as well. 
Convenient feedback. After the integration of advertising material with the blogger you can immediately assess the audience reaction. The number of likes, the mood in the comments, etc. It's worth taking this information into account for your next integration to improve the results.
An extra tip: Classic ads only provoke rejection and irritation. They no longer work the way they used to. That's why influencer marketing is a particularly useful alternative.
What Pain Points Does Influencer Marketing Solve?
The main task of marketing is to increase sales. Influencer marketing also performs other important tasks:
It's common to use influencer marketing to introduce consumers to a new product at this very moment. However, it only works if you did your homework and studied the target audience of your blogger. Otherwise, the rate of skipped ads is very high.
Think of it for a moment, when a YouTube channel with several million subscribers broadcasts a video with native advertising, hundreds of potential customers learn about your product in the shortest time, without taking into account other promotions.
Who Should Turn To Influencer Marketing?
Influencer marketing is a very universal tool that can be effectively applied in almost all spheres of business. It is often compared to buzz marketing, which can work just as fine for creating a "crowd effect" for your product or service.
However, there are several categories of products for which influence marketing is especially preferable:
Mass-market products

and popular services that reach a wide target audience. These are cosmetics, children's products, appliances, automotive products, printed T-shirts, and so on. Basically, it is everything that everyone uses on a daily basis.

Products and services on a

subscription basis

(online services, apps, subscriptions, games, etc).

Highly specialized offerings

(from luxury apartments and plastic surgery clinic services, to craft beer or handmade knitted toys). This is an especially profitable niche for influencer marketing since you can easily find bloggers with the same target audience.
The narrower your target audience and more specific the product you offer, the more thoroughly you need to choose your influencer and study their audience To avoid wasting your money and not getting the expected results.
Once you've decided to use influencer marketing,  which steps are important to consider?
Things to Consider for an Influencer Marketing Campaign
Keep in mind three key points:
What are your goals for integration?

If your goal is to increase brand awareness, reach out to celebrities. If you need to reach a wide target audience and make a quick name for yourself, work with bloggers with millions of followers. If you have a small production with limited volumes, then expensive and even overly successful advertising will only make it worse.

How big will your advertising campaign be?

The vast majority of advertisers use influencer marketing on a one-time basis and extend cooperation as needed. In some cases it is used for several consecutive integrations (discussed later in the

influencer marketing predictions section)

and apply the storytelling format, systematically increasing brand awareness and credibility.

What is your budget?

Influencer marketing can be both completely free and very expensive. We recommend that you first determine how much you want to spend. This will help you choose an influencer in the right category.
Here are categories of influencers  by audience size and average price per ad for 2021-2022:
Nano bloggers

– up to 10,000 followers. As a rule, they keep their blog not to make money, but as a hobby. Often they are specialists of narrow niches, well versed in a particular topic. You can barter with them or for a small price. But

ONLY IF

your product is relevant to them.

Microbloggers

– up to 100 ,000 followers. They also cover a specific topic and have a loyal, interested audience. The cost of their advertising services is about $50-500, bartering is possible.

In 2021 (applicable for 2022) there has been a huge trend toward microbloggers. They are the best in terms of return on investment. The involvement of their audience is 60% higher than that of the big influencers. Subscribers consider microbloggers to be experts and trust their opinion, so the result of their ads often exceeds expectations.

Mid-bloggers

– up to 500,000followers. They usually have more general topics of publications, and the audience is quite diverse. Therefore, you need to carefully study their subscribers and their interests. The level of loyalty of followers is still quite high, but the percentage of involvement of their audience may already be lower than that of nano- and microbloggers. The cost of advertising is from $500 and above.

Macro bloggers

– 500,000 to a million followers. Often there is no specific niche or message in their publications, the audience is less loyal, but still quite active. The cost of advertising is from $1000 per publication. Conversational stories on Instagram are from $500 to $10k.

Millionaire bloggers

– from one million or more followers. They promote a wide variety of products (new cars, bank cards, online games). The level of audience engagement is high, but trust is not always there. Keep in mind that there are a lot of millionaire bloggers with tarnished reputations.
As for social media personalities, the sums can be simply cosmic. For example, to get Cristiano Ronaldo to talk about your product on his Instagram, be prepared to pay $1.6 million. Tight budget? Dwayne "The Rock" Johnson is happy to help you out. For only $1.52 million. Still expensive? Try Ariana Grande. Her ad is even cheaper, only $1.51 million.
Influencer Marketing Predictions For 2022
Influencer marketing is a very dynamic form of advertising. Ever-changing trends, new emerging bloggers, types of integrations, new platforms, and many other factors change the landscape of influencer marketing.
Here is a list of influencer marketing predictions and tips for the upcoming 2022 year.
The Rise of New Social Media
Instagram is the most popular platform in terms of influencer marketing. However, its popularity has declined slightly: while 80% of brands cited it as their primary platform for Influencer campaigns in 2020, only 68% will do so in 2022.
One reason is that ROI here is lower than on Facebook. That doesn't mean brands will give up on Instagram, just that they're looking for other promotion channels. Think of TikTok: 1 billion active users, highest downloads in the world, 75% active users, and 18% engagement rate, the list can go on. And other platforms popular among Generation Z: YouTube, Snapchat, Pinterest, and… even LinkedIn.
Employees and Customers as Influencers
Companies are increasingly using their employees and customers as influencers to boost their brand image. Customers, especially regular customers, are already familiar with the products, they use them, and they like them. Therefore, they can talk about the true benefits of the products. The same goes for employees –  they know the product well and put a lot of work into it.
Give them an audience, even a small one, and they can become good influencers. We will see an increase in the number of these in 2022.
Investing in Long-Term Rather Than One-Time Partnerships
It used to be common for brands to pick up Influencers for one-time partnerships. Today almost 40% of influencers prefer long-term partnerships. 
From the marketer's perspective, it saves time, money, and resources. This option helps build trust with influencers, making them more loyal to the brand and increasing their impact on the audience. This consistency also increases the brand's credibility with its audience.
Brand collaborations with popular influencers is another emerging trend . Imagine working on a particular design or product together from the beginning, and then the influencer promotes it to its audience. The product becomes more interesting to the blogger's audience because he/she has had a hand in its creation.
More Informational Products In Demand
In 2022, brands will increasingly use Influencers to promote information products –  online courses, e-books, and various educational materials. Such products are growing in popularity, and niche influencers are already promoting them. In the future, this will attract a wider range of influencers.
More Marketing Tools Are Emerging
Influencer audiences from the same niche on Instagram often overlap. Because of this overlap, brands sometimes overpay without reaching additional audiences. To get more transparency in business processes, many brands and companies are using more tools (usually based on AI technology) to measure overlapping audiences on Instagram, track internal data or number of clicks on affiliate links, and simply hire influencers more wisely.
Live Shopping Is Still Legit
Live Commerce will become more and more prevalent. In 2020, live commerce was used by 265 million people. The range of products may vary from different colours of lipstick to sneakers from the advertised brand. This option is already booming in China and East Asia. In 2022 it's going to gain world-wide popularity.
Microblogging Will Continue to Dominate
Today's marketers, and consequently clients, are no longer willing to accept waffling content. Everyone expects and appreciates the most accurate and digested information about a service/product. It is precisely this information that becomes decisive when making a purchasing decision. 
If you promote a product or service for gamers, try to categorize them as thoroughly as possible. Instead of "Okay, we need gaming influencers", think: "Okay, we need influencers with deep routes in the Battle Royal niche. Their target audience is keen on W-keyers who farm points in Fortnite. They are crazy about TikTok, Anime, and Mexican food." Such strategic thinking will bring a more targeted audience with more ROI.
Influence marketing is a powerful tool that can quickly increase brand image, attract a target audience and make your offer in demand. 
In the next few years, influencer marketing will only grow, and the cost of advertising integrations will increase. If you are already planning to launch an advertising campaign, it's better to think thoroughly through your promotion strategy, choose influencers carefully and estimate your advertising budget.
Share the article
Topics