Supercharge Your POD Business With Shutterstock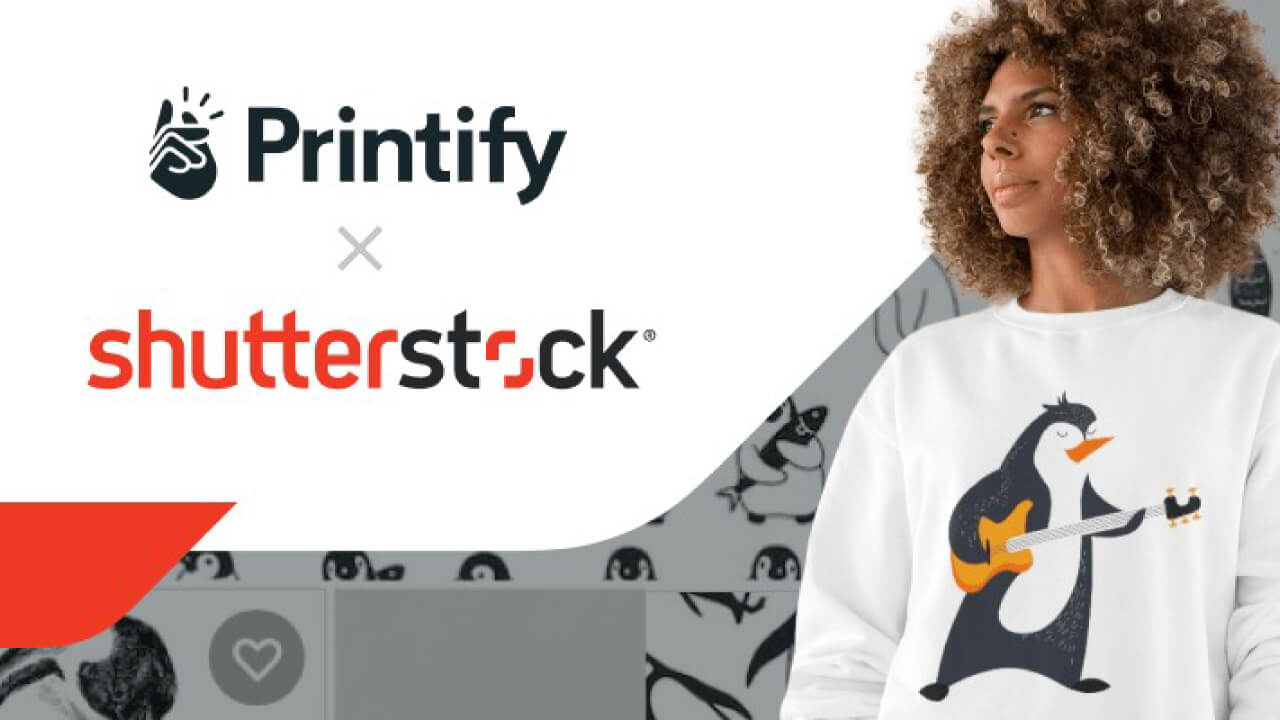 Why Should You Try Shutterstock Integration?
Work from a treasure trove of potential designs and artwork.
New graphic artwork can be created in seconds via user-friendly tools and interfaces.
Pay-as-you-sell, with no upfront subscription costs.
All included content is available for commercial use.
How Can You Use Shutterstock to Boost POD Revenue?
Shutterstock is a leading global provider of high-quality images (350+ million), photographs, vectors, illustrations, etc., as well as proprietary editing tools. So, when a merchant gains access to the Shutterstock database, they have a massive library of options to explore in search of the perfect print on demand inclusion. 
Before Shutterstock integration, merchants were mainly on their own regarding how they came by, created, or otherwise acquired product designs. Now, everyone is empowered with a mountain of raw potential to adorn merchandise, tinker into more preferable manifestations, or stimulate their own creativity.
Pricing follows a pay-as-you-sell formula per image. In short, one of the following usage fees will apply whenever a product including Shutterstock material sells.
A large selection of the most popular stock images from Shutterstock for USD 0.99 per image when your product is sold.
Over 350 million images for 17.5% of a product's production cost (with a minimum fee of USD 1.49). So, if it costs USD 10 to create a product featuring an image from Full collection, that image would cost USD 1.75 to use.
How Does Shutterstock Work?
This is arguably the best part. Shutterstock is integrated seamlessly within the Printify platform. This means that, during the product creation phase, merchants can choose between adding an image from their computer or using an image from Shutterstock. There, merchants will be able to search via keyword, image type, orientation, or several other filtering parameters.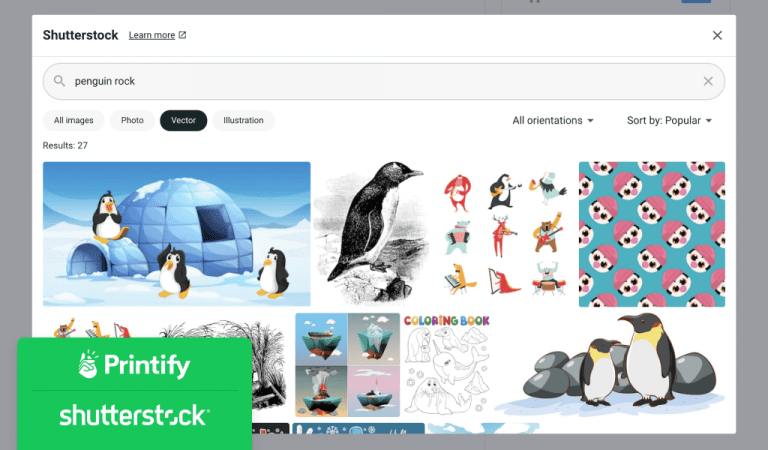 After an acceptable image (or other content) is selected, merchants will have further refining capabilities through the Shutterstock Editor tool. Therein, users can upload, textualize, and tinker with the many other capacities of the feature. Here are just a few:
Crop

Remove background

Filter (13 currently available)

Brightness

Saturation

Colorify

Contrast

Hue Rotation

Temperature

Exposure

Vignette

Blur

Borders

Alignment

Flip (Vertical/Horizontal)
Once the image or design is perfected, that graphic can be published directly to whichever sales platform a merchant works with. There, those new-and-improved designs are sure to stand out amongst lower quality counterparts.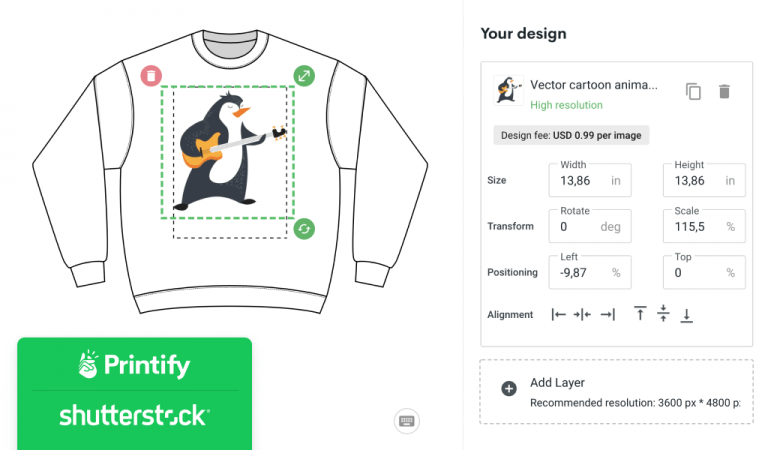 Using the built-in Shutterstock Editor, you can remove the background, as well as add a custom text. Play around with the different effects to customize the design to your liking!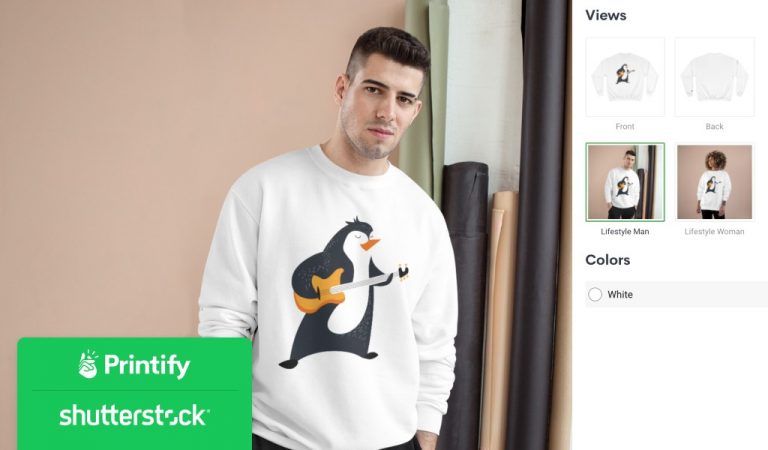 With such a broad array of useful tools, the use of Shutterstock's cache is phenomenal for both beginners and those familiar with artistic mediums like graphic design, photography, etc.
Share the article
Topics