Making Money With Instagram: Complete Guide for 2023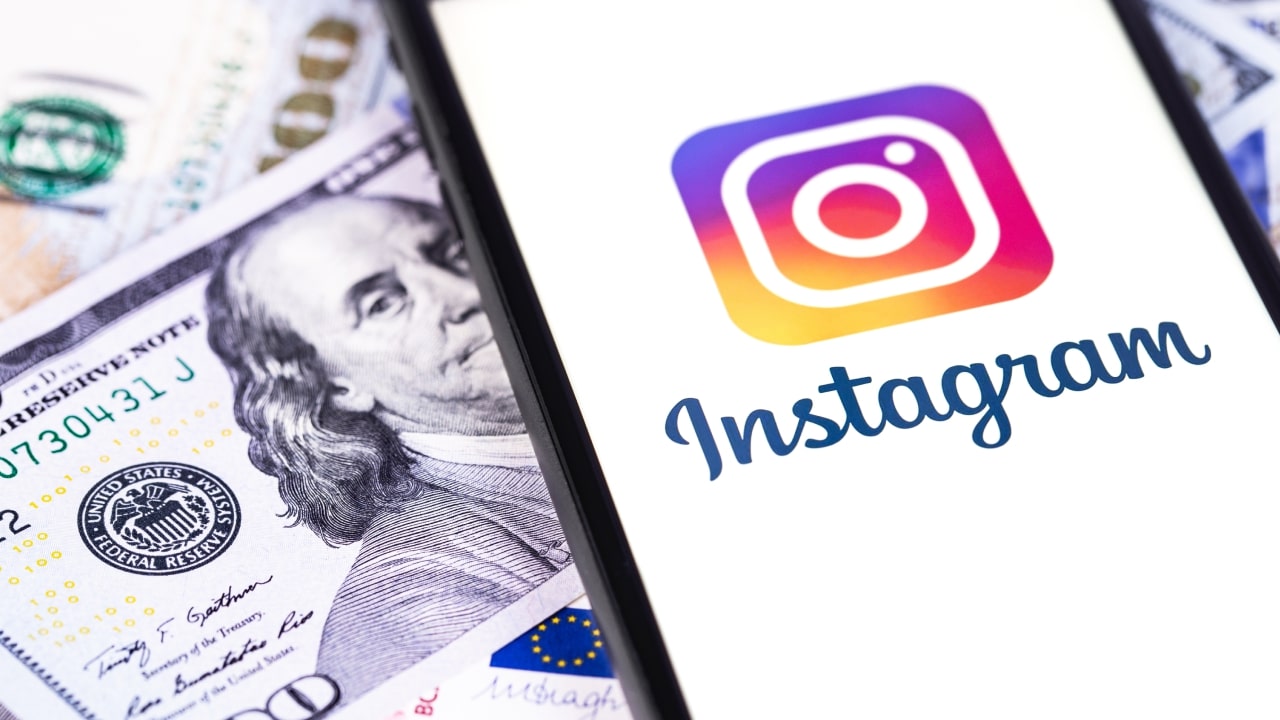 Instagram is a fantastic channel to promote businesses with or without a budget. 
Entrepreneurs and creators can reach larger audiences, nurture their brands, engage with social media influencers, or even sell products directly from Instagram Stories, posts, and Reels. 
However, making the best of the platform and setting up the Meta Business Suite can be complicated, leaving many users confused. 
This article will explain the best approaches to making money with Instagram, from setting up a shop to influencer marketing and sponsored content.
Instagram is the second most popular social network worldwide after Facebook, with around 1.2 billion users in 2023. 
Its audience is particularly engaged in comparison to other social media platforms. Over one-third of Instagram's followers are under 34, making the platform especially attractive for businesses and marketers.
As part of the Meta products, the platform is integrated with Facebook – and online store owners can benefit from free business tools in the two mediums. 
Online stores can sell products and market collections for free on Instagram or set up ads with targeted audiences.
First Things First – Get Your Meta Business Account in Order
The Meta Suite manages all business and creator features allowing monetizing or selling within Instagram. Creators on Instagram must also have their Facebook Pages active, even if they're not their priorities. 
A smartphone with the Instagram app and a laptop is recommended for the initial setup of a business account, as the app has exclusive features, but a laptop makes the configuration of Meta assets easier. 
Getting the Shopping function approved for your Instagram Business Account is the most challenging part. More often than not, creators and entrepreneurs follow all recommended guidelines for enabling the resource, but the option is still unavailable. 
The following steps will prevent many of these frustrations, but if your account is new, it may take some time until it gets more Instagram followers:
Go to the Meta Business Suite:
1. Fill in your business information: Click Settings (at the bottom of the left-hand menu), then Business Settings.
2. Scroll down the menu until you see Business info. Click on it. Fill in the business information – including information related to a legal, registered business. 
It's supposedly possible to enable shopping on Instagram and Facebook without a registered company. Still, without that info, some assets will not be available, which may influence the approval process. 
3. Verify your personal identity to get approved for advertising revenue. That doesn't require a registered business, but personal documents such as an ID.
4. Enable two-factor authentication. Go to the menu, and find the Security center. That will lead to a page with options for setting up an Authentication app, SMS, or a security key. Choose the most appropriate one and configure it. 
5. Set up the eCommerce settings. Hover over the left-hand menu and click Commerce – that will open the Commerce Manager in another tab.
6. Once you're in the Commerce Manager, click Settings. Click General to alter the email address, the Commerce account name, and Localization to set up country info, language, and currency.
Under Permissions, you can add other users to help manage your business. It's also possible to set up shipping and returns.      
7. Look for issues – still, on the Commerce Manager, go to Overview. There, Meta displays issues and other steps to be taken, including email verification and problems with products. Come back to this section often to ensure your business health.
How Do You Make Money on Instagram?
The bio is the section on your Instagram where you can describe the business and add a link. 
Use it to concisely describe what your business offers, and your unique selling proposition (USP), then add a link to your eCommerce store. 

Change it often to link to a product, a blog article, or a giveaway, according to your social media marketing strategy.
Now, we'll describe how to get paid on Instagram using the most popular methods. These guidelines apply to every user level, but some functionalities and options take time and dedication to be available on the platform.
1. Create an Instagram Shop and Sell Products
The most convenient way to make money with Instagram is by using the Shopping function. The resource lets users open a shop, sell products directly from clickable links on their Instagram page, tag products and sell them from Instagram posts and Reels, and connect their own accounts to external online stores.
However, only some sellers get their accounts approved for creating Instagram Shops. The process is demanding and can be frustrating as it requires some going back and forth between several Meta websites. 
Don't let this put you off – even if your account isn't approved immediately, it's worth tweaking your Instagram profile and gaining access to the feature, as it's so useful. 
Moreover, we'll explain how to overcome possible obstacles to getting approved.
Instagram Shop – Basic Configuration
Create a new Instagram account or sign in to your personal one, but creating an exclusive account for your business is recommended. You can control it later from your personal Instagram profile. 

Install the Instagram app on a smartphone or tablet and sign in.

Switch to a

Professional

or

Creator

Instagram account – Go to

Settings

in the right-hand menu. Then, scroll down to

Account

, then click on

Switch account type

.
Choose a

creator

account if you're an influencer, content creator, or artist or a

business account if you're a brand, organization, or retailer.
It's easily possible to switch between the two later. A business account is most suitable for those wanting to sell products with Instagram Shopping, even artists and content creators.  
Click

Set up Instagram Shopping

, then follow the instructions. As per Meta's description, this step may change without warning (see more below).
Complete the configuration by picking a

category

that describes your business, adding

contact details

, and connecting to

Facebook

and the

Meta

Business Suite (more below).

 

This step can be tricky and time-consuming since setting up Facebook Business account settings and the Meta Suite is not straightforward.

However, you must connect to Meta to manage business settings or import products from your own eCommerce store. We recommend checking our detailed article on creating a Facebook Business account if you experience any issues during this process.  
To add categories and products, go to your eCommerce platform and look for the Facebook plug-in in the app or extensions store. Install the plug-ins, grant access to your Facebook and Instagram accounts, verify your domain, and sync products.

 

The Meta Business Suite connects with over 15 supported platforms, including Shopify, BigCommerce, WooCommerce, and Wix. 
Publish the Instagram shop. Meta will review and approve it. This is a standard process that may take from days to weeks. 

After your social media accounts are connected with an eCommerce platform and are approved for Shopping, the synced products should be visible in the

Commerce Manager

under

Data Sources

. 

Once your account is approved, Instagram Shop lets you tag up to 20 products in an Instagram post or Reel. The eCommerce platform manages the products.
How to Have Instagram Shopping Approved?
These are the official requisites for having Instagram Shopping approved and showcasing products directly in posts and Reels: 
Comply with Instagram's policies.

The Instagram account should represent a business and its respective domain in a supported market. Check the

eligible countries

. 

Demonstrate trustworthiness. This step stops most of the stores from being able to set up Live Shopping on Instagram. The criteria are subjective and mostly kept in secrecy by Instagram.

The platform states that it includes an "

authentic, established presence. This may also include maintaining a sufficient follower base

." However, no public number of followers is stated anywhere, and every account is submitted for individual verification.

In theory, small business owners with few or no followers should be able to get approved for Live Shopping if the platform considers it has potential or fits other undisclosed criteria during the verification. 
The account should provide accurate information and must follow best practices. Otherwise, it may be blocked at any time.
To check if an account was approved for Instagram Shopping, open the app and follow these steps: go to your profile and click on the top right-hand menu. Choose Settings, then Business. If your account was approved, there will be the option Shopping. 
The approval process may take days to weeks, so don't lose your drive if the account is not approved immediately.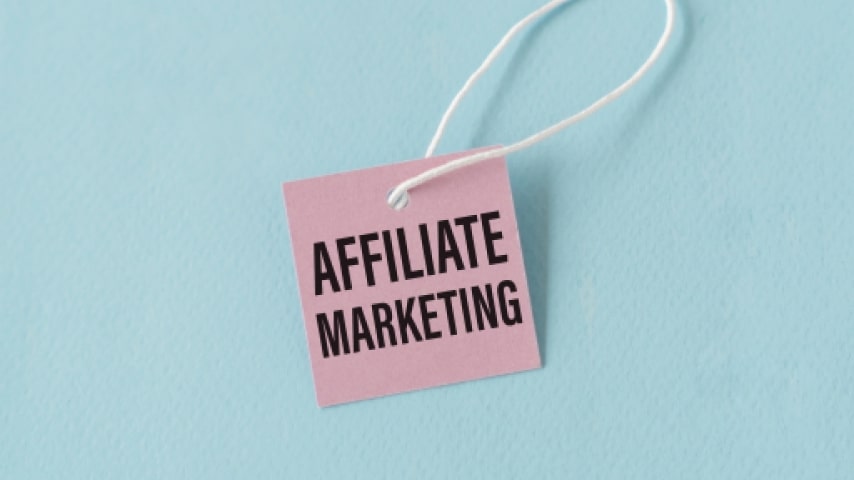 Affiliate programs are arrangements in which platforms like Printify, Amazon, or eBay pay affiliates commissions to send them traffic and sales.  
The affiliates promote the platform's products and services and receive a unique link or promo code to track clicks and sales made through their promotions. The affiliate earns a commission when users click on the special links and purchase something. 
Instagram lets users share one link in the page bio. This link can be changed as you post promotional content, and users may share affiliate links there.
Here are some affiliate networks and programs with a large selection of products and services:
Printify affiliate program

– Benefit from Printify's partnership with Print Providers in more than 90 locations worldwide. 

Amazon Associates

–

Amazon's network of affiliates. As the biggest retailer online, Amazon can be demanding to approve partners. 

  

ClickBank

– A network specialized in digital products like eBooks and software. 
Can I use Linktree for sharing affiliate links?
Popular workarounds like using Linktree or similar resources let users share links with multiple resources. That can be used to showcase more than one link or a YouTube channel, but we do not recommend using it. Instagram often bans or marks Linktree links as spam, and that practice may raise red flags regarding your new account.
In particular, don't use such a workaround if you're trying to get your account approved for Instagram Shopping.
3. Monetize Your Posts as an Influencer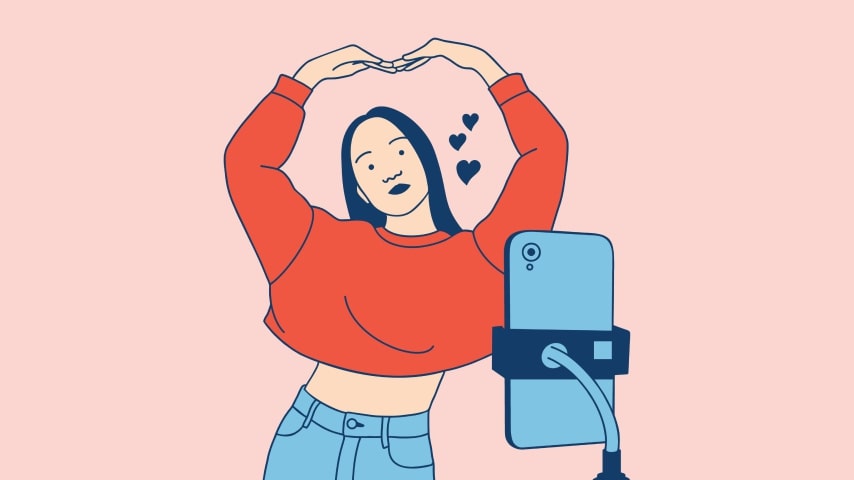 Influencer and affiliate marketing go hand in hand, with some particularities. Influencers can benefit from specific Instagram marketing channels and resources available to Creator accounts, such as Bonus programs or Brand partnerships.  
As an account grows, more options are available on the Professional Dashboard, including the possibility of monetizing posts or enabling Instagram ads on Reels (under development). 
For an account to be eligible for monetization, it should:
Comply with all Instagram guidelines, including specific monetization policies. For instance, elected and appointed government officials, political parties, candidates, or agencies cannot monetize content. 

Monetize authentic engagement – Instagram keeps an attentive eye on purchased likes and will take drastic measures with accounts resorting to that. 

Have an established presence and considerable following. 

Do not have systemic violations and breaches of conduct or policies. 
Creators from the US and invited creators from Australia, Brazil, France, Germany, Italy, Japan, Mexico, Spain, Turkey, and the UK can also earn money from badges. 
Eligible accounts have the option Set Up Badges in the Professional Dashboard. Viewers can purchase badges to support when an account with badges goes live. Badges are available in $0.99, $1.99, and $4.99 increments.
4. Create Sponsored Posts or Branded Content
You can also share products and brands that fit your own brand and resonate with your niche. Eventually, this can be monetized.
Brands interested in influencers send "projects" with requirements. Project invitations are received in a special folder named Partnership Messages. 
Therefore, fostering relationships with interesting brands is an investment that may eventually pay off.
How Much Money Are Instagram Influencers Making?
How much money an Instagram influencer makes varies based on factors like the number of followers, their niche, the type of content they post, and the types of sponsored posts and collaborations they do. 
Some influencers charge brands $100 for every 10,000 followers, but many prefer to charge differently. 
Nano or micro-influencers, with under 100,000 followers, can make from $500-5,000 per sponsored post.
Macro and mega influencers with over one million followers will make much more money and won't have the same rules and formulas that nano influencers follow.
How to Make Money on Instagram With Printify?
Printify can assist you in making money on Instagram by supplying customizable products and offering an affiliate program.
1. Sell Physical Products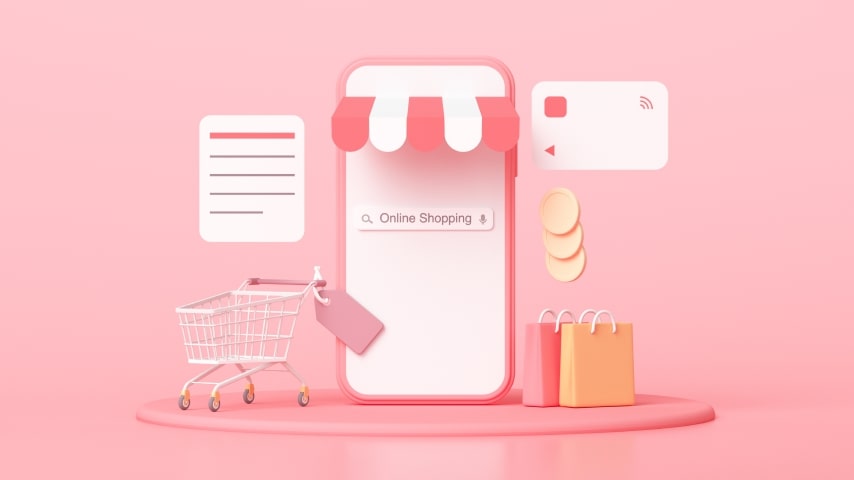 Can you make money on Instagram by using the dropshipping business model? Yes – create a store on Printify and sell customized merch in several channels:
Sign up

for Printify. It takes a few minutes – no paid subscription is required.  

Go to the

Catalog

, pick, and design products with our user-friendly

Mockup Generator

. 

Connect a store using one of our integrations. Choose between

Etsy

,

eBay

,

Walmart

,

Shopify

,

BigCommerce

,

WooCommerce

,

PrestaShop

,

Wix

, or

Squarespace

.

After you customize the products, click

Publish

, and the products will be synced with the online store.

Sync the products to Meta Business from your eCommerce platform.  

Customize your Instagram or Facebook shops.

Create posts and Reels tagging products and start selling.
2. Become a Printify Affiliate
The Printify Affiliate Program gives a commission of 5% of every product your customers order if they register using your unique affiliate tracking link.  
There is no cap on how much you can earn, and the commission lasts a fixed 12-month term. 
To apply for the program, read and agree to the

agreement

and create an

Affiliate account

.   

In the dashboard, go to

Your programs

. Choose Printify, then

Links

. Copy your unique affiliate link, or create a custom one. Share the link on the platforms where you have more followers.

Use your link to receive the commission every time a follower creates a Printify account.
Making Money With Instagram: FAQ
With a large user base and a highly engaged audience, Instagram is one of the best social media platforms for influencer marketing and brand promotion. Its various eCommerce features include shopping tags and the possibility to link standalone websites. 
With the rise of influencer culture, many Instagram users have been able to monetize their personal brand and build successful businesses. For these reasons, Instagram is a valuable platform for those looking to make money without upfront investment. 
Share the article
Topics