How to Monetize a Blog in 2023: 5 Ways to Do It Yourself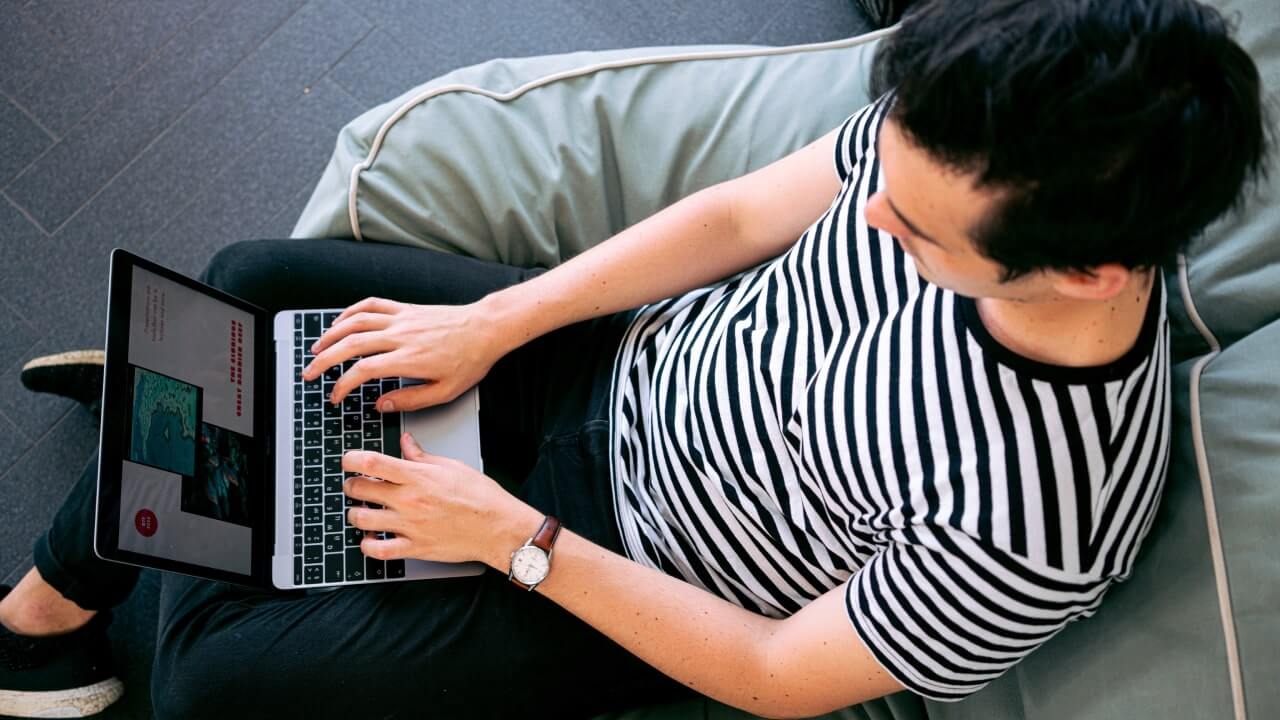 Many bloggers spend a lot of personal resources publishing great content without making money from it. Now, that's a waste of time, talent, and potential.  
In this article, you'll learn how to monetize a blog and join those who are making money blogging.
We're covering everything from sponsored posts to affiliate marketing to selling online courses and guest posting.
Buckle up and get ready to transform your personal blog into a profitable online business. 
First Things First: How to Optimize Your Blog for Monetization
Whether you keep a professional or personal blog, you'll have to optimize your blog content to gain exposure and rank higher on search engines like Google.
A successful blog needs to have a constant stream of readers because the most profitable monetization strategies only work with enough traffic. That makes learning the basics of search engine optimization (SEO) a must.
First, you'll need to have a clear vision of your blog's niche and the topics of your articles. Then, do keyword research before you create content because you'll have to optimize it by naturally including these keywords in the text.
Keywords are relevant words or phrases that describe your blog post. They're also the words people type into search engines to find information on specific topics.
If you have a WordPress blog, WordPress plugins for SEO help you define these target keywords. Check out our article on WooCommerce SEO for optimizing your WordPress-WooCommerce website. 
If you don't see any changes in website traffic after your SEO efforts, you can look for a digital marketing consultant, like one of our Printify Experts. A specialist will help you understand if your website requires other improvements.
Consider utilizing and combining different marketing strategies to increase your blog traffic, like email marketing and social media promotion. 
Let's check out the most effective ways to make money blogging.
1. Selling Products and Services
Whether you plan to sell physical or digital products, always keep in mind your particular niche and what's useful to your target customer.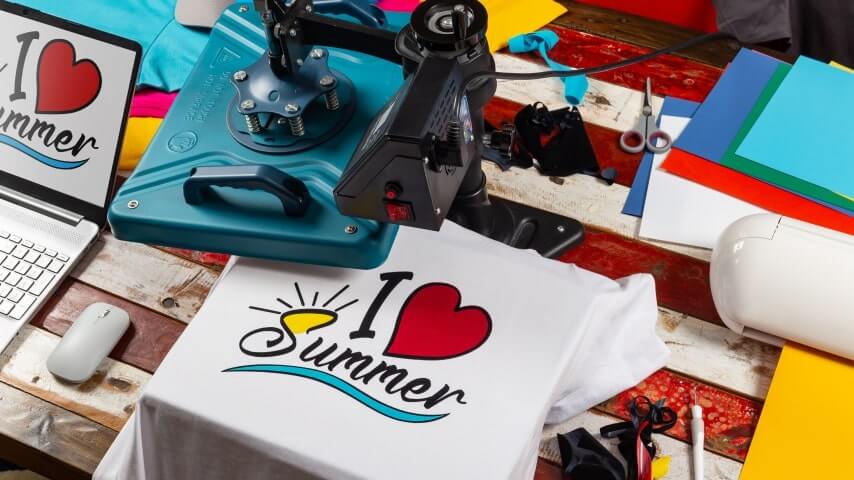 Successful bloggers may add an online store to their websites and sell merchandise related to their brand or the blog's niche. 
Print on Demand is the easiest way to carry out your merch-monetization strategy without spending any money before you actually make a sale.
In short, you work with a print-on-demand company by creating and selling products online while they print and ship them to your buyers worldwide. There's no need for you to create an inventory because every order is made on demand. 
Sell Custom Merch With Printify and Monetize Your Blog Today
Digital Products and eBooks
The sky is the limit when selling digital products. They include eBooks, printables, templates, and themes for WordPress and other website builders, photographs, and NFTs. 
eBooks might be the best option for you because blogging and writing books go hand in hand.
Take your existing articles and repurpose their content to quickly create an eBook or even offer a physical copy. Use trusted platforms like Amazon Kindle Direct Publishing (KDP) that are perfect for self-publishing. 
Once you write an eBook, sell it directly on your website or platforms like Amazon, Gumroad, or Podia.
The profit margins vary from platform to platform. If you sell on your own blog, you return 100% of your profit minus any transaction fees. The amount of money you earn online depends on the marketing strategy and how much traffic you have. 
On the other hand, Amazon KDP offers increased visibility but returns up to 70% of the profit.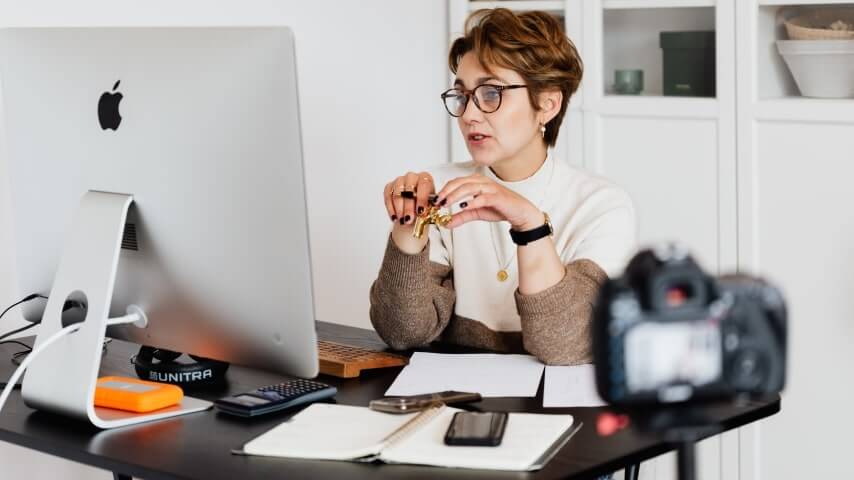 Online courses are another great passive-income stream. Consider your expertise, audience, and blog niche, and create a whole course with quality content to help others advance in your field.
It's a relatively easy venture because you can schedule and produce everything yourself. 
If you don't want to do that, use popular learning platforms to simplify the production of your online courses. Some of them require subscriptions, but once the students start rolling in, the investment will pay off.   
Some of the most reputable platforms and plugins to produce and manage online courses and other membership projects include LearnDash, LearnPress, MemberPress, Sensei, Skillshare, Teachable, and Udemy.
You may notice an increased demand for more personalized advice after you sell online courses and eBooks or simply build a closer relationship with your readers. This is where coaching and consulting come in to help you earn money online.
Some target audiences are more likely to pay for this service. For example, a fitness blog would profit more from coaching than those dedicated to art history.
Individual coaching sessions usually cost more than a single eBook or an online course. While it can bring you more money, it comes with more responsibility toward your mentees. 
Make sure you're well prepared for each session and have the people skills vital for this role.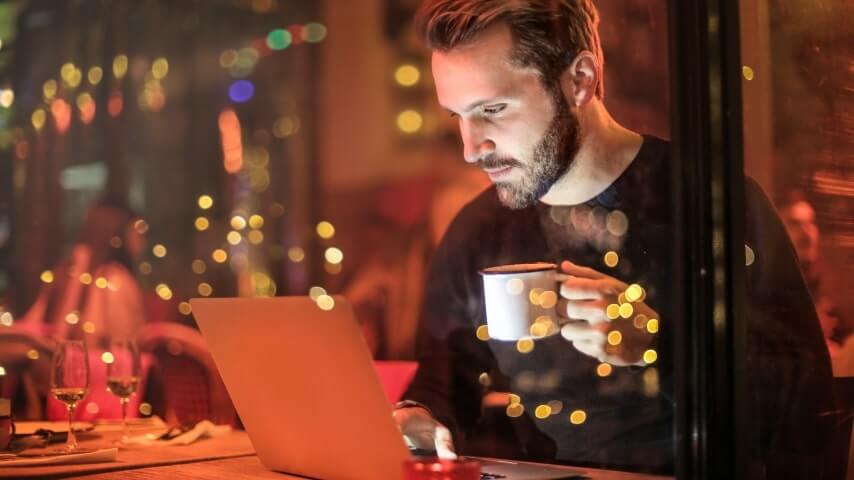 Affiliate marketing is a monetization method where you earn commissions by sharing links to your partner's products or services. When someone clicks on the link on your blog and makes a purchase, you earn a percentage of that sale. 
In most cases, joining affiliate networks is free of charge. Subscribe to programs such as Printify Affiliate, Amazon Affiliates, or the eBay Partner Network to receive affiliate links and share them on your blog. 
Affiliate marketing works well with sponsored posts reviewing products and services. Write reviews with keywords to drive traffic and include the affiliate link. Keep track of each post's performance and adjust course if necessary to improve profitability.
Sign Up for the Printify Affiliate Program for Free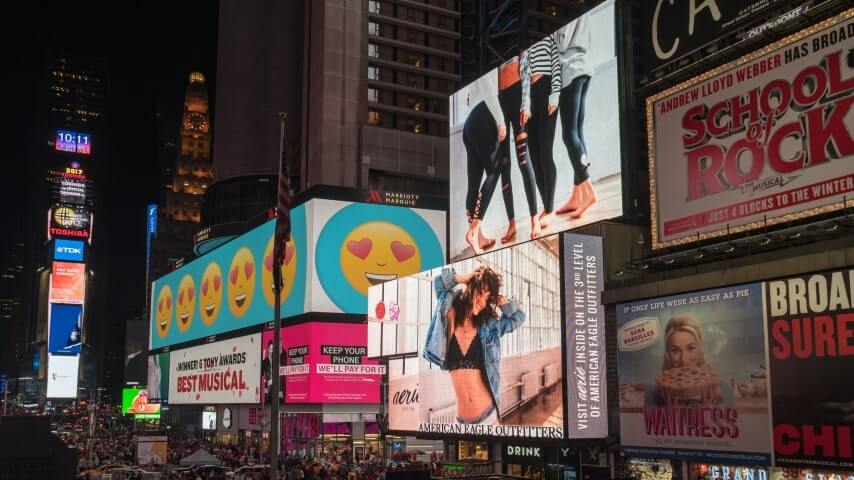 Advertising is the most common monetization strategy for blogs. There are two main ways to monetize a blog with ads. Let's check them out.
Using a Third-Party Network
The easiest way to advertise is by using specialized third-party networks like Google AdSense or media.net (available in the US, UK, and Canada). 
AdSense uses targeted advertisements relevant to your site's content and audience. You make money when a visitor clicks on one of these ads. 
Creating and configuring an AdSense account may take some time because you need to verify the website domain and add the network to your blog.
After that, proprietary tools, reports, or third-party plugins like MonsterInsights let you monitor your earnings and the performance of your Google ads.
While Google AdSense is a great way to start earning money, you may want to gain more profit by selling your ad space directly to advertisers. 
You do it by featuring a banner ad in your blog content or using platforms like BuySellAds to connect with potential advertisers.
In direct advertising, it's on you to negotiate the rates and agreements, handle invoicing, and manage the ads. It's more work, but tools like AdSanity can simplify the process.
Combine paid advertisement with other monetization strategies to make money with your blog.
4. Memberships, Donations, and Crowdfunding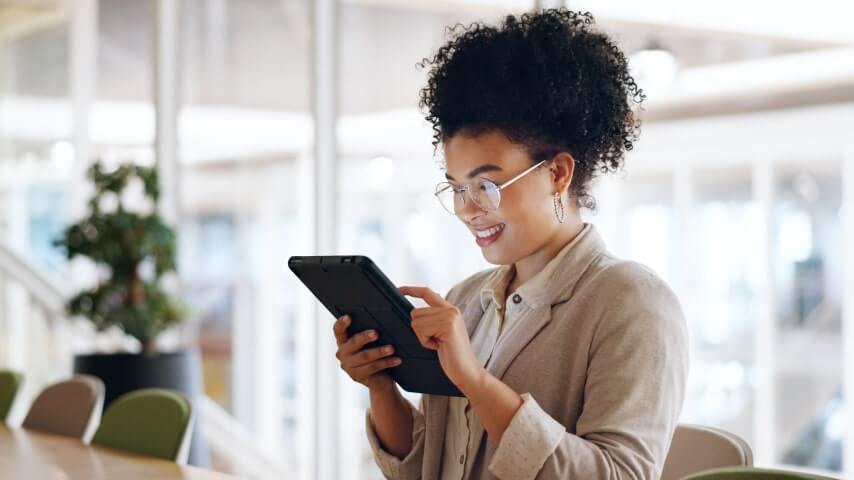 Membership blogs and sites can create a sense of community among your readers and let you make money with paid subscriptions from relatively few subscribers. 
They offer exclusive content like articles, reports, webinars, meetups, and even networking with like-minded individuals. 
Create a membership site for any niche and produce quality, premium content with third-party platforms, such as Patreon or Nebula.
If your blog provides entertaining and valuable content to people for free, consider asking for donations. Some bloggers even put a Buy Me a Coffee or a PayPal Donate button on their websites or social media profiles.
This is another way to raise funds for your blog with donations from the general public. Bloggers usually spread the word about their crowdfunding projects through social media marketing.
Platforms like GoFundMe, Indiegogo, Kickstarter, or Patreon help you reach a larger audience. 
Creating a campaign is quick and easy, but you must set a realistic goal and offer unique content to those who donate their money.
People want to see where their money is going, so stay accountable and keep publishing high-quality articles to your readers.
5. Sponsored Content and Brand Partnerships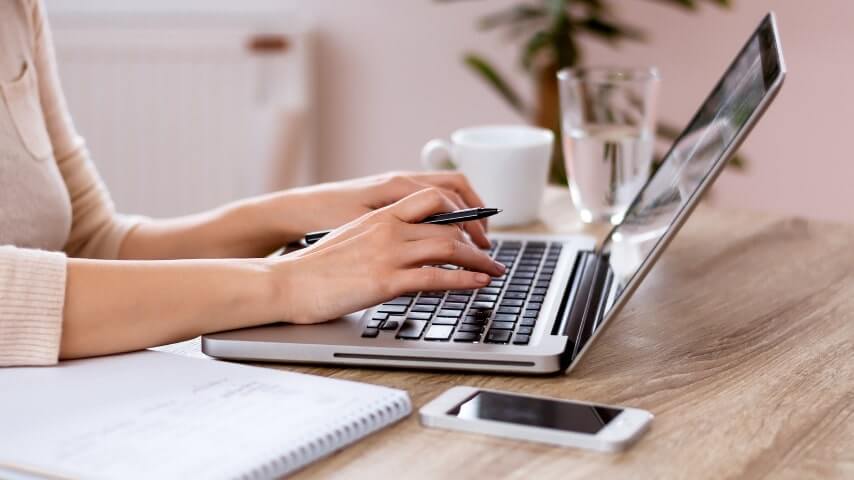 Generate revenue with sponsored posts by partnering with other blogs and writing for them. Getting featured on someone else's website can also bring more traffic to your blog.
Picking the Right Partners
Start by pitching your brand to get a sponsorship. Send emails and network with businesses through social media.
Some networks like Sway Network and ValuedVoice can help a freelance blogger like you find paid opportunities faster.
As your blog grows, some brands may propose partnerships for you and request to share sponsored content. 
Whether you're reaching out to sponsors or they're reaching out to you, who you partner with needs to resonate with your audience and blog niche. 
Make sure that a sponsored post always brings value to your readers.
Dealing With Sponsored Posts
For companies, becoming a sponsor means increasing their sales and market reach.
Good sponsors do not interfere with content creation, understand that you know your audience better than them, and encourage genuine content. 
Unfortunately, some sponsors will try to dictate what you write. Try to avoid such agreements, even with a good financial reward. Readers are very good at distinguishing honest content from a product-placement piece.
Remember: Don't sell yourself short. When you get your first sponsored-content request or a brand-partnership deal, charge an appropriate fee or secure a promotion for your blog through guest blogging.
Follow the FTC rules for disclosure of brand partnerships with digital marketing or other local regulations. For example, affiliate links within an article must state that you earn a commission without any cost from the reader in case of purchases. 
Any sponsored blog article must have a disclosure statement at its beginning.
Monetize a Blog With Printify
Create a print-on-demand shop and monetize your blog with Printify. No upfront costs and no inventory.
Many creators are making money by applying the right blog monetization strategies. 
In this article, we've looked at various ways to monetize a blog:
Selling products and services

Affiliate marketing

Advertising

Memberships, donations, and crowdfunding

Sponsored content and brand partnerships
We recommend combining two or more of these methods to maximize your profit potential.
Now, take your time, consider which methods work best for your niche, plan a thorough monetization strategy, and make money blogging.
Share the article
Topics