5 Things You Need to Know About Bella Canvas 3001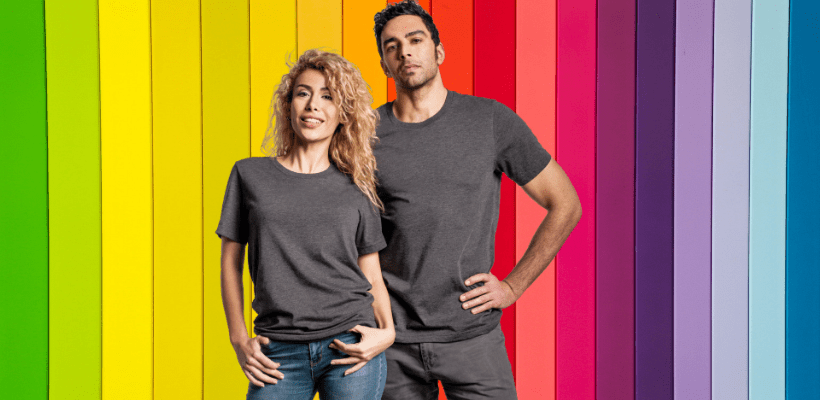 Starting your own merch store, and are wondering what kind of garment canvases to use for your beautiful designs? We've got you covered. Bella Canvas 3001 short sleeve tee is the Cadillac of the printed t-shirt world.
You can't go wrong with the #1 choice for tees, and if you're considering using the Bella Canvas 3001, we're here to give you 5 things you need to know about the world's most popular tee!
It Starts With the Cotton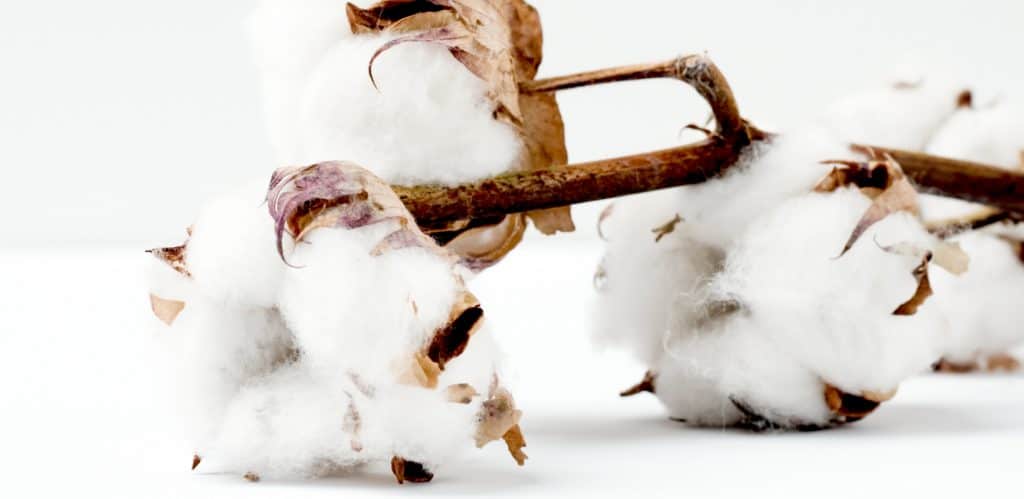 Bella Canvas's Airlume cotton is combed, ring-spun cotton that they specifically developed for their blanks. They select only the finest and purest cotton and use only long staple cotton for the Bella Canvas 3001. Long staple cotton feels softer because the cotton fiber itself is longer than short-staple cotton. Long staple cotton also has a tight, even knit, making it ideal to accept the dye of the print on demand industry. This is an overlooked detail that the Bella Canvas 3001 gets absolutely right, and it separates them from their competitors in a big way.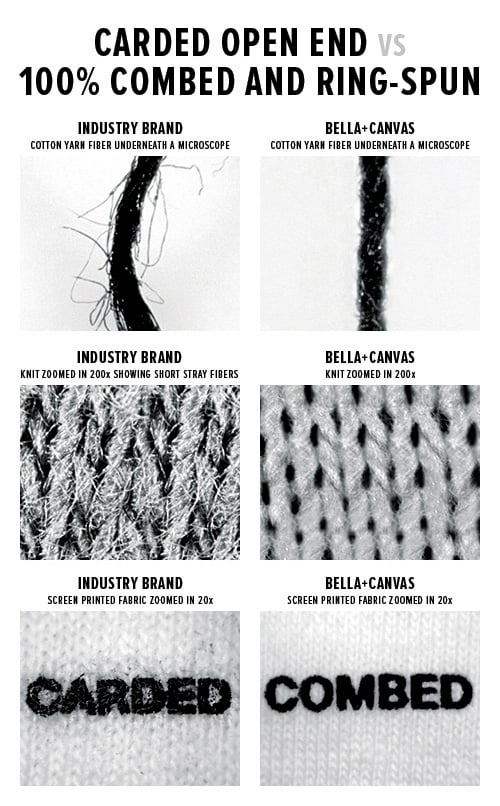 Seams Great!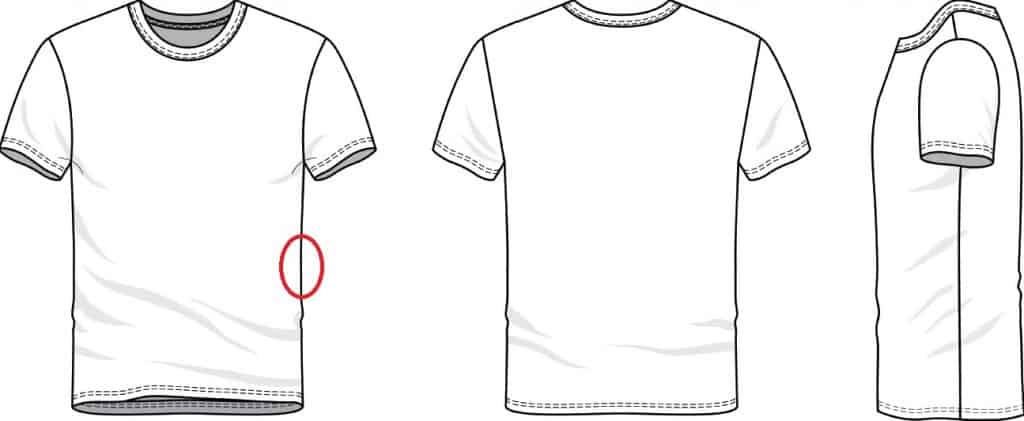 Bella Canvas's 3001 is known as a high-quality product with high attention to detail. If you're looking into different types of tees for your store, you may have noticed that some tees are "tubular" and some are made with "side seams". Side seams are what you may find in a retail setting or in most of your own wardrobe, and are designed to have a higher quality and tighter fit around the body, which ends up being better looking and more figure flattering. On the minus side, they're usually a bit more expensive than their counterparts, the tubular tee.
Tubular tees are typically less expensive than side seem tees. The reason is that the seeming process is longer and more complex than making a tubular, single piece tee. These are the types of tees you might see at tourist stops, county fairs, or for causes or fun runs. They're not typically designed to be worn every day, but to promote a cause or serve as an advertisement.
Fit and Feel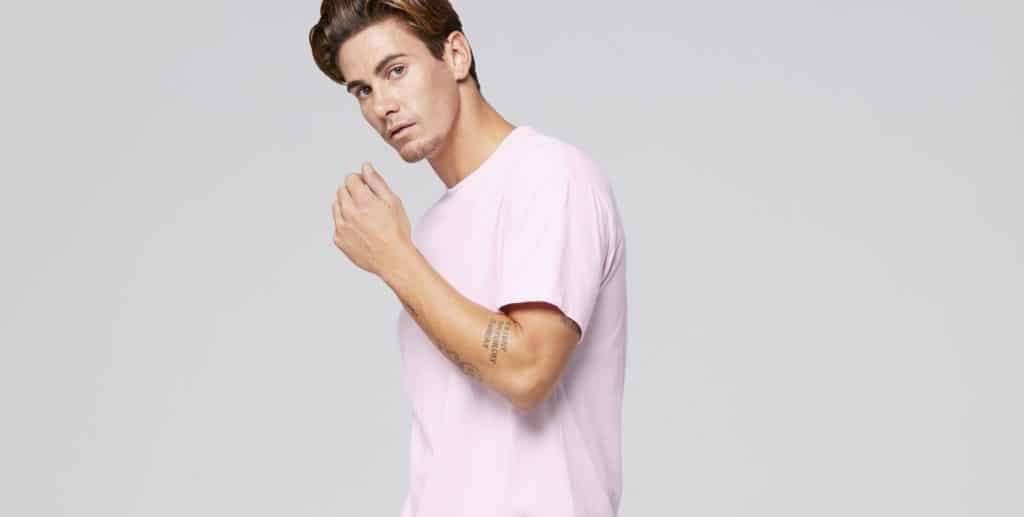 With great seems, comes a great fit! The Bella Canvas 3001 is designed specifically to be a great fitting shirt for the blank garment industry, and they succeed wildly. Taking a look at the various types of human bodies, you might notice something surprising: none are shaped like a tube! Bella Canvas does not and will not ever produce a tubular tee, and the Bell Canvas 3001 is no exception to this rule.
The Bella Canvas 3001 is also available is the "heather" texture, which is a cotton polyester blend that gives a popular "heather" feel, or a fuzzier and warmer feel to the tee. This also allows for some different color options that have a unique, textured look and really tie a design together with the fabric.
The Bella Canvas 3001 also comes in sizes ranging from XS to XXXXL, which makes the range of bodies it can fit one of the best in the industry, including S-M-L youth sizes. The collar is also supported by a set in neck and shoulder taping to keep the structure of the shirt looking good for years.
Amazing Color Selection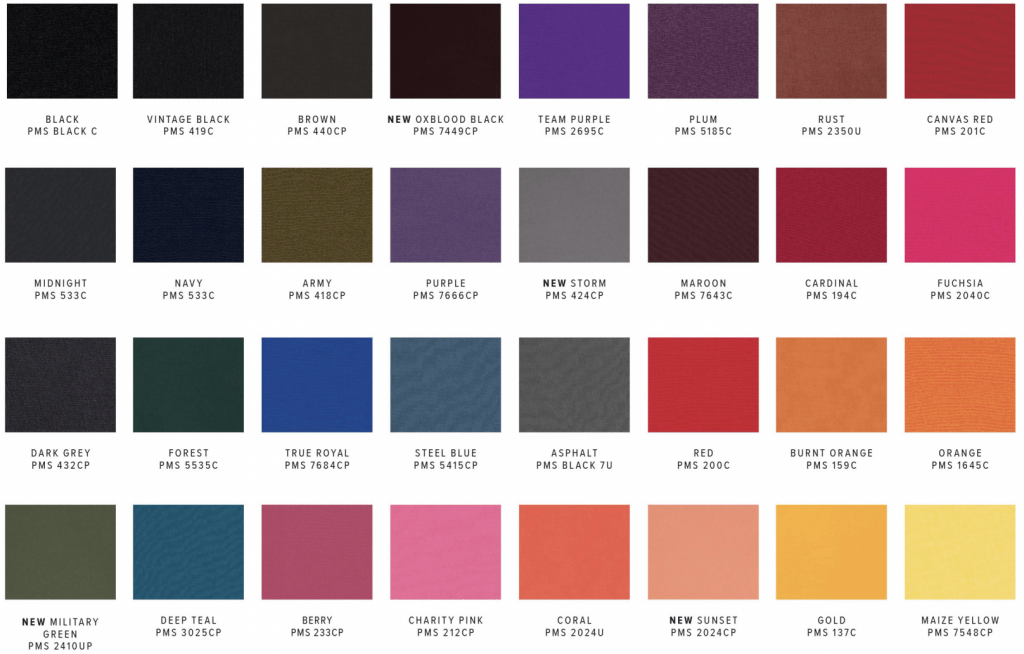 If you've ever struggled to get beyond basic black and find the exact color you're looking for to compliment your design, then you should look no further.
Aside from the wide range of colors, we're confident you'll find the right color because of the Bella Canvas 3001 design team. They focus on finding and implementing the trendiest colors so that their products are always modern and up to date with changing tastes. The result is some serious selection, and the Bella Canvas 3001 can accommodate almost any graphic. From mint to charity pink, you can find exactly the right color to set off your design and make it pop!
A+ for Printing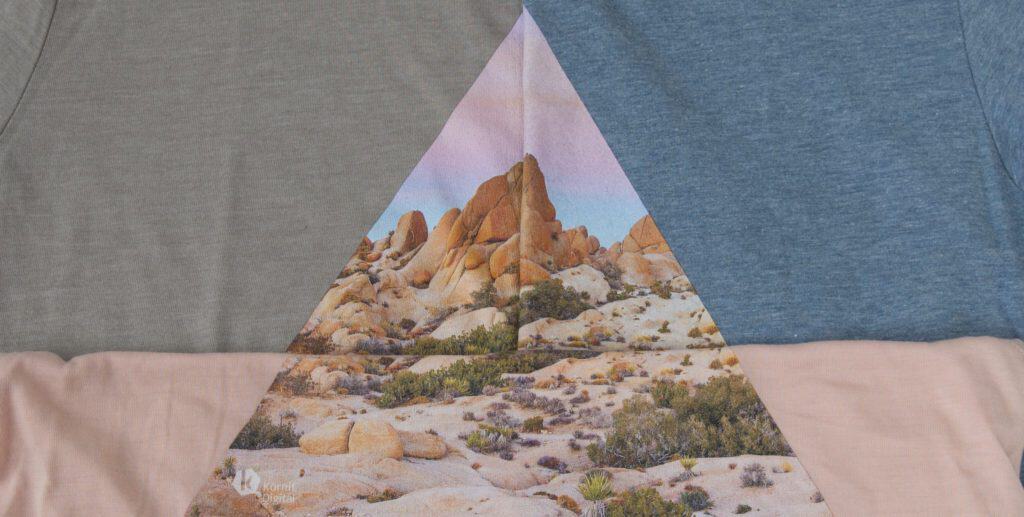 We've talked a bit about the cotton already and how it allows you to print great graphics onto the Bella Canvas 3001, and the reason is that the texture of the shirt and the fabric is so smooth. Bella Canvas 3001 also features only high energy dyes that are resistant to discoloration and wash fade. Your designs will stay vibrant and full of life for longer on your customers – which is exactly what you want in a high-quality tee like the Bella Canvas 3001. They also don't over dye their tees, and this makes them perfect candidates for print on demand or DTG printing!
Whether you're looking to replace your lineup, relaunch your store, or begin your merch adventure, the Bella Canvas 3001 is the current king of the industry, and for good reason. How to create your own shirt?
Make it happen right now.
Share the article
Topics