30 Best-Selling Shopify Merch Store Trends to Help You Build Your Brand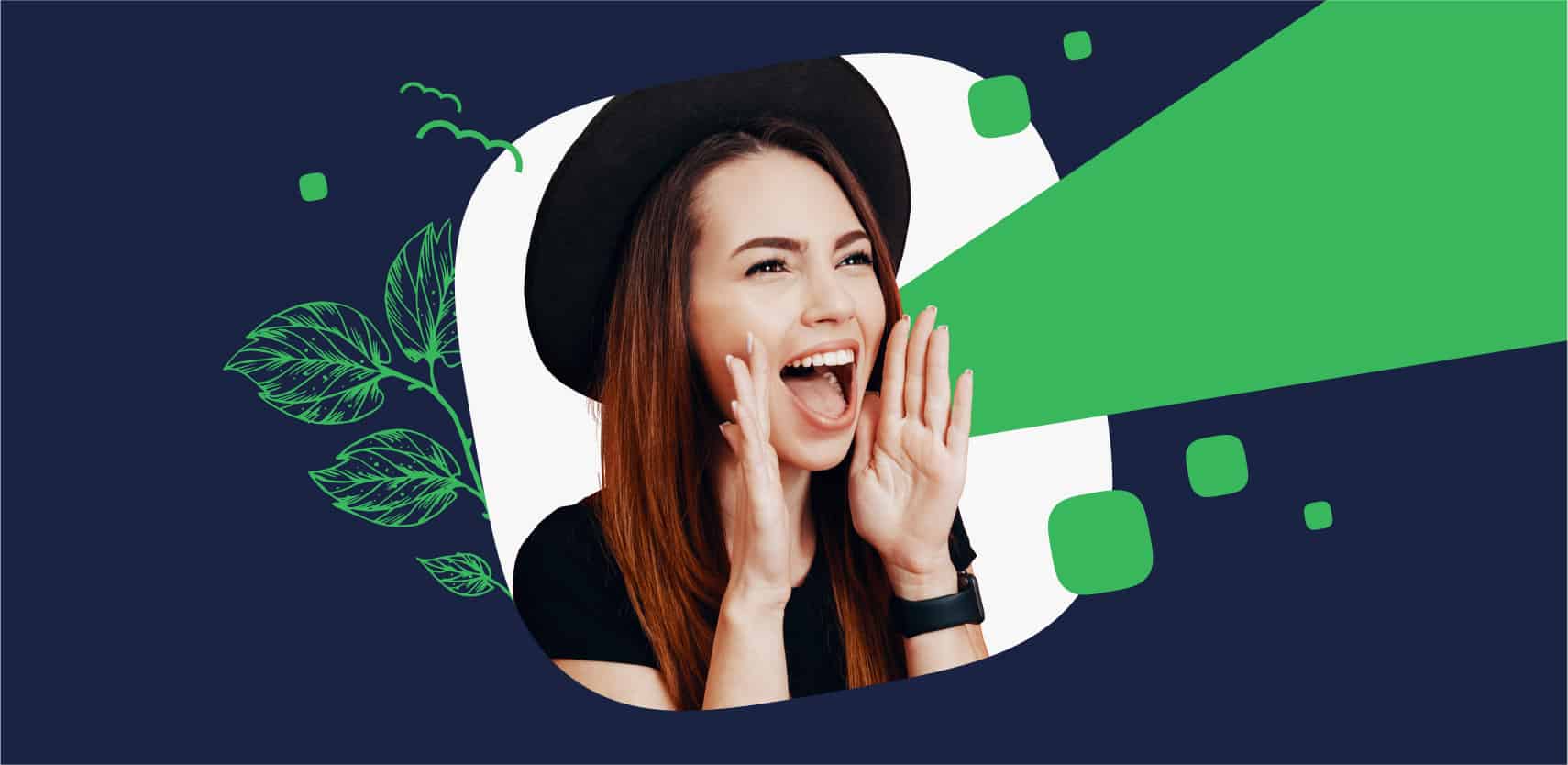 So, you've got a store or you're looking to start a brand sparkling new print-on-demand empire. You're wondering which products sell, and what really makes money? In this article, we explore what the numbers are telling us about successful Shopify merch stores. We've examined each store in detail, and have taken lessons from some of the most successful stores around.
Who Is Selling POD Merch and Why?
Print On Demand (POD) through platforms such as Printify is one of the leading online business models today. The most common users of POD are social media influencers, online entrepreneurs and companies selling branded merchandise.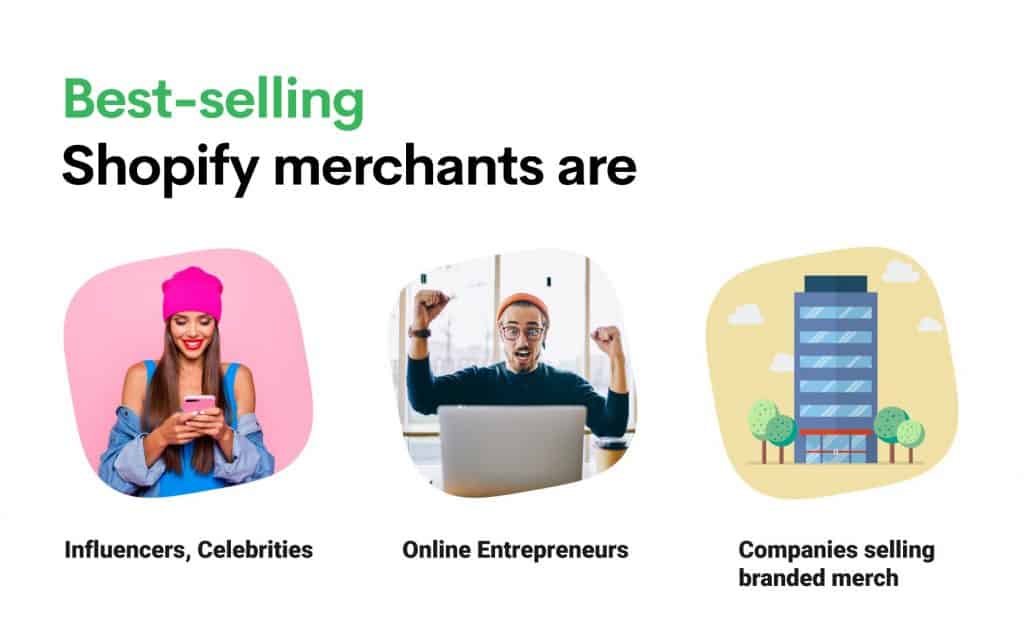 Influencers or Social Media Celebrities
Fan merch is usually supplemental income for social media influencers or celebrities on platforms like Youtube or Instagram. If you're gaining popularity on your Youtube channel or Instagram page, it could be that this income immediately starts to rival what you're making on the platform, check out our Youtube Calculator to see if your Youtube channel has potential. The same goes for Instagram, use our Instagram Calculator to see how much money you could make from your account.
How to create a successful merch as a Youtuber? Read it here.

Online Entrepreneurs
Is it possible to have a full-blown clothing line with POD products? Absolutely. Online entrepreneurs have found that great design on POD products that appeal to either a niche market or a have broad consumer appeal can launch their career in fashion. If you're an aspiring fashionista, a POD store may be your solution. If you prefer a more in-depth product, you may use POD for a small range of your products as a fun experiment to test the market before going into full production. The added bonus is you still get a bit of extra income.

Companies Selling Branded Merchandise
POD shops are also popular with companies that are focused primarily on other products – such as video games – but want their fans to have an outlet to show their love. These stores use their POD lineup to upsell while some give away promotional material to their dedicated fans and during contests.
Already found what you were looking for?
Make it happen right now.
Quick Facts on What Items Are Selling the Best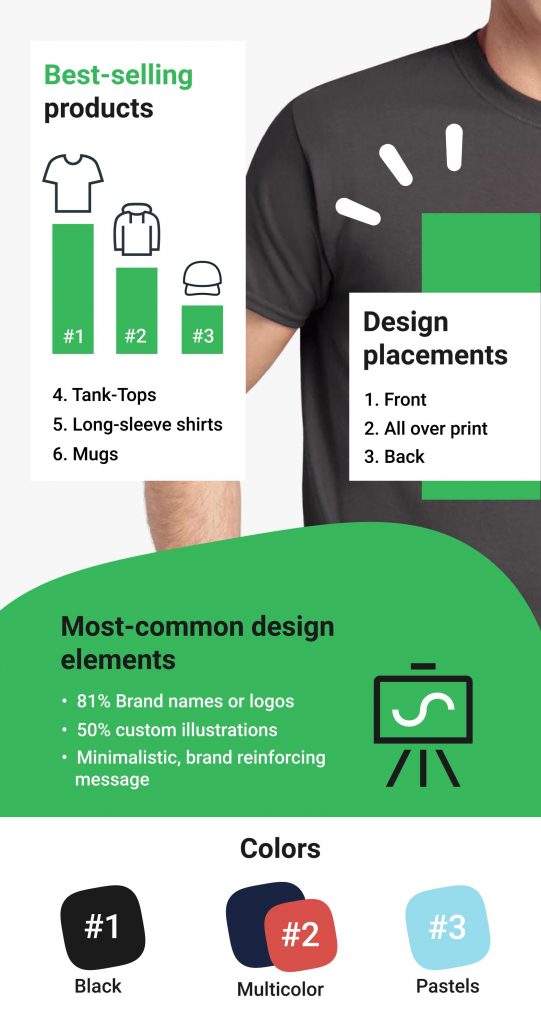 We noticed a theme: functional, non-intrusive and versatile products take the cake. These include T-shirts, hats, hoodies, tank tops, long-sleeve shirts, and mugs. Products with front-facing logos or designs are a great seller. These products are also great for companies because they can easily convey the brand message.

What Do Merchants Typically Put On These Products?
81% Brand names or logos
50% Illustration of something funny or thoughtful
Minimalistic, brand reinforcing message
What Colors Do They Use?
78% Black
53% Multicolor
42% Pastels
25 % White
Where Are Designs Typically Placed?
78% Front,
44% All Over Prints
25% Back
A key point to note is that the most successful Shopify merch stores have a strong, unique brand that generates a large fan base.
Pro Tip: If you want to put your Shopify growth plans into motion, chances are you are going to need outside funding to invest in inventory, marketing, and more. Payability is the leading early payout and funding solution for eCommerce businesses. They recently launched Instant Advance for Shopify. Payability works well alongside or in the place of Shopify Capital.
How Does This Apply to Your Shopify Merch Store?
To help you figure it out, let's explore existing types of Shopify merch stores and what percentage of print on demand products they sell. Below, we've broken down the shops by how much they sell print on demand items and other types of products. We also look into how successful shops selling similar products position themselves.
The Purists – 100% POD
These Shopify Merch stores are the purest of the pure – they sell 100% print on demand products in their stores. A general characteristic is that they have a wide variety of products for sale. If you're looking at how to make money with purely print on demand, take a look at these stores that do just that.
TeeFury is a platform for independent artists to make money off of their original artwork. Focusing on pop culture, parody, movie, gaming and internet humor, the site features a wide variety of artists, subject matter, and styles offered as print-on-demand, Shopify merch.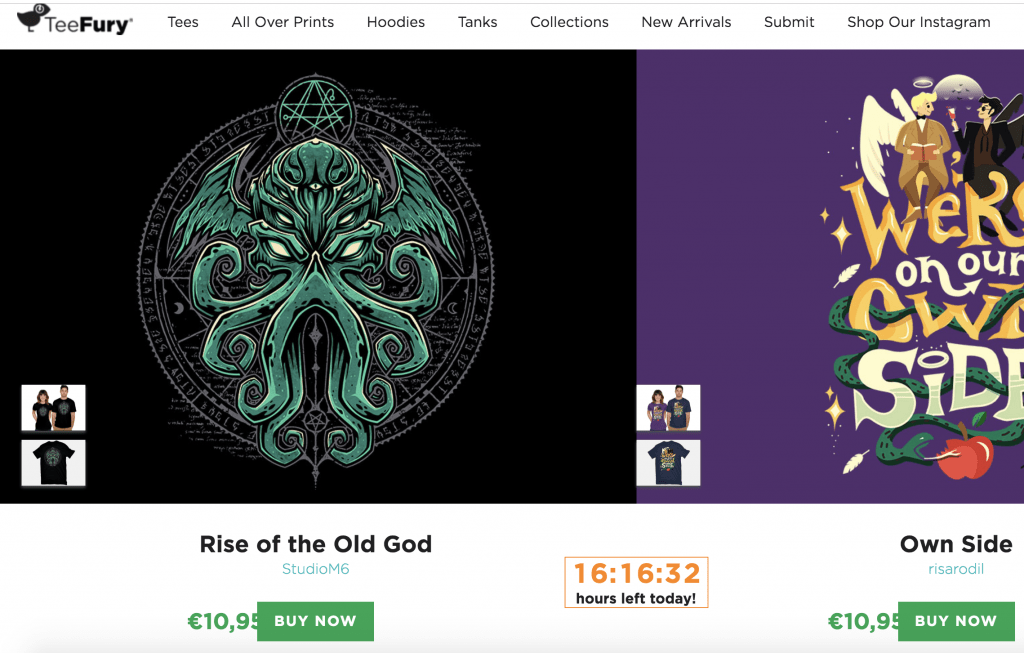 While the bread and butter of TeeFury are certainly tees, they also offer all over prints, hoodies, tank tops, and a few others. Most of their content is on the front of their Tees, centered in the middle with a logo, design or slogan. This is the most basic and popular design formula on most Shopify merch stores.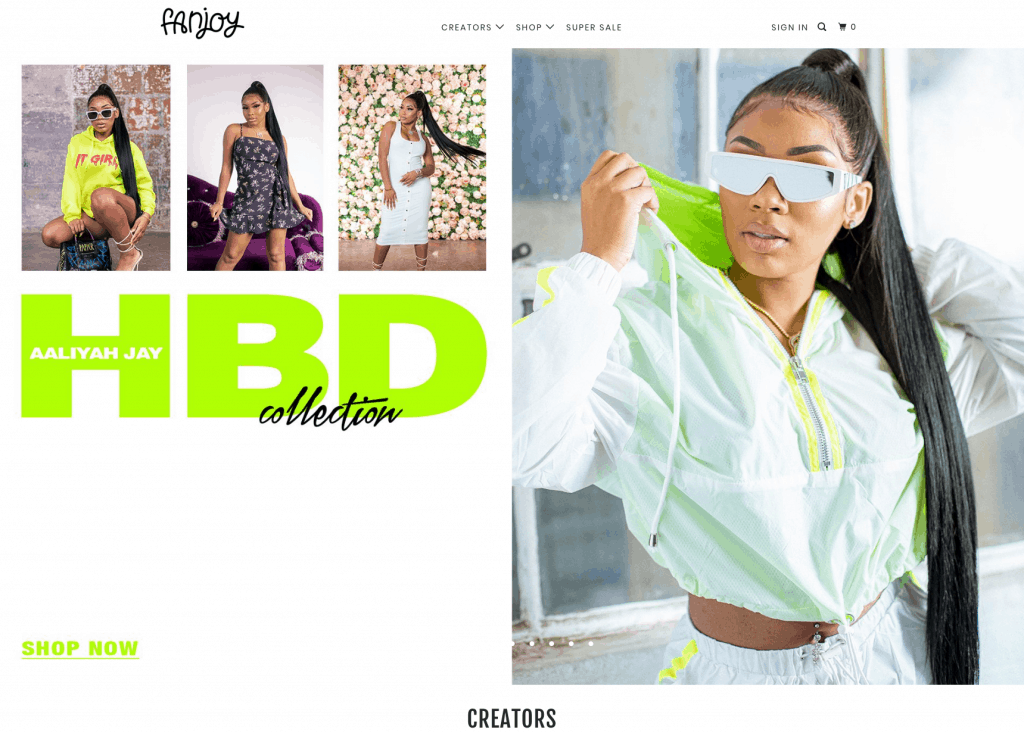 Fanjoy is a store that connects creators with the POD manufacturing process. They specialize in creating a dedicated clothing line for social influencers from channels like Youtube and Instagram. Their Shopify merch store provides consultations on product design, fabric choosing, setting up and running a website. They work with some of the biggest influencers on social media!
Fanjoy's catalog is heavily based on what its influencers sell. The position and design of the product are more varied; Most products are front and center prints with very limited all-over prints. Influencers bring more of their own style and character to the designs, resulting in a wide variety of products and design positioning. There aren't a lot of sporty items though, so take note – unless you're a sports influencer.
Trademarked is the brainchild of Dallas and Dennis, a Nashville TN based couple that wanted to make a simple and straightforward clothing line that still encouraged expression. Simple and elegant is what they've achieved. Their products feature minimalistic white lettered slogans on grey or black garments. They mainly offer hats and t-shirts; the slogans are front and centered on hats, and above the left breast pocket on tees. Occasionally, they use a centered design on limited edition tees.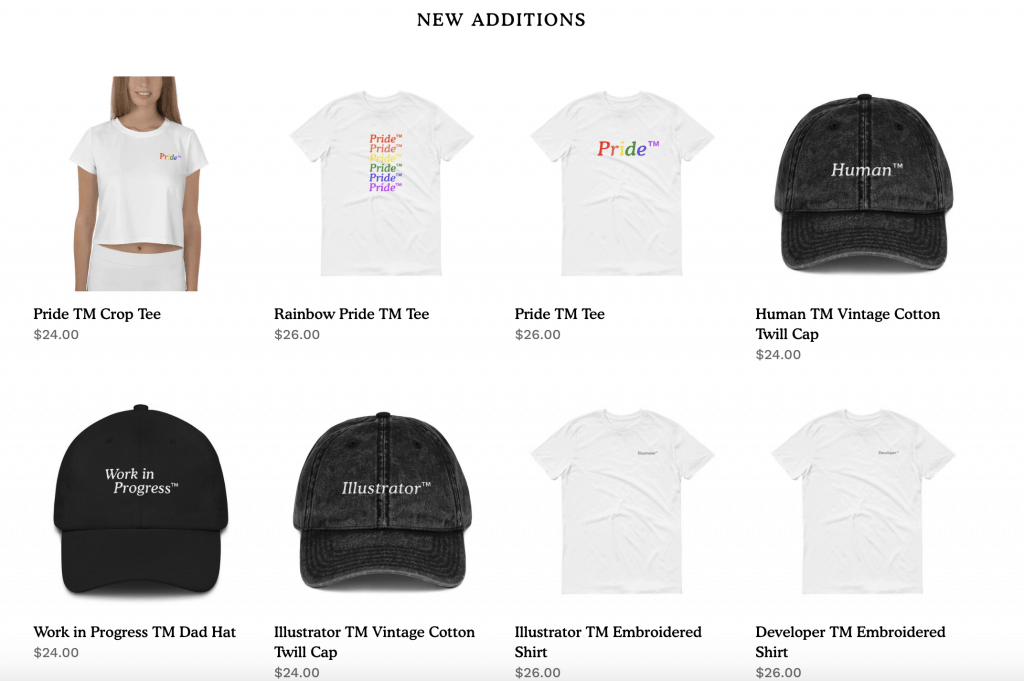 The Trademarked store is a good example that it's not always about a killer design, sometimes it's also about the message.

The Pure-ish – 90% POD
Pure-ish Shopify merch stores are almost there – nearly everything they sell is POD. In these stores, we see a bit more variety than the purists, and they can be a bit more experimental and message-driven. If you're more of experimental and open to trying new things, these Shopify merch stores may be good examples for you.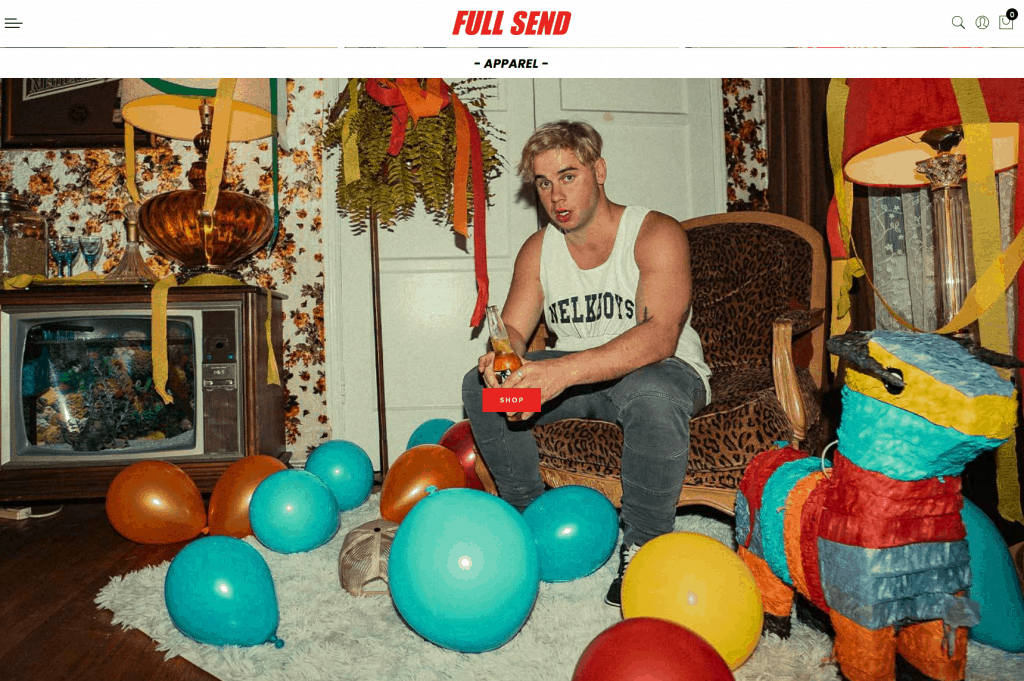 Fullsend.com is the Shopify merch shop for the Youtube prank channel Nelk, run by Canadian prankster duo, Kyle and Jessie. Their pranks have garnered millions of views on Youtube, and now they're trying to turn that success into some cold merch cash.
Their site is funny and wild, just like they are – and their merch is no different. Take a look at their all over "Rona Tuxedo" – a party shirt with Corona bottles on it, or their hilarious fullsend.com stickers. These guys aren't lacking in imagination!
The Tryguys are Youtube's infamous foursome that makes videos about trying anything and everything. From crop tops to fast food, you name it they try it and their fans love it! Their hilarious videos have scored millions of views on Youtube – but how does this translate into merch success for our favorite squad of guinea pigs?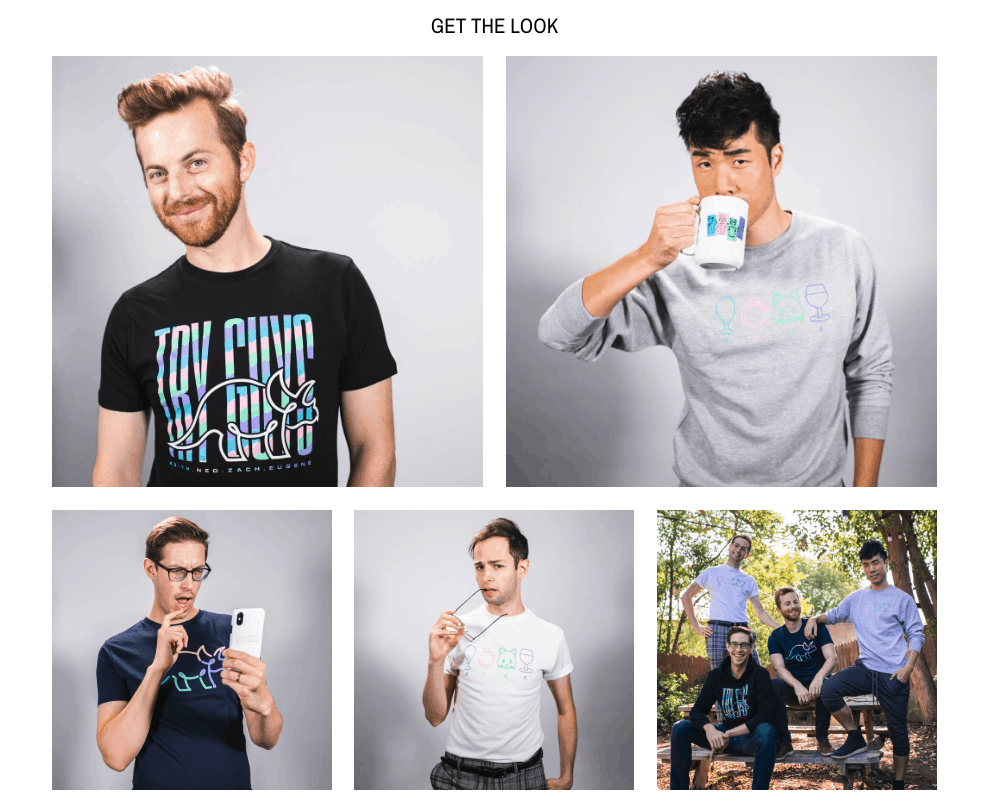 Their Shopify merch shop is whimsical and full of color, just like them. Their brand translates perfectly to their site and their shop – and most of their gear is front and centered hoodies in dedicated solid colors that match each Try guy. Their iconic rhinoceros logo in colorful pastel outline is seen everywhere. This is a great example of Shopify store of staying on-brand for your merch store.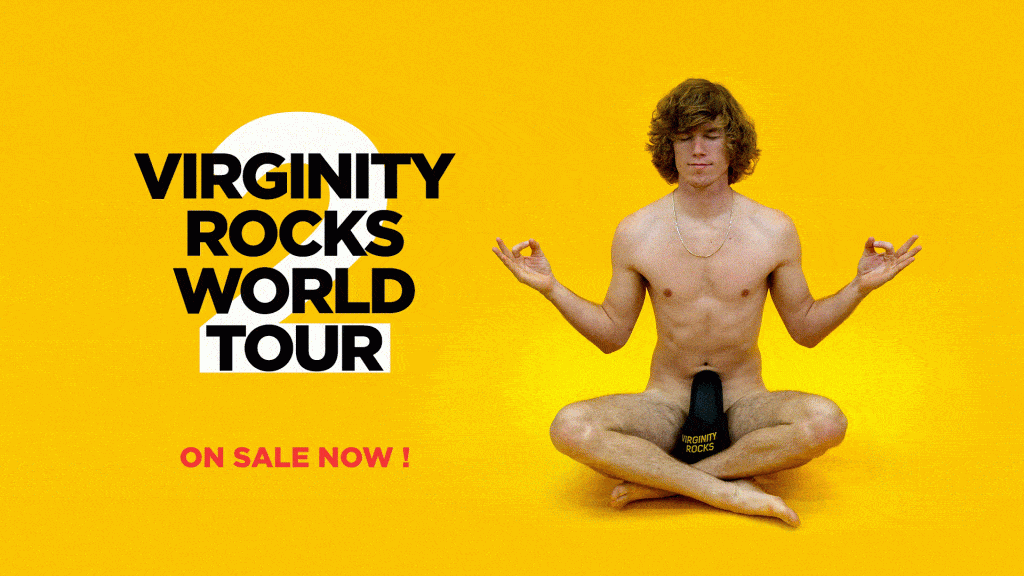 Danny Duncan is another self-styled Youtube prankster and all around mischief maker that releases funny videos to try to make his audience of 2.5m subscribers laugh. Danny's humor is in your face and extreme, trying to provoke a reaction from people he encounters on the street or in public. His merch is no different – it's provocative and funny.
Danny sells his merch at his website dannyduncan69.com. His merch is the perfect blend of irreverence, color, and bold front centered designs. Check him out if you're looking for an irreverent brand with bold, fun designs for your Shopify merch shop!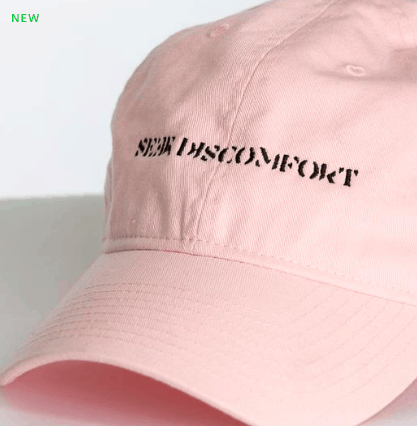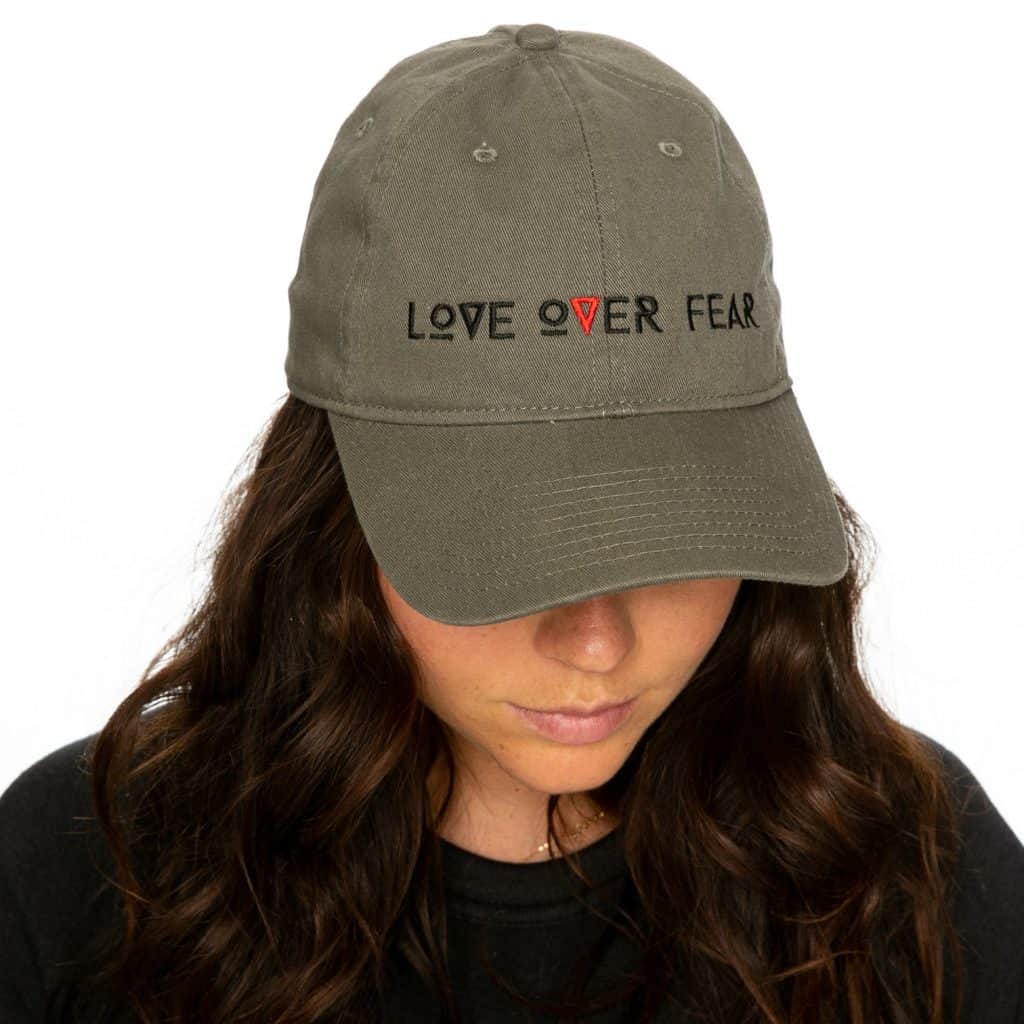 Seekdiscomfort.com is a brand from the brainchild of the guys behind Yes Theory, the popular Youtube channel with more than 3.5m subscribers. Their mission is to get people outside of their comfort zone to live life to the fullest. They have videos about Bungee Jumping in the Grand Canyon, and sneaking into literally almost anywhere.
Their store calls to mind the carefree airy breeziness of summer, fun, and the beach. Their designs are widely varied, and either feature their motto "seek discomfort", or some version of their channel name with their brand call "Yes". If your brand is all about having fun, then take a look at this store and take away some great inspiration!
Ripndip clothing is a fun, trippy clothing company started by Ryan O'Connor. It features a wide variety of designs on all-over-prints and accessories. From shorts to bathing suits and space cat-themed shirts, these designs are sure to impress and draw attention.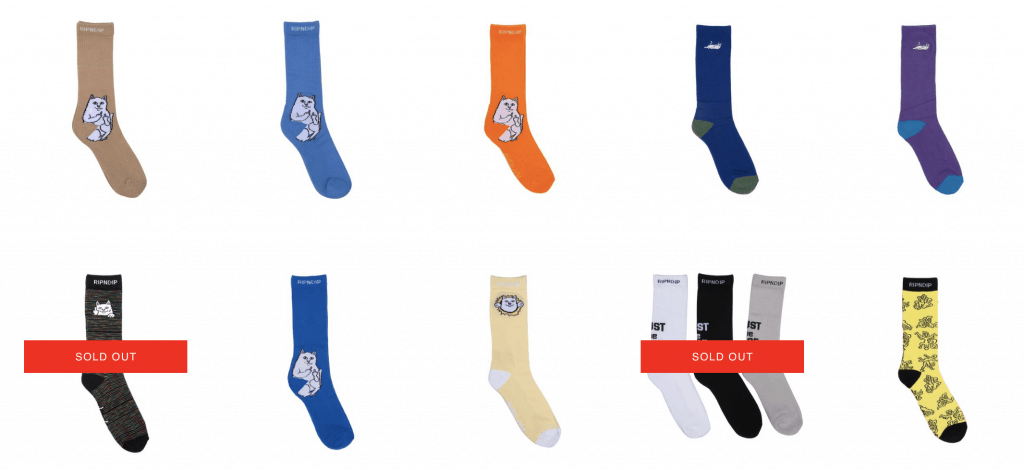 A look at their clothing line shows how to build your brand with creative, unique ideas. Rip n' dip clothing is a great example of a brand identity being expressed through the personality of its creator.
The Substantials – 50%+
These stores have a substantial amount of POD products up for sale, well over 50%, but also sell products sourced elsewhere. They are good examples of Shopify merch shops that you might want to emulate if you're planning on also selling digital or physical inventory that compliment the rest of your POD offering.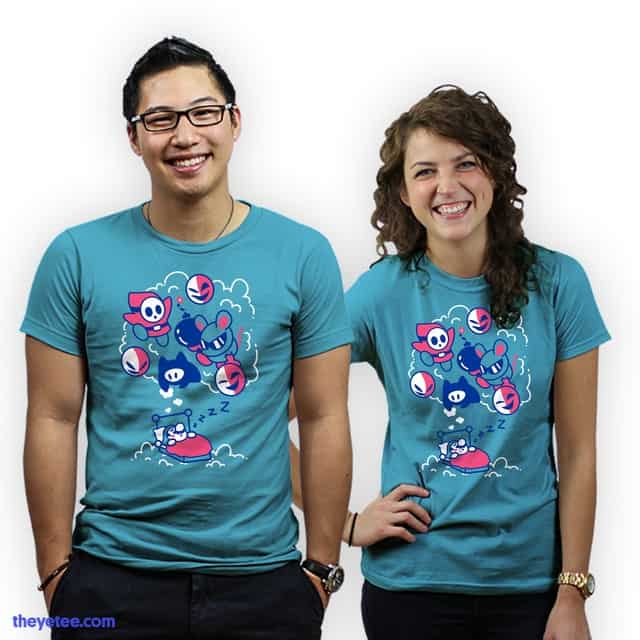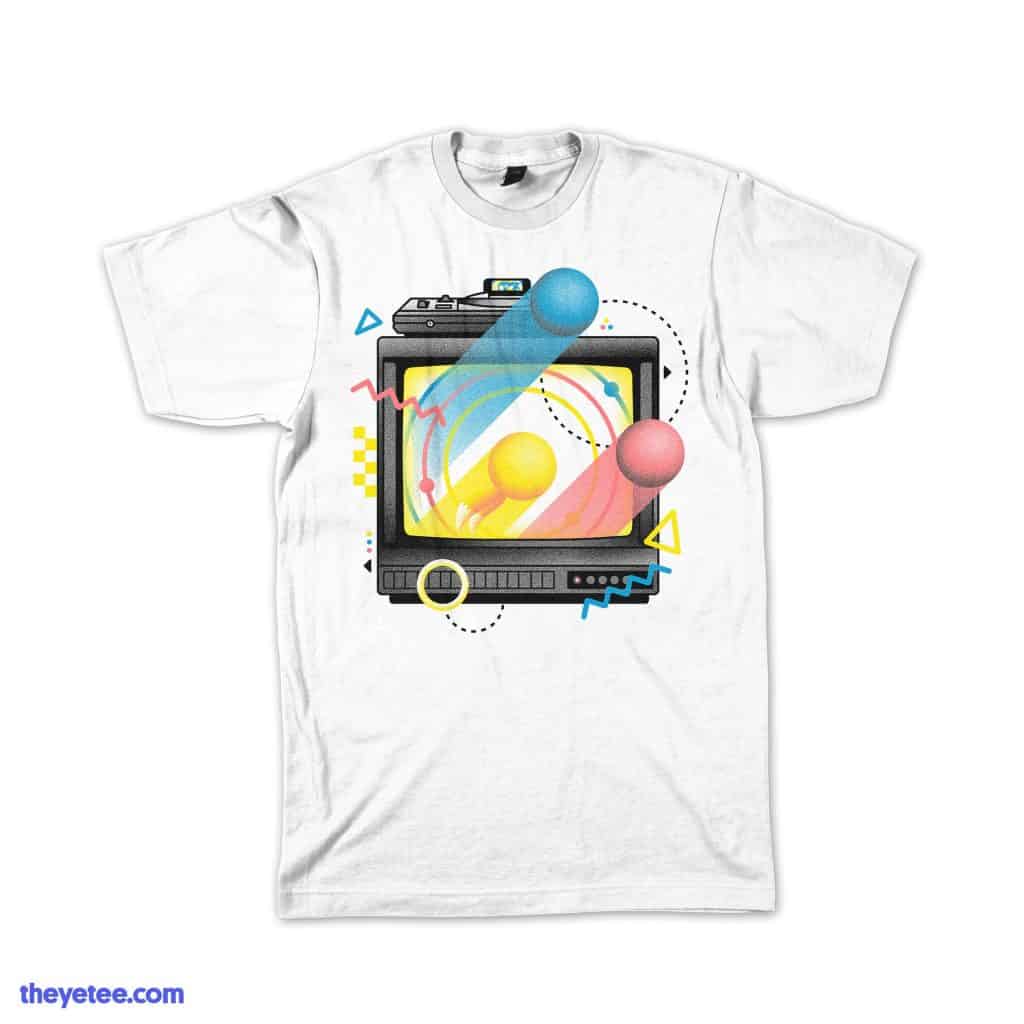 The Yetee is a colorful, illustrated/cartoon-inspired marketplace that is run by two artists, Mike and Glen. They put out amazing original designs on t-shirts at a competitively low price. They also spot other products like stickers and pins.
Most of the products they sell are front and center prints of cartoons or illustrations on t-shirts. They also sell unique items such as scarves and stuffed animals. Illustrators and creative artists alike can get inspired by this wonderful Shopify merch store of what their store could be.
Mondo does a lot, from screen-printed posters themed around vinyl movie soundtracks to pins, collectibles, game, VHS re-issues, and toys. The main design for their apparel is a front logo or insignia, places especially on t-shirts.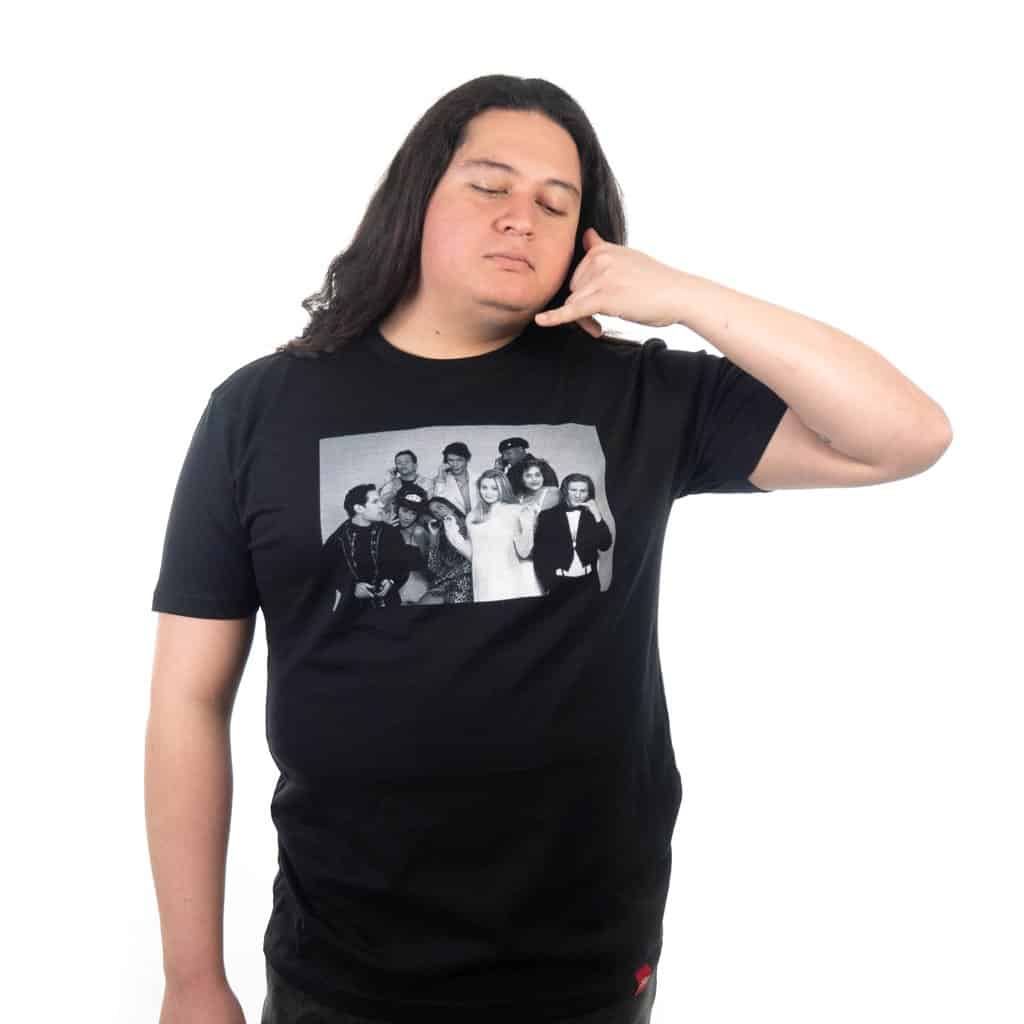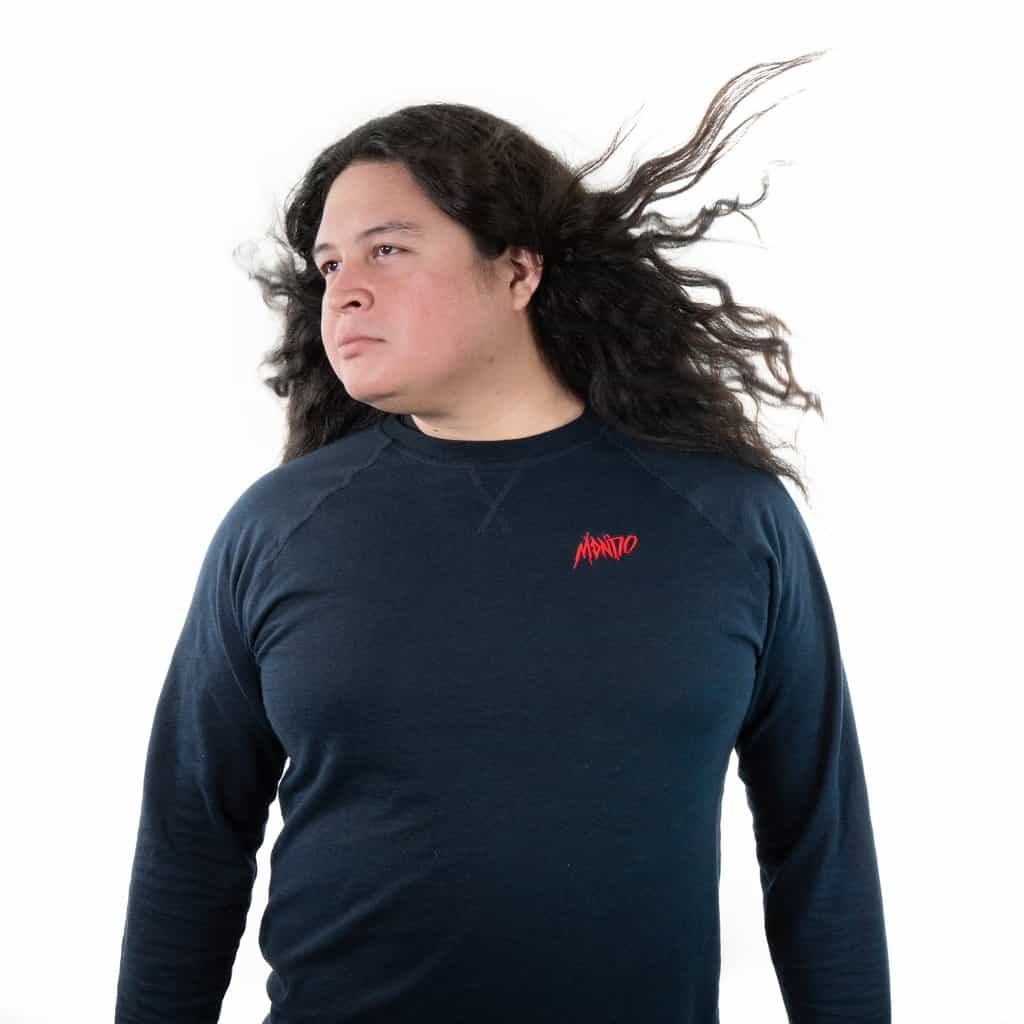 Because they have a huge catalog of other amazing designs to complement these inspired tees, they're a great example to follow and if you're thinking about complimenting your Shopify merch shop with some POD. Mondo is a unique company with a great team of designers and creatives behind it.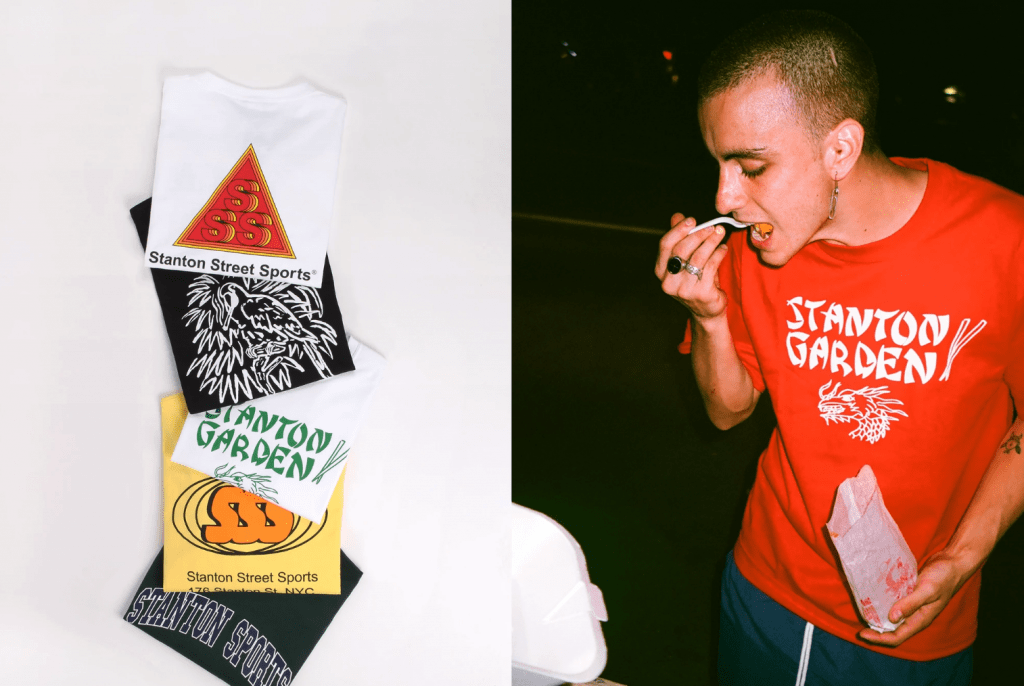 Onlyny is a company based in Manhattan that makes products based in the USA and also operates a store on the Lower East Side. With these elements of retail and online shopping, there still is a healthy dose of POD products on the Only NY site. The designs of the garments evoke themes from the city, nature, fishing, skateboarding, graffiti, sports, and art – a huge variety that blends into a beautiful mix of products.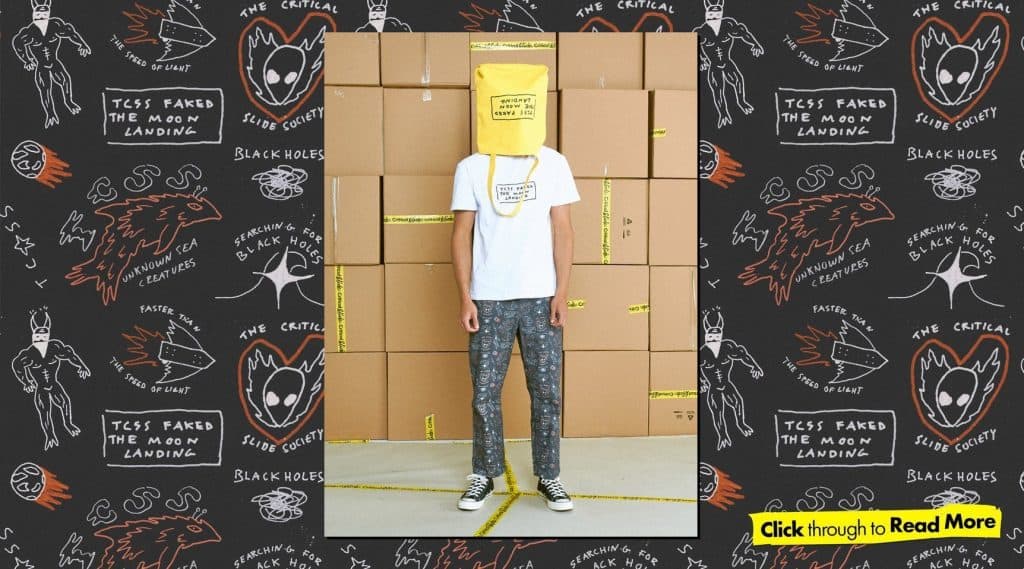 The critical slide society is an Australian company based on the Central Coast of NSW Australia, launched by Jim Mitchell and Sam Coombes. The surfer artists created an award-winning brand to celebrate surf culture. Their acclaimed board shorts and apparel are now stocked in Shopify merch stores around the world!
Their line of clothing has a lot of custom surf apparel. Their designs feature tees with front and centered designs, or all-over-prints. Specialty retailers with custom clothes or other gear should take note – this is a great way to supplement your lineup.
The Splashes – under 50%
The splashes just add a bit of POD to their sites to give them an edge. They're selling a lot of different products and have added a dash or two of POD to their recipe for more success. Check these Shopify merch stores out if you're looking for some more innovative offerings that POD can bring to the table for your store.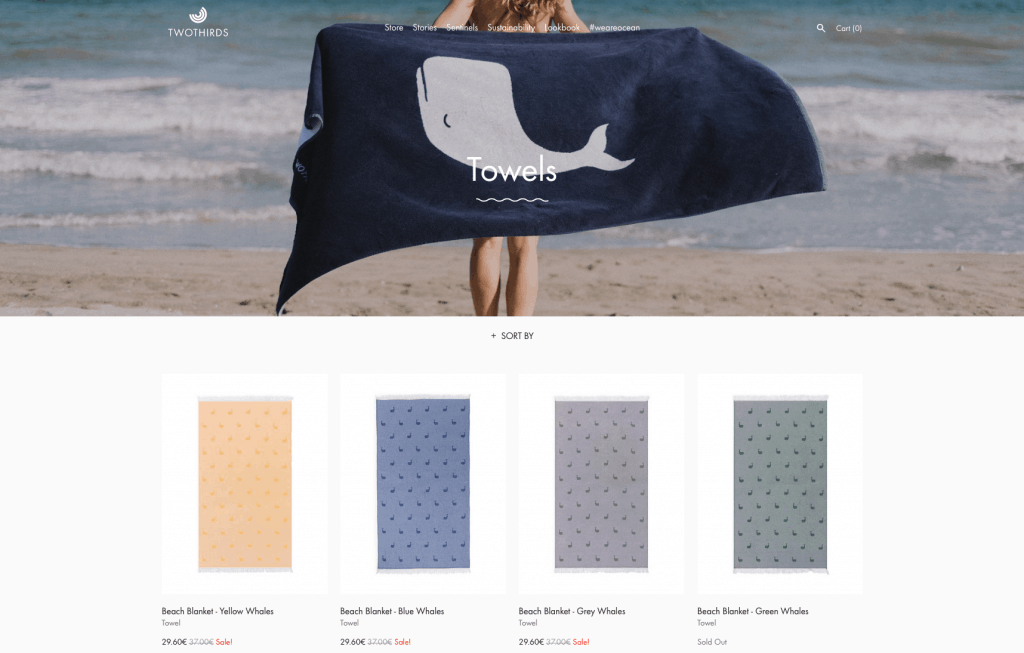 TwoThirds takes its name from the amount of water covering the surface of the earth. This company strives to make sustainable clothing while on a mission to preserve, protect and clean up the world's oceans. They even have a sea Sentinels program aimed at educating the masses on the need to protect the world's oceans that is partially funded by their efforts.
TwoThirds product lineup is dominated by very chic, nature-inspired designs that bring to mind the sea and the feeling of being close to it. Their print on demand catalog is a bit more traditional in every way except their messaging. This is a great brand to look at if you want to supplement what you're doing in your store with a bit more from print on demand – it's an easy way to stay fresh and switch out product catalog.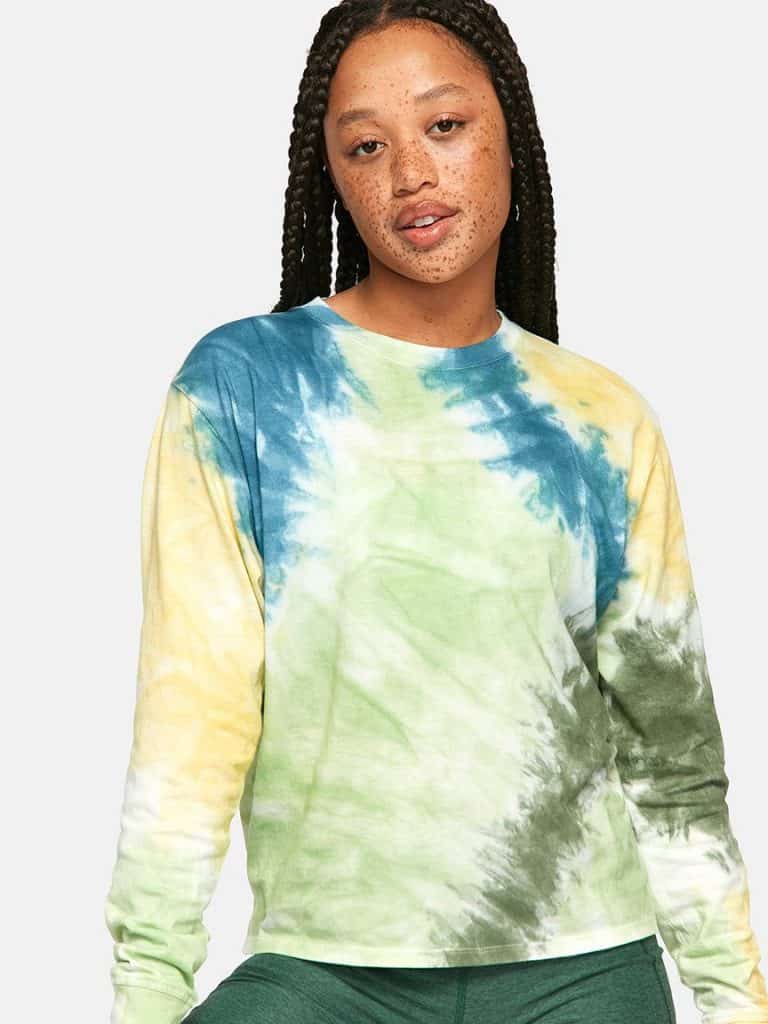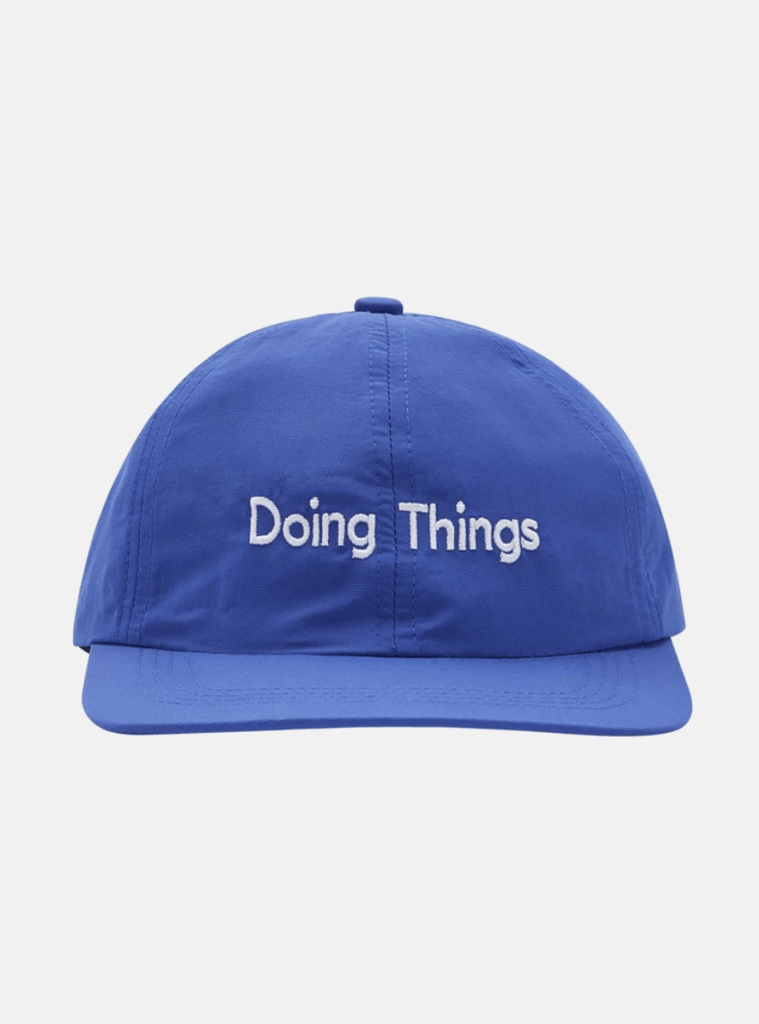 Outdoor voices is an outdoor and fitness lifestyle clothing brand with a mission to make everyday life more active and fun. Their style of clothing is no-frills and mono-colored, but extremely comfortable and functional. The company has a large catalog for those looking for a good combination of functional and fit.
Outdoor voices mainly use POD for their range of accessories. This is a good example of how some POD products can be piggybacked as add-on sales with a larger, more traditional product line.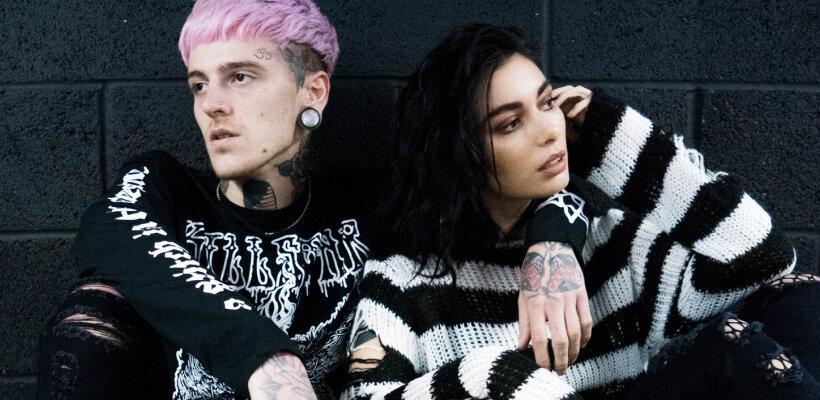 Killstar.com is an alternative clothing and lifestyle brand that sells in the US and UK. With a huge range of alternative products such as goth and punk clothing styles, they have specialty items for everyone.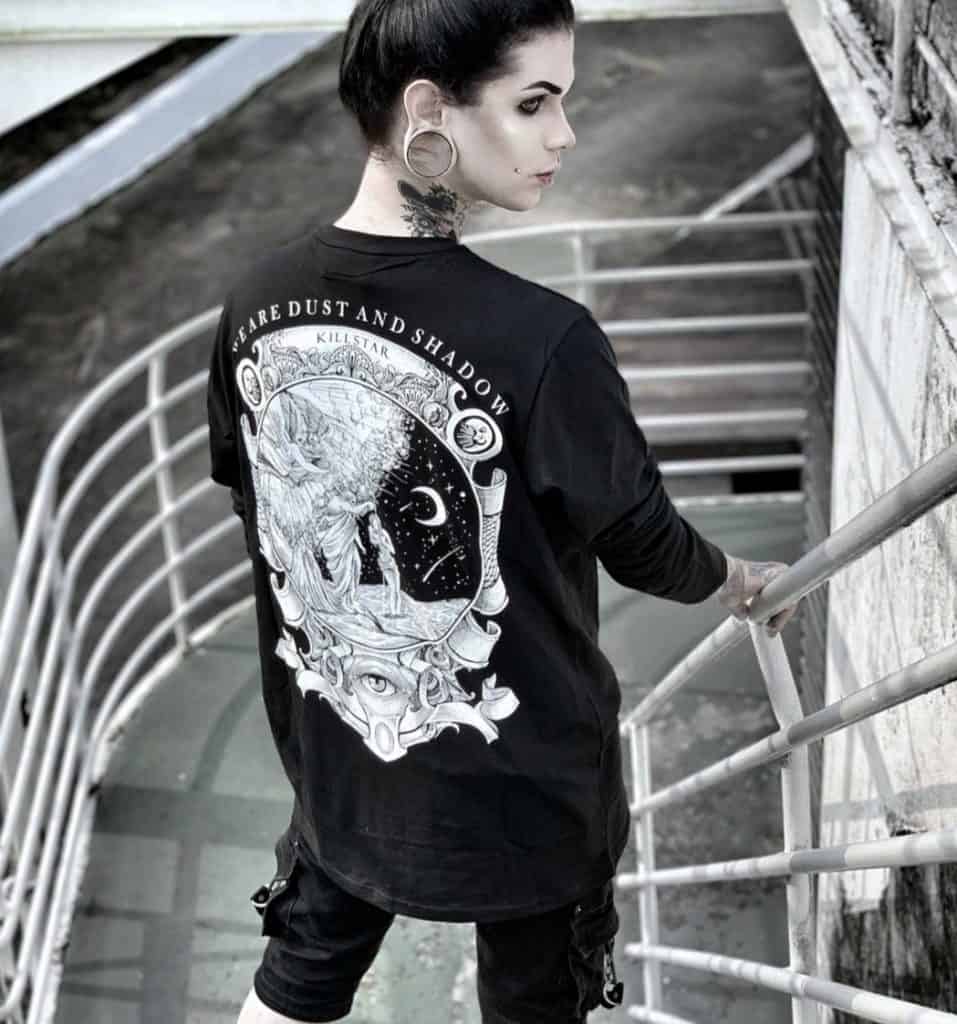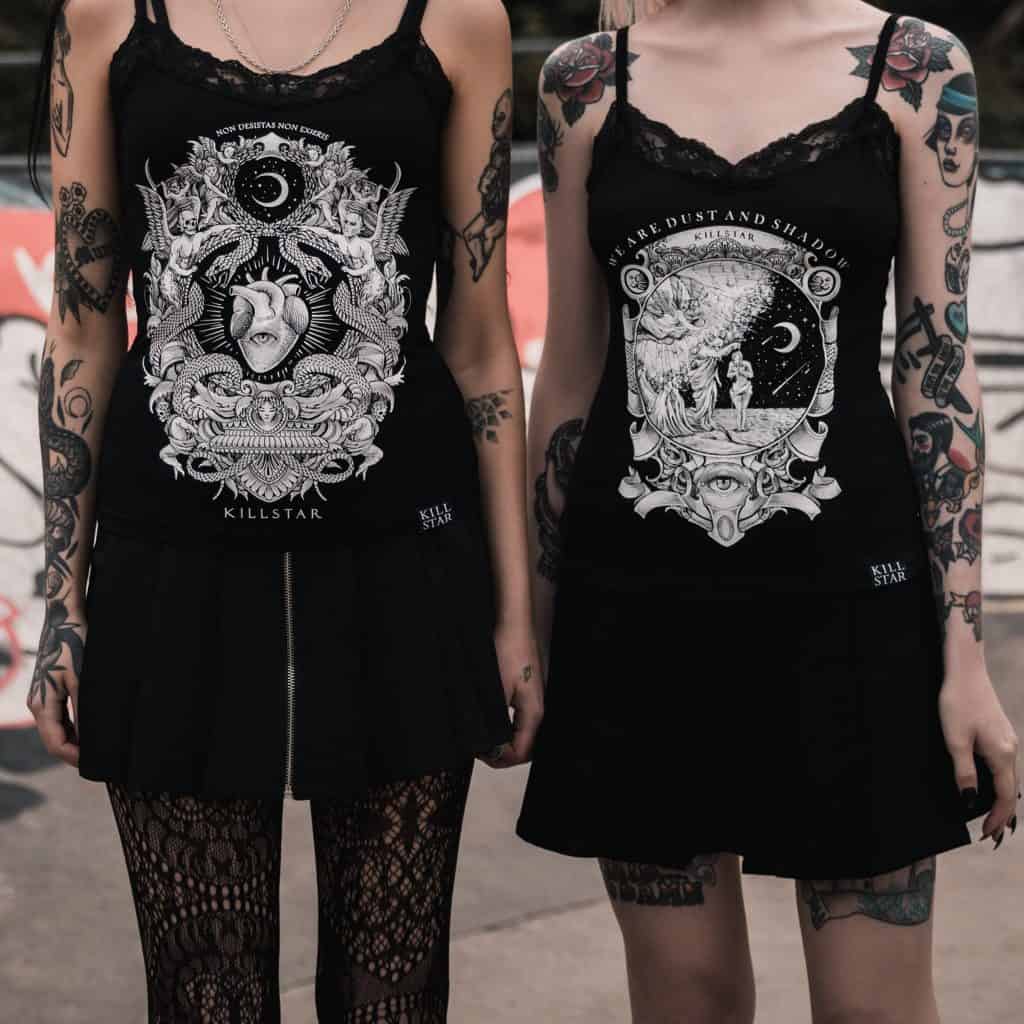 Killstar's lineup includes a lot of POD shirts and hooded sweatshirts, and mainly features all-over print designs. If you're wondering how to incorporate more all over print items in your catalog, take a look at the Killstar collection.
What Have We Learned?
Different Shopify merch stores adopt different formats to meet their needs. The type of Shopify merch store you're trying to develop will dictate the amount of print on demand products in your catalog. If you're trying to further monetize your Youtube channel or Instagram account, you could start by making a t-shirt or a hoodie with a front-facing design or catchphrase and set up your Shopify merch store today.
If you happen to be running a clothing line already, you can test out new seasonal designs to see what your audience likes. If you already run a store and have a product that's doing well, POD products such as accessories and fan giveaways are perfect complementary products.
There's a place for Print on demand in every store and it's so easy to set up that you can start selling products today. Whether you've got a store already or are looking to start a clothing line, start with Printify. Our catalog is full of all kinds of POD goodies such as and we are fully integrated with Shopify to make posting and selling your merch a breeze. Let's make your Shopify merch shop and help make your POD dreams a reality!
Are you a purist, pure-ish, substantial or a splasher? Leave us a comment below.
Already found what you were looking for?
Make it happen right now.
Share the article
Topics