Style Reloaded: Custom eSports Jerseys With Printify
Prepare your squad with top-tier eSports uniforms. Create custom eSports jerseys using the Printify product fulfillment system. Explore ready-made templates and apply gaming shirt designs manufactured exclusively for you.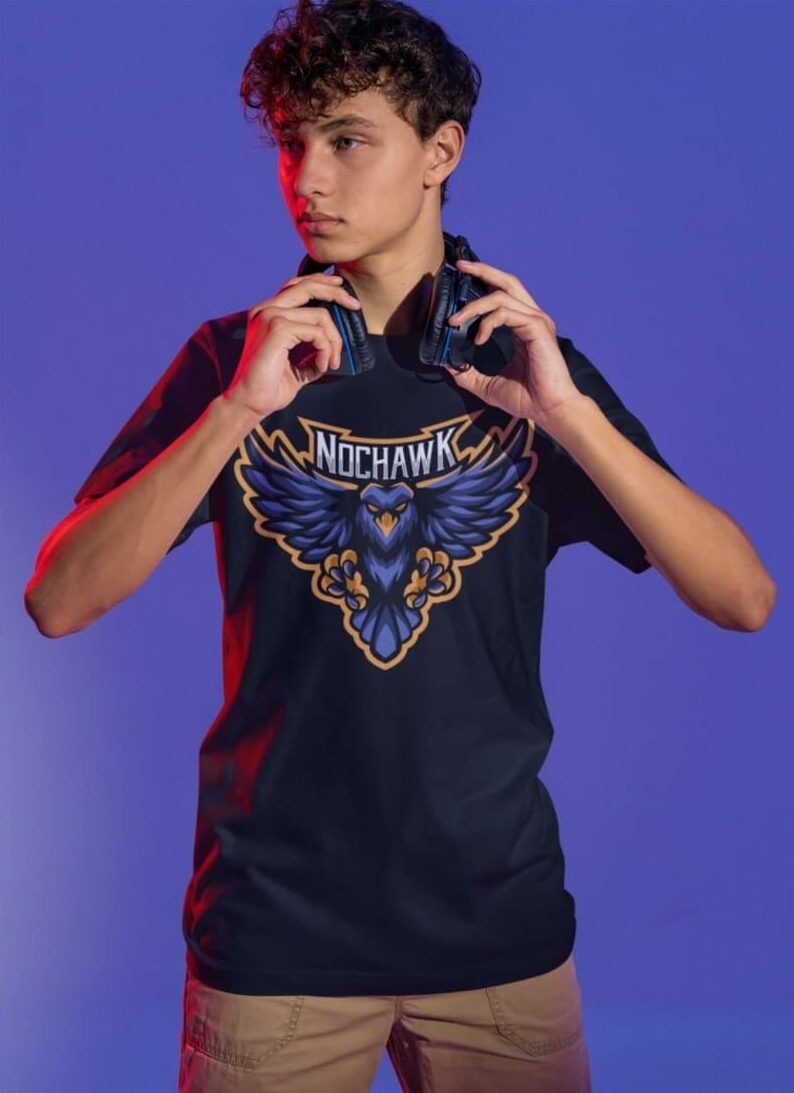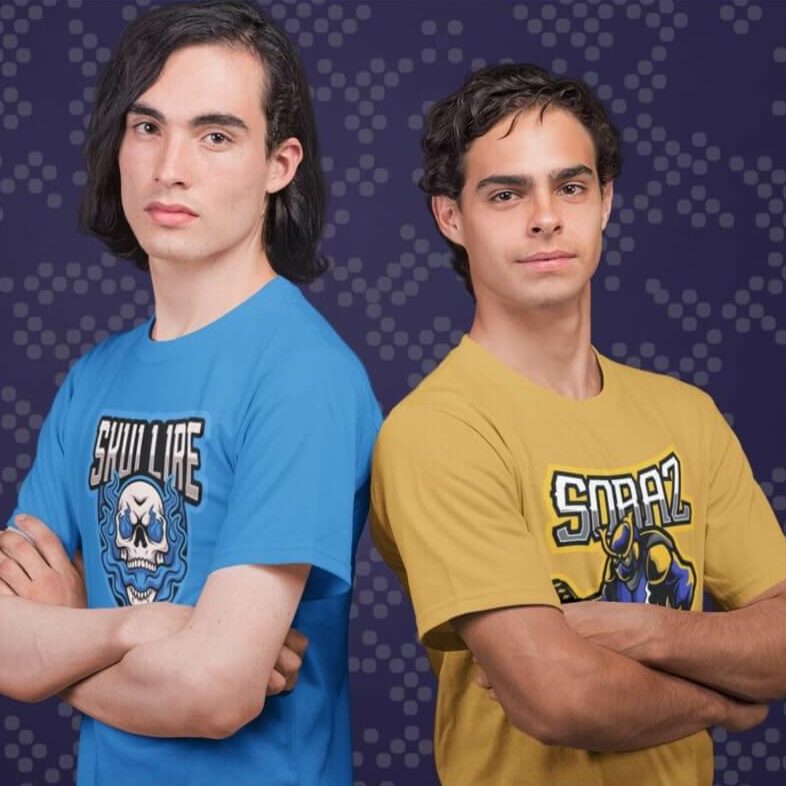 Create Custom eSports Jerseys With Printify
Get ready to play the print-on-demand game with a fresh approach to eCommerce fulfillment and design tools.
How to Create Custom eSports Jerseys in Just a Few Steps
eSports Jerseys have the flash, the prestige, and the ability to wow a crowd and set up a pro-player clan into a tournament-winning team.
Whether you're an eSports manager, agent, team lead, coach, or even a fan looking to become a patron, design your first gaming jersey in three quick steps.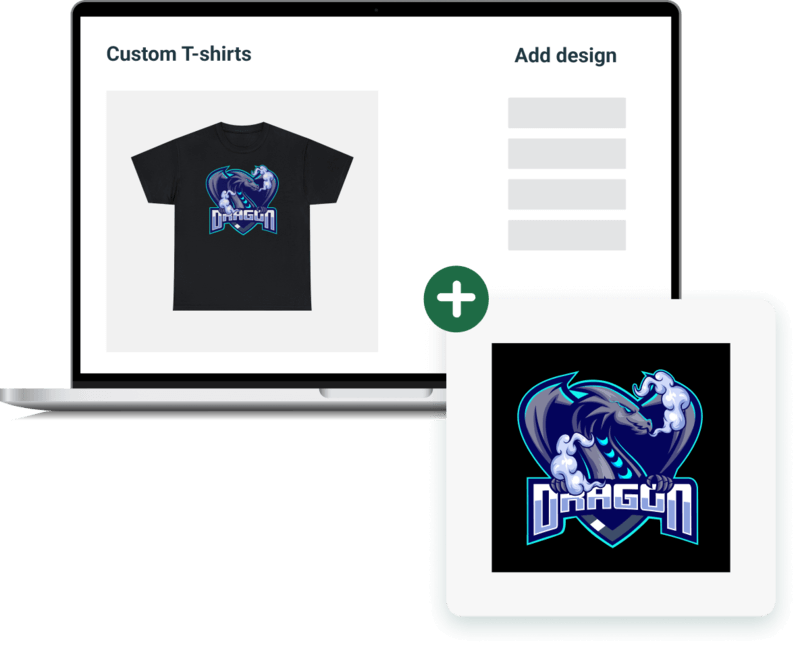 Create a Printify account for free to gain access to our automated fulfillment service, quality custom jerseys, and other useful eCommerce integrations and resources. Add your personal details and start designing eSports apparel right away.
Choose a Jersey to Customize
Printify's custom jerseys are in a league of their own, with multiple options for all sizes and print areas. Explore our Product Catalog to find quality fabric styles from established wholesale brands fulfilled by globally vetted Print Providers.
Design gamer merch with Printify's Mockup Generator software. Upload eSports team logos and designs straight onto your chosen product template. Scale and size your images and add text from a broad selection of fonts. Then, preview and save your mockup designs.
Design Custom eSports Jerseys With Printify
Printify offers a wide range of custom-print jerseys in various types and sizes. Ramp up the team spirit by selecting your favorite style and fit. Choose a solid base tone to match squad colors and pick a Print Provider that fulfills your eSports apparel locally with a speedy delivery estimate.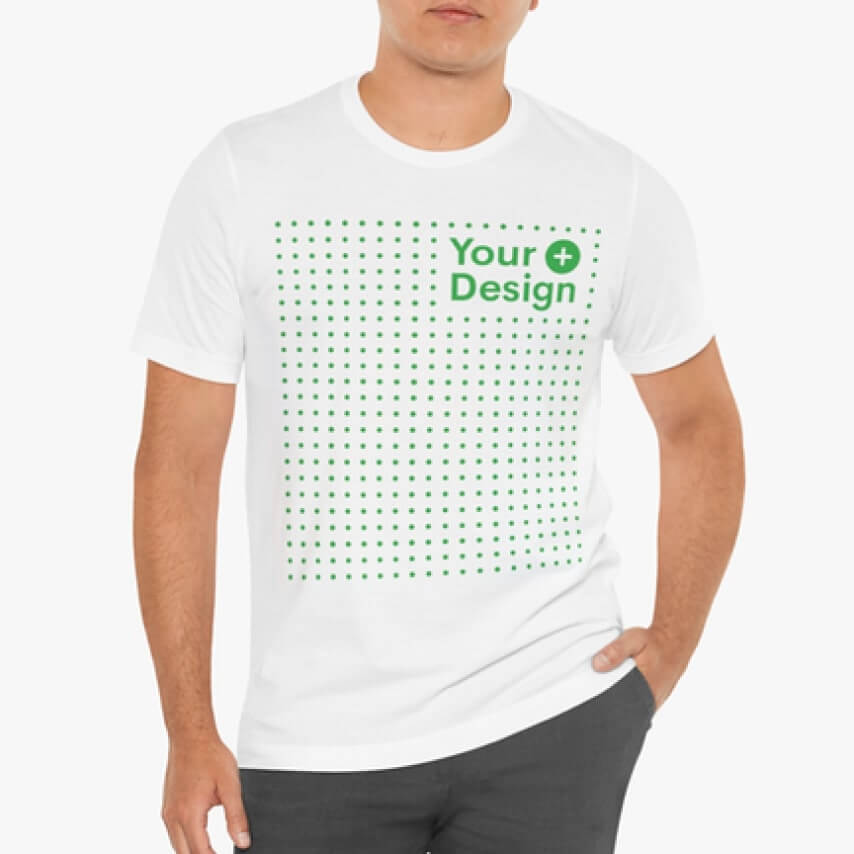 The Bella + Canvas brand collection is a master wholesale manufacturer and holds the Unisex Jersey Short Sleeve Tee as one of its long-time bestsellers. It's a classic choice for custom eSports jersey printing, with a wide selection of Print Providers in North America and Europe.
Sizes: Comes in eight sizes from XS to 4XL.
Colors: Available in almost 100 unique base colors.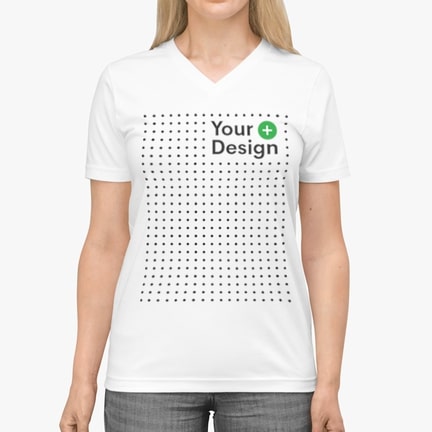 If you want to refine added style points, look no further than the Bella + Canvas Short Sleeve V-Neck Tee. It runs true-to-size with a polished v-neck taper and holds supreme reviews from our merchant-rated testimonials.
Sizes: Comes in seven sizes from XS to 3XL.
Colors: Available in over 20 unique base colors.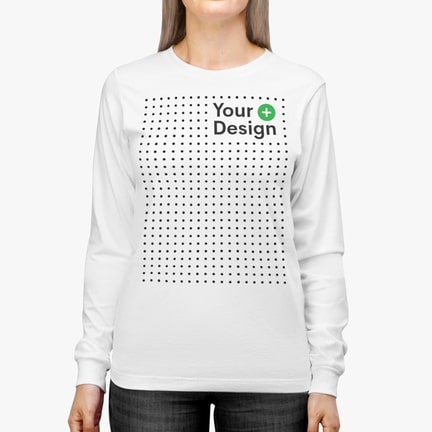 Custom gaming jerseys often need that extra bit of glide to soften the fast-paced friction of perception-defying plays. Check out the Bella + Canvas Unisex Jersey Long Sleeve Tee for a casually elegant yet light and practical tee – perfect for pro players and adoring fans.
Sizes: Comes in seven sizes from XS to 3XL.
Colors: Available in 17 unique base colors.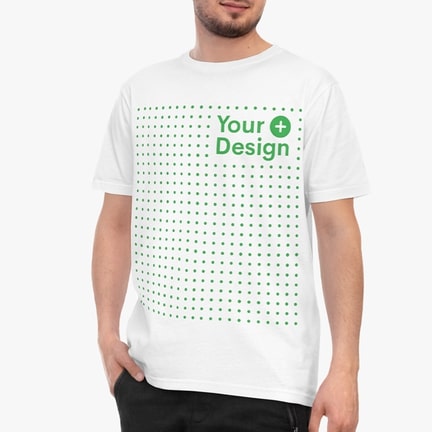 Explore a fresh and loose-fitting style from Continental Clothing, validated by Fair Wear, PETA, and GOTS textile certifications. The Unisex Classic Jersey T-Shirt has global fulfillment centers, a soft yet sturdy cotton fabric with sleeve design areas – perfect for eSports sponsors and a team logo.
Sizes: Comes in nine sizes from XS to 5XL.
Colors: Available in 14 base colors.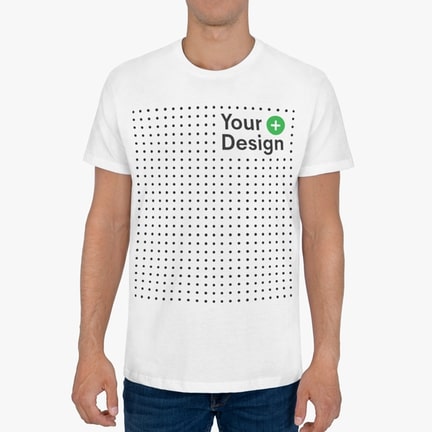 Last but not least, in our selection of eSport jerseys, coming in through our European market is the Single Jersey T-shirt. An extra light fabric to bring in a breeze while the games get hot, this is a solid option with durable stitching, an array of colors, and affordable production costs.
Sizes: Comes in eight sizes from XS to 4XL.
Colors: Available in 29 bright base colors.
Join Over 2 Million Merchants Who Trust Printify
Join the winning team. Printify has made millions of merchants succeed in design and business with quality print-on-demand apparel.
I don't have to invest the money I can't lose into my business. With Printify, I only pay the fulfillment fees, and the rest is all profit.
I really appreciate working with Printify on my brand. Afro Unicorn was only supposed to be my design on a white shirt. It is so much more. Printify allows me the time to run the business and not work in the business.
Printify helped me start a completely hands-off revenue stream. When you spot a niche that you want to enter quickly, you don't have to worry about buying stock or equipment.
Printify Premium has helped my profit margins tremendously, and spending $20 a month has probably saved me over $200 a month.
Using Printify saved our struggling business of 6 years and gave us more time with our family.
I like Printify products because they tie in with our organisation's message.
I love the Printify Mockup Generator. It keeps everything consistent and allows me to keep my brand looking sharp and professional.
Custom eSports Jersey Design Ideas
eSports wear is famous for its sharp patterns and team logo illustrations. Here are a few design ideas to set up your gamer uniform standard or break all previous conventions.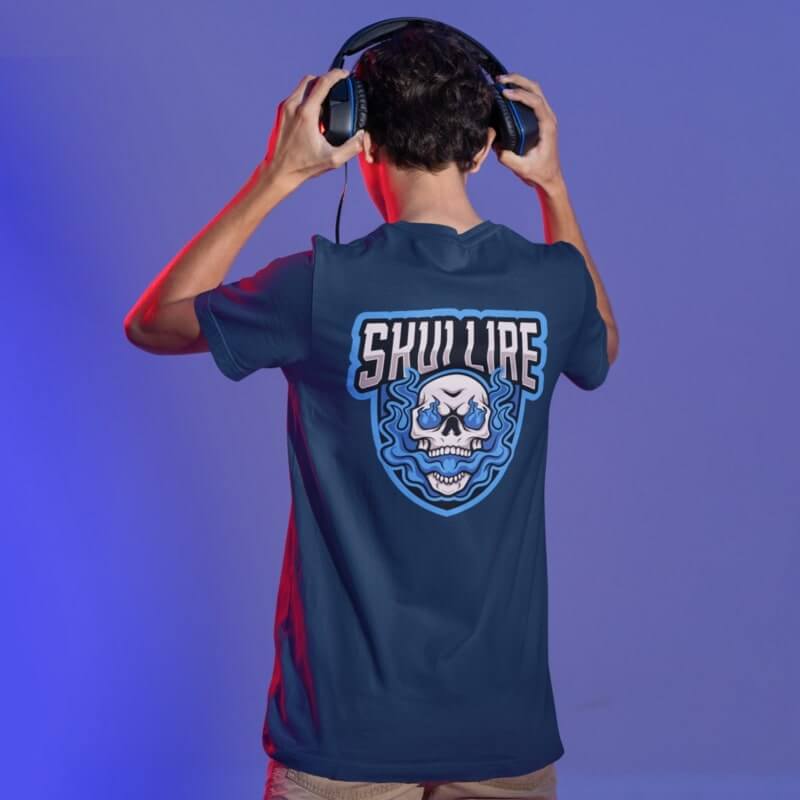 Go With Graphics and Illustrations
Illustrate your gaming shirts with matching game graphics and the player's favorite characters or roles. Be sure to check in with the particular game policies before using any copyrighted icons or visuals.
Your eSports jersey is nothing without a team logo and sponsored tournament event themes. Create a player brand and a collage of visuals for the community that made it all matter.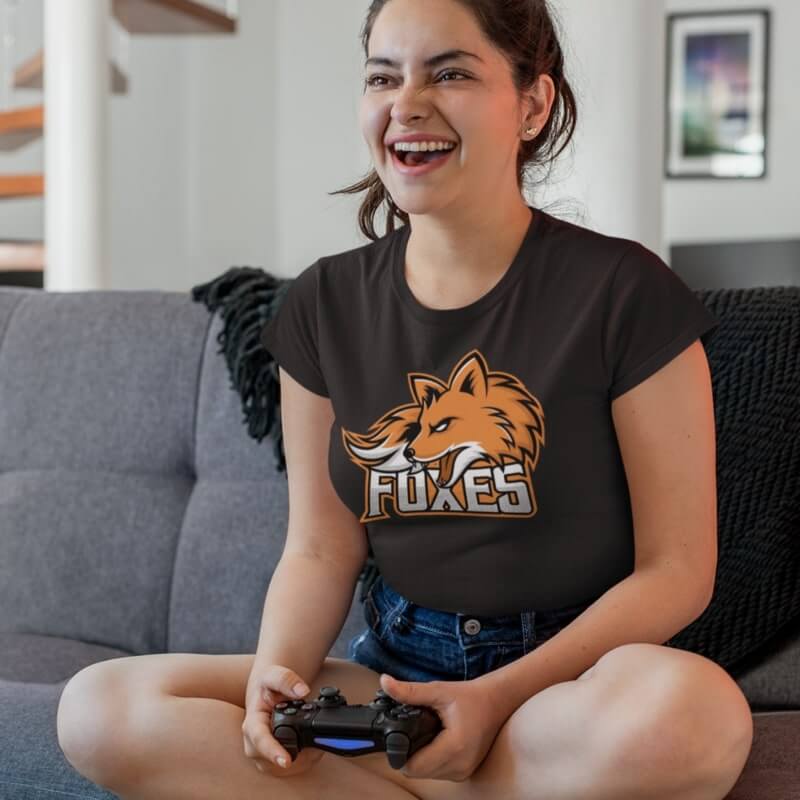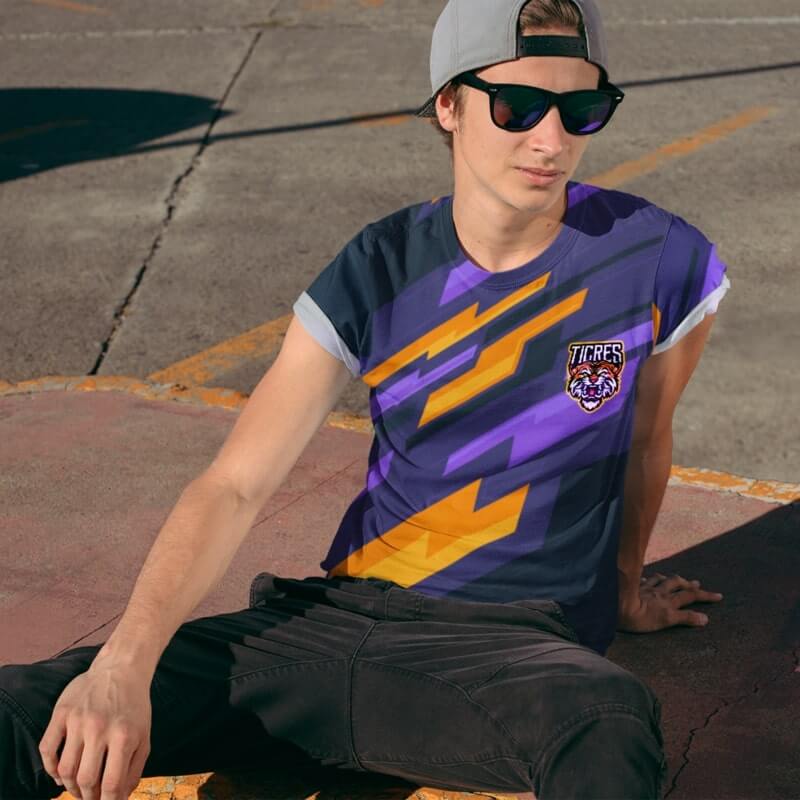 Sharp geometric designs, wavy flows, or action lines – make the most of the jersey print area with accents to realize the gamer and gaming franchise aesthetic.
Why Sell Custom eSports Jerseys?
eSports has shown the world what gaming has always been – a world-spanning industry of talented athletes honing their skills to perfection and proving the reality of human grit and creativity. 
in revenue, with a compound annual growth rate (CAGR) of 8.21% by 2027. 
At that time, the total eSports consumer base is estimated to reach a massive 720 million users.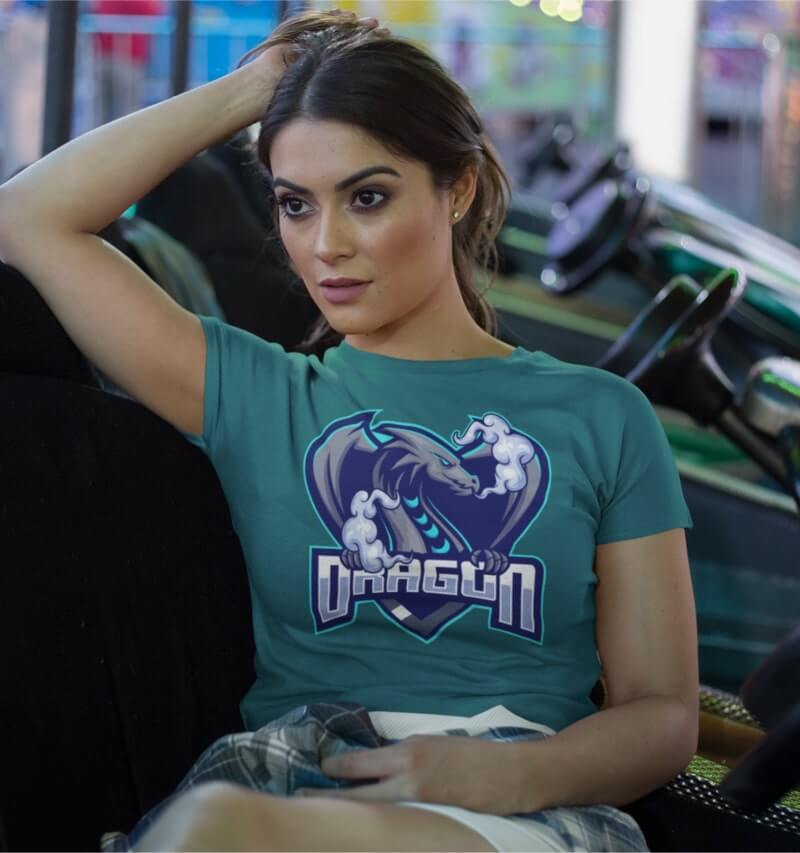 Check Out More Product Ideas
Continue exploring more merch options from our lists of bestselling Printify products. Keep on playing.