Why We Love the Hanes Hoodie P170 – A Review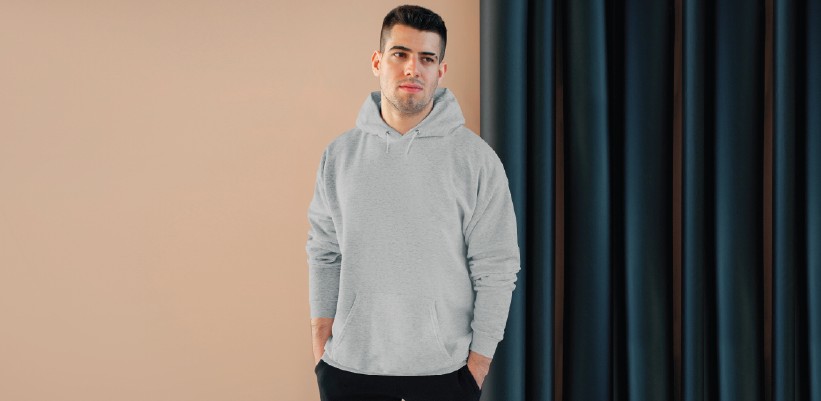 Hanes is an American heritage brand, well-known in the apparel industry. That is because they consistently deliver high-quality products with unique technology and have been producing affordable and good-quality apparel for decades. They continue to invent fabric that keeps up with fluctuating trends and respects society's concerns. Among their latest products is the Hanes EcoSmart P170 hoodie, a well-made, lightweight hoodie, packed full of cool features. The Hanes hoodie utilizes fabric technology that's both eco and perfect for the colder months.
The P170 Hanes hoodie incorporates one for Hanes' fabric innovations called EcoSmart. EcoSmart is a fabric technology where 5% of the fabric is made out of recycled plastic. This addresses the social concern to make everyday items as eco-friendly as possible. This means your eco-conscious customers can feel good about buying this hoodie as it keeps in the motto of reducing, reusing, and recycling in a way that helps the environment.
About the P170 Hanes Hoodie
The fabric used for the Hanes hoodie P170 is a 50% polyester and 50% cotton blend, to the weight of 7.8oz. The fabric makes it an industry standard for durability, comfort, and now, eco-friendly production. The Hanes hoodie pullover (zipperless) design makes the Hanes hoodie ideal for customization through screen printing or direct to garment printing.  It has increased pill-resistance even after numerous washings, ensuring that your crisp-printed edges will remain unfettered by loose threads and providing a finished product that is visibly distinct and long-lasting. 
The classic cotton used for the P170 Hanes hoodie allows for moderate airflow, natural moisture absorption, and long term softness of the hoodie. The polyester added makes sure it is colorfast, incredibly durable, and lends just enough elasticity to move and flex freely. Its color-matched drawstring pulls allow you to wear the hood loose or tight. As an added component, the polyester used in this Hanes hoodie comprises 5% recycled plastic, in line with being eco-friendly and reducing pollution in Hanes garment production.
The P170 Hanes Hoodie Features
Innovative yet classic – The P170 Hanes hoodie is in a classic fit, fashionable, has exceptional fleece, and eco-conscious technology. While this hoodie is made with up to 5% recycled polyester from plastic bottles, you won't be able to detect a difference on the printing surface.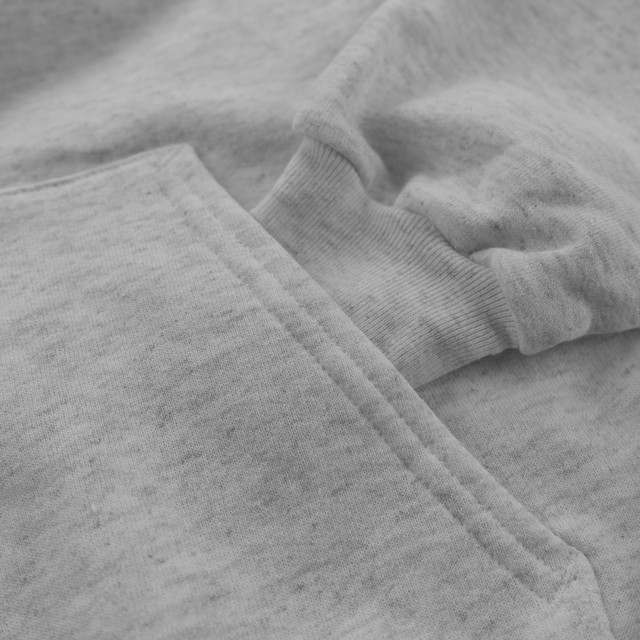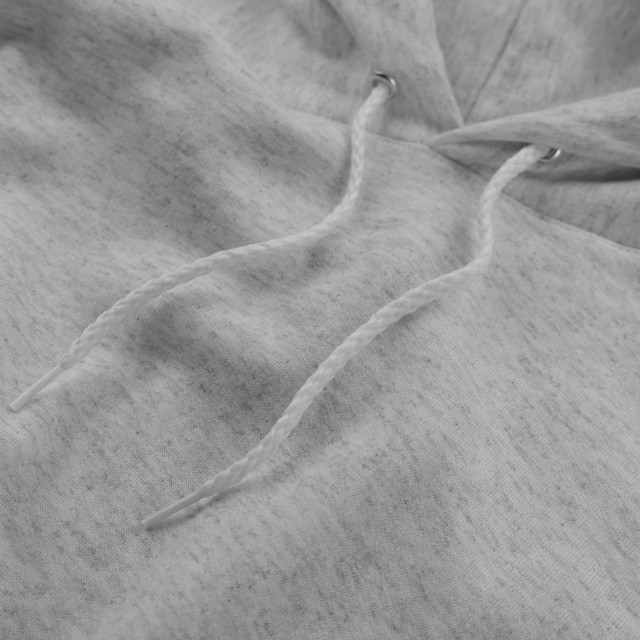 PrintPro XP Fleece – The Hanes hoodie is fabricated with Hanes patented PrintPro XP Fleece, a fleece technology that makes it soft, durable, and ready for optimal surface adhesion while printing. It is also resistant to "pilling" (that's the little unsightly tufts of fabric that can pop up after washing). 
Dyed-to-match – All components of the P170 Hanes hoodie are dyed-to-match, including the drawstrings, so nothing is competing against your applied designs.
Double Seam – Coverstitched armholes and waistband keep with the classic sweatshirt style, and the large front kangaroo pocket makes it convenient while remaining stylish. There's no neck discomfort as the Hanes hoodie has a tag-free neck label, and the flexible ribbing at the waistband and cuffs helps the hoodie keep its shape and allows it to move and flex with you.
Designed for wear – For high friction areas, like the armholes and neck, there is extra protection in the form of a double seam to keep everything connected. Pockets are included, and the ribbed waistband and cuffs give the Hanes hoodie more structure and better design. The Hanes EcoSmart Hoodie's drawcord allows you to tighten the hood and neck area to your liking.
Built for comfort – Despite the durability of the hoodie, it is still very comfortable to wear. It is made with 50% polyester and 50% cotton, so all the elements that make clothing feel extra soft are present. It is recommended that you wash the P170 Hanes hoodie on the cold cycle in a washing machine to avoid stretching and damaging the designs.
Variety – The P170 Hanes hoodie comes in many different colors and sizes, perfect for ultimate customization in your style. It comes in a variety of solid bright colors that continue on the whole hoodie in a plain design.
Overview:
7.8 oz., 50/50 cotton/polyester

Made with up to 5% recycled polyester from plastic bottles

Patented, low-pill, high-stitch density PrintPro XP fleece

Dyed-to-match drawcord

Double seam armholes and waistband

Front pouch pocket

Rib waistband and cuffs

Tag-free neck label
The P170 Hanes Hoodie Sizing
In general, most Hanes hoodies fit true to size, but some can vary a bit depending on what type of hoodie or sweatshirt you choose. The P3 Hanes Ecosmart Hoodie fits true to size. 
The Hanes Ecosmart P170 Hoodie is the most popular type of Hanes hoodie due to its comfortable fit and wide range of colors available. There is enough sleeve length even for those with longer arms. The chest and width run bigger than a t-shirt, which makes it a comfortable piece to layer. It is not too long or baggy and is made with a cotton/poly blend that helps reduce the total amount of shrinkage.
Who Would Like This Hanes Hoodie?
The P170 EcoSmart Hanes Hoodie is for just about anyone looking for a suitable quality, premium hoodie with eco-conscious elements. This hoodie is very versatile and can be worn for many different reasons. It's perfect for layering as well as comfortable for long hours of wear.
This one is an excellent pick for customers who prefer a more lightweight yet warm and comfortable hoodie. Probably the most significant aspect of addressing social issues is that the fabric is made from recycled material. This makes it an excellent choice for the customer that is careful to preserve the environment.
About Hanes EcoSmart – The Innovation That Recycles Cotton and Upcycled Plastic Bottles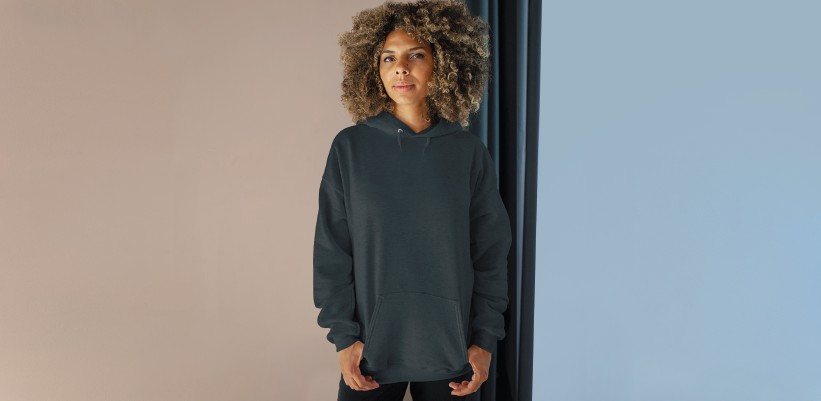 Over a decade ago, Hanes started turning excess cotton into new socks and plastic bottles into fleece jackets. The company then released products made with these fibers named EcoSmart.
Today, a huge range of Hanes Hoodies, sweatshirts and sweatpants contains the company's EcoSmart polyester fabric, made from recycled plastic bottles. Each item includes 5 percent EcoSmart polyester. The Hanes' EcoSmart men's black athletic socks contain at least 55 percent recycled cotton, which is excess cotton from Hanes' manufacturing process that gets sanitized and recycled. As of last year, Hanes has kept over 62 million plastic bottles out of landfills.
Besides changing its product materials and experimenting with other recyclable materials such as hemp, Hanes made changes to its packaging. In the past 13 years, Hanes has eliminated 200 tons of plastic film from its packaging and expects other changes to cut out over 160 tons of film a year. Hanes also shrunk its product bags by changing the way shirts and socks were folded and started using a lighter film for much of its packaging. Furthermore, all of the corrugated cardboard in Hanes' packaging contains up to 40 percent recycled material, and all virgin paper comes from Forest Stewardship Council certified sources.
Nearly all of the cotton used in Hanes' manufacturing facilities worldwide is sourced from the United States and grown in low- to no-irrigation areas. Reducing the amount of water used in our manufacturing facilities offsets some of the water used to grow cotton.
If you're looking for a great lightweight fleece hoodie that's also eco-friendly, this Hanes hoodie is for you. It has a great variety of colors for you to choose from, and it is very affordable compared to other hoodies of the same quality, style, and fabric material.
As far as hoodies go, this one is definitely one that is built to last. The fabric on the P170 Hanes hoodie is very durable and is made from a pill-resistant material with a high-stitch density, making it perfect for any activity level, including workouts and high-intensity exercises.
The P170 Hanes Hoodie has the basic functionality of any hoodie, so it checks all the boxes your customers look for. Such as having great front pockets, high-quality print, and dyed drawstring to pull tight for personalization. It is a simple but efficiently designed classic hoodie that's both comfortable and stylish. An excellent pick for your customers
Add the Hanes Hoodie P170 to Your Store
Printify makes it easy to customize the Hanes P170 hooded sweatshirts through print on demand. We also connect you to our network of great print providers and online store platforms such as Etsy, Shopify, eBay, WooCommerce, and more.
Print on demand allows you to create a diverse range of products like custom t-shirts, custom hoodies, blankets, pillowcases, custom mugs, and more. Products are printed after each sale and sent directly to customers. You don't have an inventory, and you keep all the profit. Take advantage of Printify's high-quality, low-cost, and fast printing services today.
Design Hanes Hoodies for Your Store!
Share the article
Topics