The Best Free and Paid Affiliate Marketing Tools in 2023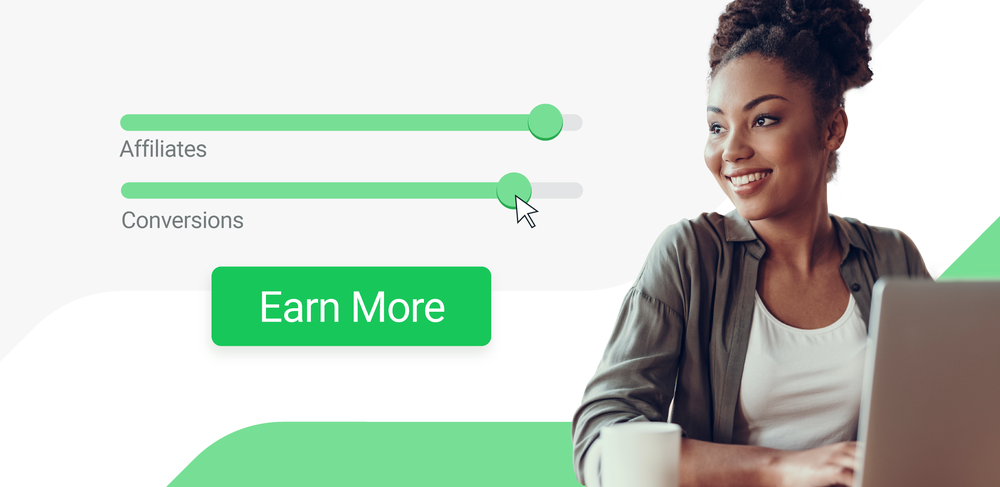 Today, we will be talking about the best free and paid affiliate marketing tools that will help you stand out from the competition. But first things first – let us quickly remind you what affiliate marketing is and why you should monetize a blog you run.
What Is Affiliate Marketing?
Affiliate marketing is a high-reward business model popular among bloggers and social media influencers. It's an excellent way to monetize a blog. Affiliate marketing is passive and automated and does not require any upfront work (other than running your blog). 
How does it work? When influencers or bloggers promote products or services on their platform, and someone purchases said product or service via the affiliate link provided in the video description or blog post, the blogger receives a commission for referring that sale.
By utilizing the affiliate marketing method on your YouTube channel or blog, you can transform your website into a profitable business. It requires minimal interference to what you've been doing so far while concurrently offering increased value to your readers. For example, if you have a blog, you can add Printify assets, aka display banners, and earn from every new user you give to Printify. 
So if you want to work from anywhere and set your own schedule, learn about the best tools that affiliate marketers use to build your own empires.
Design and Content Tools, Landing Page Builders
At this point, you most likely already know the basics of affiliate marketing and how to monetize a blog. So now, let us take a closer look at free and paid tools that will help you with your affiliate campaigns. We're going to be covering all the bases:
Landing page builders

Domain registration

Analytics

SEO tools & keyword research

Design

Content writing
All the tools here are listed in random order, and I haven't applied a rating system here. It's simply a list of useful tools that will help you to earn some extra money.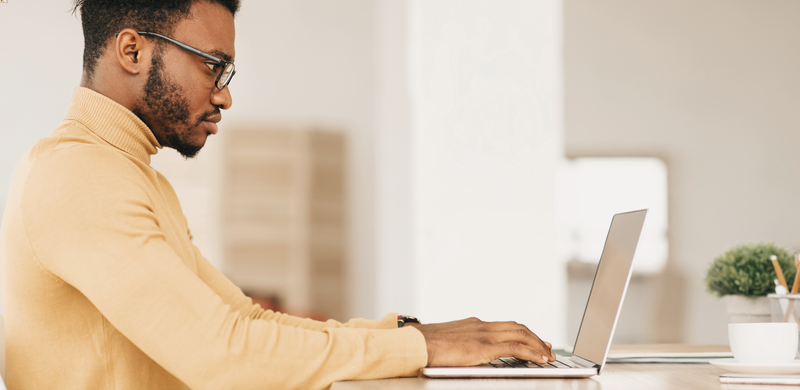 Having a landing page and utilizing it for affiliate marketing makes things so much easier. Creating a specific landing page can effectively tailor the customers' experience, providing eager users the exact info they need to check.
But What Is a Landing Page?
A landing page or lander is like the bonding material of affiliate marketing. It's a standalone web page designed specifically for an online marketing campaign – a page where the visitor "lands" after following a link in an email, YouTube, Facebook, etc., hence the name. 
A lander is a bridge between traffic sources and offers that allow affiliates to utilize their creativity as a tool to increase conversions. Unlike a web page, which typically has many goals and encourages exploration, a landing page is designed with a sole focus or purpose, known as a call to action (CTA)  – affiliate landing pages exist to inspire action, for your goal is to get your visitors to click, enter their email, purchase, or otherwise act in some way. 
A well-designed landing page can give you, the affiliate marketer, an advantage over other affiliates running similar campaigns (or even the same campaigns) in the same niche. You may be working with the same traffic source, but your landing page can completely change the game and make it your own. Here are some of the most easy-to-use and popular lander builders.
If you have never heard of Wix, you might have never had access to the internet. Wix is an online lender builder that allows you to build different pages for individuals, bloggers, entrepreneurs, small businesses, and medium-sized businesses. In addition, Wix websites or landing pages are easy to customize.
Wix is free to sign up. The basic account lets you create a site or landing page for your affiliate marketing. The Wix landing page builder has everything you need to create a completely personalized, high-quality free website.
WordPress.com is one of the most popular all-in-one solutions for those who want to avoid dealing with the backend. In fact, most of the websites we are interacting with daily are WordPress-based. By itself, it is not much different from Wix. However, there is a cornucopia of plugins and external resources for WP-based websites and landing pages, and they are the real reason why WordPress is on every list of "the best lander builders out there." Let's mention some of the plugins.
If you want to come up with high-converting WordPress landers on your website, I suggest considering the drag & drop Unbounce lander builder that lets you create any page that you can imagine without needing to pay developers. It comes packed with conversion-optimizing tools like A/B testing, keyword insertion, and popups. And it only takes mere minutes to set it up. Unbounce comes with a 14-day free trial, and if you love it after that, it offers four different pricing plans, depending on your budget and needs.
Elementor is one of the most well-known freemium WordPress plugins that lets you create stunning landing pages. If you are a beginner without any previous coding knowledge and looking to create an attractive and highly convertible landing page, then Elementor is an excellent option. 
Elementor landing page builder lets you create high-converting landing pages for WordPress using beautiful, responsive templates in their drag & drop live editor. Choose from a variety of high-converting, fully responsive landing page templates. They offer five pricing plans, starting at $49/year with a 30-day money-back guarantee.
Domain Registration for Affiliate Marketing
There are plenty of hosting services out there, and what sets them apart is not only price but also many other factors. For example, you have to consider the number of servers and their locations, machine specifications (storage, RAM, CPU, etc.), bandwidth limits, and so on. 
Digging through all of the available choices can be exhausting, but why would you do that if it's my job! So here are the three easy-to-use and wallet-friendly (-ish) hosting services that will help you monetize a blog.
There is nothing more you need to host an affiliate blog outside Bluehost. It gives you a free domain, free SSL, and a complimentary CDN network for just $6/mo with an annual plan for shared hosting. For two more dollars a month, you will also get unlimited websites and SSD storage.
Hostinger is the most wallet-friendly hosting service of them all. You can get the most basic shared hosting service for as low as $3/mo with a 1-year commitment. For $6/mo, you can get better specs and more monthly visit quota. Hostinger is the way to go if you are on a budget. 
GoDaddy is one of the most prominent domain name hosts. Their performance is excellent and offers tons of web storage. However, it lacks some important features like backups, SSL certificates, and staging areas. With that in mind, GoDaddy won't be the cheapest deal out there and become even more expensive when you purchase some basic add-ons like backups and SSL certificates.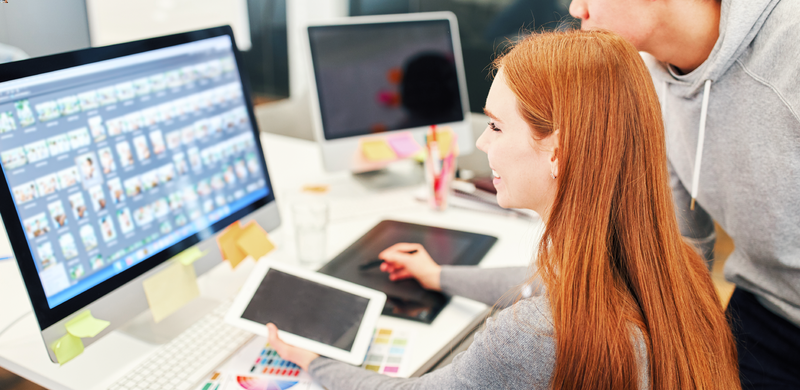 The ultimate goal of any affiliate marketer is to create conversions since that is what brings you affiliate revenue. So how to make sure you get the most out of your content as an affiliate? Data is the answer. And for that, you need tools to collect and analyze it.
Google Analytics is one of the most powerful tools available, and it's free. It's effortless to deploy as long as you have backend access to a website.
Voluum is a cloud-based ad tracker for affiliate marketers. It makes tracking, optimizing, and automating ad campaigns easy. Voluum has been a favorite tracking software for many. Thanks to various valuable options, affiliate marketers have been able to run and manage numerous profitable campaigns. It offers everything you need to run successful CPC, CPV, Native, and Push campaigns. However, it is one of the priciest trackers on the market. 
SEO Tools & Keyword Research
Two excellent apps that you should add to your arsenal upon being a Printify affiliate are Hemingway & Grammarly. You can use them to write outstanding content that is syntactically correct and also ranks well. For example, the best-ranking content on Google has a low-grade reading level, and is grammatically correct with no spelling errors.
Hemingway and Grammarly make it easy to correct mistakes quickly and polish your articles to perfection.
SEMrush has industry-leading features backed by an extensive index of keywords, ad copy, and backlinks, and because of that, SEMrush has become one of the most trusted and popular affiliate marketing tools out there. You can try it out for free, and if you feel like it's *the* tool for you, you can choose between three pricing plans based on the scale of your business.
Ahrefs is a leading SEO software suite with a robust list of features, including backlink analysis, keyword research, and technical SEO audits. Pair that with world-class data and an excellent UI, and it's no wonder that Ahrefs has established itself as a leader in the SEO software space. In regards to price, they say they offer "subscription packages for any budget." You can take advantage of the free 7-day trial, after which you can choose from two different plans.
Google Keyword Planner is a free online tool that enables you to research the monthly search volume of keywords and their historical data. While GKP can be used to discover keywords for paid campaigns, it's also excellent for organic search. It is completely free to use and has been around for almost two decades.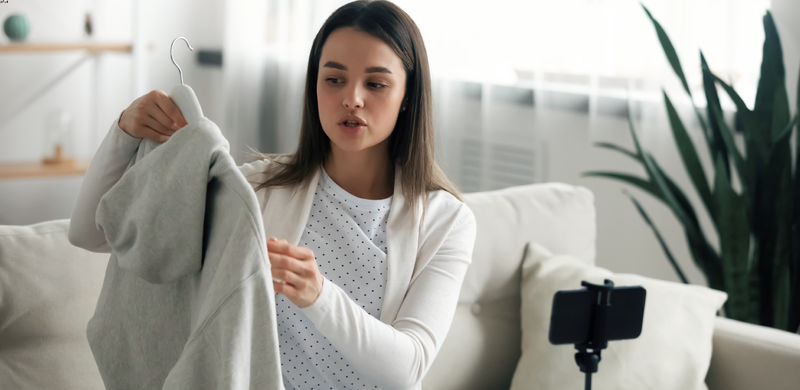 When it comes to marketing your landing pages, getting a high ranking with search engines can translate to higher affiliate earnings. That's why so many SEO tools have been invented. These tools allow users to find the best keywords to use in their content, create quality backlinks, and more—all to boost their search engine ranks. As an affiliate marketer, you can connect website owners with the tools that can help them most and make a decent income at the same time.
Grammarly is a writing app for both desktop and mobile that helps you look for several types of errors:
Grammar and punctuation

Spell Check

Plagiarism

Writing Style
The free version of Grammarly contains most of the features of its premium version, apart from an advanced grammar checker, some vocabulary enhancement suggestions, and a plagiarism detector. To be honest, the free version is ideal for bloggers, especially if you have a minimal budget. 
Of course, if writing is your bread and butter, Grammarly Premium is totally worth it. It shows you detailed information about each of your grammar mistakes and provides additional writing insights and an ability to set writing goals. It also finds and fixes more errors than the free version, plus it is available for British English, American English, Australian English, and Canadian English.
The Hemingway app is a wonderful tool designed to help you polish your writing. It focuses on identifying common errors that bring down the quality of your writing: confusing sentence construction, excessive passive voice, etc. In addition, its emphasis on tight writing makes it a reliable tool for writing web content. 
You can use a free version of the app right on the website. Or, if you prefer working offline, you can buy a standalone version for a one-time purchasing fee of $19.99.
Best Design Apps for Affiliate Marketing
Now that we've covered the content part, another crucial part of a thriving creative is the graphics. So put some extra effort into designing your ads or your website to add the cherry on the top of your affiliate marketing endeavors because people are visual creatures – sometimes (or dare I say it – most of the time), it's the right image that helps you make a sale. 
There are a ton of design tools out there that can help you get the job done. Today, we will be looking at the two most popular and most easy-to-use from both desktop and mobile devices.
Canva is an excellent online graphic design tool. You can use it for everything from making basic photo edits to designing social media images to flyers and documents right from your phone. It has a plethora of features, and it only costs $12.95/mo. There is also a very generous free plan and exceptional customer support.
TinyPNG is a very effective image compression solution that compresses the images and GIFs in no time without affecting the quality of the picture. The app uses intelligent compression techniques to reduce the file size of the PNG files – the web does not love huge images. Shrink images for your apps and sites to use less bandwidth and load faster.
Why Become a Printify Affiliate?
First and foremost – there is no cap! Refer as much as you want as there is no ceiling on how much you can earn. Upon becoming a Printify affiliate, you earn a solid 5% on every order your customers make and keep on earning for 12 straight months from each customer you refer.
Printify has a track record of providing features our customers love: Signing up is free and always will be. We work with 90+ print providers all around the world with guarantees of fast, cost-effective international shipping. And no order minimum, which means you can sort through our vast catalog of 300+ blank customizable items and order a single baseball cap with your logo or a cool t-shirt with your favorite meme printed on it. Plus, we always go the extra mile – and our customer service is one of the best out there and works tirelessly 24/7 to satisfy our clients' needs.
If you're looking for ways to monetize a blog, I'd say affiliate marketing is the best way to do so, and there are so many useful tools that can help you with that. 
If you haven't started your Printify affiliate journey yet, log in to your existing Printify profile to get your affiliate link to include in your blog, YouTube channel, etc. But if you're still uncertain or you have any questions at all regarding our affiliate program, don't hesitate to reach out to the Printify affiliate manager by dropping a line or two to [email protected].
Join The Affiliate Program!
Share the article
Topics