5 Best Ways to Promote Affiliate Links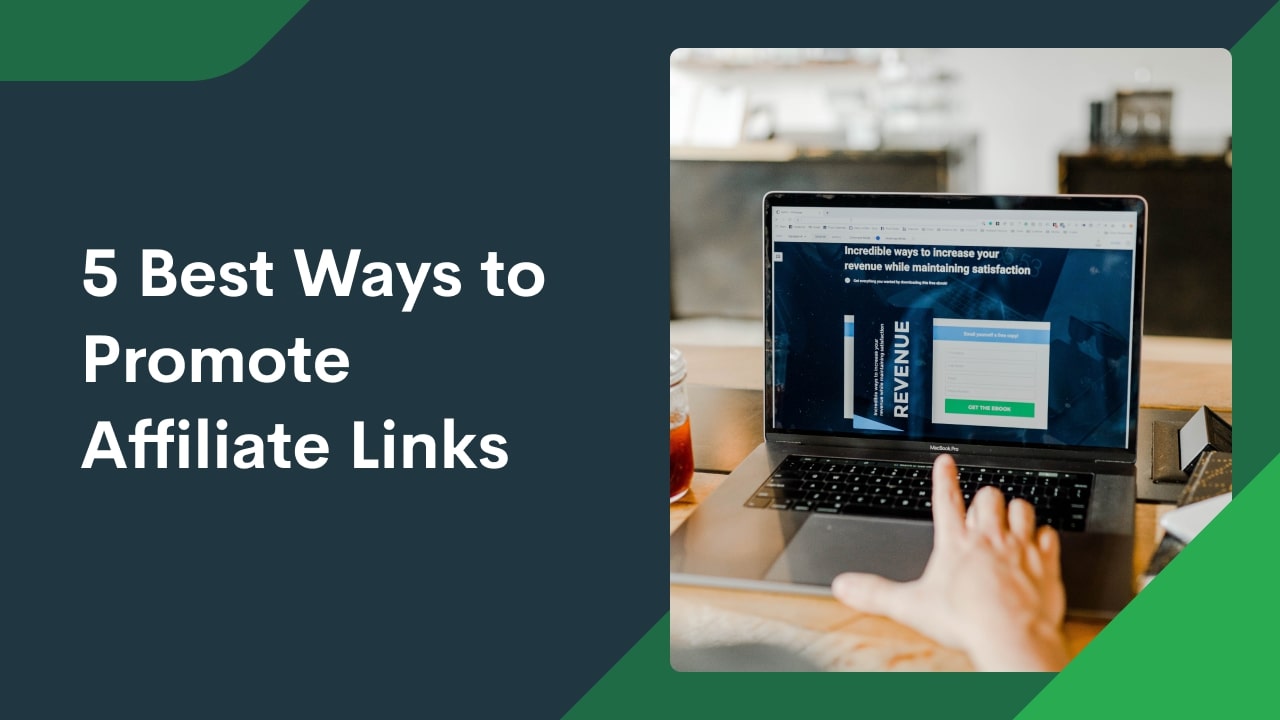 Being an affiliate sounds important and may even feel important, but is it important?
Well, it can be.
The truth is that anyone can become an affiliate, make money, and find new customers by sharing affiliate links on their website or social media profiles. The chances of it bringing you substantial revenue depend on your own marketing efforts, and it's definitely a market to tap into, as it accounts for 16% of all online orders.
In this blog post, we'll discuss the five most effective ways to promote your Printify affiliate links to increase your earnings.
What is an Affiliate Link?
An affiliate link is a unique URL that includes your affiliate ID. When an internet user clicks on your affiliate link and makes a purchase, you earn a commission. 
It's a simple yet effective way to earn passive income by promoting products or services that align with your own business, whether you're a food blogger with or without an online store or one of many social media influencers.
Become a Printify Affiliate
Joining a great affiliate program is your first step to becoming a successful affiliate. 
Printify Affiliate offers a 5% commission for each sale your referrals generate in the first 12 months.
As our affiliate partner, you gain access to your affiliate dashboard. You'll see useful stats like your daily clicks and conversions, along with info on your commissions.
It's important to keep track of the performance of your affiliate links regularly, making adjustments in line with your marketing strategy.
On the affiliate platform, you'll also be able to generate reports and add a PayPal account where your affiliate income can be sent.
You can access promotional banners for your site or social media. Navigate to the "Resources" section in your affiliate dashboard to download them.
Use Affiliate Links in Your Marketing Strategy
Affiliate marketing is an excellent way to earn money without even owning an online business or providing a service. Though having an audience is an integral part of any successful digital marketing campaign.
For your efforts to really pay off, promoting affiliate links requires a strategic approach focused on your audience – finding them and providing them value.
Consider whether you want to address your current customer base or jump into the deep end by approaching new readers. You could also consider looking for potential followers in a completely different but profitable niche.
Your audience will be the primary source of revenue from purchases made through your affiliate links.
If you're a social media influencer, YouTuber, or podcaster, incorporate affiliate links into your marketing strategy to increase your earnings. In the Printify Affiliate program, you can even place some sample orders that you can later use in your product reviews.
Remember to ensure that your affiliate links blend in seamlessly with your content and offer value to your target audience.
How to Promote Affiliate Links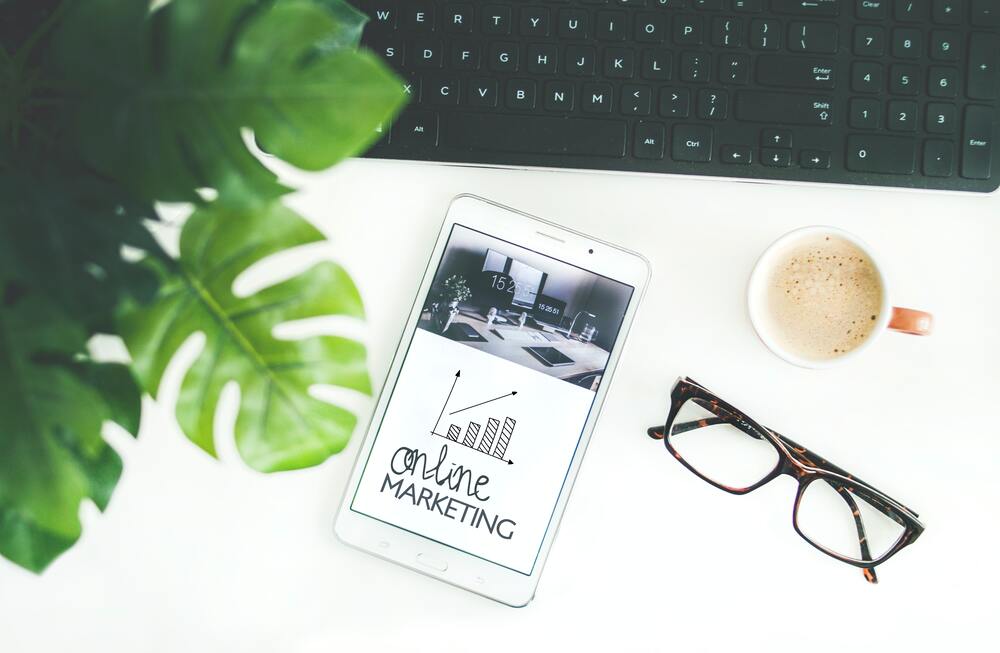 Run marketing campaigns and share your unique URL in blog posts on your own website, videos, podcasts, social media posts, newsletters, etc. 
Now, where to promote your affiliate links is one thing, but how to promote them is a completely different matter we'll need to cover in more detail.
From marketing emails to video tutorials, there are many ways in which you can approach passing your unique links over to other people. Here are some suggestions.
Add Your Affiliate Link to Videos
Add a link to any of your casual everyday videos, product reviews, or even online courses. Follow these steps to be safe:
Generate great video content.

Make sure that you're endorsing products specifically catered to your followers.

Confirm that the products you're endorsing can actually be purchased through

Printify

.
By endorsing products you have genuine confidence in, you'll be offering valuable recommendations that can actually improve the lives of your followers. That will, in turn, make you come across as reliable.
Affiliate links also offer the potential to expand your reach beyond your usual audience. Anyone who clicks on your link and completes a purchase will earn you a commission.
Communicating with your followers is a great way to both strike up a bond and share marketing material, such as your Printify affiliate offers.
Include the unique link as part of a newsletter, sharing your own experience with the products and services you're promoting through your link. This will help build trust with your audience and increase the likelihood of them clicking on the link to make a purchase.
Always follow the best practices in email marketing – avoid spammy language, use a clear and concise subject line to increase open rates, and personalize the text with a custom name.
Optimize your emails for mobile viewing. Around 60% of web traffic in the last quarter of 2022 came from mobile devices.
Think About Printify Affiliate Links on Social Media Platforms
Don't just think – act. You're an affiliate marketer now. Consider sharing your link on Facebook, Twitter, Instagram, TikTok, and other social media platforms to reach a wide audience.
Create posts, videos, and Reels that showcase using the products you promote, and remember to include your affiliate links. Be honest about your participation in an affiliate program and disclose that you may earn a commission when your followers purchase through your link.
Do your best to ensure that your posts offer value to your followers and blend in seamlessly with the rest of your content.
Affiliate Banners on Your Website
By placing banners on your site with strategy, you can make it easy for site visitors to learn about the products and services you promote, encouraging a click on your link.
Make sure that your banners blend in seamlessly with your website's design yet are still noticeable enough to engage with. You don't want your banners to appear spammy or ruin the overall user experience of your website.
Remember to choose products that align with your website's content and are potentially interesting to your niche audience.
Include Rewards in Your Emails
Email marketing tools are great and all, but nothing beats a worked-out strategy. Or discounts.
Adding some kind of reward in your emails can be an excellent way to encourage your subscribers to click on your affiliate link and make a purchase.
To make the most of this marketing strategy, it's important to segment your email list based on the interests and purchase habits of your subscribers. This way, you can adjust your email campaign to meet the needs and preferences of a specific audience.
Following the best affiliate marketing practices, ensure your offers are relevant and valuable. Review the products you're promoting and select items that will resonate the most with your audience.
Track your email campaign performance, including open rates and click-through rates, to refine your strategy and improve your results.
Join the Printify Affiliate program regardless of whether you're an eCommerce business or an individual – it's one of the best affiliate programs available!
By adding your affiliate link to videos, sending authentic welcoming emails, promoting your link on social media, using the right affiliate banners on your website, and including offers or deals in your emails, you can effectively promote your affiliate link and increase your chances of generating revenue.
Log into your account and sign up for the Printify Affiliate program if you haven't already. If you become a Printify affiliate, you'll be able to earn a 5% commission for the sales generated from your referrals for a total of 12 months.
Share the article
Topics