Printify Just Raised a $1 Million Investment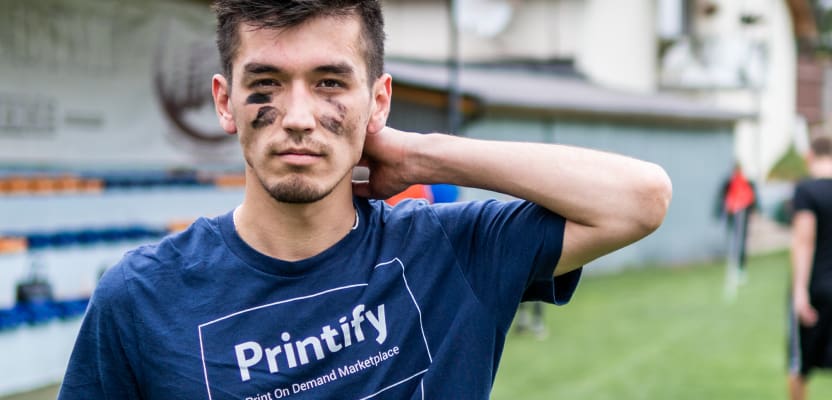 2017 was a pivotal year for us! Since launching our new Print-On-Demand platform in January, more than 50,000 merchants have signed up for Printify. This was beyond our wildest expectations and we are very grateful to our merchants for trusting us with their business.
We Have a Simple Mission:
"Help merchants make more money with less effort"
Over the last year our merchants have made millions of dollars in profits. We are inspired by the success of our merchants. We are committed to delivering an even better platform that delights our merchants and helps them become even more successful.
We are excited to announce a recent investment round that was led by Gokul Rajaram, a key person behind the success of Google Adsense and Facebook Ads. Mr. Rajaram's vision during his previous tenure in Google and Facebook was to democratise the digital advertising industry by making it accessible to small businesses with small advertising budgets. Gokul's vision perfectly aligns with our own goal at Printify – to develop a platform that allows small and midsized merchants to sell products from Print-On-Demand providers all around the world.

For Merchants, There Is No Inventory Investment and No Risk
Products are printed one at a time after they are sold and drop-shipped directly to the end consumer.
Now, with a notable investor, valuable knowledge and additional capital we have already started a significant expansion of our product and engineering teams. We are going to make that money work for you – our merchants – by improving our platform based on your feedback.
Here Are Just a Few Things That We Have Planned:
Mobile optimized website and platform
More unique products
New print providers covering new regions
New sales channel integrations
Improved print quality control
Higher transparency on order fulfilment details, history & statistics
Sales dashboard
Improved shipping reliability
I would like to personally convey my appreciation to all merchants, who have helped Printify become what it is today. With all the new energy and resources, we can't wait to deliver all of this into your hands and help you achieve even more success. Meanwhile, we will continue to give you the best product selection at the best prices with the greatest convenience.
At your service,
James Berdigans
CEO & Founder Printify
Share the article
Topics