Here's Why You Should Partner With Printify Today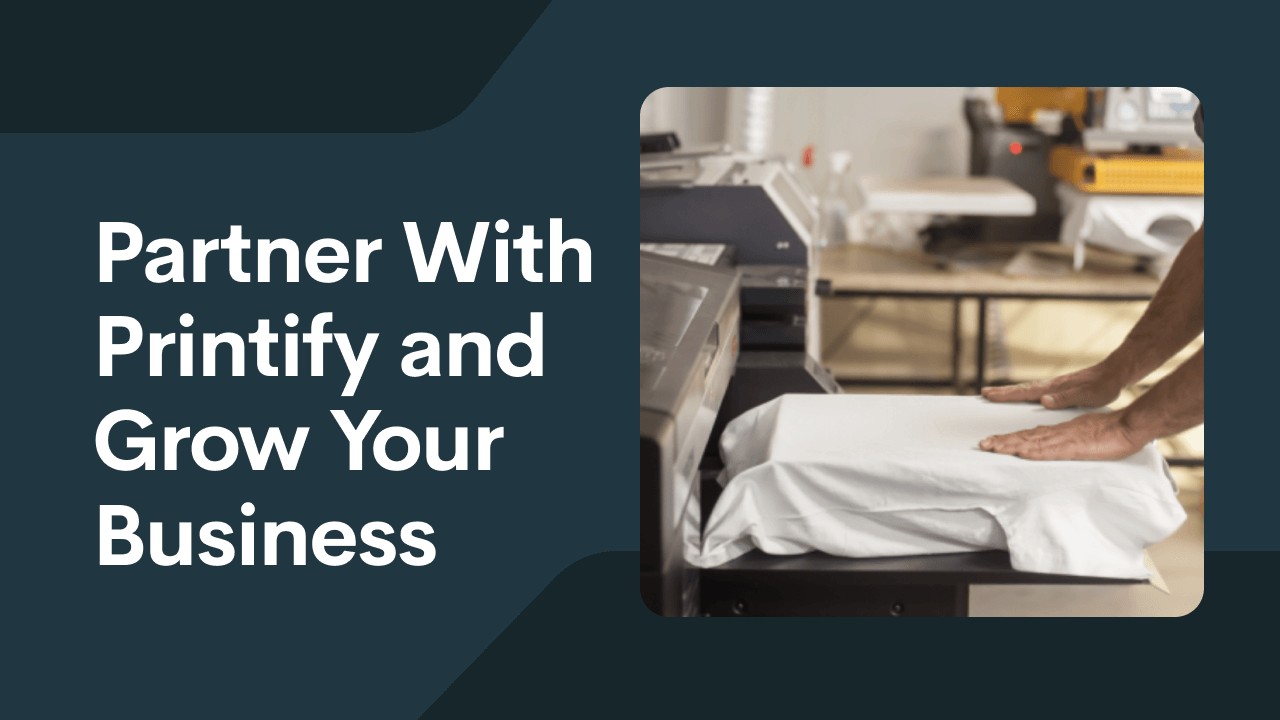 When you partner with Printify, your printing business can accelerate revenue twice as fast. You get instant access to hundreds of thousands of active print-on-demand (POD) merchants, trusted marketing channels, and a dedicated support team, all of which will remove the tasks of customer acquisition and customer support from your daily schedule.
Getting started is easy – you submit an application through our website, and we'll get in touch with you on how we can work together. The beginning stage can take anywhere from a couple of weeks to a few months – it all depends on how close you already are to meeting our onboarding requirements. 
Let's look at what you'll gain by partnering with Printify.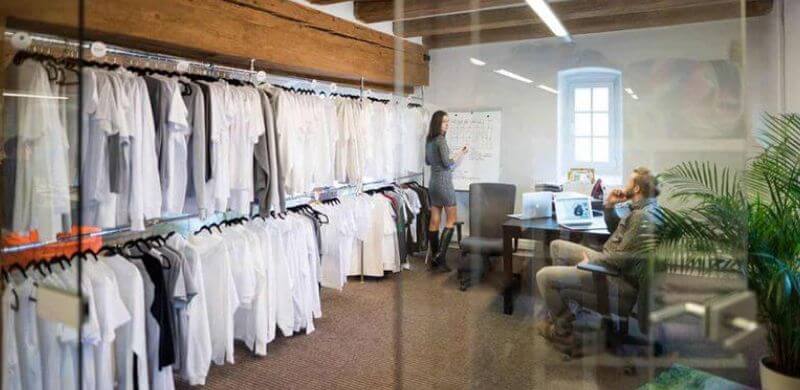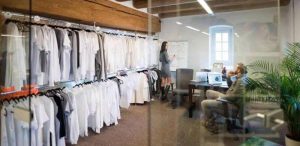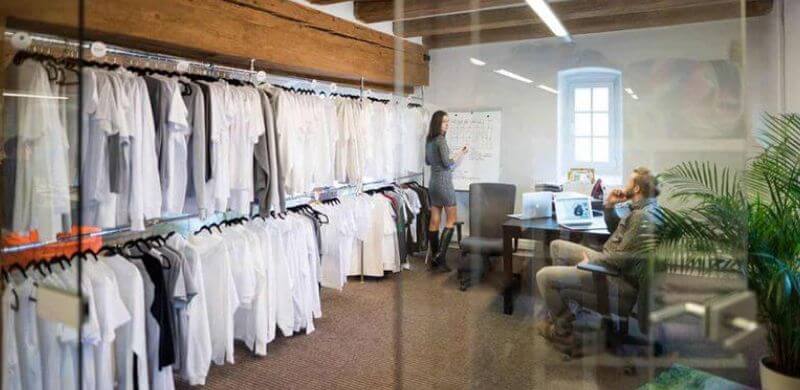 Printify is a transparent print-on-demand platform chosen by merchants from across the globe to fulfill more than 19 million orders since our launch in 2015. Our vast network and ready-to-use tools will help you with new customer acquisition, retention, client relations, and marketing your business around the world.
Since our launch in 2015, we've been empowering entrepreneurs from all walks of life to build successful eCommerce businesses. Our customer base is growing day by day, and we're already facilitating more than 1 million orders through our platform on a monthly basis. And with you added to our Print Provider Network, we can send these numbers skyrocketing up!
Why Partner With Printify
We know Print On Demand from the inside out, and as industry experts, we're fully equipped to stay ahead of the game. Don't just take our word for it. Our business is backed up by top tech investors like Virgin Group, Index Ventures, and H&M Group (Check out our $50 million Series A funding round).
Here are four reasons we'll succeed together.
Our team has more than six years of experience with everything Print On Demand – from quickly solving order issues to educating our partners and helping them raise their production quality. If you get stuck anywhere along the way, you can reach out to us 24/7.
During onboarding, you'll get matched with a dedicated team to guide you through the whole process. After that, a Printify partnership manager will be assigned to work alongside you to recognize the best opportunities for our collective growth.
Printify is transparent across every step of our operations. Just like our merchants, our partners are very diverse. They have different backgrounds, locations, and specializations, and we appreciate this variety. That said, to ensure a fair, competitive environment, we have established a pricing model and minimum entry requirements for all of our partners. 
Guaranteed Business Growth
Our own business goals are very closely aligned with your and our merchants' success, so when you grow, we grow. 
Are you ready for it? With instant access to customers and an easier workflow, your printing business has all the potential to skyrocket. You'll become part of a very motivated and competitive environment, so make sure to utilize all of our partnership benefits to stay on top of the game.
Just look at these stats for the last two years:
Fully Automated Processes
When you partner with Printify, you get connected to our application programming interface (API). Once an end customer places an order on a merchant's website or marketplace, the Printify API automatically sends you detailed information about the order, including:
At the same time, you provide the merchants with instant order status updates, like:
Printing and Decorating Methods
We always keep an eye out for the next best opportunity for our partners by following current on-demand trends, searching for market gaps we can fill together, and offering various decorating methods to our merchants. We're looking for partners from all fields with business growth potential.
Every Printify merchant gets access to our free Mockup Generator, where they upload custom artwork on blank products of their choice to see a realistic preview of the product. They can instantly see and apply the correct design file requirements for each printing method, significantly reducing the risk of reprints and returns.
Take a look at some of the printing methods we offer. Remember that we're always open to working with new techniques if they can deliver the quality and production speed Printify merchants are looking for. More on that a bit later.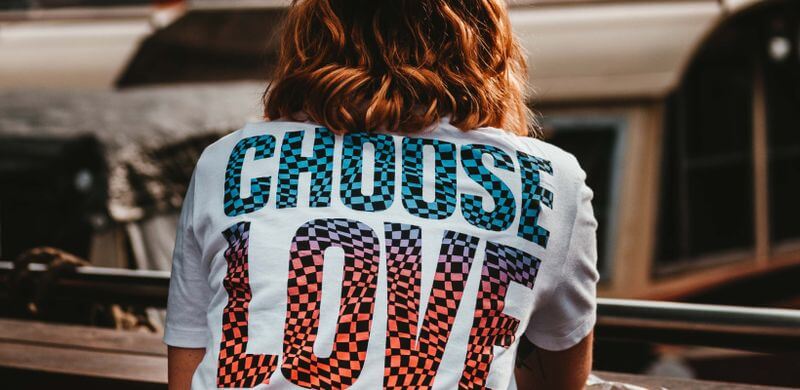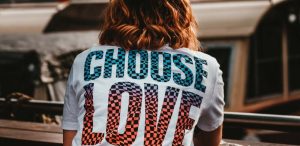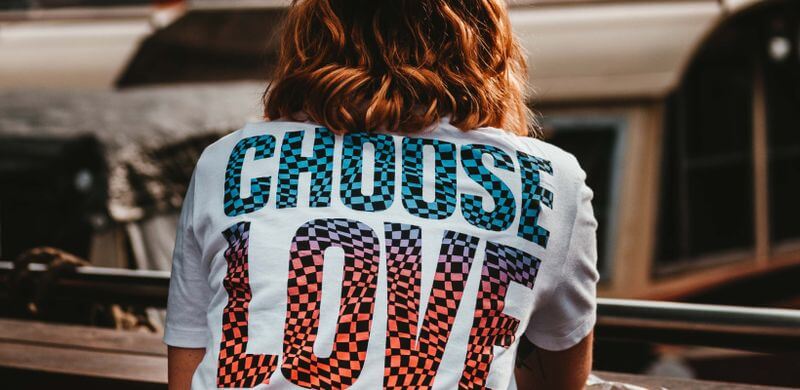 In recent years, the direct-to-garment (DTG) method has skyrocketed into popularity because of its ability to satisfy the growing demand for instantly available products. Market researchers estimate this consumer trend will boost the value of the DTG industry to $2.31 billion by 2023, with a global compound annual growth rate (CAGR) of 7.8% until 2029.
We collaborate with DTG decorators to create high-quality products that satisfy the existing consumer demand, as well as launch new customizable products that Print On Demand has never seen before. Let's take a look at three of our DTG product categories and our market predictions: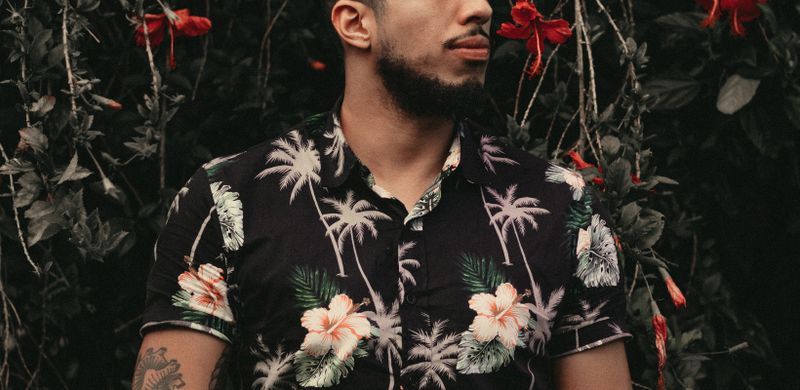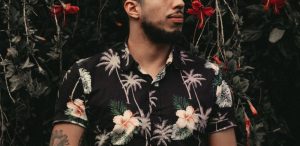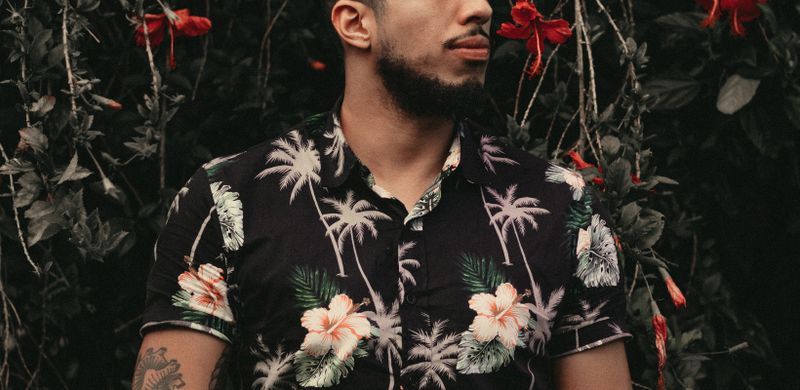 You can always spot products made with dye-sublimation, a thermal transfer method, in the bestsellers section of our catalog. Merchants love it because of all the different ways it can be applied. Meanwhile, end customers enjoy the beautiful prints. It's especially great for printing colorful, high-quality designs on apparel and various products with rigid surfaces like:
If you're already in the dye-sublimation game, you're in luck. The industry is expected to grow to $15.31 billion by 2026. It would be a massive leap if you compared it to the $8.63 billion in 2020.
We also offer products made with All-Over-Printing (AOP) and Cut&Sew. They're often mistaken for one or the other, so note that each method has a different product catalog, price list, and service level agreements (SLAs).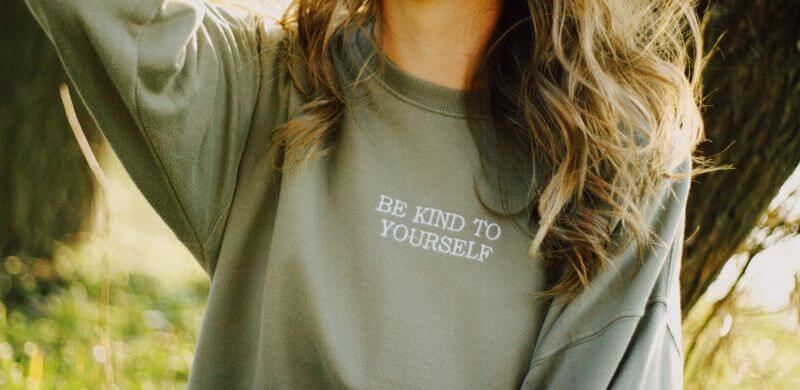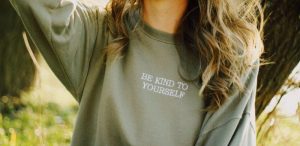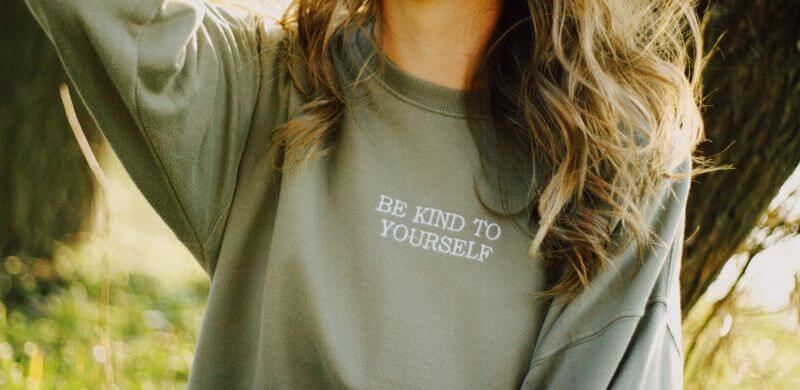 While embroidery doesn't offer a great variety of applications, it's a method that delivers high-quality results with a great success rate. These products are incredibly durable through regular wear and frequent washing. These qualities give them higher individual value, and they keep end customers satisfied for a long time. Here are the products we offer with embroidery:
What Our Merchants Look For in Print Providers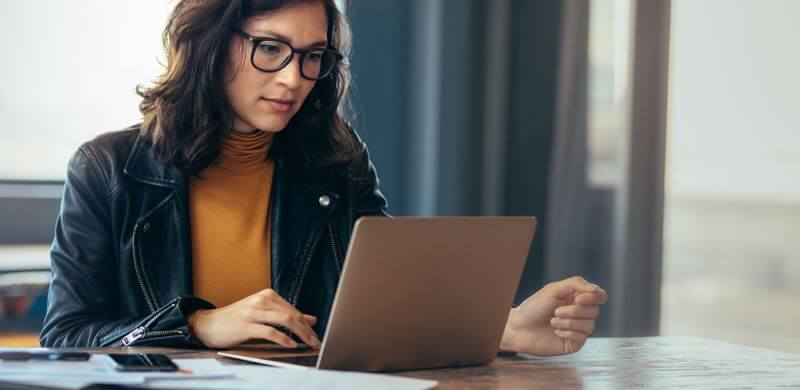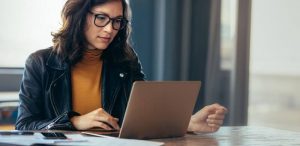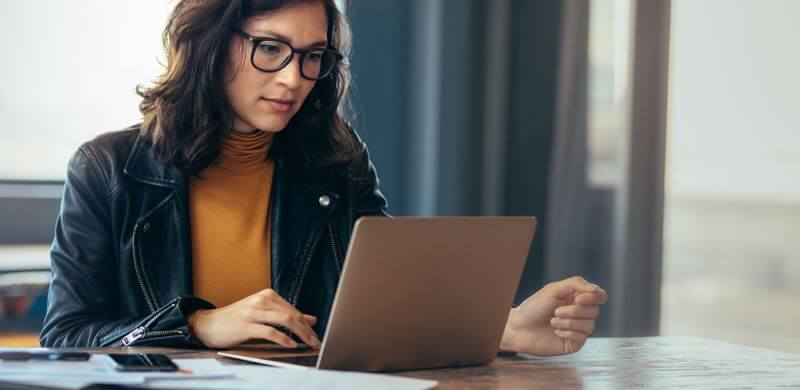 When choosing which printing company to work with, our merchants rely on the Printify ranking system for decision-making. The higher you rank, the more likely merchants will choose you. It was created based on our merchants' most important metrics – quality, production speed, product range, reprint and refund options, and pricing.
As our merchants would say, "Quality over quantity." For them, product quality is not just about looks – it's about how their brand is perceived, end-customer satisfaction, good reviews, and landing returning buyers.
Take a look at a couple of things that make products high-quality:
We all know that feeling when we order something online – you click "Buy" and instantly go to check tracking details. When the world is used to everything being delivered to your doorstep the next day, Print On Demand has to stay in the game. That means we need to maintain fast production times without losing quality.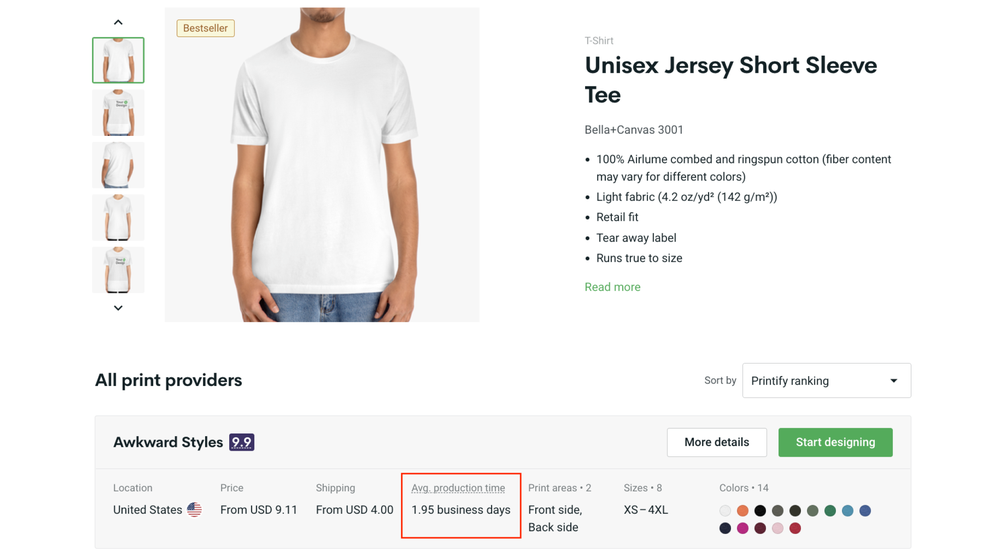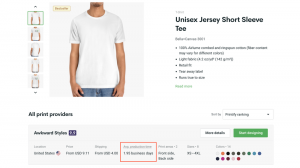 Merchants can see average production times on every product page. While they differ from order to order, we require our print providers to fulfill orders in three days. The sooner you get it done, the better the chances of ranking higher.
Reprint and Refund Options
In the world of eCommerce, reprints are inevitable. We do everything on our side to prevent them from happening in the first place, but, every once in a while, things just don't work out. For our merchants, reprints and refunds keep their buyers satisfied and make sure their brand reputation stays positive.
To avoid any ill-intentioned situations, our customer service always contacts merchants and makes sure there truly is a mistake in the order by reviewing design files and asking for photo evidence. If the error is valid, we will send you a reprint order that includes all necessary information for a reprint or refund.
Whether it's a hobby, side-hustle, or a full-time job, our merchants take their businesses seriously, and so do we by giving everyone equal options for growth and profit. This means they're looking for print providers who offer the most competitive prices on the market while still delivering high-quality products.
With Printify, our partners automatically have an equal markup on their items to make sure we all are fair market players. To help you choose the right pricing model, our team will analyze your current prices, give you valuable feedback, and present a report on your projected sales volume.
Our product catalog is growing daily, and we're always open to offering new items to keep up with current trends and merchant needs. For printing companies, this means working with different types of surface textures, materials, colors, shapes, and dimensions.
The more printing methods you can provide, the more likely you'll find returning merchants. We aim to stay ahead of the game, so if you're already working with items that are not featured in our catalog, we'll be happy to collaborate and introduce something new.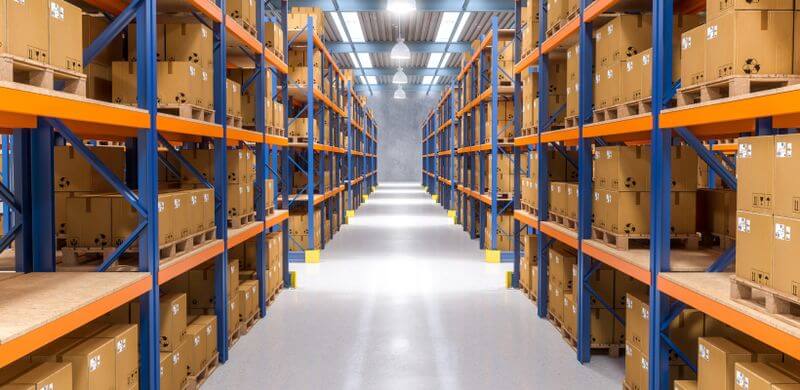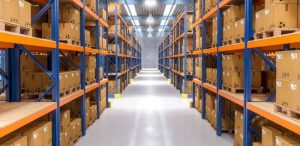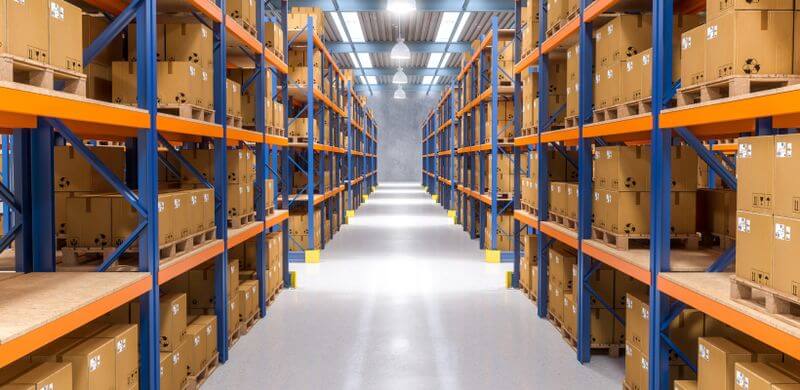 When we're looking for new partners to join our network, we want to match with teams that share our vision and excitement about growing together. We have all of the tools ready to support your business, and we want to make sure you can make the most of them. For that reason, here are some of our criteria for a successful collaboration.
Before we start our partnership, make sure your business has a warehousing and order management system that fits the following requirements:
Make sure you tick off these product requirements to become a Printify partner:
You can fulfill and ship

single-item orders

with unique designs.

Your catalog features at least

ten unique products

, aka items that aren't currently featured in the Printify catalog.

You can ensure these products will be in-stock for at least six months after our product launch.

You offer 100%

white-label products

so our merchants can use their branding elements.

If you have multiple production facilities,

product and decorating pricing must be consistent throughout all of your locations

.

You can

fulfill orders in three days

. This is included in the SLAs we sign with all of our partners.

You can guarantee premium standards in all aspects of our partnership, such as providing high-quality blank products, decorating, printing, communication, and social responsibility.
We are proud to have merchants, partners, and investors from all over the world, so we are looking for print providers who share the same global mindset. Worldwide trackable shipping allows us to stay on top of the game as we want to provide our customers with a premium service. Before applying to become our partner, make sure you can provide regular and priority shipping around the world.
How To Become Our Partner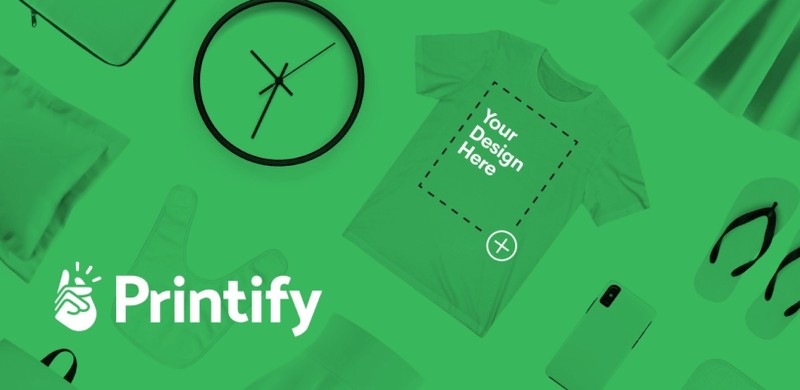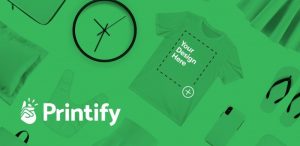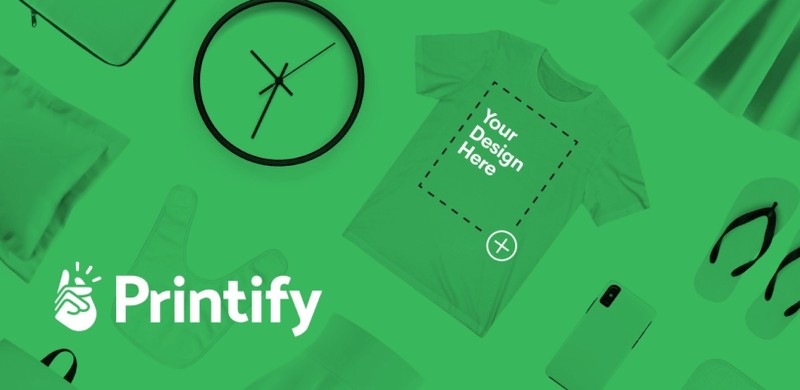 Now you know the benefits and requirements of the Printify partnership program. If you think we could be a match, that's great news. All you have to do is complete these four simple steps. Let's take a look at each of them.
Step One: Initial Application
Every print provider's journey starts right here. Go to our website and fill in the partner application form. It consists of a few general questions about your company, such as its name, location, and some in-depth questions about your daily operations. Please provide as much detail about your company as possible, especially your pricing, as well as a list of products with their visuals and corresponding decorating costs.
After completing the application, we will contact you within three days.
Once we receive your application, our team checks if you've provided all the necessary information about your company, product catalog, and pricing. We'll get in touch with you with specific requests if something's missing.
After we've received all the details, we move forward with evaluating the prospect of our partnership.
Step Three: Sample Testing
When we reach a decision that our partnership is beneficial for both of our businesses, we'll schedule an introductory call so we can align on our next steps. One of them is ordering some sample products from your catalog for a quality check. If the samples are good, we are ready to proceed with signing our partnership contract and official onboarding. If the quality needs improvement, we'll order new samples after you've made the necessary adjustments.
Step Four: Welcome Abroad
This is where our partnership truly begins through technical integration with our platform and getting access to the Printify API. We'll schedule regular follow-up calls regarding finances, technical onboarding, and other partnership-related matters.
At this stage, we're getting ready to launch our first product as partners. A partnership manager will be introduced to you before the kickoff.
Step Five: Start Printing
After our first successful launch, this is it – you're an official Printify partner. Now you can fully reap the benefits of our partnership:
All you have to do now is what you do best – make beautiful high-quality products that people love and use worldwide. Work with your partnership manager to utilize these new tools and educational materials to facilitate your business growth and rank high on our product pages.
We're excited to see you join our network of print providers.
Fill in the partner application and become a part of the print-on-demand movement today.
Share the article
Topics