Print on Demand in Europe With OPT OnDemand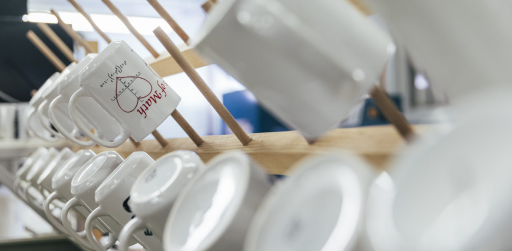 Print on demand in Europe as a business model is quickly becoming the norm for many these days. The platforms available and the types of products you can sell with POD have also grown massively. From mugs to t-shirts to phone cases and shoes, there is very little you can't put your own personalized style on.
But that means the competition within print on demand is tough. This is because compared to just a few years ago, it's gotten so much easier to create an online print on demand store. Naturally, more people are doing it.
With the range of products, print on demand platforms, and eCommerce becoming bigger by the minute, opportunities seem to be endless. That is why if you're eager to offer print on demand products today, you want to explore ways to differentiate your brand. Finding the right product partner will also help you minimize competition by enlarging your customer base.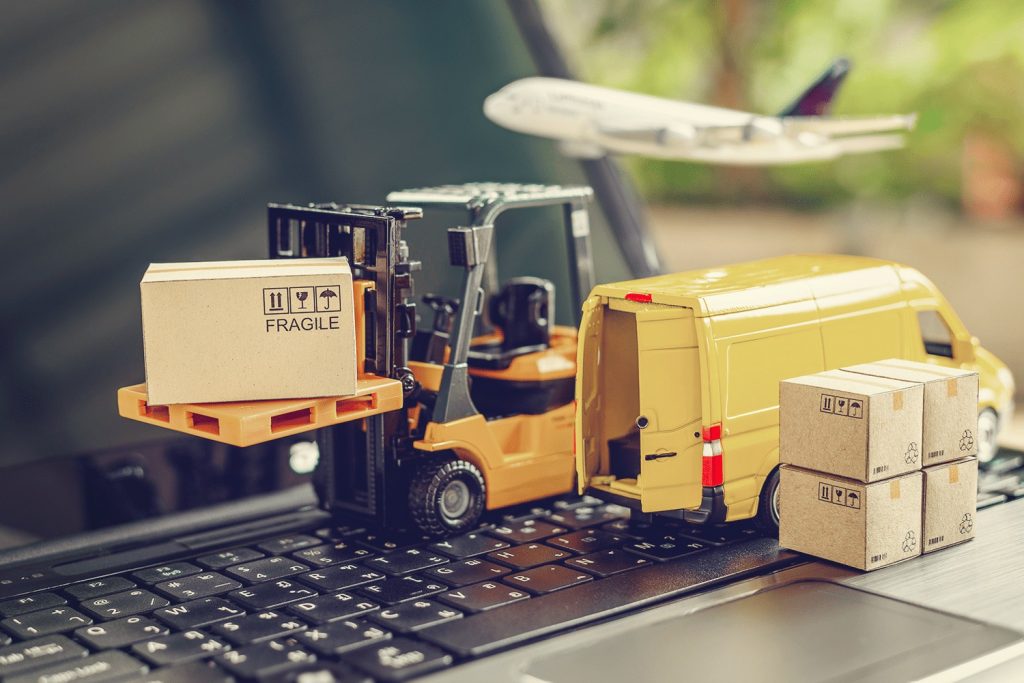 Print on demand caught on like wildfire in the US, but the European continent has always felt too limiting in product choices. That is why the latest move by OPT OnDemand to enlarge their product catalog for Europe is a great step for any ambitious entrepreneur.
It's your golden chance to finally tap into your next biggest market. How big? Let's just say there are 44 countries in Europe and more than half of them are within the EU, making trading across the 27 EU countries seamless.
Who Is OPT OnDemand?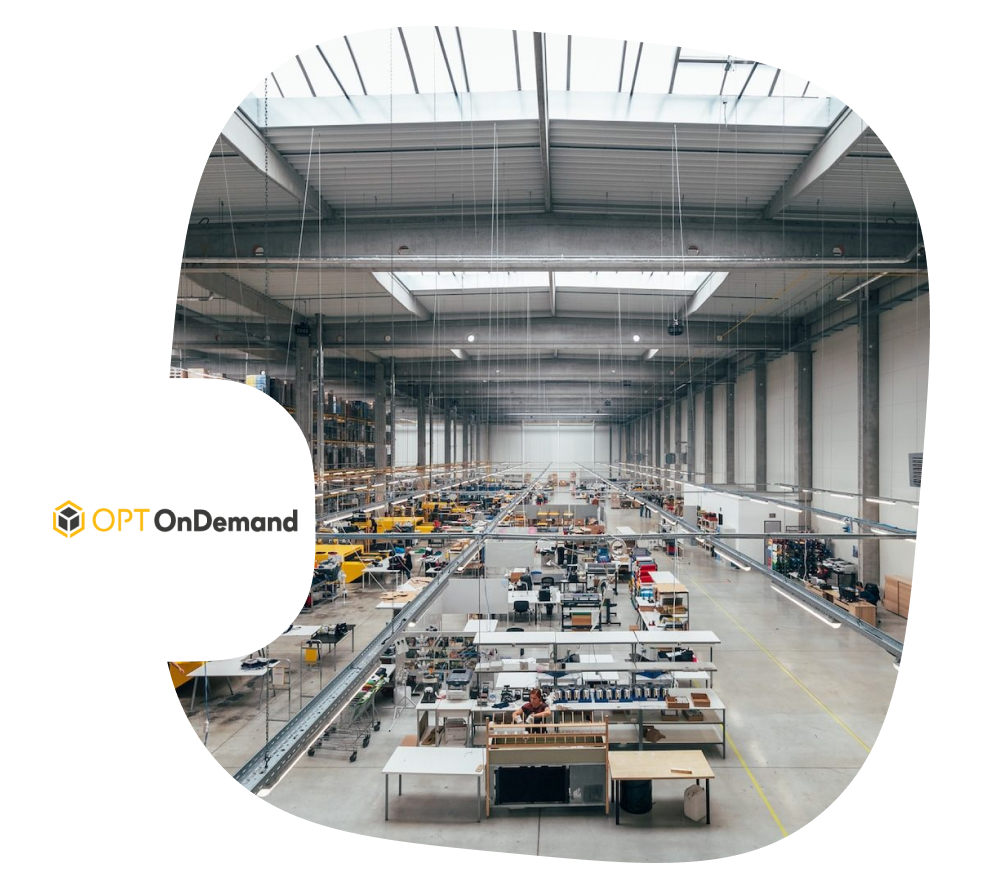 OPT OnDemand is a Czech Republic-based printing company that has a lot of experience in all available printing techniques and the ability to offer alternative solutions for the best possible final product. While technology and processes are certainly important, no less important are people and their experience.
They have more than two hundred employees to ensure that all deliveries are on time and in perfect quality. Their customers include major companies in the fields of FMCG, E-Commerce, advertising agencies, and key players in the licensing and entertainment industries.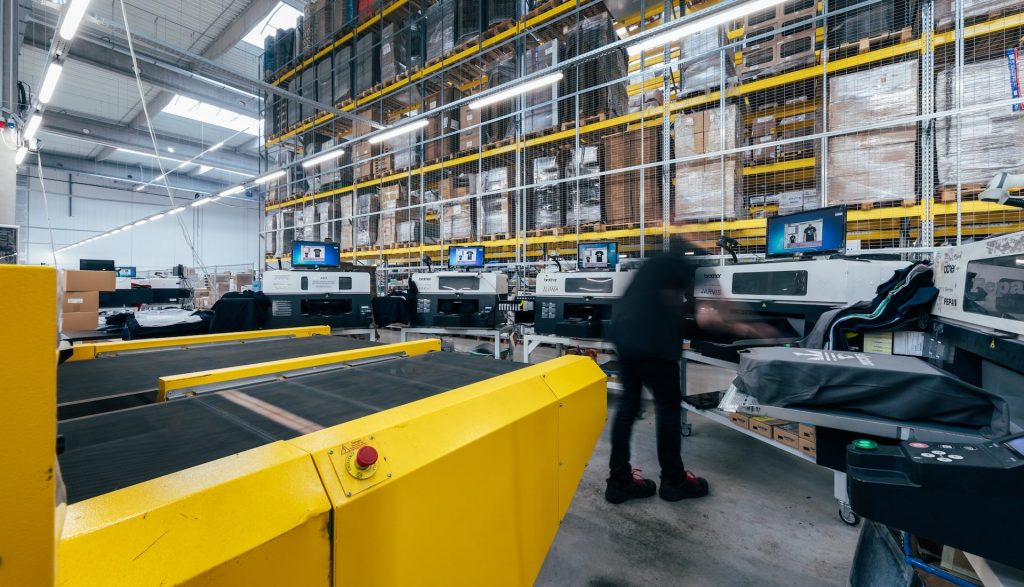 OPT OnDemand is among the first pioneers of ecological printing in Europe. They were one of the first print shops to achieve the most strict and respected certification in Europe, the Global Organic Textile Standard certificate. This set them apart as the best and helped them fine-tune their production processes in order to be more sustainable, ethical, and fair.
Today, OPT OnDemand continues to make progress towards a more sustainable, effective, and ethical production within Europe. With their latest expansion of product categories, they are set to be the best for print on demand in Europe.
New Products From OPT OnDemand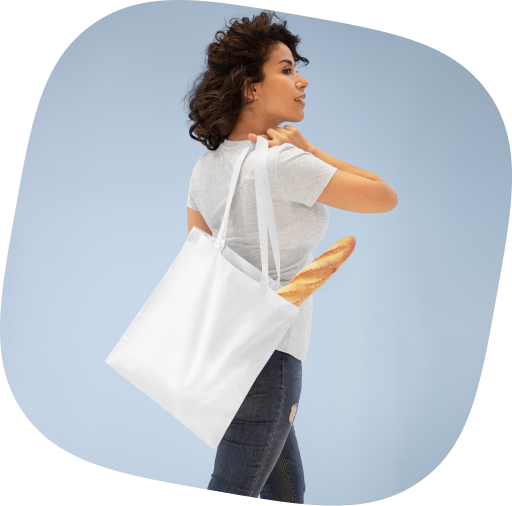 Never before available for selling within the EU, these long handle tote bags are the best grab and go bags. Available in a variety of colors, they feature cross-stitching on the handles for more stability and better durability. They are made of 100% cotton fabric and are suitable for embroidery, screenprint, and transfer printing, so you can customize them however you like.
Design Ideas for Tote Bags
Tote bags are used in a different way every day. Some people use them as their trusted grocery bags, others use them for a casual addition to their outfit while others use them as their laptop bags to work. Tote bags are versatile, it's easy to customize tote bags which makes designing them a breeze as they can suit any customer. Here are 4 great ways to customize them: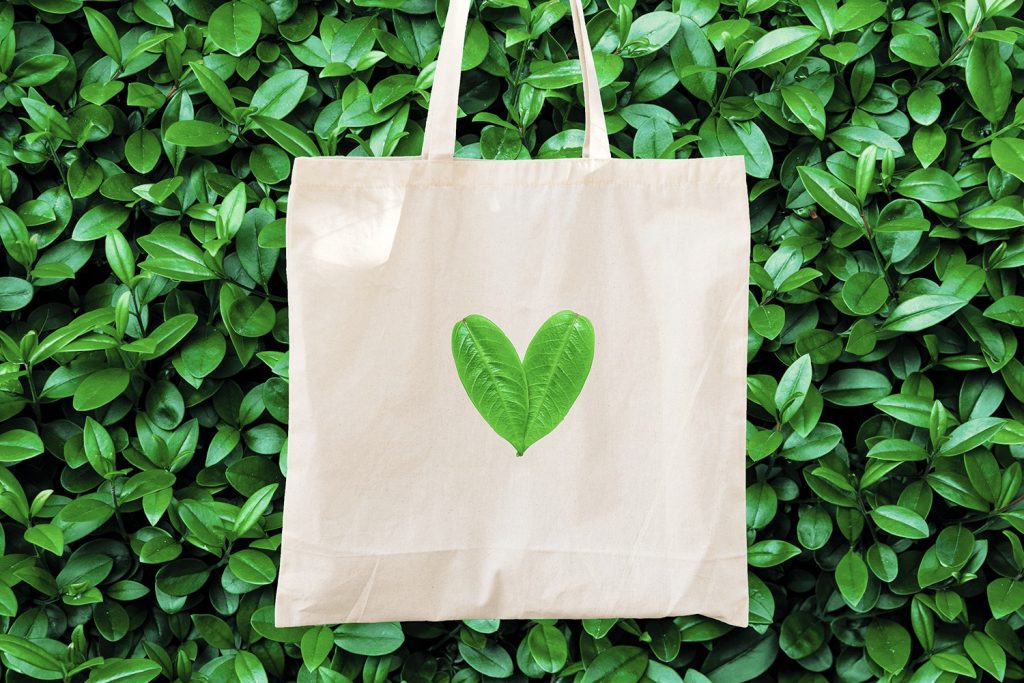 Grocery shopping bags – Personalize them with food-themed art or cute animated vegetables.
The Everyday tote – From carrying books to college or your laptop to the office, custom printed tote bags are designed to withstand day to day use.
Fashion tote bags – Not everything high-end needs to cost a load. Add a casual touch to any wardrobe with the right design on a tote bag.
Beach tote bags – Custom tote bags can be the perfect beach bag for summer.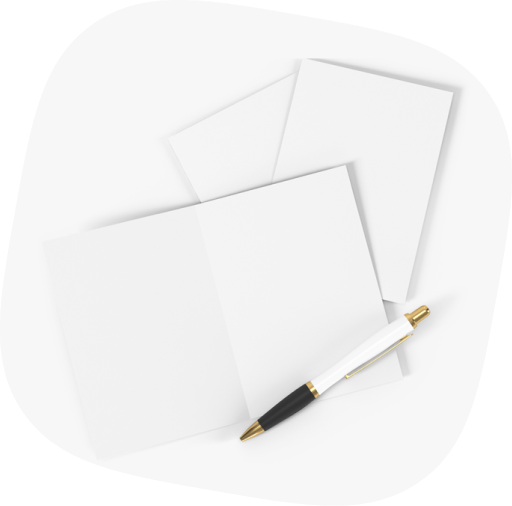 Now your customers in Europe can say Thank You, I'm Sorry or Get Well Soon by sending a heartfelt message to their loved ones with a greeting card. Personalized greeting cards are great for any occasion. OPT OnDemand greeting cards are easy to customize with quirky, witty, or funny quotes and are made of durable material to keep memories for longer.
Design Ideas for Greeting Cards
Personalized greeting cards are sold for a number of occasions in our lives. Research shows that holiday greeting cards have been taking the lead for years. However, across the board, custom greeting cards with quirky, witty, and funny quotes or slogans tend to be the most popular. Here are a few ideas to personalize greeting cards.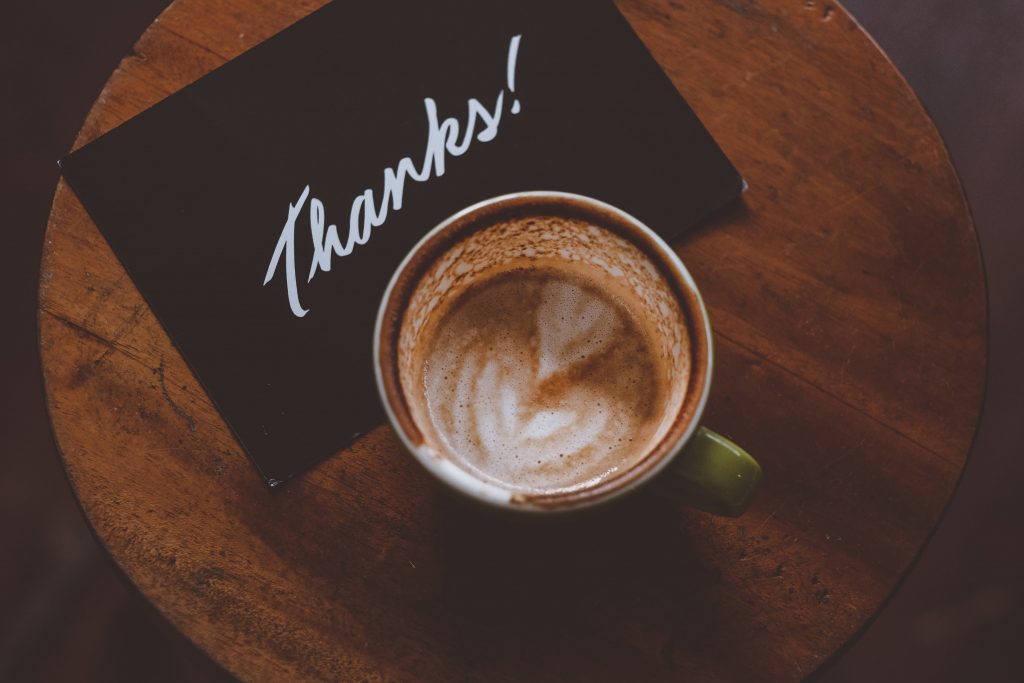 Christmas cards – This year, you can prepare to sell Christmas cards with print on demand in Europe.
Thank you cards – Custom thank you cards can be made to match every occasion – wedding, graduation, or birthday party.
Custom Valentine's Day card – Take advantage of this booming business with your own cool, quirky custom valentine cards leveraging on pop culture, romantic films, and of course, poetry.
Custom Birthday cards – Birthday cards make up the most popular custom greeting cards, with more than 7billion sold every year.
Mugs (New 15oz Size Now Available in Europe)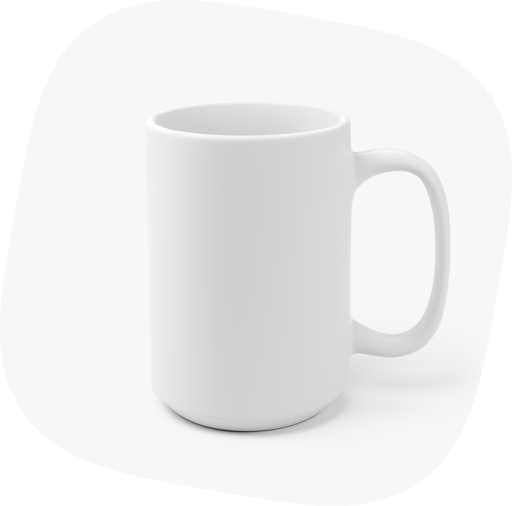 The new customizable mugs from OPT OnDemand are perfect for coffee, tea, and hot chocolate. They come in the classic shape and are made of durable ceramic. For the first time in Europe, the mugs are available in the most popular sizes – 11 oz. and the new 15oz. High-quality design and print would make this mug an appreciated gift to every true hot beverage lover.
Design Ideas for Mugs
Mugs are a great addition to your store and are easy to design. They fit into our everyday routines effortlessly and can be found on any occasion because we all need a moment of calm and warmth. When designing a mug, remember to not limit yourself to printing your design on only one side of the Mug. The cute custom mugs can be designed all round which means all you need is to add a nice full-wrap design for easy decoration to your Mugs.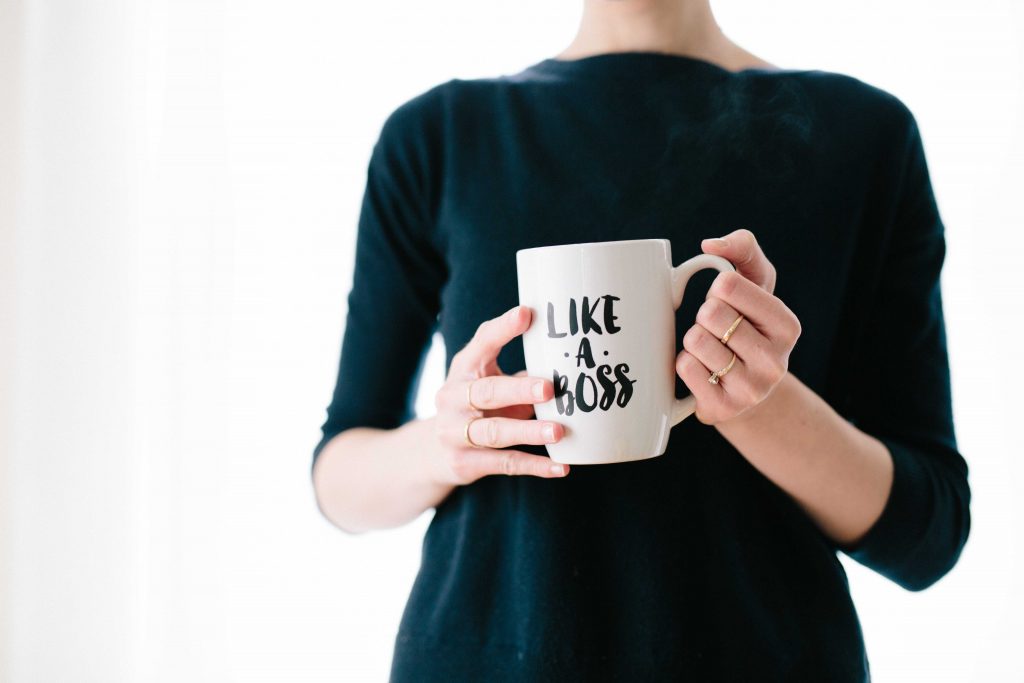 There are a few great ideas to design your mugs…
Promotional material for company events or takeaway gift bags
For enterprise branding to personalize your coffee shop
Seasonal designs such as Christmas to create a special feeling
As a collectible item in different characters to create a collection
Clever slogans, jokes, comics, artwork for the office
Posters (New Sizes For Europe)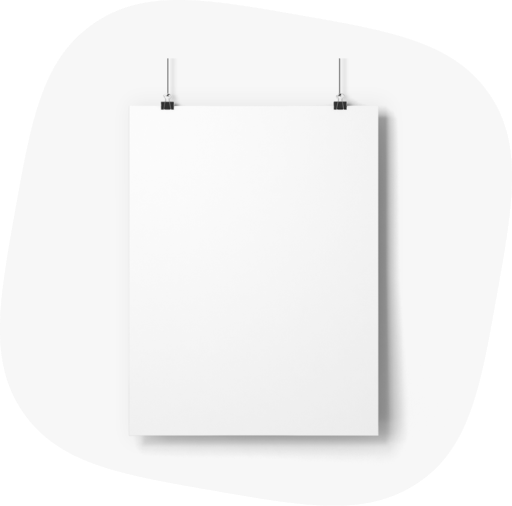 These beautiful, high-quality print posters are now available in various sizes for Europe. They come in museum-grade paper with a glossy or matte finish. You can customize them to serve as statement pieces in a room or simply express yourself through art.
Design Ideas for Posters
Research shows that local landscapes are a great seller for printed art as well as seascapes which are good at beach vacation destinations. Posters are a great addition to vacation rental properties because their impressionistic style landscapes sell particularly well. You can customize each poster design to match specifically to your client's tastes and preferences, or room design and layout. Other popular design choices include: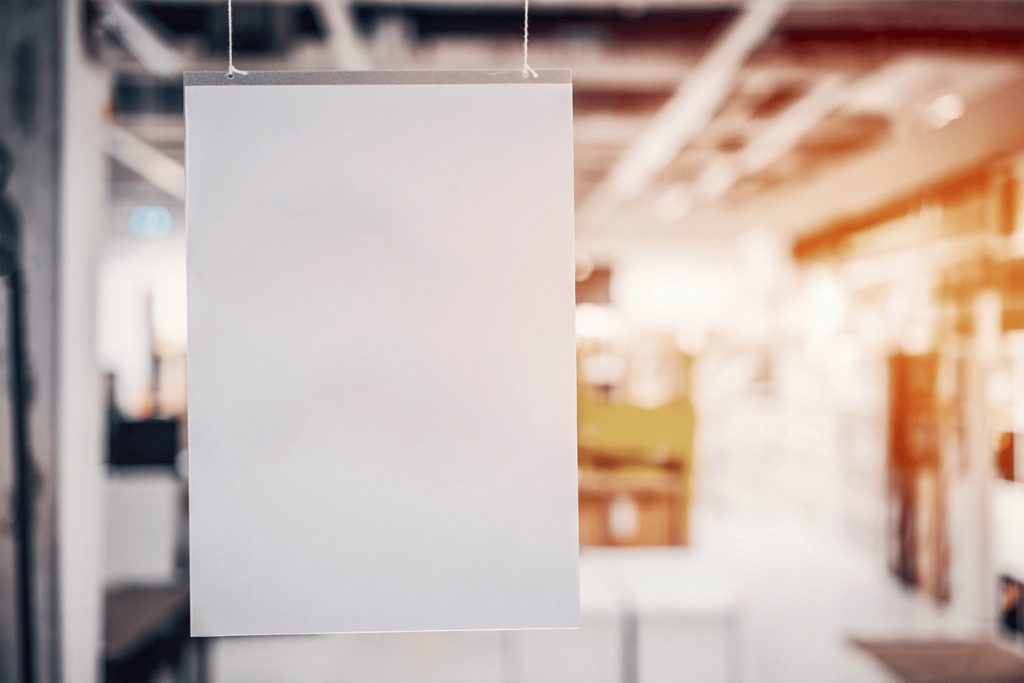 Traditional landscapes art
Cityscape photography such as NYC
Modern or semi-abstract Art
Pet photography
Wildlife and wild sceneries
Impressionistic art or Nude illustrations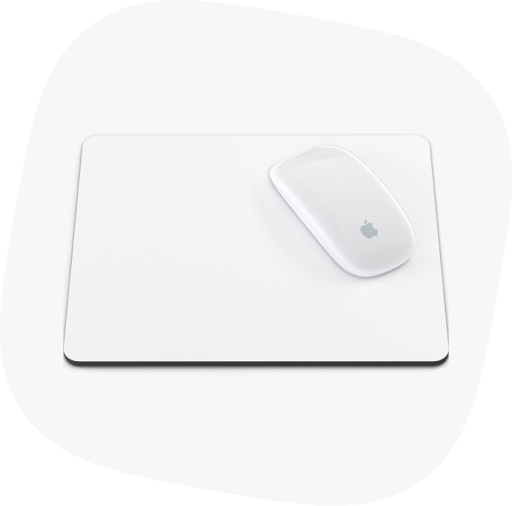 Available for the first time in Europe, these print on demand muse pads are made of high-quality material and designed to provide a smooth, silky, and durable surface for everyday use. Personalize them to become an appealing accent on any one's desk with a nice design print. They also can serve as an attractive decor piece in your home office.
Design Ideas for Mouse Pads
Custom mouse pads can be used for the family computer or for a serious gamer's PC setup. You can personalize mousepads to appeal to a different demographic simply by changing the design.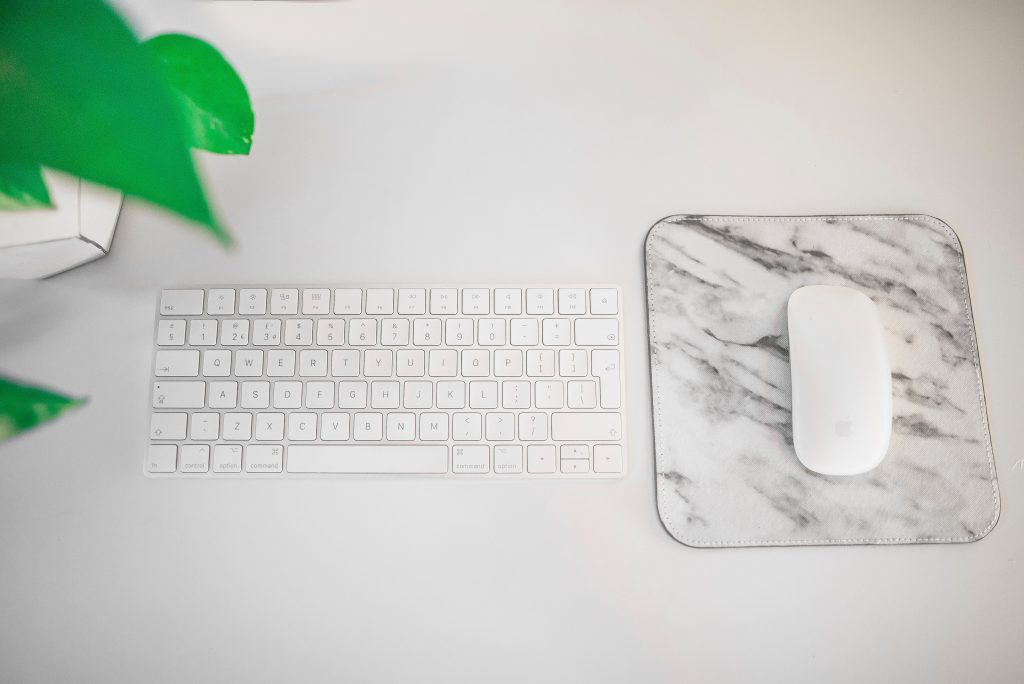 Game character, cartoon, and Anime – Cool video game characters and related messages or designs will probably sell well for the gaming audience, something like "It's a trap! Don't turn it on!".
Relatable content – Try something a little cuter and aspirational as a quote that relates to stay-at-home moms who are squeezing in some time on the internet between their children's naps or while they're at school.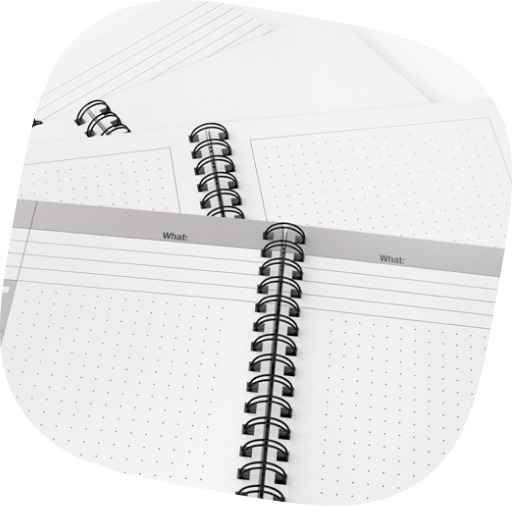 These customizable spiral journals comes in a variety of styles including a dot grid and blank. Personalize them to sell to customers who want to plan their day in style with the task manager journal or simply go the traditional route with the lined one.
Design Ideas for Spiral Journals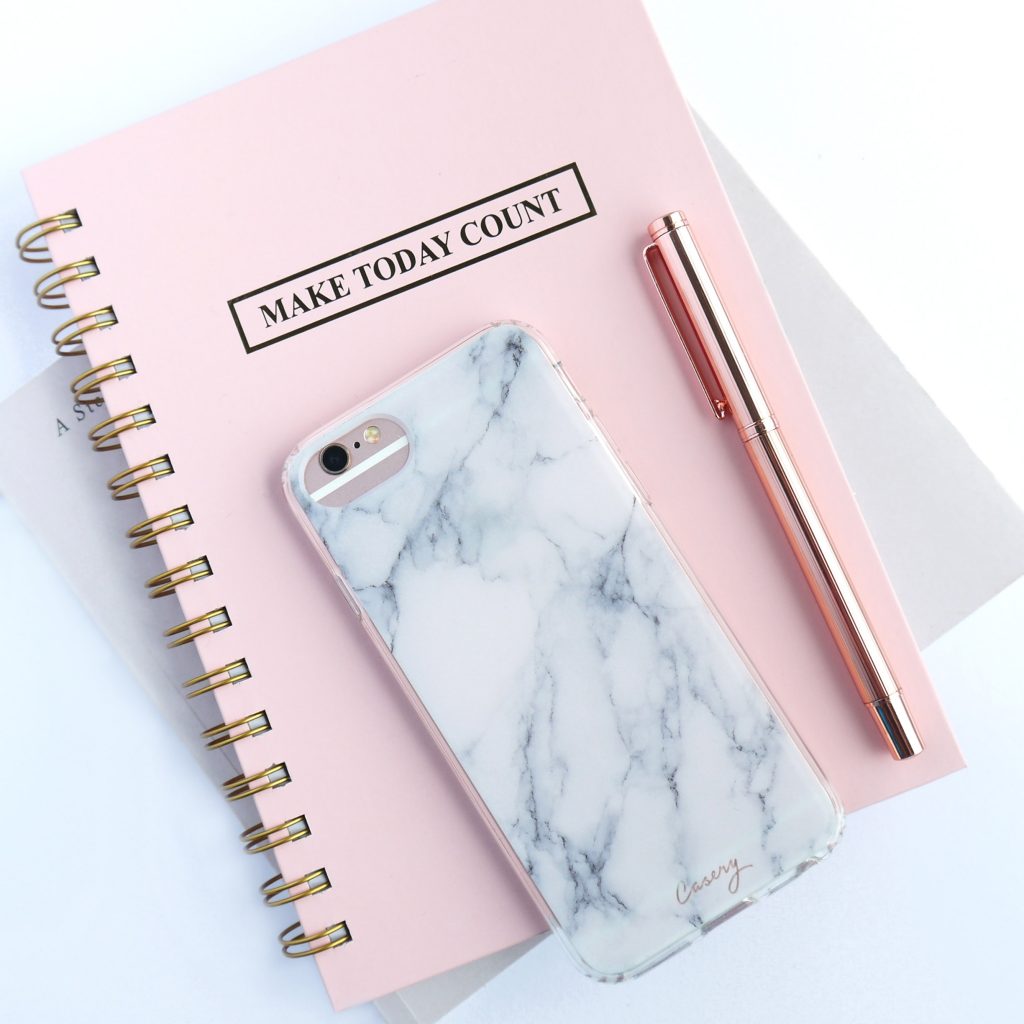 Colorful leatherbound look: Designs add an even more personal touch to a journal, making them truly special. A leatherbound look would give them a premium feel. A nice colorful pattern on the binding with awesome graphics like flowers elevate them even more. Give your journals a leatherbound -look with a nice wrap design on the cover and then decorate the spine with a floral of graphic spin. Your customers won't be able to resist.
Washi tape effect: Washi tape, the colorful tape from Japan, and journaling just seem to go together. This look is an old-time favorite for anyone into journaling or crafting and is a natural look for this kind of product. Designs with colorful strips of colored washi tape in rows onto the journal cover, and you will have a journal that is pretty and one-of-a-kind. Wrap the matching washi tape design around the back to coordinate, making a strong design statement.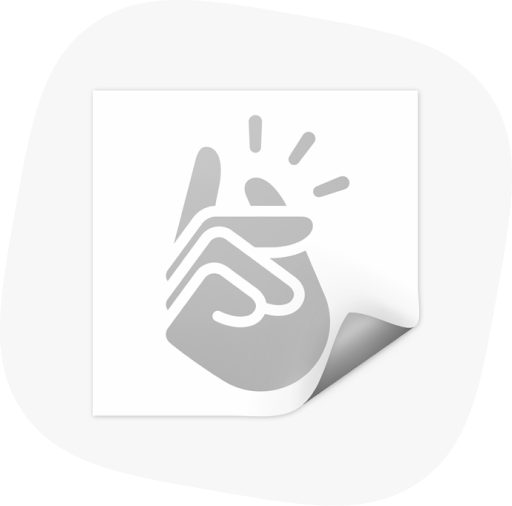 Let your customers express themselves freely with cool new stickers from OPT OnDemand. Stickers are a great way to say more with less and their flexibility of use means your customers can easily show their personality. You can make your own stickers by checking out this information on how to create custom stickers and getting acclimated to our ultimate how-to sticker guide.
Design Ideas for Stickers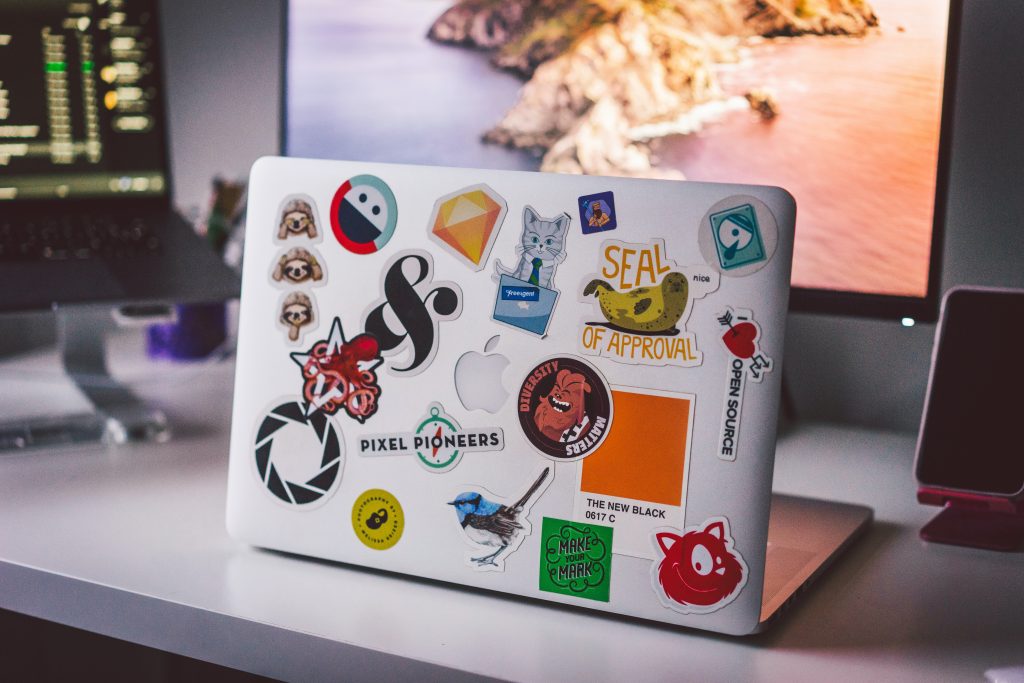 Travel themed stickers: Create sticker designs of cool famous travel spots for people to add on their laptops of travel suitcases. This way your customers always have a cool keepsake of where they've been an everyone else will love the well-traveled suitcase look.
Typography: Custom stickers are the best for typography designs. With a clear bold message and clean lines, they are easy to customize and design. There is a world of messages everyone would want to align to, find what makes your customers tick, and say it for them boldly on a sticker.
Best Selling Apparel on OPT OnDemand
No eCommerce store is completely well-rounded if its catalog is without the apparel category. Products such as t-shirts, sweatshirts, hoodies and even kids wear are among the most popular in any market, including print on demand in Europe.
We're happy to inform you that OPT OnDemand not only has a diverse array of products, it also offers some of the industry's bestsellers. Here's your chance to expand your store to better meet your customers' needs. Below are a few products, but make sure you check out this list for all products offered by OPT OnDemand for prin on demand in Europe.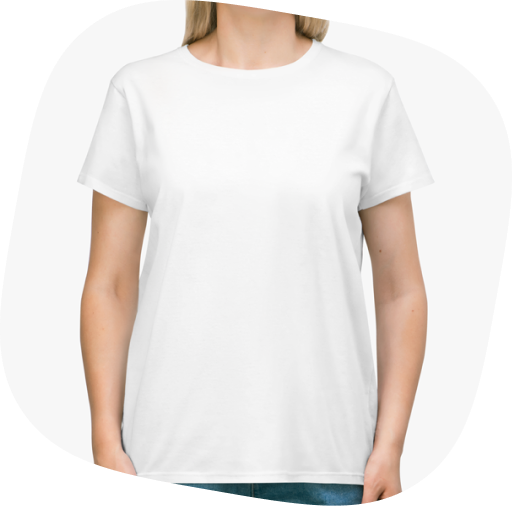 This heavy cotton tee has a classic cotton look and feel. Casual elegance will make it an instant favorite in everyone's wardrobe.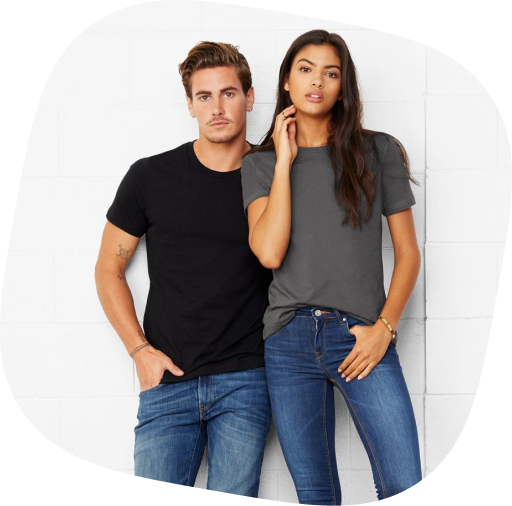 This updated unisex essential fits like a well-loved favorite. Super soft cotton and excellent quality print make one fall in love with it over and over again.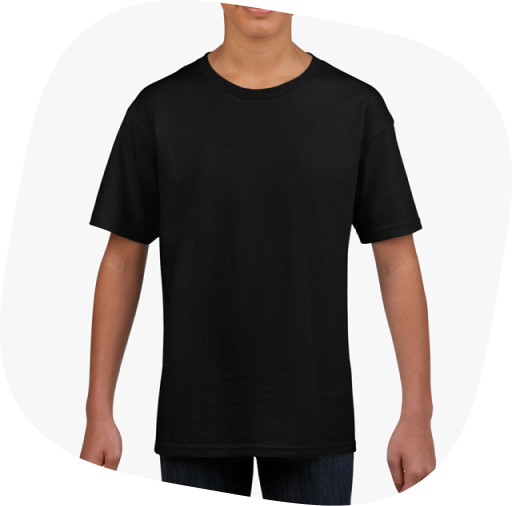 This comfy tee for kids is made of a special selection of softstyle yarns that keeps this t-shirt feeling great with every touch. Fine quality print makes it an irreplaceable item in every cheerful and youthful wardrobe.
What's better than soft, heavy cotton, quality t-shirt in your wardrobe? This comfy, contoured 100% cotton tee offers a heavy blend, semi-fitted silhouette and is pre-shrunk to ensure it stays a staple for longer. It features cap sleeves and a taped neck and shoulders.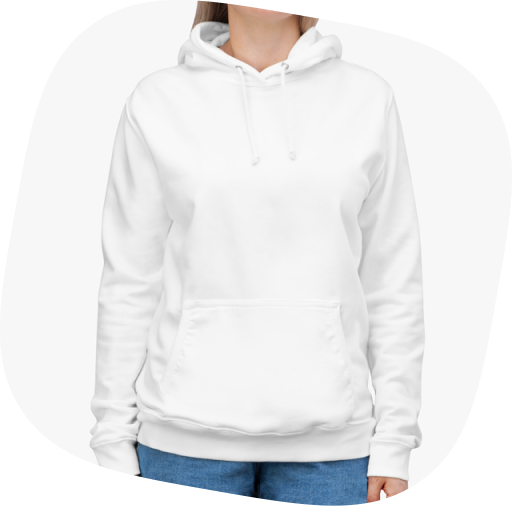 This hoodie has a classic unisex design and provides comfort with style. Made of 80% Ringspun cotton 20% Polyester, the fabric is soft and pleasant to touch which gives it a subtle but luxurious feel.
Made by specially spun fibers that make very strong and smooth fabric, it is designed to be perfect for printing. It features an adjustable hood with drawstrings and metal grommets and spacious Kangaroo-pouch pockets that will always keep your hands warm.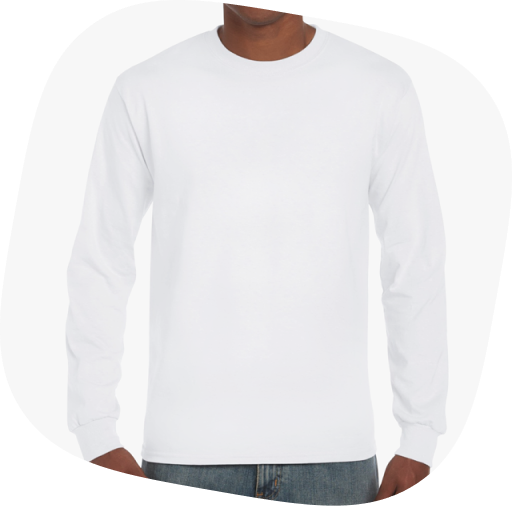 This classic fit long sleeve is casually elegant and very comfortable. With fine quality print to make one stand out, it's a perfect fit for every occasion.
Made from very soft cotton, this tee is really comfortable for an active lifestyle. With high-quality print, it allows one to express personality on the go.
How to Design Apparel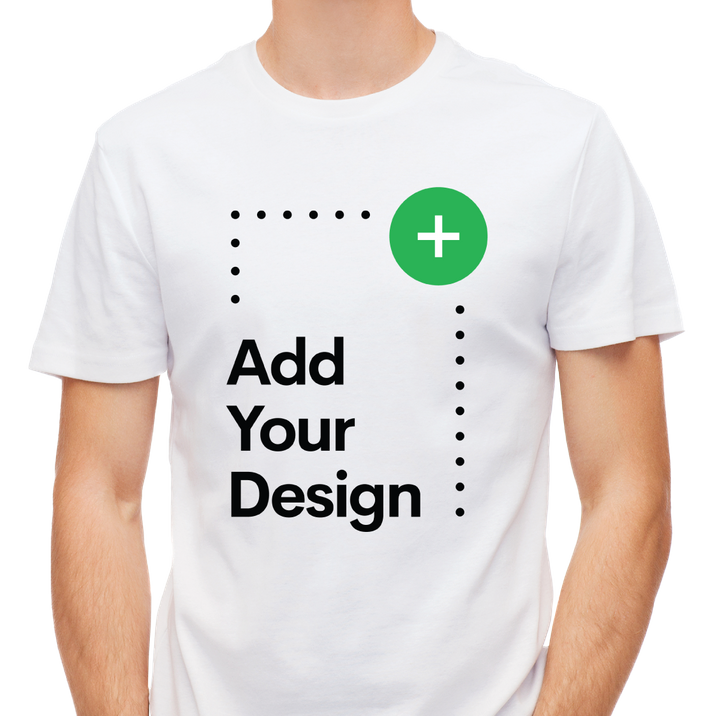 The clothing category is an important aspect of print on demand in Europe. Take the t-shirt fore example, many big printing facilities in Europe first started as an at-home band t-shirt printing service. It is also a very versatile category because you can design a t-shirt for literally any occasion. The most common clothing brand design ideas include:
Graphic tees
Slogan t-shirts
Holiday and Seasonal t-shirts
Event t-shirts such as family reunions or graduation
Promotional t-shirts for company staff wear
Brand merchandise
However, the most important aspect of design a t-shirt is not what to put on them but how to get the best quality product for your customers. That is why Printify has an extensive must-read design guide for you to follow when designing for print on demand in Europe.
We also have great design articles on the website and blog that include design tips to make things even easier, we have lots of free t-shirt designs that match any occasion, such as Halloween and can be applied on more clothing categories such as Hoodies and sweatshirts. OPT OnDemand just made it possible to finally get your chance to run a successful business with print on demand in Europe.
Start Selling These New Products With Printify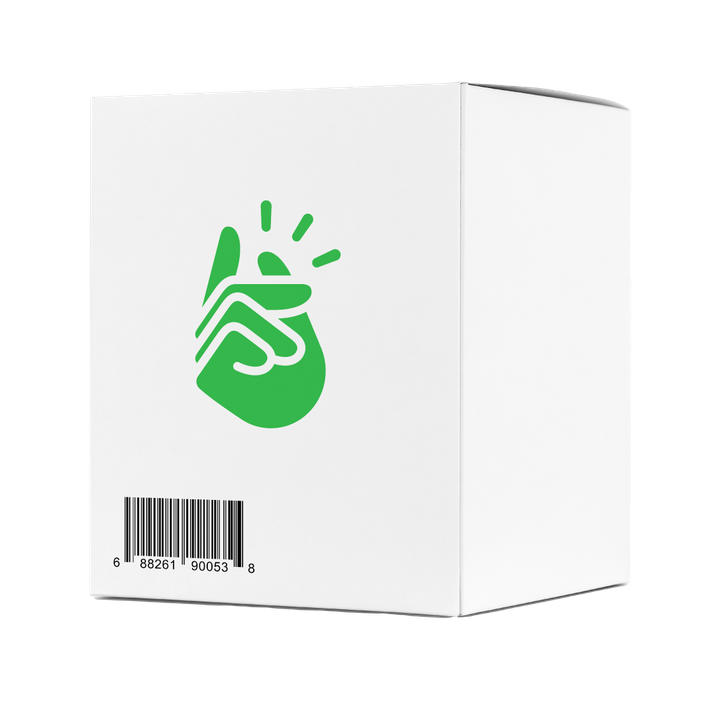 Your perfect print on demand scene is set: you have the perfect products to customize and a whole new market to explore. Your next step is to go ahead and get them to your customers. For the print on demand veterans, this is a no-brainer but for new cool cat and kitties joining in, here's your quick guide on how to start selling with print on demand in Europe via Printify:
1. Pick Your Product
OPT on Demand has more products on our catalog for you to explore and customize for your customers. In fact, we have over 230 products such as t-shirts, mugs, socks, and home accessories that you can apply your art to diversify your portfolio of products.
2. Design Your Products
We've given you a few cool ideas to customize products. Use our free Mockup Generator to apply these designs to your chosen products. You can do this by easily uploading and applying your designs as a high-quality image and add the products to your online store.
3. Order a Sample
To ease your mind, order a sample from your OPT OnDemand to make sure your custom canvas print is high-quality. You can test out a few of these new products to find the best products for your business.
4. Connect Your Store
Once you're happy with your custom product, publish it to your online store automatically. Printify is integrated with leading eCommerce platforms such as Shopify, Etsy, Wix, Woocommerce, and more so you can sell to millions of online shoppers effortlessly.
5. Make Some Money
While you focus on creating demand for your online store in Europe, Printify will be there every step of the way to make sure your products are of high quality and that they are shipped directly to your customer. 
What Sets OPT OnDemand Apart? 
Technology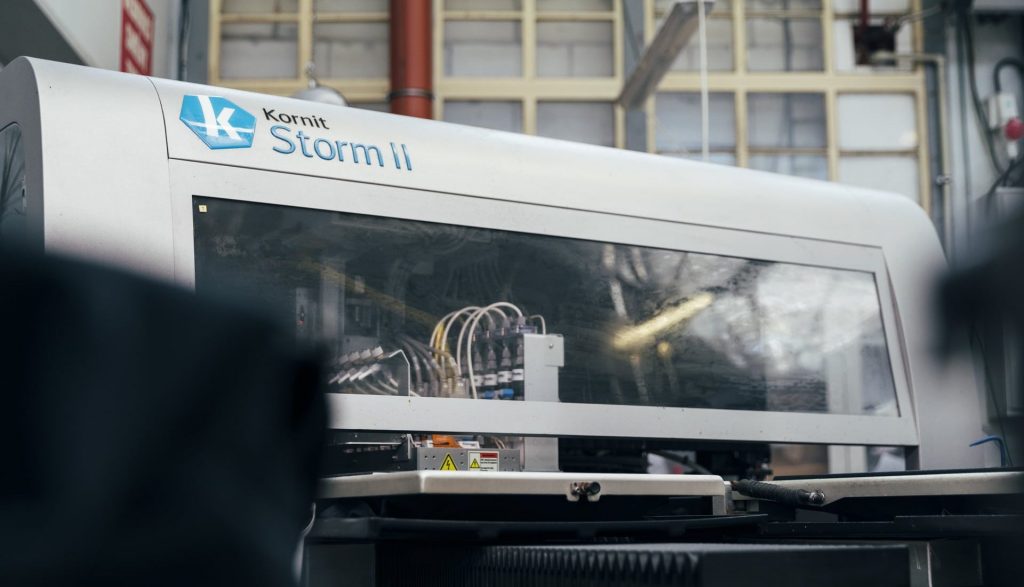 OPT OnDemand uses high quality and reliable DTG printers that achieve outstanding print results for all types of designs and high-quality printing. They are part of the pioneers of ecological printing and are among the first print providers in Europe to achieve highly respected certification from the GOTS (Global Organic Textile Standard). 
Quality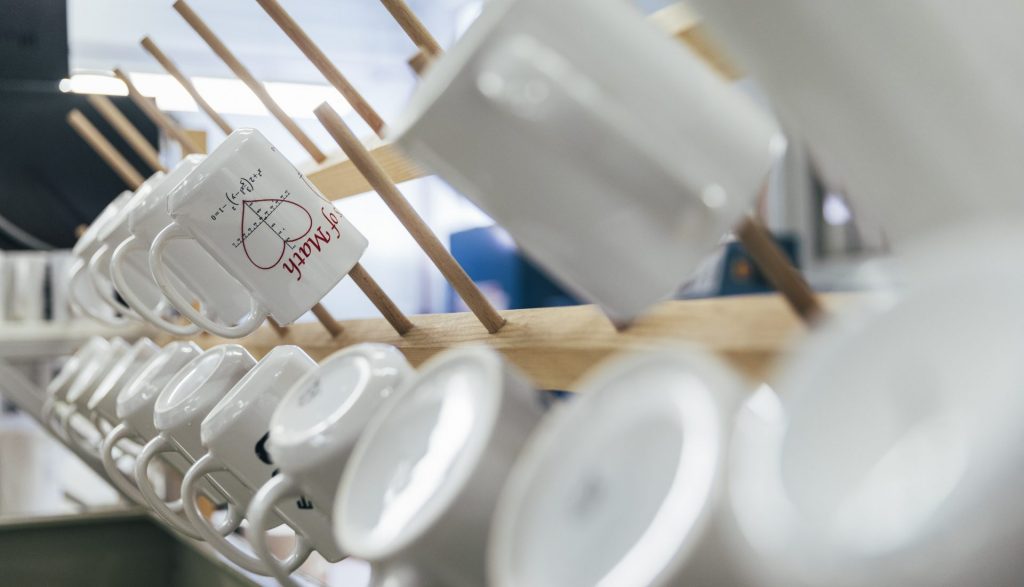 Multiple quality checks throughout the whole production process provided by trained operators assuring high-quality standards and even higher customer satisfaction rates. 
Packaging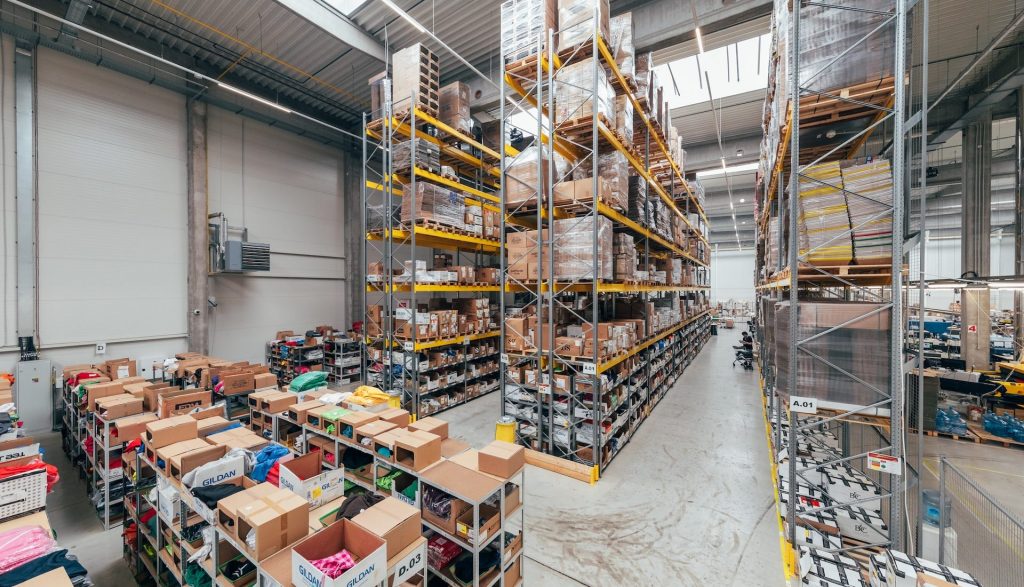 Shipped in self-sealing poly bags that secure excellent protection on the way to the customers. Cardboard boxes are used for multi-products shipping allowing shipping from simple to very complex orders including different product categories. 
Better Print on Demand Fulfillment in Europe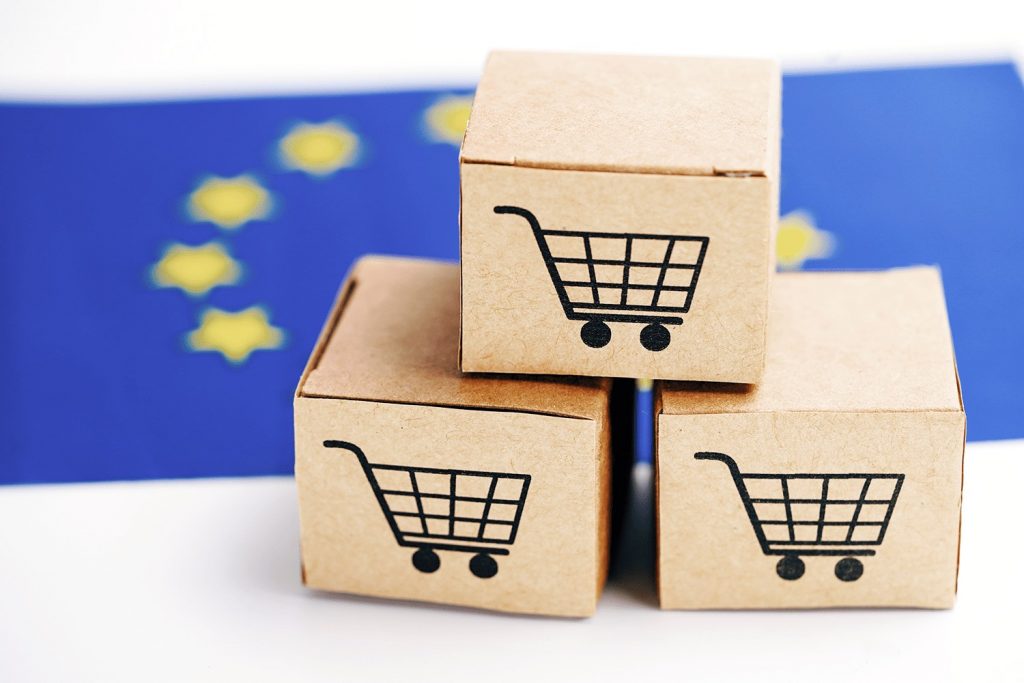 Located in Korytná in the Czech Republic, which is part of the European Union, OPT OnDemand has a unique offering in pricing, shipping, VAT, and sale taxes.
The European Union is a unique economic and political union between 27 EU countries that together cover much of the European continent. Countries within the EU use the same currency, the Euro, which means you won't be losing money in exchange rates when selling. 
Most European Union countries often use the same VAT percentage and do not require customers to pay any customs charges for products selling from one EU country to another. This means that if you have a Euro bank account, which you can achieve with an online bank such as Revolut, you save lots of money in selling costs, making you more in the long run.
Advantages of Shipping Within the EU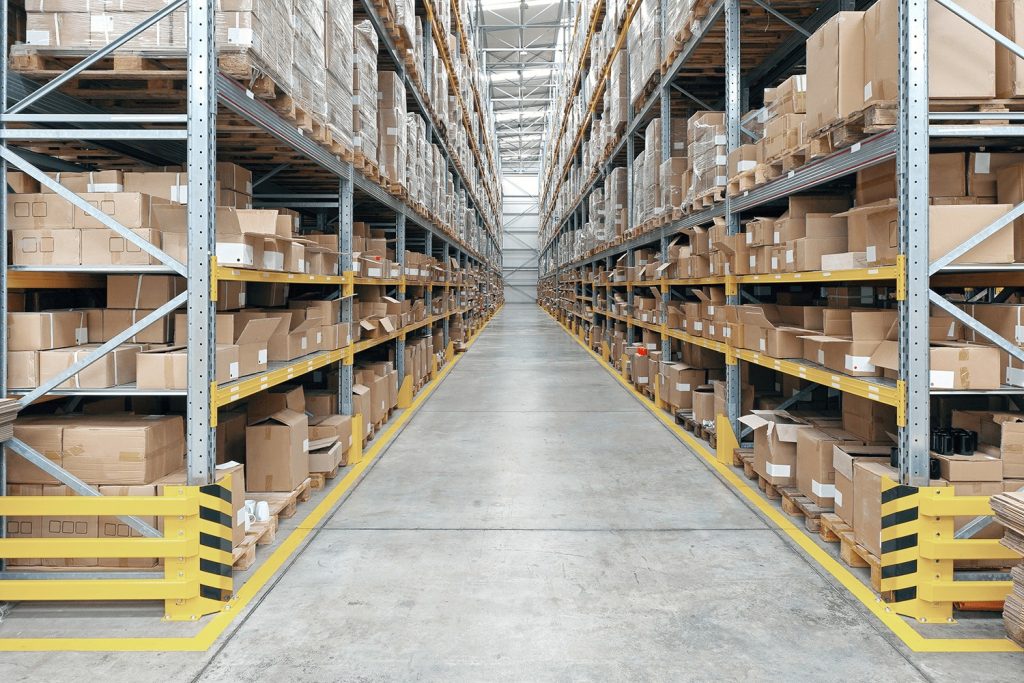 Larger Customer Base
The share of people in the European Union who shopped online has increased to 60 percent. The highest proportion of online shoppers can be found in Denmark, while Estonia achieved the biggest growth over the last ten years.
Research showed that just twelve months prior to the survey, 56 percent of people in the EU aged 16 to 74 shopped online. One year later, this share had increased to 60 percent. Compared to 2009, ten years before, the share of online shoppers had almost doubled.
60% of people within the European Union shopped online in 2019 for a total of 621 Billion Euros in online sales – Research by Eurostat
According to the 2019 figures for the EU Member States, high shares of people who shopped online during the previous year were recorded in particular in the Scandinavian countries.
The highest shares were found in Denmark (84%) and Sweden (82%), followed by the Netherlands (81%), Germany (79%), and Finland (73%). However, the highest increase over the last 10 years was in Estonia, with the share of online shoppers up 51 percentage points from 17% in 2009 to 68% in 2019.
Custom Duties
These days, a single online order can be placed in a matter of seconds with a few clicks. You add it to the shopping cart, pay and before you know, the manufacturer on the other side of the world starts preparing your order.
The speed and convenience of shopping online and worldwide, we easily forget that importing goods comes along with a few administrative formalities. If the package gets selected and checked by authorities, additional costs such as import duties might be charged.
Duty is normally payable on imports from outside the EU when the products are first brought into the EU. This has remained the case for all print on demand products purchased from the US. However, most products can be imported within EU countries without paying the normal customs duty. Even though we love to surprise you with a package, we definitely want to save you from this rather unpleasant surprise. That is why trading within the EU is such an added advantage that your customers will be happy about.
Faster Shipping Times and Better Rates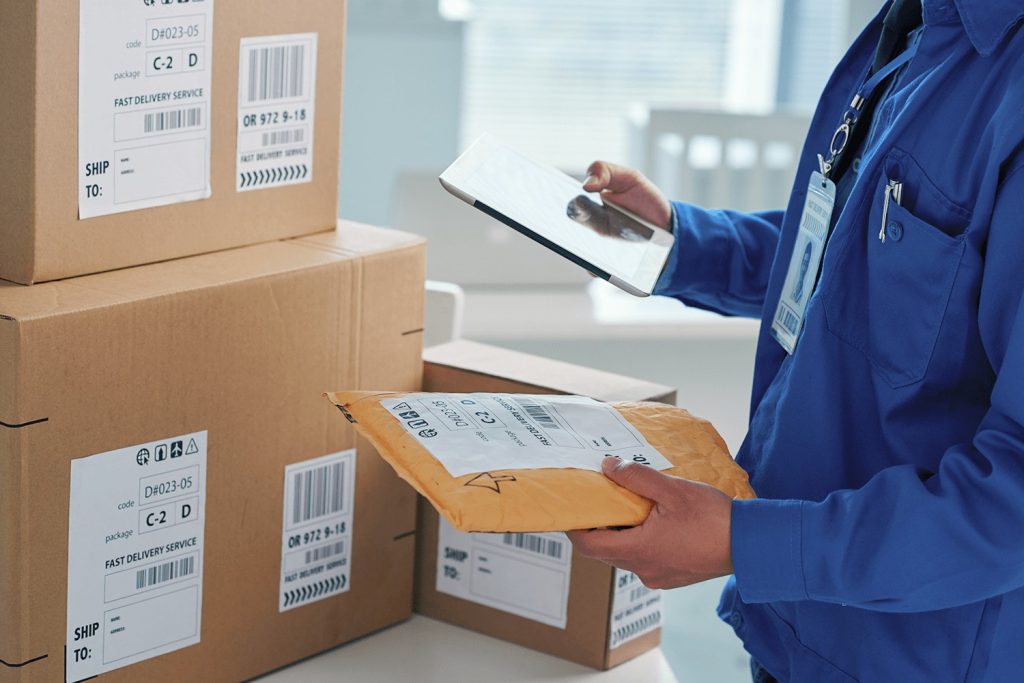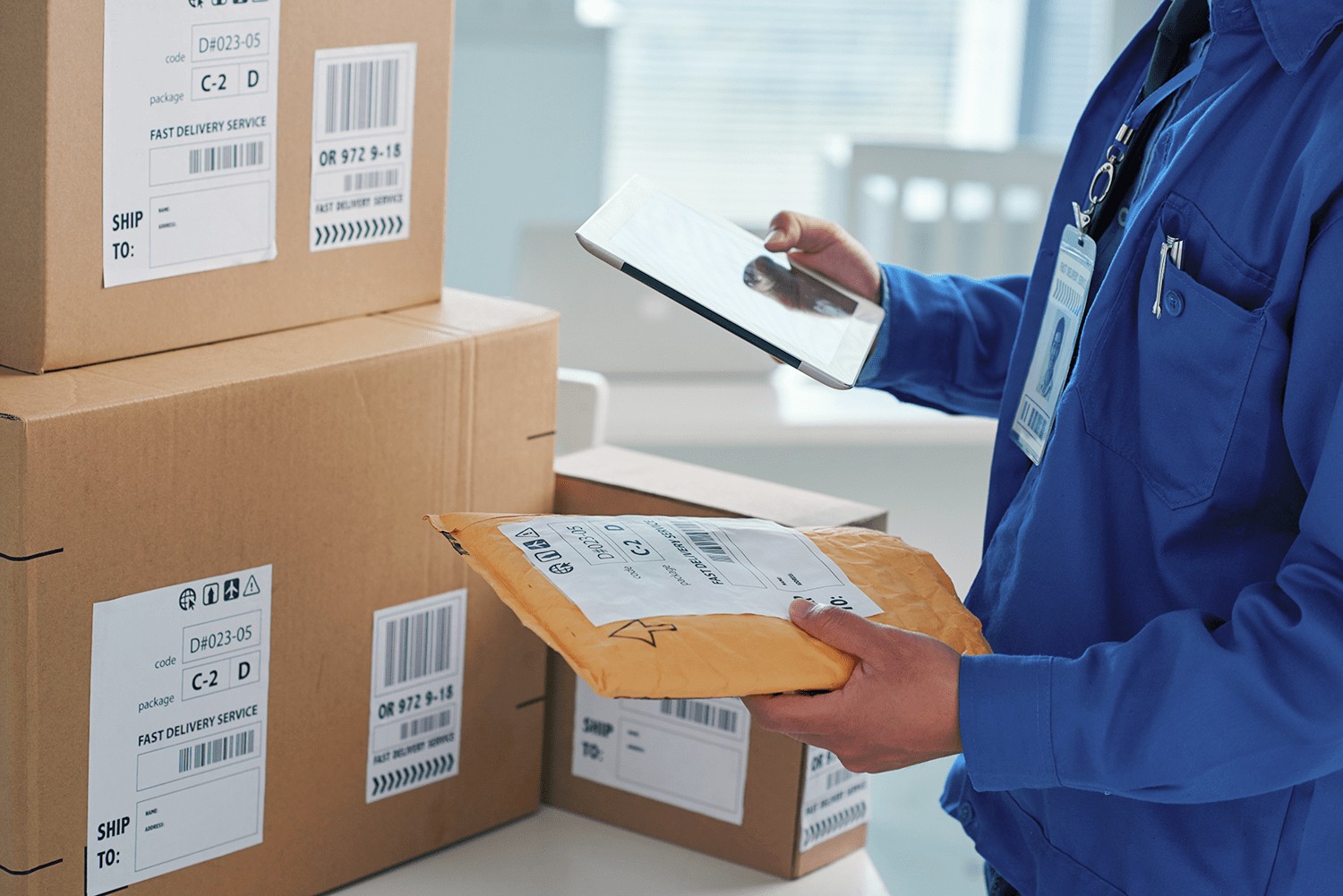 For many sellers, their number one priority is to show customers all the reasons they should buy from them. Offering fast, reliable, and often free (or at least affordable) shipping ensures that their product will reach them on time and intact. In fact, fast and free shipping has become the main sell for many eCommerce platforms with great success, just ask Amazon. 
According to research, 45% of consumers expect items to be delivered in 2 days or less, which 54% of shoppers define as fast shipping.
Fast shipping has quickly become the key identifier and potential challenge for many prints on demand sellers. Before, shipping a product from the US to Europe could take up to 21days. That is entirely too slow for any online customer today. With OPT OnDemand offering shipping times of 1-5 days, trading with Europe for US sellers just became so much faster.
High shipping rates and inconveniences of cross-border parcel delivery have been identified as being among the main obstacles for print on demand in Europe for eCommerce consumers and sellers. Research shows that cross-border parcel delivery prices charged by universal service providers can be almost 5 times higher than domestic parcel delivery prices. These rates are reduced greatly when shipping products from the EU, which is music to a seller's ears for print on demand in Europe.
Tracking Methods Within Europe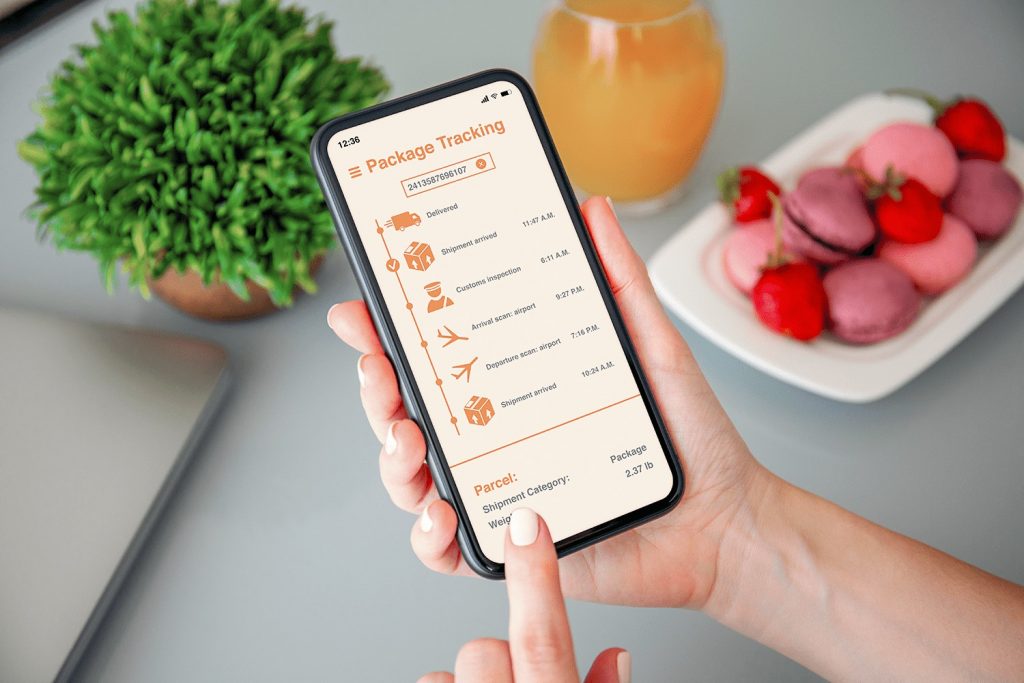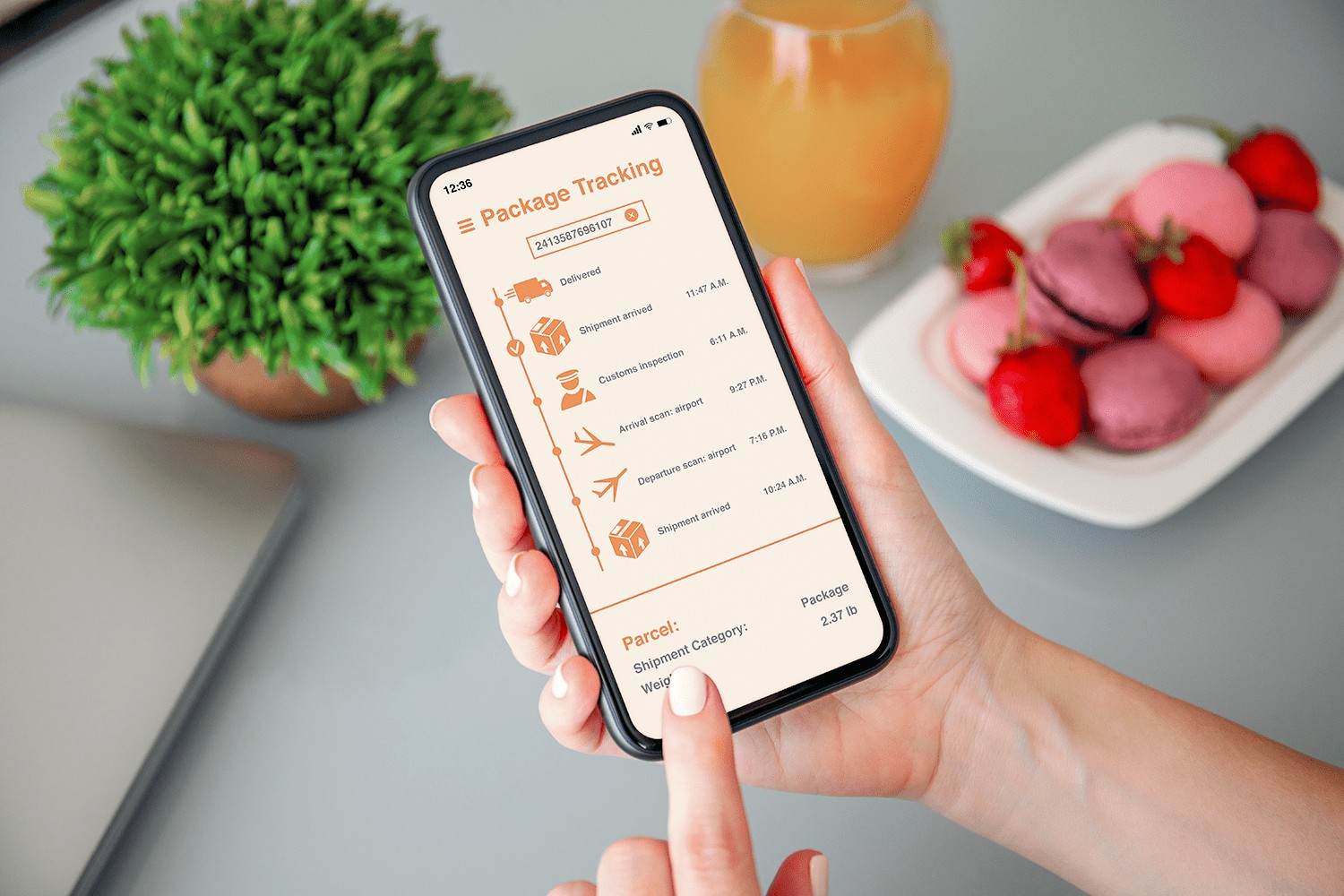 Once a customer buys your products from your online store, they always want to know where the package is, that very second. To save time checking the sites of postal companies, making calls to unknown authorities, or simply guesstimating their package arrival, most couriers give a tracking number to the customer. 
A tracking number or tracking code is a unique number assigned to each package, which allows you to monitor the movement of the parcel between countries or inside one country.
The tracking number is entered into a website and mobile apps, which will automatically check the relevant postal, courier, and logistics company on the customer's behalf, giving them peace of mind. 
Because most tracking numbers are traceable only within the country of the sender, tracking is often not offered for many internationally shipped orders. This seems to have been one of the biggest missing links, especially between the US and European countries.
However, many shipping companies within Europe offer tracking numbers for European countries, which means now you get happier customers when using print on demand in Europe.
Sell With OPT OnDemand via Printify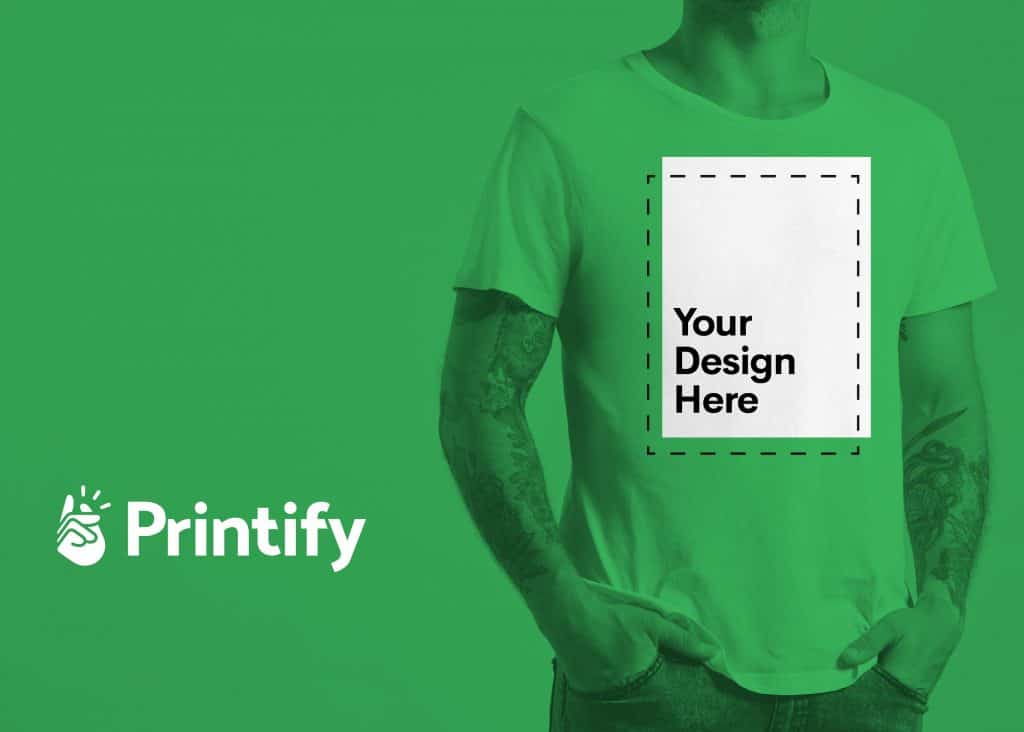 With OPT OnDemand fully integrated with Printify, you can start selling with Print on demand in Europe today in just a few clicks.
Printify continues to be one of the most preferred platforms for print on demand. In fact, over 300,000 online entrepreneurs choose Printify for their print on demand needs. Not only do we connect you to our network of 15 print providers with more than 90 printing factories, but we also have a catalog with over 230 items ready for you to customize.
We then drop ship your personalized products directly to your customers, relieving you of the hustle to find capital, warehouse storage, or delivery channels.
We also provide a direct channel to popular online store platforms such as Shopify, Etsy, eBay, Wix, and many more by integrating with them to provide ease of use across these platforms. So Start selling with OPT OnDemand in Europe today.
Share the article
Topics