Your Favorite POD Expert Predictions for 2022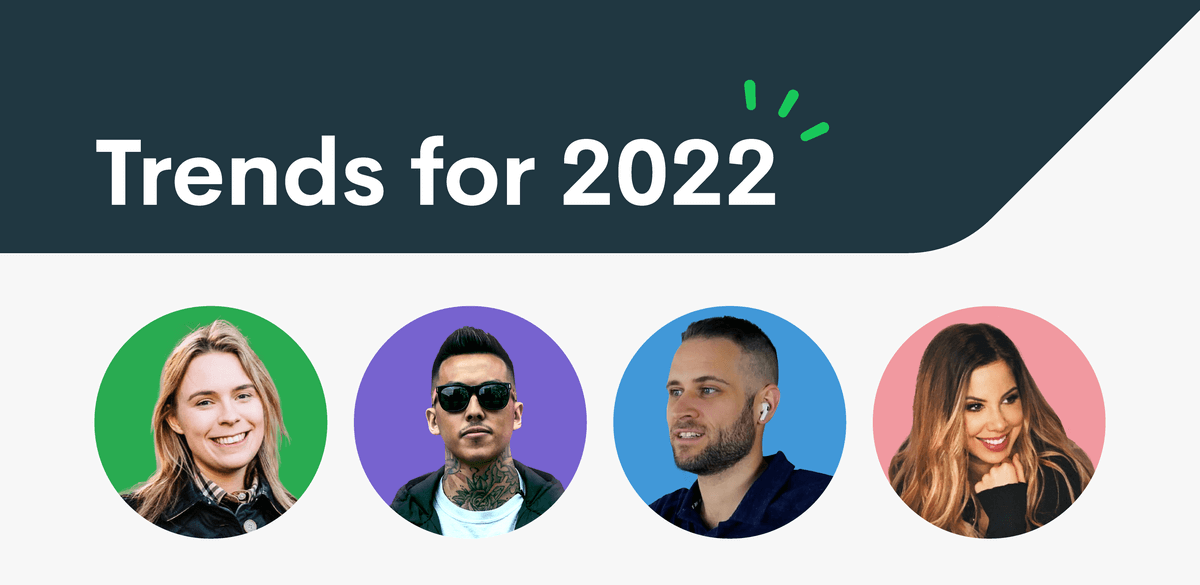 The digital world has been fast-forwarded in the last couple of years. 
With businesses moving online, the eCommerce industry is booming. There are new rules and expectations when we talk about the future of commerce. That's why now is the most exciting time to get into the Print-on-Demand world. 
What does POD have to offer us in the year 2022? We asked eCommerce POD experts about trends and predictions for this year, and we are here to tell you all about it.
We spoke to six Print-on-Demand experts about the hot topics for 2022. Here they are: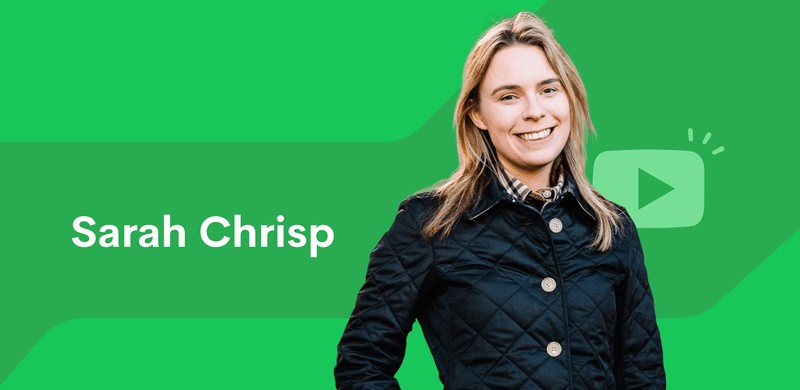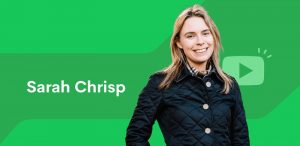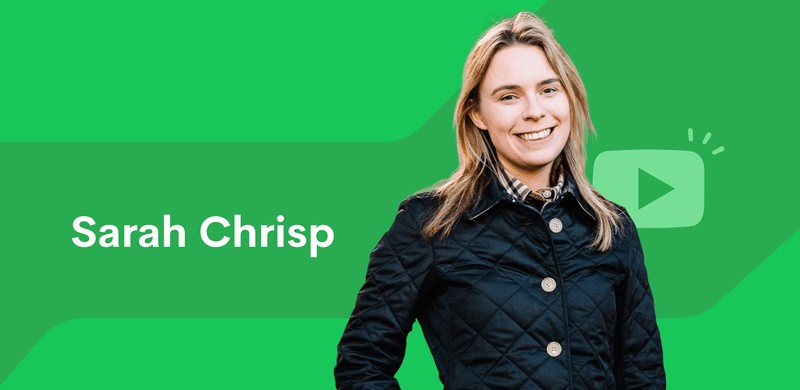 Sarah Chrisp is a veteran eCommerce expert, running a tremendously successful YouTube channel Wholesale Ted.
She shares a huge variety of content with her subscribers every week – everything from case studies of successful businesses, to tips, tricks, and strategies for choosing the right online business.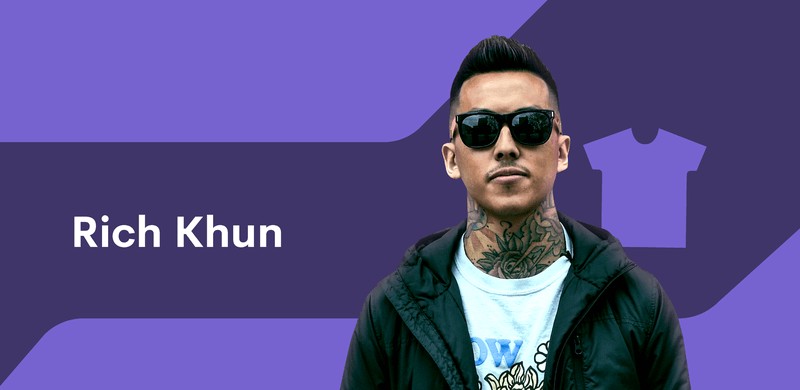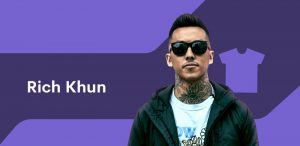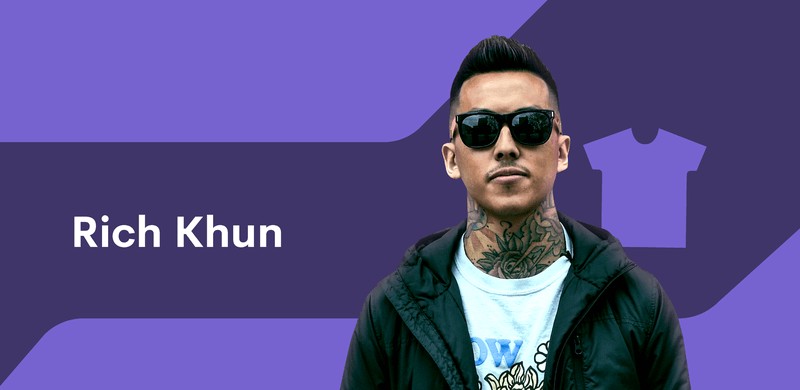 For online entrepreneur Rich Khun, being a Hustle Ninja comes naturally. He has been self-employed his entire life, starting at the age of 14. 
As time went on, he found himself being more of a creator in different fields, and he eventually got into apparel. He has spent the last six years in this industry. Rich shares his experience and knowledge through his Youtube channel, Hustle Ninjas.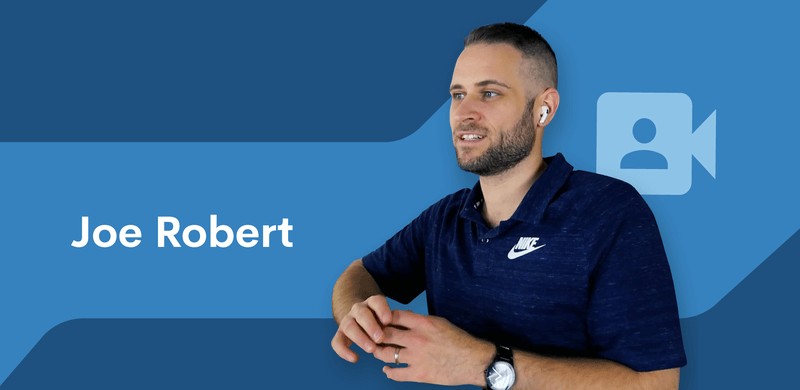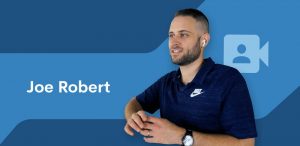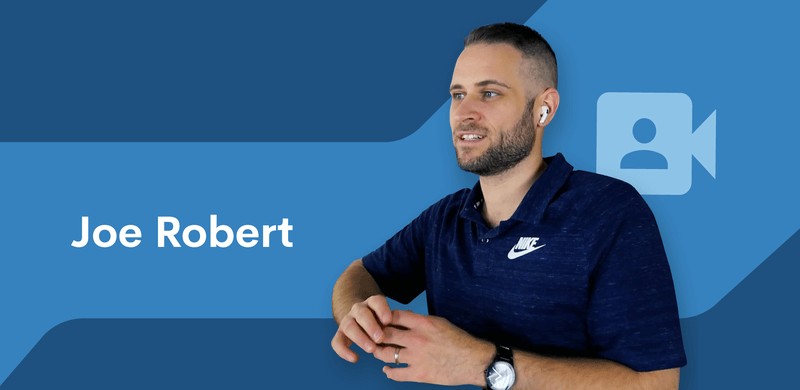 Joe Robert is a Print-on-Demand and Shopify expert running the Print on Demand Ninjas brand, where he helps his students grow and scale their online brands effectively. 
Joe hosts several premium training events, where you can learn about creating winning designs and launching profitable ad campaigns. He also has a Youtube channel, where he shares free tips and advice about POD.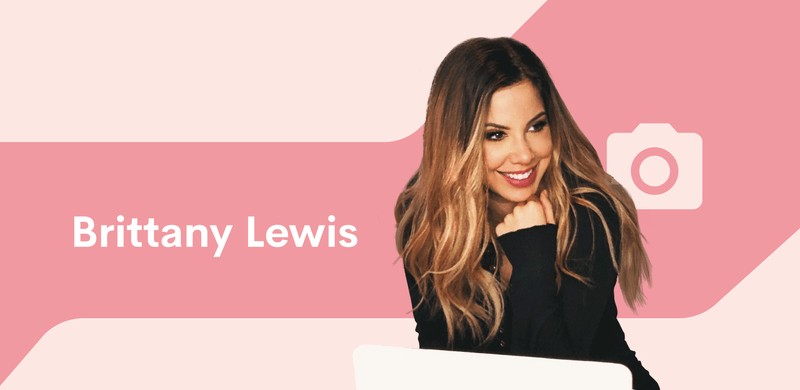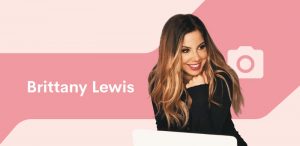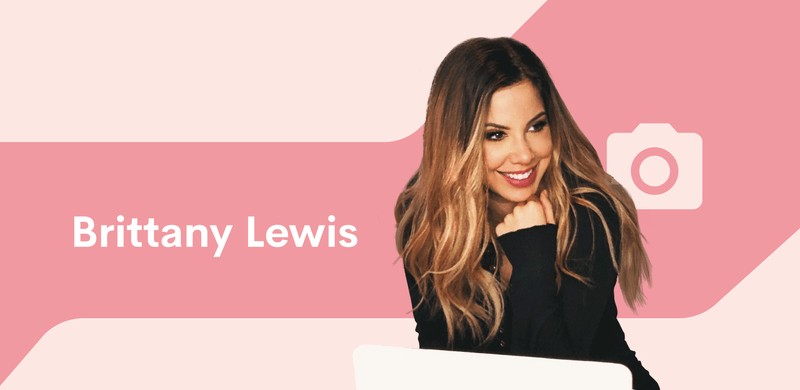 Experienced Print-on-Demand and Etsy coach, Brittany Lewis helps people kickstart their POD journey and learn about new ways of selling products online. 
She has been a Top 1% Etsy seller for seven years. With her helpful content on different social media platforms and an online course, Brittany shares her experience about what she has learned throughout her career.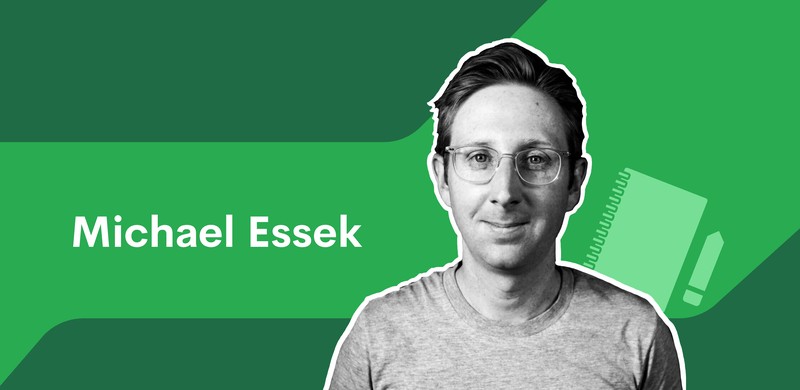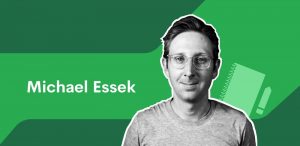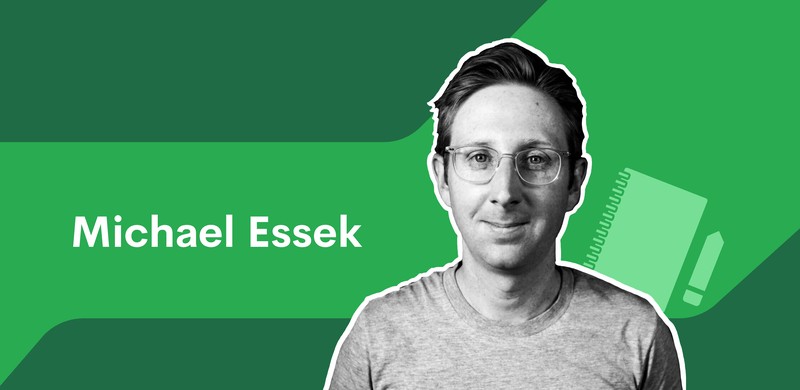 With his informative content, Michael Essek helps designers and illustrators with creative T-shirt ideas, create better designs, and grow a long-term business from their art. 
He has been designing and selling T-shirts for nine years, primarily using Print-on-Demand services. Essek's website, blog, and social media channels are full of content related to making an impact.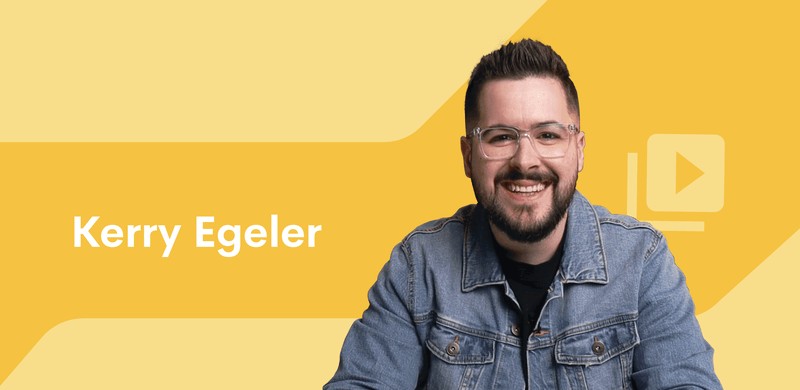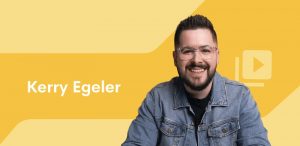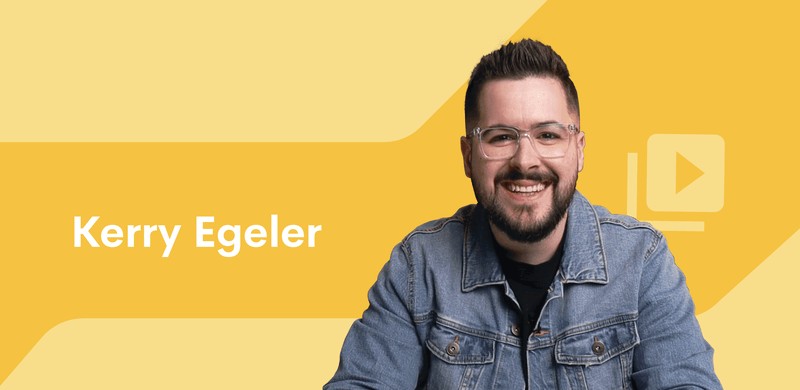 Kerry Egeler is an eCommerce expert who has sold over 20,000 t-shirts, made merchandise for celebrities, and grown multiple successful online businesses. 
His online course and community, Shirt School, helps thousands of people start, grow, and scale their online t-shirt and apparel businesses. Kerry loves helping people experience the freedom that comes with running and owning a successful online business.
What Were the Biggest Challenges for Your POD Business in 2021?
Sarah Chrisp: "This year has been much easier than last year for my business. The main reason is that suppliers have adapted to changes caused by COVID-19. The biggest challenge was still border restrictions internationally, which were changing quite rapidly."
Rich Khun: "My biggest challenge for this year has been the fulfillment part of the business. It has been the biggest trouble for our team, and is why we are switching to the Print-on-Demand full time in 2022. It makes the business more scalable and takes away the hassle."
Joe Robert: "Print on Demand is becoming more competitive every year. More people are jumping in, and there are countless platforms where you can sell your products. There are also new places to advertise your products and build an audience. The challenge is to choose the right niche, products, and channels."
Brittany Lewis: "2021 was jam-packed with different trends throughout the year. Lots of new things were popping up every month, and I had to make predictions. It was challenging to keep up with the changes and decide which trends to focus on as a seller."
Michel Essek: "We are always looking for new trends, stories, and topics to create designs in this industry. Understanding the big thing of 2021 was one of the biggest challenges for me. I needed to know what people were paying the most attention to and what were the biggest trends."
Kerry Egeler: "The biggest challenge in 2021 was properly figuring out how to effectively run ads on Facebook and still be profitable. Many factors affected product advertising online in the last year, and adapting to those changes was challenging as well."
What Are the Three Things to Watch Out for in 2022?
Sarah Chrisp:
" 1. Rise in niches related to group activities: For example, over two million weddings have been booked this year just in the United States already, which potentially represents a huge business opportunity for online sellers.
2. Personalization will continue to rise in 2022 as well. People like to have their pictures or texts printed on new products, and that's something to pay attention to for merchants.
3. Platforms like TikTok will continue to grow and influence the eCommerce industry. It is a massive opportunity for merchants to jump on that platform and drive traffic to their websites from there."
Rich Khun:
" 1. It is important to look out for new items in 2022. The catalog is getting filled with new products all the time, and merchants should always have a look. That way, they will not miss out on new business opportunities.
2. Google Trends is also a thing to watch out for in 2022. It is a great tool that can help you find new trends and understand what your audience is searching for. It can help you choose the right focus for your business.
3. New Social Media platforms are also something to pay attention to. For example, people started using TikTok massively in the past couple of years. If you are able to get on a social media platform earlier, you have more chances of getting attention and traffic to your website."
Joe Robert:
" 1. Continue to look for ways to evolve in what you are doing: It will be important to differentiate yourself from others within your niche. Find the angle that is interesting for your audience.
2. 2022 will be the year of the brand: It is all about positioning now. You should build an online brand and engage with your audience to make them buy your products.
3. Build mailing lists and get useful data from your audience: This year, effective online communication will be essential. Email marketing campaigns can help you sell more."
Brittany Lewis:
" 1. The 90s and Y2K trends will continue to rise this year: They were huge last year as well, and in my opinion, we will see more and more products with these themes in 2022.
2. The reemergence of the color is also something that I've been talking to my followers about, a lot. I think we will see many products with supersaturated colors in 2022, which is trending.
3. Products that give festival vibes with various colors and psychedelic themes will continue to rise as a trend in 2022."
Michael Essek:
" 1. Watch out for the economic downsides in 2022: This can be a huge factor in deciding the right target audience for your online store to deal with price increases for different materials.
2. Consider using new stories, trends, and jokes when planning campaigns: These updates are also useful when choosing new products for your target audience.
3. Understand the new modifications of Instagram, Facebook, and other social media algorithms: Produce content and drive traffic to your online store."
Kerry Egeler:
" 1. Create content in a short-form video style: We've seen a rise in this trend in recent months, and it shows to have the highest reach, which can help you sell more products online.
2. Paid ads on different social media platforms will continue to be profitable: You need to choose the product that people like and target that on Facebook ads.
3. People like to engage with new products more: Try to understand the needs of your audience and choose new custom products to offer to your audience."
What Would Be Your Advice to Everyone Who Wants to Start Their POD Business in 2022?
Sarah Chrisp: "Try to create the very best products for your audience. This is a strategy that always works. It is important to know about the needs of your audience. That way, you will create products that are useful for them. The easiest way to start is to make products that you are passionate about."
Rich Khun: "It sounds like a cliche, but it is all about starting. There is so much information out there that it is very easy to get lost. Then it is always really hard to start when you are trying to make everything perfect. That's why it is important to start with the resources you have, create a website, choose products, get lost and then improve later."
Joe Robert: "Take it slow, and don't be afraid to experiment with new things. A lot of people jump into the Print-on-Demand world with very high expectations. You need to realize that your business needs time to grow, and it can be a lengthy process. Experiment with different products and see what works best for you."
Brittany Lewis: "Start executing your ideas now, and start messy. Stop planning every single detail for your business and start testing them in the real world. This way, you will quickly see what works the best for you and what are the things you should change. Use platforms like Etsy, that has more than 80 million users worldwide, and find online resources that can help you scale your business."
Michel Essek: "Do the research and understand what Print on Demand means. A lot of people start their businesses without fully understanding this concept. After researching, you need to align the designs and needs of your potential customers to your ideas. You need to know who you are selling your products to. This can help you successfully kick off your business journey in this field."
Kerry Egeler: "Picking the right niche and choosing the right product are more important than ever. The competition has gotten higher in recent years, and now it is essential to be specific with your products. You should make sure that your designs stand out. Create content on social media and reach your audience to understand their needs."
What Are Your Personal Do's and Don'ts for the New Year?
What Are the New Opportunities for Merchants This Year in the POD Industry?
Sarah Chrisp: "There are many new opportunities this year. We will see the rise of different niches. For example, people return to travel, and there are lots of products that can be useful in this case. Looking at new products and understanding their fit to your target audience is a great opportunity to grow your online business."
Rich Khun: "It is amazing to see what opportunities Print on Demand brings to online merchants. Anyone can start their online business with very low capital and scale it. There are many platforms out there that can help with that. You can either create your own website or join marketplaces such as Etsy and Amazon."
Joe Robert: "There are major opportunities that arise with brands this year. We have seen in the last 18 months that personal brands are doing much better than just individuals selling products. People trust small brands more and more, and they buy various products from them. I think this is the biggest opportunity for any merchant out there."
Michel Essek: "There are new opportunities for personalization in 2022. People like ordering products that are unique for them, and this trend will continue to rise. There will also be new products that people get excited about and new topics to create designs about. This year, jumping on trends can be a big opportunity for online merchants."
Kerry Egeler: "We see more unique products coming in the catalog, representing huge business opportunities for merchants worldwide. It can help you choose a better niche and expand your business to new areas. People also like personalized products, which will be the biggest trend in 2022."
We would like to say a huge thank you to all of our experts who took their time to share these valuable insights with our audience.
We hope these tips are helpful for you to start and ignite your Print-on-Demand business in 2022 with Printify.
Start your own business with Printify!
Are You Ready to Rock 2022?
Share the article
Topics