Personalized Housewarming Gifts for Your Store
It's a special moment when someone invites friends, family, and guests over to their home for the first time. Often referred to as a housewarming party, these moments are predominantly informal events that give new hosts the chance to show off their brand new living spaces. During these events, it's traditional for guests to bring some form of gift to celebrate the successful move.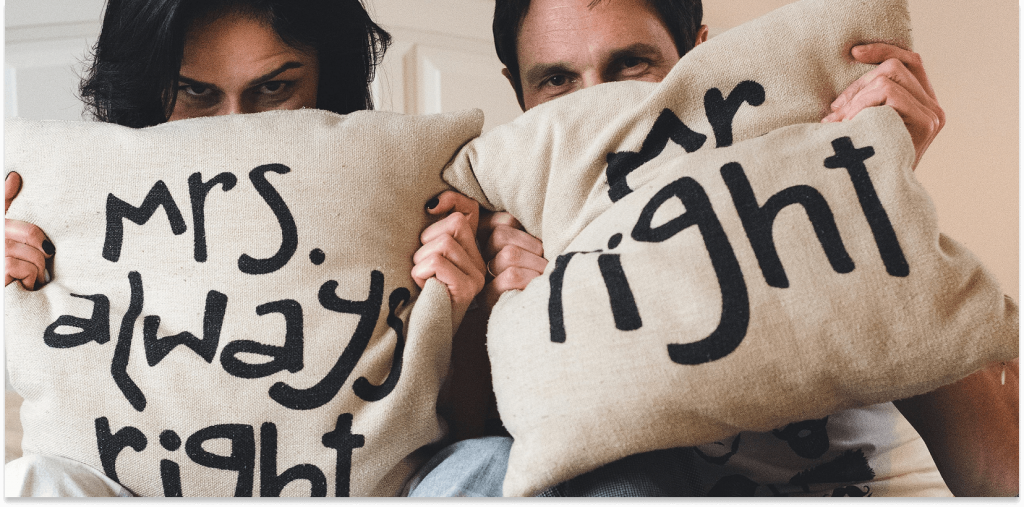 Now, like the home, apartment, castle, etc. was only recently occupied by the current occupants, there are often a few details that haven't been sorted out yet in terms of decor, utility, or styling. This transitional period is a brilliant opportunity for anyone to potentially fill in some of those gaps by including a few applicable products in an online catalog or by tailor-making some individualized items.
The Brainstorming Begins for Personalized Housewarming Gifts
When it's time for the organizer to unwrap their presents, it's always a better feeling to send something with substance. We're talking about personalized housewarming gift being welcome, easily utilized, referencing a memory, inside joke, etc. After all, custom items are massively popular, vastly applicable, and (relative to the item) can be included in just about any location – from bathrooms to hallways and on to much more.
However, looking around any home and living store, there are only a few variations of the appliances, features, and objects for sale on location. Furthermore, many of these 'normal' stores' inventories can be fairly limited when it comes to design, artwork, and out of stock items. There are few bummers quite like finding perfect personalized housewarming gifts in an entirely wrong color.
Bringing a Hosts' Home to Life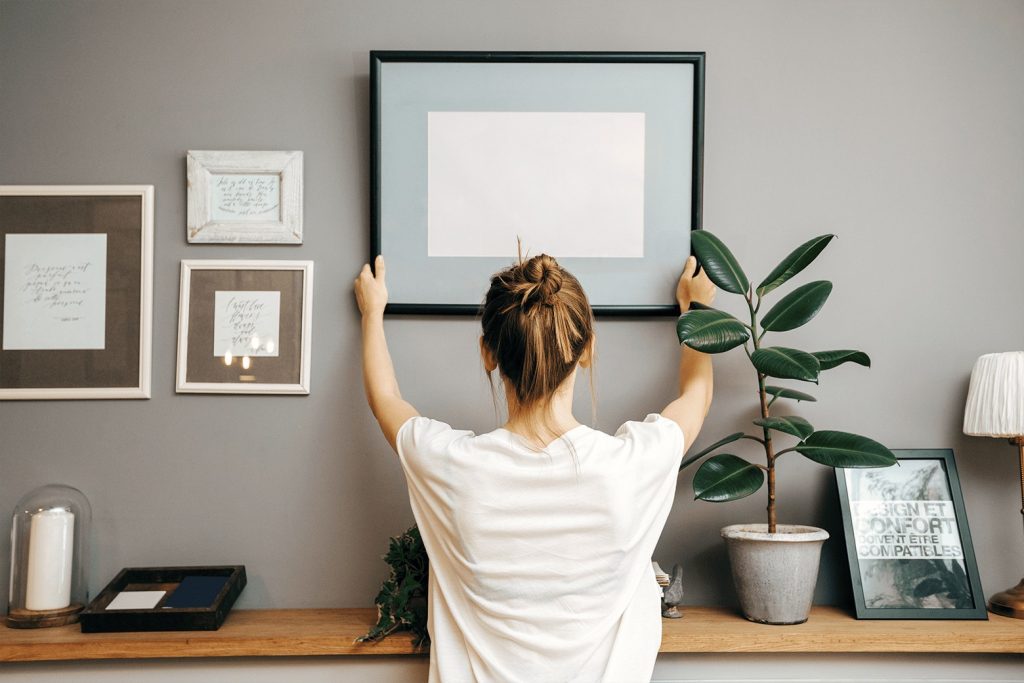 No, not literally there, poltergeists. This is where you (and your Printify eCommerce store) can come in to save the day.
Every single blank product mentioned in this article is, quite literally in some cases, a blank canvas for just about any legal idea in good taste to blossom onto.
Here are a few great products to pique interest, make eyes pop, and introduce a little more excitement to any hosted shindig.
Wall Furnishings
The Printify catalog offers quite a few variations here – each capable of breathing new life into a formerly barren wall space – or enhancing an already entrenched decorative styling. This means that if you believe a certain picture, design, artwork, etc. would be a good fit, it's simply a matter of moments to transform that theoretical into a hangable personalized housewarming gift.
While the choices listed below are all currently available, please know that our teams are continually searching for additional products and print providers to increase our options. So, it's very possible we may have more alternatives coming out soon.
Personalized Housewarming Gifts – Canvases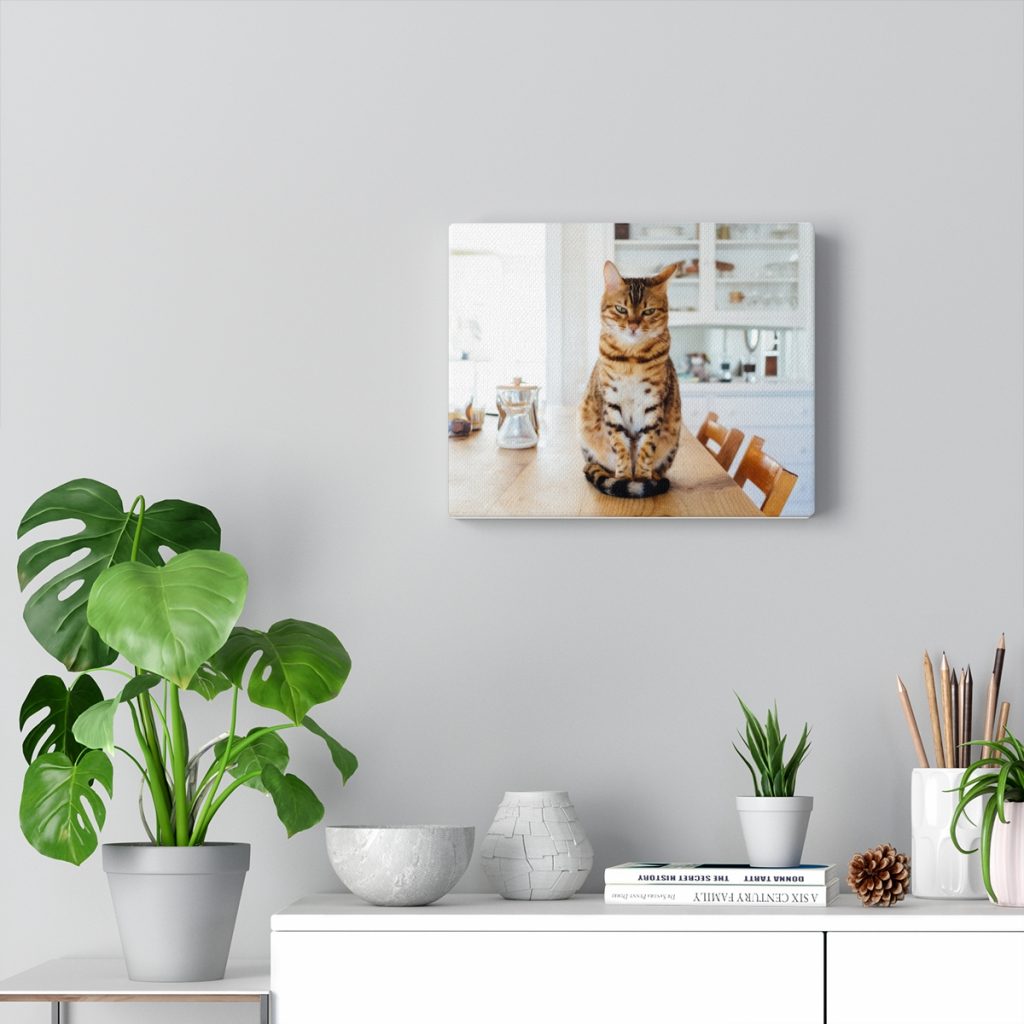 The 100% cotton composition of these pieces is undoubtedly brilliant in maintaining luster, vividity, and color quality. Furthermore, the printing area of the surface extends over the sides, making any included content flow outward from the wall.
If a little seamless decoration is your customer's thing, please see the canvas gallery wrap or stretched canvas. If a little framing action is necessary, you can either fill in the printing area on the sides with a color (maybe black or white), or there are a few framed canvas options. 
Custom Posters as Personalized Housewarming Gifts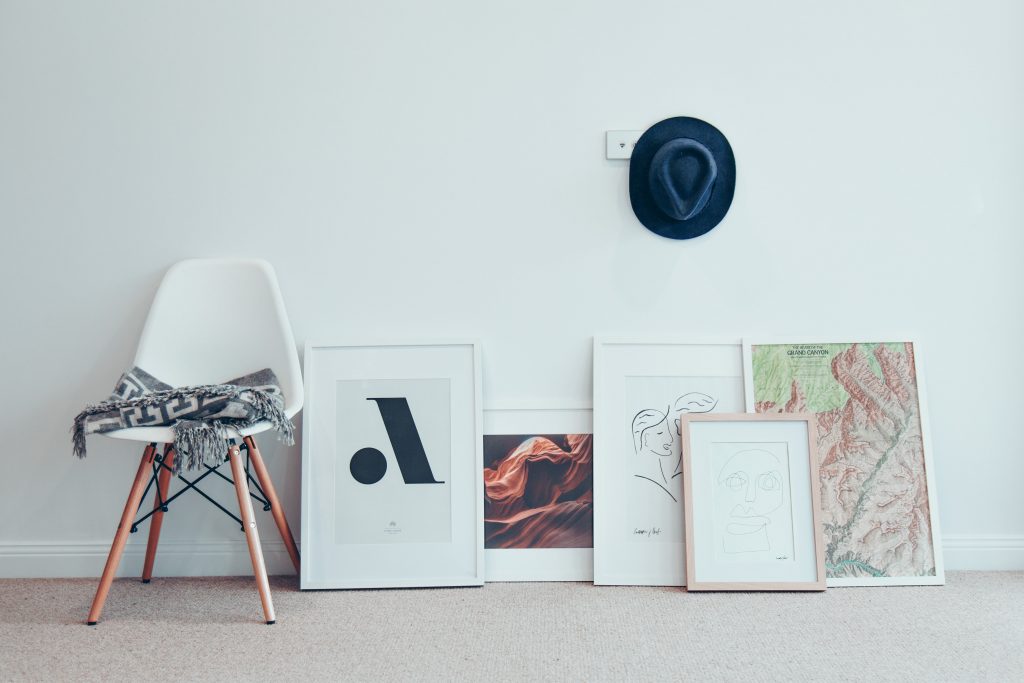 Who doesn't like a poster? These iconic mediums of the arts, social transformation, stereotypical teenage rebellion, etc., are near perfect for anyone with any modicum of poetic inclination, personal connection, or sports team.
The catalog currently hosts six poster options. Four are flat and traditional while the other two have a thin black frame. Furthermore, we also offer a decal option – if the design really wants to become one with the wall.
Miscellaneous Hangings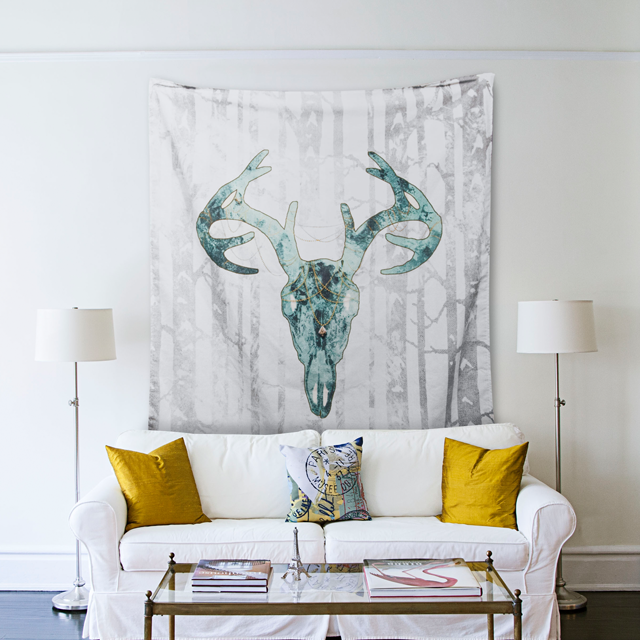 If you're still reading through this section, it must mean that you might not have found the perfect hangable personalized housewarming gift for a product line yet. Fortunately, there's a bit more – pieces that don't fit cleanly into the two broad categorizations above.
For instance, an indoor wall tapestry – a draping capable of blocking sunlight, adorning a wall, or separating rooms. Or, a wall clock; framed in light-colored wood. Lastly, ceramic ornaments can be hung anywhere needing a bit of adornment – from fir trees to fridges. 
Bathroom Considerations
A bathroom is arguably one of the most personal rooms in the house. As such, the act of providing a personalized housewarming gift to that hub is a beautiful gesture. Depending on what a host needs, any guest could supply some shower curtains, bath mats, or a towel(s). It's worth mentioning here that these are all quality, durable items that will easily maintain their printing through reasonable use.
Bedroom Inclusions as Personalized Housewarming Gift
While yes, everything in this section supports a wondrous array of colorful adaptations to their stark white beginnings, it's their sheer comfort factor that makes them stand out. As soon as the host is enveloped in one of these personalized housewarming gifts, they'll never go back to standard-issue materials.
Blankets
No one wants to flop down onto an uncomfortable covering. Fortunately, that will never be a worry with any of these custom microfiber duvet covers, comforters or blankets. After being wrapped in a favorite color scheme or design, your customers will never go back to standard-issue materials again.
Pillows and Covers
The very word 'comfort' is just about synonymous with a pillow. The very idea of comfort conjures the image of head support. Accordingly, all of the pillows and custom pillowcases in the Printify catalog are wonderfully made, repeatedly quality checked, and assured to ensure a greater degree of relaxation for anyone lucky enough to be leaning on one.
Custom office supplies are a modern necessity. While easy to overlook, the prevalence of these materials means that they're always a good bet for personalized housewarming gifts. These items are all capable of bringing a huge degree of customization to an otherwise bland office, library, classroom, etc.
If your eCommerce customers are interested in keeping journals or notebooks, we've got several different models to satisfy both binding and ruling needs. For those seeking a bit more pizzaz for their desktops, our custom mousepads and desk mats are more than capable. For those seeking a personalized housewarming gift for portable computer users, a custom laptop sleeve keeps things fresh and protected.
Personalized Housewarming Gifts – Stickers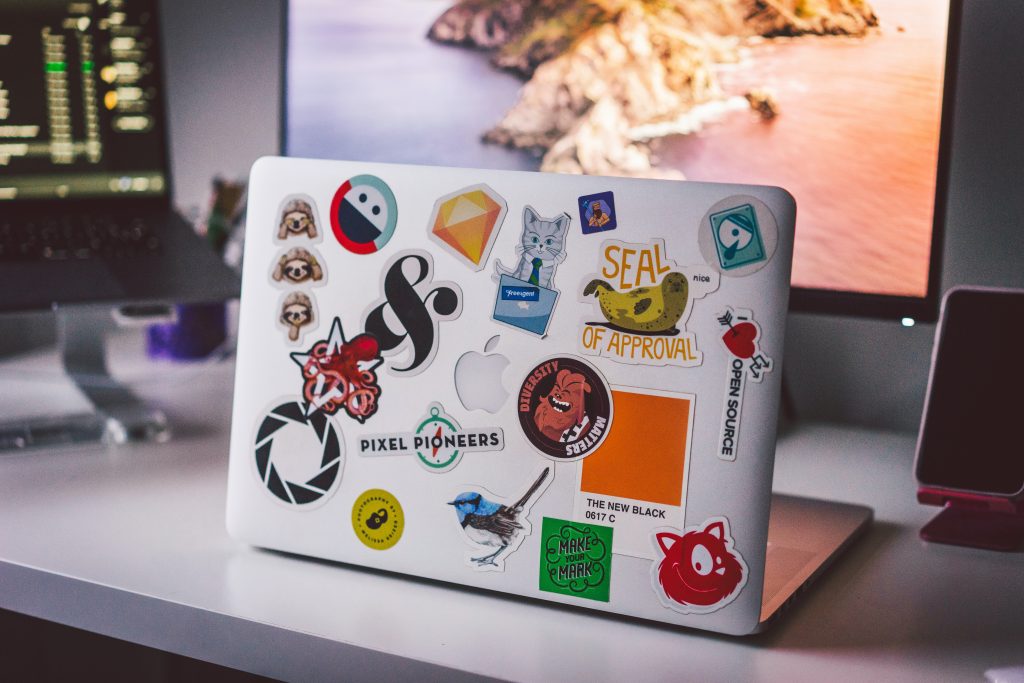 One of the fastest ways to transform a particular atmosphere is by putting up a few stickers. It's remarkable how many print-on-demand vendors underestimate these solid sellers. And it's because that perceived weakness is actually the greatest strength: they're not a whole package by themselves.
Instead, they act as an ideal companion for anything else. Not quite the centerpiece, but a wonderful component that adds to the value as a whole. Stickers are so applicable. Furthermore, a small bit of decoration goes a very long way when it comes to unwrapping presents. With three different models available, it's easy to design the perfect companion for a personalized housewarming gift.
Personalized Housewarming Gifts for Pets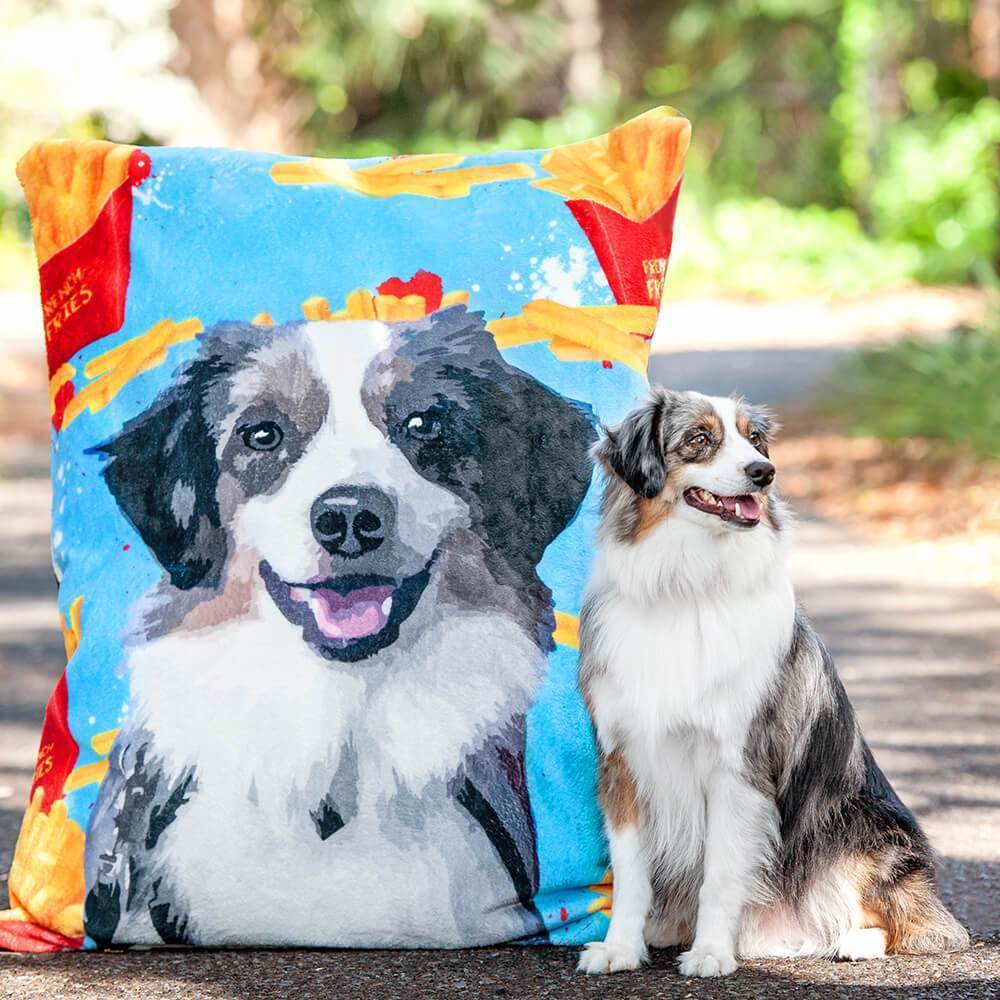 When it comes to a host with a fuzzy little friend, targeting that object of affection is one of the fastest ways into their hearts. Even if it isn't a perfect gift, just knowing you were thinking about a member of their family is a surefire method to a successful personalized housewarming gift.
When it comes to pets, the Printify catalog offers two products that serve the needs of our animal companions: a puffy pet bed or custom dog tag may be the perfect thing for one of your customer's coming parties. 
Personalized Housewarming Gift – Magnets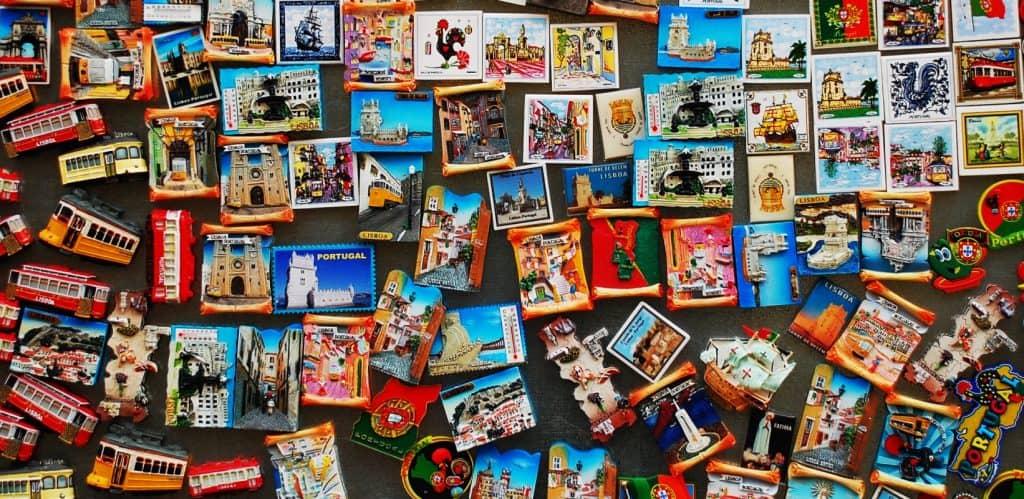 What's a fridge without a few magnets? A bit similar to stickers, little guys are ideally suited to accompanying other personalized housewarming gifts or getting the job done all by themselves.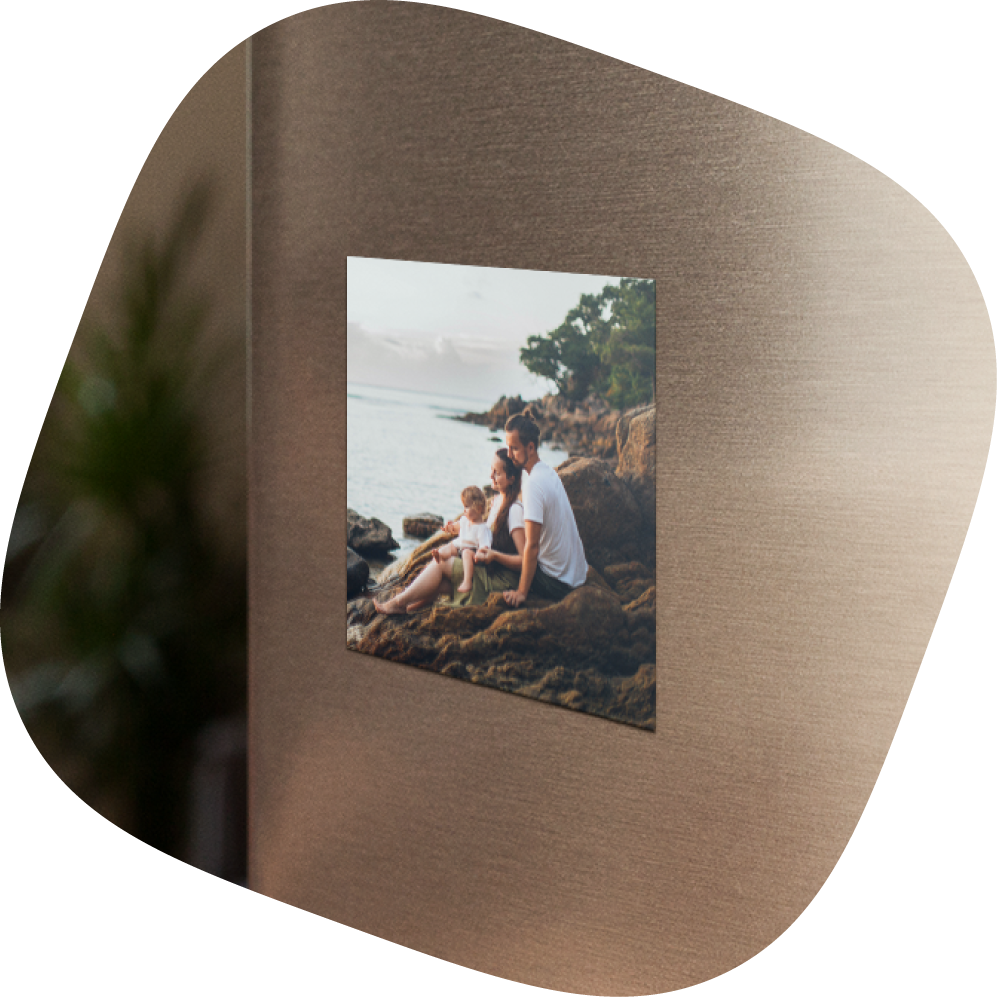 What better way to commemorate an achievement, reminisce about good times or add some color to the top of a message, clipping, or good grade sheet. The catalog currently supports three different sizes of magnets guaranteed to keep their vividity for a long time.
All the Other Good Things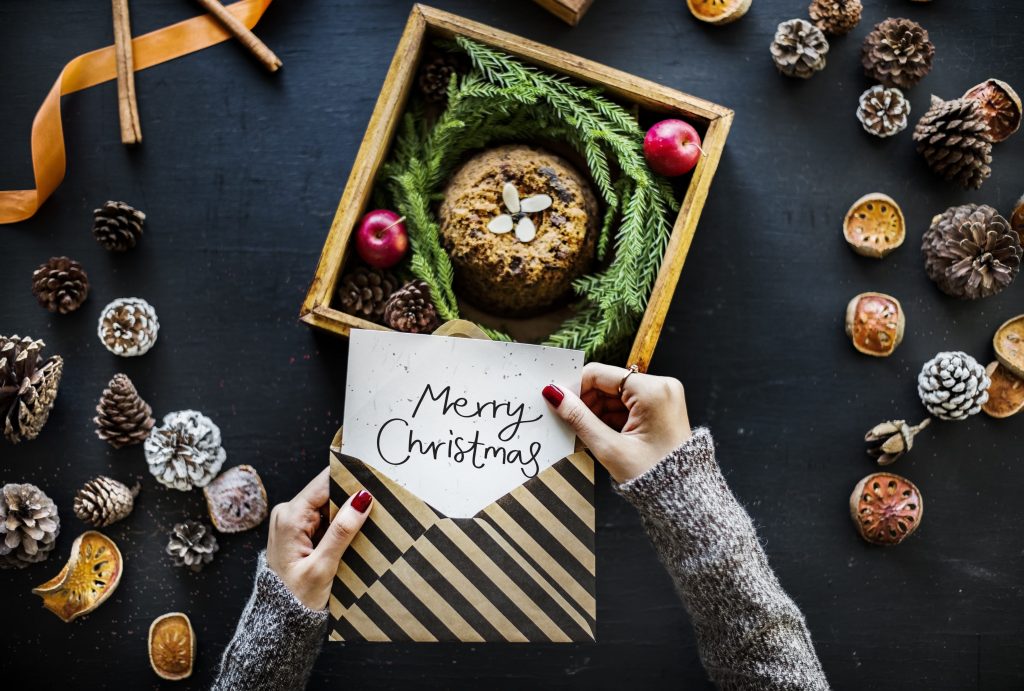 Yes, because it's very difficult to tie together custom Christmas stockings, area rugs, and stainless steel enamel bowls into a single category is just about impossible. However, some available products just can't be contained.
Depending on the season, living space, or kitchen availability, any of these popular items could become a personalized housewarming gift with just a few moments of design.
Choosing the Right Personalized Housewarming Gift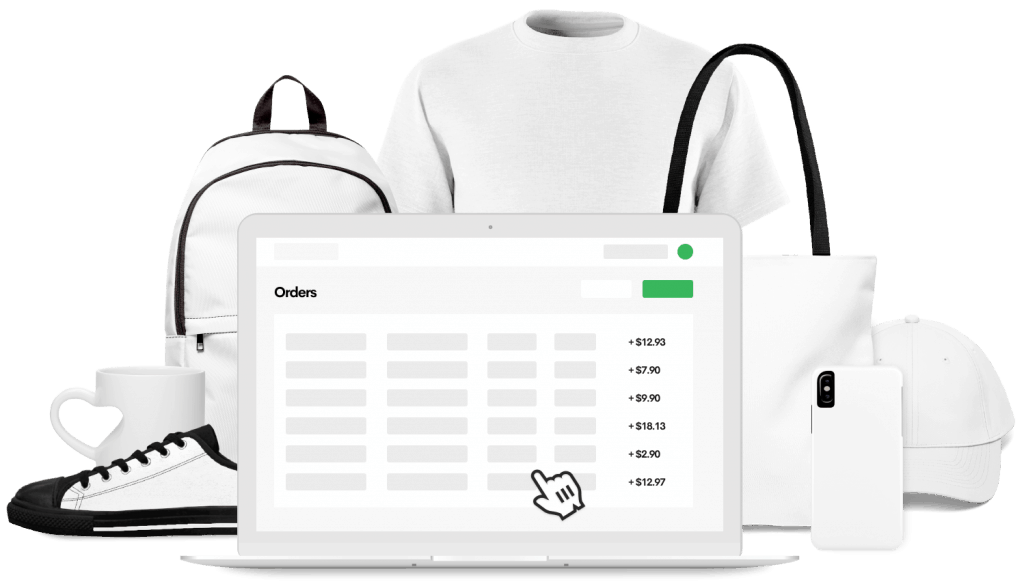 Often, the most difficult part of participating in a housewarming party is knowing what item to bring. After all, so many people have wildly dissimilar styles, needs, preferences, etc. Fortunately, those throwing the celebration will often issue some sort of requested gift list. If this is the case, things become wonderfully simple.
However, sometimes all the good ideas on that list are already taken. Or, maybe there's no list at all if things are a bit less formal. But these sideways developments also have a few benefits – now you are in full control of picking whichever item you believe would resonate with the hosts the most.
Maximize Profits From Sales
Printify makes it so easy to profit from starting a print-on-demand drop shipping eCommerce store. You can build an entire catalog of personalized housewarming gifts for your customers without putting any money down – meaning pure profit from any and all sales after production and shipping costs are deducted.
However, it's possible to decrease those production costs by 20% by signing up for Printify Premium for just under $30 per month. Often, sellers get started under the free basic package, then ramp up to premium once the orders start flowing in.
Make it happen right now.
Share the article
Topics