Oktoberfest Merch: How to Make Money Selling Oktoberfest Shirts With POD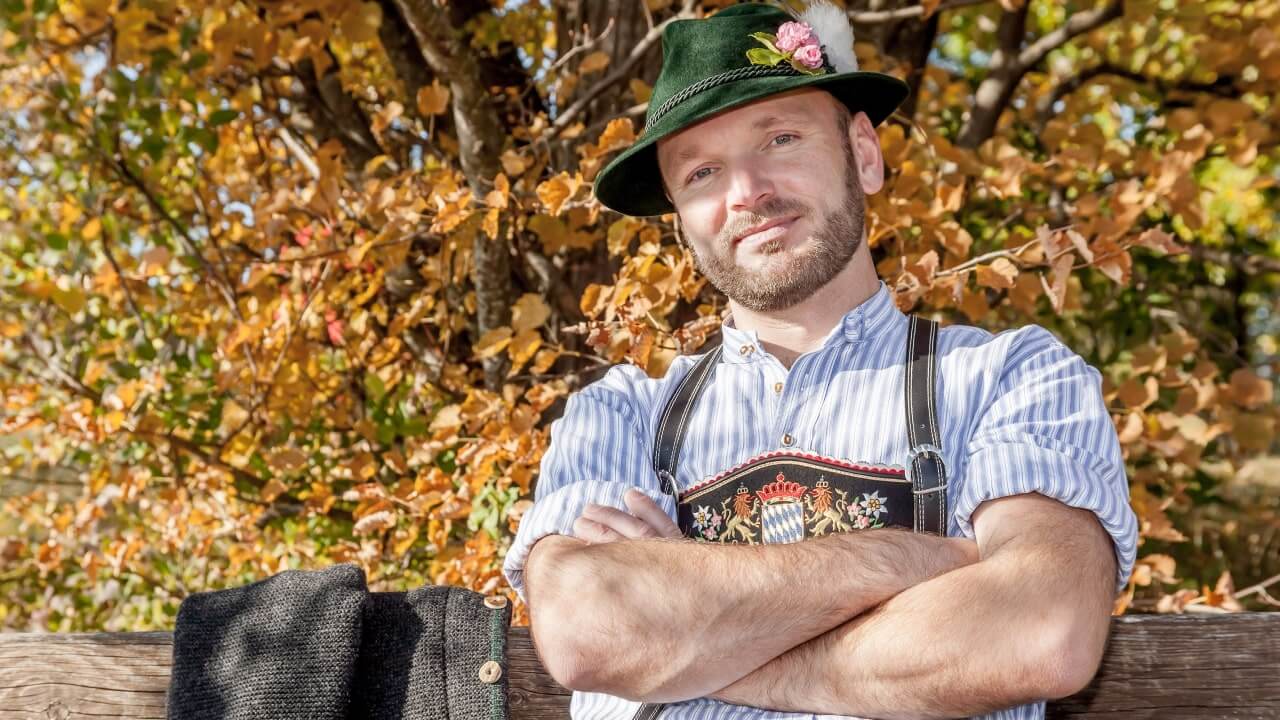 Oktoberfest is more than just a beer festival. It's a celebration of German culture, tradition, and fun that attracts millions of people every year. In the midst of beer steins and lederhosen, you'll find a fantastic business opportunity – Oktoberfest t-shirts. 
From Munich to Chicago, Oktoberfest celebrations are a global phenomenon that goes way beyond Germany's borders. You can cater to this audience by selling unique Oktoberfest shirt models and designs with Printify.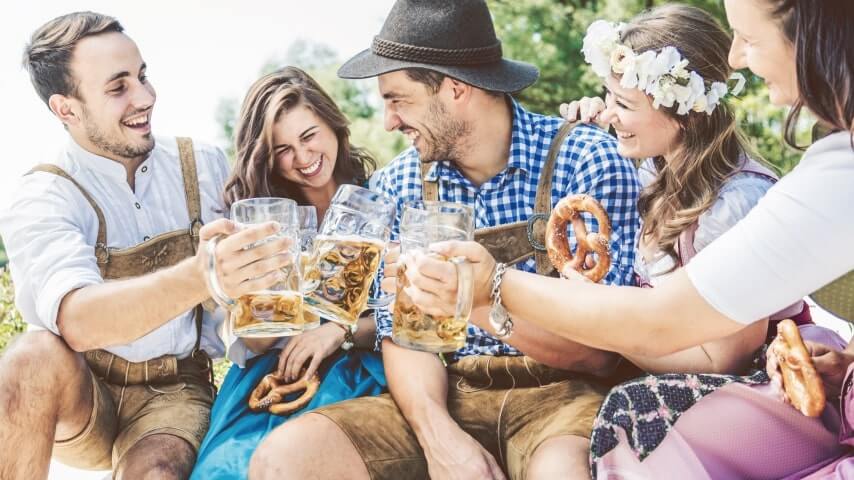 Oktoberfest is the world's largest beer festival and a major cultural event in Germany and beyond. It usually starts in the last week of September and runs through the first weekend in October, lasting 16 to 18 days. 
This festival takes place annually in Munich, Bavaria. It attracts millions of people from around the world who come to enjoy the bustling atmosphere, traditional Bavarian music, delicious German foods, and, of course, the wide variety of beers brewed in the six major breweries in Munich.
Although Oktoberfest has its roots in the celebration of the 19th-century royal wedding, it has since evolved into a global celebration of Bavarian culture and heritage.
Why Sell Oktoberfest Merchandise?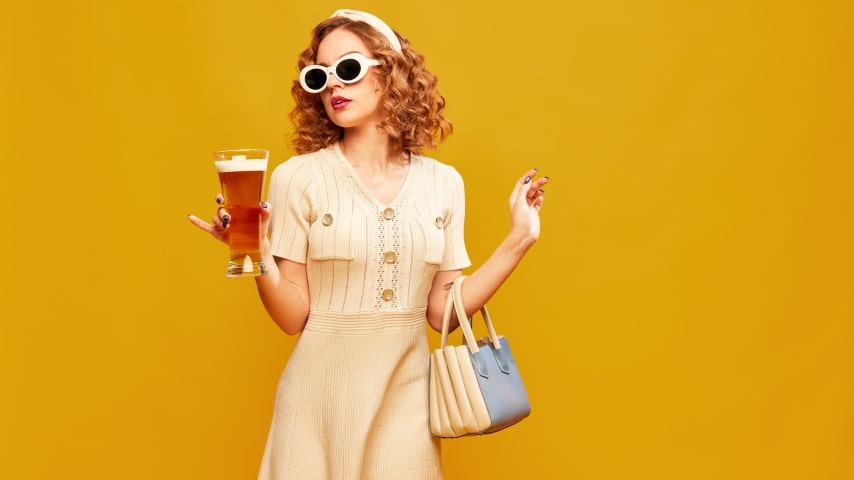 Selling Oktoberfest merchandise can be a highly profitable venture due to several factors.
Celebrate Oktoberfest by Embracing These Trends
When designing Oktoberfest fashion items, you want to create designs that stand out and appeal to your target audience. To help you get inspired, here are some trends and design ideas.
Humor and sarcasm are great for creating funny designs. For example, slogans like "I Don't Give a Schnitzel," "Beer Me, I'm German," or "Oktoberfest? More Like Oktober-best". 
Or treat your shoppers with funny images, such as a beer mug with a smiley face, a pretzel with sunglasses, or a lederhosen-wearing dachshund puppy.
Lederhosen are the traditional leather pants that men wear during Oktoberfest. They're a symbol of Bavarian culture and heritage and are often paired with suspenders, hats, and socks. 
You can use lederhosen as the main focus of your designs or as a subtle detail to add some humor or flair.
Beer is the star of the show at Oktoberfest. It's the main drink served at the festival and is enjoyed by millions of people every year. 
Depending on your style, you can use beer as a simple or complex element in your designs. You can use beer mugs, bottles, barrels, or text-based beer shirt designs to create fun and festive shirt options.
Pretzels are another staple of Oktoberfest, and you'll find pretzel-inspired designs everywhere. You can use pretzels as a cute or quirky element in your shirt designs, either alone or with other elements, such as beer or florals, to offer your customers a yummy shopping experience.
Slogans are a great way to convey your message and personality with your short-sleeve shirt designs. 
Use slogans that are related to Oktoberfest, such as "Prost," "Ein Prosit," "O'zapft is," or funny, witty, or catchy ones, such as "Beer Me," "Let's Get Schnitzel Faced," or "Zicke Zacke Hoi Hoi Hoi."
Browse Our Catalog for the Best Oktoberfest Apparel
At Printify, we have an extensive Catalog with over 850 amazing custom items, including countless shirt options that people buy and wear over and over again. We have them all, from various short-sleeve shirt models to tank tops and long sleeves.
Our Oktoberfest selection includes classic tees, long-sleeved shirt models for men, and more, all produced by reputable Print Providers from Germany and other European countries.
Oktoberfest Shirts for Women
Printify's women's Oktoberfest t-shirts are a blend of comfort, trendy silhouettes, and many color and size options. 
These shirt models, made by our esteemed European Print Providers, will be a good addition to any Oktoberfest wardrobe that women will love to wear and flaunt. Perfect for getting dressed oh so comfortably during Oktoberfest.
Oktoberfest Shirts for Kids
Children can get into the Oktoberfest spirit, too, with our range of kid's shirts in various colors. Made with comfort and durability in mind, our selection ensures the little ones can enjoy the festivities in perfect comfort and style.
Tips and Tricks for Selling Internationally With POD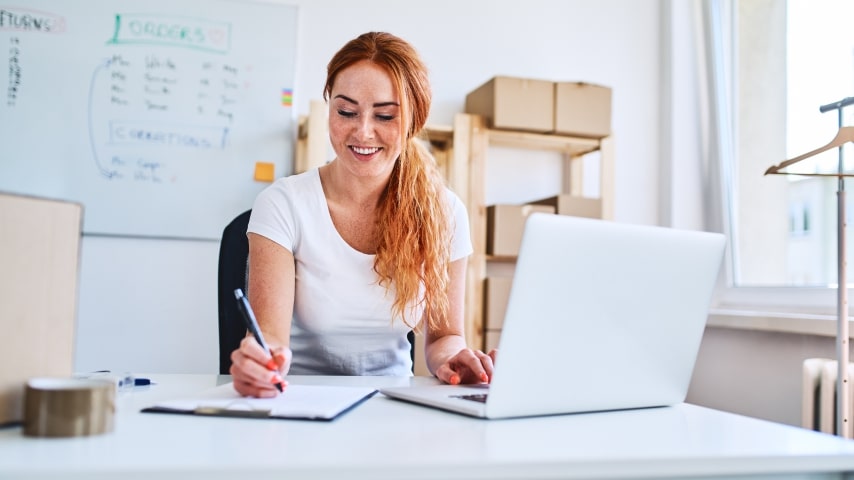 One of the benefits of the print-on-demand business model is that you can reach customers worldwide without worrying about inventory, shipping, or fulfillment. POD allows you to sell internationally easily and conveniently – you focus on designs while your customers shop.
However, selling internationally also comes with some challenges and considerations you need to be aware of. Here are some things you need to keep an eye on to have a good chance of success selling your Germany and Oktoberfest-inspired designs:
Research the Local Market and Trends
Understanding your target market is key. Research the popular Oktoberfest celebrations in different locations and tailor your designs accordingly. Use tools like Google Trends, Keyword Planner, or Facebook Audience Insights to find out what men and women look and shop for.
Get to Know the Local Tax and Legal Requirements
Familiarize yourself with local tax laws and legal requirements to avoid any potential issues. Check out online tools and resources, such as KPMG's International Tax website, to learn more about the tax and legal aspects of selling internationally.
Pick a Local Print Provider or Use Geo Routing
One of the advantages of selling with Printify is that you can choose from a network of Print Providers located in different countries and regions. This allows you to reduce your shipping costs and delivery times by picking a Print Provider closest to your customer.
For example, if you're selling Oktoberfest shirts to customers in Germany, you can choose a Print Provider based in Germany or Europe – simply filter by country and save on shipping fees and avoid any customs delays or charges.
Alternatively, you can use the Printify Geo Routing Feature, which automatically selects the best Print Provider for each order based on the location of your customers and product availability.
Make Use of Multi-Currency Support
Another way to sell Oktoberfest merch internationally with Printify is to use multi-currency support. 
This allows you to display your prices in different currencies based on your customer's location or preference. It can make your customers feel more comfortable and confident when they browse and shop in your store.
Your Turn to Shine: Capitalize on the Oktoberfest Shirt Market with Printify
Here's your golden chance to dive into the flourishing Oktoberfest merch market. With Printify by your side, launching your unique Oktoberfest t-shirt designs to a worldwide audience has never been easier. 
From an extensive product Catalog where you'll find everything you need to our efficient print-on-demand dropshipping services that take care of the entire journey from design to doorstep, we've got you. This leaves you only with two tasks: crafting designs that echo your creative spirit and marketing them to your customers. 
So, are you set to kick-start your Oktoberfest t-shirt venture with Printify? If the answer is a resounding 'yes,' then it's time to roll out the barrels of fun, festivity, and, of course, a flow of profits.
Share the article
Topics