Printify's New and Improved Mockup Generator Is Live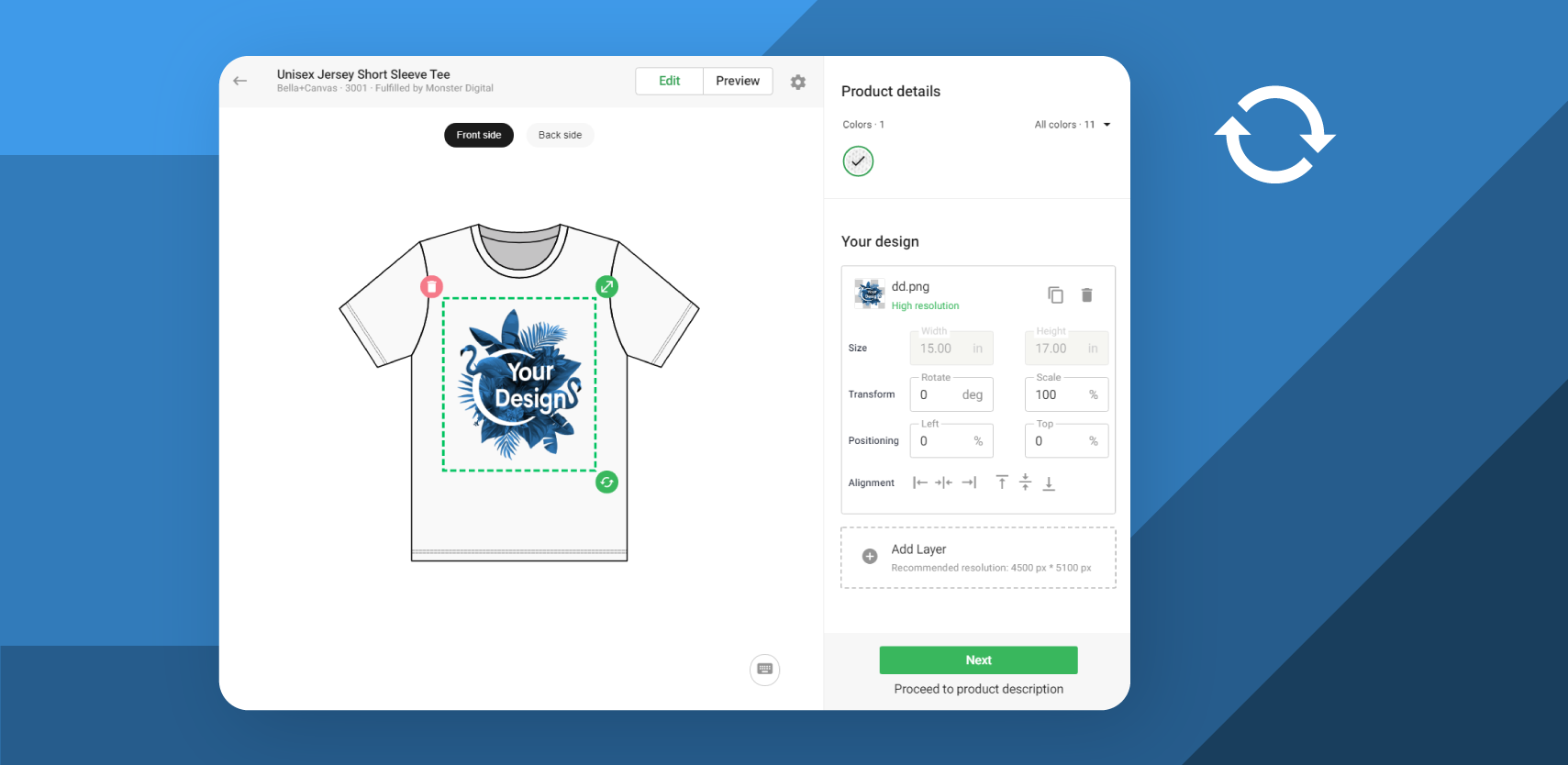 For years Printify has offered a free product design mockup generator to all our users in a bid to make it cheaper and effortless to get products to your store. As time goes by, our seller needs continued to evolve. To make sure we capture their every need, we felt that there was a need for an upgrade.
Focused on ease of use and how it looks, we've made a few changes and kept all the important elements the same. To help tweak and optimize the use of the new mockup generator, we rolled it out to a select group of users and made it available to new sellers. Therefore some sellers will find it familiar.
Main Benefits of the New Mockup Generator
The Printify mockup generator is the foundation of a successful eCommerce business and where you'll probably invest most of your time. With these new improvements, we aim to make the experience even better for you.
Better look & feel – The mockup generator underwent a UI update that is more appealing smoother to use.
Design panel for ease of use – You can now switch layer positioning and functions on the design panel on the right-hand side.
Effortless design – Faster to create products and upload them to your online store.
Mobile view optimized – The new mockup generator is better adjusted to work on mobile devices.
Mockup images – We've improved product details and preview and included lifestyle mockups for new products.
*Please note: The Printify mockup generator underwent a mostly UI update. This means that no functional elements were removed and it retains all its important features and uses that you have come to love.
Quick Preview of What's New
We are so proud to introduce to you a new and improved mockup generator. 
Now You Can
1. Easily Drag & Drop Your Design to Upload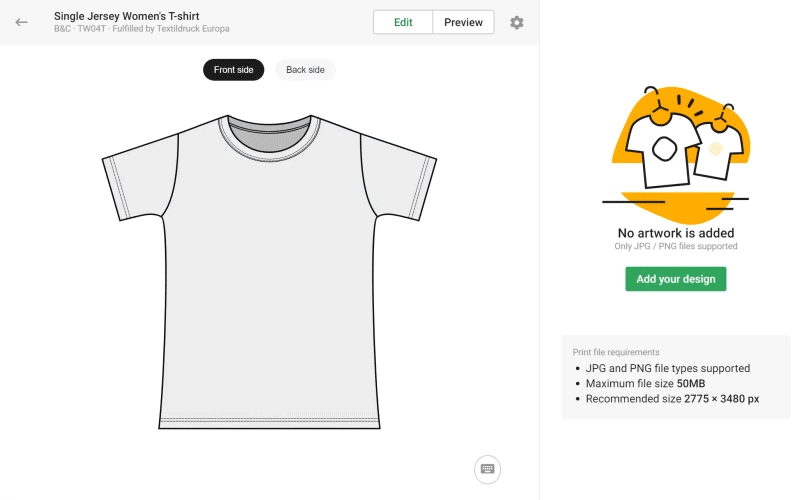 2. Duplicate an Existing Layer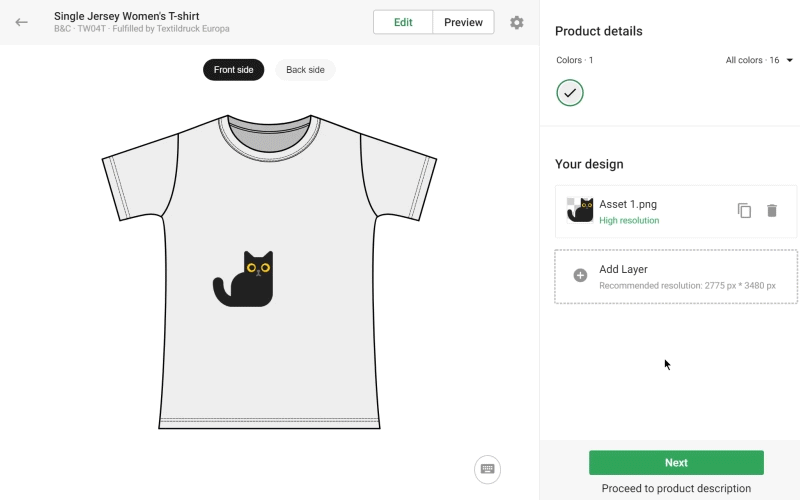 3. Switch Between Design Layers Simply by Drag & Drop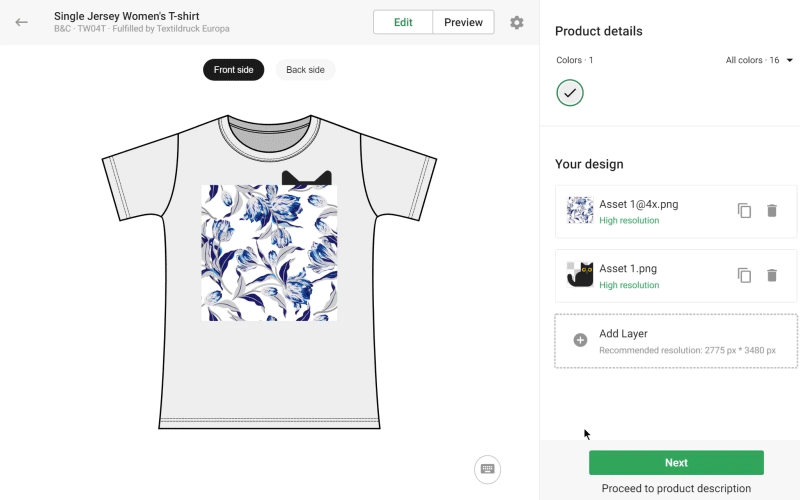 4. Create a Single Product With Different Designs/Variants More Easily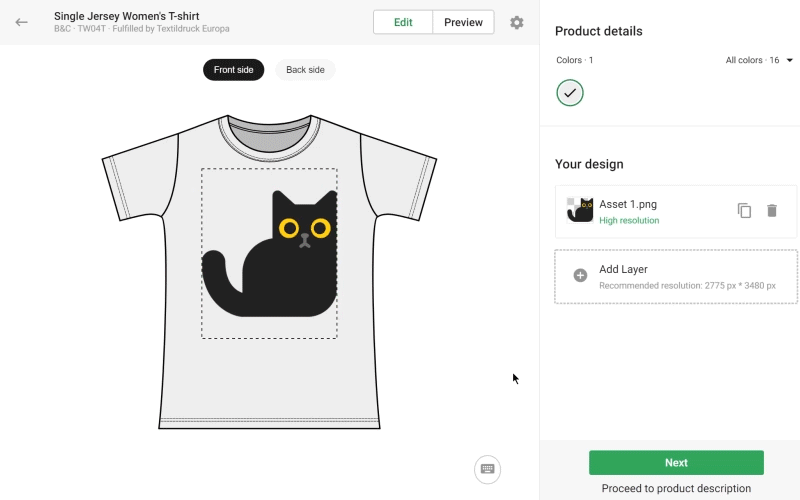 5. Preview Your Designs on High-Quality Product Images With Improved Lifestyle Mockups for Our New Products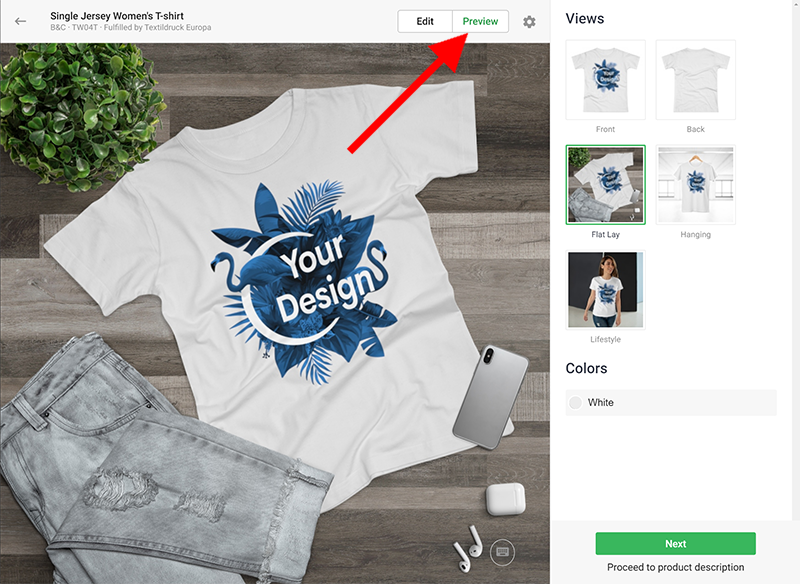 How to Use the Free Mockup Generator
The video below will take you through the steps fo creating your first custom product with the free Printify mockup generator.
Check out this help center article for more details.
And as always, the mockup is designed to easily add products to your store on online eCommerce platforms like Etsy, eBay, Shopify, WooCommerce, Wix and more.
Enjoy the New and Improved Mockup Generator From Printify
We have been testing it for a while and are confident that it doesn't just look good, but also makes it easier for you to design your products to sell. For all users with pre-loaded designs in your account, rest assured that the new mockup generator is compatible and you don't need to re-upload your files. 
If you need more help on navigating the new mockup generator, check out our help center and don't forget, we have a detailed design guide to get you started. Enjoy and cheers to a successful print on demand business with Printify!
Share the article
Topics