How To Make Shoes Online Without Any Hassle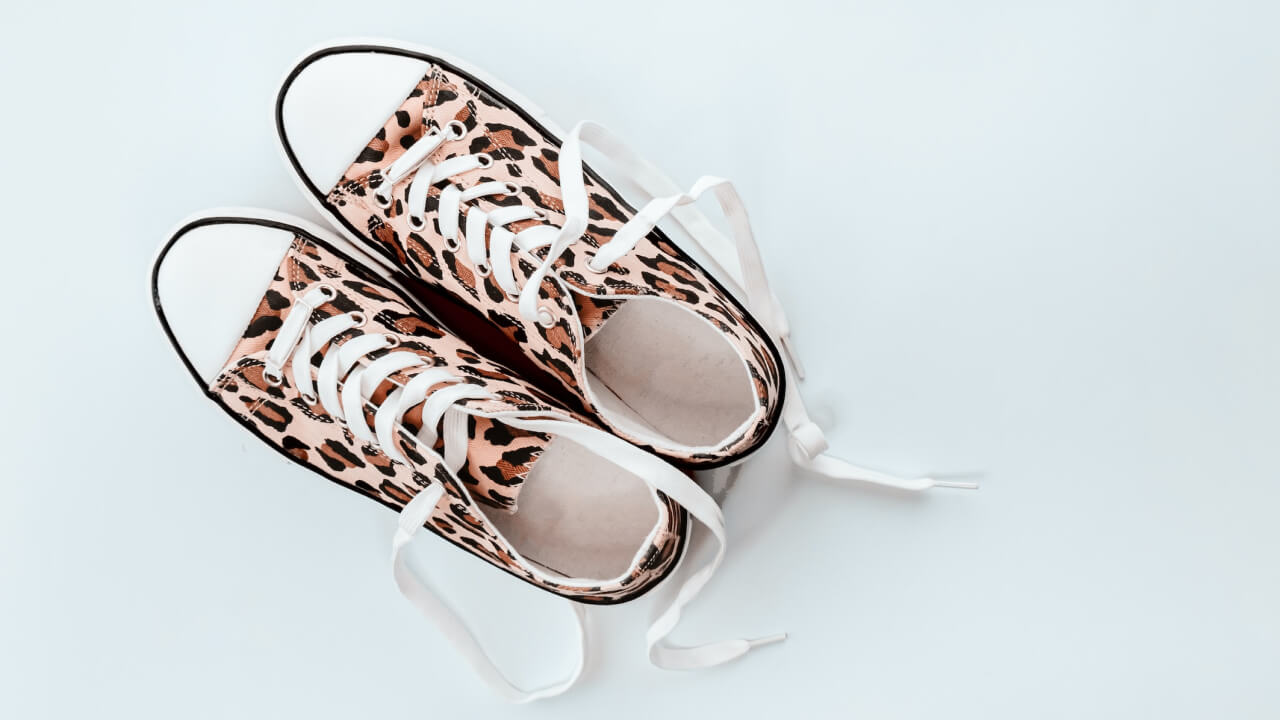 Whether you're figuring out how to make shoes for yourself or want to design a line of custom shoes to sell online, you can do both with Printify.
Forget about old-school shoemaking practices. There's no need to visit an actual shoemaker to get your own custom pair of footwear made. Our print-on-demand production model lets you make shoes from the comfort of your home, without hassle.
Keep reading to learn how to make shoes with Printify.
How to Make Shoes Online From Scratch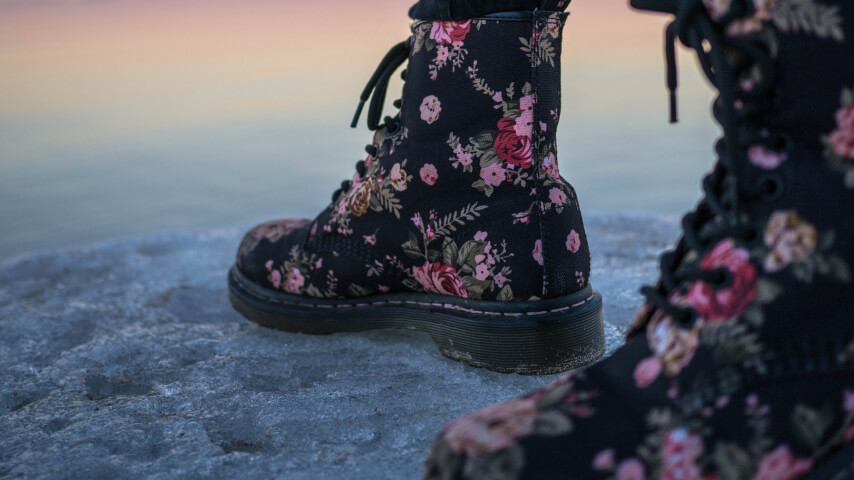 Making shoes has never been easier.
All you need to do is select a pair of shoes that matches your needs and add custom visuals for a unique and personal shoe design. That's it. Printify will produce and ship the final product for you.
To learn how to create your own shoes from scratch with Printify, follow the steps below.
Step 1: Create a Printify Account
Printify is a print-on-demand platform that lets you customize more than 700 products for yourself or to sell them online. Create a Printify account and access 80 Print Providers with over 100 product fulfillment locations worldwide to make your custom products.
Sign up and work with the user-friendly Printify platform completely free. We're constantly adding new items to our product catalog, and there are no minimum order limits. You or your customers can order a single pair of shoes or tens of boxes – Printify will take care of everything.
Printify is an excellent option for making your one-of-a-kind shoes, with some of the most competitive prices in the print-on-demand industry and 24/7 customer support.
Step 2: Choose a Product From Our Catalog
Whatever style of shoes you're going for, Printify has you covered.
You can design customized boots, sandals, flip-flops, or custom sneakers. Each item has unique features, so you can find the perfect match for any feet.
Check out our customizable shoes:
All are available in the Printify product catalog.
When selecting a shoe, pay attention to:
What type of print you can use on the shoes. Some offer specific areas for printing, while others let you create an all-over-print design (including pattern designs).

The Print Provider's location and their average production time.

Shipping times and costs.
Our catalog includes detailed information on every pair of shoes, including key features, care instructions, and a size guide to be sure that the shoes will fit.
Step 3: Create Your Design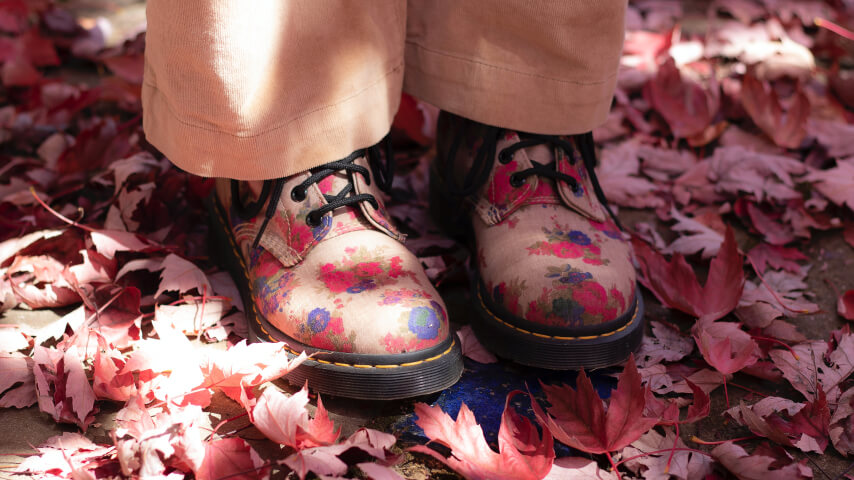 You've already got your canvas – the shoes. All that's left is coming up with a design. If you don't have a specific niche you're designing for, go online for inspiration.
Browse platforms like Pinterest and Dribbble to draw ideas for customized shoes, and go on Instagram and TikTok to catch the latest footwear design trends and see what people are into.
Check out fashion blogs and well-established shoe-making companies. Pick a brand you like, browse its product catalog, and see what's trending this season.
You have several options to come up with the actual design of your shoe:
Use Printify's free designs. No need for design skills – just grab a graphic you like and use it completely for free.
Create the design yourself. If you feel comfortable immersing yourself in the design process, use tools like Canva or Photoshop to make the visuals.
Ask a professional to make the design. Use

Printify Experts

to create your footwear design, or go on platforms like Fiverr and Upwork to get help.

Try our Shutterstock integration. Pick from thousands of quality images and illustrations for a small fee.
Pay attention to the image requirements when uploading your visuals. Printify supports JPG and PNG files that do not exceed 50MB and SVG files no larger than 20MB. The maximum resolution you can use for your images is 23,000 x 23,000 pixels.
Step 4: Customize Your Product
Once your design is ready, it's time to make a shoe unlike any other.
Printify's built-in, user-friendly Mockup Generator makes creating your own shoe a breeze. After uploading your unique design to Printify, adjust it and place it on the shoe for a perfect fit. Some of the available options also allow you to pick the color of the shoe sole.
If you want to add some text to your shoe, use the built-in text editor. You can layer the text on top of your original design.
After putting the finishing touches on your shoes, you'll get several mockup images of the final product. Use those for your online store if you plan to sell the shoes you've designed.
Why Sell Print-on-Demand Shoes
If you've ever thought about selling shoes as an alternative source of income, now's a great time. The global footwear market amounted to $373.19 billion in 2021 and is expected to grow annually by 5.88% until 2027.
Shoes play an essential role in any outfit, and people spend a lot of money on them. The average American spends $419 on footwear every year. Whatever shoe you want to design, there's likely a high demand in that segment.
People love purchasing something unique and original for their wardrobe. The US decorated apparel market is forecast to have a compound annual growth rate of 12.8% from 2022 to 2030.
Now's your chance to capitalize on the thriving custom apparel market. Keep reading to find out how to sell shoes online.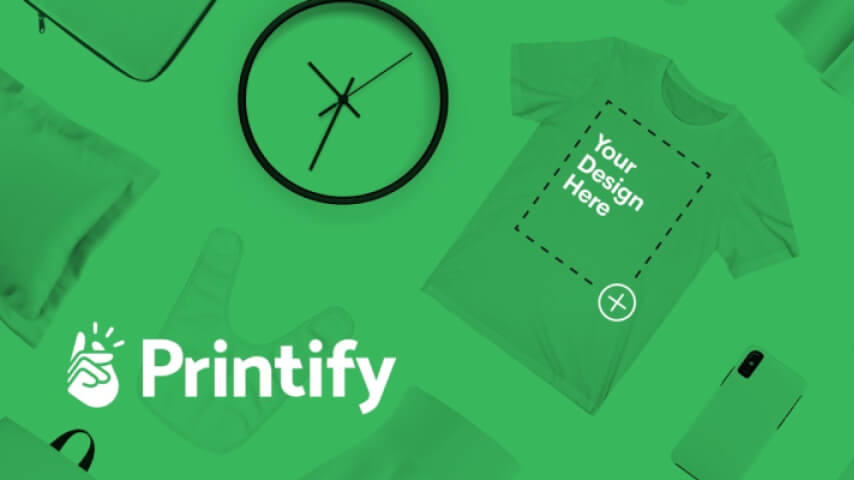 Printify can help you become part of the rapidly growing footwear market and increase your earnings. The print-on-demand business model doesn't require you to rent any warehouse space or keep stock of the products. Once your customer makes a purchase, Printify does all the heavy lifting.
All you need to do is sign up, pick your favorite pair of shoes, add your design, and publish the product to your online store. Forget about sourcing materials and fabric. Printify produces everything for you.
Choose Where to Sell Shoes and Create a Store
The next thing you need to do is choose where you'll be selling your shoes. You can pick between an eCommerce platform and an eCommerce marketplace.
A platform like Shopify or BigCommerce, lets you have a highly customized online store and provides more control over customer data. In contrast, a marketplace like Etsy has a ton of traffic to offer, making it easier to maintain your store.
Read our overview of the best sites to sell online to decide which option makes more sense for you and create your store.
Once you've set up your store, it's time to connect it to your Printify account. This is for you to be able to publish your products in the store and sell them.
Printify integrates with all major eCommerce platforms and marketplaces, and connecting your store takes only a few minutes.
Price Your Products and List Them Online
Keep in mind production and shipping costs when pricing your custom shoes. The margin between recurring expenses and the price you set will be your take-home pay.
Avoid overpricing your products or making them too cheap. Check out our article on how to price a product for ultimate success.
The shoe-making process has become more accessible than ever. The Printify print-on-demand platform lets you create a unique set of shoes in minutes.
In addition to customized shoes for yourself, you can also sell them online, hassle-free. The shoe market is booming and will continue to grow in the coming years. Use Printify to sell your custom shoes online to customers worldwide.
Pick a product and apply your design – you can create the design yourself or pay a professional. Once your shoe is ready, create an online store and connect it to Printify. Spread the word about your products while Printify takes care of production and shipping.
Share the article
Topics