How to Make Money With Streaming: Top 7 Ideas (2024)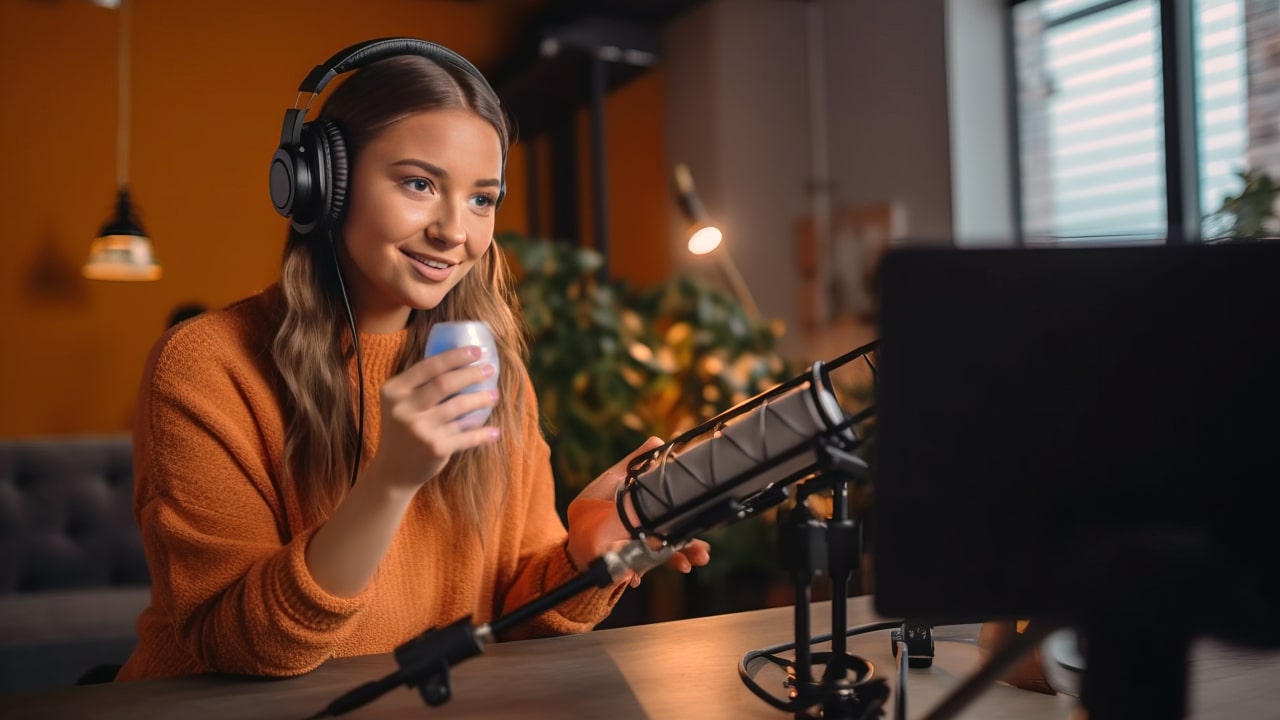 Want to learn how to make money with streaming?
If you're comfortable using Open Broadcaster Software and Streamlabs and have a chat log filled with repeat viewers – you're ready to start making money.
Whether on Twitch, YouTube, Facebook Live, or DLive, monetizing your streaming content can start with just a few dozen viewers per session.
The streaming industry is a competitive digital market, so we've compiled a list of seven monetization strategies to offer you a variety of ways to sustain your streaming business.
1. Create and Sell Branded Products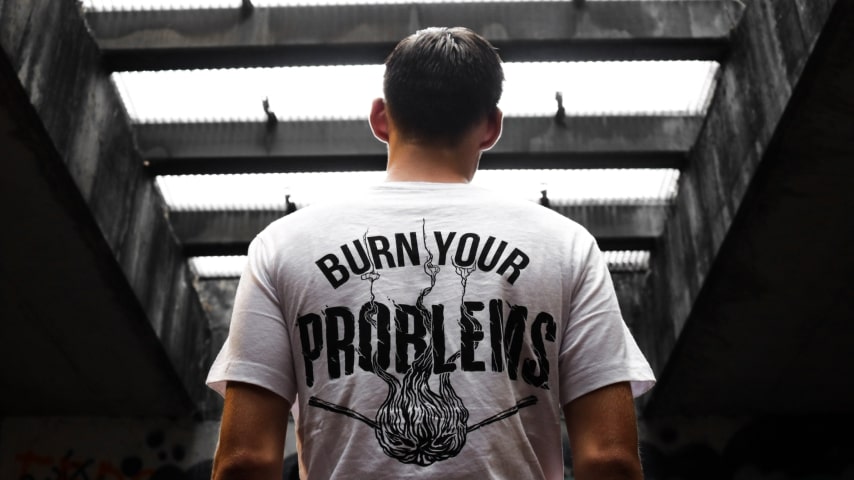 Buying branded products can give viewers a sense of community. Create branded merchandise to develop your out-of-stream message and visuals, enhancing advertising capabilities while making a profit.
Try selling streamer-branded products such as:
Merchandise.

Design branded apparel and accessories like t-shirts, mugs, and stickers. 

Digital products.

Content commissions, niche-dependant products, and memberships. 

Books and courses.

eBooks, scheduled tutorials, downloadable guides, and webinars.
Monetizing with physical brand merch isn't just for established celebs – it can be a great project to increase your passive income.
Print on Demand is a great eCommerce business model for content creators looking to offer merch without the need to establish logistics and manufacturing.
Try Printify and choose from over 900 products to turn into your fan merch. You sell them on your online store. We print and deliver. You keep the profits.
2. Try Affiliate Marketing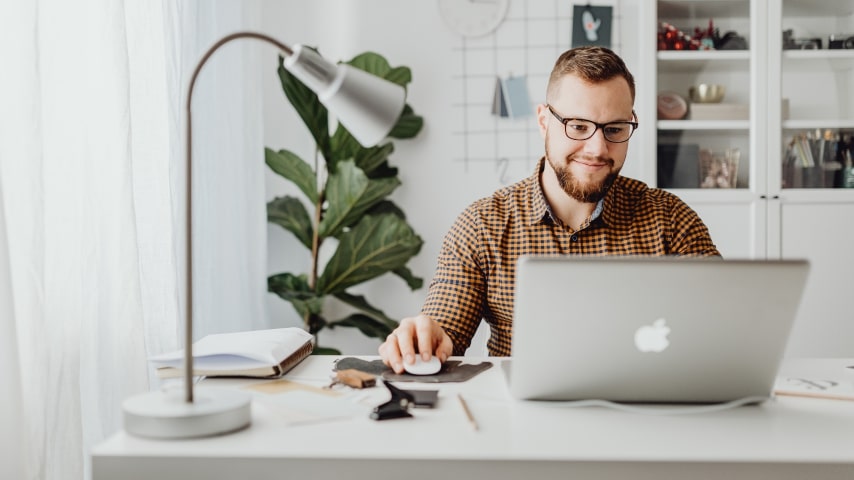 To earn money streaming from affiliate marketing, content creators partner with other businesses to advertise their products or services via an affiliate link.
Streamers promote the direct link through in-stream ads, content descriptions, or social media platforms.
When looking for an affiliate partnership, look for businesses in a similar niche. This way, your partnership will seem more genuine and enticing to your viewers.
The affiliate earns a fixed commission from every sale through their link, allowing them to track stream conversions.
Let's use the example of a Twitch Affiliate. This is a subscription-based model where streamers partner with the platform and collect 50% of the $4.99 monthly subscription fee and viewer contributions.
Streamers often use partnered products or services to gain interest from viewers. It can be as simple as wearing custom-made brand apparel.
Try affiliate marketing with Printify – learn more about applying for the Printify Affiliate program.
Printify affiliates receive a 12-month partnership and earn 5% off every sale they contribute. 
Fill out a short application describing your live-streaming business, and you may receive an affiliate partnership with the potential to earn an average of $1,000 per month.
3. Collect Tips and Donations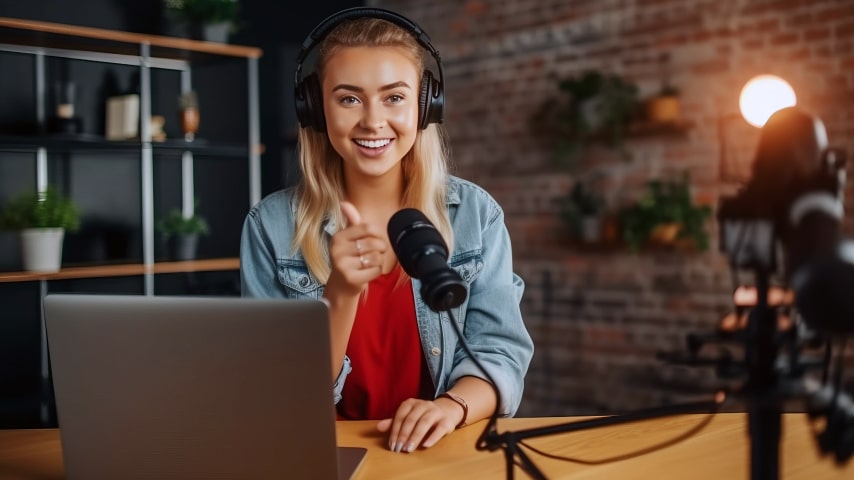 Donations from live viewers are the bread and butter of making money from streaming. Use the integrated payment interface of your chosen live-streaming platform or promote your PayPal or Buy Me a Coffee account via the stream description.
Streamers interested in engaging with their community often try to create a relationship with the audience to improve their viewing experience. This is done by awarding those who donate with a shout-out, special user tags, and exclusive content.
Live streaming platforms have come a long way with donation buttons, making the act of giving a game in itself adding visual flair, unique chat stickers, and personalized streamer badges.
Tipping will likely be the main income source for new streamers, which also helps with audience engagement.
While donations are a crucial part of helping content creators monetize with ad-free viewing, the amount can vary significantly depending on how many viewers stick around. Streamers with a weekly schedule of three or more days can expect an average monthly return of $50 to $100.
4. Sponsors and Brand Deals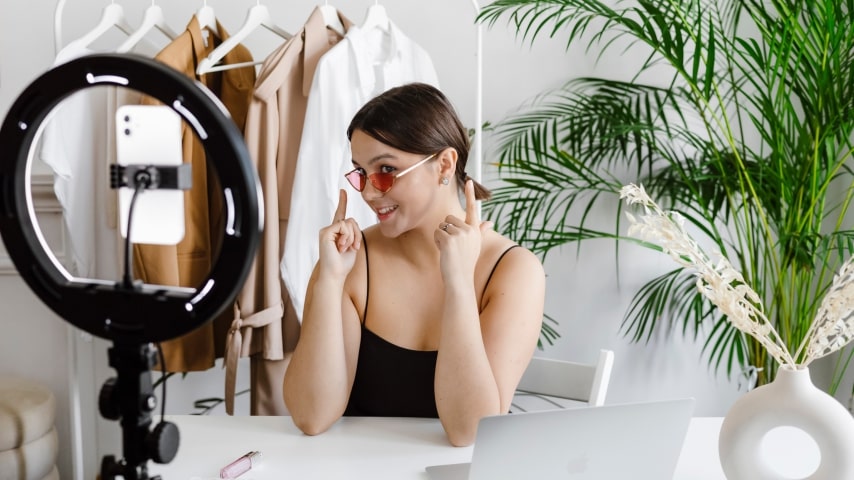 Integrating your live streams with sponsored content is the next big step to enhance profitability, but you'll need to attract a potential partnership or brand deal.
In exchange for a shout-out throughout the stream, sponsors pay to funnel viewers to their product or service – or to advertise the brand as a whole. These live-streaming segments can include:
Product introductions.

Sponsorship mentions.

Personal reviews and tutorials.

Sketch ads and themed visuals.
Finding a partner will depend on your traffic – also known as clicks per minute in the marketing industry. Sponsors measure the impact of content creators on a per-viewer basis. YouTube channel content creators earn $10 to $50 per thousand impressions a stream or video on demand.
Attaining a sponsor for long-term income depends on your ability to maintain viewership – having thousands of consistent viewers is a common requirement.
Note that sponsorships can feel intrusive in your live stream and could impact how viewers perceive your content. Mediating and justifying the partnership could be challenging if a sponsor has a divisive impact on your niche or community.
5. Set up a Paid Subscription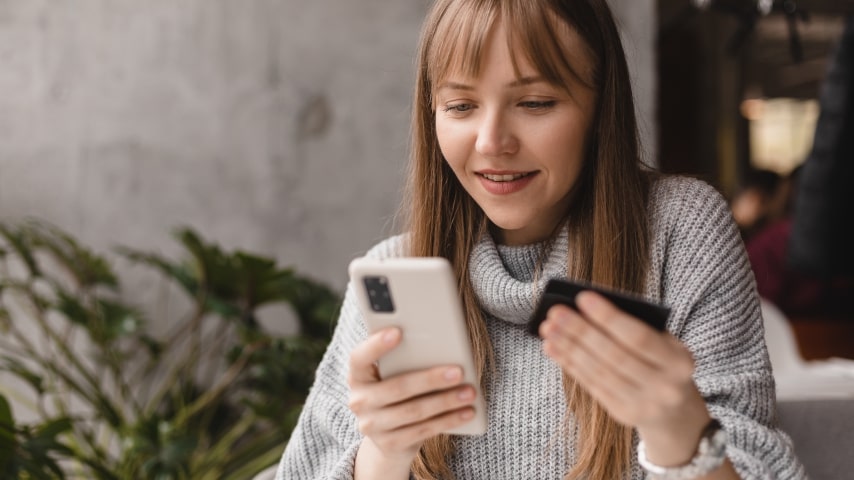 Enabling Twitch streamer subscribers or YouTube channel memberships is an additional way to make money with your live stream. 
Fans of your content can contribute extra money to support their favorite streamer and receive exclusive content.
Offering pay-per-view or monthly paid subscriptions to fans – like a Netflix-style video platform – is a great way for them to access pre-recorded videos and exclusive live-streaming sessions. Subscriptions could also unlock private chat communities.
Depending on your platform of choice – particularly YouTube and Facebook – you might have the option to set up video ads throughout your live stream or content.
The benefit of using video ads to earn money is that monetization is automatically set and doesn't depend on your niche. However, advertisers and platforms may distance themselves from certain topics and refuse to monetize a controversial video.
Video content hosting platforms normally show one of three types of in-stream ads:
Display and overlay ads

– small banners, cards, or screen sections placed over the live stream or on website margins.

Pre-roll ads

– videos that play as a viewer clicks on a stream thumbnail. Pre-roll ads have to be watched or skipped before accessing the live stream.

Mid-roll ads

– occur throughout the video and sometimes fully cover the stream. Alternatively, a mid-roll ad can leave the stream on a smaller window until the ad plays or is skipped.
Ads can be incorporated in multiple ways to impact your profit potential. To be effective, live streamers need a high revenue per mille – the income for every 1,000 ad impressions.
Monetized stream archives attract avid viewers and access a geographically locked audience that can't view the live stream due to time-zone constraints.
Consider using display and overlay ads for your marketing. Note that some platforms restrict banner ads of a certain size or placement.
While you can make more money with pre-roll and mid-roll ads throughout your stream, live ads can be alienating for new viewers. Use ads sparingly and as a secondary source of income.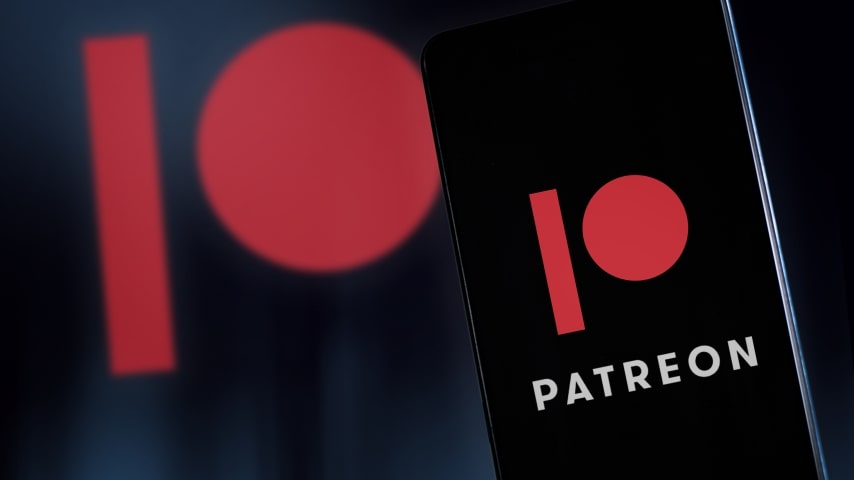 You're likely aware of or have even pledged a subscription to that special creator that provides the entertainment you need.
Those who want to make the best out of viewer loyalty use Patreon as a common path to making money while live streaming.
When launching a Patreon page, request a monthly pledge from viewers that awards access to premium content and backstage discussions. Create different payment tiers that increase in value to incentivize higher returns.
Tiers can range from:
Early access to drafts and pre-release content.

Patron's name in the credits of a live stream.

Unlocked exclusive live-streaming content.

Official merchandise like stickers, mugs, and t-shirts.

Access to private chat communities on Discord.

Digital products such as guides and one-on-ones.
Setting up rising payment tiers and designing your Patreon page is simple. If you have an existing viewer base, it'll help you stream for money in as little as a few hours.
We recommend using this as a supplement to other forms of monetization since only a handful of creators gain enough pledges to earn a liveable wage.
Use Printify to Sell Your Branded Products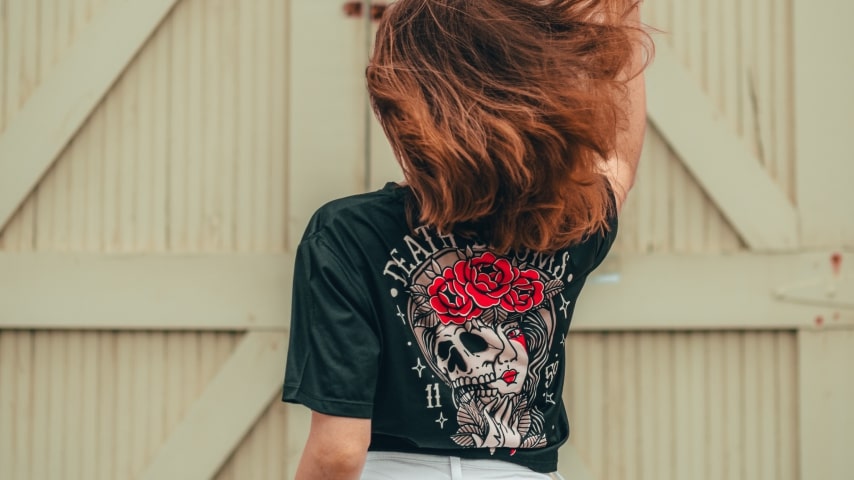 Streaming monetization takes time to develop and may come with the challenge of an initial negative net income. Before running up high costs, consider risk-free income methods that provide stability, even without initial customers.
Start selling print-on-demand merchandise to create a stable side business that complements your live-streaming career without initial investment or inventory. Add brand imagery and inside jokes that land well with viewers and promote your content with high-quality goods.
Create a live-stream shopping experience with Printify. Go from product designs to sales in just six simple steps:
Set up a free Printify account to create and sell custom merchandise.
Check out the Printify Product Catalog and explore items that fit your stream.
Add your own tags, photos, product descriptions, and a reliable pricing strategy.
Find your preferred eCommerce sales channel through our list of integrations.
Promote your merchandise on stream and make sales while Printify does the heavy lifting.
Frequently Asked Questions
Starting a live stream career is a genuine way to turn your passion and performance skills into a successful business.
If you're just starting out and have set up your equipment, software, and chosen your live-streaming platform, it's crucial to consider how you will make money immediately and in the long run.
There are several ways to make money with live streams:
Sell your own branded merchandise.

Join an affiliate marketing program.

Collect tips and donations from viewers.

Apply for sponsors and brand deals.

Set up a paid subscription.

Monetize using in-stream ads.

Set up a live stream Patreon account.
Learn which monetization method works best for your live streams and how to incorporate multiple strategies to create a sustainable income stream. In the meantime, play games, bond with viewers, and have fun doing what you love.
Share the article
Topics