Flash Q&A: How to Make Money With Music Band Merch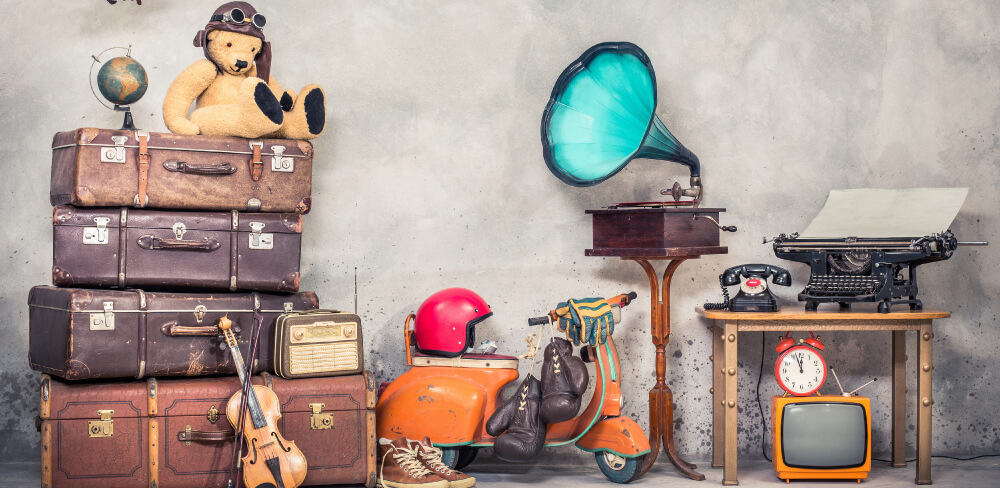 Attention to musicians and music lovers, have you ever considered selling music band merch with print on demand? If the answer is yes, you know there is so much to consider when creating a music-based brand to sell band merch online: From what type of band merch to make to what will sell the best to taking the step to set up an online store.
And of course, when you are not the musician or in the band, legalities come into play. Understanding how to navigate a music band merch brand is something we all would like to know. So when we met Jake, an entrepreneurial teenager who makes money selling band merch, we were intrigued. 
Jake has been running the online store The Rap Supply successfully, selling band t-shirts, sweatshirts, and wall art. We asked him to answer a few of our questions regarding how to make money with music, and he did not disappoint. Here's how to make money with music band merch with Jake…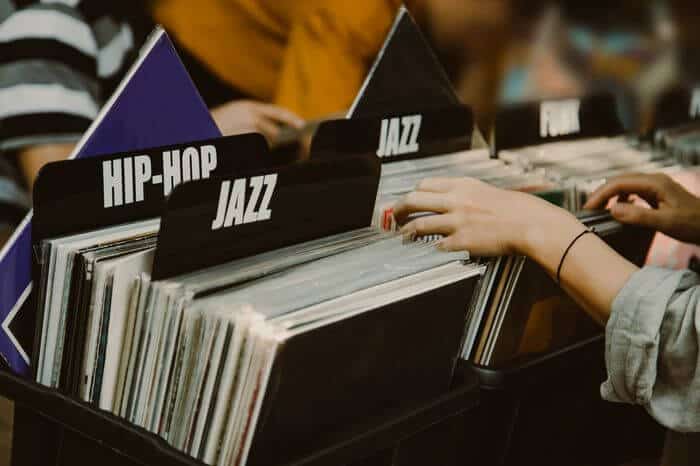 1. Hi Jake, What's Your Background, Hobbies, and Favorite Genre of Music?​
I'm just a teenager who has an eye for business as well as a bit of creativity. I started learning about eCommerce about a year before I opened my first online store. Three years ago, I wanted to create a clothing brand but had no idea where to start or even get the funds. My brand, The Rap Supply, was inspired by different artists. I create edited photos of music artists in a vintage theme. I always wanted a music band merch brand and thought it would be cool to do it with print-on-demand. I never thought I would even be close to where I am currently. My favorite type of music is and always has been hip-hop. Since a young age, I've been listening to hip hop and have always gravitated towards it.
2. Why Did You Choose Print-On-Demand and Printify?​
I discovered print on demand while researching different types of e-commerce to stand my band merch business. At first, I did not think it was a viable option because I had thought that making one T-shirt at a time would be too expensive, and the margins would be very slim. I started with dropshipping from AliExpress for my first couple of sales. But that was just not working since delivery times were about a month and the sizing differences in clothes were so drastic. When dropshipping, I bought the shirts for about $10 from China and decided to research print-on-demand platforms and found Printify was the best for me. I was able to get shirts for about $12 and have them delivered in 3 days. Going to Printify could be one of the best decisions I've ever made.
3. Why a Music-Based Niche for Your Business?
I chose the music-niche because I have noticed that the market has exploded over the past few years. I have been a fan for a long time, and I thought I could try to make my imprint on the industry. I wanted to get involved in the young designer and creative community that I am now just breaking into. I have met great people and musicians that I looked up to before I even started my brand through having my brand. I want to get involved in the music space, and a music-based niche was the best way to do so and where I wanted to be.
4. What Were Your Challenges Selling a Music-Based Brand?​
My initial challenge was probably just getting started. I was concerned because I did not think I had the funds to be able to do so. Everything I was researching told me I had to have at least $1000 or $2000 to get started, which I did not have. I only had about $200 to my name and was only willing to put up about half of that. I had to make do with what I had and did not believe it was possible. But then I eventually made the leap of faith, and it has paid off tremendously for me.
5. How Do You Avoid Breaking Copyright Laws With Band Merch?
We avoid breaking copyright laws by not using pictures that contain any official work from a major record label. That includes specialized album art or promotional photos. Keeping clear of copyright material makes it harder for major corporations to get to us based on Intellectual property. However, we also respect the musician or band's wishes when running the business. We have been asked to take down some items from our store, and we were glad to do so. If any artist, company, or corporation wants us to take down any item, we will gladly do so. It helps us not jeopardize our business or break the law.
6. What's Unique About Running a Print-On-Demand Band Merch Brand?​
Something unique about running a print on demand is explaining it to everyone. You always have to explain it twice because people don't get it at first. It's always funny because it's the same response. "So you don't have to handle anything?". Everything seems so confusing when you tell people that you don't have any inventory to keep track of. It has sparked up some great conversations.
7. What Are the Most Important Steps to Success?​
The most important first step to success is truly believing in your product that you are selling. If you don't think it's excellent, chances are it is not. And if you would want to buy it, the chances are that other people would like to buy it. There are so many factors that go into a success of a business. You have to find out what works and what doesn't work. There will be too many things that don't work, but you cannot give up if things go wrong.
8. How Did You Make Your First Sale When Selling Band Merch?
One of the biggest things people tell you when you are starting a business online is to get family or friends to make your first sales. I believe this is the wrong way to go about selling anything. If you rely on family or friends to purchase something, chances are they will whether they like it or not. To get the best results, you have to present it to strangers. It helps you get a feel for the product to see if people will genuinely like it or not. I didn't bring my store up to my family until I had about 200 or 300 sales. And also because they had seen it on a bank statement and questioned me about it. Only my closest friends knew that I ran e-commerce stores, and they did not even know its name.
9. Which Sales Channel Do You Use and Why?
I like to use Shopify because it is a very smooth integration between Printify and Shopify. I also like Shopify because of all the different features you can use and customize your website. Shopify lets me have more freedom on the creative side of designing a website. It was hard to convince myself to spend the $29 monthly on the Shopify subscription besides the free services. But you do not get as many freedoms as you do on the free version of Shopify. 29 dollars was a hefty price for me at the time because it was about 10% of what I had in my bank account. But you just have to get over that first hump to get your business going.
10. What Is Your Marketing Strategy?​
My marketing strategy consists of Facebook ads and our Instagram account. We like to post a new shirt every Friday to keep our engagement on Instagram. We also post occasional polls and questions to keep people following and engaged. In the store, we only post stock photos of the t-shirts that Printify supplies for us. Some people voluntarily post pictures of themselves in our clothes on their Instagram, which we greatly appreciate. That gives people a sense of trust that they will get what they deserve at fantastic quality.
11. What Is Your Primary Advertising Platform?​
The leading advertising platform I use is the Facebook business manager. It is, in my eyes, the simplest way to grow a business as well as get customers. I have not expanded to different advertising platforms yet as I like to strictly dedicate our platform to Instagram. Our Facebook presence is not as big even though we advertise on Facebook. Our demographic is mostly younger people that use Instagram a lot more than they use Facebook.
12. What Is the Biggest Challenge You've Faced?​
The biggest challenge we've faced so far with our brand is probably our Facebook ad account being disabled multiple times. Those are very tough times because that stops almost everything. Facebook takes a while to respond to any case because they receive so many. Ad accounts will be disabled for any reason, and it may be a reason you didn't even know existed. It can be very frustrating when something of that nature happens.
13. How Have the Challenges Changed Your Business?​
These challenges have changed our business in multiple ways. It has made us restart numerous times and change something very frequently that we did not even know was wrong. This has caused us to have some really good months and some really low months. I have begun to realize that this is why running your own business is not secure and why so many people attempt but never succeed at doing so. There is no set salary or income that you are guaranteed from running your own business. But that's what excites me the most about running your own business. I do see why more people than not find that aspect terrifying.
14. How Has Printify Helped You Shape and Run Your Business?
Printify has helped shape my business into a good standing business. They deliver great prints and have exceptional merchant support service, which helps me have excellent customer service. Everybody is so lovely and understanding when someone maybe gets delivered the wrong color or wrong shirt. Printify supplies the correct product, and we can ask the customer to please donate the extra shirt if they do not want it instead of returning it, which makes them feel better and gives the customer peace of mind. Donating the shirts reduces unnecessary waste of perfectly good items.
15. Which Features Do You Like the Most About Printify?
The harder question would be, what features do you not like about Printify? Almost everything about Printify is impressive. From the product builder to the quick mockups to the large array of products in the Printify Catalog. And not to mention the best customer service I have ever experienced. I also love the opportunity to choose between different print providers. This makes it super easy to get the lowest price as well as the fastest turnaround. The Printify Print Provider Rating is also very helpful to find the best print provider. Everything about Printify runs so smoothly and is excellent. I have yet to have any complaints at all about Printify.
16. Can You Share the Most Valuable Lesson You Learned So Far?
The most valuable lesson I have learned while running an e-commerce store is to "just do it." That was the piece of advice that led me to start my store, and that will be the advice I hand down to anyone who asks for advice that hasn't started yet. I remember once someone giving me the best lesson they learned before starting their business: to "just do it," something so familiar and simple yet so challenging to get through to.  When I started, I was not successful, but when I paid for my first promotion and got my first sale, the feeling was overwhelming. I didn't think it was possible until it happened. And today, if I hadn't done it, I would be in a very different spot than I am right now. I gave my parents a lovely Christmas this year that was a total surprise to them, and it felt amazing to deliver. That's the biggest reward.
We Want to Hear Your Story:
We would like to thank Jake for taking his time to share his journey running a music-based band merch brand with us. We hope that you find helpful information to help you run yours today.
Do you have a story to share with us? Write to us on [email protected] with a summary of your experience and how it will help other merchants like you. If we pick your story, you get a one-year premium membership for free.
Share the article
Topics