Gildan Sweatshirts – Bestsellers Everyone Needs to Own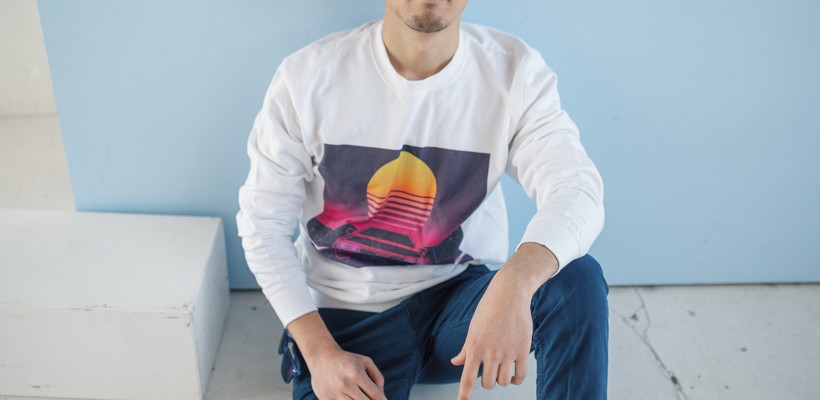 In the continually evolving e-commerce ecosystem, the most successful players are the ones that incorporate the most lucrative products into their store – inventory that is, was, or will be popular, trends cyclically, or can reach new audience bases. While there's nothing wrong with sticking to a successful business plan, any merchant could well benefit from including the Gildan sweatshirt among their lineups. As far as POD products go, these items have enjoyed an enticingly predictable upward trend spanning many years.
Why Bother Getting Into the Sweatshirt Game?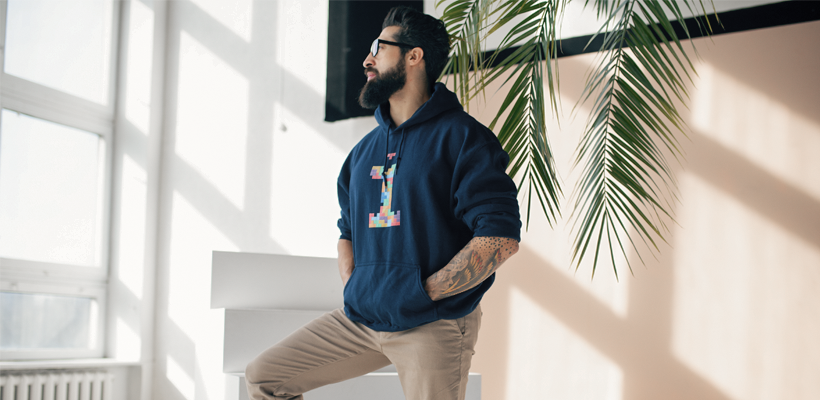 Beyond their established, positively inclined market share, Gildan sweatshirts are a part of a larger environment (POD) that is absolutely thriving right now. If making money is the goal, then starting up an online storefront has become an increasingly solid venture due to the expansion of eCommerce as a whole.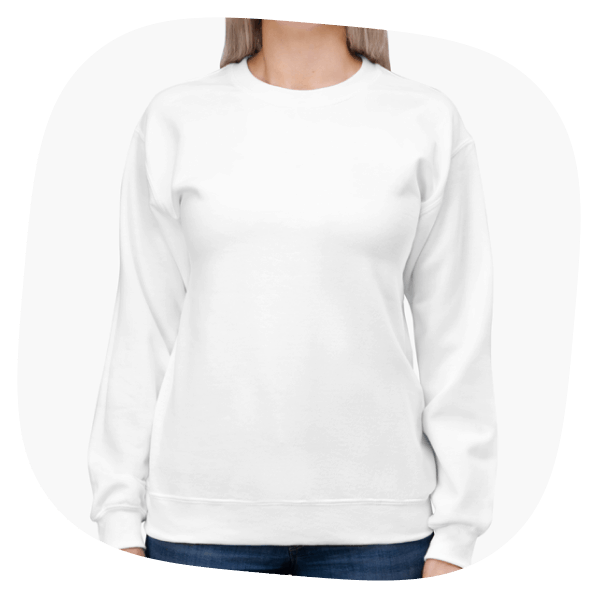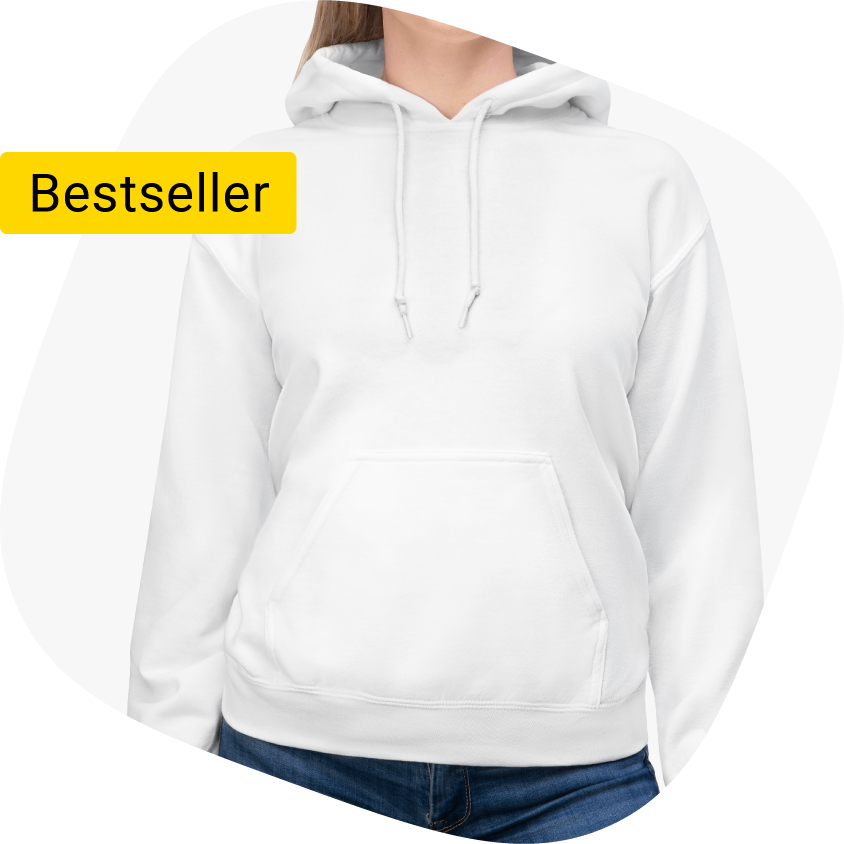 As demand for clothing with customized, personalized, or individualistic artwork is expected to only grow, the market as a whole is a solid space to occupy. The technology and business modeling have both improved to the point of empowering just about anyone to become their own boss – even if they don't have a bunch of upfront cash to put into a business investment. Moving further in that direction, the Gildan sweater is a great inclusion for any budding print-on-demand or dropshipping merchant.
What Is Gildan?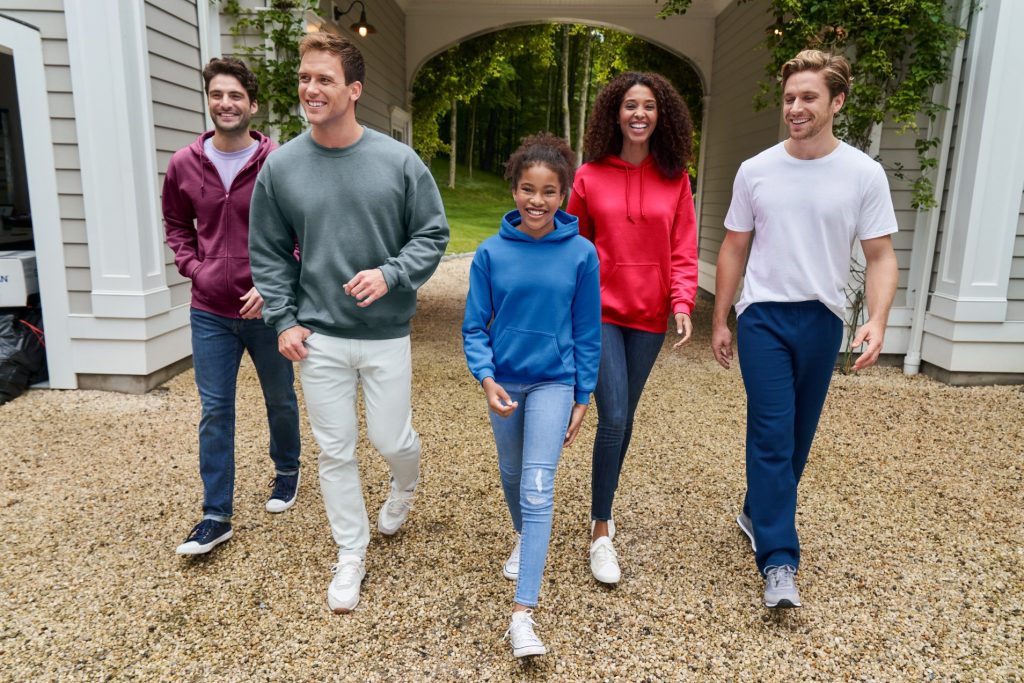 This company has risen to become "One of the world's largest manufacturers of basic apparel, including activewear, underwear, socks, hosiery, and legwear", according to their homepage. Gildan's rise has moved far past its Canadian roots to occupy its current international standing – making sweeping purchases through countries like Honduras, Bangladesh, and the United States of America.
As the list is long, a few of the more notable purchases of Gildan are the garment producers Anvil Holdings ($88 million), Doris Hosiery ($110 million), Comfort Colors ($100 million), PEDS Legwear ($55 million), and, their most recent acquisition, American Apparel ($88 million).
With an emphasis on technological advancement and minimizing their own bottom line (partially via their expansion into South America), Gildan obtained the capacity to offer prices at the same rate, or even lower than, similar garments produced in the industrial giant China. 
Gildan Sweatshirts: A Review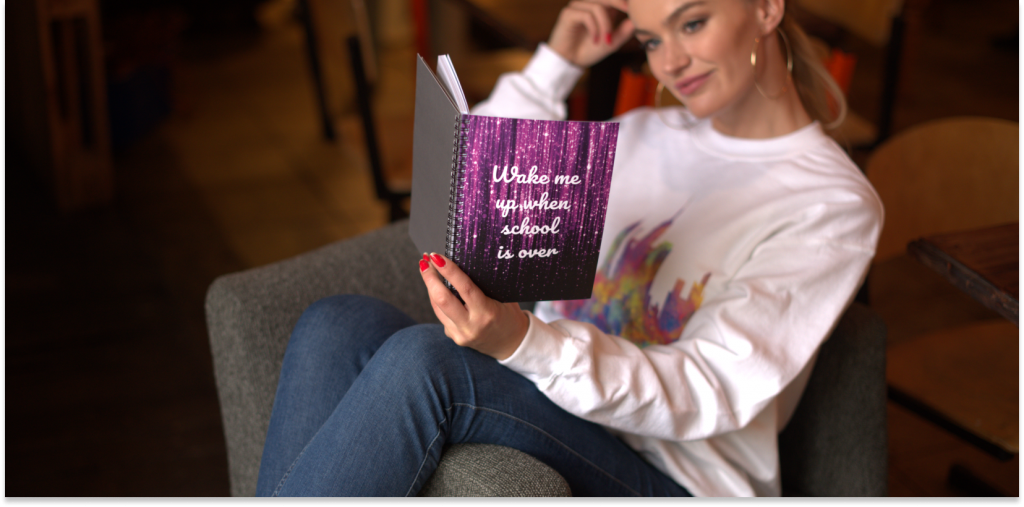 No surprises; this article is an in-depth analysis of the Gildan sweatshirt, specifically the unisex heavy blend crewneck sweatshirt. As there's only one product highlighted here, we will be exploring most of its wonderful features – such as material, size, various costs, parent company, the roots of its popularity, and much more.

Gildan Sweatshirt Overview
The Gildan sweatshirt at Printify is a loose-fitting garment that remains snug without becoming restrictive. Its collar on both neck and sleeves are both ribbed, meaning they stay incredibly elastic and retain their shape even after reasonably heavy use.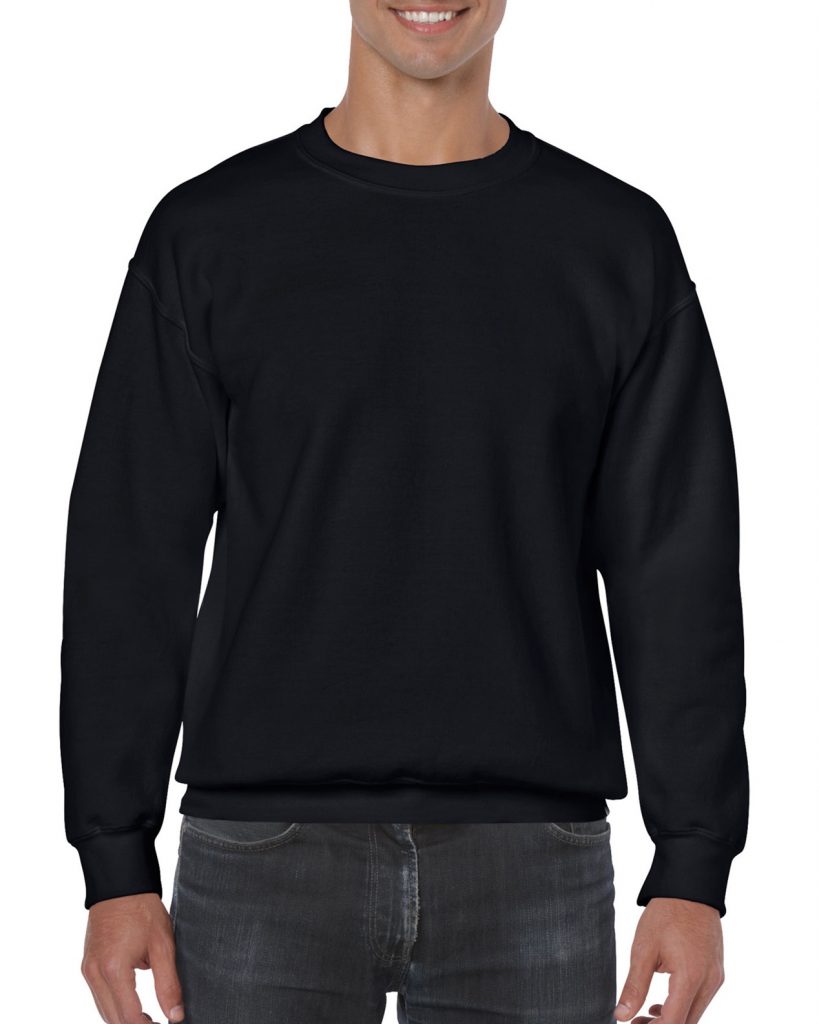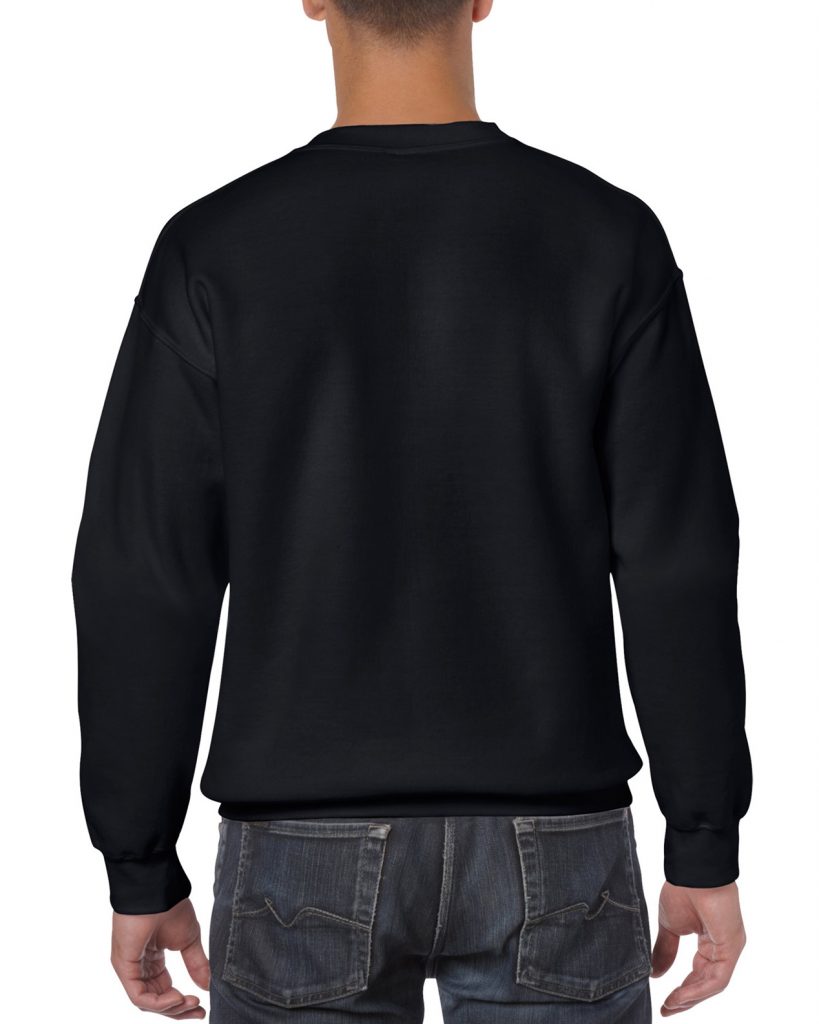 Have you ever worn something with an itchy seam or some raw threading that slowly drives you mad? There's no fear of that here; the Gildan sweatshirt doesn't have any bothersome side seams. It's made from a tubular knit, which makes things smoother, conserves source material, and gives the sweater a clean, wraparound look.
Its composition is a 50/50 blend of cotton and polyester. This duality helps keep the garment soft and comfortable to the touch, even after many warm washes. Speaking of the fabric, the hybridized composition makes an ideal surface for printing. Cotton is great for absorbing the colors of whatever artwork is chosen for inclusion. Prominently viewable and vibrant for a long time within the Gildan sweaters' printing locations on the front and/or back.
The Gildan 18000
As the number 18000 implies, there have been a few clothing models released before, alongside, and after the 18000 by parent company Gildan. This means that there has been quite a bit of time, investment, research and development, quality control, and many other investigative processes involved in the pursuit of producing the product at its current quality.
Long story short, the parent company (Gildan) is doing well, the sweaters sell frequently, and Printify's provider network handles all the logistics, printing, and fulfillment. This means that shop owners get more time to spend on advertising, making new designs, and whatever else they'd like to use that time for.

What's the Cost for Gildan Sweatshirts?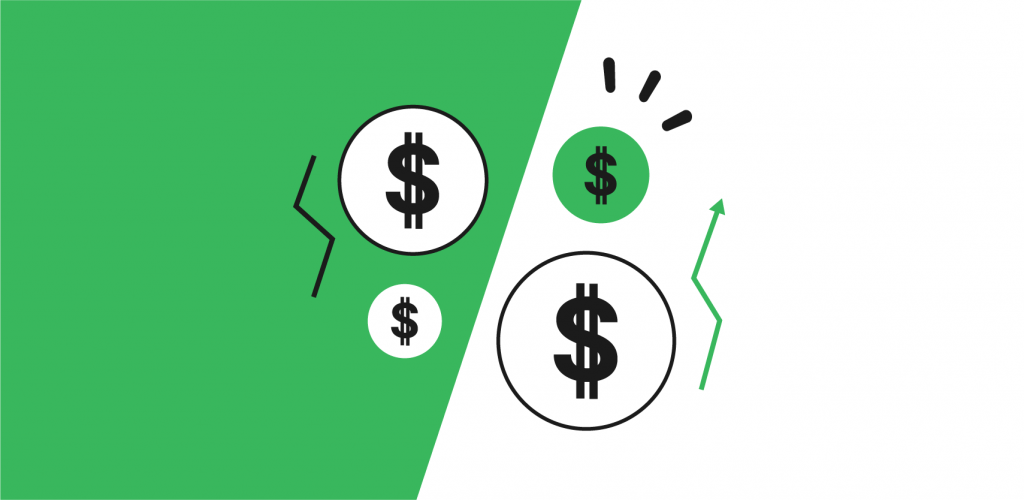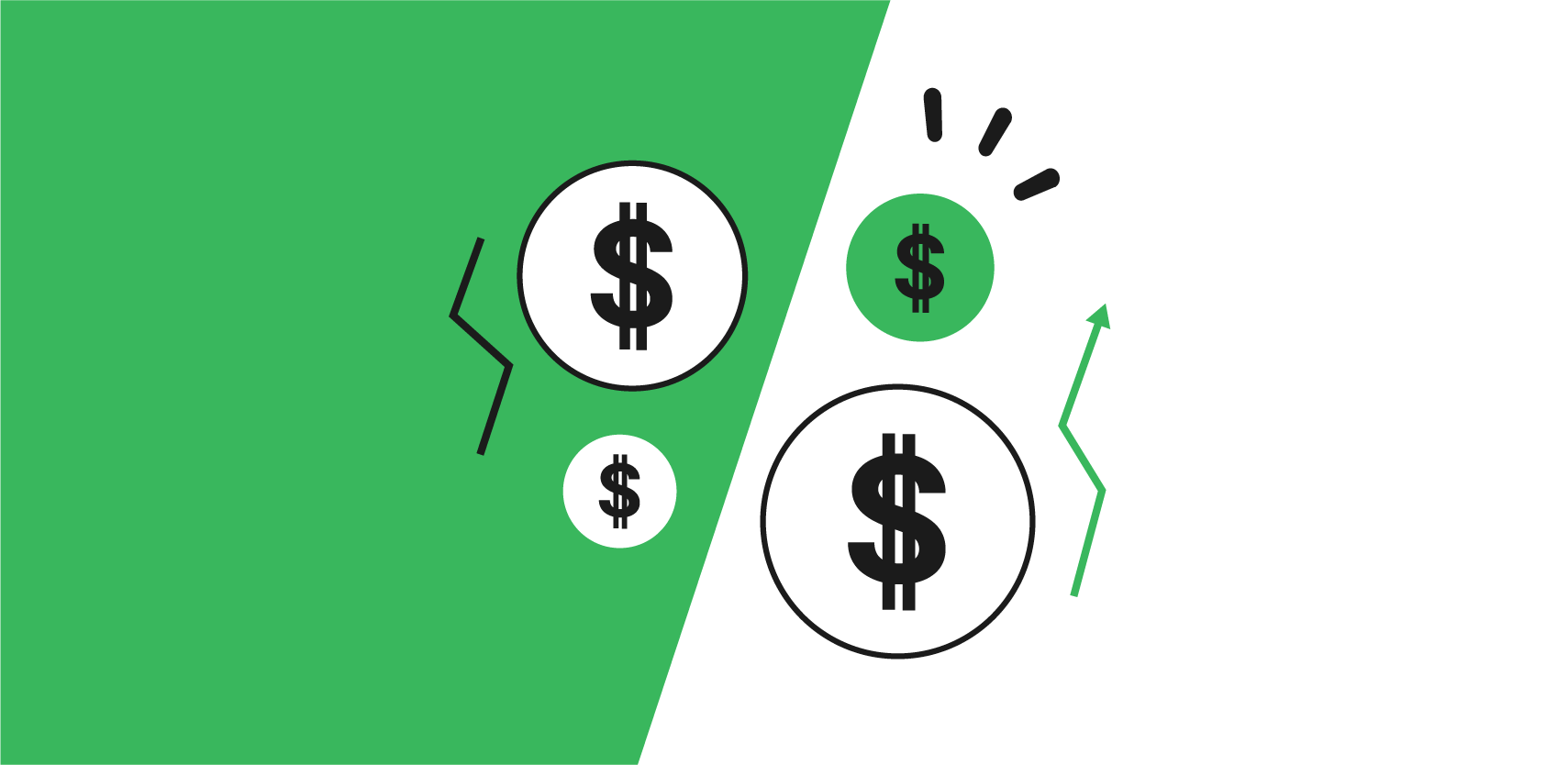 Printify connects a big network of print providers with various products – composing our catalog. Every provider has different strengths, weaknesses, colors, sizes, production locations, etc. As they are all different companies working with us, they each have different ways of doing business.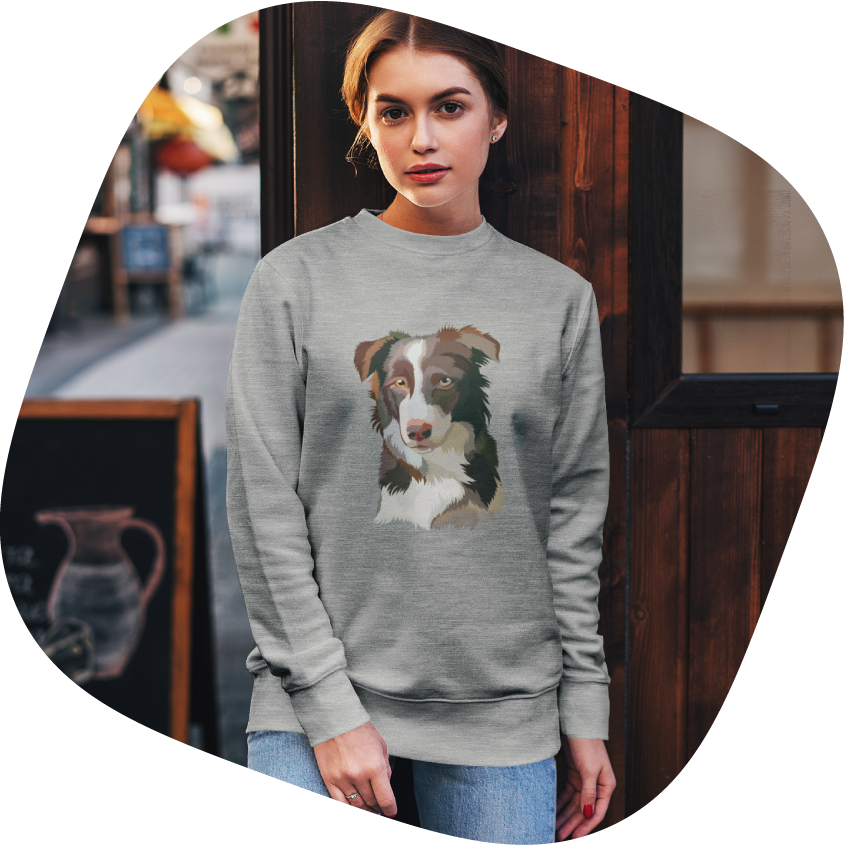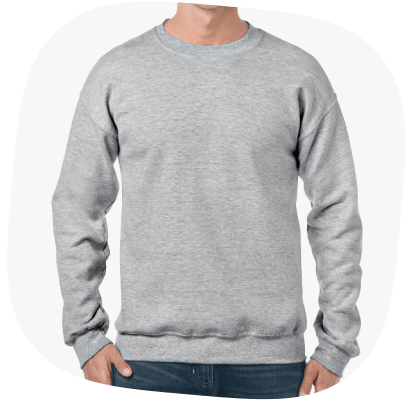 At the moment, we have four trusted sources supplying Gildan sweatshirts to Pintify merchant digital inventories, and by extension, the customers that purchase from them.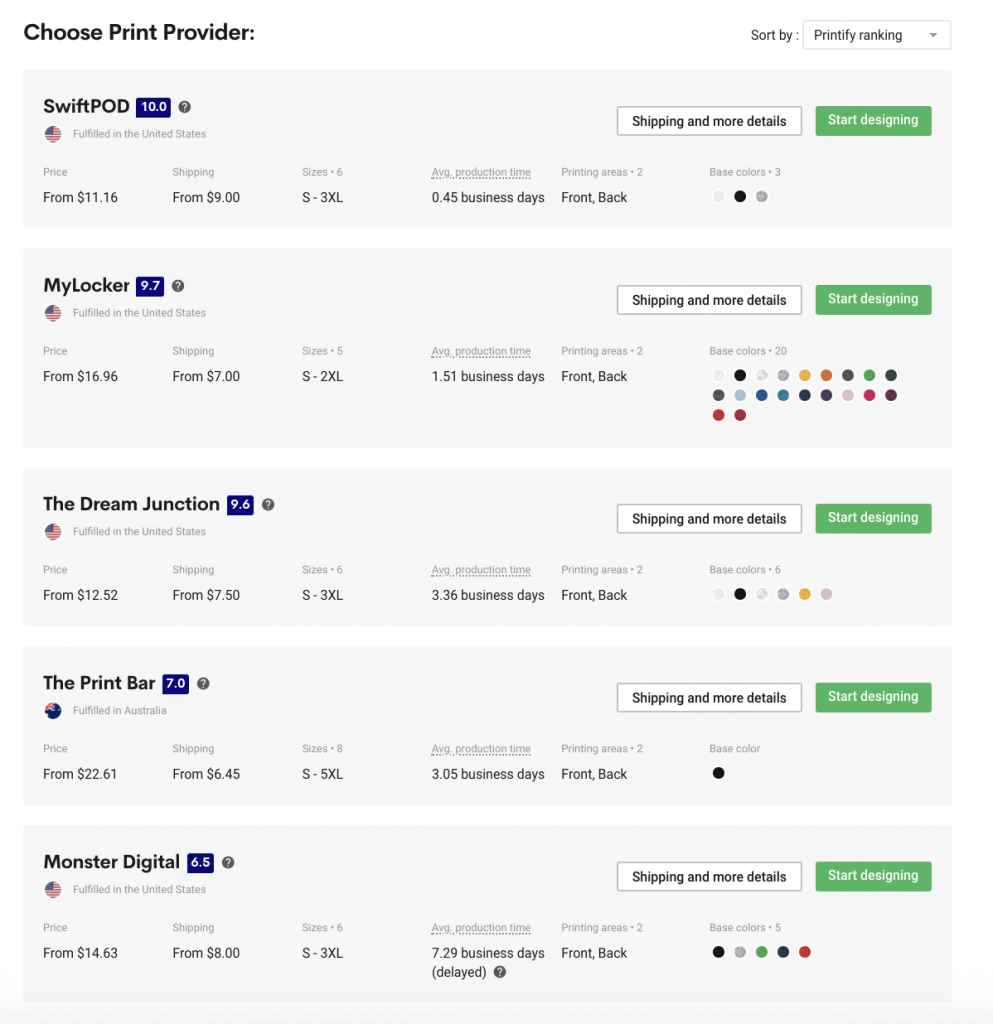 Here's a Quick Breakdown of What to Expect With Each:
MyLocker: This American company starts its pricing at $16.96 with an estimated $7 shipping. Sizes range from S – 2XL in a potential 20 colors. Their average production time is 0.03 business days. Printing areas are front and back.
The Dream Junction: An American company, The Dream Junction price is $12.52 plus an estimated $7.50 shipping. Sizes range from S – 3XL for six colors. The average production time is 0.74 business days. Printing areas are front and back.
The Print Bar: Fulfilled in Australia, this company prices the Gildan sweater at $22.61 in addition to an average $6.45 shipping cost. Sizes are available from S – 5XL in black. Their average production time is 2.38 business days. Printing areas are front and back.
Monster Digital: This American company prices $14.63 plus roughly $8 in shipping fees. Sizes range from S – 3XL for five colors. Their average production time is 8.86 business days. Printing areas are front and back.
Already found what you were looking for?
Make it happen right now.
Sizes for Gildan Sweatshirts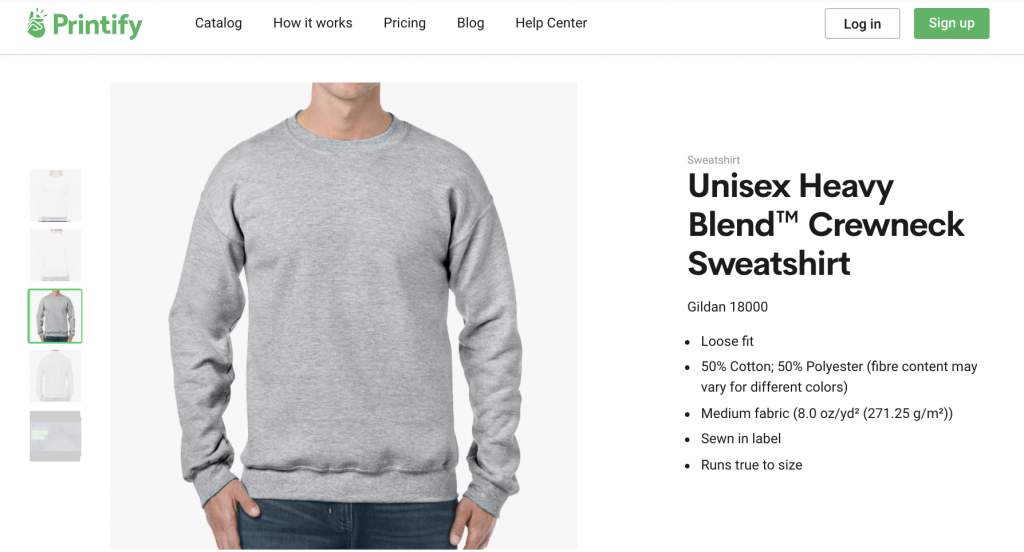 There's really no replacement for trying something on before purchasing. However, we here at Printify are continually endeavoring to make sure that anyone who purchases gets a product that fits.
We have sizing charts available in both metric and imperial to assist people in choosing. Depending on the print provider used, sizes can be reached from smalls to 5XL. However, most people prefer sweaters that aren't too snug, so consider going a single size up.
When you make your own store featuring the Gildan sweatshirt, we recommend that you include some similar sizing chart. This way, your customers can have the same dimensions to assist when making their choices.

Caring for a Gildan sweatshirt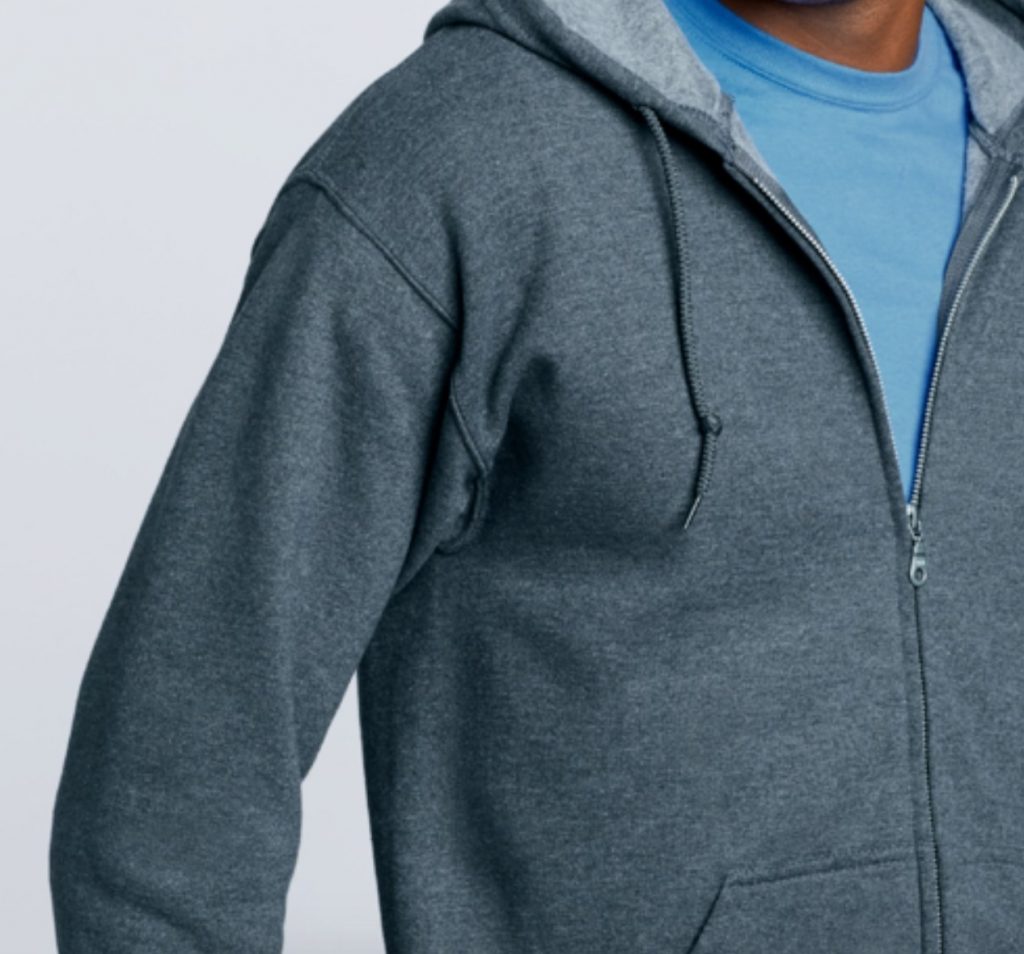 All articles of clothing inevitably get dirty. When this happens to a Gildan sweater, we recommend machine washing on a semi-warm heat setting at a maximum of 40C or 105F.
When machine drying, use medium heat instead of ironing. We recommend not using a dry-cleaning service for cleaning.

Gildan Sweatshirts: Frequently Asked Questions
Here are a few of the more common queries regarding Gildan sweatshirts. If there's anything you'd like to reach out about, please feel free to contact our stellar 24/7 merchant support team.

1. How Do Gildan Unisex Sweatshirts Fit?
Near perfectly. One of the main reasons that Gildan unisex sweatshirts are so popular is because of their sheer comfort factor. Soft enough to be worn against the skin with no undershirt, it's also thick enough to supply a bit of warmth without going so far as the full heat of an outdoor jacket.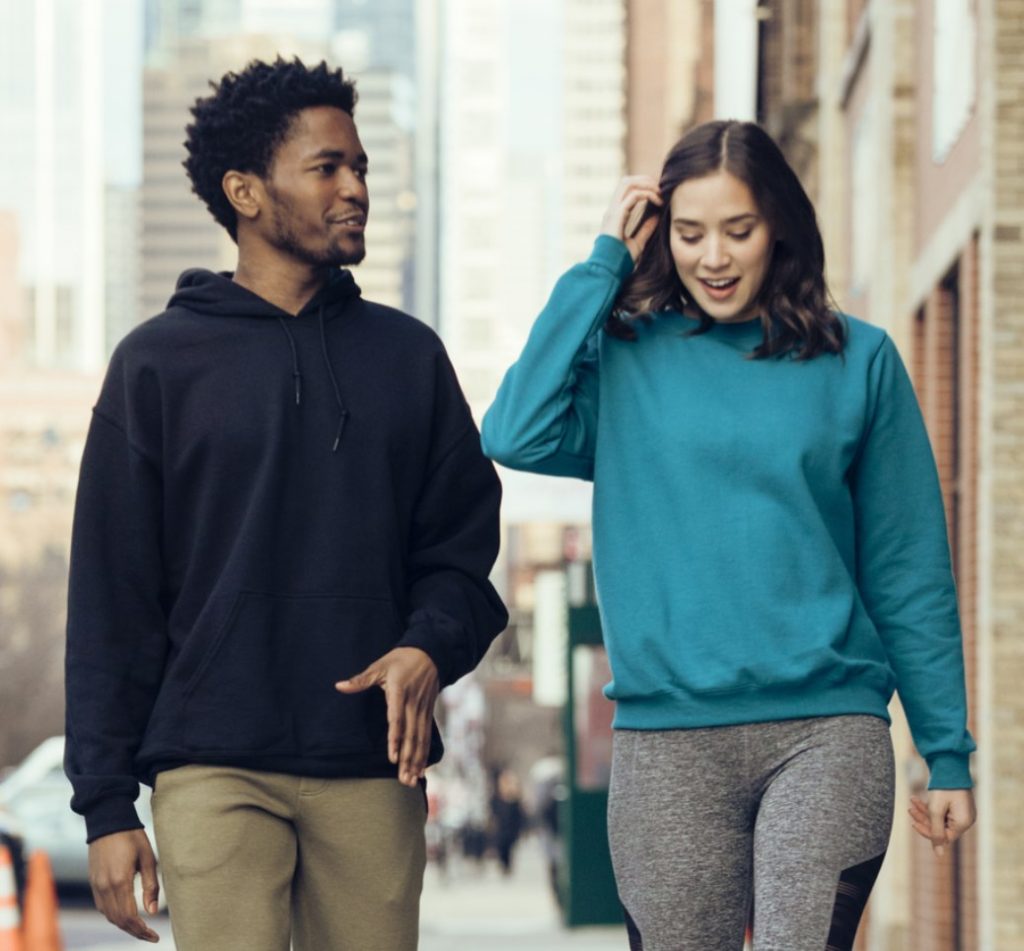 Sweaters appear in bunches throughout just about anyone's closet. They're perfect for adding a dash of professionalism to an event, or, with the inclusion of a collared shirt underneath – full business casual. The Gildan sweater's wearable scope is vast, extending through staving off the occasional breeze during a family picnic in the park to adding to an air of formality raising a toast at a friend's anniversary.

2. Where Are Gildan Sweatshirts Made?
Gildan garments are (mostly) produced in Central America and the Caribbean Basin.

3. Why Aren't Gildan Sweatshirts Made in America?
Founded in 1984 by the brothers Greg and Glenn Chamandy, Gildan set up shop in Honduras to capitalize on lower labor costs in 1998. Soon, they expanded further – to Mexico, Nicaragua, and Haiti. This was an interesting move, as China was just entering the World Trade Organization (WTO) in 2001.
As many other clothing-oriented businesses migrated to Asia, Gildan refrained from the trend. This decision was made to work with countries that had regional and/or bilateral trade agreements, specifically targeting those which could secure duty-free shipping deals with North America, Australia, and Europe – Gildan's three largest markets.
With production occurring far closer than the Orient, fulfillment could be completed significantly faster than for products originating in China. The base average pay in China is lower than that in South America. To overcome this hurdle, Gildan invested in high-tech production centers and relied on tariff knowledge.
However, roughly 5% of Gildan's labor force is American – predominantly working in the cotton and yarn industry occupying the fertile soil of North Carolina and Georgia. With the acquisition of American Apparel, Gildan now has a fuller capacity to use American-grown cotton to create products made in America.

4. Are Gildan Sweatshirts 100% Cotton?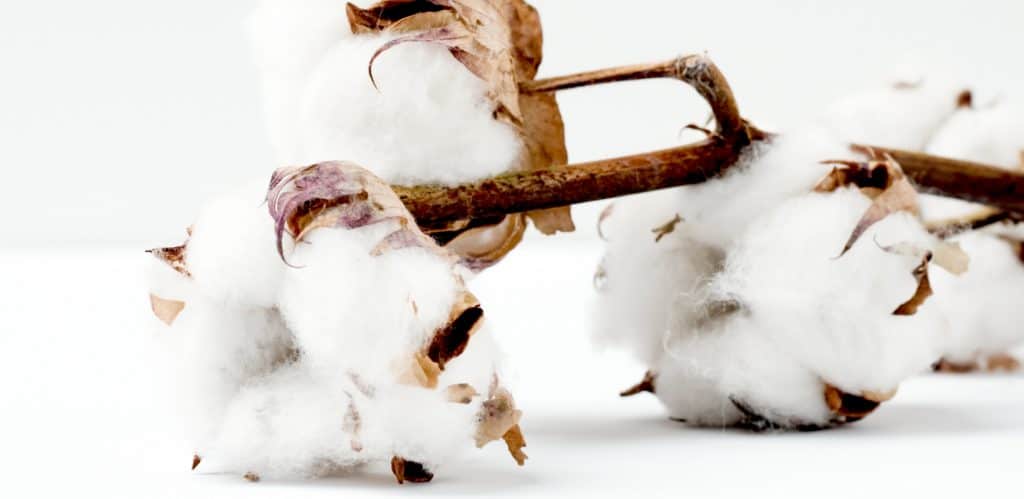 No. Gildan sweatshirts are a blend of 50% cotton and 50% polyester. The material of a product is of paramount importance when choosing what to put in a digital store's inventory.
Garments made from cotton, for example, have a tendency to shrink during the washing and drying processes. Pure polyester, on the other hand, is fairly unpopular for clothing – they tend to get super stuffy and uncomfortable.
Taking the best of both worlds and skipping the negatives, the cotton-polyester combination is soft, durable, and retains color well.

5. Can I Order Gildan Sweatshirts in Bulk?
Absolutely. Printify will never put any limitations on our merchants. When your business is going well, we will do everything in our power to fully support that effort – along with every partner and provider belonging to our network.

6. Can I Get Custom Gildan Sweatshirts?
Yes, of course. We're so happy you asked. With the Printify mockup generator, a Gildan sweatshirt can be created with just about any design, logo, text, or artwork you can think of in moments. As long as it's legal, you're 100% free to put whatever you want in the designated front or back printing area.

7. What Colors Do Gildan Sweatshirts Come In?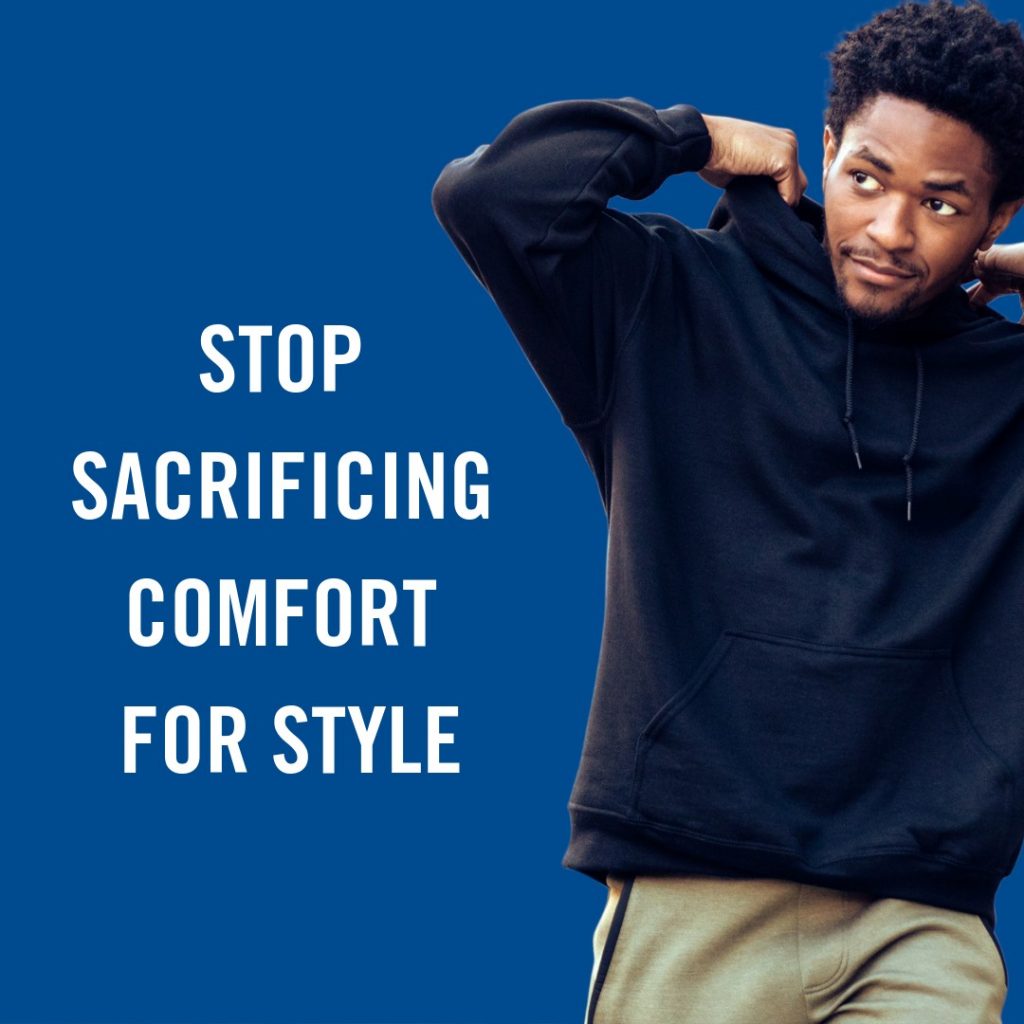 So, the answer really depends on which print provider is used. Here at Printify, we currently have four print providers that each offer various colors of the Gildan 18000 relative to their production capabilities.
MyLocker hosts 20 different colors, The Dream Junction offers six, Monster Digital puts up five, and The Print Bar comes in with a traditional black. Here's a page where you can explore each print provider's various options.

8. Where Can I Get Gildan Sweatshirts for Cheap?
Gildan is a huge, multinational company that, among other pursuits, specializes in producing blank products for others to buy or digitally print. As such, the Gildan sweater can be found in innumerable outlets, ranging from popular contenders like eBay to individual POD merchant's Shopify storefronts.
With a little digging online, some pretty low bulk prices for Gildan sweatshirts can be found on blanks.
The best news is for POD vendors: Printify offers many products at more competitive prices than any of the other competition. As the goal for any merchant is to make money online through their digital storefront, then keeping their bottom line low with cheaper products is a good way to raise profits and attract more customers.
9. What's the Difference Between a Sweatshirt, Hoodie, and Jacket?
Take a t-shirt, extend the sleeves, then make the whole thing a little thicker and softer. That's a sweatshirt – covering the upper body and arms. The hoodie, no surprises there, includes a hood on the back of the neck. Add a zipper, some buttons, or maybe even velcro, to a sweatshirt, and it transforms into a jacket or a zip-up hoodie.
All three options are extremely prevalent in any modern closet or wardrobe. They've long since moved beyond their original roles as athletic wear and an extra layer in lukewarm to cold environments

Create and Sell Custom Gildan Sweaters Online
All in all, it's a great idea for POD merchants to bring in a few Gildan sweatshirts in their stores. Their demand is evident in its predictable yearly popularity spikes – particularly around gift-oriented holidays like Christmas. Capitalize on the trend and design a few custom sweatshirts for your store today.
Make it happen right now.
Share the article
Topics