26 Free Alternatives to Photoshop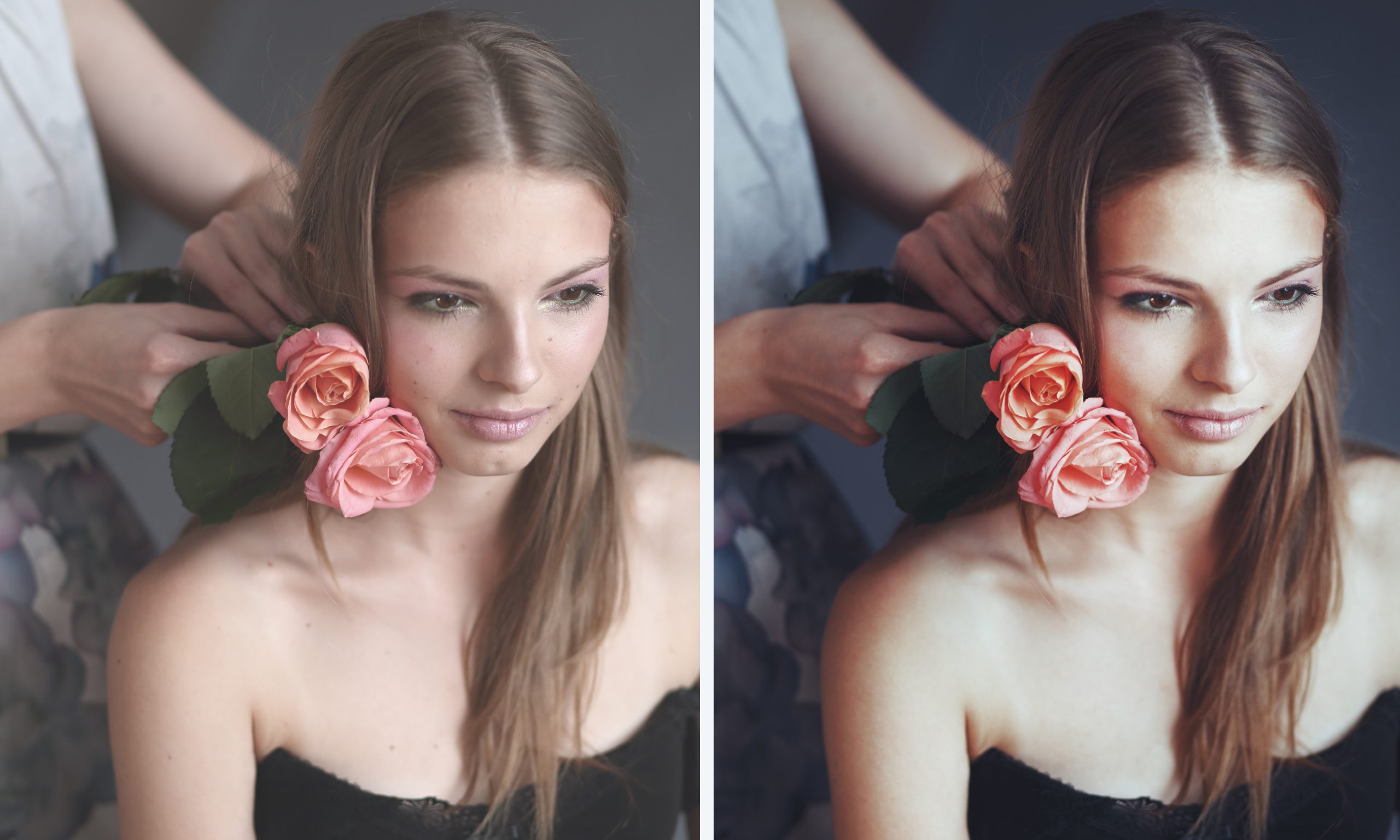 When it comes to popularity and features, there is nothing quite like using Photoshop to enhance your images. The software is used by many professionals as well as amateurs and is designed to provide you with streamlined tools that turn any image into an absolute masterpiece.
The bad news is, the subscription for Creative Cloud needed to access Photoshop can put a dent in your wallet, especially for those who are just kickstarting their photography brand. In addition, there is plenty of learning curve when it comes to using Photoshop. There is a myriad of tools and features you can choose from, which can make the software a bit complex compared to other options.
So, are there any free alternatives to Photoshop? Well, that's exactly what we are going to look at in this post. Without further adieu, here are:
Free Alternatives to Photoshop to Get You Started
Picsart video and photo editor is one of the best free Photoshop alternatives, providing various AI-powered tools, filters, and effects for photo and video editing. It's available in over 30 languages, free to use, and all-inclusive regarding social media platforms and creator skills and knowledge.
The main pros include many pre-designed templates and a wide selection of backdrops, artistic filters, and editing tools for cropping, enhancing, and editing images or videos. The platform is easy to use and doesn't leave a watermark, even on the free version
Short for GNU Image Manipulation Program, this software is quite a well-known free alternative to Photoshop.
GIMP has a rich line of interesting features and tools for photographers, and in terms of functionality, it is safe to say that it mirrors Photoshop. However, GIMP does come with a couple of problems. For example, the settings for a lot of pre-set brushes are exactly the same. Moreover, GIMP does not have any drawing capabilities.
YouTube: Chris' Tutorials
Krita is the next popular and free alternative to Photoshop. What's more, the software comes strongly recommended by professional photographers, especially when it comes to creative design for creating and enhancing digital images.
Another plus for Krita is the fact that its functionality and interface is very similar to Photoshop. You'll get the idea as soon as you see the toolbars. They're the same! Working with the program's dark themes will also give you a very Photoshop-feel.
The bad news is, Krita can get frustratingly laggy at times, and what's even worse is that tool does not come with a RAW filter.
YouTube: Teacher's Tech
When it comes to image enhancing, it is safe to say that Photolemur is the best free alternative to Photoshop. It makes things really simple. You can use the free version with the watermark feature.
The great thing about this tool is the fact that its AI automates the image-enhancing process, which means you won't need to lift a finger! All you have to do is import the images to the software and just sit back while it enhances everything.
This is particularly good news for individuals who lack editing skills and experience for enhancing and perfecting various images. Plus, Photolemur is available on Windows and Mac.
YouTube: TDCatTech
If you prefer using Windows for your photo enhancing tasks, then you are going to love CorelDRAW Graphics Suite. However, you can only use the 15-day trial version.
This is one of the best free alternatives to Photoshop. It has a great suite of features and interactive tools, all of which are designed to help both veteran and amateur digital image designers enhance, adjust, and straighten images.
One of the best features of CorelDRAW is undoubtedly its stylus control. It's designed to react to different pressures. If you have Windows 10, CorelDRAW is the ideal fit. More good news, the software supports 4K displays!
YouTube: bai
Initially, Paint.NET was launched as a better version of MS Paint. That is why there are going to be plenty of features and applications similar to MS Paint. However, while it is certainly true that the software is nowhere near Photoshop in terms of power and functionality, it is a suitable for beginners who are looking for free alternatives to Photoshop.
If you are looking for free alternatives to Photoshop and features that are compatible with Windows, Paint.NET is the tool to use.
YouTube: JustinTheOreo
This is a very user-friendly photo enhancing software that many professional photographers as well as digital print designers relied on for years.
It is perfect for first-time image enhancers and offers streamlined support for beginners who are looking for free alternatives to Photoshop. It offers plenty of tutorials and 'how-to' videos. Moreover, users can also seek tips and tricks on the Serif PhotoPlus community forums.
YouTube: SerifSoftware
You can use the free 30-day trial version; however, it is important to understand not to confuse Adobe Photoshop Elements with actual Photoshop.
But with that being said, many users appreciate the software as it provides a suite of tools and features that are going to help enhance your images. Simply put, you can think of Adobe Photoshop Elements as a concise image enhancing application with nothing but the essentials.

In addition, the software provides various blends and adjustment layers that you can use to enhance and perfect any image that you wish to print on your merchandise. Moreover, the app also offers a 'guided mode' designed for new users.
YouTube: bai
9. Sketch (Trial 30 Days)
You can use the free 30-day trial version of Sketch. The app is one of the best free alternatives to Photoshop, especially if you are looking for a cost-effective image enhancing tool for Mac.
The app is essentially a vector graphics software, perfect for image enhancing and design. Plus, there are a myriad of plug-ins offered by the Sketch community that you can use to make the software consistently functional.
The interface is user-friendly and has a plethora of features such as layers and gradients that are quite similar to Photoshop as well as Adobe Illustrator.
Moreover, you can also play around with numerous style presets and color picker that will help expedite your image design and loading. Better yet, Sketch also offers a pencil tool that you can use to draw your image from scratch.
YouTube: Joseph from LearnSketch.com
10. Acorn (Free Trial 14 Days)
If you are designing images on Mac and want a smooth and easy process, then nothing can be better than Acorn. However, Acorn offers a 14-day free trial period. It is an affordable solution if you wish to purchase a subscription or if you don't want to use Photoshop.
Acorn offers a reliable and zero-learning curve palate of useful and fun features. For example, the software offers features such as non-destructive filters, layer styles, and custom brushes. It is easy to use and there are several tutorial videos you can watch if you are just starting out with image enhancing.
Affinity Photo is another free Photoshop alternative that you can use to enhance your digital images and designs. It is an ideal choice for professional image designers and is compatible with a score of other file formats as well as Photoshop.
However, the best thing about Affinity Photo is the fact that it is increasingly cost-effective compared to expensive software such as Adobe Photoshop.
Moreover, users can expect similar functionality, features and image-enhancing tools that Photoshop offers (if not better). In addition, the software is compatible with both Windows and Mac. Moreover, if you prefer creating images on your iPad, then you will be pleased to know that you can use the app on your iPad as well.
YouTube: Affinity Revolution
Although Pixelmator Pro is a well-known free alternative to Photoshop, it is also very easy to use and boasts a single-window user-interface, which makes thing a lot simpler. You can use the free 30-day trial period before applying for a subscription.
Pixelmator Pro also combines several image-enhancing features such as non-destructive editing as well as a split view tool. However, one of the best features of the app is its hidden interface, which will enable you to view your images without any obstructions. But the pro version is only available on Mac.
YouTube: PhotoJoseph
13. Pixlr (You Can Now Download the Free Version)
You can use Pixlr for free. It has a brilliant interface that is similar to Photoshop. Pixlr also offers numerous features and overlays, special effects, and borders you can use to enhance and design your images.
Pixlr is also a great option if you want design images on your iOS or Android device. The photo editor and enhancer software is simplistic and offers all the right, yet basic tools you will need to get the job done.
The app is also a great choice for users who don't wish to (or have any) room to download additional software or programs on their laptops. Plus, the user-interface bears the same functionality that of Photoshop Elements.
However, the only drawback to using this photo enhancer and editor tool is that you are going to have be connected to the internet whenever you design or enhance your images.
YouTube: DCP Web Designers
14. SumoPaint (Online + Desktop)
When it comes to free alternatives to Photoshop, SumoPaint has everything to offer that you would expect in Photoshop. You can use the online and desktop version of the software to design, edit and enhance your images effortlessly.
SumoPaint also offers a suite of features such as different gradients, shapes, brushes, text, and pencils. There is no learning curve and the interface is user-friendly.
However, there some drawbacks of using this tool. For example, there a couple of features and tools that are a bit trickier to use compared to other apps. Plus, there are a quite a bit of limitations on different tools.
However, overall, SumoPaint is a capable app, and you will be able to enhance and load your images in a blink of an eye!
15. PicMonkey (Free Trial 7 Days)
PicMonkey offers a free 7-day trial period. The software has a simplistic yet very functional user interface. The app is ideal if you want to generate a collage and enhance your images and designs. It is very easy to use, just upload your designs and drag them in the interface.
However, PicMonkey does not have a plethora of tools and features that you will find in other free alternatives to Photoshop.
YouTube: Wendy Cranford
You can download the Free Basic Plan + 30-day trial version. Canva is another excellent alternative to Adobe Photoshop offering a plethora of features and tools that are going to cost you significantly less compared to Photoshop. Some features are even free to use. Canva is perfect for designing images for your merchandise, business cards, etc.
YouTube: Sandra The Mom Boss
17. Luminar 4 (Free Trial 7 Days)
Luminar 4 is a great image design and enhancing tool that will save you a lot of time. You can download the free 7-day trial version. The software has tons of features and tools that are going to help synchronize and transform your digital prints and images in a flash.
Moreover, another excellent thing about Luminar is the fact that you will be able to effortlessly browse all your images because the app automatically assembles your photos and organizes them to make navigation much easier for you.
The Luminar Libraries feature has a cutting-edge yet simplistic interface that is primarily designed to enhance your viewing experience. The software offers a myriad of tools, brushes, adjustable styles, and features that are absolutely amazing. To name just a few, Luminar 4 offers Advanced Contrast, Dehaze, and AI Sky Enhancers.
YouTube: Jim Nix
18. Apple Photos
If you work on a Mac, you can use Apple Photos to improve your images and the pre-installed application offers a couple of good image editing features too. Moreover, the software is also great for storing all your images, enabling you to organize everything by creating folders or saving them by date.
Some of the basic features it offers include image saturations, contrast, color correction, brightness adjustments, etc. You can do all this with just a single click.
Even if you don't want to use Apple Photos as an image editor tool, you can use it to organize all your images. And Apple users will also find the interface quite easy and fun to use.
However, the only drawback to using this software is that it is quite extensively limited in terms of features and functionality compared to other free Photoshop alternatives.
19. Microsoft Windows 10 Photos
Windows 10 Photos comes pre-installed with the Windows 10 OS. Similar to Apple Photos, you can use this software to store and organize your image gallery.
You will be able to easily store all your images and designs, and the app will automatically display your gallery. In addition, Windows 10 Photos also makes it simple to import images that are located in different folders.
The app is easy to use and offers pretty much the same features and tools that Apple Photos does. The image-enhancing software is ideal for Windows users who don't want to download extra programs. It is also great for beginners and novice photographers.
Overall, the app is limited in its functionality and features compared to other photo enhancing software.
As one of the best free alternatives to Photoshop, Photo Pos Pro is a great image-enhancing app that will allow you to perform anything from designing business cards to retouching digitally designed images. You can even use it to edit your images and you can start projects from square one. It is a pretty simple yet enjoyable software.
Photo Pos is great for novice digital image designers and offers RAW files recognition as well as two modes you can start with (Expert or Novice). The only drawback is in order to access its full suite of features and functionalities; you are going to have to subscribe for a premium version.
Plus, the Expert and Novice modes have individual interfaces, which means if you choose Novice, you will not be able to use layering features.
Raw Therapee is another great tool to help beginners ease into digital image processing and enhancing. What's more, it is an open source program. With just a couple of clicks, you will be able to quickly sort photographs, enhance exposure, adjust both color and white balance of all your images, enhance clarity, etc.
Raw Therapee provides users the option to frame their images and photos. You can even make collages. A couple of awesome things about the app is that it offers various, downloadable extensions to improve functionality.
Moreover, it is designed to run on laggy or less powerful computers. In addition, Raw Therapee provides three simplistic Retouch profiles that are an excellent way to expedite your image enhancing process.
However, because there aren't a lot of Raw Therapee users, it will be difficult to find tutorials or guidance materials to effectively operate this program. This is something to consider while looking for free alternatives to Photoshop.
Darktable is also among an interesting line of free alternatives to Photoshop, but it doesn't hold a candle to Adobe Photoshop strictly in terms of functionality. But the app does offer a string of pretty good features, especially when you talk about basic image enhancing, which can be a great for new users.
Darktable makes it easy for users to produce and save presets, offering a one-click solution. So it is safe to say that the software has a zero-learning curve.
The app offers an enjoyable and visually aesthetic interface that enables users to perform a number of actions such as color correction, using filters, contrast settings, and brightness adjustment.
Moreover, while a majority of photo and image enhancing apps are for Mac and Windows OS, Darktable is also available for Linux.
YouTube: Rico Richardson
LightZone is free software for digital image enhancing that enables users to quickly and effortlessly perform several color corrections, white balance adjustments, and adjustments in exposure.
The app is very simple to use and is quite enjoyable if you are a beginner looking for free alternatives to Photoshop. It is also functions as a photo editor, and supports RAW files. Moreover,
LightZone is also available for Linux. There are a couple of considerations to using LightZone though. For example, the software comes with very basic image editing tools. Plus, it doesn't have a great tool for layers.
YouTube: stevesveryown
You might have heard of PhotoScape X as strictly being a photo or image editor. However, the app has a lot of other features and functionalities to offer. For example, the software has a suite of interesting features you can use to process and enhance your digital image such as image stitching, RAW image processing, animated GIFs, screen captures, etc.
PhotoScape X is amongst the very few free alternatives to Photoshop that makes it easy to add all the same brushes and enhancing tools that Photoshop offers. The app is excellent for new users and offers plenty of tools and filters you can use to effortlessly enhance your images and unleash your creativity.
However, the downside to using PhotoScape X is that is it can be a bit tedious and confusing to use at first. And if you're enhancing particularly large files, the software can seem laggy or glitchy.
YouTube: PrettyWebz Media
Photopea is another interesting free alternative to Photoshop, and the great thing about it is that you don't have to download any program to run it.
The software is designed to support a myriad of file formats, like PSD. On top of that, Photopea offers a whole range of image enhancing and editing features that Photoshop does.
Photopea's interface is quite like Photoshop Elements. So it is going to be easy for users to transition from Photoshop to this software. The app also comes with vector graphics and raster, and offers incredible layer editing support. Importing PSD files is a breeze and improving your images is even easier!
Although it is a free program, Photopea runs a lot of ads, which can be a daunting distraction. And to have them removed, you are going to have to pay $9 per month.
YouTube: TodaysTuts
What is incredible about InPixio is that it is a combination of photo editor tools as well as five different image enhancing and editor software – such as Photo Eraser, Photo Maximizer, Photo Focus, Photo Clip and Photo Cutter.
Although InPixio as a free alternative to Photoshop is quite limited in terms of functionality and features, there are still quite a lot of tools you can use to improve your images. For example, the app offers textures, frames, and a different range of filters. Does not sound that bad for free Photoshop alternative.
The Bottom Line
There is no question that Photoshop is an amazing program. However, for many people, it doesn't seem worth the heavy price tag.
This is especially true for users who aren't looking to use a whole bunch of features, just the ones that really matter to them. One of these 26 free alternatives to Photoshop can fit your needs perfectly!
Share the article
Topics