A Letter From Printify: New Improvements and Upgrades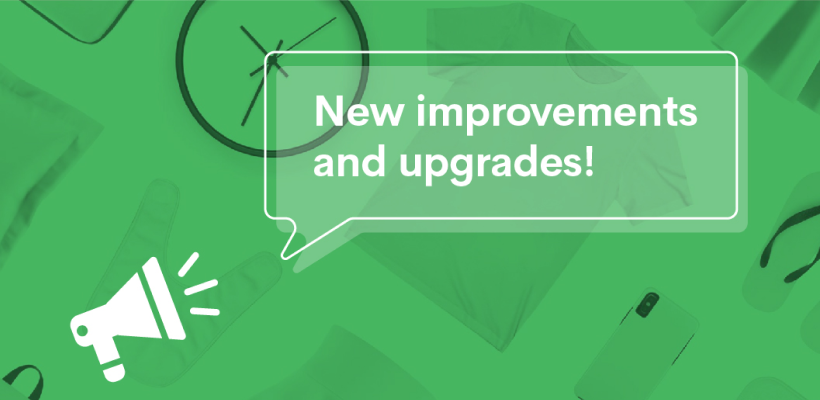 Dear Printify User,
As Printify, our goal is to offer services that make it easier for you to make more money. This means we prepare everything we know you need to run your print on demand business. However, no journey worth taking is smooth sailing.
That is why we welcome constant feedback from you, to recognize any issues you experience or services that may not be working at their best. Through this feedback, you let us know of a few challenges you were facing. And with the busy holiday season on the horizon, we knew we had to act fast.
All through the year, we worked to improve the Printify platform and provide efficient and effective solutions. We are proud to announce that we made some changes.
A Catalog of High-Performing Products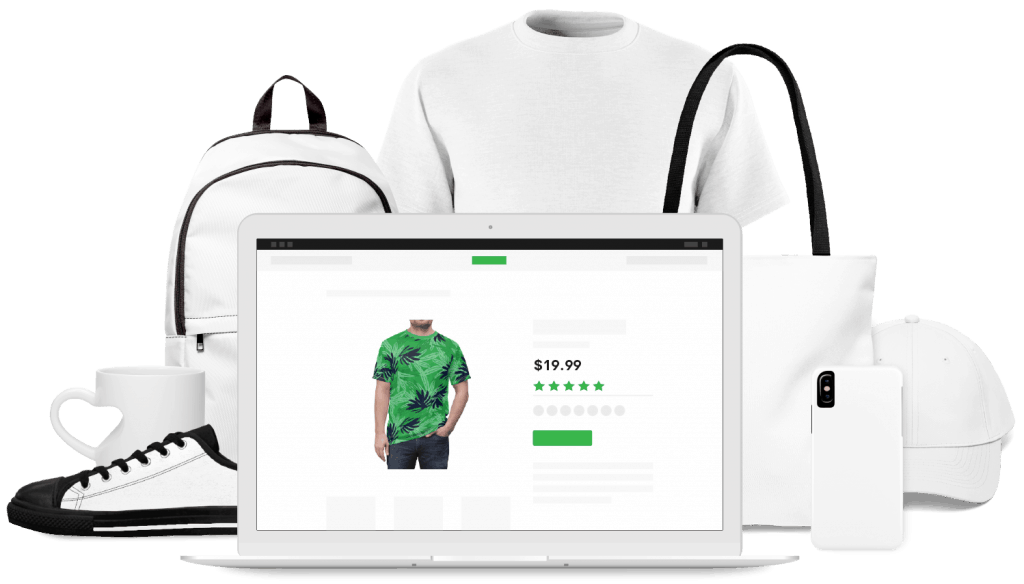 We evaluated our current catalog and made changes that will facilitate more reliable fulfillment times and ensure that the products delivered to your customers are of the highest quality. We realize that you will have a lot on your shoulders during the busy holiday season, with fewer customer complaints and issues to deal, you can focus on what matters most; keeping your business running and hitting all your business goals for the year. Here's what we did:
For starters, most printing facilitates stock up on popular color variants in favor of less popular ones, causing a delay in the entire order when out of stock. Then there are products with higher than average production times and reprint ratios, while some color variants are harder to print on for technical reasons.
These products often raise a lot of production concerns. We consulted on whether these options were worth the trouble and settled on the negative. Which led to the decision to remove them from the catalog.
Picking Your Perfect Print Provider Is Now Easier


From now on, before picking a print provider for your product, you will see the print provider's current ranking indicated next to their name. The Print Provider Ranking is a new rating system for all Printify print providers, based on Product Reprint Ratio, Delayed Production Time Ratio, and User Reviews.
Before, we had laid out different variables to help you pick the best-suited print provider for your business. However, these didn't include one of the most reliable variables, a true and tested review from fellow entrepreneurs. Service and product reviews from actual users are the best way to guarantee that you're making the right choice. We then apply the Product Reprint Ratio and Delayed Production Time Ratio to determine the score.
This Print Provider Ranking is re-calculated daily for each product based on the updated data we receive.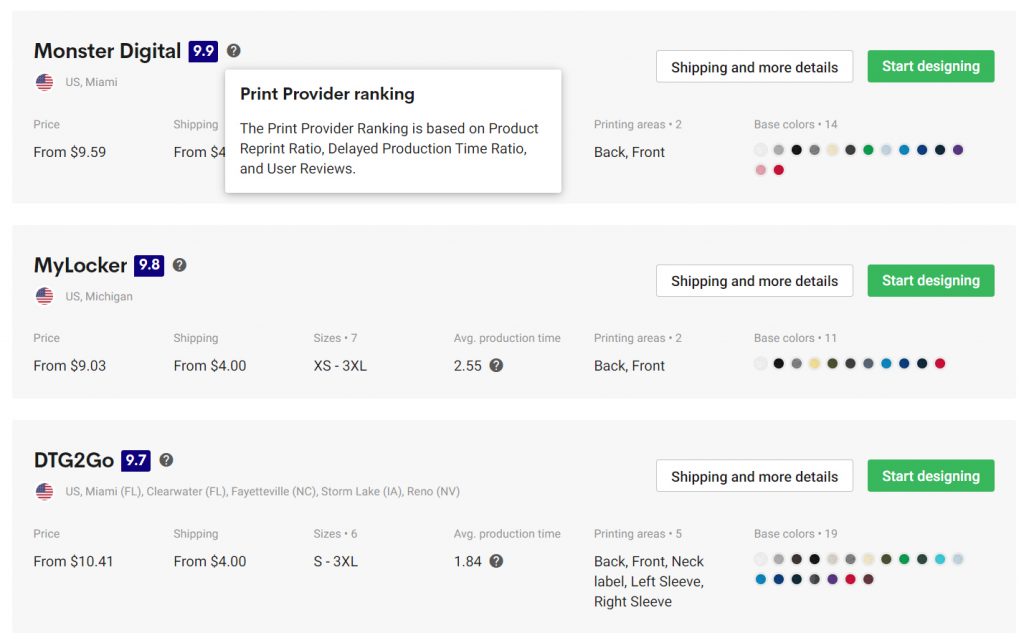 We also added a built-in function that allows you to leave a review on all your sample orders. These reviews are taken into consideration for the Print Provider Ranking.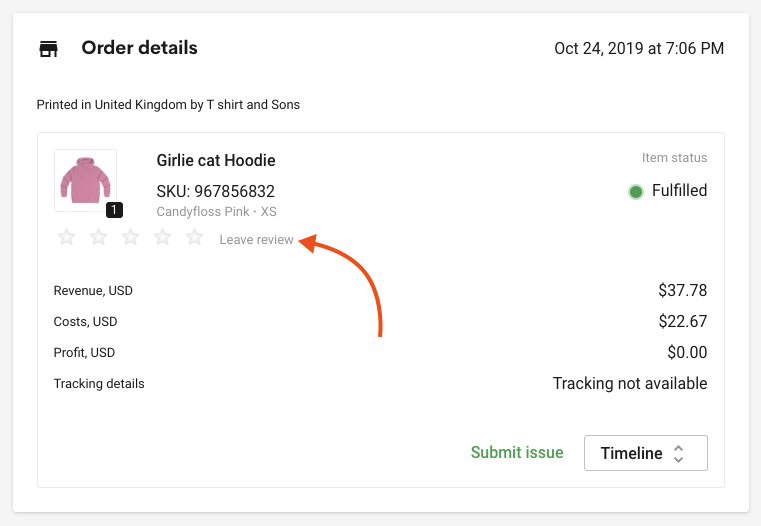 Our goal is to take away the guesswork when choosing print providers, manage performance expectations and ensure you have all the tools to get the best service.
We Made Upgrades for Faster Shipping Times
Aside from quality products, swift shipping times are very important in generating trust, cultivating brand loyalty and retaining customers. If these things fail, they heavily impact your brand's perception which can be detrimental to the success of your print on demand business. That is why when you shared feedback that this was an on-going challenge, we sprung into action to find a solution.
We are excited to announce that our most popular Print Providers in the US, have upgraded their shipping suppliers to USPS and Asendia. This shift is going to improve the shipping times for both domestic and international fulfillment.
Below Are the Shipping Times for USPS and Asendia:
Domestic:
Before: 3 – 7 business days
Now: 2 – 5 business days
International:
Before: 15 – 30 business days
Now: 10 – 18 business days
After testing countless shipping suppliers, we are confident that the changes implemented will have a significant impact on shipping times.
More to Come…
The quest for perfection is a continuous process. We plan to implement more significant improvements down the line. We know the stakes are pretty high for the holiday season, as it is is one of the busiest sale seasons of the year.
We hope that the changes are just what you need to ease your mind as you continue to build your brand. We ask that you keep sharing your feedback with us because this is the only way we can keep delivering improvements that you need. When we work together, we succeed. Happy holidays!
Always at your service,
The Printify Team

Share the article
Topics