48 Useful Tools to Understand Your Customers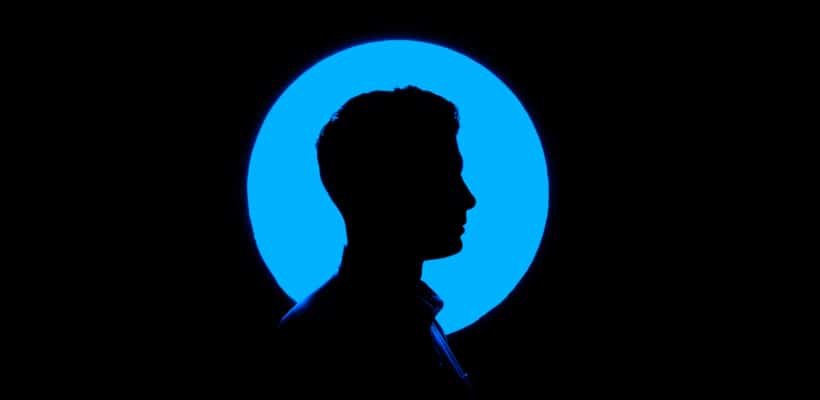 The one thing to always remember when marketing a product – you are not your customer. Instead of assuming their perception of your product or service, use target audience research tools to explore the latest trends, questions, issues, interests, and more.
From questions and answers with customer support to polls and interviews. Conduct target audience research to find out everything there is to know about your products and buyer personas. What do people want and need? How would your product be perceived? What could be improved or changed?
Use any of the below-listed target audience research tools as an outside help for getting to know your customers and improving on your offers.
48 Target Audience Research Tools
1. Hubspot – a package that can help you jumpstart your business, or reach even greater heights.
2. Salesforce – uses artificial intelligence to get the most out of the information you gather from the customers.
3.Quora – a very popular social media platform that works as a hub to get answers to virtually any questions. It is perfect to identify current trends.
4. Zendesk – an integrated customer support system that helps you connect with the people. Helps with building trust and integrity.
5. Inbound – if you are looking to add more content about internet marketing, this is the perfect place to look for it.
6. FreshDesk – an intuitive customer support tool that allows you to connect not just by chatting, but by calling as well.
7. Grove – works best if you want to build more than just a help desk. The interface works to your advantage and helps solve any problems with just a few clicks.
8. Smartmetrics  – supports those who want to make use of their Instagram profiles to better understand that market.
9. AnswerThePublic – great to get content if you want to provide even more value to your visitors.
10. Twitter – one of the three powerhouses of social media. Almost everyone is on Twitter these days, making it one of the best platforms out there. Plus, there's a ton of Twitter historical data available to use.
11. Reddit – some would call it the most popular platform on the internet. You can find topics on every niche imaginable, and see what people want or not.
12. LiveAgent – excellent if you want to deal with customers through social media, emails, live calls, etc.
13. HelpScout – the developers of the tool have made sure that customer comes first. It significantly reduces the number of problems that occur when live chatting.
14. MailChimp – one of the most popular internet marketing tools. Especially popular among those who like to advertise themselves using emails.
15. Inbound Writer – works best if you want an in-depth analysis of various topics of interest. Use it to compare your articles to those that have been receiving a lot of attention.
16. PRWeb – spread your website out there by attracting organic users through SEO. PRWeb is the perfect tool to help you achieve that.
17. Kayako – a live chat support tool that keeps logs of conversations and makes accessing them easily.
18. Tweriod – find out when is the best time to post on Twitter using various hashtags. It is ideal if you want to gain an edge over other Twitter entrepreneurs.
19. StumbleUpon Ads – great if you have a budget and ad campaign in mind and want to take things to the next level.
20. CRM Batchbook – slowly build your contact list using it. Excellent to those who have long-term goals in mind.
21. Kissmetrics – if there are people who like to spend money, you will be the first to know about it by getting Kissmetrics. One of the best out there when it comes to what the client wants.
22. TeamSupport – yet another customer support tool. This one works best if you want to keep track of everything and like to use a ticketing system rather than live chat.
23. OnePulse – send out questions to your visitors and gather valuable information. Only honest insights and real-time conversations to help you out.
24. Zoho CRM – gather data that works in your favor. Selling will become easier and faster.
25. Intercom – interact with your clients during whatever phase that they are on and gain their confidence. Ideal to build lost-lasting seller-client relationships.
26. Hootsuite – perfect if you want to see what the visitors on your website are clicking on. Functions similar to a heat map.
27. Agile CRM – automates the process of gathering customer data. It is easy to use and is one of the most modern tools that are available at the moment.
28. CloudCherry – collects feedback in real-time and helps you strategize the next step in improving the business.
29. Brand24 – helps you find out what people are saying about your business using social media. Superb for reaching the next point.
30. Salesforce Sales Cloud – overviews information about sales and helps to predict what your customers are going to do next.
31. Zoho Desk – customer support tool which has plenty of great features for agents, customers, and managers.
32. Brandwatch – monitors social media platforms and sends you data that customer behavior.
32. Alteryx – understand the demands of your customers by receiving data which Alteryx provides.
33. SurveyMonkey – one of the most popular survey-generating tools on the internet. Get daily insights about your customers by being proactive.
34. Google Analytics – everyone who has been running a website knows about this one. It is the best thing to use if you want to know what your traffic is like.
35. Google Trends – enter a key phrase or a keyword and find out whether it is trending or not. Take full advantage of the massive database that Google has.
36. HappyFox – an all-in-one package that provides virtually anything you might need to deal with customer issues.
37. PipeDrive – comes with a package that allows you to focus on tracking sales rather than dealing with stuff like emails as they are also taken care of thanks to this software.
38. Insightly – one of the most popular ways to grow revenue and build an audience. Reduces administrative work and helps save money.
39. HighRise – allows you to keep up with what your customer is up to, making it easier to understand how to approach the next step.
40. EssayGeeks – works best if you want someone who has experience in customer support. Make sure that everything is handled in a professional manner by using this service.
41. HelpJuice – guarantees that you have to deal less with customers' complaints. Send answers to the most common questions automatically and instantly.
42. HelpCrunch – a customer communication platform that is considered one of the smartest out there. Automate your emails, customer chat, and plenty of other things that would take a lot of time.
43. Tawk – a free-to-use web chat application that helps you connect with the customer immediately. It tracks the progress and is extremely easy to use.
44. HelpOnClick – one of the best when it comes to having a solid customer support platform. Works on every platform and has an intuitive interface.
45. LiveChat – as the name suggests, it is there to help you with speaking to customers who might have complaints or questions. One of the most popular live-chatting tools.
46. Salesforce Desk – an out-of-the-box service that helps small businesses grow immediately. It is a customer support platform with a built-in cloud system.
47. Deskero – engage with your customers and help them with solving any issues they might have.
48. SocialBakers – provides insights for Facebook and Instagram and bring the data to a single template.
As you can probably expect, there are plenty of other great tools out there. However, picking some out of this list will definitely help with achieving your goal of financial independence faster.
4 Tips for Conducting Target Audience Research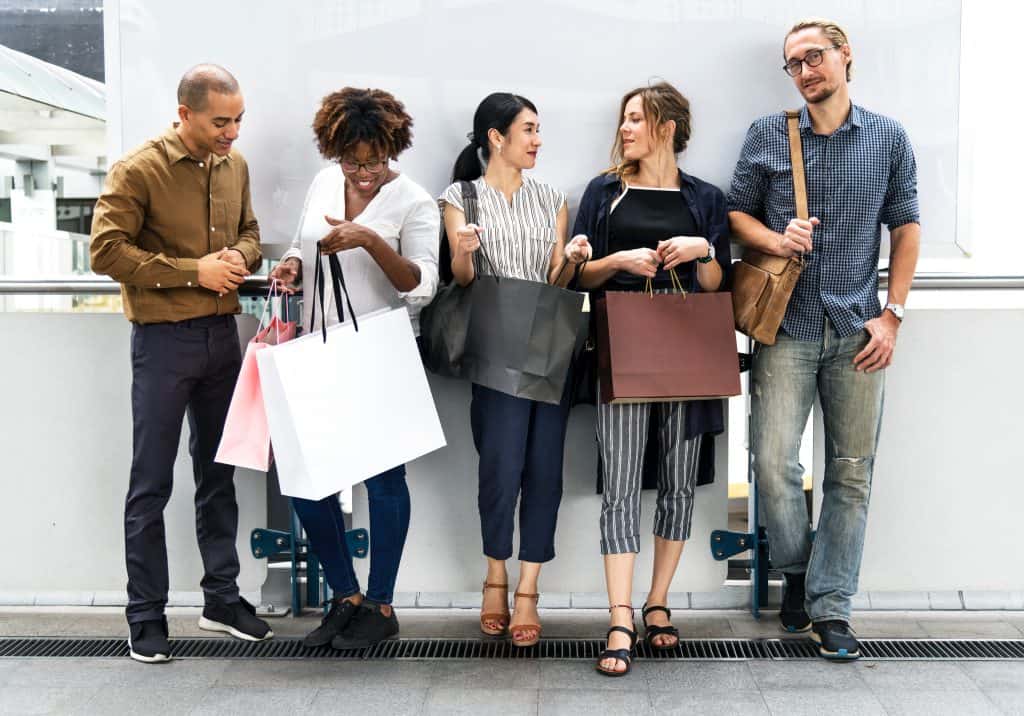 You always hear phrases like "the customer is always right" or "always think about the customer." While they are mostly true, acting this way will not be enough if you want to make your business boom.
There are quite a lot of psychological tricks involved that are not noticeable on the surface. Certain techniques can and will help you make things smoother. If you want to take advantage of them, make sure to read below.
Refrain From Making Assumptions
Believing that you know everything there is to know about a business can be the number-one reason for your downfall. There are so many different people out there that assuming to understand their needs would be silly. Instead, you should take everything as a slow learning process and grow together with your venture.
Put Social Media to a Better Use
While virtually everyone is on various social media platforms, quite a few entrepreneurs do not think that analyzing the data involving these websites is very useful. However, the reality is quite different.
There are more than enough tools that can help you analyze information from Facebook, Twitter, Instagram, etc. Following the trends and ignoring it can be the difference maker between having success and perishing in this harsh environment.
Conduct Surveys
Being proactive with a customer will show them that you care. It helps to build trust and long-lasting relationships, among many other reasons. The honest feedback that your customers provide via surveys provides a bigger picture.
Research Keywords
Relying on non-organic sources of traffic like social media and stuff like forum advertisement will not cut it if you are in for a long game. Organic visitors are the ones that make the most difference.
To get these, you will need to get your keyword research game up a notch. The competition is tough, no matter what niche you are in. Nevertheless, it is a proven technique that helps to take the whole thing to the next level.
It will take a long time before you can say that you can finally understand your customers. On the other hand, it is an extremely rewarding experience both in terms of financial gain and personal satisfaction.
Conclusion
Getting to know your customers is one of the most important steps in business management. While your products or services might be great in your eyes, it's important to research customers and get their opinions and perspectives on your offers.
Target audience research tools are a great help in analyzing buyer personas, their trends, habits, likes, dislikes, and any other aspects concerning consumers.
Use this article as a helpful guide to lead your business to success. Conduct customer surveys, research keywords, do polls and use the target audience research tools and other channels to know everything there is about your potential buyers and products.
Share the article
Topics