Personalized Gifts for Him - Create Your Own
Shopping for him doesn't have to be hard. Take control by designing personalized gifts for him – and maybe make a bunch of money along the way. It's 100% Free.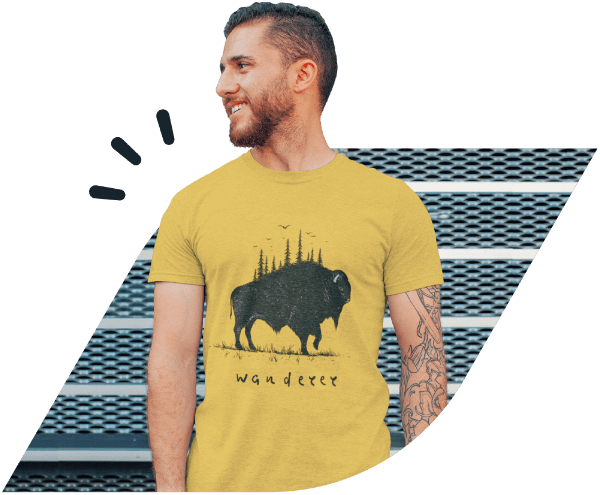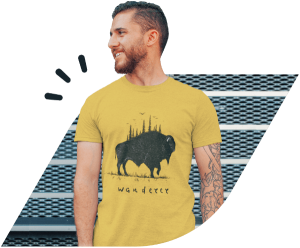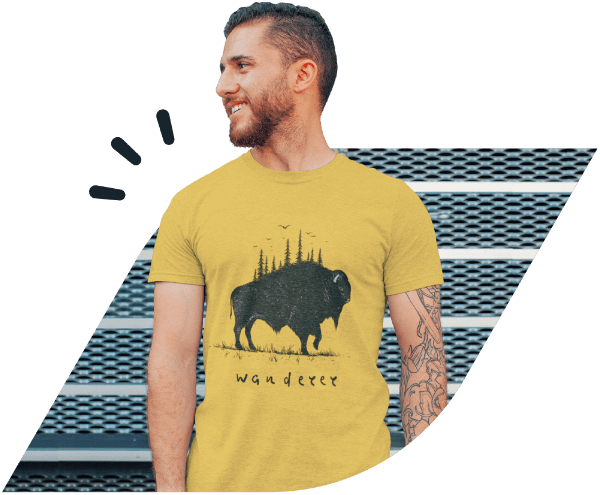 Design Personalized Gifts for Him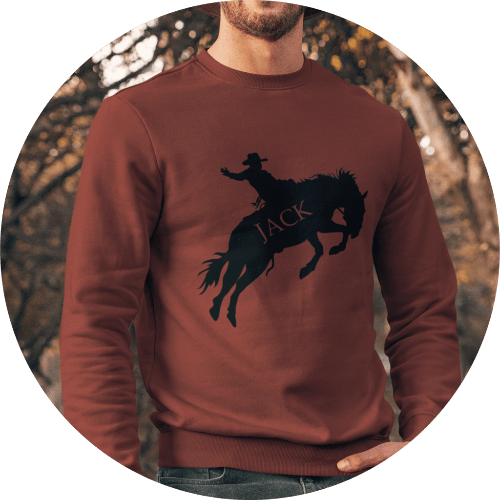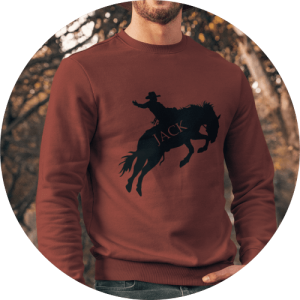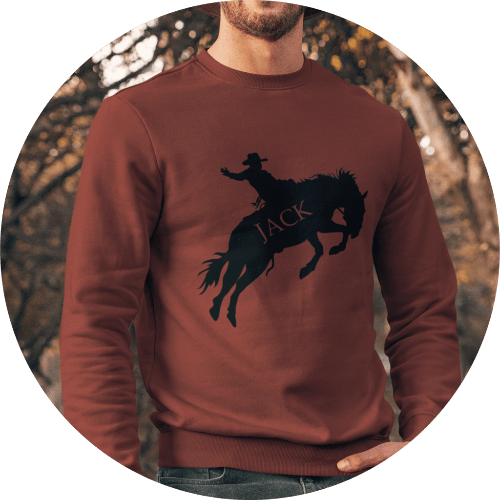 There's no feeling quite like seeing another person's eyes light up when opening a present that you've given them. But the thing is, it's not always easy to make someone feel special. With so many celebrations, birthdays, parties, housewarmings, etc., making a positive impact, and sharing good feelings has become a bit more complicated than it used to. 
In a world of increasingly diverse needs, wants, and preferences, the task of identifying ideal gift items is further compounded with the massive numbers of products continually being released (with no reductions in sight). 
This perspective is largely a result of the limitations of conventional shopping techniques; frantic individuals bouncing around malls, boutiques, and plazas like mice in a maze. Transcend the rat race and take control of both you and the gift getter's destiny by making your own personalized gift for him. 
Clothing as a Personalized Gift for Him
A modern necessity that has long since transcended basic needs for covering, protection, and social dignity, various garments are now mediums for transmitting the wearer's (or owner's) philosophy, personality, orientation, style, and much more. They're perfect for relaying a bit of depth to whoever is lucky enough to unwrap them.
Along that line of thinking, the Printify catalog currently hosts over 800 individual products. With such a broad array of options (with more being continually added), it should be easy to find the perfect base layer for any design that may be in mind. 
Please be aware that the items listed in this article are not a comprehensive gathering of everything in that catalog. There is so much more for those who explore a bit while seeking a personalized gift for him – or for building up their own eCommerce inventories. 
T-Shirt - Personalized Gift for Him
When it comes to t-shirts, we've got the bases well-and-truly covered. A staggering array of 18 different printable models means that just about every possible style, fit, and fashion is available. Furthermore, there are numerous print providers for each mockup.
These redundancies are terrific news regarding both security and sourcing. In other words, if something unfortunate happens and a print provider happens to go down, multiple others are more than capable of picking up the slack without any loss in quality. Furthermore, the presence of alternate distributors means that worldwide shipping will be much faster and cheaper for customers relying on a single point of origin.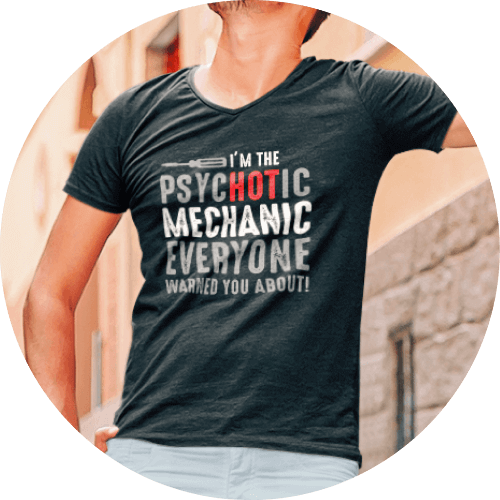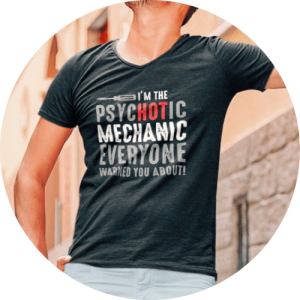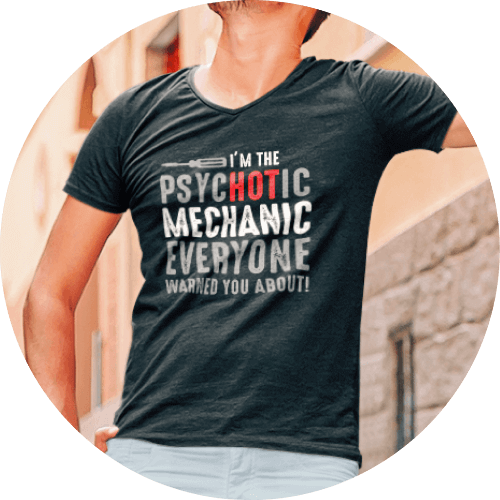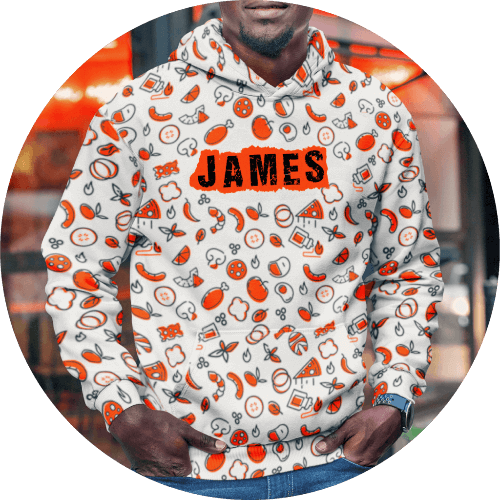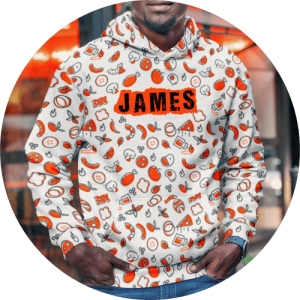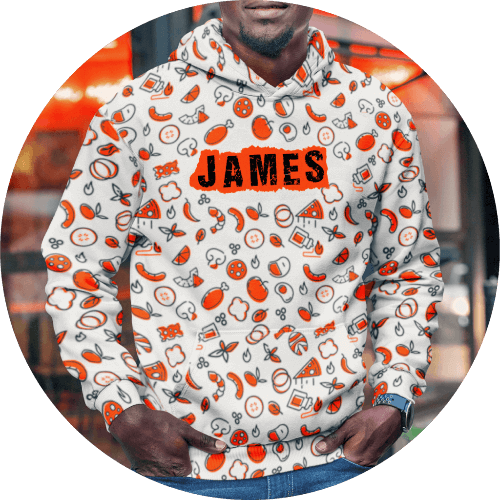 Hoodies as a Personalized Gift for Him
Who doesn't love a good hoodie? Depending on the contents of the artwork they include, these broad-minded garments are applicable for just about any relaxed-dress occasion – including chilling at home, handling business at work, crushing it in the gym, cruising through parks, and so much more. 
While almost everyone's closet packs at least a few hoodies, this style of clothing has long since solidified its place as a modern necessity. Fight the cold, flaunt the style, and bring a new degree of personality to an ensemble with a hoodie personalized gift for him. 
Socks and Underwear as Personalized Gifts for Him
Not all men are happy to receive gifts of clothing. Fortunately, even with this less fashion-inclined demographic, all men appreciate a good pair of custom socks or underwear. There's just something special about that fundamental layer of protection, comfort, and common decency that resonates with the beast within. 
At the moment, we have three print providers supplying sock variations: the American Spoke Custom Products, the Chinese ArtsAdd, and another American Tribe Socks. ArtsAdd stands alone (at the moment) when it comes to supplying our Men's boxer-brief underwear blanks.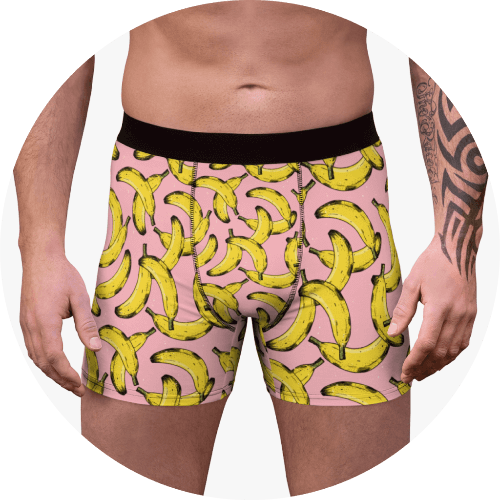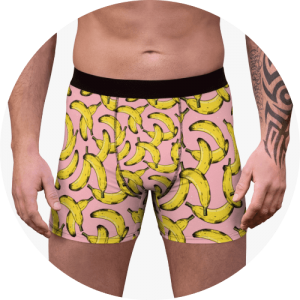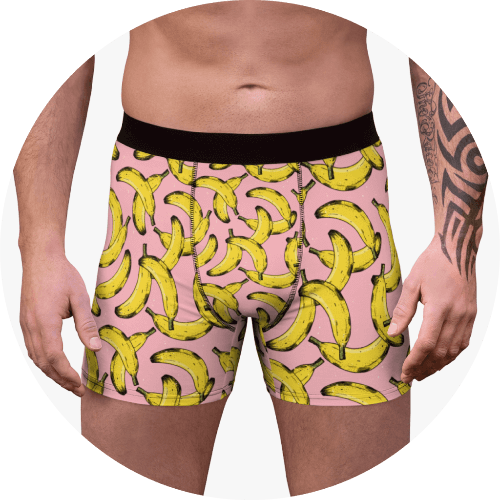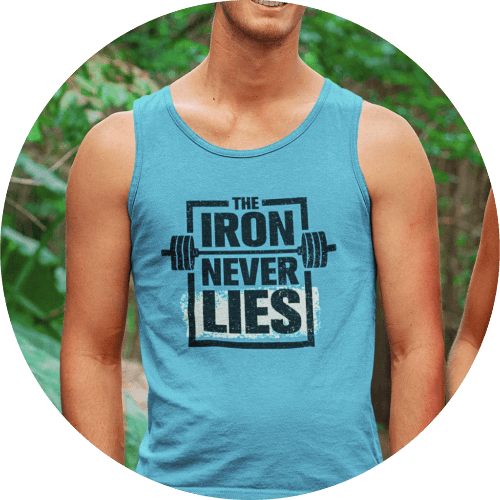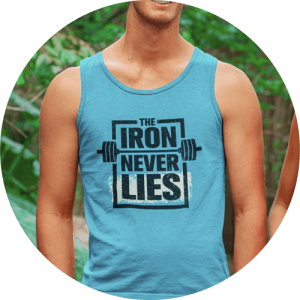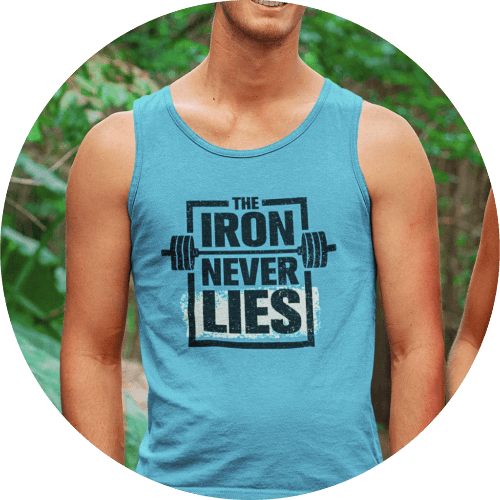 Tank Tops as Personalized Gifts for Him
It's time for the gun show. Whether the goal is to increase mobility, release a little heat, or simply show off a little, tank tops are a modern staple. If you've got male demographics in mind, adding a few of these products into a store's lineup is a tried-and-true method for boosting sales numbers. 
On top of acting as a basic covering for social decency, these base layers act as a perfect inclusion for a sporting event, the gym, or a hot summer day at the beach, and much more. 
Sweaters as Personalized Gifts for Him
Sweaters are undoubtedly one of the best ways to keep warm. They're the wearable manifestation of a hug – gently wrapping around the body while bringing the added bonus of heat. Furthermore, when a comfortable sweater comes with a message, design, artwork, or feeling that the wearer identifies with, all the better. For these reasons (and more) sweaters make great personalized gifts for him.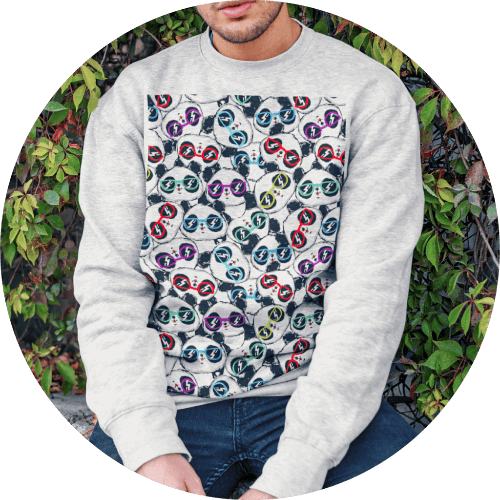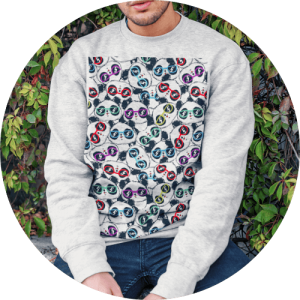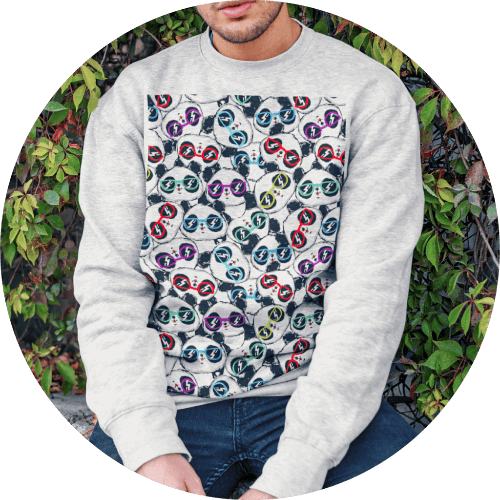 Create a Custom Gift for Him!
Get Started With Custom Printing
First things first: get going with a Printify account if you haven't already. We've got over 800 products in our catalog – Selling personalized gifts for him is a great way to boost revenue, monetize your ideas, and make someone's day.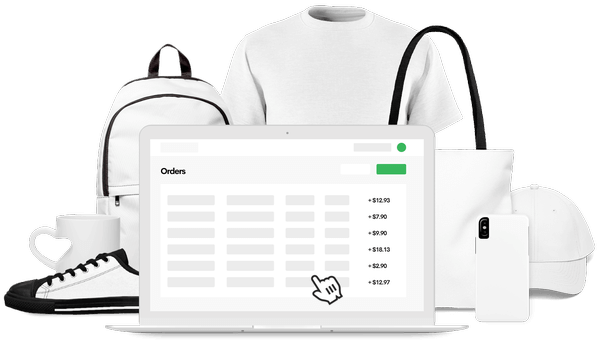 Unique Personalized Gifts for Him - How It Works?
We here at Printify specialize in transforming anyone into an owner, designer, and entrepreneur. This is made possible through a combination of the best parts of print on demand and dropshipping – distilled into an innovative business model tailor-made for budding businesspeople. 
In short, this methodology empowers 'normal' people with the tools necessary to create their own lines of merchandise without having to put money down, pay for storage, maintain a physical location, hire staff, or any of the other business hurdles that can derail an emerging venture.
It's simple; you can make your own personalized gift for him (or an entire store inventory) in three easy steps taking just a few minutes (not hours).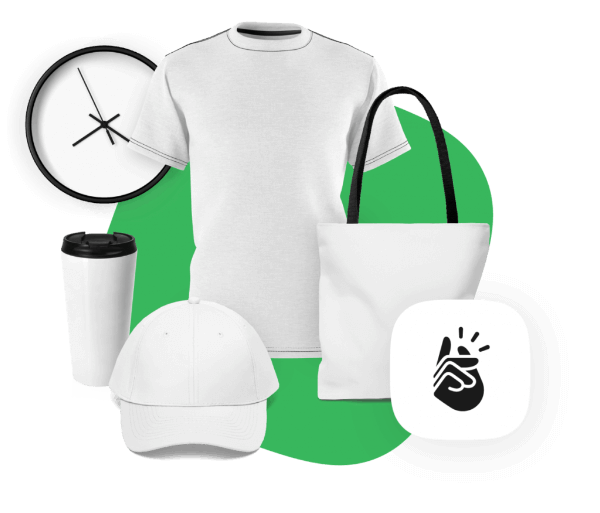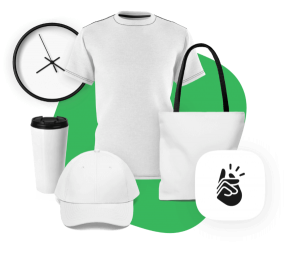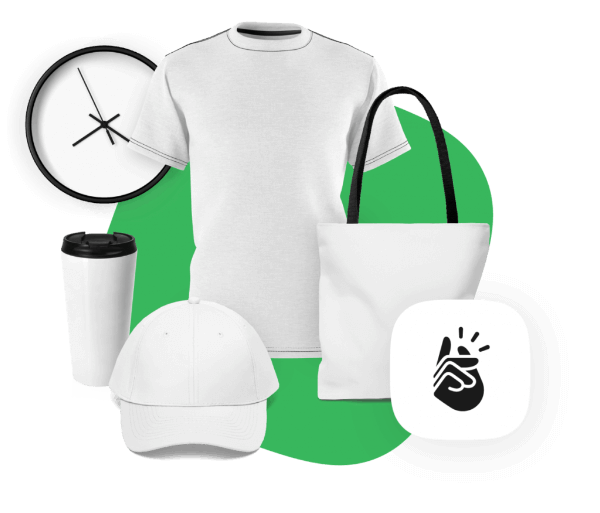 Personalized Gifts for Him With No Minimums
Well, if you're having any trouble isolating exactly what item(s) could brighten your masculine recipient's day, why not take matters into your own hands? After all, as the initiator, you're the one occupying the command seat – take full control. 
Now, some people may (initially) doubt their ability to build a personalized gift for him. But, the great news here is that this process is actually a whole lot easier than you ever might've imagined. In fact, it's our goal to help people just like you in their quest to put a smile on other people's faces. 
Personalized Gift for Him - A Step-By-Step Guide
Start Designing Personalized Gifts for Him