Monetize Your Instagram Account
With Instagrams popularity rising year over year even more users are looking for ways to monetize their following. Opportunities for making money on social media have never been more diverse.
Advance your career as an influencer with custom branded clothing, accessories and other print on
demand products for your most engaged followers.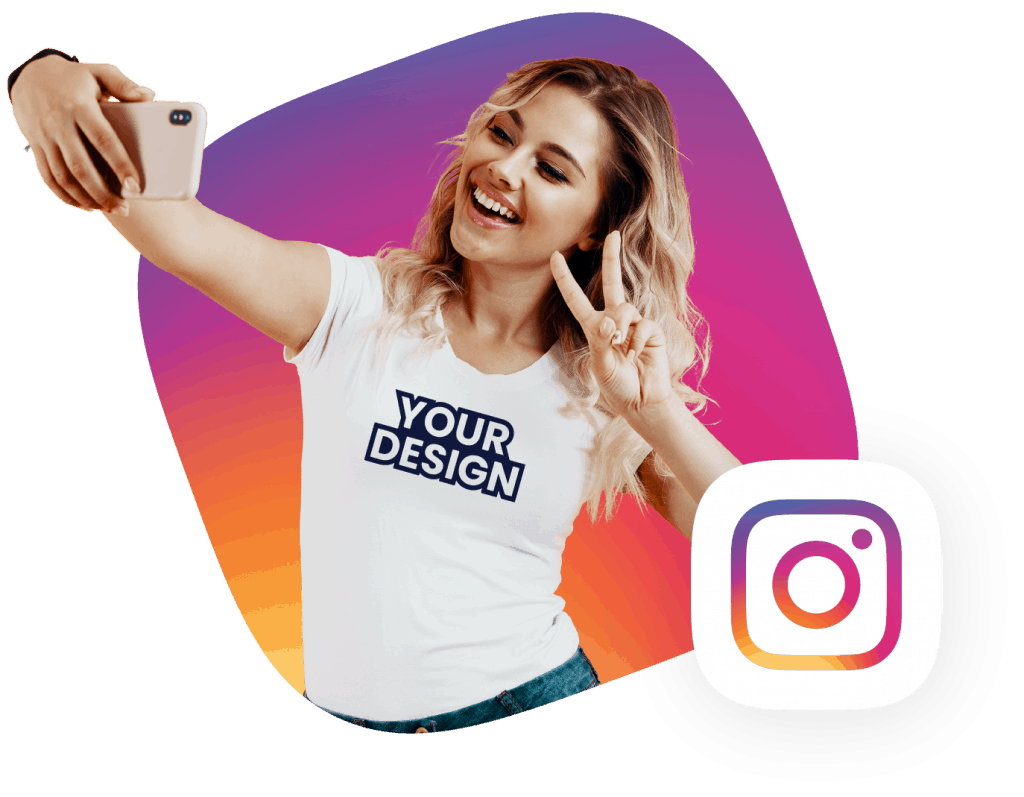 * Based on aggregated data from real Printify Instagram merchants
No Inventory
Since everything is printed and shipped immediately when your customer makes a sale. You can forget about having to store your merchandise, manually ship the products and worst of all – leftovers that eat into your profits.
Save Time and Money
You have content to produce. Maybe even daily updates. Let Printify work in the background printing and shipping products directly to your end customer. 100% free – only pay for production when an actual order is made.
250+ Unique Products
T-shirts, hoodies, shoes, bags, socks, hats, phone cases, mugs, stickers, and more. See all products
Mockup Generator
No need to hire a designer. Create designs with ease and publish custom design mockups directly from Printify.
What Is Printify and How Does It Work?
Printify is an online print on demand drop shipping platform that connects our users to a network of print providers. We partner with various print providers around the world to offer products that our users can customize with their own content and designs. You're in control of how to sell your products.
Checkout the Product Range
Why Is Merch a Great Monetization Opportunity?
Market Your Product, Not Someone Else's
Ads or Sponsored posts can damage your brand and your account if done carelessly. Promoting Your own products and designs helps keep your account on-brand for Your followers.
Multiple Income Streams
Selling your own merchandise gives you more freedom to choose who you work with without putting too much stress on taking every offer that's presented to you.
Don't Give Up Sponsored Posts
Selling your own custom print on demand merch doesn't mean You have to give up sponsored posts or partnerships with other brands.
Further Expand Your Online Presence
Your customers become your brand advocates. No only does merch create a feeling of belonging to a community, but it also spreads the word out into the world.
Start selling your Instagram account merch right now