Introduction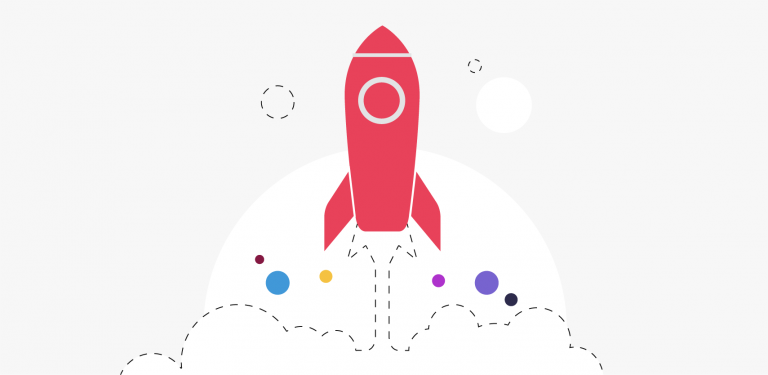 The print-on-demand business model is booming – with no end in sight. Public demand continues to rise, and the emergence of new options continually fuels new patterns of growth. However, it's the raw feasibility of the POD model that seems to resonate with most people. 
First, the system effectively eliminates the most fundamental problem of starting a business: upfront investment. There are a lot of potential entrepreneurs out there wanting to build, but can't because they don't have the cash reserves. So, this method gets those individuals out from under that financial rock and sets them on a clear path. 
Then, the POD environment is designed to encourage participating merchants to operate as they choose. While there are reasonable limitations, this functional openness is a seriously attractive quality. No one likes it when they're continually hampered by the restrictions of others – particularly when it impacts their bottom line.
After someone decides to get into the print on demand (POD) t-shirt game, things can get complicated pretty fast. After all, with so many different models, distributors, fits, brands, etc., the flood of data can make it hard to isolate important pieces from the less useful. 
Fortunately, we've put together this handy guide. Within, you'll have an easy time finding information on just about any topic you'll need to choose the ideal shirt for a particular customer base. There are sure to be a few surprises along the way, so be ready for some serious wow-factor. 
As distinguishing between the various differences within the multifaceted t-shirt genre is crucial to capturing the attention of various market demographics (sales), a bit of research into these deviations is undoubtedly beneficial. Therefore, the goal of this work is to provide both prospective and veteran print-on-demand merchants with an acceptable degree of information (and a bit of advice) regarding their t-shirt selections.
Not Everyone Is a POD Expert
It's true. These are strange, unfamiliar waters to many – particularly those just starting out into the depths of eCommerce. If you're already knowledgeable, it's great to have you along. For everyone else, please check out these key terms and/or the Table of Contents.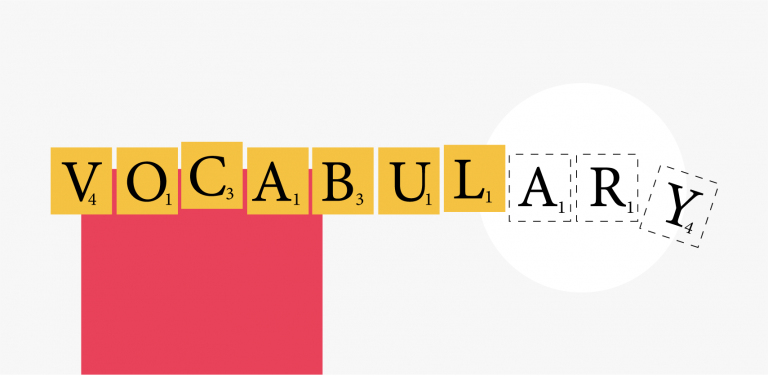 Some of these words have more than one definition/application. So, for specificity relative to the nature of this piece, we'll focus on the usages detailed below. 
All-Over-Print (AOP) Cut & Sew T-shirt: These are premium-edition shirts tailored toward a more exacting customer base. Rather than traditional printing, where a shirt is assembled then printed, cut & sew tees have the fabric printed before the shirt is sewn together. This makes an all-over-print design wrap cleanly around, rather than having an awkward chop when a piece of fabric runs out. They have slightly longer production times, but their higher level of detail more than makes up for the wait. 
Blank: These are non-branded products created by large suppliers. They don't have any artwork on them because they're destined for customization through the print-on-demand business model. While blanks are produced by large-scale brands, they don't contain any marks or identifiers. 
Catalog: This is a gathering of print on demand products into one location. Within a catalog, users can select a given product for customization, inclusion in their stores, and sales to customers. 
Dropshipping: This is a modern adaptation to business supply chains. Instead of buying goods to sell to customers, you wait for customers to order a product, then pay to have that pre-sold product made/shipped. 
Direct-to-Garment (DTG) Printing: This is one method of applying a merchant's designs onto a shirt. This is similar to traditional printing on paper, except certain modifications have been made so the process utilized shirts rather than paper. 
eCommerce: This is business online. Any electronic transference of funds, products, services, etc., over the internet qualifies. 
Embroidery: This is the decoration of fabric with needle and thread (yarn), rather than using dyes, prints, etc., to apply a design. 
Fulfillment: This is a term used to describe the amount of time it takes for a product to go through creation, shipping, and onward to a customer's possession. 
Integration: This is a bit of tech-wizardry that enables different electronic entities to connect, operate together, and conduct business. For example, Printify has its own structure that uses integrations to connect to other digital bodies like eBay, Wix, WooCommerce, Etsy, Shopify, etc. 
Merch (Merchandise): This is a fancy word for the goods, products, or items a merchant sells. These often, but not always, have a similar theme (think branding) to them. These pieces usually play a role in promoting sales.
Merchant (Vendor): This is you (probably). Here, merchants are people that leverage the virtually limitless potential of print-on-demand dropshipping to start an income stream. 
Mockup: This is a digital manifestation of a product you've created. It's like the blueprint that a real-life print provider uses to build a print-on-demand drop shipped product. 
Mockup Generator: This is the engine used by prospective vendors as they build new merchandise for their digital store(s).
Printify: A print-on-demand dropshipping company dedicated to facilitating merchant success. 
Printing Area: When a product is selected in a mockup generator, that item will have a detailed location for the inclusion of designs, artwork, words, etc. When a merchant puts their art in this printing area, they can then sell that unique product for profit. 
Print on Demand: This is a business model whereby products are created only after they've been ordered/purchased by a customer. These funds coming from that customer are then used to create the necessary product(s). 
Print Provider: These are enterprises that specialize in mass-producing printed garments. When a merchant's POD order comes in, they supply the blank base product, apply the requisitioning merchant's design to the designated printing area, then send the finished product along to the end customer.
Production Time: This is a measurement of how long it takes for a product to be selected, printed, and checked by quality control. There is an estimate given for this period, but there can be extenuating circumstances that affect the timeline. 
Screen Printing: This is a garment printing method whereby a screen is used to apply various shades of paint. Each screen can only hold one color. So, multiple screens are used for designs with multiple colors.
It's far more than a simple cloth covering for the upper torso and arms. T-shirts are a classic that quite literally cannot go out of style. They've long since become a universal truth in the world of contemporary fashion. The underlying concept has been a fundamental (both literally and figuratively) part of everyday dress since the early 1800s – and way further beyond if rough predecessors like tunics, jerkins, etc., are considered. 
However, the once humble shirt has evolved into quite a few modern manifestations. From the way that a neckline comes together to designs covering various areas, these versatile garments have long-since enmeshed themselves with just about every other clothing option into the commonality observable today.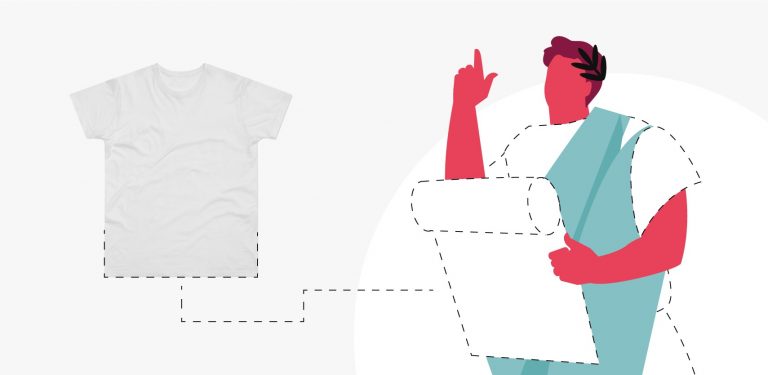 A classic rebranding story, the origin of the common t-shirt is fairly similar in structure to Joseph Cambell's The Hero's Journey plot structure; an inauspicious beginning encountering a transitional period, evolving into a climactic surge, slowing to stabilization, then returning to n to begin the cycle anew – influenced by a number of interesting characters, developments, and entities along the way. 
In short, the t-shirt began as a sweat rag, literally. This base coat was used as the barrier between the inherent grossness of pre-shower humanity and their nice, expensive outer garments. It was basically underwear for the upper body – specifically the trouble areas like armpits, middle chest, and that line of the back where perspiration builds quickly. 
Like the majority of industrial progress, the impetus behind the creation of the first t-shirt was military – the Mexican-American war of 1898. The purpose was to prevent our boy's uniforms from getting nasty from the inside out. Soon after (1913), United States sailors were outfitted with standard-issue t-shirts to protect their soldierly attire. But, working on/in ships gets hot – especially back when safety and labor standards were different. To combat the heat of the invisible enemy, the enlisted men began stripping down to the base layer – especially during summer months. While this action was initially met with resistance from the officer class, the avoidance of heatstroke gradually became mainstream within the armed forces. 
This Side of Paradise (1920)
Written by the American icon F. Scott Fitzgerald (The Great Gatsby, Tender is the Night, The Love of the Last Tycoon, etc.), this work was the very first time that the word "T-shirt" was first used to describe the t-shirt. This verbalization was probably included due to the 'T' shape of the garments fabric lining. T-shirts continued to largely remain a sweat-saving secret for veterans. The Myriam Webster dictionary officially incorporated the word shortly after the book's publishing in 1920.
The first actualization of what is considered to be the modern-day t-shirt was created by Jockey International Inc. in 1938 for the University of Southern California football team (Trojans). The idea was to create a cheap undergarment for reducing chafing, absorbing sweat, and preventing shoulder pads from rubbing. 
In '48, presidential hopeful Thomas E. Dewey tried to boost his fellowship with a t-shirt featuring the now-famous "Dew-it with Dewey" slogan splayed across the front. Unfortunately for him, he ran against Harry S. Truman (the incumbent Vice-President turned President after FDR died in office in 1945). Truman ended up winning the election, despite losing both Southern Democrat support (for supporting the civil rights movement) and Republican support (for his soft stance on communism) respectively. 
During the '50s, films were a much bigger deal than today. As such, the release of two massive blockbusters (A Streetcar Named Desire in 1950 and Rebel Without a Cause in 1955), starring handsome Hollywood men in what was considered to be underwear, resulted in a swift normalization of the act. Furthermore, the propagandized image of a t-shirt became synonymous with rebellion – effective metaphysical material for the impressionable masses.
Good Job Learning This. Keep Reading More to Learn About T-Shirt Fits and Styles!