What is a Fulfillment Center And Why It's Important For Your Business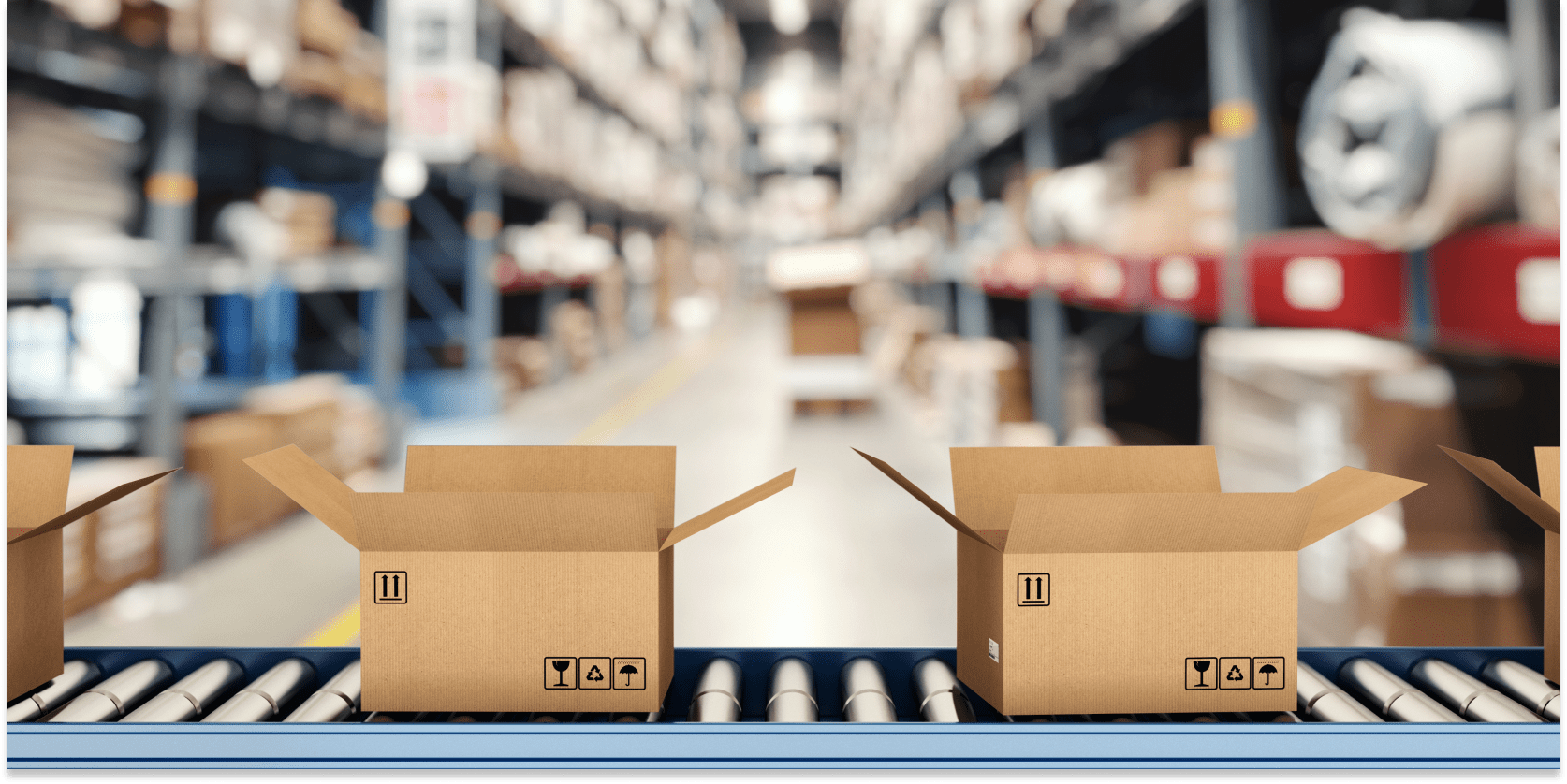 What is a fulfillment center, and how can it help your online business? In this article, we're going to be looking at what a fulfillment center does, what order fulfillment is, and why it's important to your eCommerce store's success.
A fulfillment center provides a fantastic option to extend your fulfillment capabilities. Suppose you're running an eCommerce store, and selling products on eBay or an eCommerce platform like Shopify or Etsy. In that case, a fulfillment center will handle all the processes that come after making a sale. They will receive the order, package it, prepare it for shipping, and deliver it to the customer. 
Keep reading to learn what a fulfillment center is, what the difference is between it and a warehouse, and the distinct advantages of choosing a fulfillment center instead of doing all the packaging and shipping yourself.
What Is a Fulfillment Center?
A fulfillment center focuses on delivering merchandise to individual customers as quickly as possible and offers various services to help with this goal. They typically receive, pack, and label the products and sometimes offer custom packaging – it's coded in the customer orders. It may also have a dedicated customer service team that can handle customer interface, allowing merchants to focus on their marketing and goals. 
The primary function of a fulfillment services provider is to manage the merchant's inventory, store the inventory, ship orders, and assist sellers in managing the entire crucial yet often complex fulfillment operation. Using a fulfillment center can also help you save on overall shipping costs, as it typically services many clients simultaneously.
What Does a Fulfillment Center Do?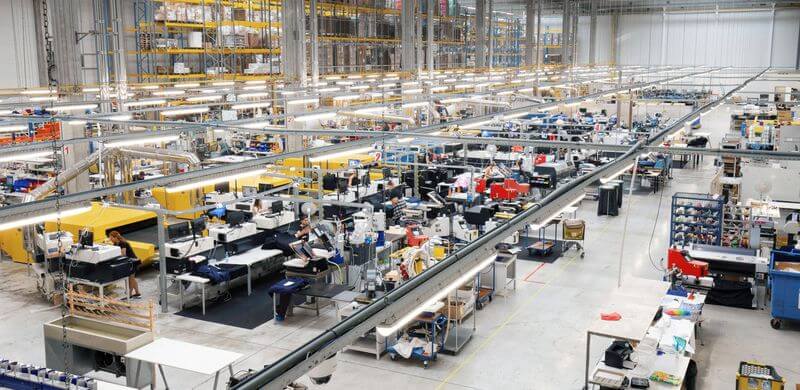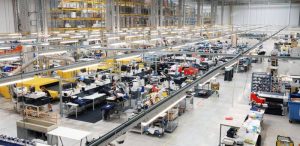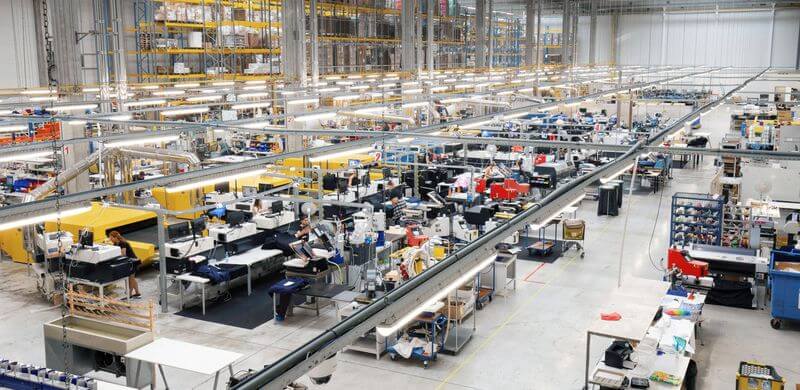 Now that we know what a fulfillment center is, it's time to delve into the fulfillment process. In essence, using a fulfillment center helps cover the entire process, from the moment your customer orders a product to delivery to their doorstep, and everything in between.
The Fulfillment Process Consists of the Following Steps:
Choosing the right fulfillment partner is crucial for the success of your eCommerce business, especially when it comes to print-on-demand or any other products that require intervention before being shipped to the customer. 
The order fulfillment process is why you work with a fulfillment center in the first place. The time value of these steps can't be underestimated. While the other option is doing it all yourself, you will soon find that handing over the responsibility to a third party will allow you to concentrate on more operational aspects of your business. Let the experts do their thing while you do yours – earn money and sleep tight while they do the work for you.
What Is the Difference Between a Warehouse and a Fulfillment Center?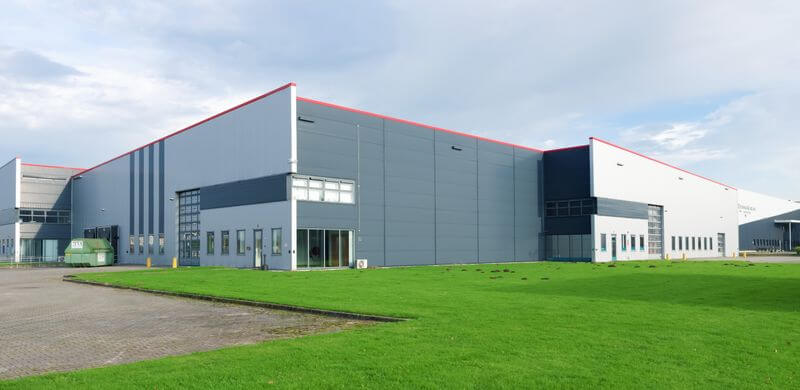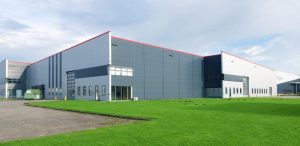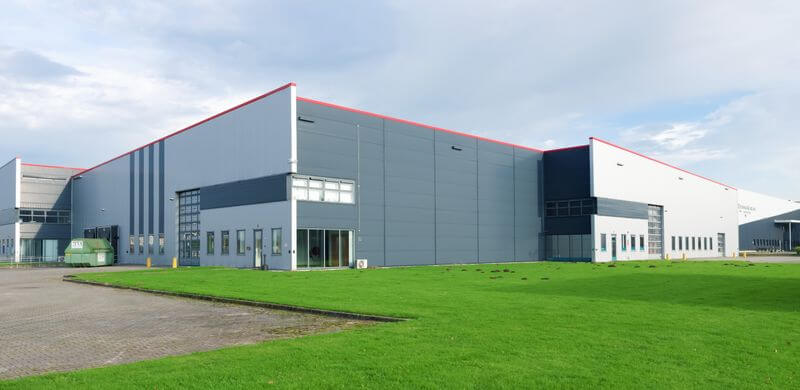 A warehouse basically is a place to store inventory, while a fulfillment center is there to enhance the customer experience around ordering and having merchandise delivered in a timely manner. How is it possible? The sellers store their inventory in a third-party logistics or 3PL fulfillment center that's located near their customers, helping to decrease shipping time and costs. 
A warehouse is a building for storing inventory, usually for extended periods. When you enter a warehouse, you see tall shelves stacked with products and people driving forklifts and picking up boxes upon boxes. Inventory is added, moved, and transferred out. For example, when people are online shopping, their goods usually arrive from a warehouse. 
A fulfillment center can act as a warehouse, too. However, a warehouse does not double as a fulfillment center. It is a large building that stores inventory for a business, and also serves many other purposes. A fulfillment center typically stores products for short periods before the product is shipped out. 
They work with retailers and eCommerce companies to fulfill business-to-business and business-to-consumer orders. A fulfillment center will get products out to customers as promptly as possible. If, in a warehouse, the stock can sit there for months, a fulfillment center won't hold inventory for more than a month or so. The main objective is to get the goods out to the customers who need it ASAP.
What Are the Benefits of a Fulfillment Center?
At this point, you should already have recognized the benefits that all eCommerce merchants can take advantage of. Besides being a cost-effective solution, a good fulfillment center also provides something extra:
eCommerce businesses can now address customer issues and resolve them faster due to having more time to do so.
The Power of Scaling Your Store
Scalability is the number one reason businesses fail. By using order fulfillment services, you can achieve this without other stores' pain points. 
Fact: According to a recent survey, 45% of respondents say they're willing to spend more money with a company that delivers excellent customer experience, instead of just a great product or price.
For many eCommerce merchants, managing stock plus picking and shipping orders can be a nightmare, even for those at the very beginning of their dropshipping journey. Using a fulfillment center can alleviate these problems, leaving the fulfillment processes to the pros.
You don't need to get your hands dirty with possible returns. Don't fret; order returns are a standard part of eCommerce businesses. You will get returns – maybe the size is wrong, or there is a slight problem with the product. Returns are almost a given, but knowing that you don't have to deal with them is a huge relief. The fulfillment center will take care of returns, issuing replacement orders if needed.
NB! If your items are customized, you should put a disclaimer in your returns policy, as not all fulfillment centers will accept a returned customized product.
The 3 Types of Order Fulfillment
Different eCommerce businesses have different needs. With all of the factors above in mind, the best order fulfillment strategy for your business might not be the same as for your competitors. The most common order fulfillment methods are outsourcing to a third-party fulfillment provider, merchant fulfillment, and dropshipping.
1. Third-Party Fulfillment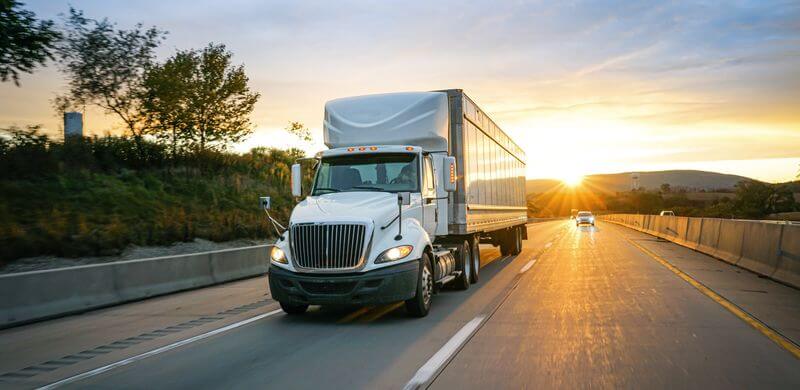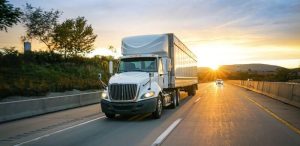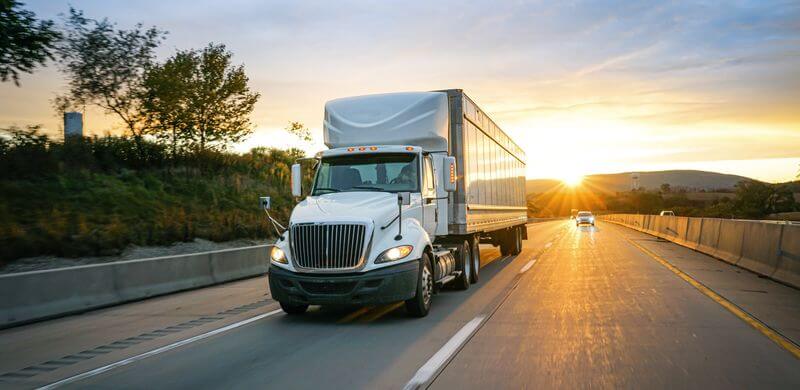 The most popular option is best defined as outsourcing the fulfillment processes and logistics to an external partner, or 'third-party'. Most eCommerce retailers partner with a third-party logistics (3PL) partner to outsource the fulfillment-related tasks that can often be too unproductive, costly, or complex to manage in-house.
If you no longer have the capacity to fulfill orders yourself, working with a 3PL can help automate time-consuming tasks. Freeing up the time taken up by product fulfillment allows you to focus instead on growing your business.
3PLs have inbound and outbound logistics expertise that your business can — and should — leverage. They also have the infrastructure needed to ship larger order volumes, making them invaluable as your business scales or needs to ramp up quickly.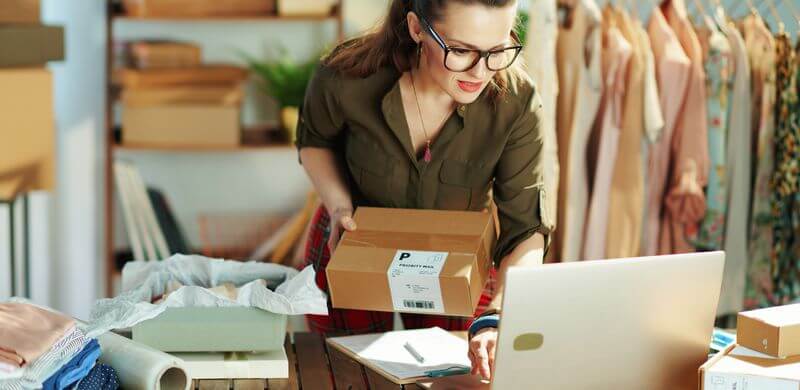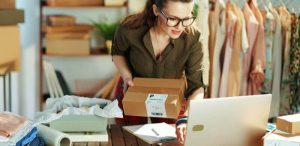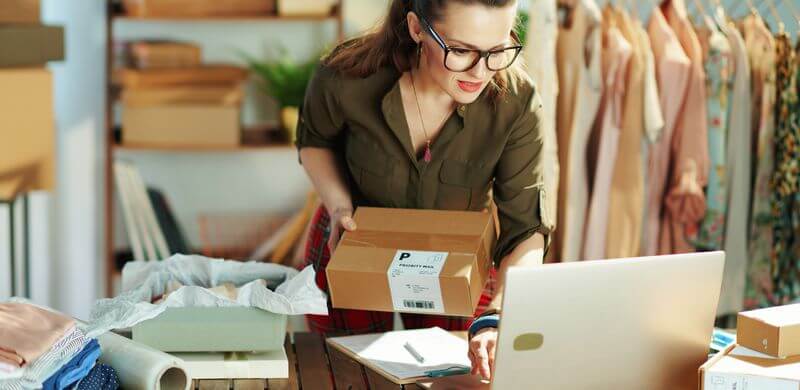 Also known as in-house fulfillment or self-fulfillment, merchant fulfillment effectively means that sellers take care of the fulfillment process themselves, without the help of a third party. This is popular for newbies, as it can help keep costs down, but it usually means sacrificing the spare room and turning it into a storage and packing room.
Merchant fulfillment gives more control over your supply chain than outsourcing the same processes, but it can become costly. However, as your business grows, and as more orders come in, you will be faced with the decision of investing in a warehouse space, plus the labor to run it. Outsourcing a fulfillment center that takes care of all those things for you will make your life and business easier.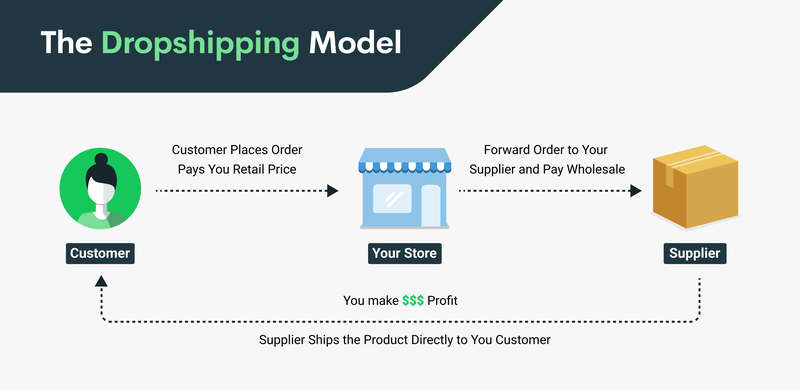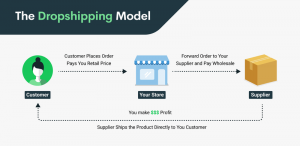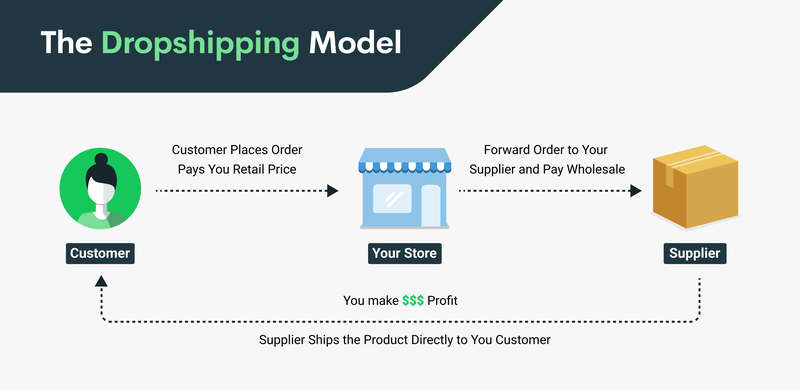 We call this a 'free business,' as customer orders are manufactured, stored, packed, and shipped by the drop shipper. As a store owner, you don't need to think about each aspect of the fulfillment order journey.
You could say that print on demand is also a form of dropshipping, as are companies like Aliexpress. However, there are a few differences.
One of the enormous benefits of dropshipping is the low barriers of entry and minimal overheads. However, manufacturers are often located overseas, which means that shipping usually takes much longer, and sometimes there are additional taxes to be paid. The whole process offers merchants very little control over the supply chain, especially regarding inventory management and order fulfillment.
How to Choose the Right Fulfillment Partner?
There are a few things to consider when it comes to choosing a fulfillment partner. 
Can They Meet Your Needs?
Many fulfillment companies will claim to meet your every need and promise to ship your product accurately and on time. Upon choosing a partner, make sure you choose a company that is familiar with your field. 
Some fulfillment companies specialize in just one order fulfillment area, like eCommerce. Ensure the services they offer match your brand's needs in the long run. Working with a company that can help you grow is critical – they need to understand you, your brand, and your business model.
Are They Willing to Grow With You?
If we're speaking of growth, the right fulfillment partner will help your business grow and succeed. They will also be willing to adapt to better cater to your needs. From their technologies to various systems, their services should be customizable and scalable. 
Unplanned occurrences can happen with any business. Make sure you choose a fulfillment company that is flexible, scalable, and capable of working with you through any unexpected situations.
What's the Average Fulfillment Time?
Make sure the company you choose is transparent regarding the time frames of order fulfillment. The fulfillment time might be a deal-breaker for you if you know your customers expect fast shipping.
Please note that fulfillment time does not include shipping. This is additional to the fulfillment timeframe. 
One of the key advantages of using a fulfillment center is the possibility of saving on shipping costs and the capacity to offer fast and free delivery options, which could be of massive importance to your business. 
Did you know that one of the biggest reasons for abandoned carts at the checkout is the cost of shipping (even if it's just a few dollars) and other delivery fees?
Choosing a fulfillment partner that makes free or low-cost delivery affordable to your business could be a tremendous advantage.
FAQ About Fulfillment Centers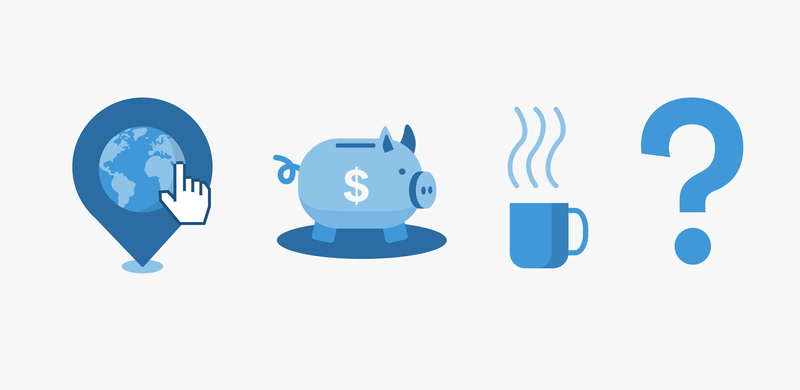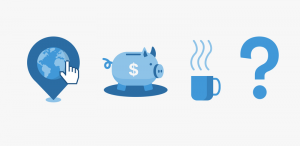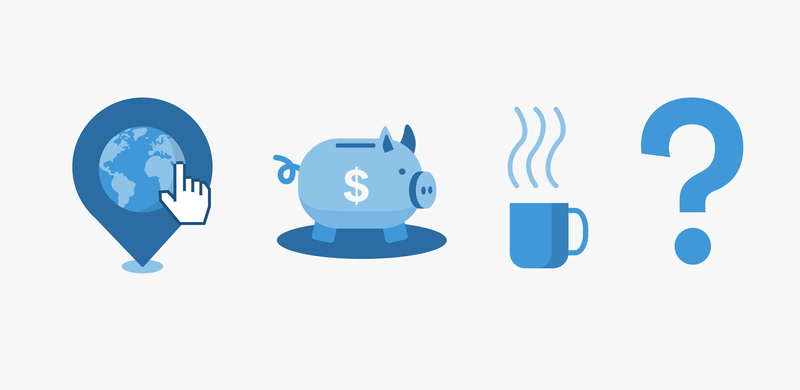 While this might seem logical, it is, in fact, not the best way to choose your fulfillment center. Instead, it is best to look at where your customers are. Shoppers today expect speedy delivery, usually within two days. Locating your order fulfillment center closer to them will result in happy customers and repeat orders.
Yes and no. If you look solely at what you save, then perhaps yes, it's cheaper to make the order fulfillment in-house. However, you need to understand what order fulfillment requires. If you're happy to receive orders, pack, sort, manage the shipping, negotiate shipping rates, take care of returns and at the same time continue managing your store, then hats-off to you. However, you could save yourself a lot of time and headaches by handing this process over to the experts.
Sometimes, letting go of control is the smarter choice. You are handing over a vital part of your business process to experts that can do the job more efficiently than you can.  They have the system, means, and expertise. 
However, you aren't giving up total control. A good fulfillment center will listen to your packing instructions. For example, if you want to add a discount card with each delivery – the fulfillment center can do this for you. If you want to change the color of the packing paper, again, the fulfillment center might be open to this, depending on your chosen partner. 
Although you are giving up a big chunk of the work, you still retain control over the order fulfillment process. And your hands are clean and your home is uncluttered.
How Does POD Fulfillment Work With Printify
Printify is a transparent print-on-demand and dropshipping platform designed to help online merchants make more money, simply and easily. We're here to let business owners create custom designs that can be placed on t-shirts, hoodies, mugs, and other products. If you want to run a creative eCommerce site with the convenience of dropshipping, we're here for you.
Printify has a vast network of over 90 print providers. Each of the print providers has its fulfillment center or multiple centers where the fulfillment process happens.
Much in the same way as standard fulfillment, the main difference is that print-on-demand fulfillment involves the process of printing onto garments and products by the fulfillment center (or print provider). 
The actual order process remains the same as with any other eCommerce store. You place your order with your chosen print provider, who in turn manages the entire process, from printing to shipping. 
Working with Printify looks like this:
Choose which products you'd like to sell.

Phone cases, t-shirts, mugs, custom luggage – it's up to you. These are the blank items you will adorn with your designs.

Start designing.

Printify has an easy-to-use design tool called the

mockup generator

, where you can upload images, designs, and logos. Play with layers, use the text edit tool, and end up with lovely product mockups to use in your online store.

Pick a print provider.

This is where the fulfillment center comes in. You will often have multiple options for suppliers or print providers – select the one you like based on their rating, shipping, and production times. Print providers with multiple fulfillment centers will help your clients save on shipping costs, as the products will ship from the location that's closest to your clientele.

Place the product on your site.

The whole point of dropshipping, print on demand, and fulfillment centers exist to make your life easier. That's why we have developed smooth integrations for

Shopify,

WooCommerce

,

Etsy

,

eBay

,

WIX

, and other popular online marketplaces and platforms. Choose the one you like and easily publish your items in your new store.

Start selling.

Kick back and relax while Printify completes this entire step for you, including order fulfillment, billing, shipping, and possible returns.
Printify is an all-encompassing, one-stop solution that can take your POD store to the next level. And it doesn't cost you a thing. We only charge for goods when you make a sale – no start-up investment is needed, which is pretty amazing.
So if you have been thinking about launching your first eCommerce store but had no idea what a fulfillment center was, or how orders are fulfilled, now you do.
Get started with Printify and get to know our print providers. After all, you might find that they are a vital part of your store's success.
Create Your Own Print on Demand Success!
Share the article
Topics