Custom Merch for Instagram Influencers
Monetize your Instagram following by selling personalized merchandise. Printify makes this fun, easy, and profitable.
Monetize Your Instagram Following
As someone with a strong presence on social media, you're the perfect person to design and sell Instagram, Facebook, or even TikTok merch.
You may be surprised by how many people want to buy and use your custom merch! Personalization is a huge trend right now, so people seek products that reflect their specific tastes.
Participate in Affiliate Marketing
Because your followers trust your recommendations, you're ideally positioned to promote products. Printify has an affiliate marketing scheme too! You're welcome to participate in it. Learn more.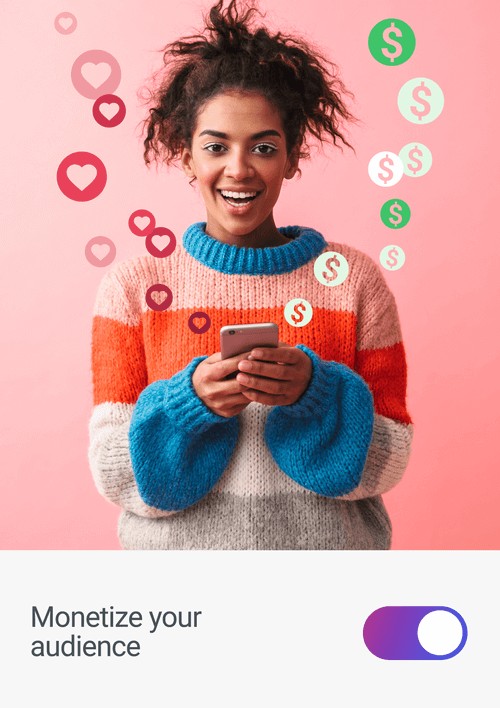 1. Browse Our Product Catalog
It contains over 850 high-quality products! You'll find clothing, homeware, accessories, and even puzzles and tech items in our range. It's safe to say that we have something to suit every imaginable taste.
Choose products that will attract your audience, whether tech accessories, pride merch, or custom t-shirts. You might want to do market research and find out what your followers expect from your Instagram merchandise.
2. Select a Print Provider
Once you have chosen a product that you want to create and sell with your design, the next step is to select a print provider. Compare print providers by location, price, available colors, sizes, and more. 
Use our free Mockup Generator to apply your designs to your chosen products. Easily upload your design, switch between color options, and preview your products on high-quality images. 
4. Select your sales channel
Connect your store with Printify through one of our partnered sales channel integrations. Go to Add a new store on your Printify account and select a sales channel from the list of options. Submit and wait for authentication, and get ready to start publishing.
Pop-Up store for Instagram creators
Due to the quick setup,  lots of Instagram creators choose to start with the Printify Pop-Up Store and have a sales-ready merch store in minutes. Learn more.
Are you a YouTube creator? A photographer? A painter or anyone who creates content for the masses and wants to earn from their craft? Now you can create unique products of top-tier quality, from sports to custom band merch, and treat your fans to something they'll love – with your signature on it.
Create a Branded Merch for Instagram With Our Mockup Generator
Integrate Your Store and Sell With Printify
Create custom candles and sell them on any sales channel you prefer – Printify integrates with all the top players. Choose the best site to sell on, integrate it with Printify, and set up high-ranking listings with ease.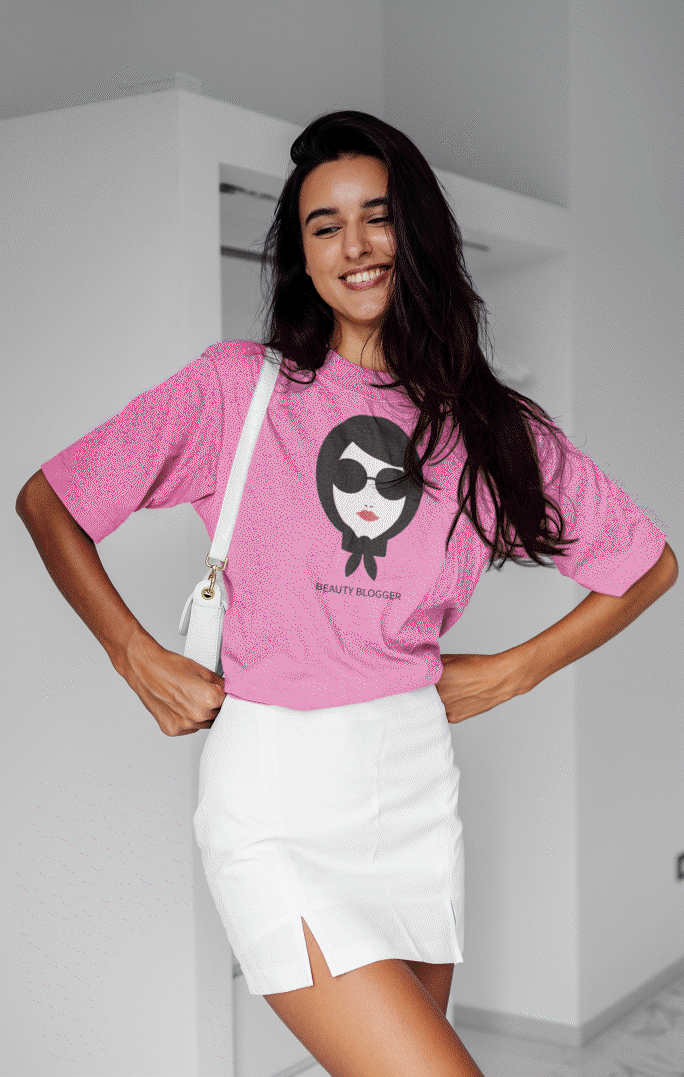 With Printify, sellers stay in control. You get to set the prices, deciding how much you earn from each sale. You also get to choose your provider based on their reviews and turnaround times.
2. Access to a Wide Range of Quality Products
The Printify catalog contains internationally known brand names. There are so many options to choose from, including prestige and more affordable products. You can easily tailor your store to your specific audience!
3. The Lowest Prices in the Industry
Compared to other print on demand merchandise services, you'll find our prices to be incredibly competitive. This reduces your expenses, meaning you can make more profit from the merch you sell.
4. International Infrastructure
Selling and sending items all around the world can be complicated. This isn't the case with Printify. No matter where your followers live, they'll be able to enjoy your products.
5. 24/7 Support Is Available
You don't have to be alone in your new business venture. When you design and sell merchandise with Printify, you benefit from the support of our friendly and knowledgeable team.
Make Your Own Merch Today!