Face Mask Maker Online - 100% Free
Free custom face mask maker online – personalized and designed with your own unique designs – without any money upfront!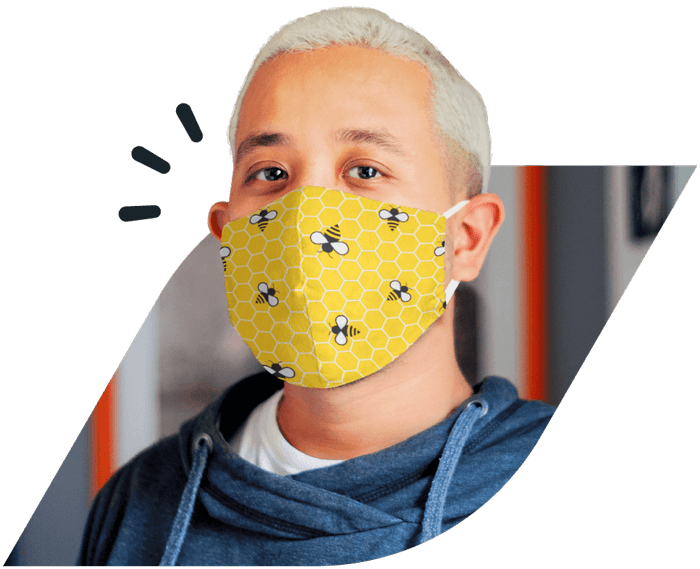 Use Custom Face Mask Maker Today
Constructed from quality materials, the fitted polyester face mask is an opportunity to add some personality to an otherwise blank expression. In a sea of drab, these 100% polyester coverings are ideally suited for absorbing and displaying vivid designs, messages, or artwork. Both earloops are flat woven to improve fitting and comfort. Add one of your custom designs via custom face mask maker to these top-sellers today.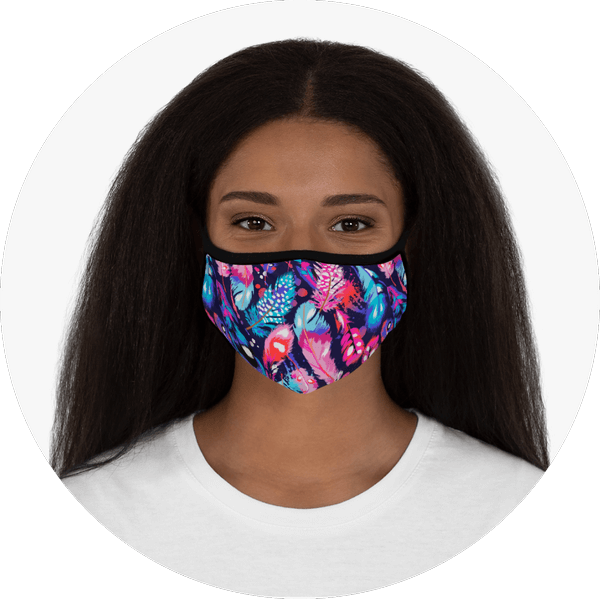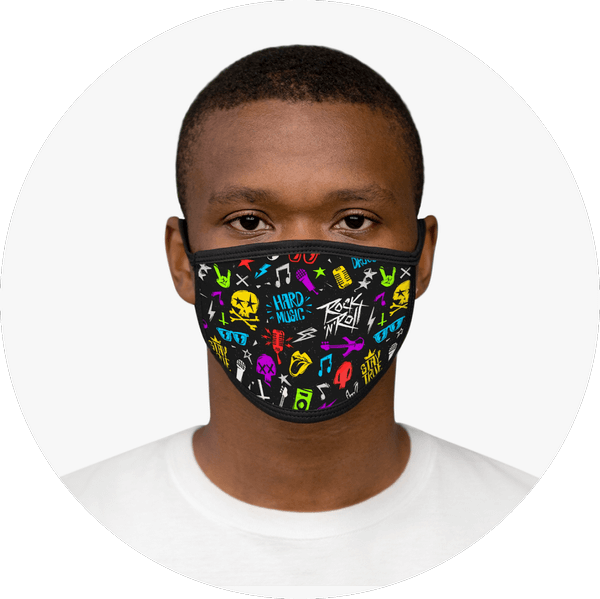 For those seeking the best of both worlds when it comes to material, the mixed-fabric face mask takes the lead. The outside is 100% polyester. This makes for a fast-drying surface that maintains printing well over time. The inside is 100% cotton. These specially spun fibers provide an exceptionally smooth surface against the mouth and nose.
With a bit of a tighter placement around the mouth and nose, the snug-fit polyester face mask provides a bit more security where it counts. Constructed in two layers (a 100% polyester exterior and 100% cotton interior), these coverings pack dual protection. Secured with ultra-comfortable flat-woven earloops, these are a great way to practice personalization along with safety.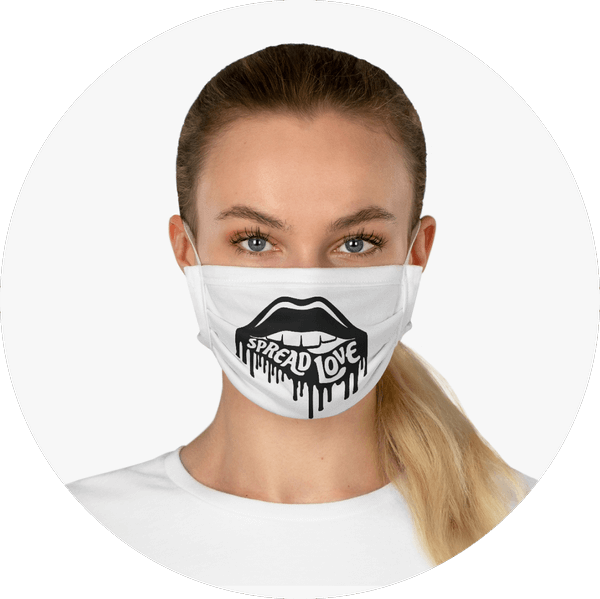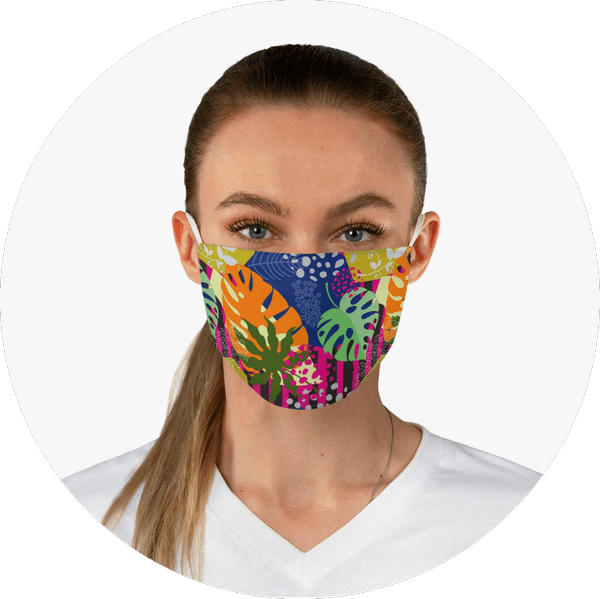 Fulfilled in the United States, the fabric face mask is constructed from 100% polyester. This quick-drying synthetic fabric is built to last – holding its shape and retaining printed quality. On both sides, the earloops feature adjustable beads, making it easy to find the perfect fitting.
Printify Is Trusted by 2 million+ Merchants Worldwide With More Joining Every Day
I don't have to invest the money I can't lose into my business. With Printify, I only pay the fulfillment fees, and the rest is all profit.
I really appreciate working with Printify on my brand. Afro Unicorn was only supposed to be my design on a white shirt. It is so much more. Printify allows me the time to run the business and not work in the business.
Printify helped me start a completely hands-off revenue stream. When you spot a niche that you want to enter quickly, you don't have to worry about buying stock or equipment.
Printify Premium has helped my profit margins tremendously, and spending $20 a month has probably saved me over $200 a month.
Using Printify saved our struggling business of 6 years and gave us more time with our family.
I like Printify products because they tie in with our organisation's message.
I love the Printify Mockup Generator. It keeps everything consistent and allows me to keep my brand looking sharp and professional.
Start Selling Personalized Face Masks!
Design Face Masks With Our Custom Face Mask Maker
Designing face masks with our face mask maker online is as easy as you can imagine. We know that face masks are more and more in demand.
Face masks are the type of product that will be around for a while, and with cold and flu season appearing yearly, we know that there's sure to be a demand. People are also a lot more comfortable wearing face masks than in the past, and they're ready for some fun and colorful custom face masks. Why not use our free face mask maker online to give them what they want? Here's how.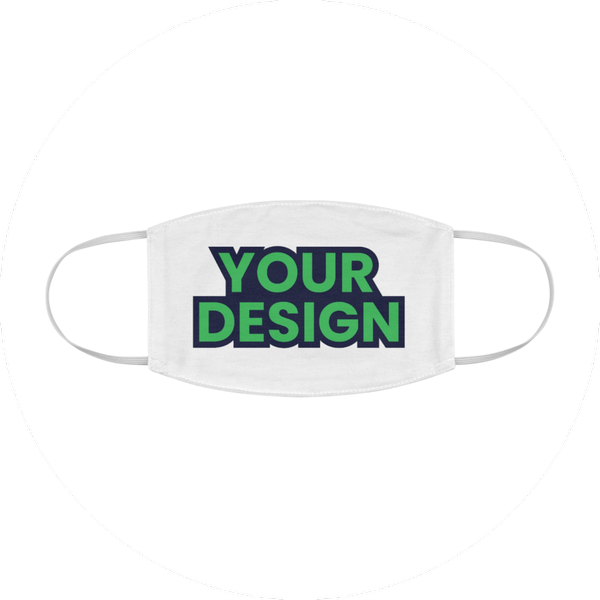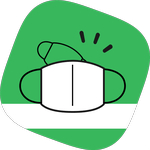 We have a few different face masks to choose from, including a mixed fabric face mask, fabric face mask, and polyester face mask! That should go a long way to helping you sell face masks in your store. The main difference is that the fabric face mask is 100% polyester, and the mixed fabric has an interior cotton layer. Of course, you could choose all of them!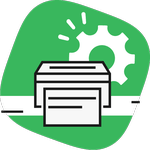 When you use our free mask maker online, it's important to choose the right provider. We work with a group of providers from all over the world to bring you products produced locally and affordably. In fact, this is the whole reason for our platform! You can see the price, production location, and average production time. We also let you see the average rating of the providers, so you know who you can work with well, and so we can keep our providers honest. 😉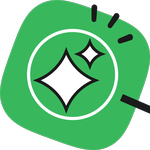 Make It a Memorable Message
Face masks are all about replacing verbal and nonverbal communication with a new, and often the fun message. These messages can be about activism or causes, or just about life in general. The sky's the limit, and all you have to do is make sure your fantastic ideas get transferred from your head to the face mask canvas via our free face mask designer online.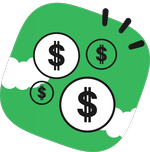 That's it! Your funny, inspirational, aspirational, or activist messages you created with our free mask maker online can now be spread around the world. They're designed by you, sold in your store, printed by our print providers, and dropped shipped directly to your customer. All you have to do is get started with our free face mask maker online and you're ready to start selling!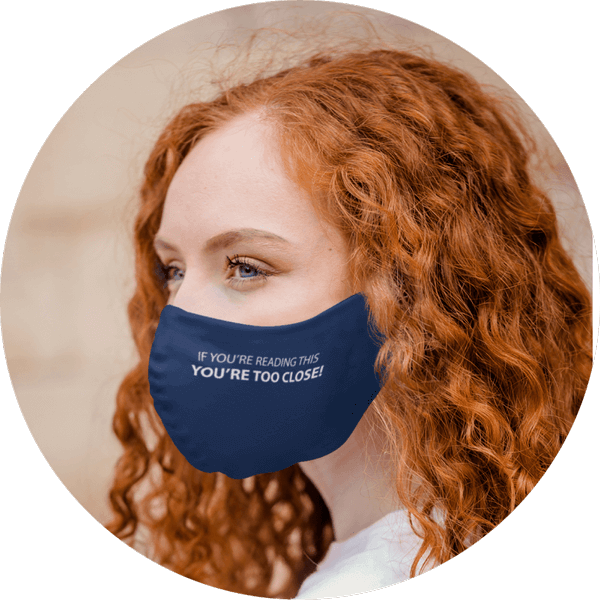 Think about face masks, what do they do (other than protect you from potentially harmful infectious diseases)? They cover up the mouth of those that wear them. Give voice to the newly voiceless, and unleash your creative potential and ingenuity! This can mean any kind of message that you or the wearer might care about spreading. You can do this easily with our free mask maker online.
Face masks also draw attention, as the contrast of colors and shapes on the faces of those you encounter draw the eye. Help your customers to capitalize on this free advertising space while it's still relatively new that so many people wear masks! The faster they get their message up, the more likely it is that they will be able to spread it!
How Can You Make Money With a Custom Face Mask Maker Online?
Face masks designed with our free mask maker online are the type of new product every seller dreams of. Everyone needs them, the need isn't going away, and they're likely to become more popular over time. You may have already seen the pictures of disposable face masks ending up in the ocean and with marine wildlife. Yuck! Face masks created in our free mask maker online are here to stay.
These reusable and washable face masks just need a home in your digital storefront. Remember that with Printify, there's no inventory and no money upfront. That means that you don't have to use a store or physical location to sell your face masks designed with our free mask maker online.
This is a whole new way of doing business for most stores. They are used to carrying inventory and paying for products upfront with some of their hard-earned profits. But not you. For you, it's much easier. You can use our free mask maker online and start to sell these face masks without doing any of that. All you have to do is provide the creative inspiration for the designs, and start selling!
What's the Printify Advantage?
There are a lot of Print on Demand or POD companies to use – so why choose us? Because we are a platform that allows you total control over the process. You even get to choose which providers make your products. You can see the price, shipping times, and reviews even before you choose who to work with. Then what do you do? Let's walk you through it.
Save Money and Time With Print on Demand
You can get started with print on demand without any startup capital. That makes it one of the best digital business opportunities there are because there's no inventory and no cash to put up in order to make money. All you need is your creative potential and your designs, and your off and running.
Why would you want to mess around with expensive inventory, when you could run out of stock, or worse yet, just plain not sell some of your clever (but somehow, not so appreciated) designs? That's a lot of lost money, and a lot of holiday gifts for your family, if you swing and miss!
What about shipping? Labels, packaging, tracking numbers – hassle. Nope, not with Printify, that's all taken care of for you without any additional effort. It's baked into our platform.
Is Making Face Masks Online a Good Idea?
Of course! Masks are in huge demand right now and will be for the foreseeable future. Don't let yourself get caught out in the cold without some custom-designed face masks in your store. These are some of the hottest selling items in the world, and the trend is upwards for these face masks. Use our free face mask maker to get some in your store today!
Face masks aren't just a seasonal business anymore, and more and more countries are requiring them for visits to government buildings and grocery stores when things get a little too sick and difficult to manage. These types of restrictions aren't likely going anywhere, and will probably be the standard operating procedure for many years to come.
That means that there's a huge sales opportunity for you, and you're only limited by your own imagination. What could you design for people that will wow, inspire, awe, and make them laugh? Put that on a face mask, and you'll be able to rake in profits for years to come, because face masks are here to stay, even if they're not worn every day or only in emergencies.
Free Face Mask Maker Online – What's Next?
You're ready to go with everything in our arsenal behind you to support you. Let's put it all together and give you some tips about how to sell and what your focus should be on if you want to sell custom printed face masks with our free mask maker online.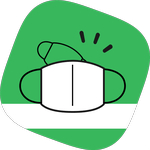 1. Think About Your Market
You should find the right place for your custom masks. Are you selling face masks to help a nonprofit venture? Then you should gear your designs for that. Is your store funny and full of wit and irony? Then your designs should try to be bold and funny, just like you are!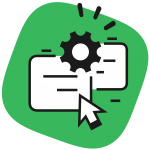 2. Create an Online Store
The store is a loose term these days. Most people think they need a website, a staff, a huge infrastructure. But that's not true, especially not with Printify. You can set up a store on Etsy, eBay, Wix, Shopify, and even a self-hosted WooCommerce site very easily. These platforms all have their advantages, so choose wisely and to your technical ability, so you can get off the ground easily!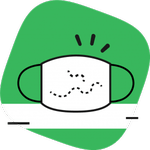 3. Design Your Face Masks
Design not just one but as many as you like! We encourage it because you never know which design will catch fire! Even those potential throw-away designs might suddenly start to sell, you just never know what the market might want. Use our custom face mask maker for free.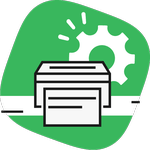 4. Choose Your Printing Provider
On our platform, you can choose your provider based on any number of important factors. These include price, location, production time, and rating by other store owners. We like to rate our providers on things like quality and delivery, that way they're kept honest and our customers keep getting the best service. That's the whole advantage of working with Printify – we take all that guesswork out of this relationship and the products for you!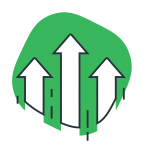 5. Keep Your Head Down and Power Through
Don't be satisfied, running a store is like running any other business. You might encounter some challenges along the way. Just keep pushing and keep using our free face mask maker online so you can eventually get to that promised land of merch heaven. 😉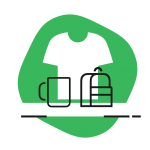 6. Get Some More Products Up!
Face masks, hoodies, and more, we have over 850 products in our catalog, ready to be deployed for your profit! Explore our catalog and roam all of our guides so you can become the expert that we know you will become even faster than you might otherwise! The more products you have up, the more potential profits you have, sitting there in your store – just waiting to be discovered and loved by your customers!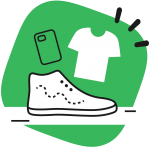 Don't limit yourself to one store, one niche, or one subject. You can create multiple stores with Printify if you think your brand is limiting you.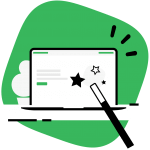 8. Get On Printify's Platform
Our free custom face mask maker online is ready for you to use, and so are so many other of our products. We love the leverage and flexibility our platform gives to all of our store owners, and we hope that you love it too. It's amazing what's possible with digital businesses these days. With a lot of hard work, you too can reap the rewards of the digital economy and all of the efficiencies that are being generated by technologies like print on demand.
Let your creativity shine on our new blank face mask to grow your sales and make this world a better place.
Printify's Blank Face Masks Most Important Features
With all this handy knowledge and insight, you must be eager to get started on your first personalized tote bags. The good news is that you are only three steps away from getting your awesome new designs out in the marketplace. With Printify, moving from concept to production really is as easy as 1,2,3, just follow these steps and you will be selling custom print tote bags in no time at all.
Use Our Custom Face Mask Maker and Start Selling Online Today!