Whether it's for gaming, work, or school, custom LED mouse pads are made to enhance your customers' experience through unrivaled performance, comfort, and style. As aesthetically pleasing as they are practical, our custom mouse pads are a surefire way to make a profit.
Make Your Own LED Mouse Pads
Introducing LED Mouse Pads
As attractive to the eye as they are functional, our LED mouse pads – made with a non-slip rubber base – are designed to eliminate unwanted movement and keep misclicking disasters at bay.
To ensure precise and controlled flicks and clicks, our mouse pad's surface is made from soft polyester, making it perfect for both casual and competitive gaming. A perfect product for those with an affinity for gaming peripherals.
With various sizes to choose from – 23.6"×11.8", 27.6"×13.8", 31.5"×11.8", and 35.4"×15.7" –, you can customize your designs to fit the needs of your gamer customers.
The largest size can cover the whole of a desk, including underneath a keyboard, providing an experience of freedom only big mouse mats can offer. Ideal for longer swipes while maintaining excellent tracking control.
The pricing of our LED gaming mouse pad starts from $11.94 and, depending on the size, goes up to $16.42. The mouse pad comes with a detachable USB connector that's compatible with any USB port and can be connected to both PCs and laptops.
Make Your Own Custom Mouse Pads Today!
Design and Sell Custom LED Mouse Pads With Printify
At Printify, our mission is to help people make more money with less effort. Whatever you'd like to achieve, we're here for you.
We have built a print-on-demand and dropshipping platform that enables anyone to start selling custom LED mouse pads without having to worry about fulfillment, inventory, or shipping.
Printify has partnered with more than 80 print providers who have over 110 printing facilities all over the world, so you can deliver to your customers quickly, wherever they may be.
As soon as your customer buys from you, we take care of everything – printing, inventory, and shipping directly to their doorstep.
With just a few clicks, Printify allows you to design, create, and sell a wide range of personalized products without any worries whatsoever.
Make Your Own Custom LED Mouse Pads Today!
Are You Looking For More Mouse Pads? We've Got You.
Whether your audience is into gaming or not, custom mouse pads – simply by combining functionality, creativity, and comfort – have something to offer to everyone.
As well as providing comfort and support to your wrist, custom mouse pads offer a world of other benefits.
Whether it's for browsing, working, or gaming, we have a collection of customizable mouse pads that will fit any gaming or productivity style.
Whatever you need – whether it's control, speed, or precision – our gaming mouse pads are designed to bring out the best in every mouse, playstyle, and gamer.
Simply add an eye-catching design, and you've got yourself a one-of-a-kind gaming mouse pad that's perfect for both casual and competitive gaming – a stable surface for steady aim and control.
The price of our customizable gaming mouse pads is $5.22, and they come in one standard size – 9"×7".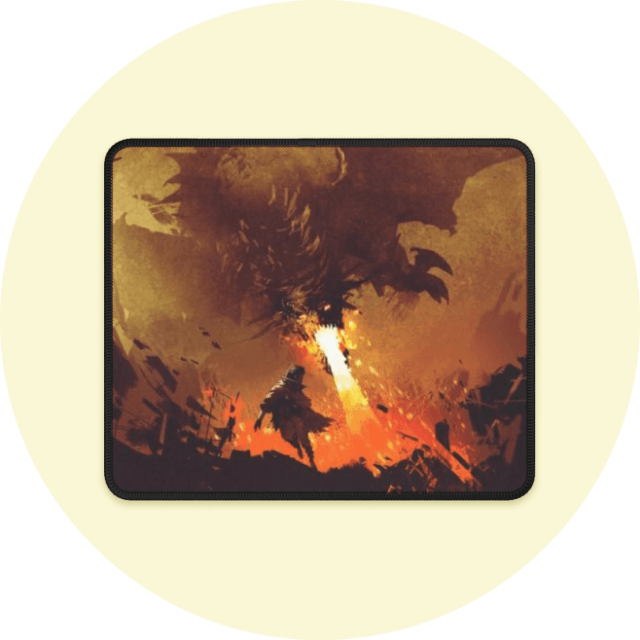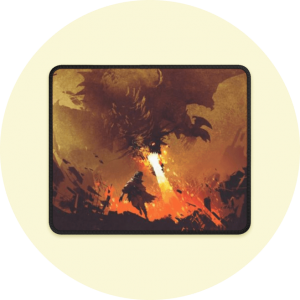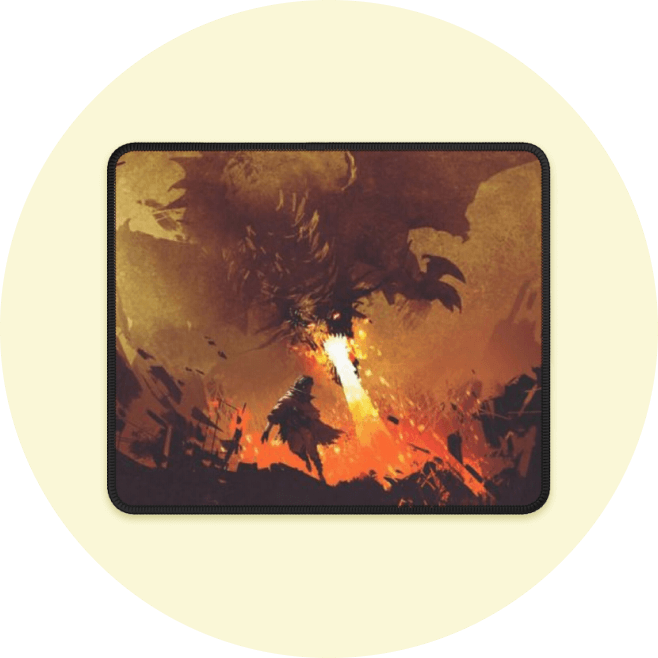 Your search for the most comfortable mouse pad is over. As well as providing support for your wrist with its ergonomic Memory Foam™ resting pad, this mouse pad's surface is the perfect canvas for your designs.
An office must-have that – with the right design – will improve any desk space and help to create a welcoming, friendly, and cozy environment.
The price of our mouse pads with wrist rest is $14.22, and they come in one standard size – 10.15"×9.17".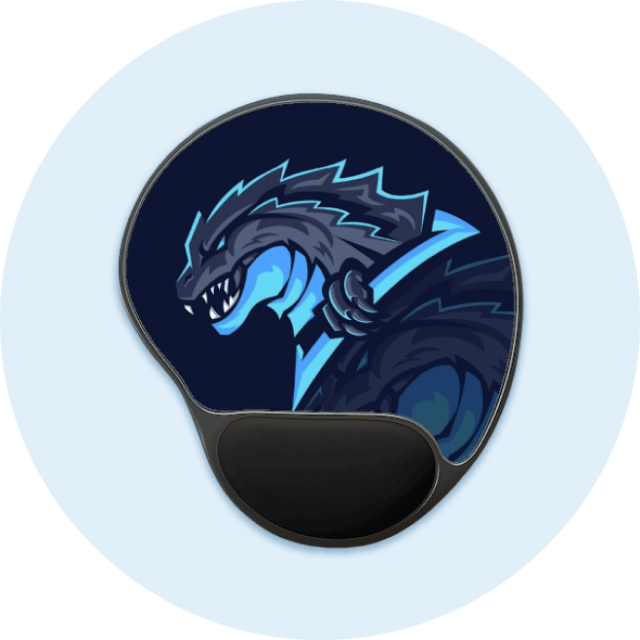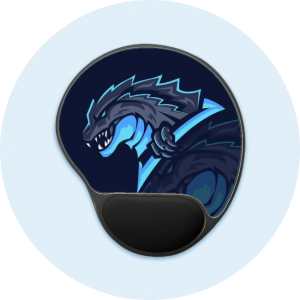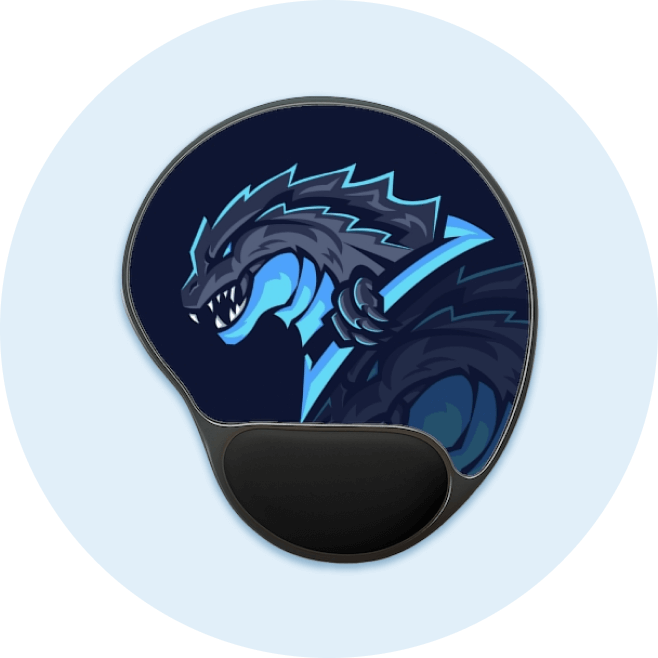 Whether you want to elevate your workday or enhance your gaming experience, these rectangular mouse pads make a stylish addition to any eCommerce store.
Our rectangular mouse pads are made with a stain-resistant surface that's perfect for printing and ready for your designs. It all starts with you – create unique designs and add that perfect finishing touch to your customers' setup.
The price of our rectangular mouse pads is $4.37, and they come in one standard size – 9"×8".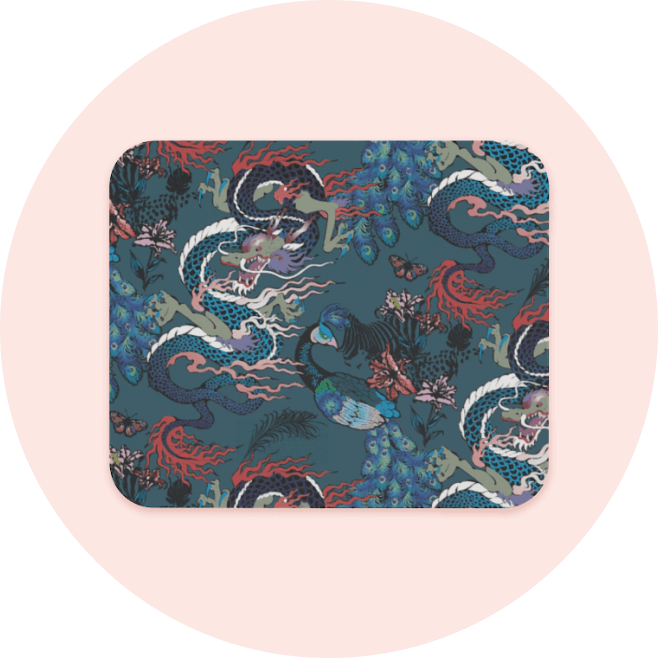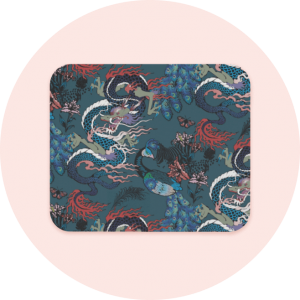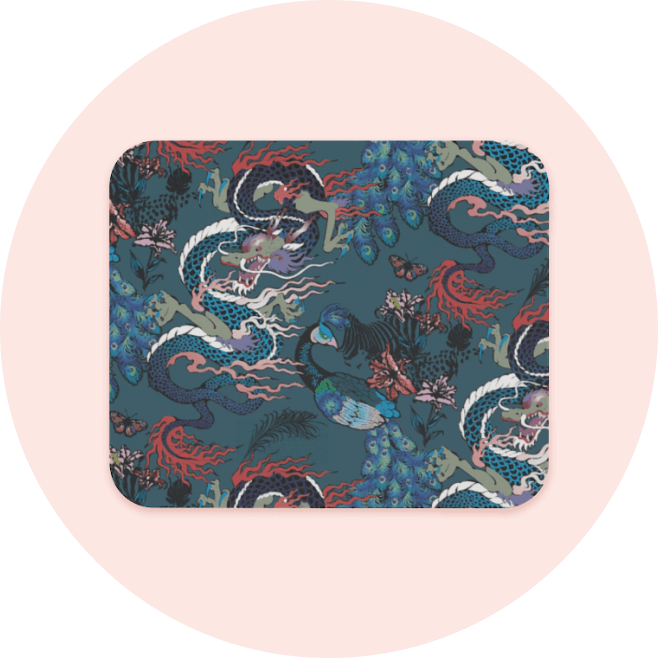 Whether it's for the office or home, a well-designed mouse pad can serve as a source of motivation and inspiration while improving control and accuracy. The non-slip rubber base will prevent any mishaps.
If you're on a search for simple yet practical products, round mouse pads are a vital accessory and an excellent choice that not only helps your customers be more productive, but also makes your eCommerce business more profitable.
The price of our round mouse pads is $9.70, and they come in one standard size – 8"×8".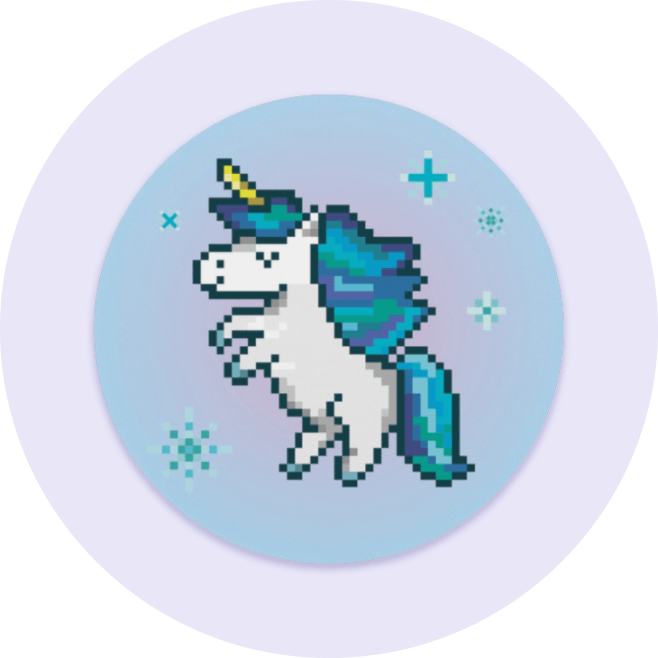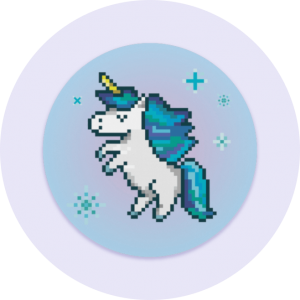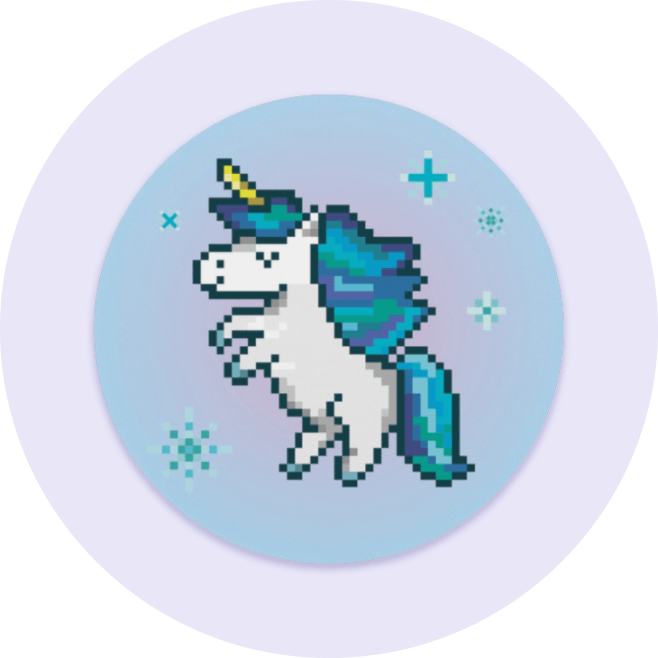 Make Your Own Custom Mouse Pads Today!
Is It Worth Selling LED Mouse Pads?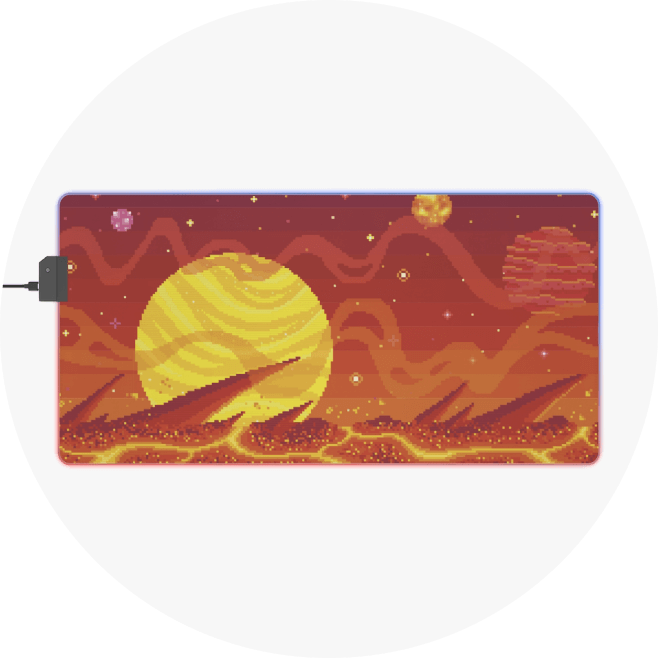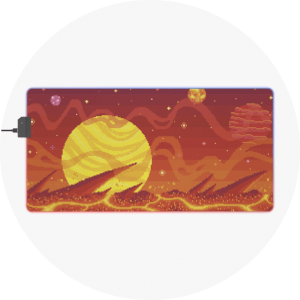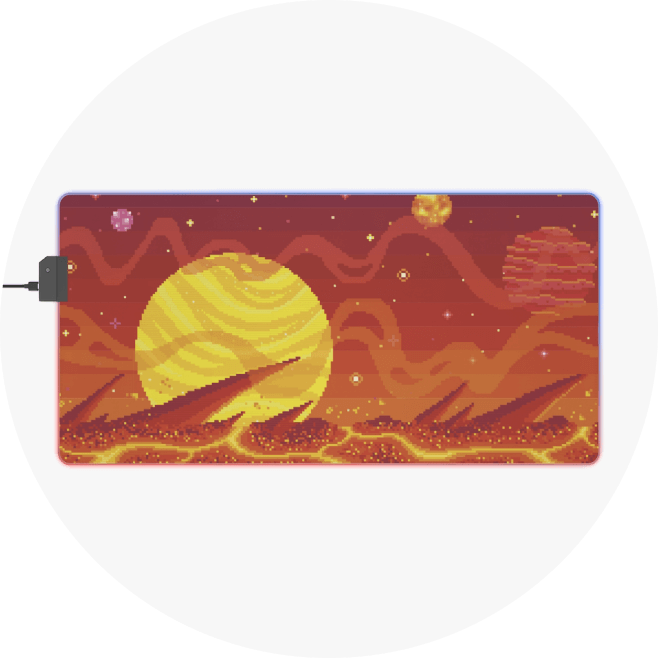 Frequently Asked Questions
Whether you'd like to sell custom mouse pads, t-shirts, or phone cases, Printify has something to suit everyone's needs. Our catalog has more than 800 unique, customizable, and high-quality products at the best prices on the market.
With our powerful Mockup Generator, you can easily add designs and create your next bestseller within minutes.
As soon as your customer buys from you, our carefully-vetted print providers will swiftly print, package, and ship directly to their doorstep.
With just a few clicks, anyone can design, create, and sell custom LED mouse pads with ease.
Start Selling Custom LED Mouse Pads!