Protect yourself and your loved ones, or introduce something different to your online store with personalized face masks. Practical, reusable, and stylish. Design custom face masks for medical or fashion use and support precaution in style.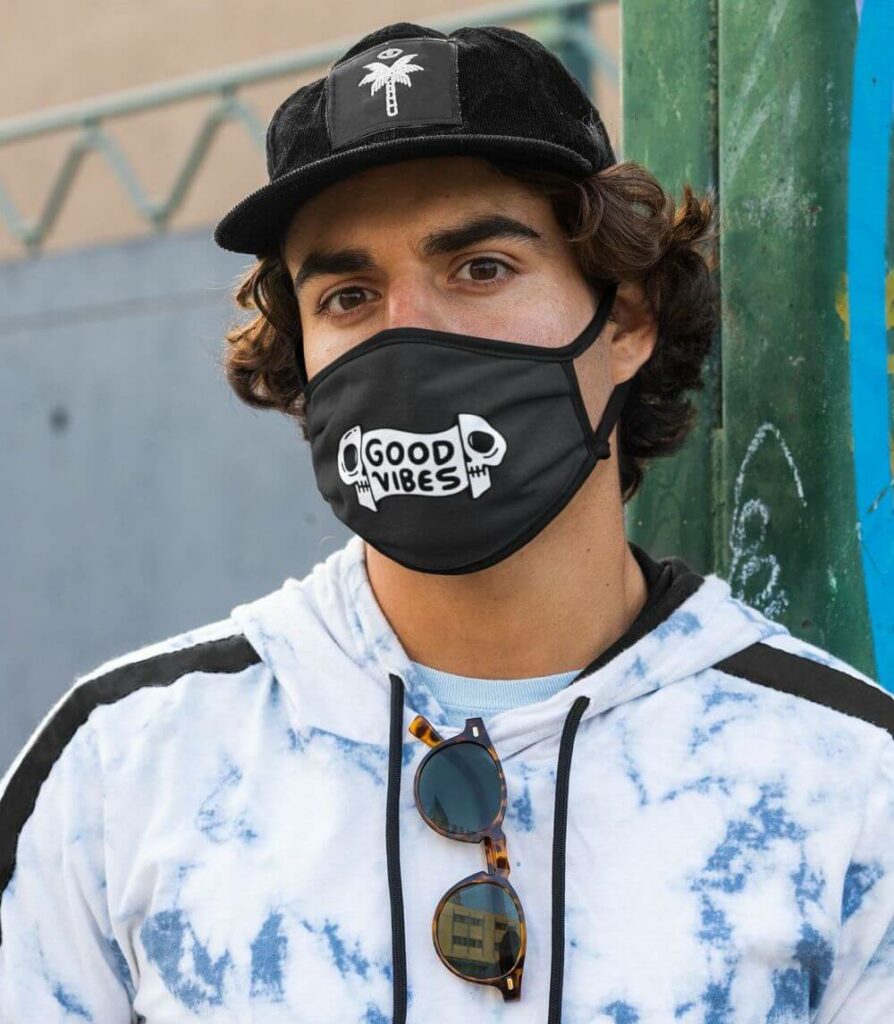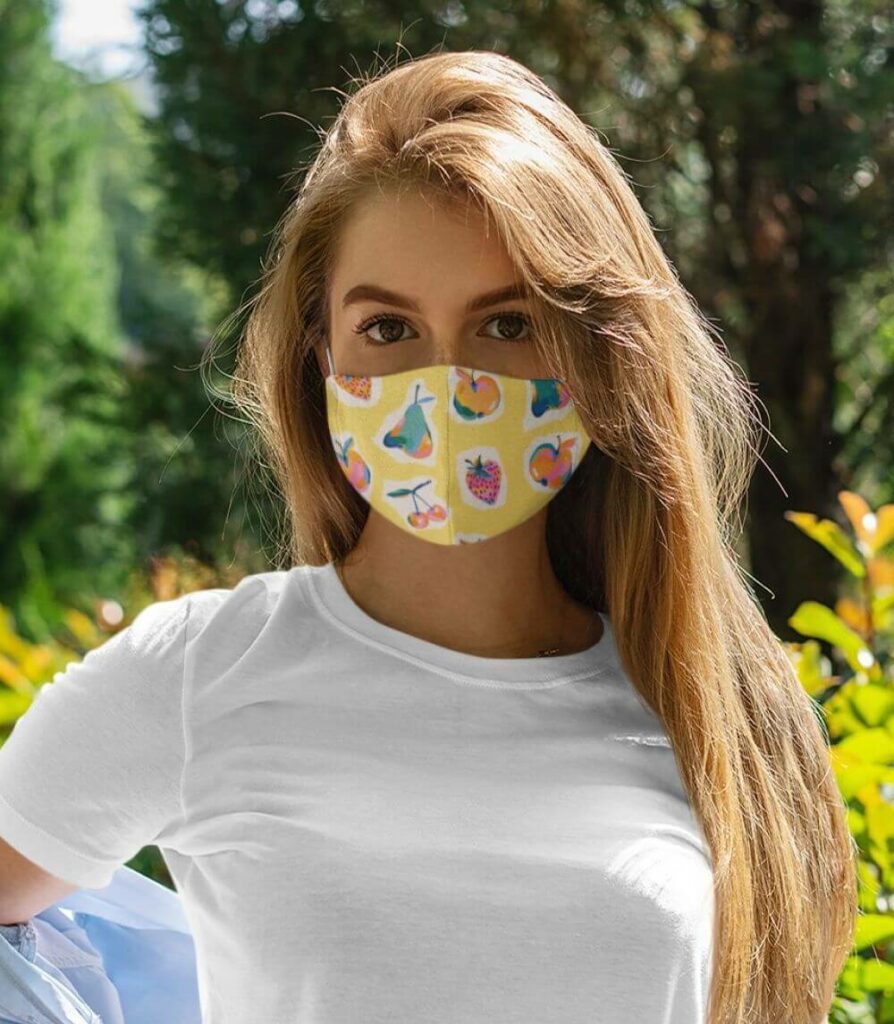 Custom Face Mask Printing With Printify
Create Your Own Custom Face Masks!
Design Your Own Face Masks in a Few Clicks
The journey of creating custom face masks for personal or business use is simple and fast. Get from joining Printify to wearing your face masks in three simple steps. Sign up, discover our options, pick your favorite mask, and customize it perfectly.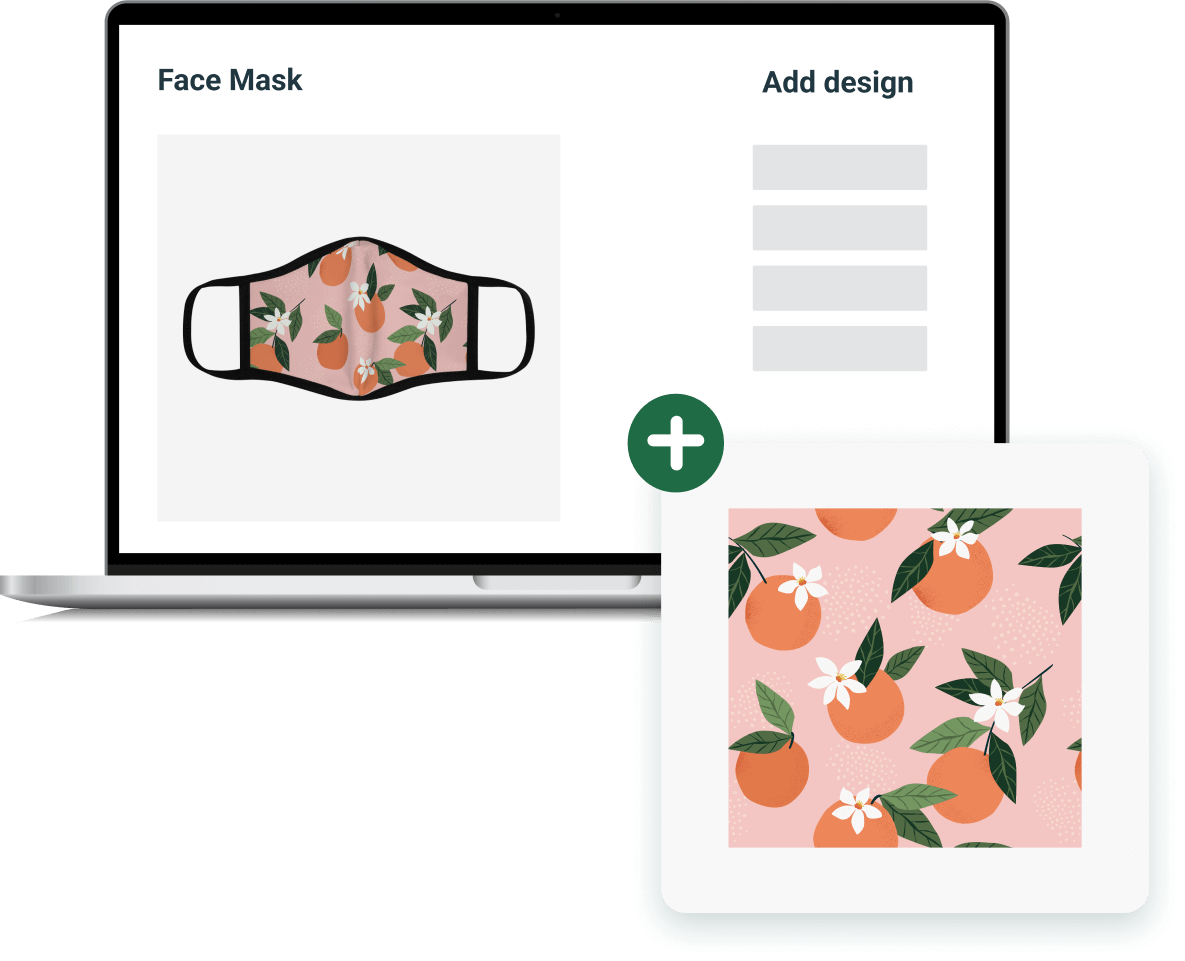 Our platform is beginner-friendly for even the least tech-savvy people. Simply register with an existing email address, add some information about you or your business, and get ready to enjoy all the benefits tailored to a pleasant and simple experience. To get the best price for your masks, consider joining Printify Premium, ensuring up to 20% off on all product prices.
Polyester, mixed-fabric, cotton, and more. Masks for kids and adults. Endless design options and multiple Print Providers and locations to choose from. Pick a style for wearing or selling, and get ready to customize your intended design. Choose a mask from our Catalog and click Start designing to create one-of-a-kind face-wear.
Upload Your Custom Design
Design your own logo, upload images, add text, and have fun with the customization process. Our free and user-friendly Mockup Generator will guide you through it slowly and steadily. You'll find suggestions for the best image quality, useful filters, and even stock photos if you don't have your own.
Find the Best Custom Face Masks in Our Catalog
Let's look at the vast spread of masks in our Catalog, from polyester to reusable cotton and other washable options. Protect adults and children with custom cloth face masks or create unique accessories for every style and occasion.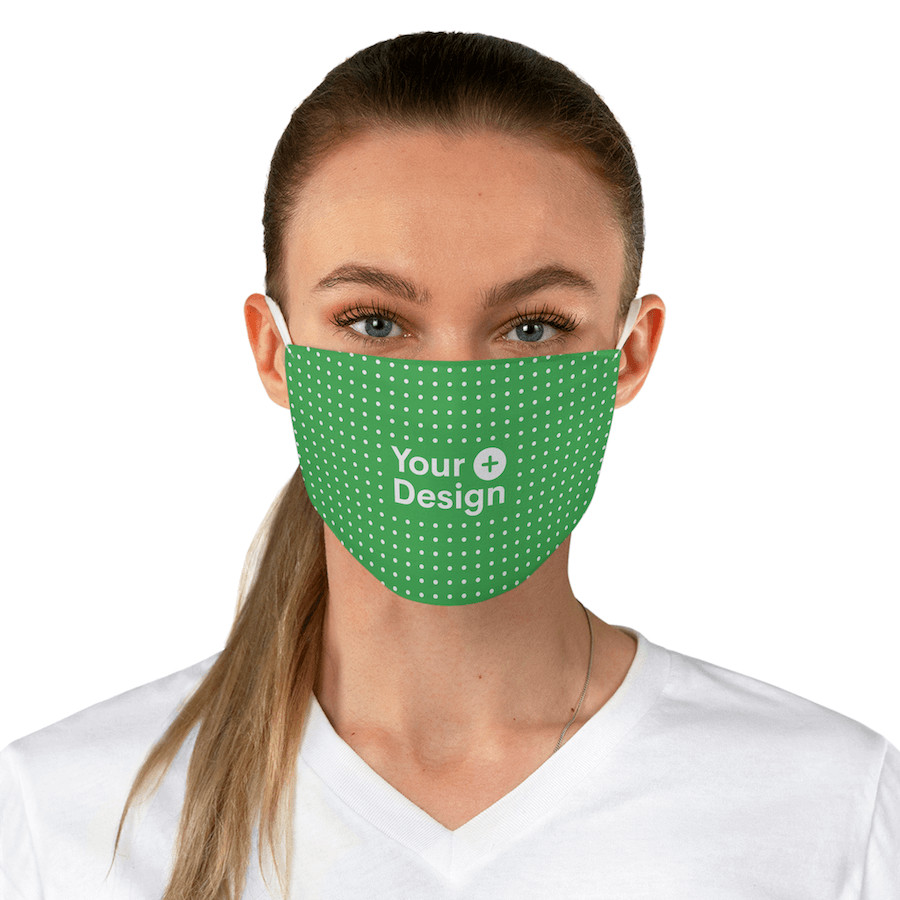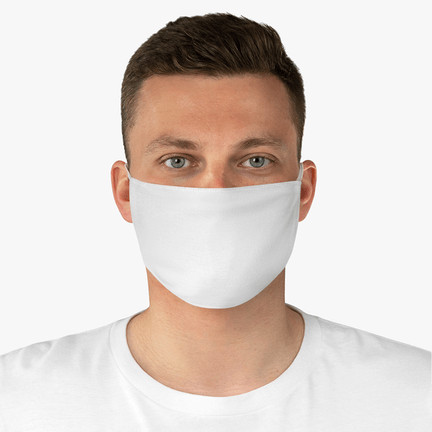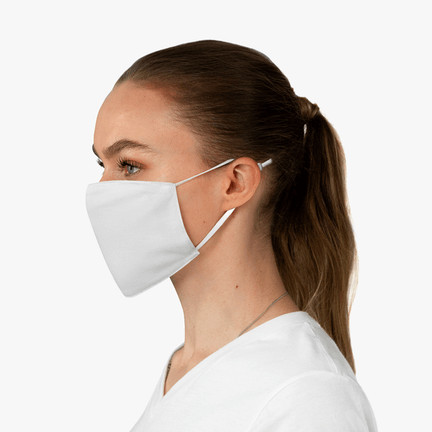 Comfortable face masks with elastic and adjustable ear loops. The straps are flat-woven, so there will never be chafing, rubbing, or scratching. This cloth face mask has two layers and silicone adjustment beads for easy use and a unique style.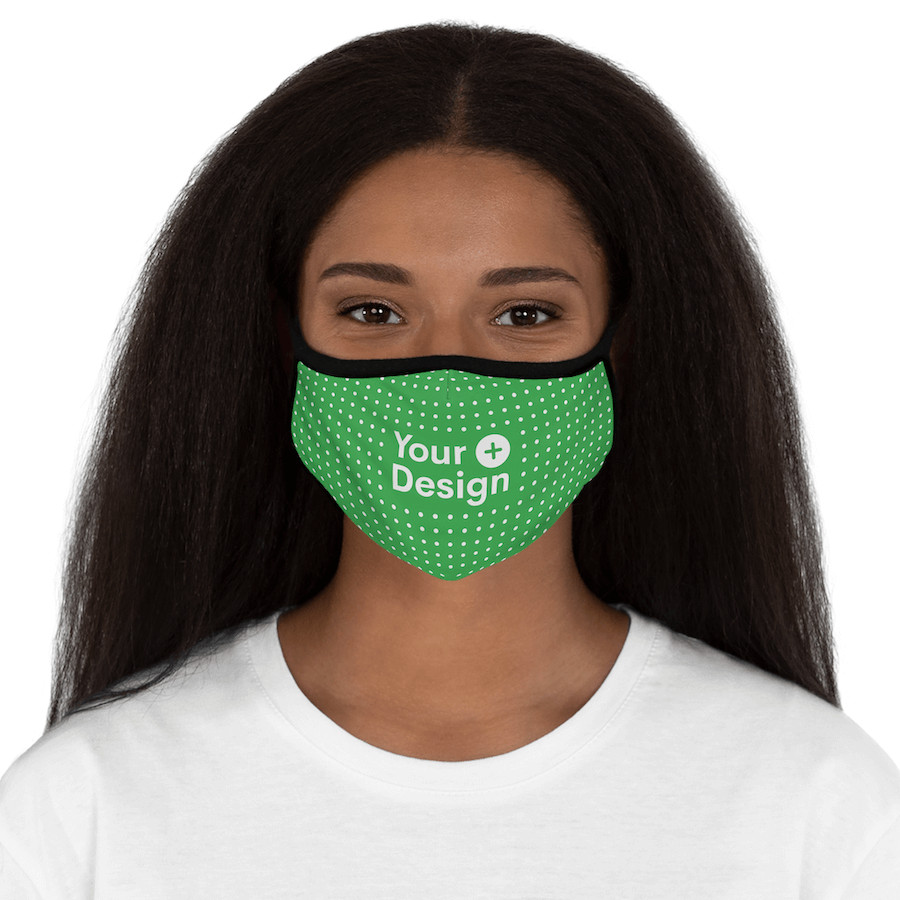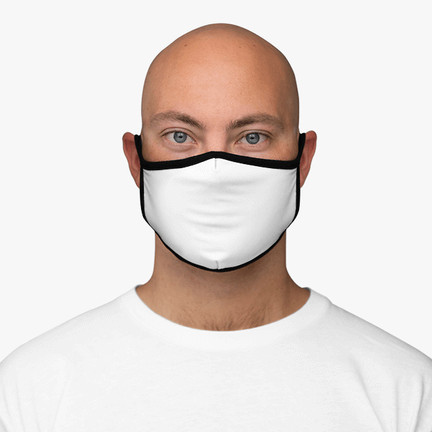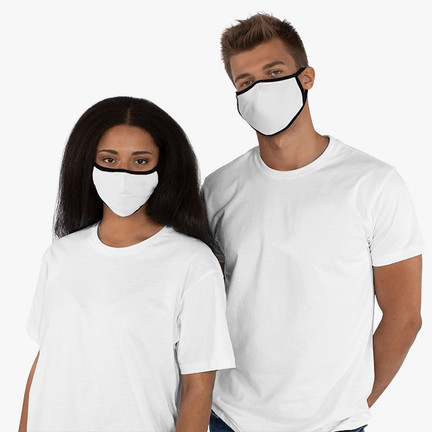 These custom masks have two cloth layers with a filter pocket between them. Although the filter isn't included, these fitted masks are the perfect face-wear to sell or keep in your inventory. All they need is a filter, and they'll embody safety and style simultaneously.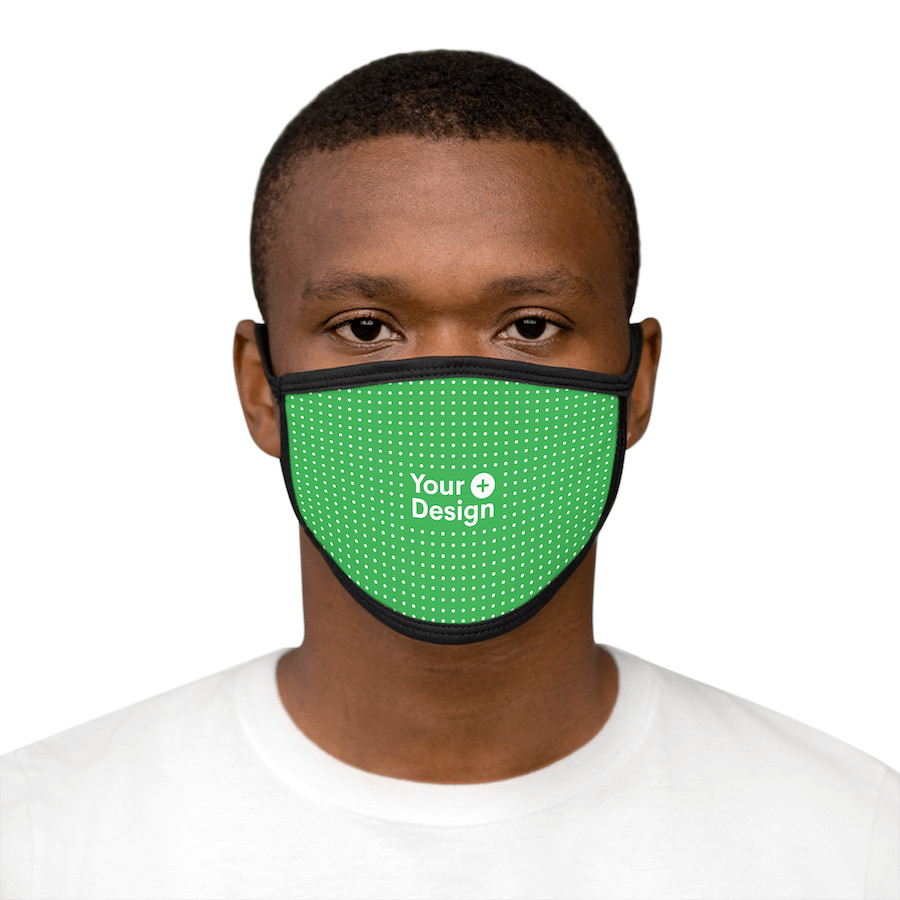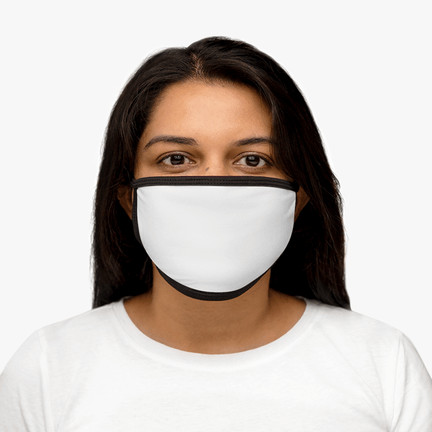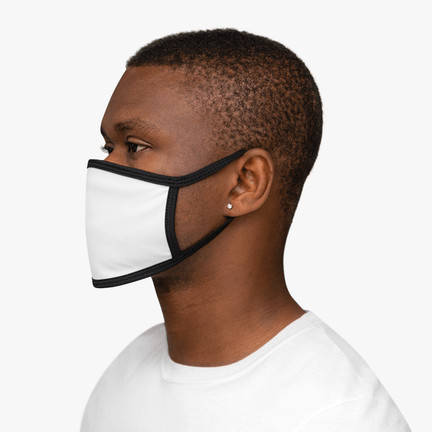 Durability in the front, comfort in the back. Feel the soft cotton against your face while letting the durable polyester filter out all the unwanted particles with our mixed-fabric mask. This washable and reusable cloth face covering will make your designs stand out with a black outer band and ear loops.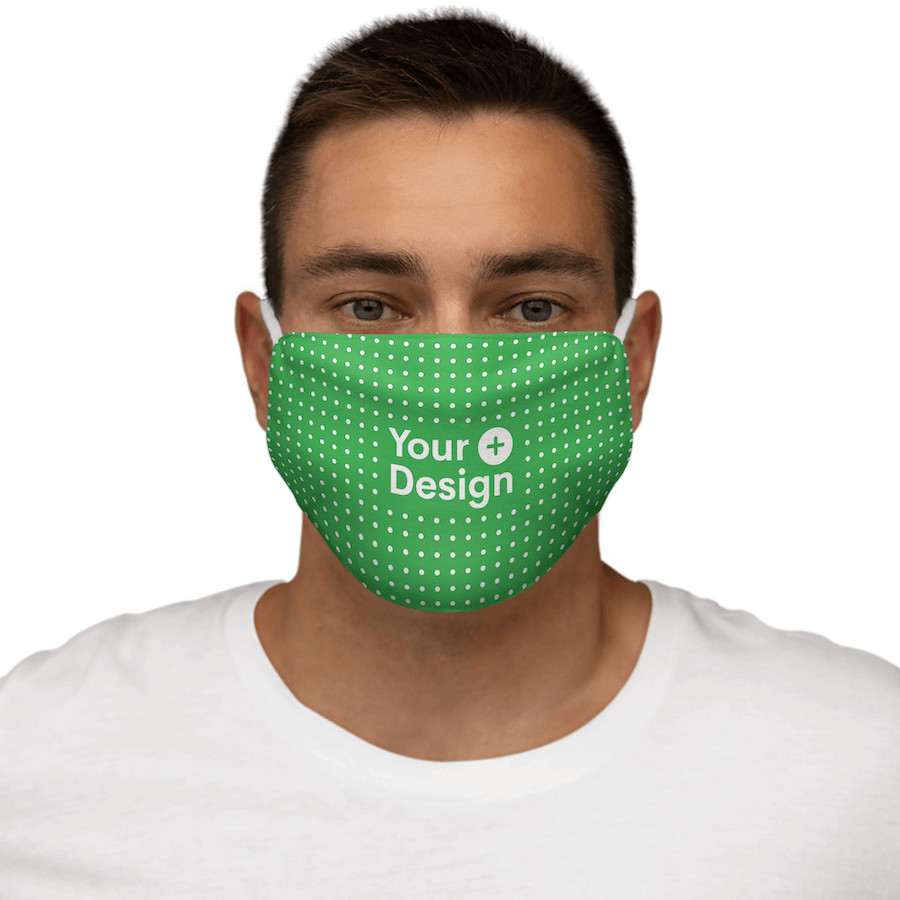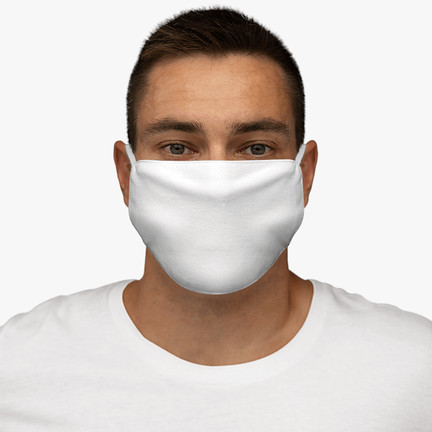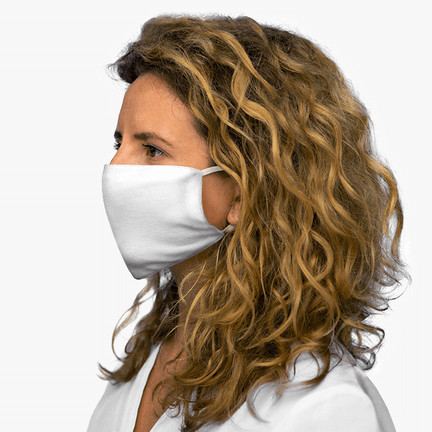 Loose masks are a no-go. From disease control to safety reasons, snug-fit masks are the best option to protect yourself, your loved ones, and the entire community. The polyester exterior is easy to customize and ensures bright colors, while the cotton interior adds a smooth touch to the face.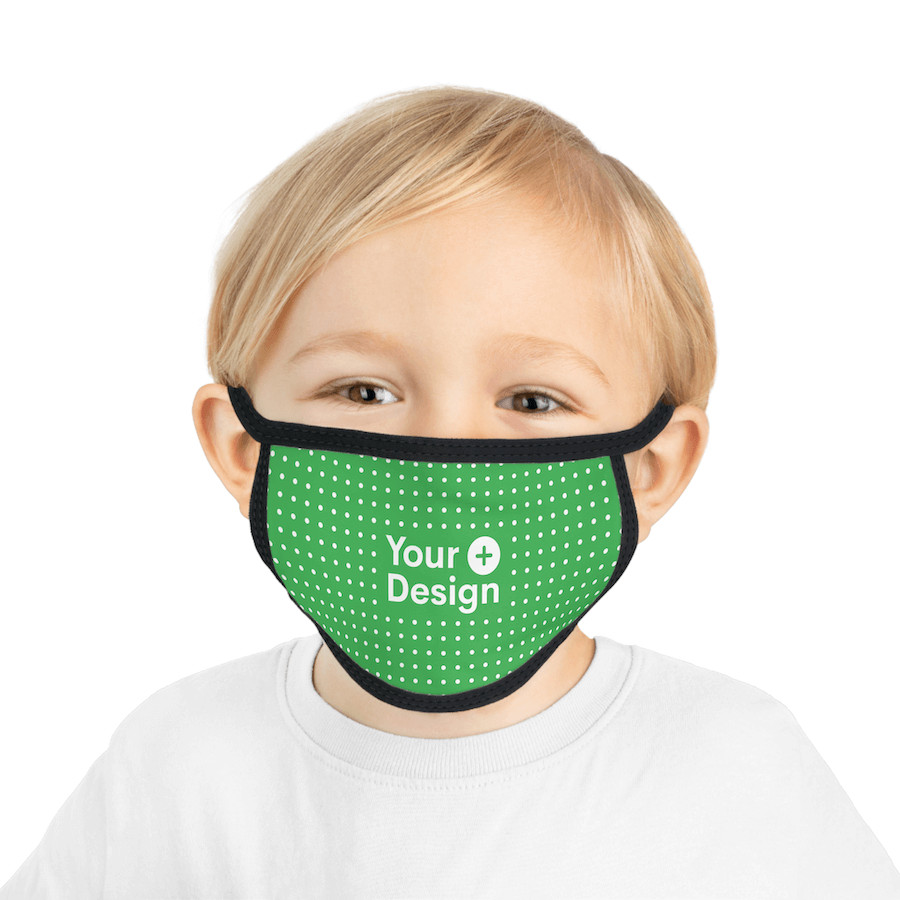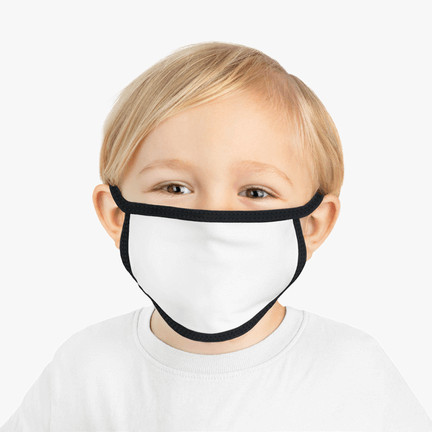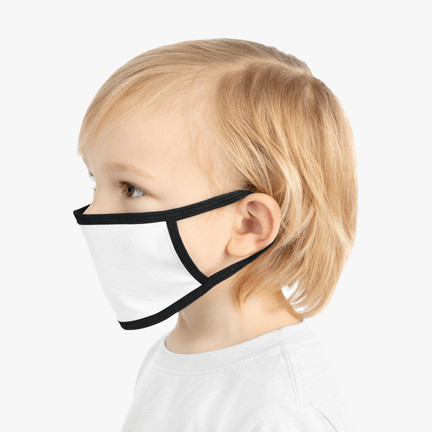 Don't forget to protect and style the youngest audience. While our kid masks are not as effective as medical ones, these will still provide comfort and protection to the little ones. The two layers are made of globally sourced parts, making these custom masks safe, washable, and reusable.
Create Your First Custom Face Mask!
Custom Face Mask Design Ideas
You'll need some inspiration to design your own custom face mask. But worry not. If you don't know where to start, we're here to help. Below are six trendy design ideas for face masks.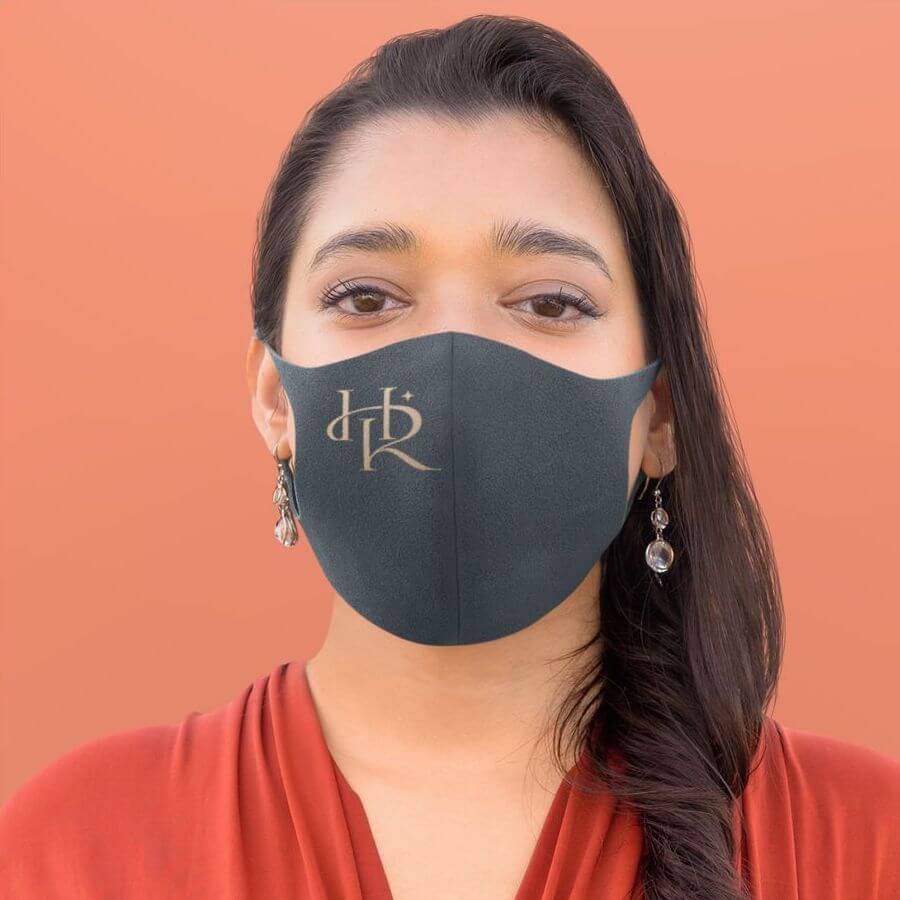 Custom Face Masks With Logo Design
Promotional face masks are the proper way to spread your message and raise brand awareness. Custom face masks for business can be excellent gifts for employees, partners, and new clients. As well as great promotional material at presentations, fairs, and other corporate events. And don't forget the charities. Spread the word for a good cause creatively with masks.
Custom Face Masks With Photo Design
Masks with photos can go a long way. And the beauty of this niche is the countless options. A photo can be anything. A person, place, pet, scenery, or family. From a loved one to a slice of pizza. Start your photo design from scratch. Snap a pic and customize it creatively.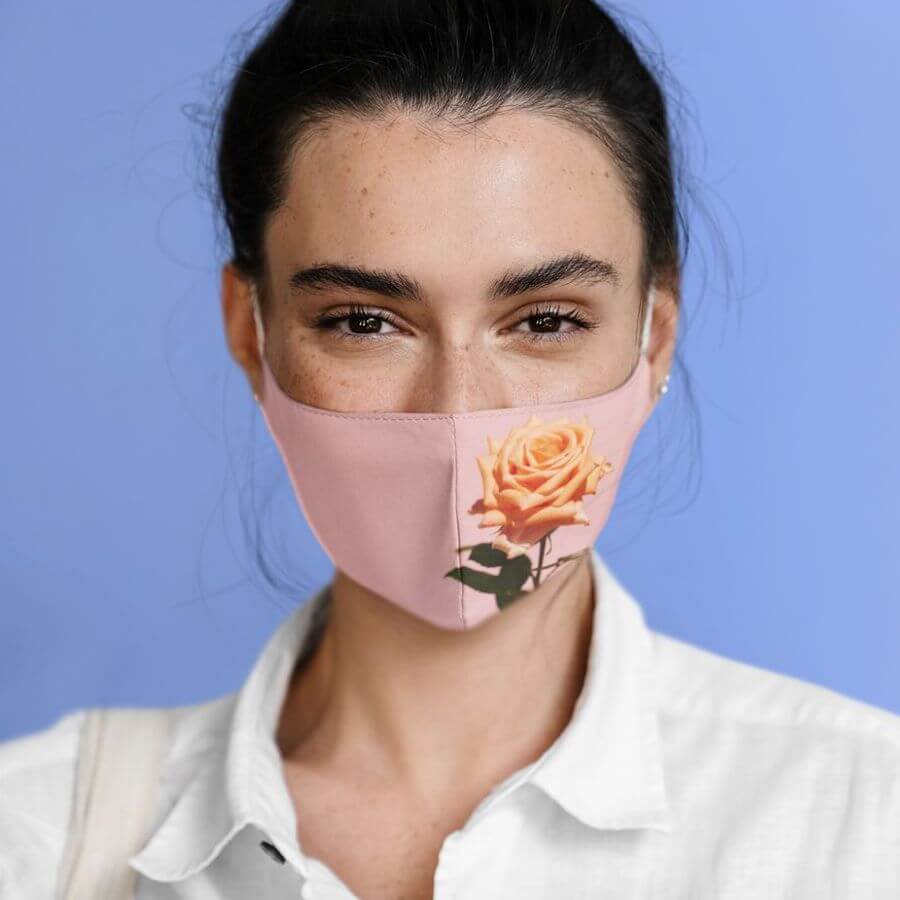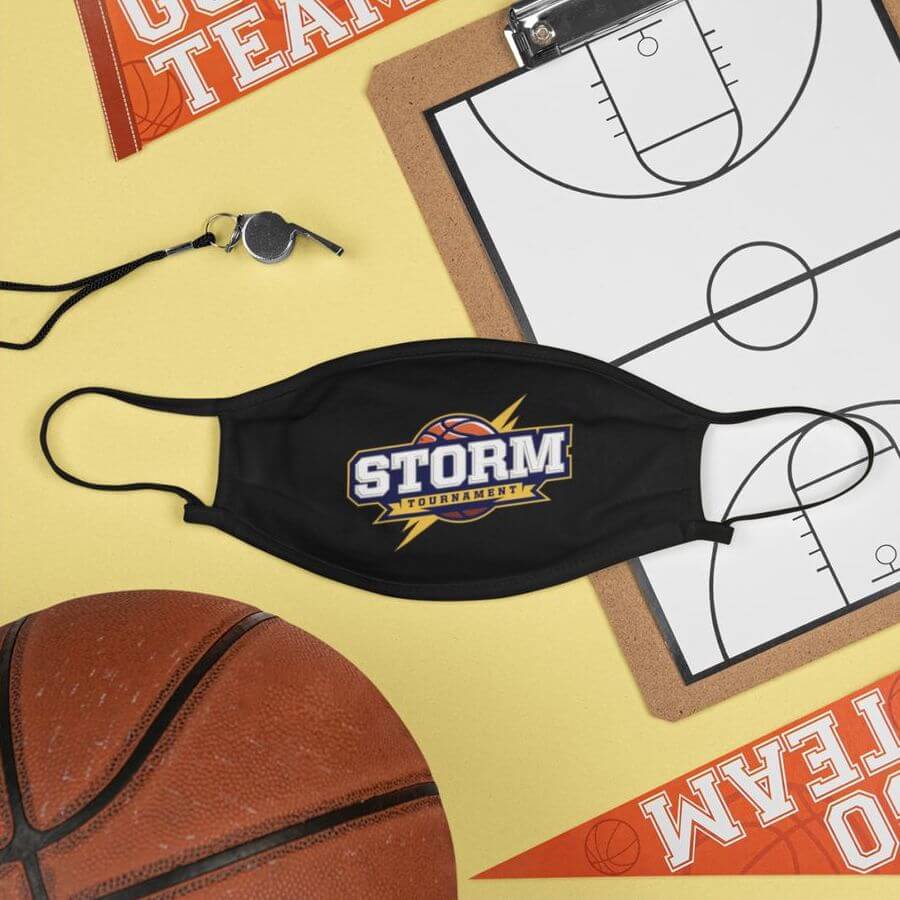 A team that stays safe together wins together. Create custom face-wear for teams and spread awareness and team spirit with unique mask designs. From local sports teams to company teams at work events – personalized masks will be a hit during group gatherings.
Custom Face Masks With Text
Sometimes a picture is not enough. That's where words come into play. From funny jokes to inspiring quotes and important messages. Anything can be put on a custom mask design. Spread the word about important causes, show your stance on serious matters, or make people laugh with silly puns. A mask is a perfect canvas for your artsy expressions through words.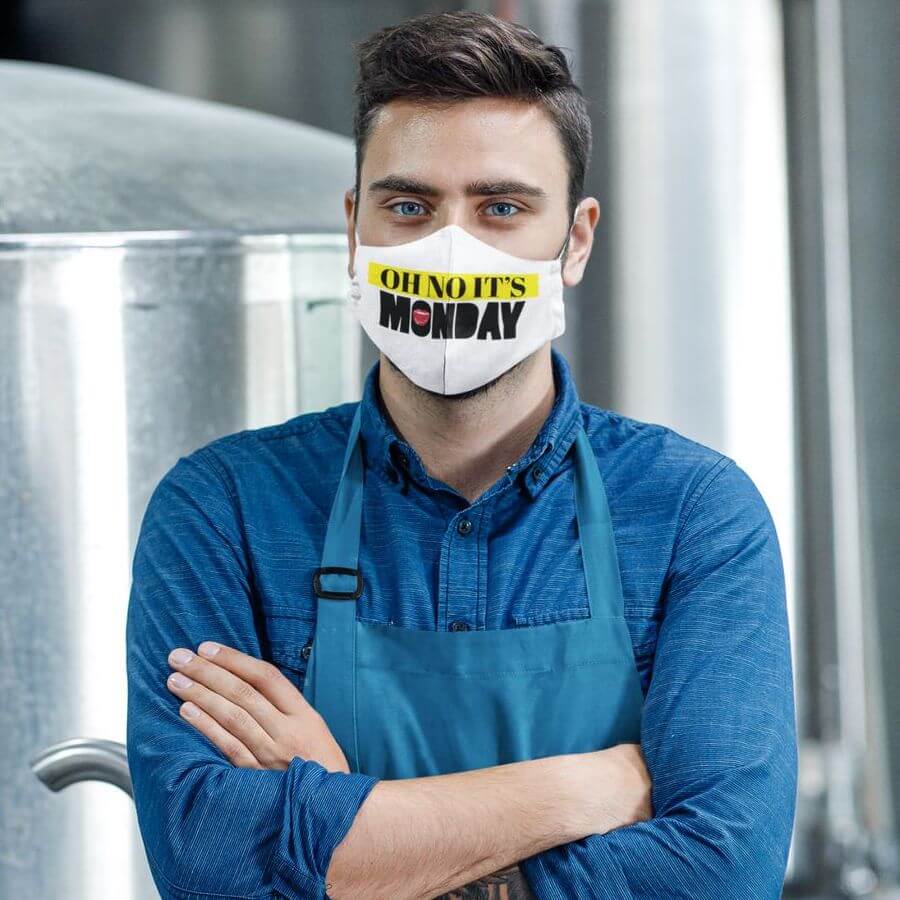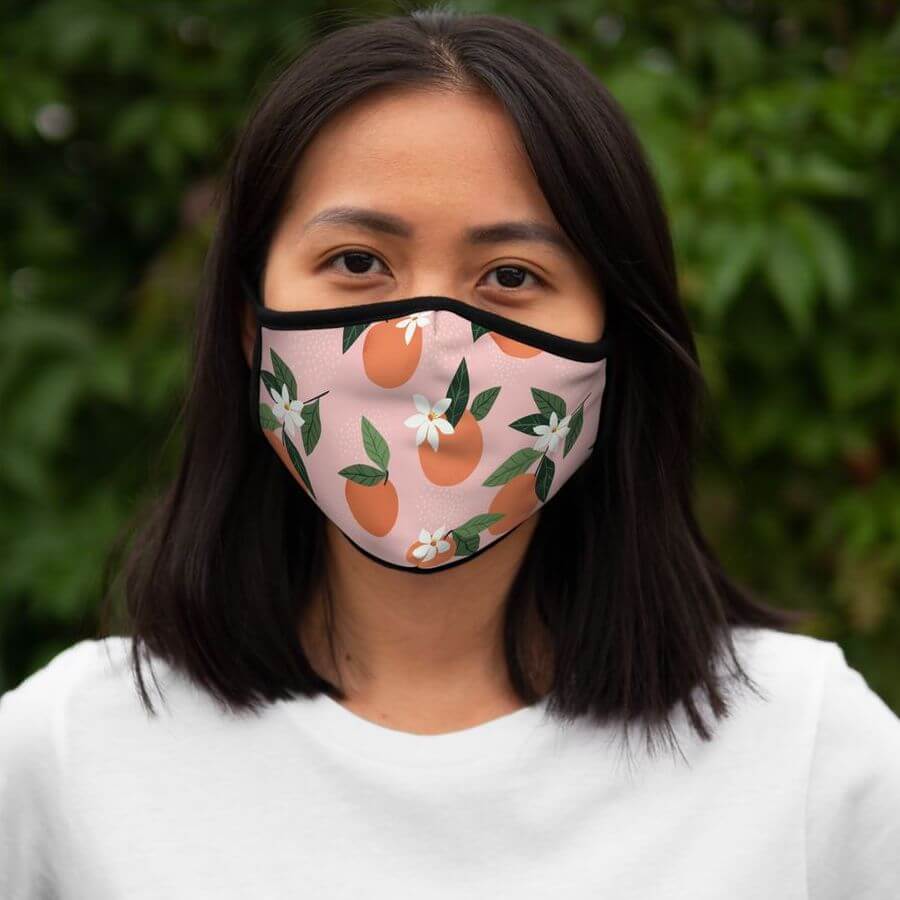 Custom Face Masks With Patterns or Prints
Some people don't want anything specific on their masks but will enjoy some splash of color or variety. Use this demand to create unique patterns or prints for your face mask collection. Animal prints are always an option. Or come with abstract patterns and designs that will leave everyone in awe.
Themes are another great idea for customizing mask designs. Themes can include anything – from yearly events and special occasions to particular niches. Design personalized masks for weddings, Valentine's Day parties, and Christmas events, or chime into niches like fitness, food, health, and more.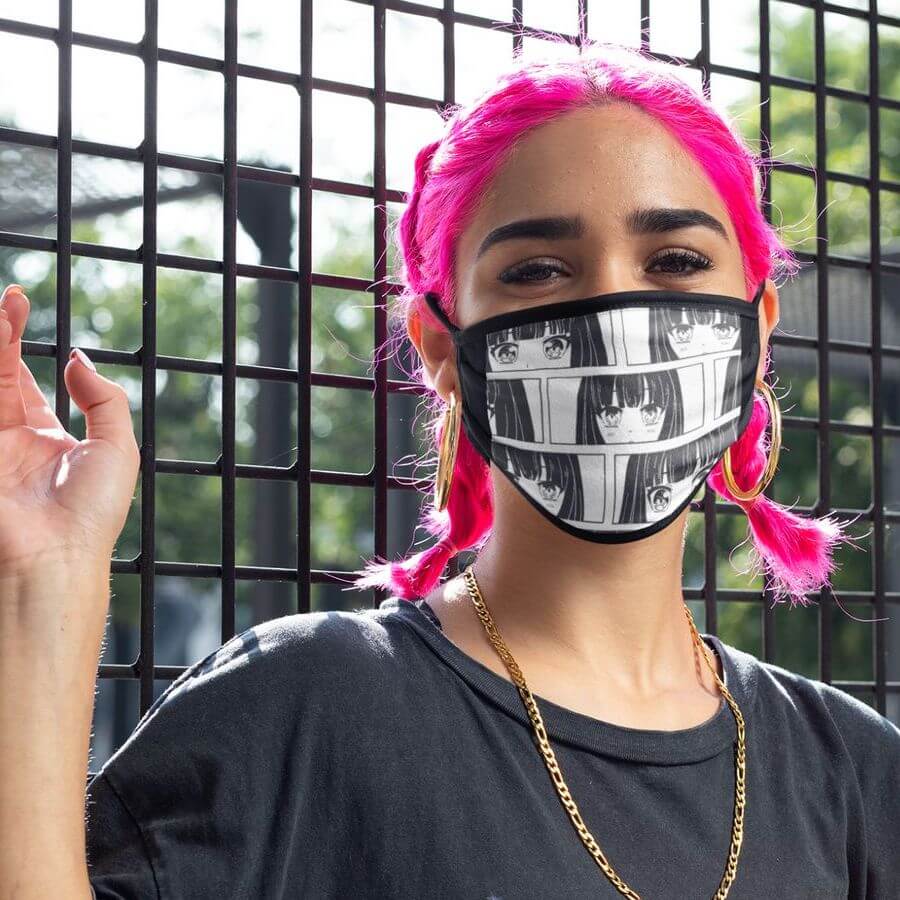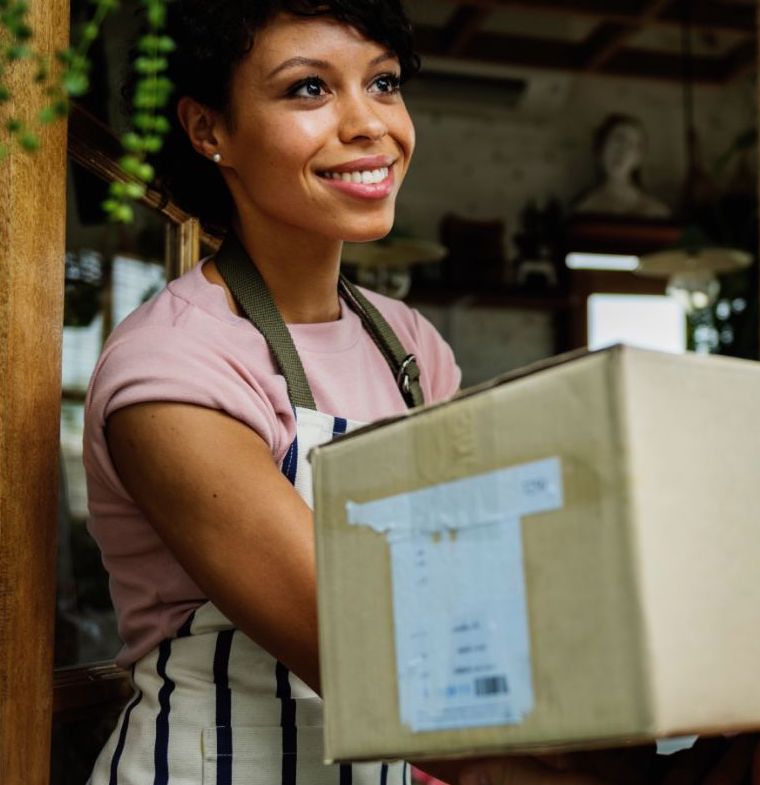 Order Custom-Printed Face Masks in Bulk
As mentioned before, there are no order minimums. But another great Printify benefit is bulk order discounts. And lucky enough, cotton face masks qualify for them, meaning you can order custom face masks in bulk and receive a shipping discount.
This is a great opportunity for those who need more than just a couple of masks. Order custom face-wear for a company or charity event, weddings, and other occasions where a few just aren't enough and enjoy the benefits of bulk orders.
Why Sell Custom Face Masks
While the pandemic might be somewhat over and masks are no longer required in most establishments, they have become a part of our lives and fashion statements. Some people have gotten so used to wearing them that they refuse to stop.
That's a convenient segment to be a part of. Add custom masks to your online store and provide product diversity on a global scale.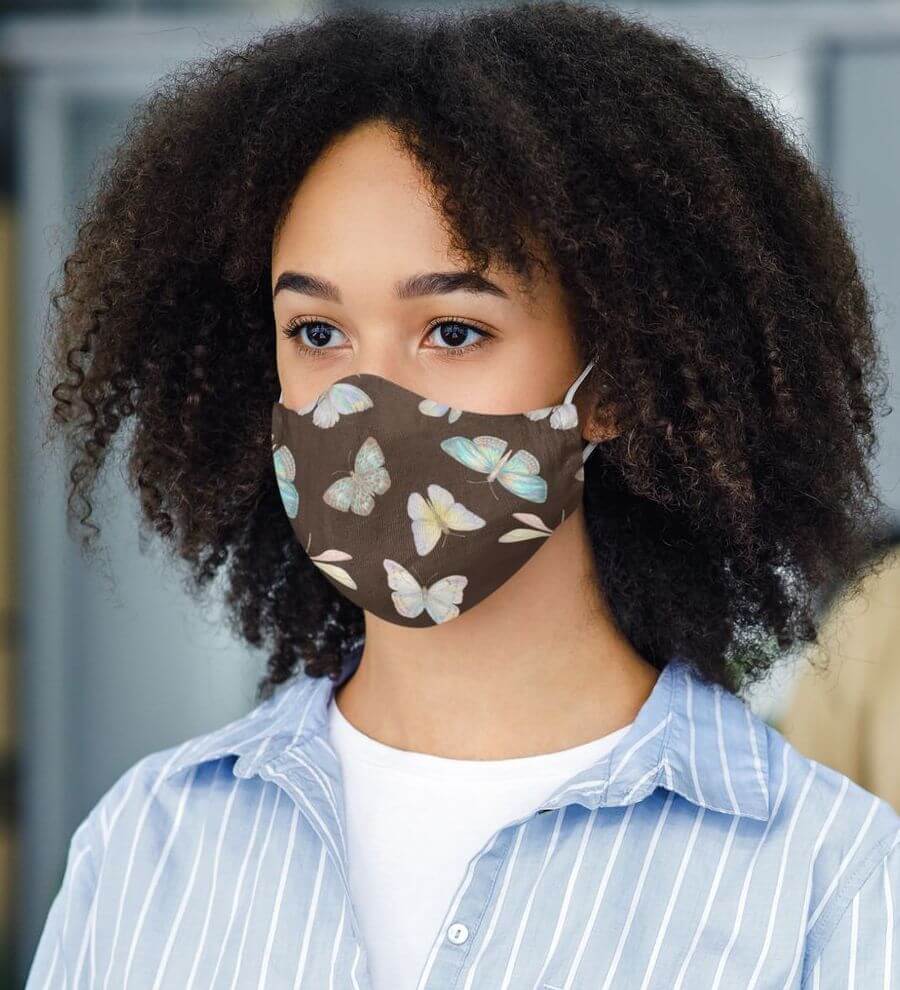 Create Your Own Custom Face Masks!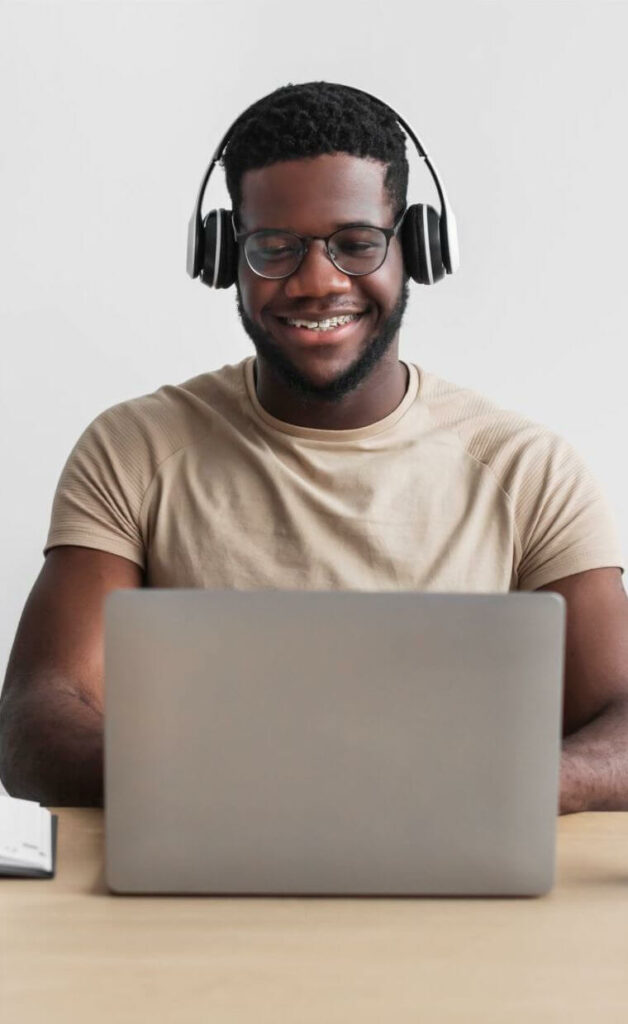 Printify will provide you with excellent tools and guidance throughout all product creation and eCommerce processes. Join the leading print-on-demand platform and style your mask designs with a trusted partner.
Register on our website, browse the Catalog, and design masks for free. No up-front costs, no hidden transactions, and no risks.
Choose your printing partners from our trusted list and ship your personalized face masks around the world.
Reach out to our Support agents via live chat or email. They will help, advise, and guide you 24/7.
Integrate Your Store and Sell With Printify
To get your custom mask designs out in the world, you need to select a place to list and sell them online. Fortunately, Printify has your back once more. We've compiled a thorough guide on the top eCommerce marketplaces and platforms we integrate with. Choose the best site that fits your needs and skills, and create quality listings using our product descriptions and photos.
Once you've created your store, integrate it with Printify in a few clicks. My stores – Add new store.
Create Your Own Custom Face Masks!