Add a line of custom face masks to your store to attract new customers and diversify inventory.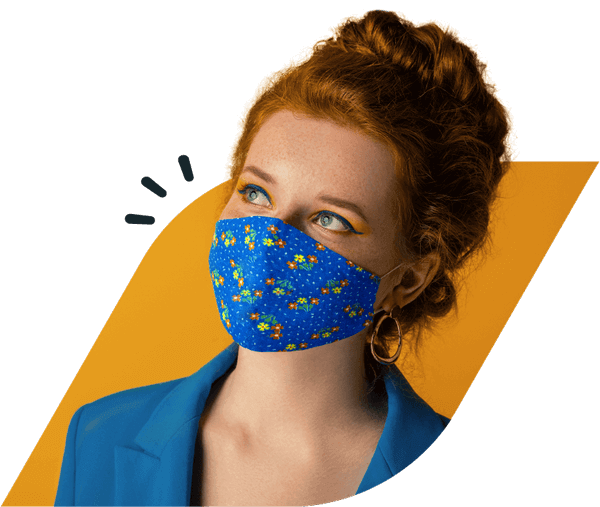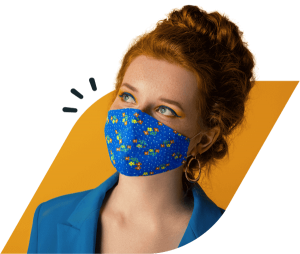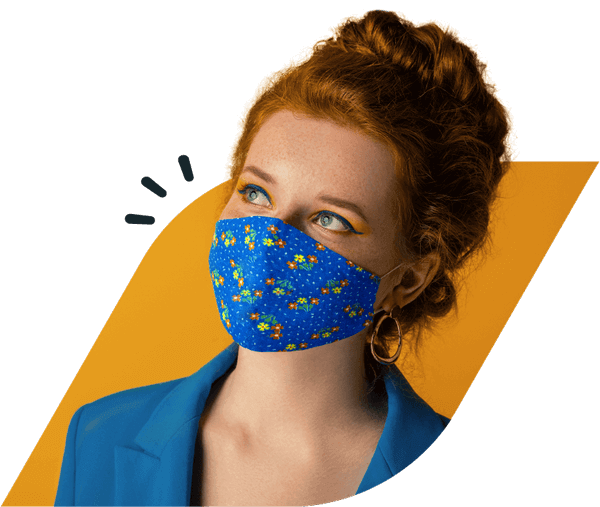 Why sell custom face masks?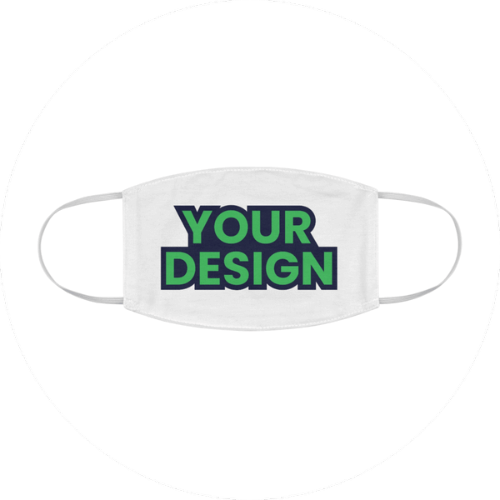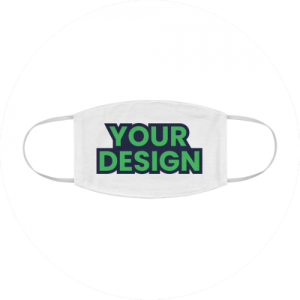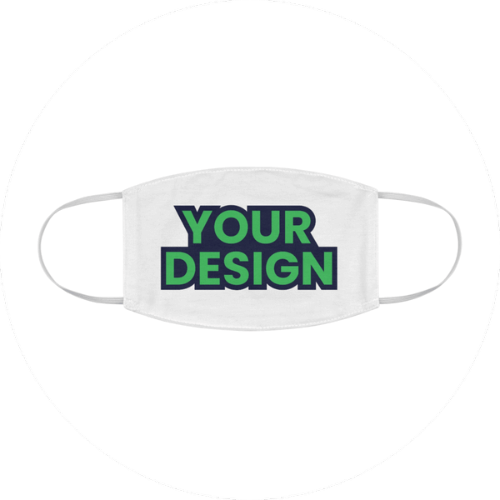 Design you own custom face mask
Custom face masks have become a modern symbol of cleanliness, virtue, and respect for the safety of others. Our fabric face masks are made from pure polyester – a hardy synthetic material that is capable of withstanding daily use while still retaining shape, fit, and comfort for the face.
It's worth mentioning that the pure polyester composition of the Printify cloth face mask does make it fluid resistant and capable of providing legitimate (and stylish) protection for wearers. 
Empowered with state-of-the-art techniques, your customers will love the text, designs, artwork, and maybe even mustaches applied to the front of your custom face masks. 
Our custom fabric face mask
Elastic ear loops: People don't wear uncomfortable clothing very long. This is particularly important for super sensitive areas of the body – like around the ears. The straps for these face masks are flat-woven, so there will never be any chaffing, rubbing, or scratching.
Vibrant colors: No reasonable design is beyond the capabilities of our print provider network. Using only the most advanced technology, any legal artwork or inclusion applied to the printing area of a custom face mask will be bright, dynamic, and lively long after the printing process.
100% Polyester: As the purpose of any fabric face mask is to cover both the mouth and nose, it is of paramount importance that the mask doesn't wilt, shrink, or fail in any other way. A solid polyester build means that these custom fabric face masks can withstand any normal wear and tear while still maintaining their integrity.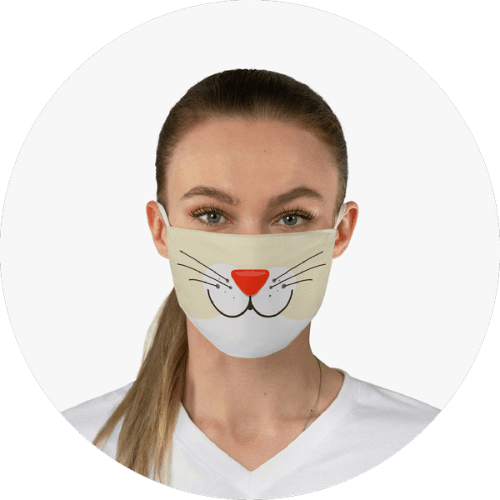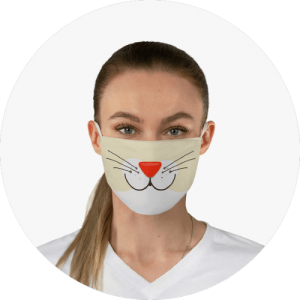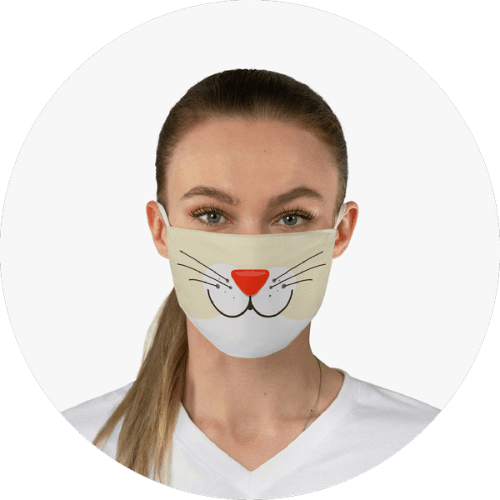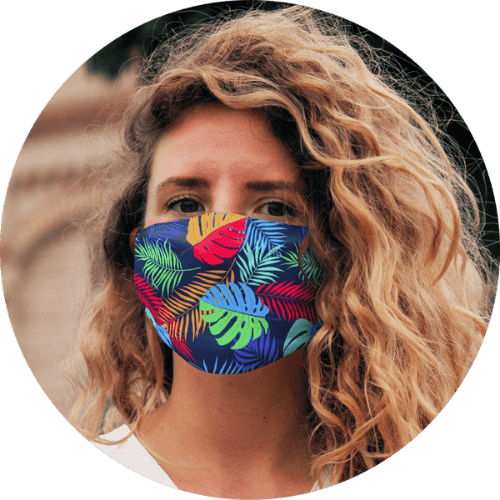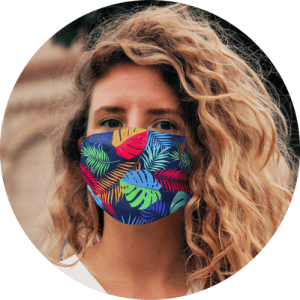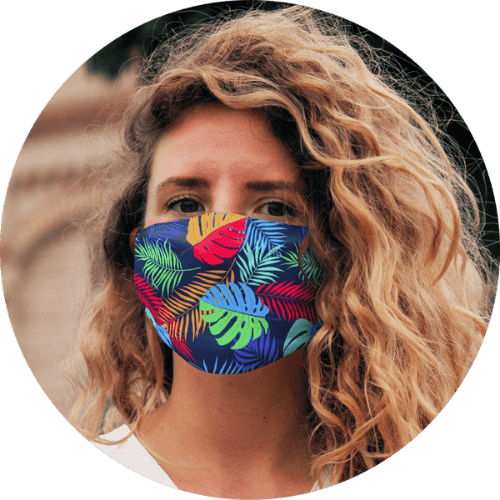 Snug fit : Loose masks are a no-go. They feel insecure, and theyCustom-Face-Mask're always bothering you, making you feel like this could fall off. This mask makes sure that it's snugly attached to the face, giving you a comfortable and secure feeling. Need another benefit? How about increased protection. A better and more snug fit will help to keep unwanted particles out!
Vibrant Colors : Masks are design-ready and ready to be shipped to your customers. They take colors brilliantly and make your customers stand out while they wear it!
Elastic earloops : The mask should fit the face, and that's exactly what the snug fit mask does! These ear loops stretch and allow the shape of the face to be accommodated.
Dual Layer : Durability in the front, comfort in the back. This mask is dual-layered and gives you the best of both worlds. Who doesn't want nice soft cotton against their face, while letting the man-made and durable polyester filter out all the unwanted particles? 
Stunning black band : Make a statement with a black outer band. This band highlights and frames designs, and can make them pop out to your customers. Give your customers some style with a black outer band!
Easy Machine Wash : These masks are as easy to care for as they are to wear. Just wash on cold and let dry, no need to put in a dryer. These are re-usable and washable masks!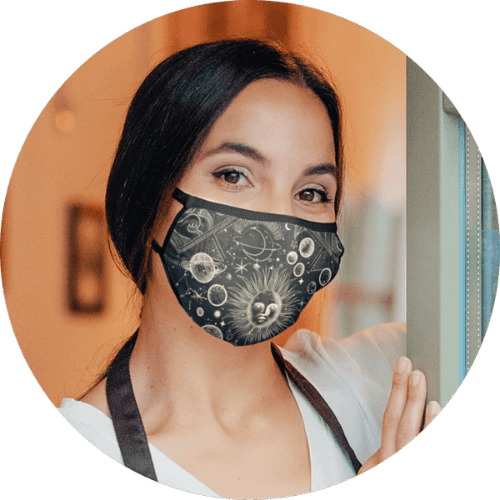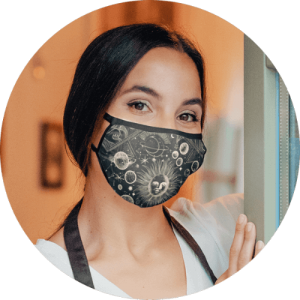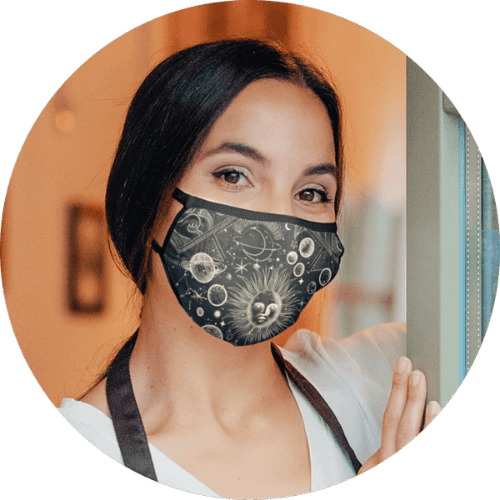 Start selling custom face masks!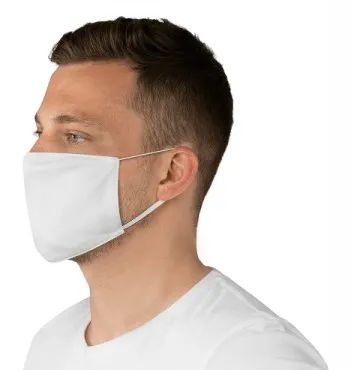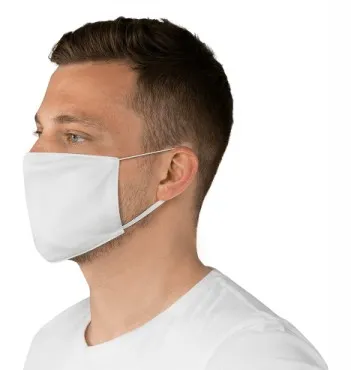 Cloth face masks are far more prevalent – being cheaper and more readily available. These fabric face masks are commonly used by healthy or asymptomatic individuals doing their part to be health conscious. These masks are primarily useful for protecting other people from any germs originating from the wearer. However, some studies suggest that a properly fitted cloth face mask can be more effective than surgical masks for nearby people. 
Custom face mask design ideas to sell in your store
Making good choices when picking designs for a custom face mask is of paramount importance. They play a big role in mapping out which audience bases will be attracted and, hopefully, make a purchase.
As masks cover the face, they remove a significant portion of the human ability to convey emotion. By restricting that previously universal visual access, everyone wearing a mask becomes a bit dehumanized. As we all rely on non-verbal methods of communication, the stark, arguably bland facade of a mask washes out much of otherwise ordinary emotional conveyance. 
However, including a design on a facial covering serves to upturn that demeaning effect. The mask transforms, breaking from a protective, reclusive armor and morphing into a chance to express some personality. And with everyone being recommended to use face masks, the need for expression is only anticipated to rise.
Here are a few great ideas for custom mask designs:
Custom face masks with text
Depending on which audience is targeted, just about any phrase, comment, question, concern, or idea can be expressed in a lucrative fashion. As any POD shop could include a few puns or placements rather easily, a custom face mask is a solid place for a verbal note. It goes without saying (literally) when something is printed on the front of someone's mouth.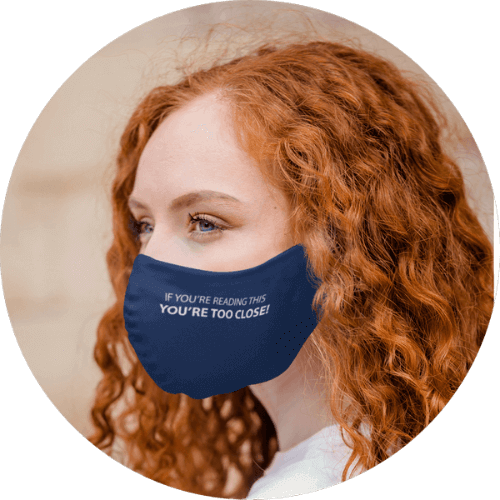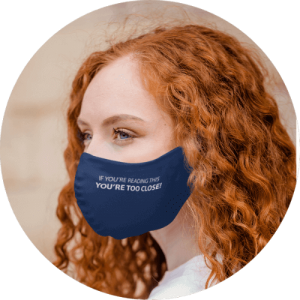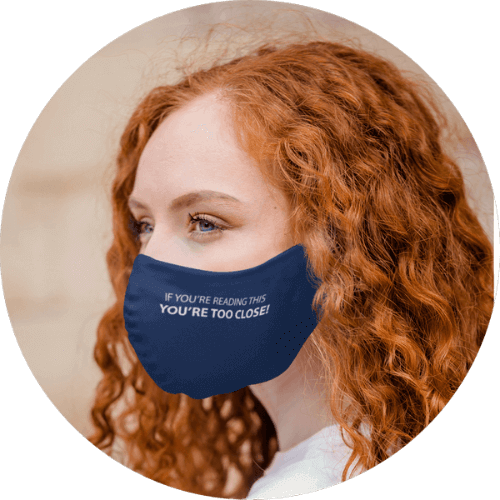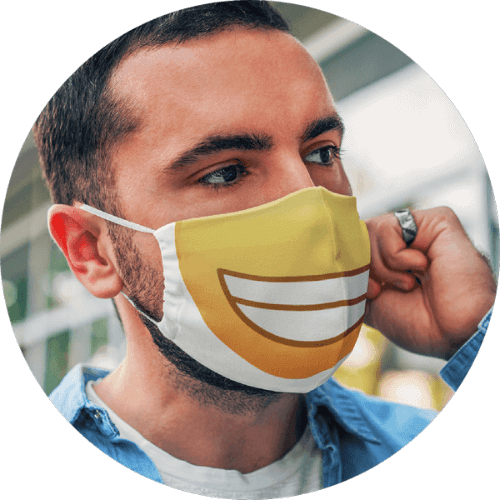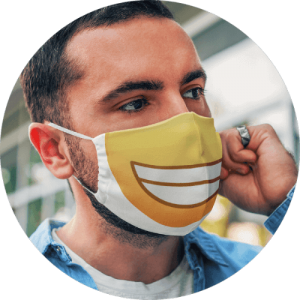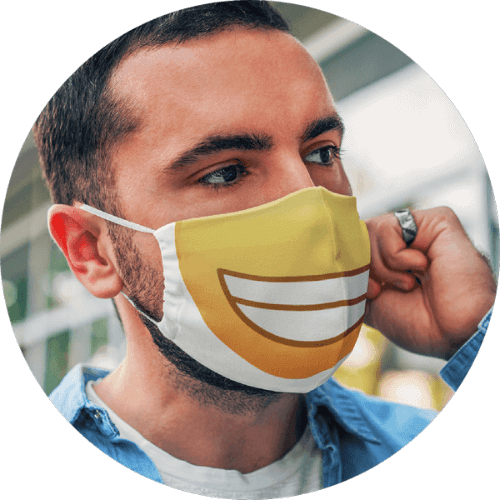 Face masks with emoji design
Anyone with a mobile device, phone, or access to the internet is, by now, well familiar with these iconic, universally utilized hieroglyphics. They're so diverse that entire books have been (re)written using only their cartoonish characters. With the release of more and more emojis regularly, their role in contemporary society is unchallenged. They appear on everything from stickers to t-shirts – so, why not the custom face mask, as well? It's just getting ahead of the curve.
Face mask with neutral design
There's something to be said for not saying anything. In a world of bold, brash flavors and in-your-face assertions, sometimes it's nice to take a break from the action. As the primary purpose of masks is to facilitate cleanliness and health, there's no need to project anything. After all, a mask stands for itself without anything extra.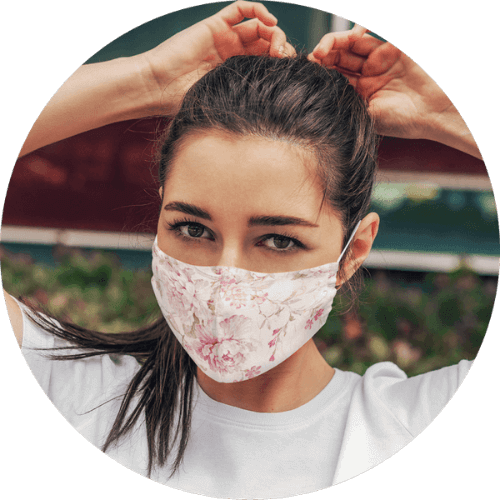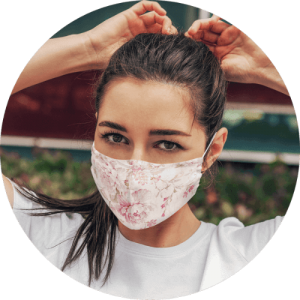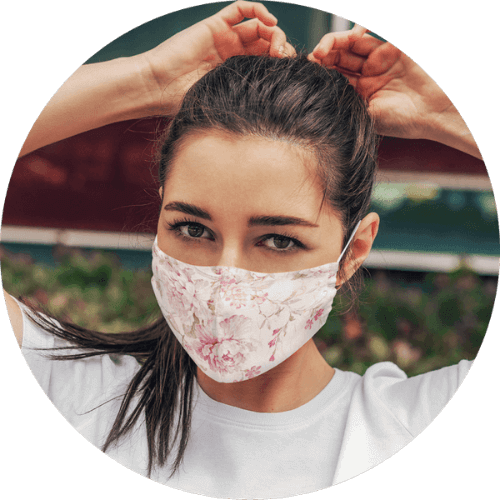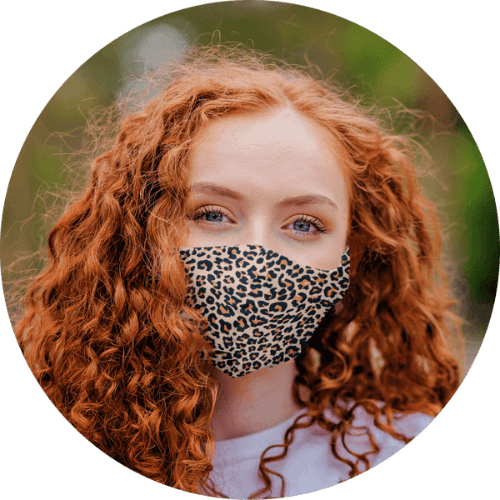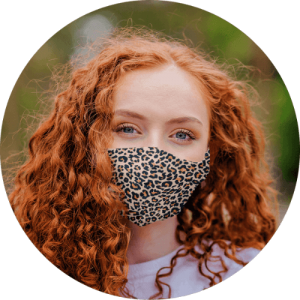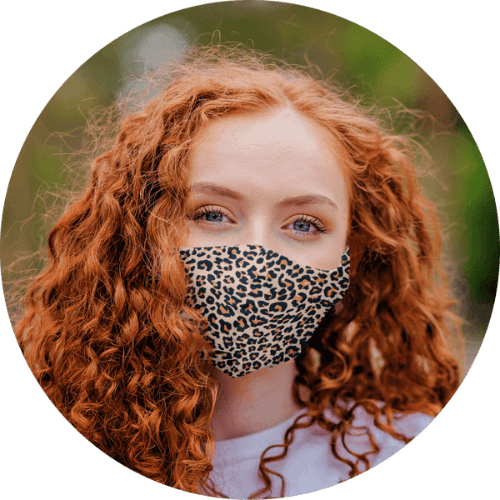 Custom face mask with animal patterns
While many trends have their day but vanish soon after, few demonstrate the staying power of animal prints. Resurging with a vengeance every few years, patterns like zebra, cheetah, leopard, etc., never seem to fade. Including an animalistic aspect to a custom face mask demonstrates allegiance to cats, dogs, horses, unicorns, or whatever non-human buddy is chosen.
Getting a line of custom face masks out into the eCommerce ecosystem is a quick, simple process.
Start selling custom face masks!