When a modern home decor obsession is a good thing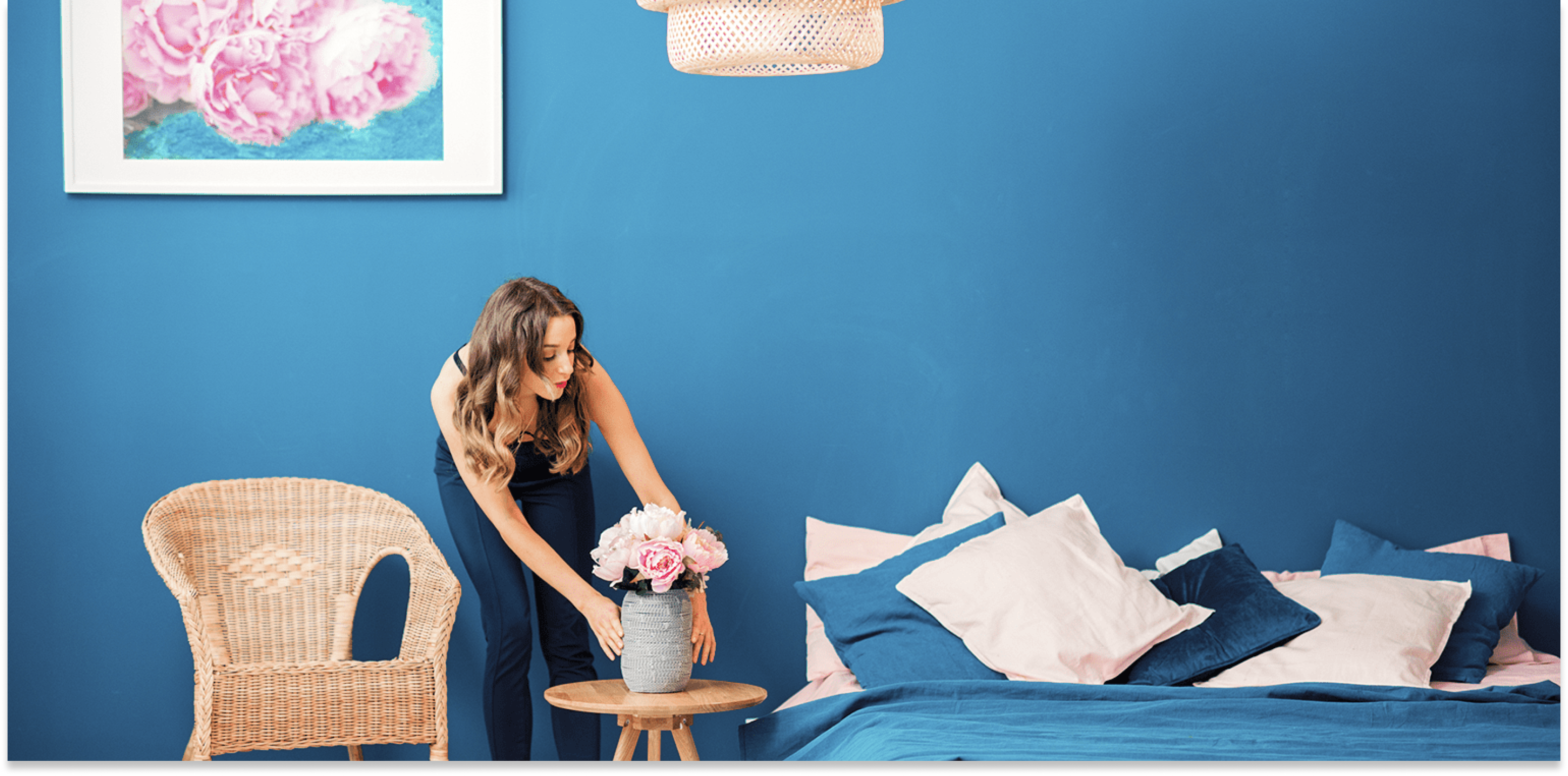 Let's be clear right from the off, there is nothing wrong with taking pride in how your home looks. In fact, modern home decor has become something of a fashion statement for interior design, with the average couple spending around $27,300 to create their dream home. The question is, at what point does creating a modern home decor become an obsession?
The meaning of an obsession is the control of one's thoughts by a continuous, powerful idea or feeling, or the idea or feeling itself: so tapping into this presents a great opportunity to sell any number of modern home decor products in your store.
First signs of a modern home decor obsession
Understanding how an obsession with interior decor might look like is the first step to controlling it – kind of. So, what are the telltale signs that someone might be a little bit addicted to modern home decor?
1. Pinterest becomes the most used app, people have even created boards for each room in their home, ordered by color and theme.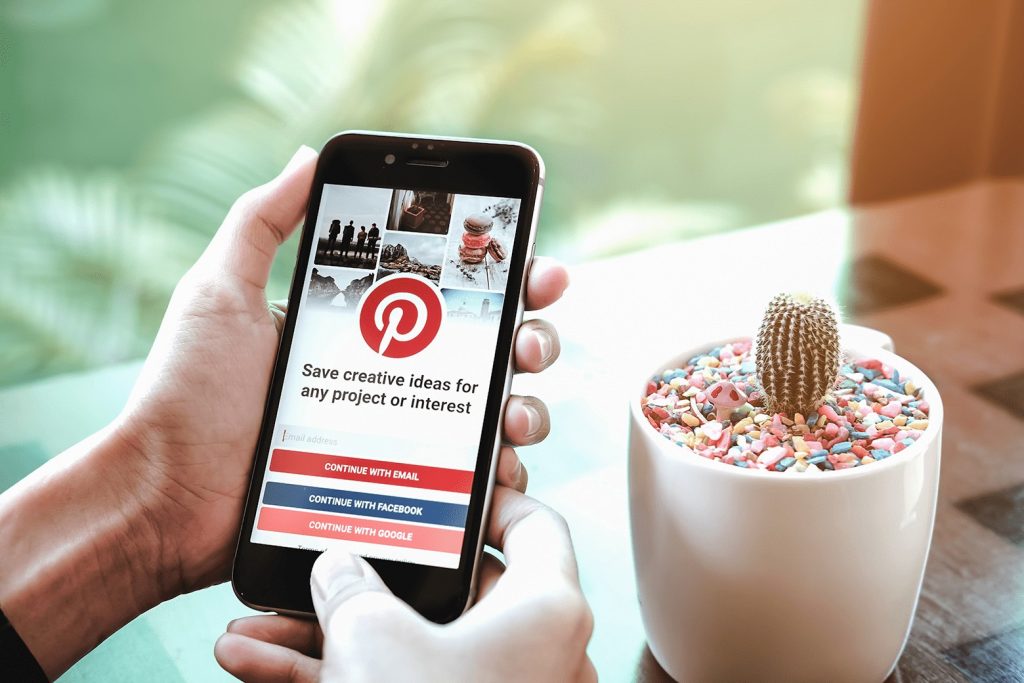 2. Buying picture frames even though there is no artwork to put in them (yet) – anyway, the place holder looks great and fits perfectly with the color scheme.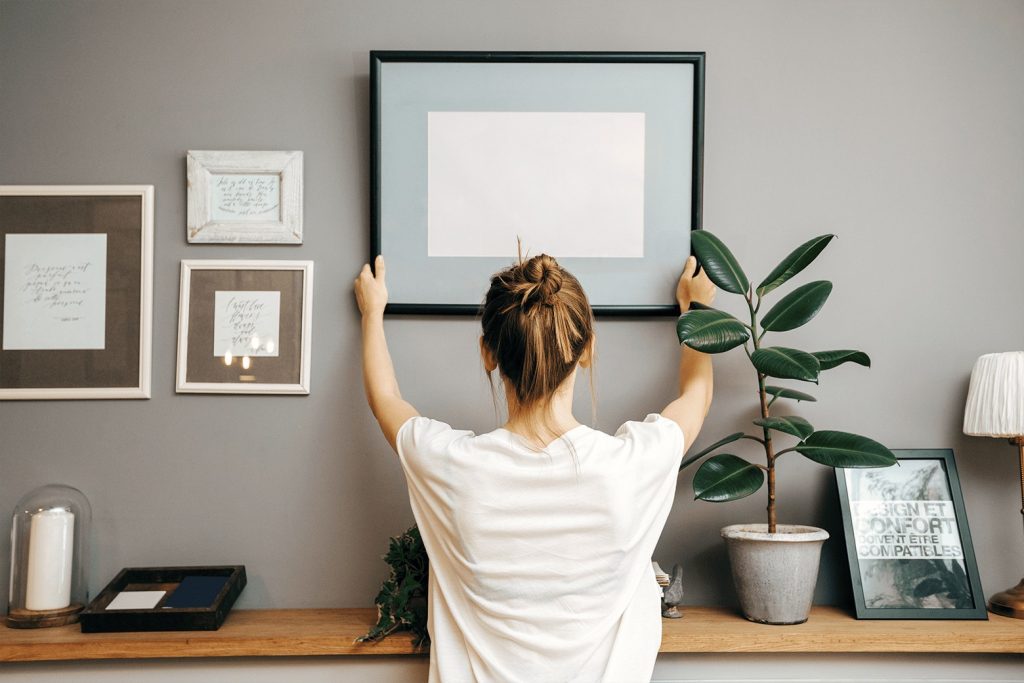 3. There is always space for another throw pillow – and another, and another and…you get the point.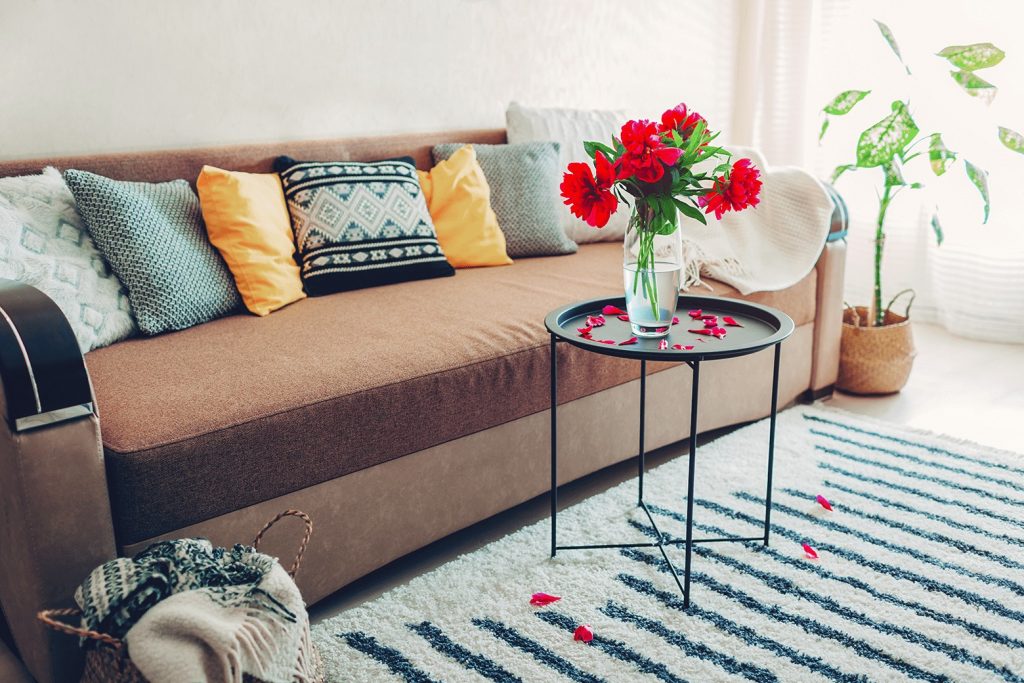 4. Candles are purely for decoration purposes – burning a candle is just wasting money.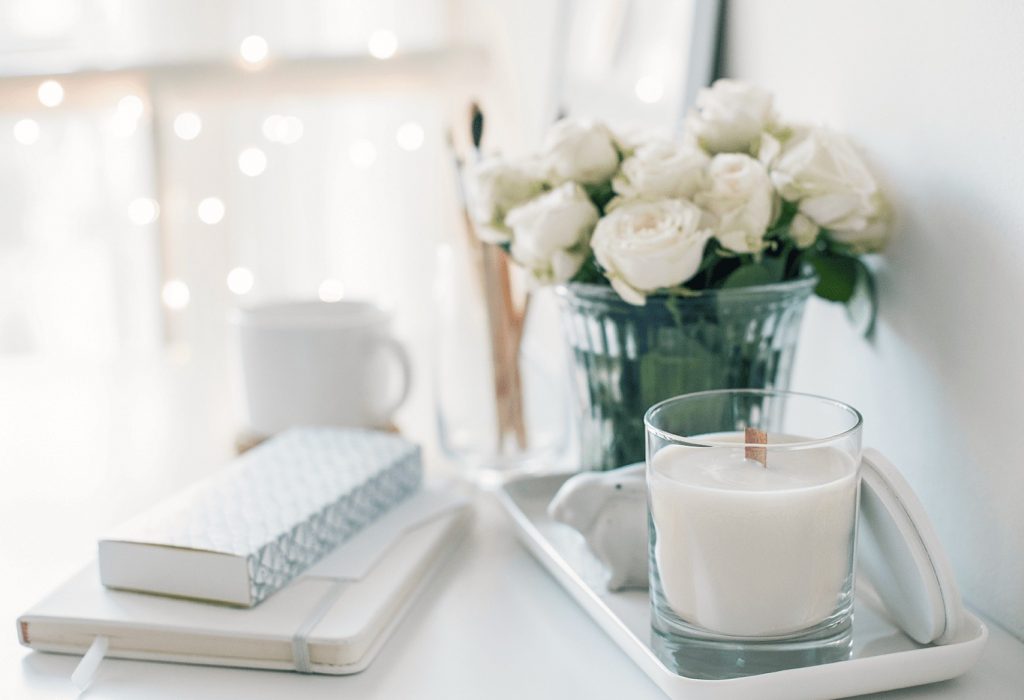 5. Rearranging items when you visit a friend's house – because the floor lamp just wasn't giving the right amount of light.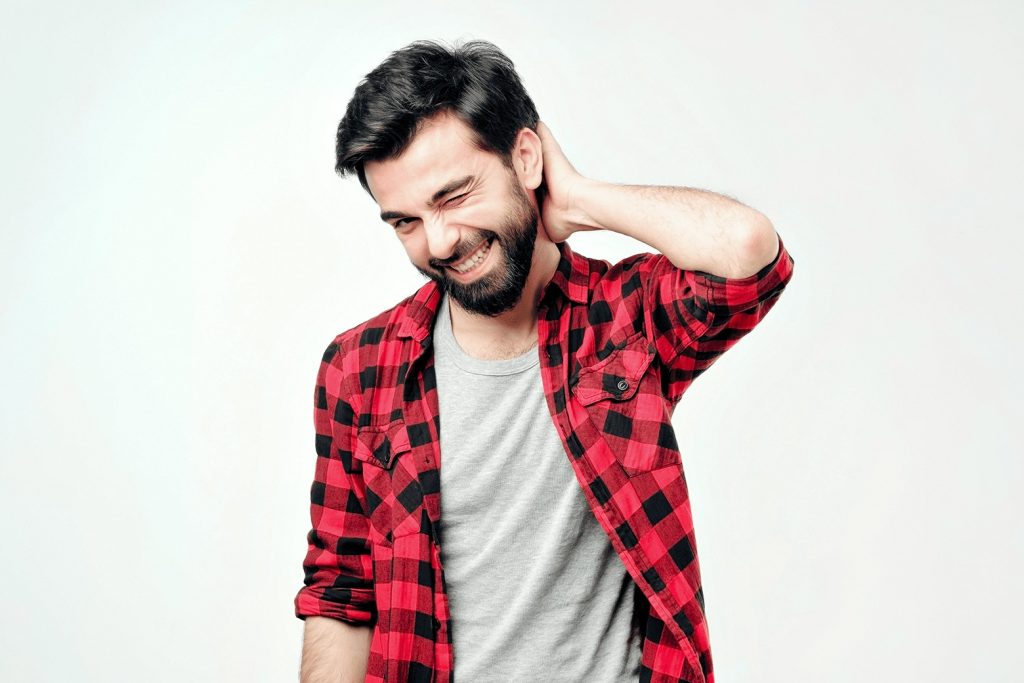 6. The thrift shop is the first place to visit on payday – where better to grab a bargain.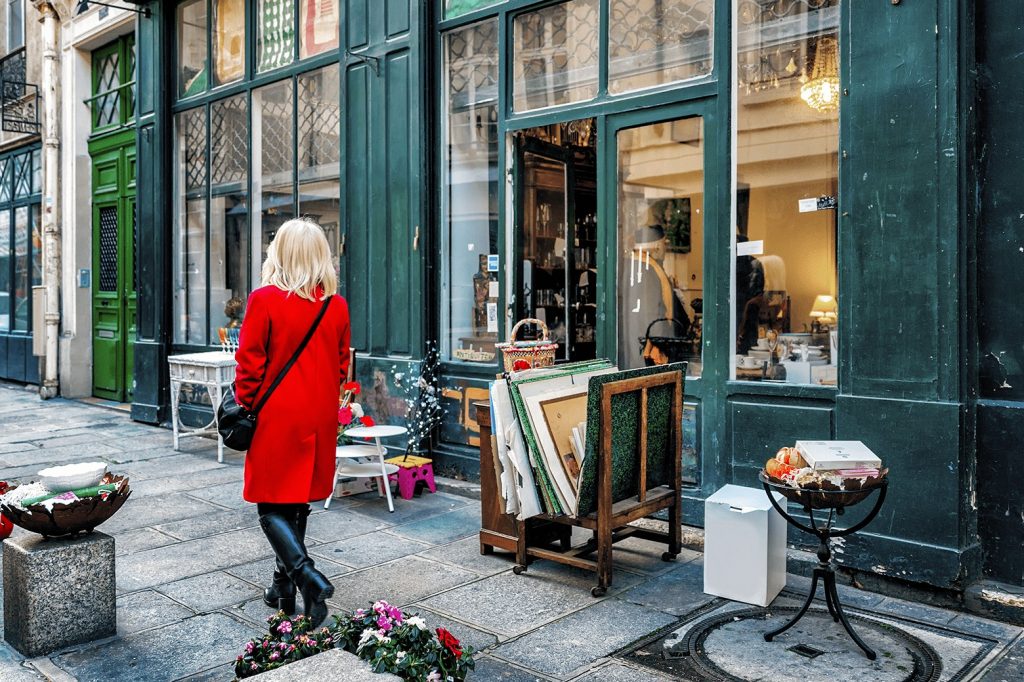 7. The dining table is always set, despite never using it – beautiful crockery, perfectly designed centerpieces, and of course, those wine glasses. All of it, too good to use.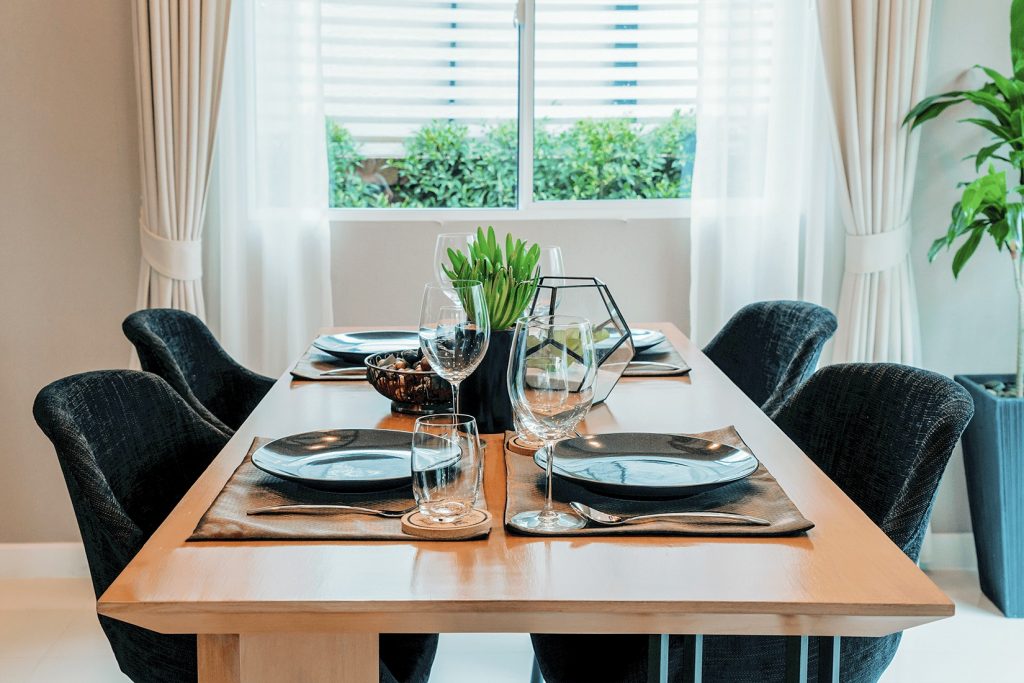 8. Throwing out old interior decor magazines is not an option – they deserve pride of place on the perfectly designed storage unit.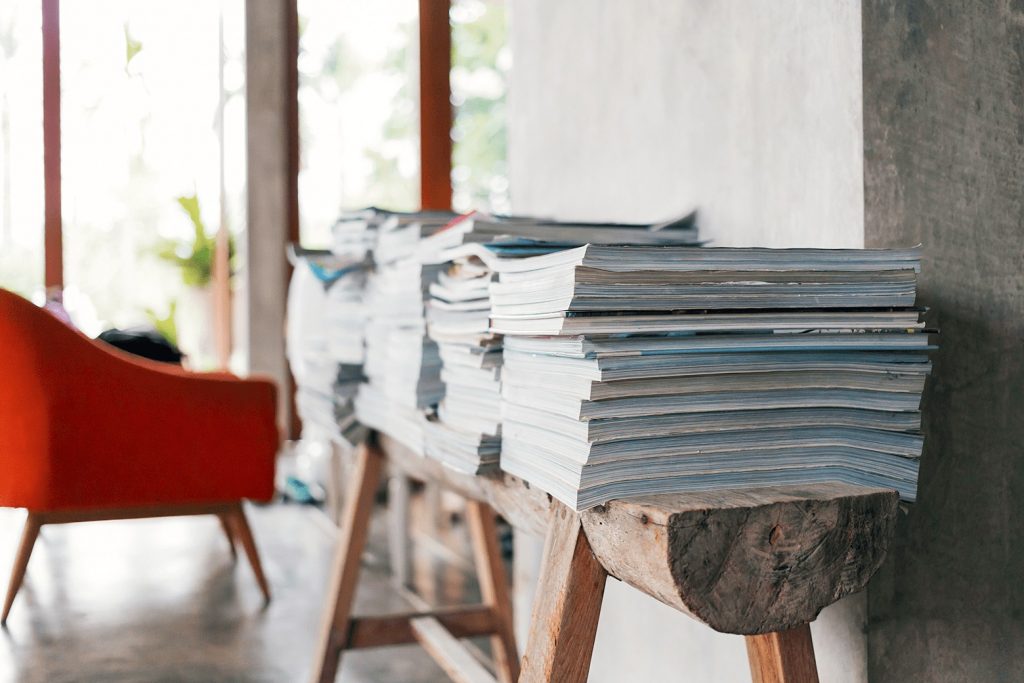 9. People find themselves shopping alone, so there is no one to say no.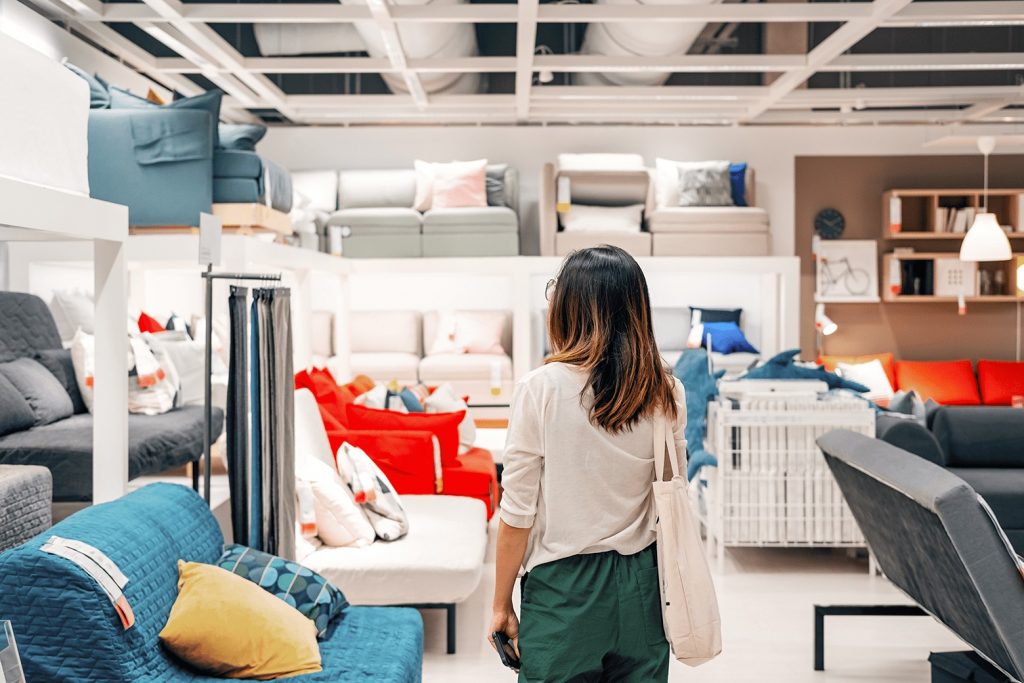 10. The idea of a perfect shopping trip consists of visiting Home Depot to see what new offers they have available.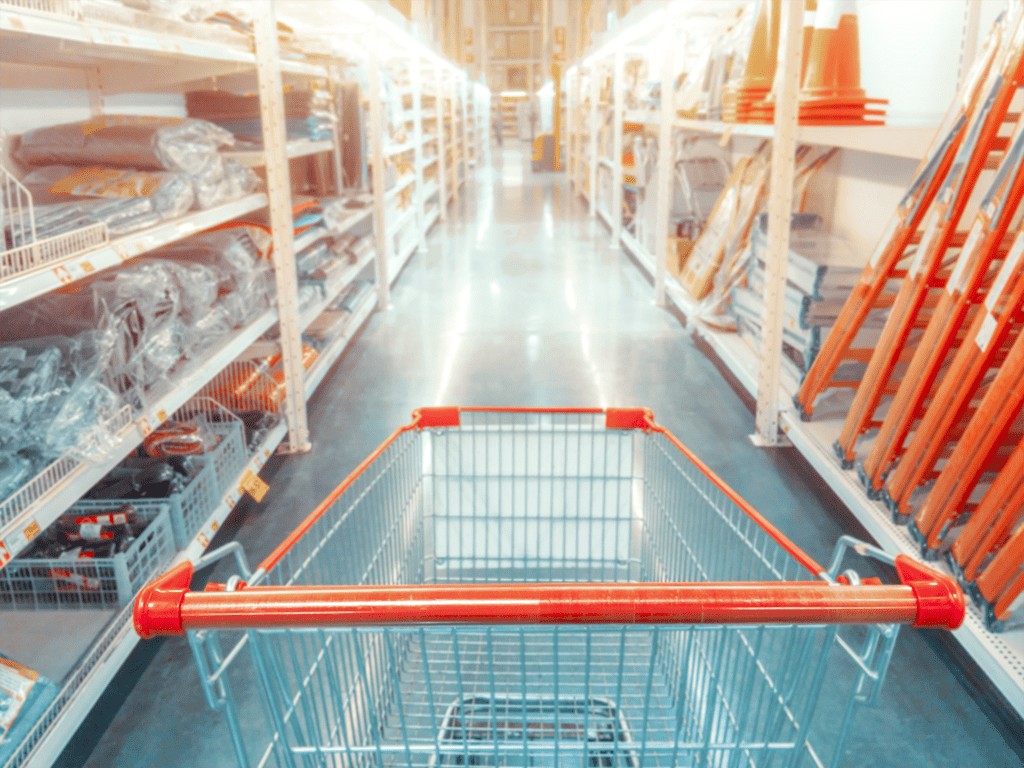 If you think your customers might be suffering from a modern home decor obsession, don't worry, it's no bad thing. This is the perfect opportunity to launch your home decor store, with a customer base who are always on the lookout for the next big thing in modern home decor.
The future of home decor looks good
During the period 2020-2024, the online home decor market is set to grow year on year by over 9%, with current market size of $9 billion, it's easy to see why so many brands and stores have jumped onto the modern home decor bandwagon.
Every year there are new trends to follow, which means new opportunities to freshen up your interior. This only adds to the growing number of stores, online and physical, specializing in modern home decor.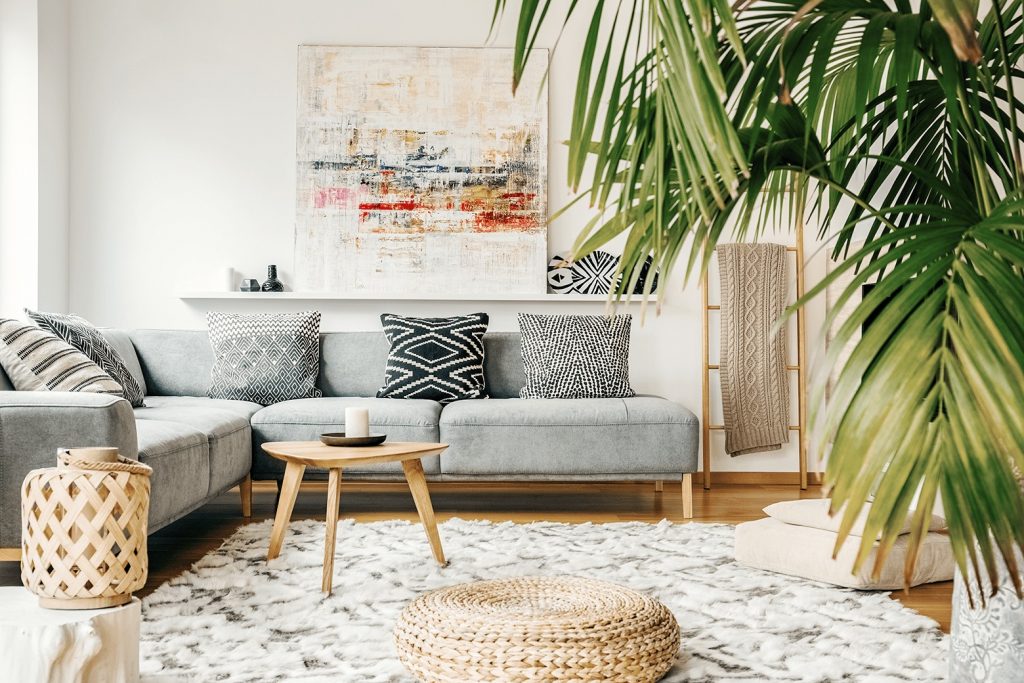 Online sales for modern home decor items is increasing year on year, however, people are always looking for something unique and affordable. With multiple YouTubers, podcasts, and social media influencers sharing their thoughts on what's hot, which trends are going to be booming and what to avoid. You can make sure that your style is always on-trend, now and in the future.
The average American home has over 300,000 'things', items, tidbits, that's an incredible number. There is also another statistic that ¼ of Americans admit to having a clutter problem.
This all points to a problem that needs a solution, modern home decor can help. From clever storage ideas to encouraging your shoppers to upcycle, recycle, and throw out the old and embrace the new, the future of home decor is now, and it's looking great.
What's trending?
When we look at how people are behaving online, we can see that certain items are trending. This can very often give you the jump on what will be hot in the coming months.
For example, when we look at Google trends, we can see that the search term 'Custom Canvas Prints' is on the rise, with the highest amount of searches coming mostly from the West coast.
Products
Meanwhile, when we take a broader search, for example 'Home Decor Ideas', we can clearly see the trend is in an upward fashion, rising over the past 12 months to the point where anyone in the home decor industry should be very excited. The most interesting thing to note here is that 3 of the top 5 states with the highest interest in this topic are Tennessee, Kentucky, and Alabama.
Using tools like Google trends can help you to identify where and when certain topics are trending. This is a powerful tool when you're identifying your target markets.
Most searched modern home decor items in the US
Among the most popular modern home decor items in the US are throw blankets, wall art, and pillows (obviously). So we decided to take a look at which modern home decor items are the most popular in each state?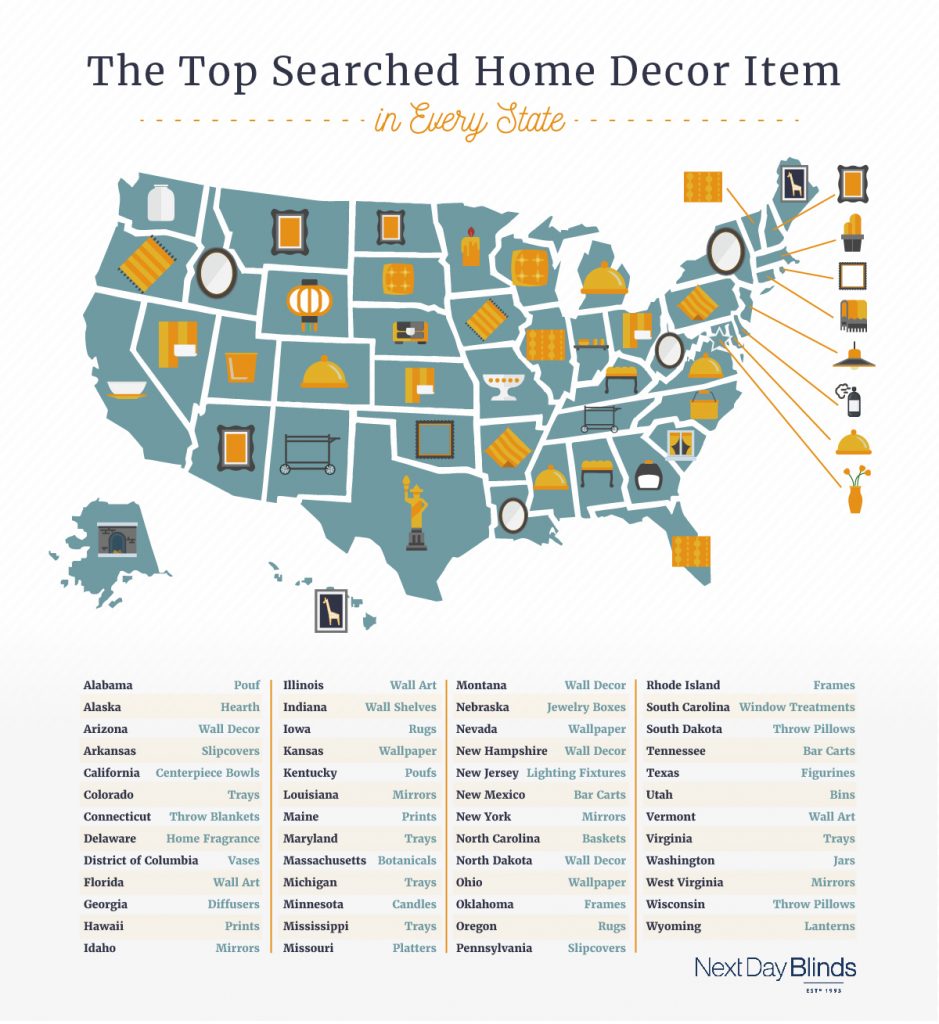 With so many home decor items in the market place, very few states had the same result as their most searched item. In fact, almost no two bordering states had the same result. This shows that although interior trends are mostly general, the specifics are down to individual taste.
One great example of this is in Tennessee, famous for its whiskey, the most searched item was bar carts. Whereas neighboring state, Kentucky shows poufs as the most searched modern home decor item.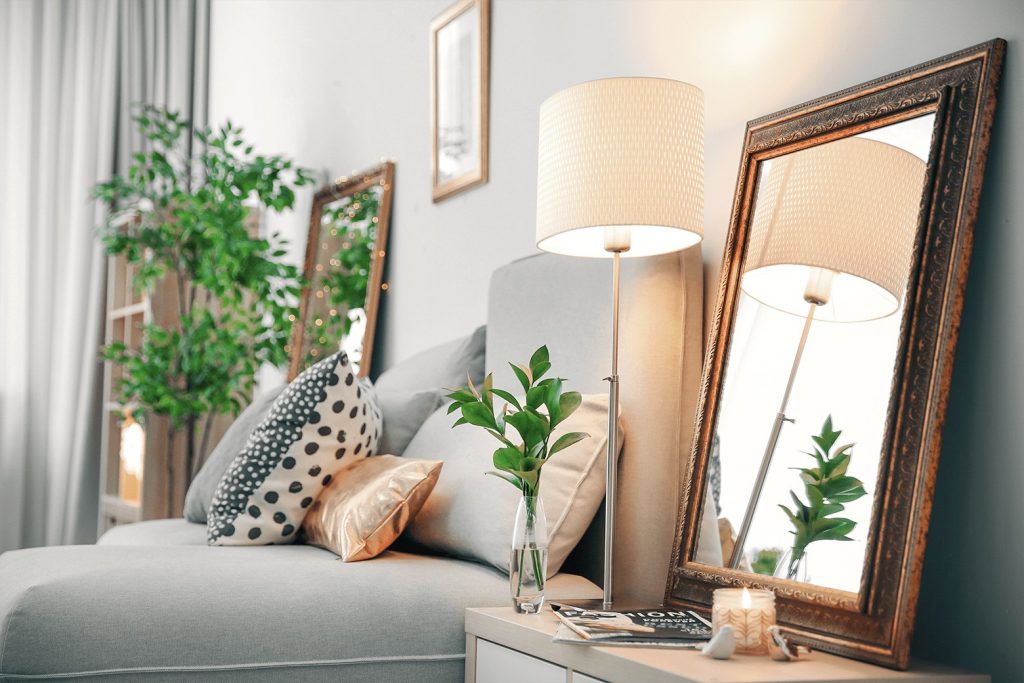 Wall decor was also high on the list, and when each type is combined, e.g. prints, frames, canvas art, mirrors, etc, it's by far the most popular modern home decor range in the US. States such as Florida, Illinois, Oklahoma, and Vermont all had wall art as their most popular interior home decor item.
There are some unexpected results too, people who live in the beautiful state of Utah search mostly for bins. While New Jersey and Wyoming are all about the lighting, with light fixtures and lanterns being top of the modern home decor search list. Perhaps one of the most surprising items, top of the list in 5 separate states is trays.
Products
Trays have become a staple of modern home decor over the past 5 years. They are used in almost every room in the house and serve not only as a practical item but also a great way to keep your home decor in an orderly fashion.
Home decor tips and tricks
If you could fill a room with other like-minded home decor obsessed people, what tips and tricks would you share? Everyone has their own style, their own resources, and of course their own idea of what modern interior decor should look like. However, inspiration is key to feeding your obsession, at the end of the day, we all share a passion for the same thing.
Youtube: Carrie Rad
Use custom print canvases to add some color to your walls, customized artwork can really lift any interior. They can also add some depth to flat surfaces, this can really help in rooms that lack natural light.
One way to give your room an instant upgrade is with throws and blankets. If you have a sofa that just doesn't fit the color palette of the room, you can cover it with a custom print blanket. What's more, you then have something to snuggle up with to watch a movie.
Mix and match across your furnishings, look for consistency with your colors and style. A well-placed pillow or throw cushion can add a small touch of interior design panache that separates your modern home decor from the average interior.
Products
Be brave with your interior decor, it can be a reflection of your own personality, or it can be inspired by your research. Just remember, it's your obsession, therefore it needs to make you happy. If you design with love, the results will always be positive.
Launching your first home decor range
When it comes to modern home decor, you need to think about how people shop. Very rarely do they buy one item, the whole room needs to work together, and that is where home decor ranges come in.
If you can design your items with a common theme, your interior design-obsessed customers are more likely to buy several items, after all, one item short of a collection is not a collection.
Your first range could be a series of wall art designs, for example, custom print posters that all work together to create a mosaic.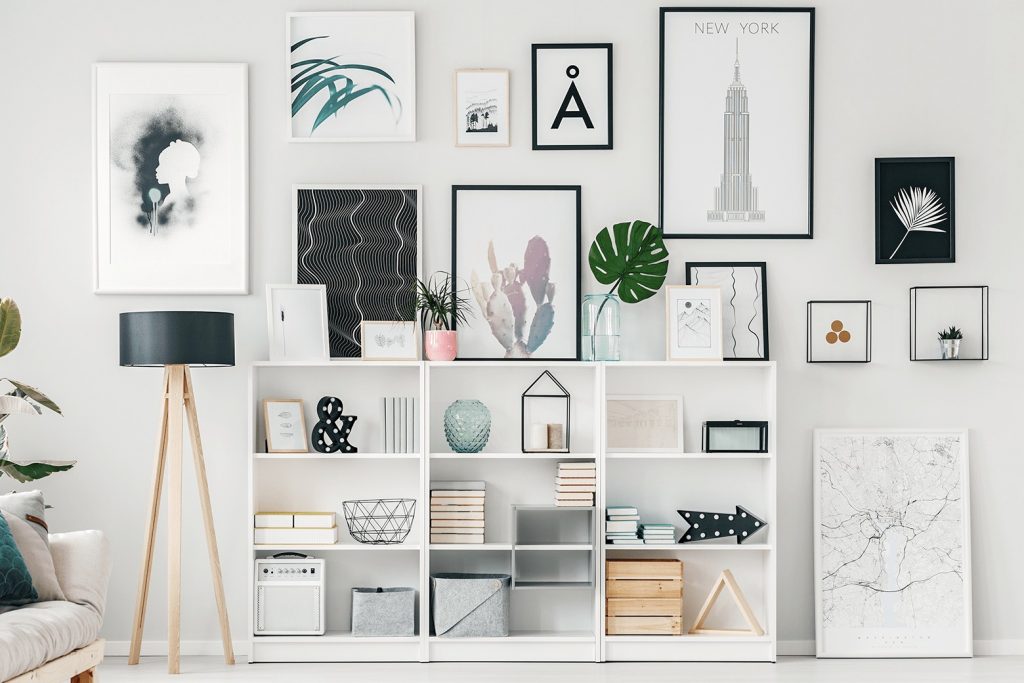 If your customers want to achieve a New York loft apartment vibe, give them the items they need to realize that look.
You can then add to your range, offer custom print pillows that continue the same trend of the wall art, or mix it up with some clever color blocking. Once you have your ranges in place, you need to show why your style is exactly what the customer is looking for.
Fortunately, there are some great tools out there to help you achieve this, for example, Placeit – a mockup tool that can help you show off your interior design items in a real-world setting.
Unleash your inner designer
Custom print home decor is always in demand, from chic poster prints to funky bathmats, all you need to do is tap into your inner designer and get your products out on the market place.
You can start to research what colors are in trend, what patterns people are searching for and most of all, which products are selling. Take inspiration from everything around you, your shoppers are obsessed with modern home decor, so if you can tap into their style, your items will become very popular.
Once your shoppers become obsessed with your style, the hard work is done. Repeat orders, customers singing your praise on social media, and even featurettes in interior decor magazines could be just around the corner.
Utilize modern home decor obsession with Printify
What if we were to tell you that you can make money from your customer's interior decor obsession? In fact, if you get good at it, you can turn it into really good income source and potentially become an authority in the interior design world.
With print-on-demand, you can now add your own stamp on the modern home decor world. Start selling your wall art on Etsy, or your throws and pillows on eBay, or even start selling your own, interior design website.
Designing home interior products
We have made this process as easy as possible, our free online design tool provides you with everything need to create magazine-worthy products in a matter of minutes.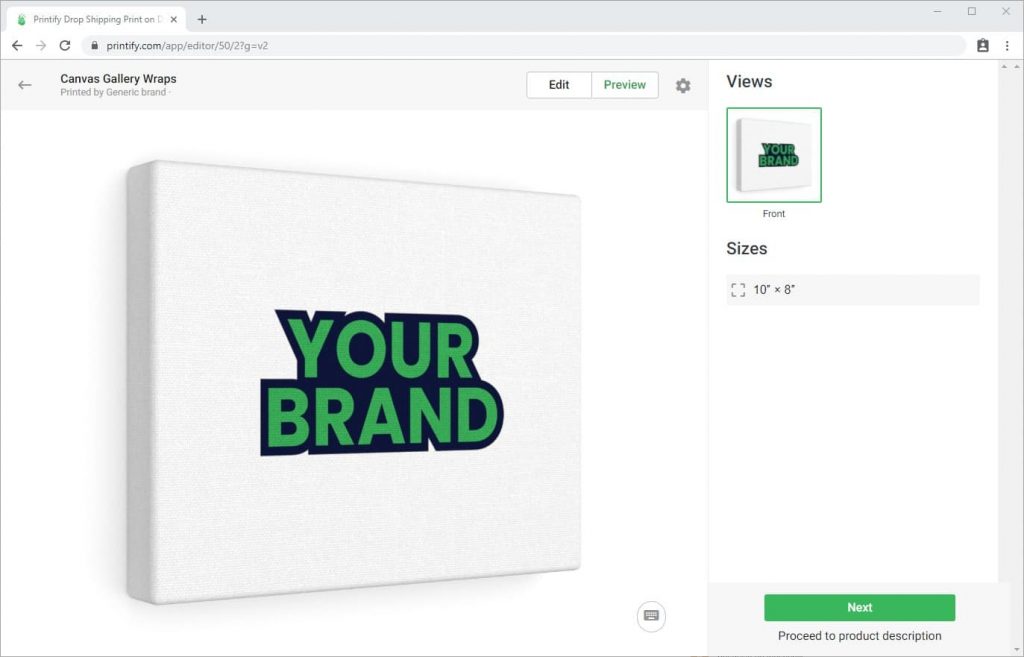 Our tool will even tell you if the quality of your image is not high enough for the best quality print. Each print template shows you the visible printing area and the overlap (bleed). To top it all off, you can use our mock-up tool, to see how your newly designed product will look in real life.
Start selling your own modern home decor products
Now is the best time to start selling your own interior design products. With absolutely no set-up costs, no need to stock any products, and a design tool that can be used by anyone, there are no excuses.
Sign up and start designing your first modern home decor product range today and start your journey towards interior design superstar.
Make it happen right now.
Share the article
Topics