The Top Affiliate Marketing Events of 2022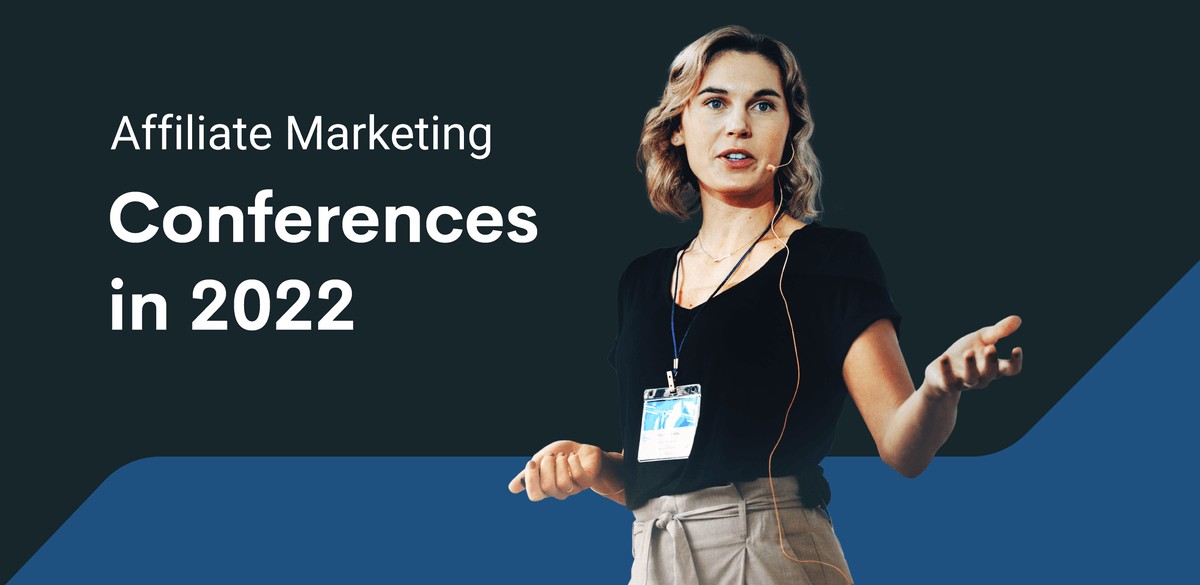 After what seems like an eternity, COVID-19 restrictions have finally eased in many parts of the world. That means we're free to attend all of those exciting events that we missed out on over the last 18 months.
2022's affiliate marketing calendar is already packed with exciting events, all of which are taking place in real venues rather than the virtual conferences we've become so accustomed to attending. 
For experienced affiliate marketers, conference-style events present an excellent opportunity to network with publishers and learn about the latest affiliate marketing trends and strategies. For beginners, affiliate marketing events are also valuable, with workshops and expert talks giving a good introduction to this online-business niche.
What Do Affiliate Marketing Events Involve?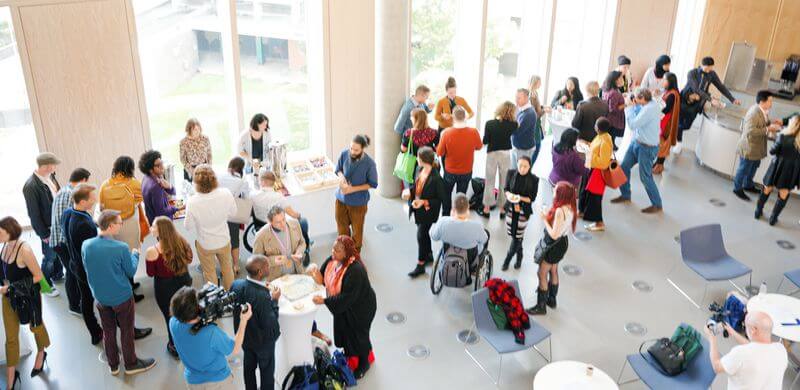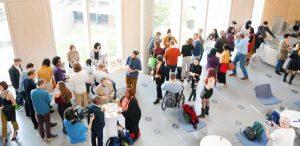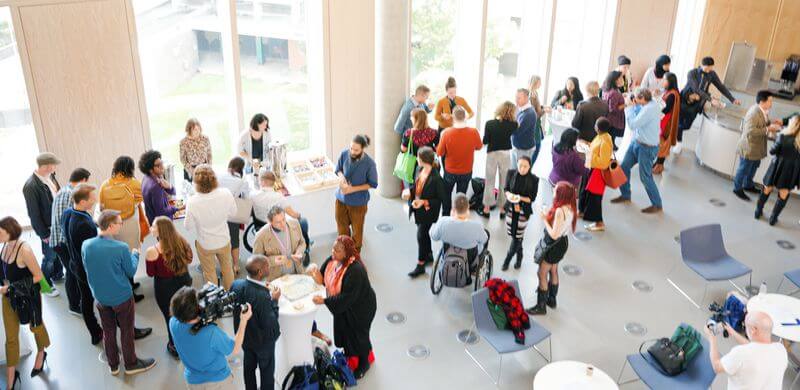 Affiliate marketing events are typically conference-style gatherings where affiliate marketers, businesses and curious newcomers come to hear experts speak about the best techniques and tricks to generate an online income and promote affiliate offers and products. The conferences are often large in scale, sitting somewhere between a networking event and an educational workshop in format.
Four Great Reasons to Attend an Affiliate Marketing Event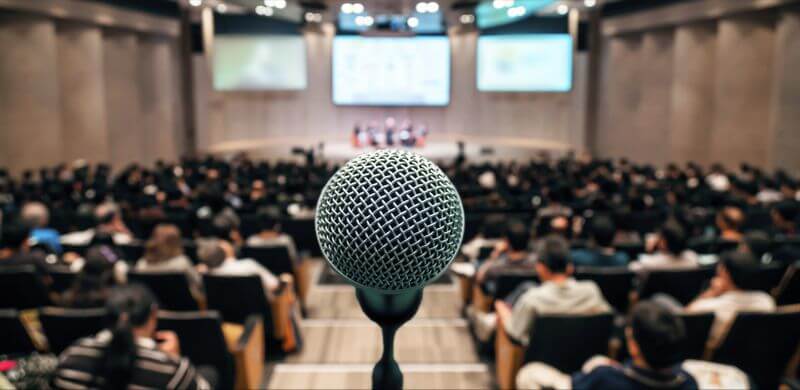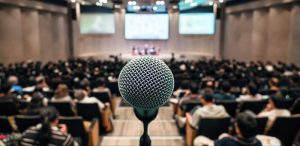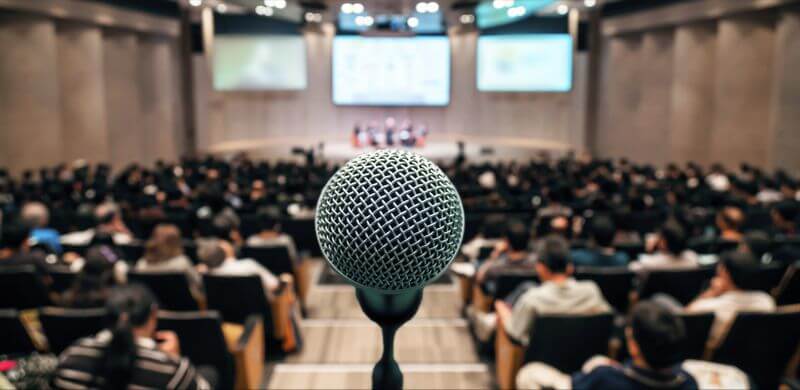 There are many benefits to attending an affiliate marketing event, even if you're new to this niche. Here are four great reasons to take part:
You'll Get To Meet Other Affiliate Marketers
A successful affiliate marketing career involves collaborating with other entrepreneurs and managers in so-called "joint ventures." Affiliate events are great places to form business partnerships, meet online acquaintances in person and plan future collaborations.
You'll Learn the Latest Techniques From Experts
Even affiliate experts need to refresh their knowledge on the latest marketing techniques. Internet marketing strategies change quickly, so conferences can be a great place to hear about the latest affiliate trends and insider tips.
You'll Get To Meet Product Owners and Merchants
Meeting the merchants who are offering affiliate programs can help you understand how those companies tick, giving you a better understanding of their product offerings. If you're interested in promoting digital products, conferences can help inspire confidence and add a greater element of tangibility. 
You'll Leave Feeling Optimistic and Inspired
The early days of an affiliate marketing career can be a frustrating and lonely time for beginners. Conferences can provide a massive confidence boost and even help new marketers form lifelong friendships.   
Top Affiliate Marketing Events in 2022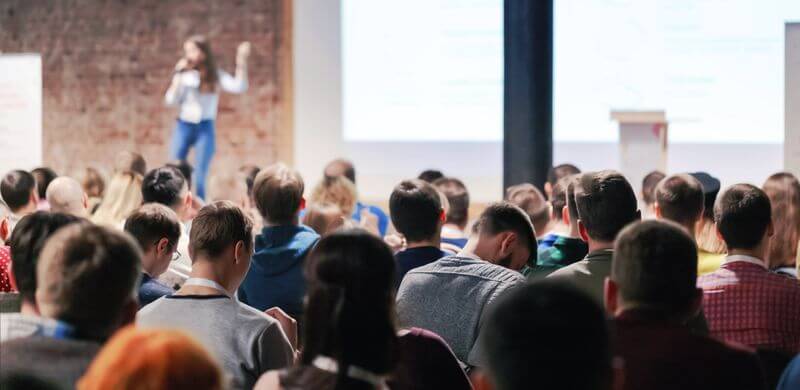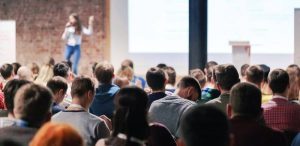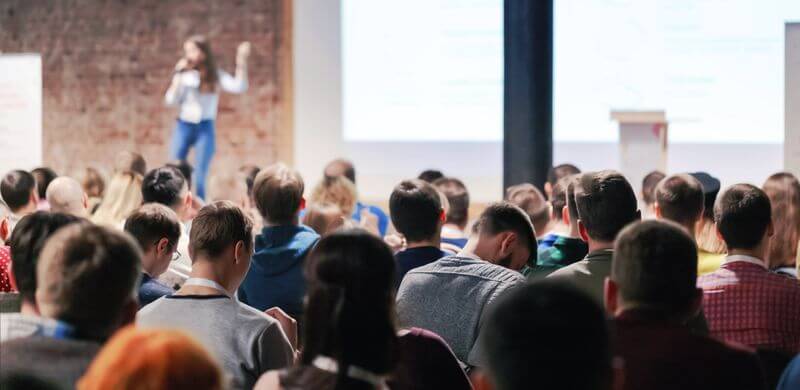 There are more affiliate marketing events going on worldwide than we could ever hope to list. Here are a few of the standout conferences for 2022:
Affiliate World Global (Dubai, UAE)
Affiliate World Dubai bills itself as "the largest affiliate marketing conference you'll ever experience." A quick look at the lineup confirms that the organizers aren't bluffing. The schedule is packed with workshops and speaking events, with 4,000 of the world's top marketers expected to attend. 
As for the location itself, Dubai is the perfect backdrop for an expo of this size.  When you're done with the serious business of learning how to increase your conversions and profits, you can carry on the networking into the early hours of the morning at mega-yacht parties, rooftop bars and internationally renowned nightclubs.
LeadsCon (Las Vegas, NV, USA)
LeadsCon takes place in the famous Paris Hotel and Casino in Las Vegas, a city that needs no introduction. This conference is the world's leading event centered around acquisition (lead generation), affiliate marketing trends and conversion strategies. The show is one of the largest in the industry, boasting plenty of big-name speakers, as well as emerging experts and a broad range of educational programs.
Affiliate Huddle (London, UK)
Affiliate Huddle, organized by BrightonSEO, is a modest, one-day networking event dedicated to affiliate marketing. The Huddle is held in the UK town of Brighton, renowned for its eclectic and artsy community and vibrant nightlife. Indeed, the Affiliate Huddle boasts several networking parties with local DJs, with the organizers being keen to point out that "networking and meeting your peers is as much of the experience as talks delivered by leading experts."
As for the topics of the Affiliate Huddle itself, the day is very much centered around SEO techniques and tips, with a smattering of content marketing thrown in for good measure.
Affiliate Huddle is free to attend and takes place in Brighton's famous Grand Hotel.
PerformanceIN Advanced (New York, NY, USA)
PerformanceIN Advanced is a niche event focused on optimizing the affiliate marketing strategies of e-commerce brands. There's a strong focus on SaaS and larger e-commerce operations at this event, so it might not be a great fit for individual entrepreneurs. Nevertheless, this event attracts plenty of experts and presents a fine opportunity to learn about the future of e-commerce marketing and affiliate trends from those in the know. 
Affiliate Summit East + AM Days (New York, NY, USA)
Affiliate Summit East takes place at New York's Marriott Marquis Hotel. This is another large-scale event, with up to 3,000 people expected to attend. Affiliate Summit East promises to be one of the year's highlight conferences for affiliate marketers of all types, with the AM Days 60+ workshop sessions looking particularly useful. Workshop subjects include helping affiliates find perfect niches, optimizing landing pages and hunting down quality traffic sources.
Brand Leaders Expected to Attend:
Moscow Affiliate Conference (Moscow, Russia)
The Moscow Affiliate Conference is Europe's largest affiliate event. 3,500 attendees will gather in the Russian capital this year for two days of networking, presentations and workshops.
Workshop sessions are beginner-friendly, focusing on making money online and finding the best traffic sources for your products. The Exhibition Market in the main conference hall will host over 100 companies from around the world, and with a networking lounge and all-night afterparty, there will be plenty of opportunities to meet like-minded marketers and future business partners.
Affiliate Summit Europe (Amsterdam, Netherlands)
Affiliate Summit Europe is a hotly anticipated event, having been postponed from 2020 until this year due to COVID-19. The lineup for 2022 hasn't been announced at the time of writing, but this event is expected to be a highlight of the conference calendar. 
Set in beautiful and dynamic Amsterdam, ASE promises unmissable networking opportunities, a raft of educational and training-related content and inspirational speakers.
Affiliate World Europe (Barcelona, Spain)
Affiliate World Europe gives marketers the chance to network with industry leaders, participate in mastermind training sessions, content presentations and more. 
AWE certainly has its share of industry experts and corporate advertisers in attendance, but this event tries hard to position itself as a conference for all kinds of marketers, both experienced and newbie. As such, this is an event where you're likely to come away with plenty of actionable advice, whether you're interested in dropshipping, Google Ads or SEO. 
After the information overload of the conference, you'll be able to carry on your informal networking at patio happy hours, rooftop bars and, eventually, end the evening by exploring Barcelona's legendary nightlife scene.
TES Affiliate Conference Prague (Prague, Czech Republic)
At the time of writing, TES Affiliate Conference Prague is confirmed but lacking specific details, so it's best to keep an eye out on Facebook for forthcoming information. TES Prague is a networking expo for digital products and marketers, with 1,500 delegates expected to gather in one of Europe's most beautiful cities for this three-day event. 
DMIEXPO Affiliate Conference Spring (Tel-Aviv, Israel)
DMIEXPO is one of the fastest-growing digital and affiliate marketing conferences and is quickly becoming a highlight of the event calendar. Affiliate marketers and experts in marketing, SEO and content creation will gather over two days in Tel-Aviv to network, learn and exhibit in luxury surroundings. 
Are You Interested in Becoming a Prinitify Affiliate?
Prinitify affiliates earn money by introducing customers to the Printify platform. When a customer you introduce orders their first product, you'll get a slice of the revenue for a whole twelve months. To become a Printify affiliate, log in to your existing profile or sign up for our affiliate program. If you need help, you can reach out to the Printify Affiliate Manager, Sofia, by emailing [email protected]
Share the article
Topics