Top 10 eCommerce Analytics Tools to Monitor Your Online Store's Success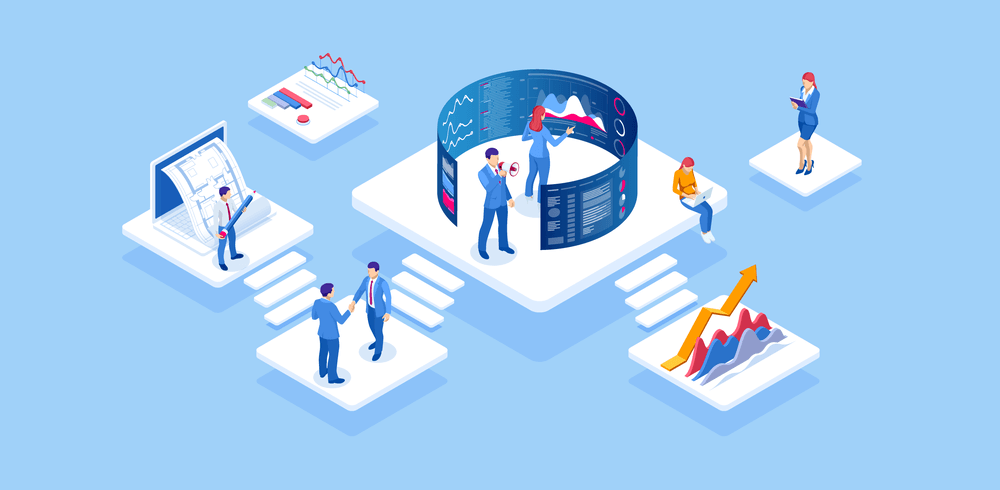 Running an online store is no easy task. Trying to analyze and understand the behavior of your visitors is even tougher. Yet, if you're ever going to be successful in the competitive world of eCommerce, you'll need a clear picture of your store's visitors, so that you can make informed decisions about the direction of your business, as well as the content and products that you add to your website.
In this article, we're going to introduce you to 10 eCommerce analytics tools that you can use to better understand how your website is performing, and how you can make changes that will improve your conversions and sales.
Here are our top ten choices: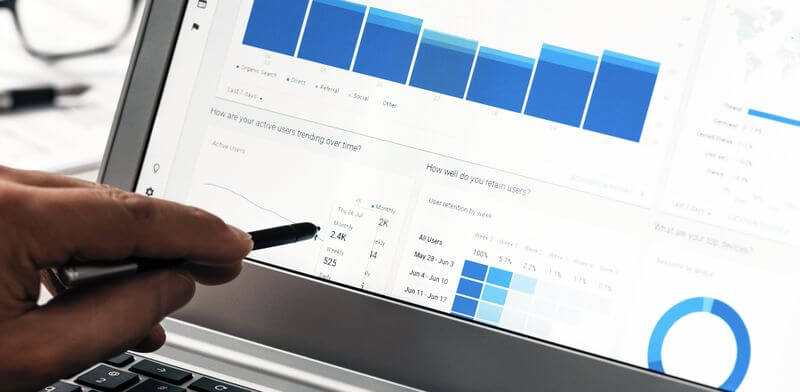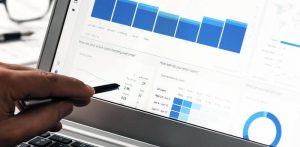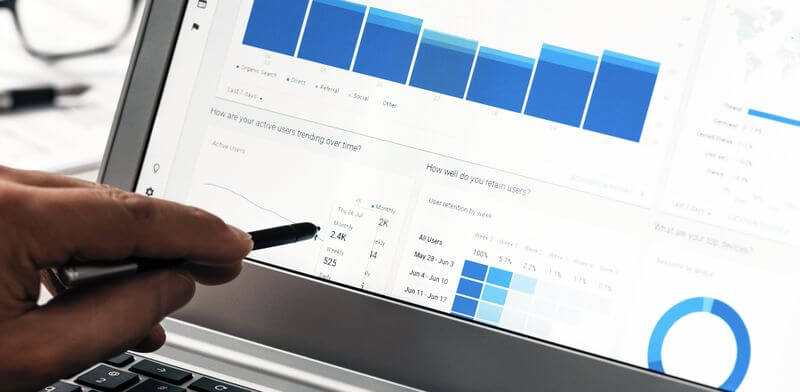 Google Analytics predictably gets our first recommendation on this list of eCommerce analytics tools. Google's free software is extremely powerful, and popular enough to be installed on an estimated 28 million+ websites.
Although some readers might have dabbled with Google Analytics in the past, recent updates have made the platform much more powerful for online sellers, with Google's Enhanced eCommerce analytics providing extremely detailed data for every stage of the sales journey.
Here are just a few of the things that you can keep track of:
The amount of people visiting your site.

The device they're using (desktop, tablet or smartphone).

The pages where visitors spend the most time.

The pages that visitors quickly abandon (a term called "

bounce rate

").
In addition, the Enhanced eCommerce Analytics updates also allow you to:
View eCommerce metrics on how your products are converting (the amount of views compared to the amount of sales).

The average amount of transactions per visitor.

The average order value (and refund value).

The speed in which users add products to the cart after reading a sales page.
There's so much more to Google Analytics that there isn't scope for a full review in this article. However, that leads us to a very important recommendation that few articles dare to suggest:
A Controversial Viewpoint on Google Analytics
We're not disputing that Google Analytics offers masses of useful, actionable data. The problem is that for newcomers, it can be tricky to understand how to make changes to their websites based on the information they've been given.
"Analysis paralysis" is a very real problem for beginners to the world of eCommerce, and Google Analytics can often feel a little like using race car data to gain insights into a trip to the grocery store.
There are far simpler eCommerce analytics tools available if your requirements are modest, which leads us to our second recommendation: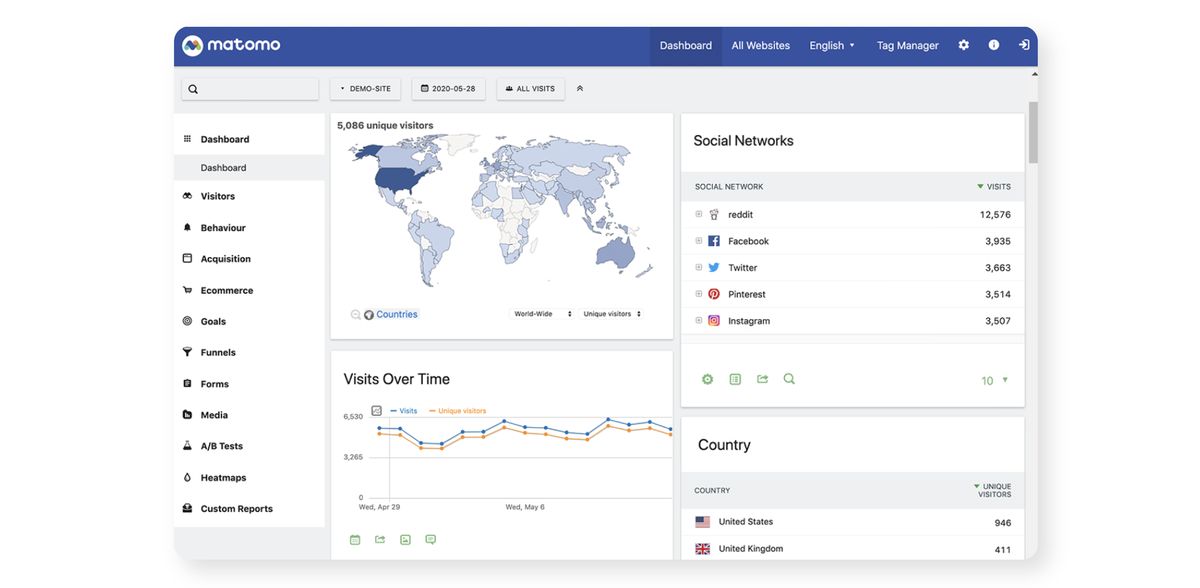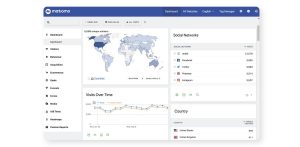 Matomo might be familiar to some readers in it's former guise of Piwik. The service bills itself as a "Google Analytics alternative that protects your data and your customers' privacy". 
The service is free if you have the tech smarts to host it yourself, or $29 per month if you'd prefer Matomo to do the heavy lifting for you. WordPress site owners can also search for free plugins, such as this one, to get Matomo up and running without any technical know-how.
As well as WordPress, Matomo integrates easily with Shopify and the popular WooCommerce plugin, and provides a full suite of eCommerce analytics to help you understand how your store is performing.
So What Can You Learn From Matomo's Analytics Data?
Well, just about the same things as Google Analytics, but in a more privacy conscious and less intrusive package. One of the big draws of Matomo is the fact that you have 100% ownership of your data, potentially making GDPR requirements easier to handle.
Matomo gives you in-depth reports that are broken down into various metrics, such as the location of your users, the products they're buying, the marketing channels they've come from and much more besides.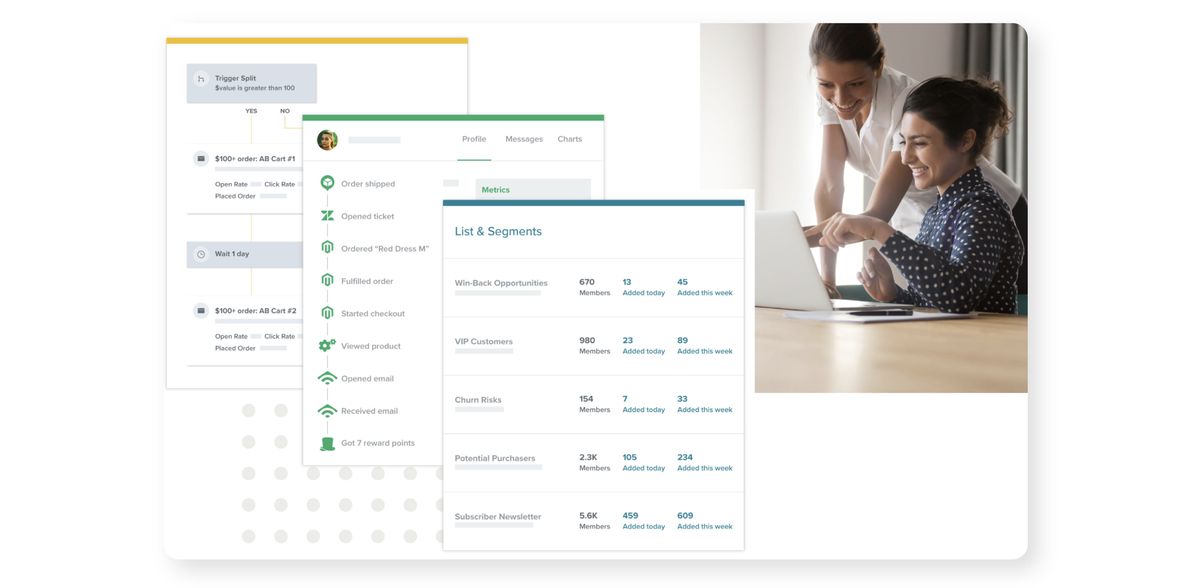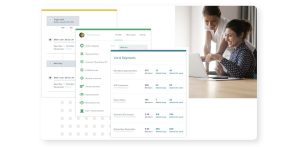 Email marketing is vitally important for eCommerce businesses. Sending structured, useful email sequences to previous customers can help to encourage repeat purchases and instill greater brand loyalty.
There are dozens of well known providers out there when it comes to email automation, however not all of them make it simple to track and analyze your campaigns to improve their effectiveness.
Enter Klaviyo:
This email automation and eCommerce analytics service isn't as widely known as some of the more mainstream players, but don't let that put you off: Kalviyo is a fantastic tool that's specifically angled towards online sellers.
So What Makes Klaviyo Stand Out From the Competition?
Klaviyo is all about simplicity. You won't have to trawl through home made spreadsheets to plan your email campaigns and record their effectiveness, whilst the entire platform is focused on improving revenue, rather than getting more email opens or clicks.
Here are just a few of the standout features of Klaviyo:
Automatically segment your users into different lists based on what they've purchased, the emails they've opened or actions taken within a specific period of time.

Templates and auto-response settings to help grow your brand and minimize abandoned shopping carts.

Comprehensive reporting and eCommerce analytics to track everything from email openings to revenue.

Free to join, with a sliding monthly fee once you get past 300 email contacts.
With easy integrations for WordPress, Shopify, Wix and more, Klaviyo is a fantastic tool for experts and beginners alike to take control of their email campaigns and grow a successful brand.
Hotjar is an analytics and user feedback tool that helps you understand what visitors to your website are up to. The service is free for small websites, however established businesses will probably be paying $39+ per month to analyze greater volumes of traffic.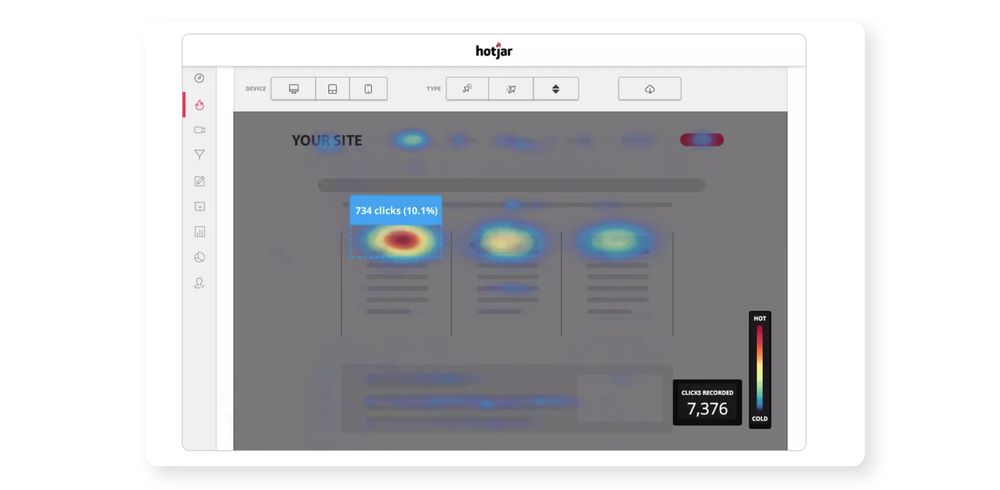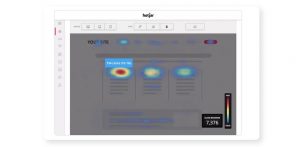 Hotjar's main party piece from an eCommerce analytics standpoint, is the ability to make screen recordings and show heatmaps of your website, giving you a window into how your visitors are behaving as they navigate around your content and product listings.
Heatmaps show "hot spots" of interest where users are clicking, moving and scrolling, and together with recorded sessions that show a visitor's mouse movements and scrolling, you'll be able to figure out exactly what your users are doing when they make a visit, as well as spotting areas that are confusing or difficult to navigate.
With time and experience, Hotjar will enable you to split test different website layouts and product arrangements, enabling you to fine-tune your store in incredible detail.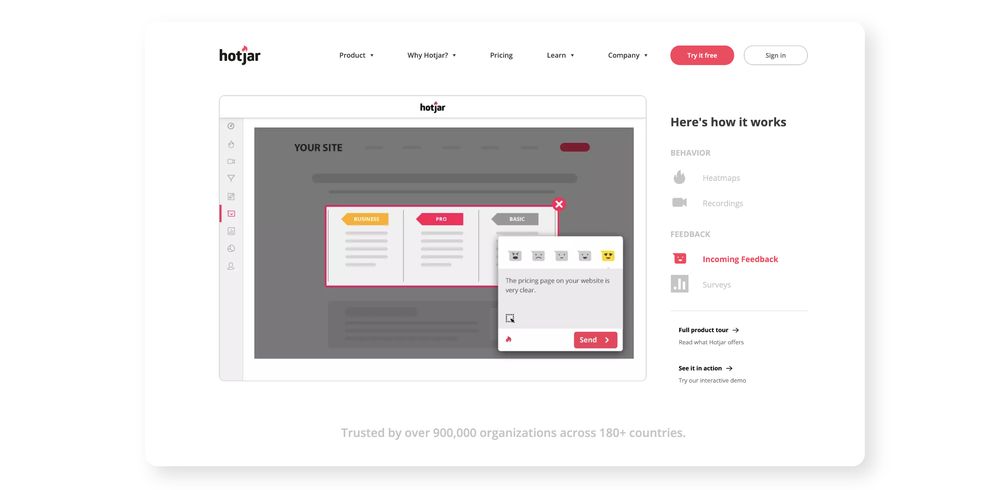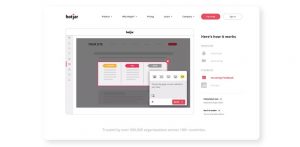 Whilst the heatmaps and screen recordings are definitely Hotjar's major selling point, the software also allows business owners to incorporate clever feedback boxes to any element of a website, enabling visitors to quickly click a user rating score that describes how they're feeling about your site.
Combine this with the ability to add custom surveys to your pages, and Hotjar starts to stack up as a genuinely useful tool for eCommerce analytics.
5. Visual Website Optimizer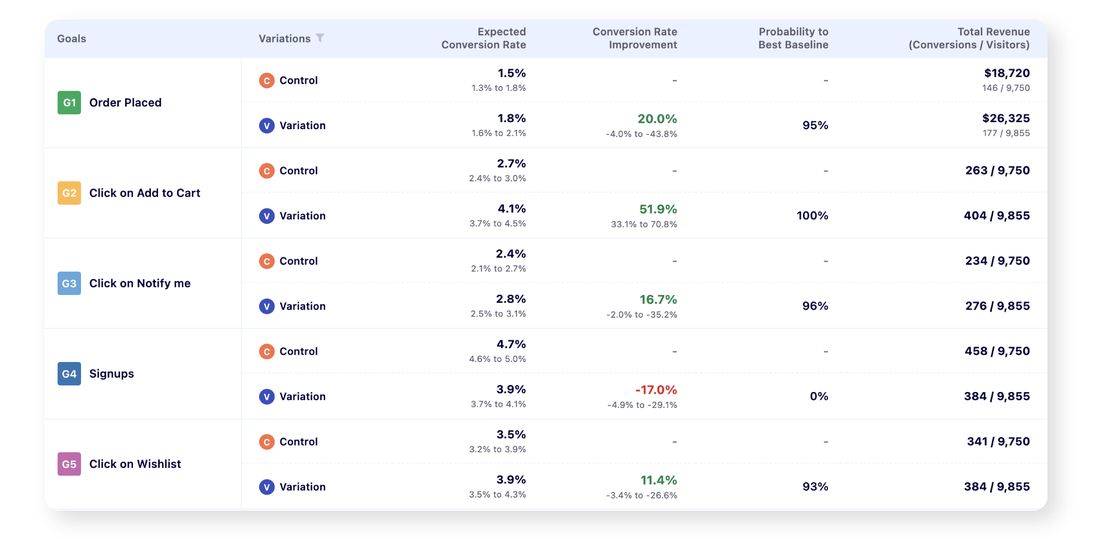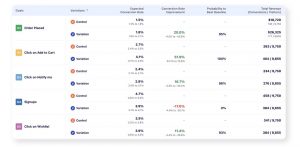 A/B split testing is an important eCommerce analytics skill to master for business owners. You may have very specific ideas about layout, content, style, colors and all manner of website details, but the fact is, your visitors may think completely differently!
A/B testing is exactly as it sounds: For example, you might run two separate sales pages with different colored buttons, in an effort to find out which color is clicked more by your visitors.
Unfortunately, once you've made some obvious and easy to measure changes to your site, it can be an extremely slow and complicated process to finely tune the rest of your content and landing pages.
Enter Visual Web Optimizer
Visual Website Optimizer is an easy to use tool that makes split testing and eCommerce conversion optimization less complex. The platform allows you to create multiple versions of key elements on your site, such as buttons, images, headlines and sales copy. After that, Visual Website Optimizer allows you to easily divide incoming visitors into several groups, so that you can find out which versions of key elements are performing best.
Visual Website Optimizer has several tricks up its sleeve that more basic WordPress plugins can't match: The platform allows you to segment traffic into groups based on location, incoming traffic source (such as email, Twitter or Facebook) and even by demographics — all from an easy to use control panel.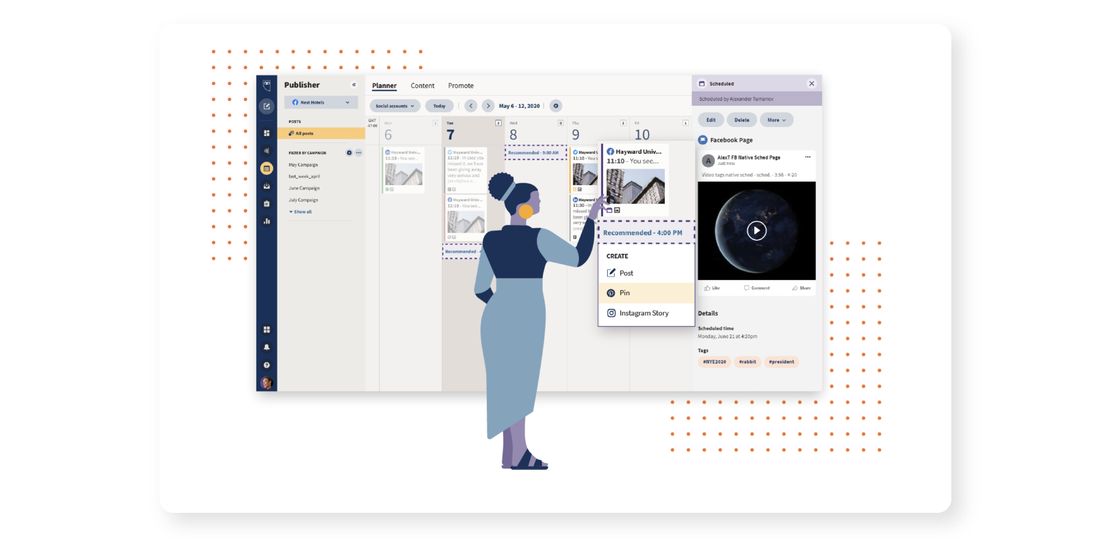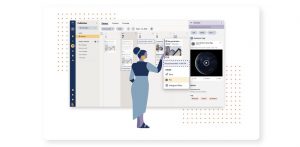 Your website isn't the only part of your online business that could benefit from some eCommerce analytics. An effective eCommerce business needs marketing to succeed, and a strong social media presence can play a large role in driving traffic to your products — so you'll need to keep a close eye on how well your Tweets and posts are performing.
Hootsuite has been around since 2008, and offers comprehensive social media management and analytics across sites such as LinkedIn, Facebook and Twitter. Whilst Hootsuite is a great tool for keeping all of your social media posting central and unified, here we're more focused on the platform's analytical capabilities.
Hootsuite is able to display lots of data in the form of graphical reports. For Twitter, for example, users are able to see the engagement of their Tweets, popular shared links and statistics on follower trends and growth. You can also use Hootsuite to identify social media influencers, monitoring their feeds for mentions of your products and services.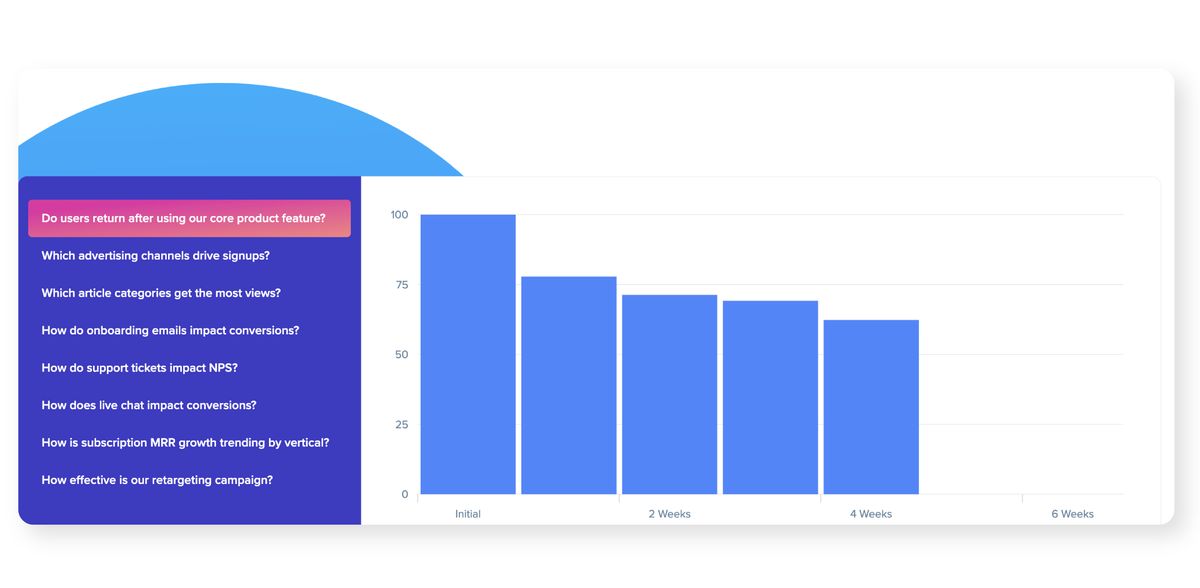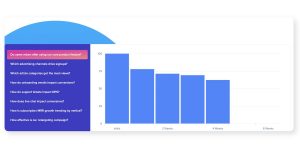 Did you know that the average rate of shopping cart abandonment is a staggering 70%?
It doesn't matter if your branding is on point, your products are stellar and your ad campaigns are ruthlessly effective — if your customers are abandoning orders at the checkout, you're leaving money on the table.
Woopra is a tool that's squarely focused on the final part of the customer journey, helping you to figure out which parts of your sales process are turning off potential buyers. 
Woopra looks at specific actions in the sales journey such as adding shipping or typing in payment information, and tries to identify where your checkout could be improved using an easy to understand graphical format to display sales performance metrics.
In addition to simply looking at your shopping cart, Woopra can examine every aspect of your sales journey, looking closely at several important eCommerce analytics metrics:
The engagement of live chat sessions.

The effectiveness of blog posts on sales and email signups.

The success of ad campaigns and retargeting.

The best products for upsells and bundle deals.
Whilst we think Woopra is an interesting and feature rich tool, it could quickly leave newcomers feeling overwhelmed. Although the software is free to use for small businesses, this is a product squarely aimed at larger eCommerce operations, so be prepared for a learning curve.
Smartlook is an innovative product that blends several of the functions from the other platforms on this list, whilst adding many unique features of its own.
At its heart, Smartlook is all about analysing conversion rates and improving your online store's efficiency. The platform uses session recordings of mouse movements and clicks, as well as form fills and other events to show how visitors are interacting with your website. These recordings can help you to understand user behaviour and improve potential issues with your site.
Smartlook's data is also available in the form of a heatmap, enabling website owners to view which areas of their site are receiving the most attention, as well as those that are underperforming.
Funnels, eCommerce Analytics and Reporting
As well as screen recordings, Smartlook gives users access to a huge amount of data via the integrated dashboard, showing geolocations of users, as well as granular data on exactly where visitors to your store are spending the most time, as well as the performance of your sales funnels and checkout process.
One of the standouts of Smartlook is the price of the service: The platform is completely free to use if you have a small website, and only jumps to around $35 dollars per month if you have a larger volume of traffic to analyse.
We've covered plenty of eCommerce analytics tools that monitor website visitors, and pointed you in the direction of a tool that can test your website's performance. The final piece of the eCommerce analytics puzzle is SEO — or more specifically, making sure your online store looks great in the eyes of search engines. 
Many SEO tools are focused on spying on competing websites in order to unearth valuable keywords or successful ad campaigns. Screaming Frog on the other hand, is an internal tool for your own website that analyses your pages for SEO errors.
Screaming Frog is able to crawl your website in minutes, zoning in on broken links, blocked URLs, poor security, the quality of your blog posts and meta tags, and much more besides.
Whilst none of these things directly affect your sales, SEO issues can make your site perform badly in search engines, so it's important to audit your pages for errors.
Screaming Frog SEO is free to download, and works as more of a traditional app, rather than a cloud based platform. You'll only have to pay if you need to analyze a large amount of pages, in which case a license for the software starts at $200.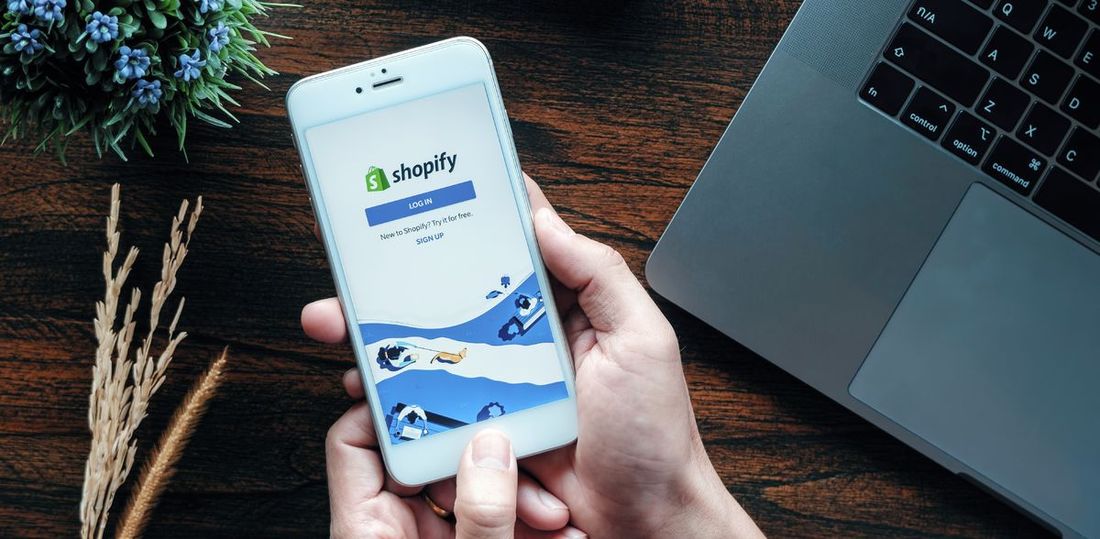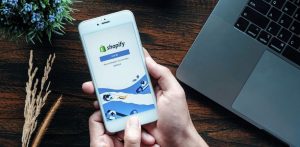 The last tool on our eCommerce analytics list is actually integrated into Shopify's main platform, and is completely free to use and easily accessible.
So why mention Shopify Analytics at all on this list?
Simply put, Shopify websites are fast and straightforward to build, with all of the tools you require to start selling online already built in, including a comprehensive eCommerce analytics dashboard.
All of the eCommerce analytics tools on our top ten list are genuinely useful, but it's important to understand that many of them come with a fairly steep learning curve for beginners, not to mention a recurring monthly cost. It's always a good idea to "bootstrap" a new online business, keeping things as minimalistic and affordable as possible in the early stages. Shopify isn't free to use, but it compares extremely favorably with traditional self-built websites once you factor in hosting, plugins and premium themes.
The Power of Shopify Analytics
Shopify's eCommerce analytics dashboard is packed with useful data. Here are a few of the metrics you can track:
On this page, you can:
Compare several sales pages against each other to try and figure out which one is working best.

See how your Average Order Value is changing as you add products, increase prices or improve your ad campaigns.

Find out more about your customers' locations and see which social media platforms are sending the most traffic to your site.
Shopify's eCommerce analytics also gives valuable data on user behavior, total traffic, returning visitor numbers and a wealth of other eCommerce KPIs, helping you to build a detailed picture of your business operations without having to leave your site's dashboard.
Choose Your eCommerce Analytics Tools Wisely...
We hope this post has helped you to uncover a range of eCommerce analytics tools to measure and test the effectiveness of your marketing campaigns and online store. It's worth remembering though, that you don't need every single tool on this list to run a profitable print on demand business — stick to a minimalist mindset and learn how to use the data that you're presented with, gradually tweaking your sales funnel for maximum conversions and profits.
Share the article
Topics