Private-Label Dropshipping: A Quick Guide for 2023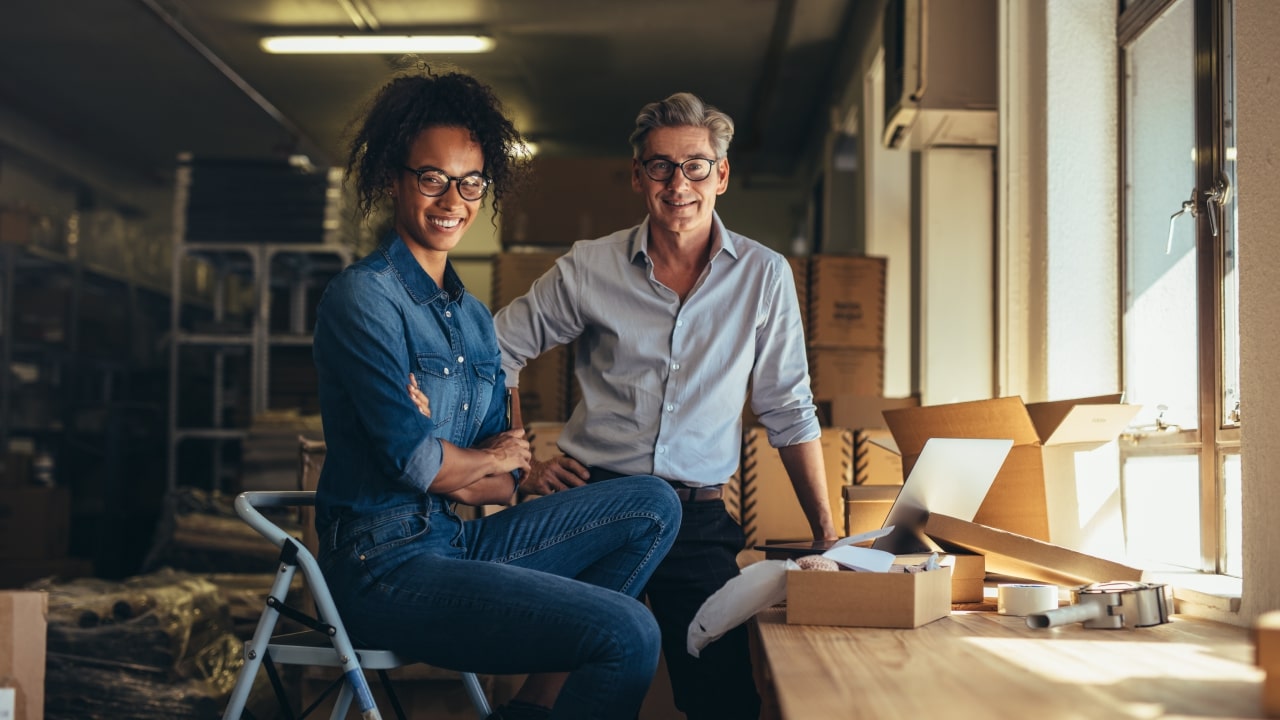 While it's true that the dropshipping market is fiercely competitive, don't get disheartened. The solution is simple – private-label dropshipping.
With a little twist to the tried-and-tested business model, aspiring entrepreneurs can differentiate themselves, build a loyal customer base, and make money.
Industry experts expect global retail eCommerce sales to reach $8.1 trillion by 2026, providing a promising opportunity.
In our article, we explain:
Dropshipping

Private labeling

White labeling
In addition, we provide practical tips for starting a private-label dropshipping business in 2023.
What Is Private-Label Dropshipping and How Does It Work?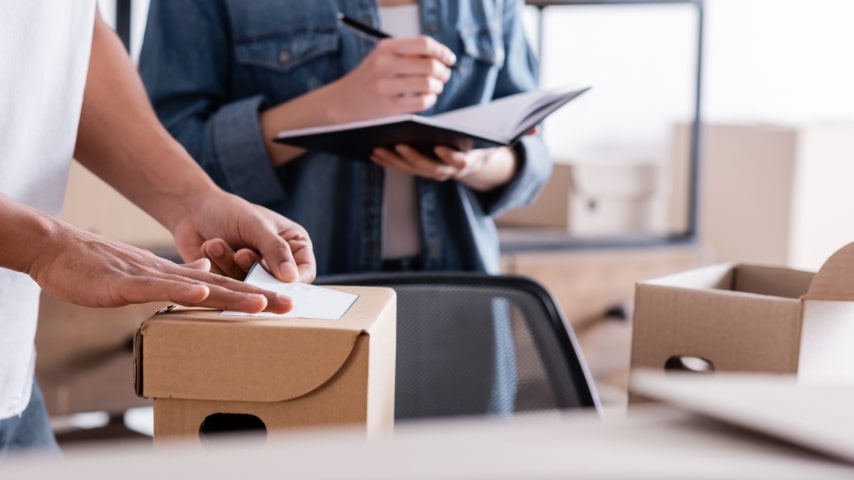 Private-label dropshipping is a business model that provides the functionality of dropshipping while allowing entrepreneurs to customize product specifications.
Typically, this is how it works:
A third-party supplier manufactures products and allocates them for labeling

After labeling, a dropshipping store starts selling branded products online

When a customer buys a product, the store owner notifies the supplier

The supplier delivers the private-label product directly to the customer's doorstep
What Is Private Labeling?
An arrangement in which one company manufactures a product, but a different company sells them. As far as consumers are concerned, they are the company's 'own brand' products.
The seller is responsible for product branding, pricing, and marketing, but the manufacturer is responsible for their quality.
A modern fulfillment method that allows a business to sell products without worrying about production or inventory.
Sellers put their designs on these products. Unless they order samples, they never see their own products – the manufacturer ships them directly to the customer.
Dropshipping vs Private-Label vs Private-Label Dropshipping: A Brief Comparison
| | Private-Label Business | Dropshipping Business | Private-Label Dropshipping Business |
| --- | --- | --- | --- |
| Third-party supplier manufactures the products | | | |
| Unique branding | | | |
| Supplier ships the products to customers | | | |
| Requires storage space | | | |
| Minimum order requirements | | | |
| Custom packaging | | | |
| Ability to customize products to fit market trends | | | |
Third-party supplier manufactures the products
Private-Label Business
Dropshipping Business
Private-Label Dropshipping Business
Unique branding
Private-Label Business
Dropshipping Businessy
Private-Label Dropshipping Business
Supplier ships the products to customers
Private-Label Business
Dropshipping Businessy
Private-Label Dropshipping Business
Requires storage space
Private-Label Business
Dropshipping Businessy
Private-Label Dropshipping Business
Minimum order requirements
Private-Label Business
Dropshipping Businessy
Private-Label Dropshipping Business
Custom packaging
Private-Label Business
Dropshipping Businessy
Private-Label Dropshipping Business
Ability to customize products to fit market trends
Private-Label Business
Dropshipping Businessy
Private-Label Dropshipping Business
6 Practical Tips for Starting a Private-Label Dropshipping Business
In the world of eCommerce, preparation is vital. Start a successful business from the get-go by considering the following.
Find Profitable Private-Label Products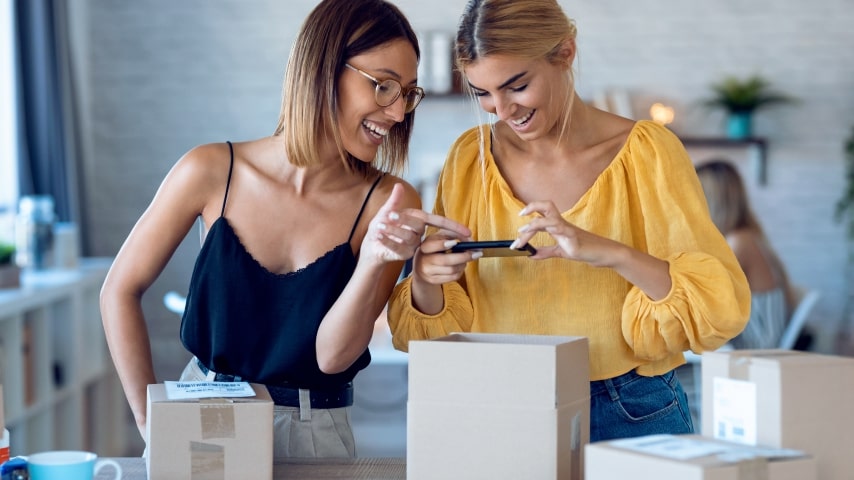 When it comes to opening a dropshipping store, it's essential to choose the right private-label products.
Here's how to find what's trending:
Use product research tools.

Find best-selling products with

Sell The Trend

,

AliShark

,

or

Niche Scraper

. These use algorithms to analyze products across various sales channels.

 
Check the popularity of trends.

Google Trends

,

Ahrefs

,

and

Semrush

are great for checking the popularity of various product ideas and gathering data about consumer demand.

Analyze the competition.

With a good old Google search, entrepreneurs can easily find various successful dropshipping stores.

 

By exploring their products and analyzing reviews and customer pain points, it'll be easier to come up with product ideas that fill a need in the market.
Typically, the best private-label products are simple, generic products with an attractive twist – custom branding and modified specifications. A few popular dropshipping niches:
Apparel

Pet supplies

Eco-friendly products

Mobile phone accessories

Fitness and sports products
Find inspiration by exploring some of the best

dropshipping business ideas

for 2023 and the most profitable

print-on-demand niches

.

To increase the likelihood of success, learn

what a niche

is so that you can pick the right one. Attracting online shoppers is easier with a niche product.

Small and lightweight products reduce shipping costs.
Choose a Reliable Private-Label Supplier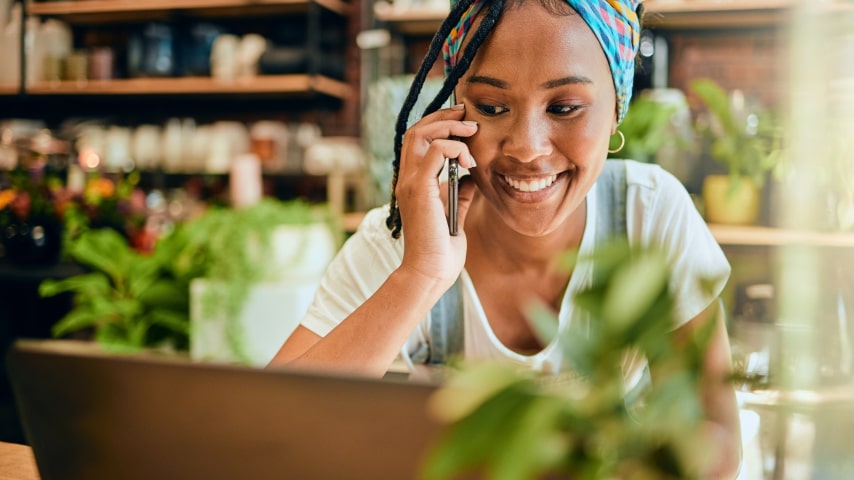 Now comes the tricky part: choosing a private-label dropshipping supplier. While they may seem similar, not all suppliers are equal. Research and vetting are vital. 
Here's what you should consider:
Supplier's reputation.

Search for third-party reviews, check their track record, and look for any red flags: unreliable shipping times, poor communication, or high rates of defective items.

Product quality and selection.

  Good suppliers provide various high-quality products at  fair prices. The best way to check the quality of a supplier's products is by ordering samples and going through reviews.

Control over specifications and design.

Check what kind of personalization options suppliers offer to make sure you get to create unique products with your branding.

Turnaround time.

Inquire about their turnaround time and check whether they can meet your requirements without delays or compromising quality.

Branded packaging.

A unique unboxing experience helps to further increase your brand's perceived value, social following, and customer loyalty. Ask whether the supplier offers branded packaging.

Minimum order quantity.

Private-label dropshipping suppliers often require ordering a specific number of products before manufacturing. If you're inexperienced, find a service with the lowest minimum order size.

eCommerce store integrations.

Make sure the supplier offers easy integrations with your preferred sales channels.
Never trust a supplier without researching first to confirm whether they're a legitimate business. Go through their website, read genuine reviews, examine search engine results, and get in touch with them.
Start a Print-On-Demand Dropshipping Business Today
A Few Private-Label Dropshipping Suppliers
A renowned wholesale supplier directory with a large collection of products. They offer custom packaging solutions and after-sale services for lost and damaged products.
More than 400,000 products in 13 categories. From apparel to home décor to consumer electronics.

Warehouses in the United States, United Kingdom, France, Germany, and Asia.
Shipping and warehousing costs are determined by location, product weight, and services.
A sourcing agent-based dropshipping supplier. Their core services include product sourcing, warehousing, and private labeling.
Warehouses across the United States. Worldwide shipping.

Strict quality control.
A business must meet a daily order quantity for private-label products.
One of the largest business-to-customer marketplaces, AliExpress has products for every niche.
Large selection of products at fair prices.

A vast pool of private-label suppliers.
Shipping often takes a long time.

Finding the right supplier may be challenging.
When talking to private-label suppliers, don't forget that some of them are open to negotiations if your business shows potential.

Explore

the top 15 dropshipping suppliers

and learn to choose the right one.
Design Your Private Label Products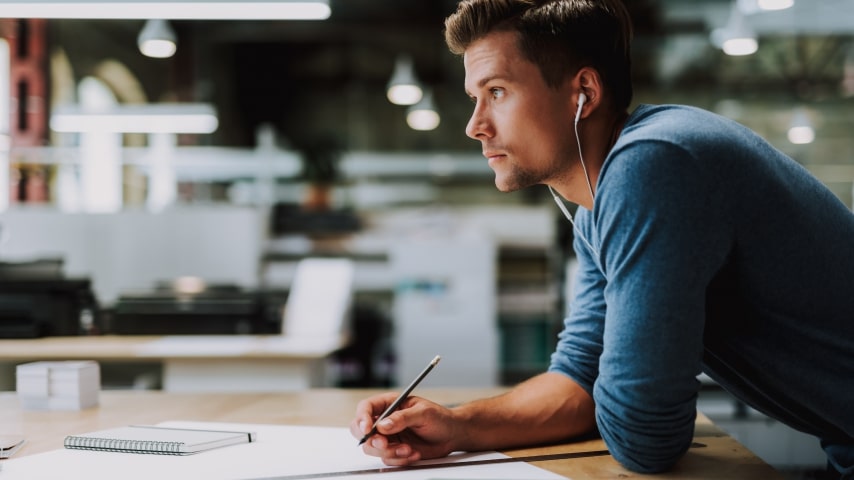 After finding the right supplier, you need to create a one-of-a-kind product that nobody else on the market has.
Typically, it goes like this but may vary depending on the supplier and their procedures.
Develop a product.

Develop a product together with a supplier.

Send them product specs, material, and color preferences.

Approval and pricing.

After agreeing on details, the supplier will send a quote with pricing and timelines.

Inspect the sample.

Supplier sends samples, allowing a business to examine the quality.

Finalize the product.

If the entrepreneur is happy with the result, the supplier begins the manufacturing process.

Review packaging.

As a final step, review the packaging and ensure everything's in order.
When creating the prototype, keep in mind that the design should be unique, visually appealing, and, most importantly, reflect the brand's identity.
Choose a Sales Channel and Create an eCommerce Store
The sales channel you choose can have a big impact on your reach, profit, and overall success.
Each is slightly different – they have their own features, capabilities, and limitations.
When creating an online store, choose a sales channel based on personal preferences and target audience.
A software application that enables entrepreneurs to build their own online store and sell online without much effort.
They're easy to customize and offer various useful features.
Marketplaces host eCommerce stores on a single platform – they're like online shopping centers, allowing businesses to sell to a pre-existing customer base.
They're very easy to set up but offer little control over design and content.
Establish a Brand Identity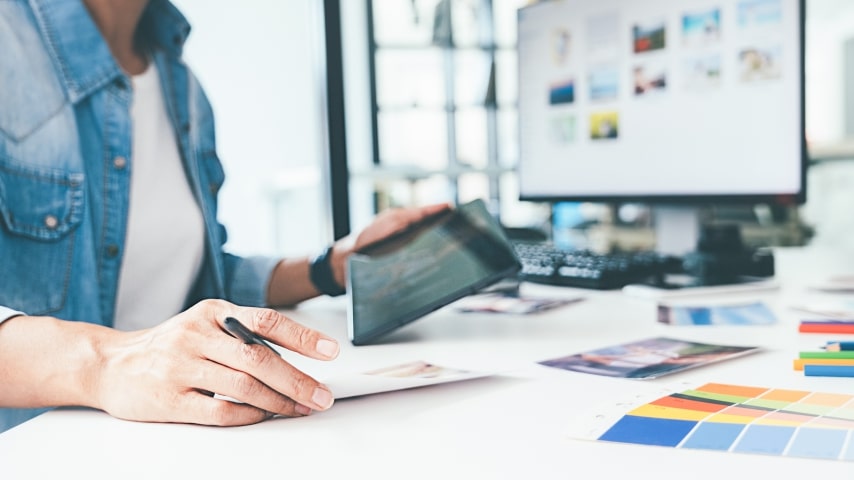 In the same way each person has a name, style, and way of communicating, each eCommerce business has its own identity. It sets it apart from the competition, making it easier to gain loyal customers and build a solid reputation.
Brand identity includes a name, logo, color scheme, and overall aesthetic that should be consistent across all marketing channels.
Before you start dropshipping private-label products, consider the following.
The first step in building a brand. The name should communicate what a company does.
Come up with a name that's:
Simple and clear

Unique and easy to remember

Visually appealing and hard to imitate
The face of the company serves as a cue that triggers emotions through visual elements, typography, and colors.
When creating a logo for your private-label brand, make sure it looks good across various mediums:
Stores

Websites

Social media

Packaging

Ads
An original representation of a brand – the look and feel that customers will instantly recognize and associate with your dropshipping store. A combination of visual elements: imagery, typography, color palette, and icons.
The visual identity should be harmonious across all touchpoints.
Work on Company Branding and Marketing Strategy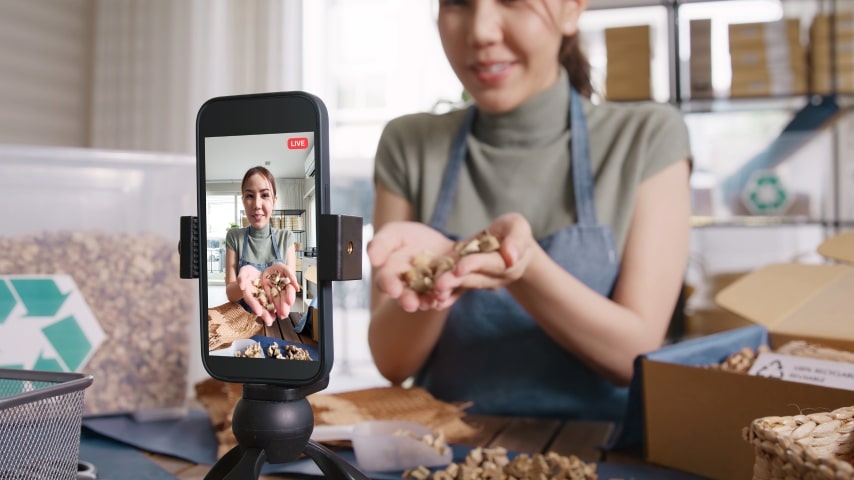 After establishing a brand identity, it's important to develop a marketing strategy that effectively communicates the brand's message, values, and quality. It helps to build brand awareness, attract new customers, and drive sales.
Here are a few ways to market a business:
Social media. Maintain a strong social media presence on various platforms and consistently engage with your target audience.
Create new content regularly, post great images, write compelling product descriptions, and run contests.
Paid advertising.

Try

Google

,

Facebook

, or

Instagram

ads to effectively reach your potential customers.

Influencer marketing.

Reach a wider audience by collaborating with influencers who endorse your private-label items.

Content marketing. Build trust and authority in your niche by consistently publishing relevant content – useful articles, insights, or engaging product reviews. Great content has a long-lasting impact and attracts customers long after publishing.
Private-Label Dropshipping vs White-Label Dropshipping: Which to Choose?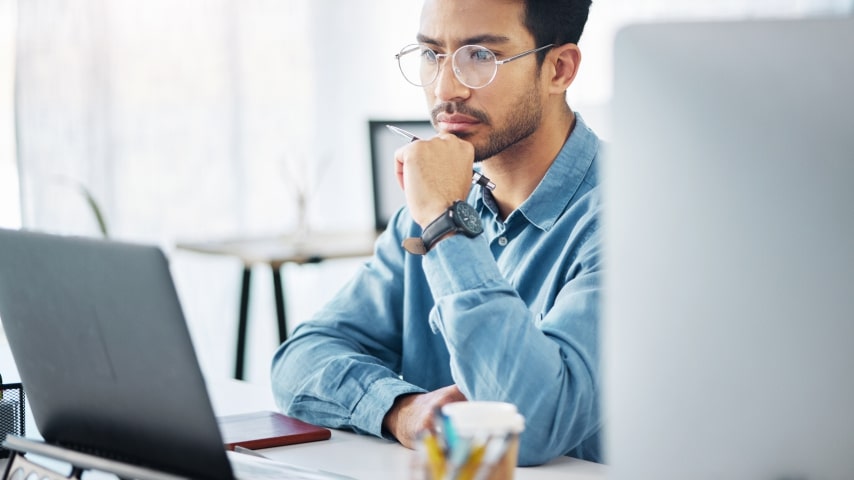 In white-label dropshipping, suppliers provide generic products to entrepreneurs who add custom designs and sell them as their own.
Unlike private labeling, typically, it doesn't require upfront investment or a minimum order quantity.
Entrepreneurs can't specify the product's features, but they have complete control over the design.
Benefits of Private-Label Dropshipping
Fully-branded products.

With private labeling, entrepreneurs can pursue product ideas according to their own vision and create custom products that nobody else has. 

Higher profit margins.

By offering unique products, the company has the option to set a higher profit margin, regardless of the market environment.

Customized quality control.

A

private-label dropshipper communicates directly with the manufacturer – they have more control over the manufacturing process and the product's quality.
Benefits of White-Label Dropshipping
No upfront investment.

Inexpensive to start. Entrepreneurs pay for the product only after a customer buys it.

No minimum order size.

Since manufacturers don't need to customize the product itself, but only the design, they don't require that businesses order in bulk.

No inventory management.

Manufacturers create products on demand and ship them directly to the customers, so white-label dropshippers don't need to worry about inventory or logistics.

Seamless integrations.

White-label dropshipping services offer seamless integration with various sales channels, making selling products online a hassle-free experience.
Start a Print-On-Demand Dropshipping Business Today
Private-Label Dropshipping Business Model: Frequently Asked Questions
If approached strategically, private-label dropshipping can be very profitable. The average profit depends on the brand's popularity, pricing strategy, and quantity sold.
All entrepreneurs are unique – the income they can make depends on their knowledge, abilities, and drive.
Find a dropshipping service by exploring the top 15 dropshipping suppliers.
Whichever you choose, carefully check their shipping times, quality, minimum order size, and customer reviews to make sure they're the right fit.
While similar, they're not the same. With white labeling, entrepreneurs sell the same products but modify the design. Private labeling, on the other hand, allows customization of the product itself and the design that goes on it.
Typically, private-label drop shipping also requires a minimum order size, which means that you'll need capital to start.
Start an eCommerce Business With Printify
If done correctly, selling white-label products is a great way to make money. Without having to worry about printing, inventory, or shipping, entrepreneurs are free to focus on marketing and increasing their sales.
With Printify's white-label dropshipping service, anyone can start a brand with no upfront costs, minimum order size, or logistical worries. It's a risk-free way to gain experience before selling private-label goods.
The Printify Catalog offers more than 850 high-quality products that entrepreneurs can customize in any way they like and add to their store with just a few clicks.
Start a Print-On-Demand Dropshipping Business Today
Share the article
Topics