How to Make Money as an Influencer in 2024: 11 Ways to Monetize Your Following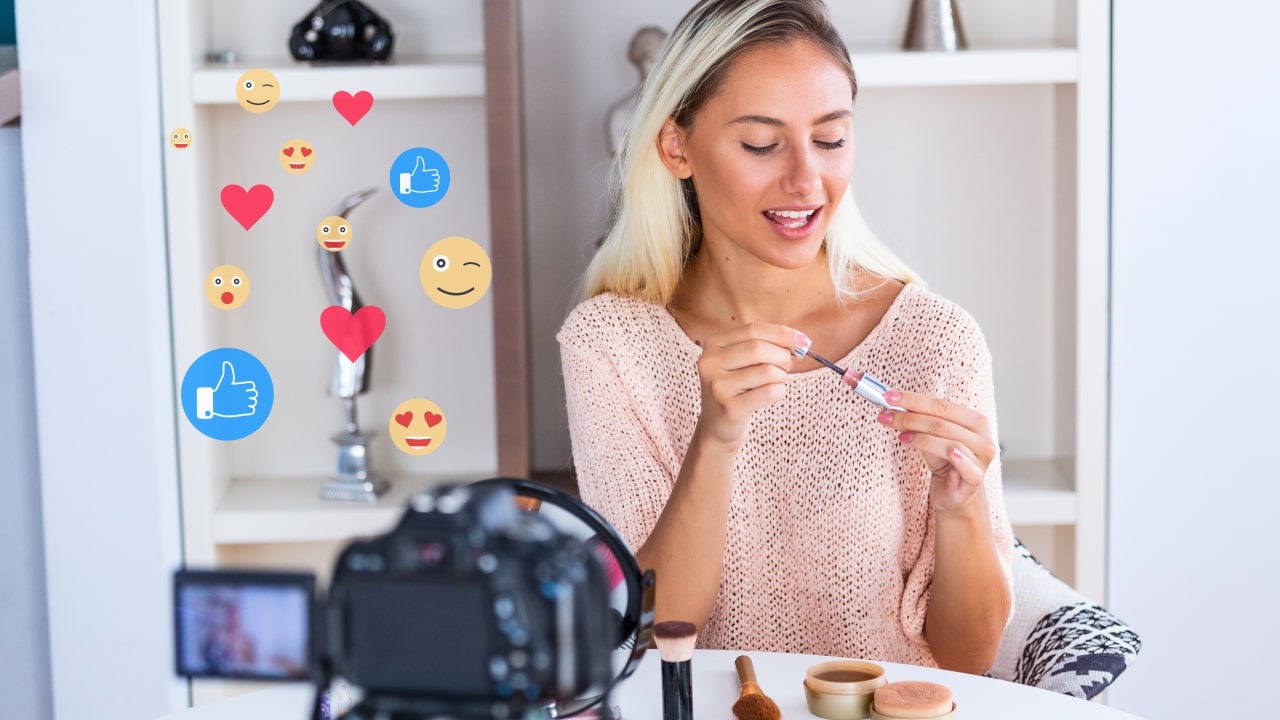 If you're wondering how to make money as an influencer, welcome. You've found the right place.
As the popularity of influencer marketing keeps rising, opportunities to create a steady stream of income flourish. In 2022, brands are forecast to spend $15 billion on influencer marketing alone.
Today, it's easier than ever – anyone can make a living doing what makes them happy, turning passion into profit. A true game-changer for anyone tired of their 9-to-5 lives.
In this article, we'll go over 11 ways you can make money as an influencer: starting a print-on-demand business, creating sponsored content, selling digital products, and more, so you can pick the right one for you.
How to Make Money as an Influencer: 11 Ideas You Can Try
With technology bringing a whole new universe of opportunities, finding the one that speaks to you isn't that hard. Whatever you enjoy – writing, creating social media content, or designing – you're sure to gain a few great ideas here.
All of these require a little research, time, and planning. That said, it's well worth the effort if you dream of making money from doing what you love.
1. Start a Print-On-Demand Business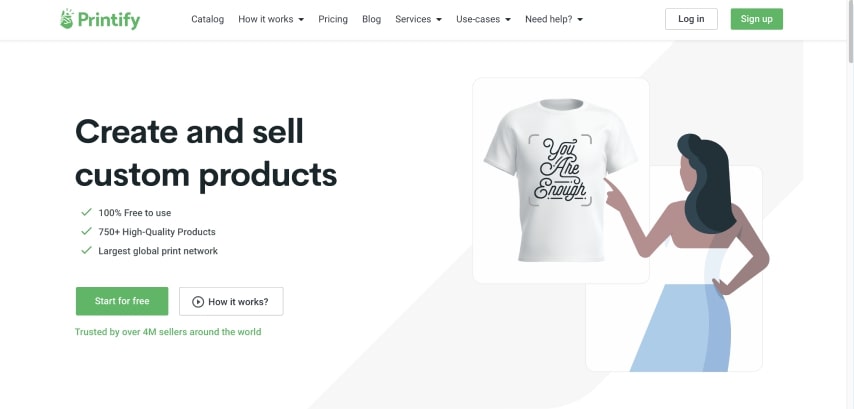 Whether you're already a successful influencer blessed with a legion of fans or just starting with a few devoted followers, you can monetize your audience by selling one-of-a-kind products.
If you want to reach the hearts and minds of your audience, foster their loyalty, and unlock a new revenue stream, on-demand manufacturing is for you.
With Printify, you can design, create, and start selling a wide variety of more than 800 high-quality products with just a few clicks. Once you make a sale, we do the rest – printing, packaging, and shipping directly to your fans.
Start Your Print-On-Demand Business Today!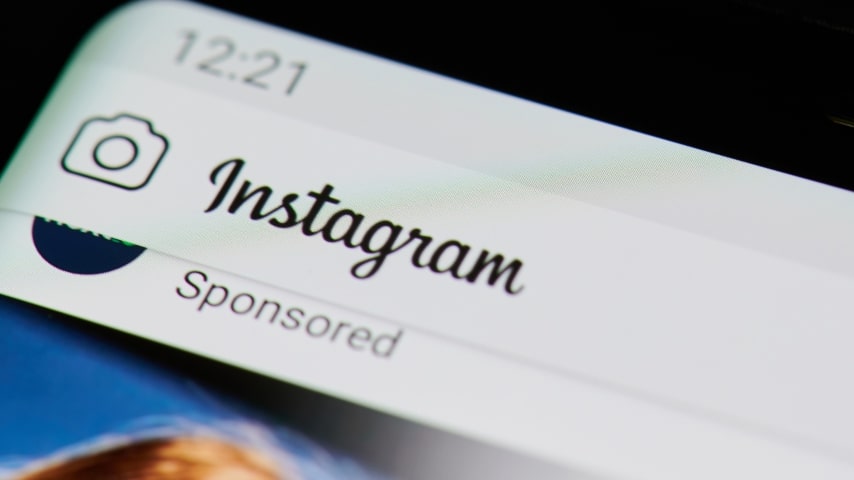 Whichever social media platform you prefer, brands will pay you to promote their product or service if you enjoy creating high-quality content.
When brands search for social media influencers, they evaluate them according to several criteria. If you want brands to partner with you, show them that you'll be a valuable addition to their digital marketing campaign. 
To attract their attention, here are a few things you should keep in mind:
Reach.

While micro and nano-influencers might get discouraged, there's no need. Usually, those with fewer followers have higher engagement rates, and brands need that too. If you're a micro-influencer, engagement is key.

Quality.

The posts on your social media pages should be aesthetically pleasing. Strive to deliver high-quality, relevant content that other influencers don't, thus cutting through the noise.

Relevance.

Try to become an authority in a niche and create content that resonates with your social media audience. If you do it right, brands will happily hire you for a sponsored post or two and send free products for reviews.
With the help of sponsored content, brands can skyrocket their reach and increase sales, meaning they're willing to pay creators big money for their promotional social media posts.
While they're a great way to make money, don't forget that you can monetize your blog, creating branded content for companies that want to share in-depth information about their products or services.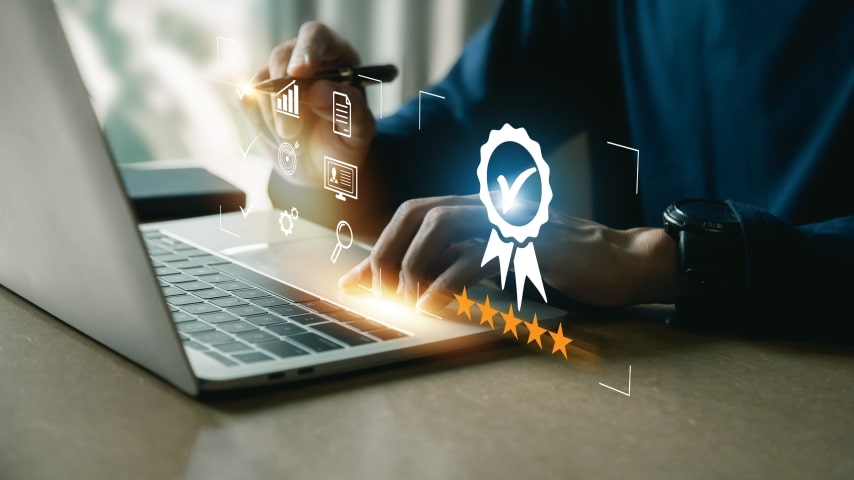 An increasingly popular way influencers make money is by creating digital products. These can be anything – ebooks, courses, digital artwork, workshops, travel guides, workout plans, and various other digital products people can buy and use online.
For example, suppose you're passionate about the fashion industry. In that case, you can become a beauty influencer or a blogger, building trust and authority in your niche, gaining followers, and attracting brands.
Similarly, many fitness influencers share their knowledge with their target audience by offering free and paid workout plans, diet programs, or nutrition advice tailored to their unique needs.
4. Become an Affiliate Marketer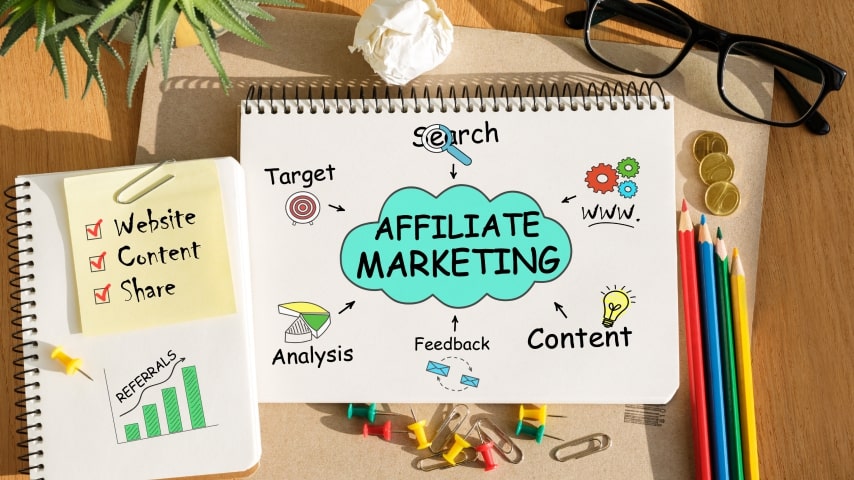 To put it simply, affiliate marketing is an arrangement where you approach brands that offer affiliate programs. When you're accepted, you get an affiliate link they use to track your success. You earn a commission if a person clicks on the link and completes a desired action.
This may involve creating content, reviewing, or promoting products – depending on the brand's requirements.
For example, with the Printify Affiliate Program, you earn a 5% commission on every order your referrals make for the next 12 months.
Here's a quick breakdown of how it works:
Join the program.

Sign up to become a Printify Affiliate

. The whole process only takes two minutes. We'll review your application within 48 business hours.

Share a link.

Share your affiliate links with your target audience on your Instagram account, in a YouTube video description, in a social media post, or wherever else you wish.

Earn money.

You get a commission when someone clicks on the link and makes an order.
If you're a social media influencer or strive to become one, becoming an affiliate is a great way to earn a passive income.
5. Sell Educational Content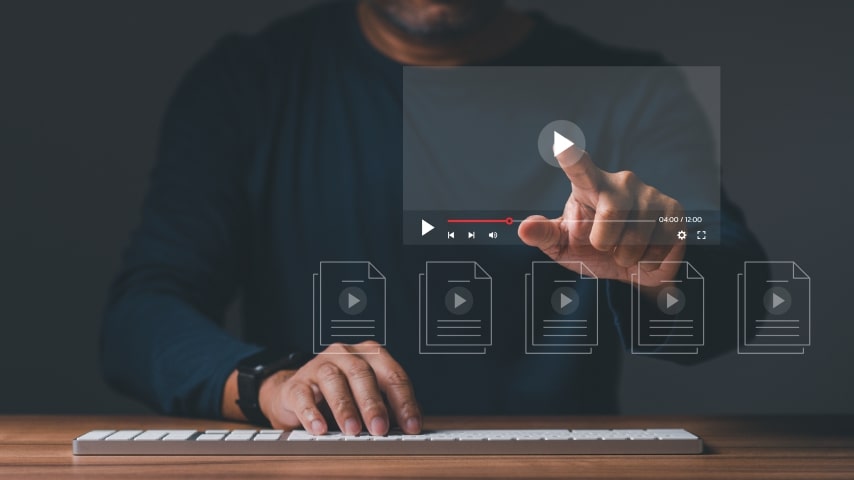 Another way influencers make money – especially if they've developed a reputation as an expert in a particular field – is by sharing knowledge with their online audience.
After all, the global e-learning market is forecast to reach nearly $400 billion by 2026.
As an example, you could give:
Photography lessons.

If you've got expertise in photography, you can teach others how to take great photos, charging for access to the course.
In a recent study, 24% of Americans aged 18 to 29 said they practice photography.
Finance management courses.

There may not be a better time than now to teach people how to budget, invest, or save, helping them make smart financial decisions. 
To illustrate the point – only 43% of Generation Z are financially literate, but they're willing to change that.
Digital marketing courses.

Whether you're good at content, social media marketing, or being an influencer, you can teach others to do it successfully.
As such, the global digital marketing courses market is expected to grow by $1.37 billion during 2022–2026.
By selling courses as a product and hosting live webinars or workshops, you can attract people willing to pay for access to the information you provide, further increasing your influence, income, and reach.
6. Create and Sell Your Own Products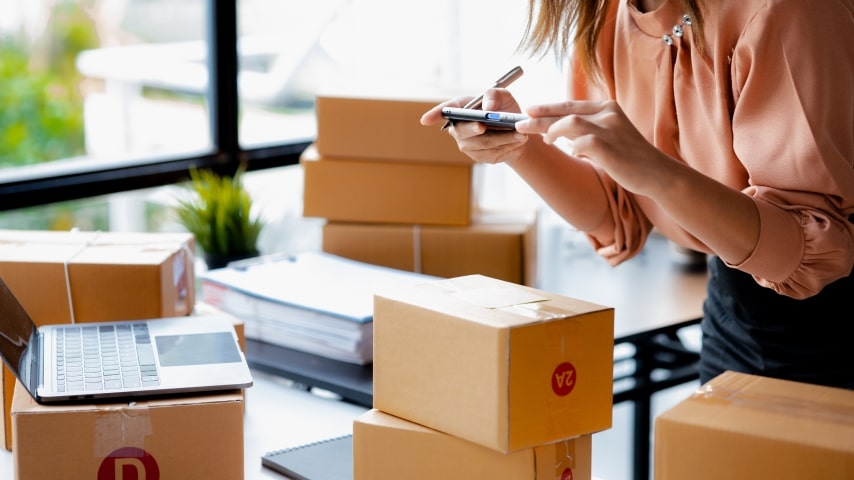 Many social media influencers earn money by creating products or product lines. You can see this type of monetization across many niches, from fashion collections to beauty products to workout gear.
A few examples to guide you in the right direction:
Jaclyn Hill.

As a professional makeup artist and a social media influencer, she has launched her own makeup line –

Jaclyn Cosmetics

– giving her even more fame, recognition, and profit.

Chiara Ferragni.

An entrepreneur, blogger, and fashion designer. In 2013, she launched her own self-titled brand –

Chiara Ferragni

– selling garments, accessories, and shoes.
While these social media influencers have a significant following, don't get discouraged. No matter how many followers you have, Print on Demand enables you to monetize your following by designing and selling your own unique products that nobody else has.
7. Become a Brand Ambassador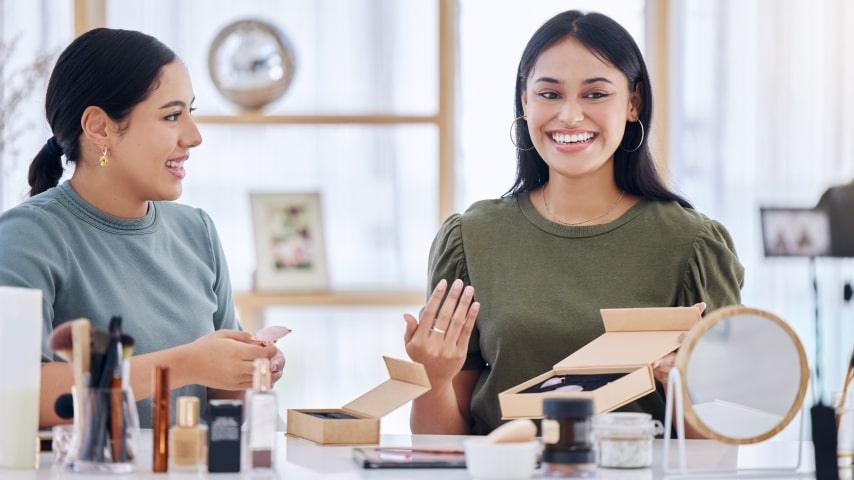 A brand ambassador is an influencer engaged by a brand or an organization to represent them in a positive light.
Typically, brand ambassadors receive various benefits, such as products, discounts, commissions, or financial compensation. In exchange, brands expect their ambassadors to promote them on social media channels, create engaging content, and help sell their products.
Here are a few companies that offer ambassador programs:
Headspace.

Headspace is an app that helps people meditate and relax. If you're a health and wellness influencer, Headspace can provide a great collaboration opportunity.

Lululemon.

As an athletic apparel retailer, Lululemon sells clothes for yoga, running, and working out. By becoming their ambassador, you'll test drive their latest gear, receive development tools, and connect with like-minded people.

Pura Vida Bracelets. A California-based company that sells hand-crafted bracelets online and through stores. Their brand ambassadors get a commission for every item they help to sell.
If you're naturally a good fit for a certain brand, align perfectly with its values and speak to their target market, you can try reaching out, inquiring whether they have a brand ambassador program you could sign up for.
8. Try Patreon, Twitch, or YouTube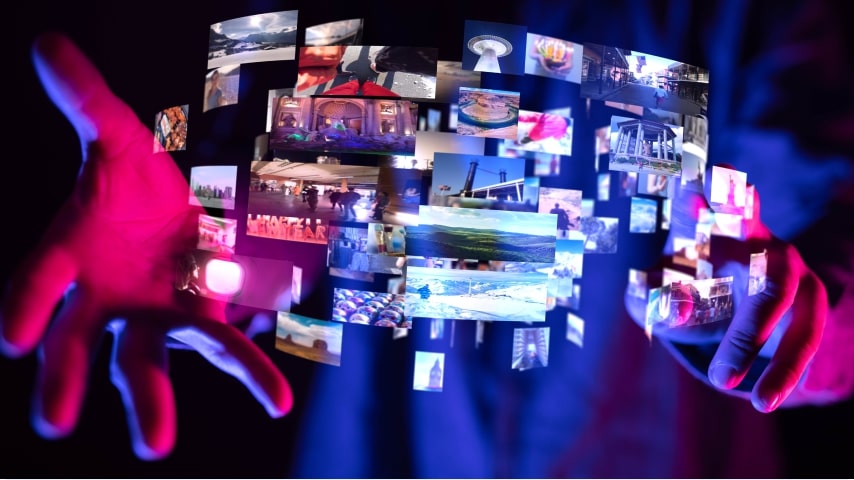 Even if you don't have tens of thousands of followers, you can still make money by appealing to them directly.
Instead of working with brands, here are a few other ways you can try:
Patreon.

With a Patreon account, you can earn money by doing what you're great at – be it art, writing, or music – and offer exclusive experiences to those willing to pay a membership fee.

Twitch.

Twitch donations are a popular way to earn income for those who enjoy streaming. While hard to believe, some people are more than happy to support their favorite streamers. For this to work, you need to build an audience first.

YouTube.

If you monetize your YouTube channel, you can try the YouTube Super Chat feature. With it, your viewers can pay to highlight their message during live streams. While YouTube takes

30%

of these donations, content creators get

70%

.
While most social media influencers opt for a few promotional photos and a short-form video, consider creating content that speaks to your audience directly, thus engaging with them on a more personal level.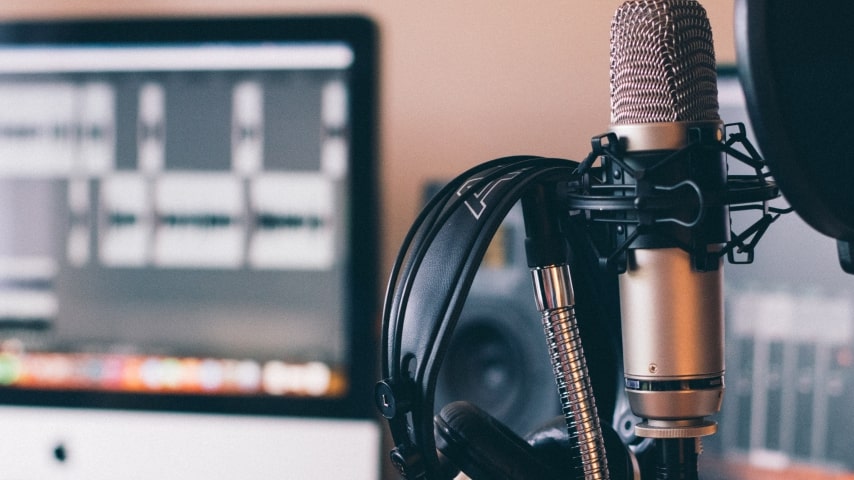 With podcasting growing in popularity, many social media influencers have quickly jumped on this trend.
While you'll need the right setup and equipment to start, it's a great way to connect with an audience and share your content. You can either charge a small fee for a subscription or partner with brands, promoting products or services relevant to the topics you discuss.
If you'd like to learn how to monetize your podcast, our article has all the information you need to start making money online easily.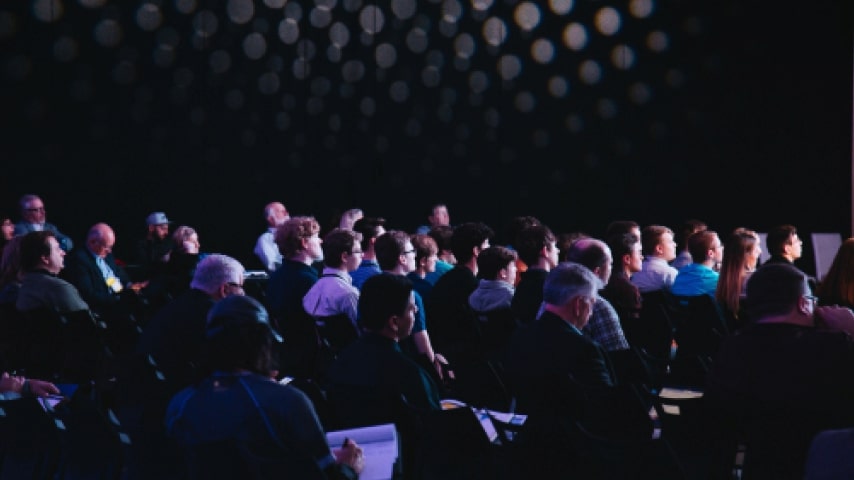 If you're wondering how to make money as an influencer, but you don't particularly enjoy creating one social media post after another, perhaps organizing events is the right outlet for you.
If you become a successful influencer, you achieve celebrity status – people, and brands, naturally draw to you.
Many influencers monetize this attraction by hosting live or online events, charging their audience a small fee.
If brands notice you as a worthy influencer, they may reach out to you, offering to pay for appearing at their event, knowing that your presence will attract a crowd.
11. Join an Influencer Marketing Platform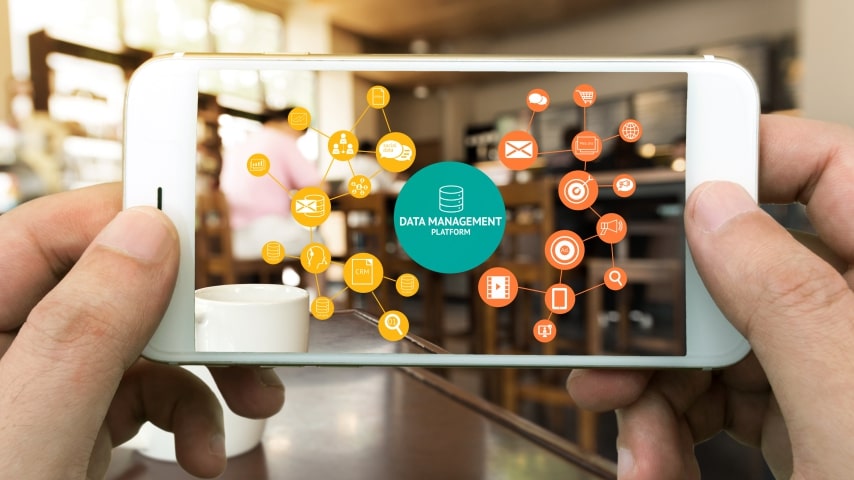 Just like social media platforms connect us with relatives and friends, influencer marketing platforms connect influencers with brands.
Here are a few platforms you can try:
Afluencer.

An all-in-one influencer digital marketing platform that helps influencers grow by helping brands achieve their business goals. A great place for aspiring social media influencers – describe your niche, and brands will find you themselves.

Intellifluence.

Anyone – macro, nano, or micro-influencers – can apply and get access to Intellifluence marketplace. It's a network of trusted influencers. You can browse offers from brands and apply to campaigns that align with your interests.

InstaJet.

An Instagram influencers marketing platform with over 70 thousand advertisers. If you're an Instagram influencer, InstaJet is the right place for you.
The list, however, is not exhaustive – with a simple Google search, you can find a wide variety of other platforms where influencers and brands meet, offering as-yet-unimagined possibilities for profit.
Monetize Your Following With Printify
When it comes to making money online, nothing's as convenient as designing, creating, and selling your own products. 
With Printify, there are no up-front costs, no minimum order quantity, and no logistical worries. After you make a sale, we do all the heavy lifting – printing, inventory, and shipping directly to your fans' doorstep.
Our platform seamlessly integrates with a wide variety of sales channels, allowing you to start your business without headaches.
In our beginner-friendly Mockup Generator, anyone can create beautiful products in no time. When your design is ready, you get realistic mockups that you can share on your social media platforms for the whole world to see.
Make Your Custom Products Today!
While many dream of becoming brand ambassadors, social media influencers, or streamers, content creation isn't that rosy – for most influencers, it's a full-time job requiring hard work and hours of planning.
That said, the truth is not a day goes by without people monetizing their social media followings and turning their passion into profit.
With a bit of persistence, a well-thought-out personal brand, and a loyal fan base, anyone can make money by doing what they love.
Start Your Print-On-Demand Business Today!
Share the article
Topics