How Can Print-On-Demand Help You Grow Your Business? Tips From Head of Product at Wix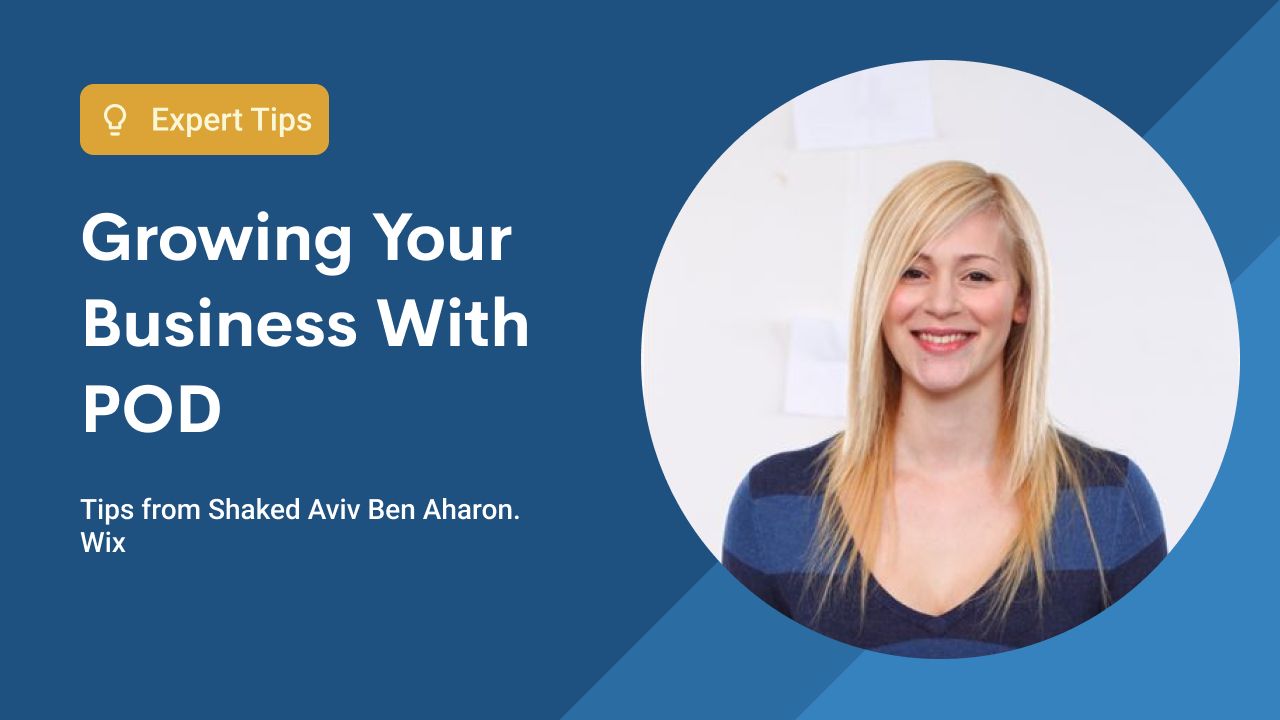 Growing and scaling your online business comes with lots of challenges. You need to consider different ways to attract your audience and offer them additional value that would interest them.
One of the most effective ways is to integrate a print-on-demand business model into your brand, helping you diversify your catalog, increase brand loyalty, and build a sustainable model by offering fresh products to your audience.
To help you get started, we teamed up with Shaked Aviv Ben Aharon, Head of Product at Wix.com, who was happy to share her tips and common practices for online entrepreneurs looking for fresh business opportunities.
If this is something that would be beneficial for your brand, follow along as we discuss everything about the process and talk about how can print-on-demand help you grow your business in the most effective way.
Thanks for Joining Us for the Interview, Shaked.
What Are the Most Important Things to Keep In Mind When Starting to Grow Your Existing Business With POD?
"There are many important factors that go into starting a print-on-demand business. First, you need to think about your customers. Would they be interested in purchasing products with your designs on them? 
People often think they can put their brand logo on t-shirts and sell them online to their customers. That's usually not how it works. It's important to create products that offer value to your audience and then offer them to your customers.
As someone trying to grow your business using a print-on-demand model, you should consider what kinds of products would be attractive to your customers and what designs would appeal to them that are connected to your niche. 
For example, if your business is in the travel industry, you should offer products related to going on an adventure and exploring new places. 
When thinking about products, you need to ask yourself two honest questions: would you pay money for them? And does it correlate with your core business? That's the foundation of building a successful online store."
Before starting your POD journey, make sure you fully understand who your customers are. Then you can define what value you can offer them with the products you'll be selling on your online store.
It is important to consider what products resonate with your customers most. Understanding what products excite your customers can help easily attract your target audience and make sales from the beginning.
What Benefits Can a POD Business Model Bring to an Online Business?
"The Print-on-demand business model can bring many benefits to any business trying to grow and scale.
The main benefit is that no upfront investment is needed when starting a POD store. So, you start testing different products and understand what works for you without investing much in the process."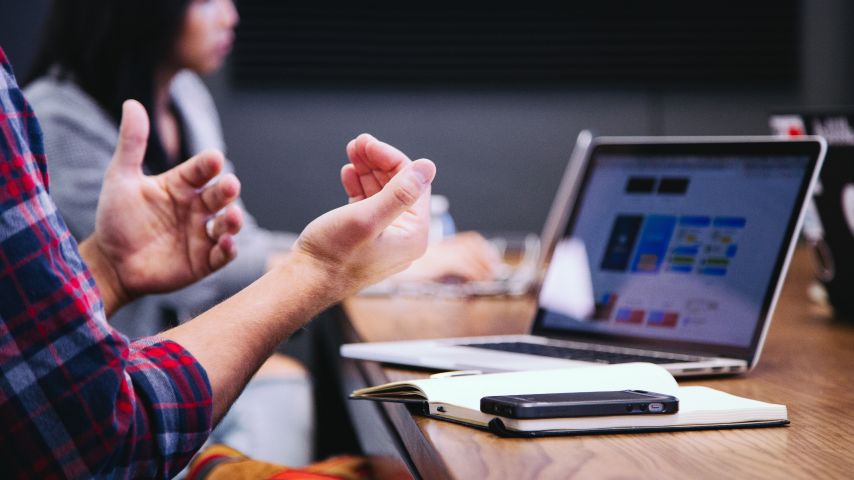 "The dropshipping concept can work very well for small and up-and-coming businesses. You can sell products and raise much-needed capital to invest it back into your business.
You have the flexibility to invest most of your finances into your marketing efforts instead of purchasing inventory. During this process, you will discover what products are performing well and what areas need improvement. This is the big benefit of the POD business model. You have a space to determine if your business is valid and if there is a market for it."
A Print-on-demand business model can be beneficial in many ways. You don't need to invest a lot of money to get started. It is easy to test various products at different times and understand your customer's needs.
At the same time, running a print-on-demand store can be very scalable, which means you can easily grow your online business over time.
What Are the Biggest Challenges When Growing Your Business With POD?
"There are many challenges that every print-on-demand merchant should consider. 
Firstly, you need to understand your customer's needs. Think about what kinds of marketing activities would be attractive to them. The goal is to get people excited about your brand and products, so they want to purchase them. 
For example, if you're a photographer and have a decent social media following, your followers would probably like to see various products with your photos. The challenge is to bring products in front of the right audience.
One way to do this is by creating a solid community. If you already have a group of followers that are passionate about what you do, that might be a huge advantage to successfully launching an online store."
Getting to know your customers can be the most important factor for your online store's success. That's how you can build brand loyalty and get people excited about your products.
At the same time, building a robust and reliable community is essential. You can do this by engaging with your audience. Plenty of apps can help you collect your fans' opinions on your latest products. That way, you can build trust with them and take competitive advantage to sell more products in the long run.
What Are the Most Common Misconceptions When It Comes to Starting a Pod Business?
"Most people don't realize how much effort goes into starting a successful POD store. They often think that all they need to do is to open a website, buy some designs on Fiverr, put them on a t-shirt, and expect them to sell. 
Usually, building an online business is not that simple. 
With my first website, it wasn't until I had 22,000 followers that I could feel a real impact. That was when I recognized the genuine potential of having my print-on-demand designs made for me. 
Starting an online store at that time made more sense because people were familiar with the brand and wanted to have merchandise themed around that topic.
So thinking that POD is an easy way to make a buck is a common misconception. The reality is that a lot of work needs to go into building a successful online store.
However, the POD business model might have more advantages than other business models. For example, you don't have to pay for inventory in advance when starting a POD business. Instead, you can invest that money to build a brand and strong online presence."
Starting a print-on-demand store can benefit your business in many ways, but it is important to realize that POD is not another "get-rich-quick" scheme. You should put in a lot of work when building this kind of business. 
You should find your niche, understand your audience, create winning products, and reach your customers if you want your business to be successful.
What Are the Best Tools to Scale an Online Business? And How Can Wix Help With That?
"At Wix, we have apps for many different kinds of businesses. Whether you want to create a blog, build a portfolio website, or start an eCommerce store, we offer a huge variety of tools that can assist you in running your business successfully.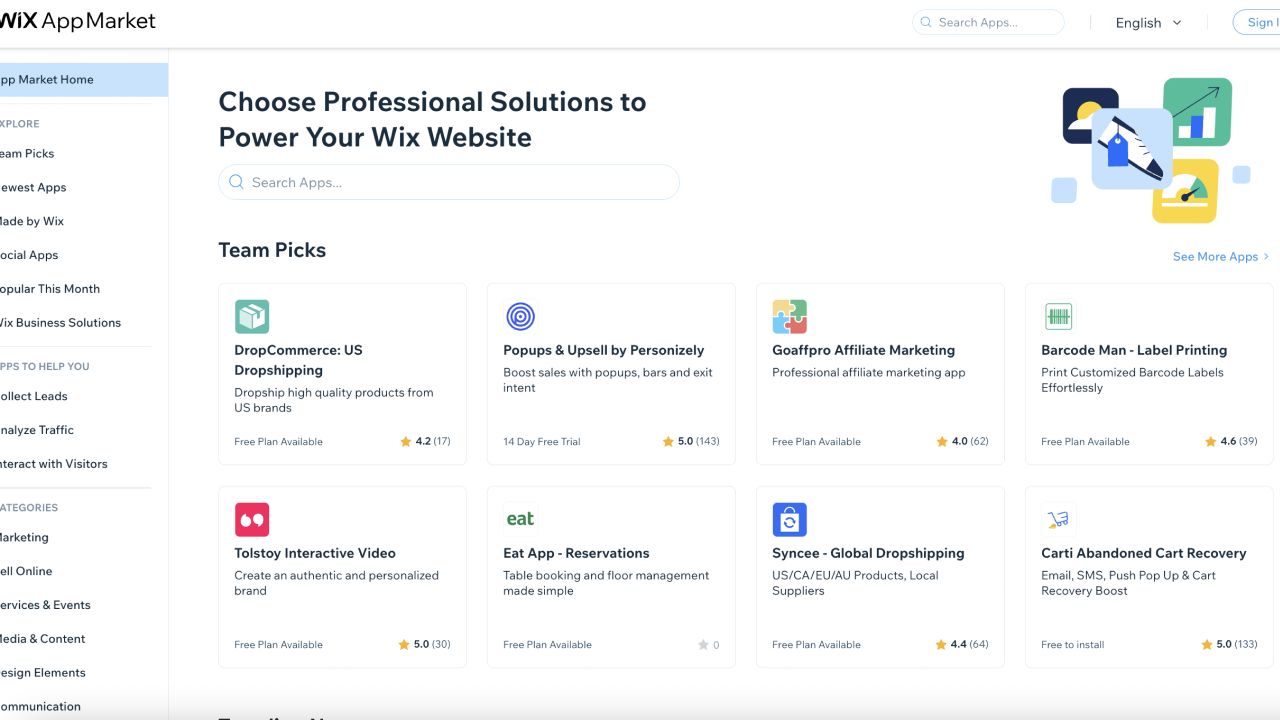 For everyone that is building an eCommerce business with a print-on-demand solution, we have marketing apps like SEO Wizard. It is a fantastic tool for improving the search engine optimization of your website.
Besides that, we also have an automated solution for Facebook ads, where you can set your budget and start advertising your products through social media. 
If you're searching for your POD partner to scale your business, you can integrate your Wix account with Printify and start selling products. It is straightforward to manage everything from one place. 
With the right tools and resources, you'll be able to grow your business and improve sales."
We'd agree that it is essential to use various apps when building an online business. Some tools can easily assist you with different tasks, such as collecting and sending emails, creating campaigns, coming up with new ideas, organizing SEO, or setting up ads on social media. 
It is important to understand your business goal at a given time. Based on that, you can choose the app that would help you to reach that goal most effectively.
Finally, How Can the POD Business Model Help Online Entrepreneurs Significantly Grow Their Business?
"Print-on-demand is an excellent solution for everybody wanting to grow and scale their existing online business and get an additional income stream.
For example, if you're running a blog website and you already have an online brand that people trust and engage with, print-on-demand is an excellent way to scale your business and sell products your audience would like. 
This model can help you offer extra value to your community and scale your business further, allowing you to generate more revenue from your online brand."
Starting Your Online Business With Wix
If you're looking for different ways to grow and scale your online business, Wix could be your perfect partner. Various tools and templates can help you optimize your website and attract new customers. 
Wix provides cloud-based web development services. Users all over the world can create websites using Wix online drag-and-drop tools.
When switching your business model to print-on-demand, it is important to choose a reliable supplier as a partner. Printify has seamless integration with Wix, allowing you to sell personalized products on a large scale. We ensure that every detail in the process is taken care of – printing, inventory, and shipping. 
Look at our guide on integrating our platform into your Wix account and starting your POD journey.
Using a print-on-demand model to grow your existing business can benefit you in many ways. It can help you scale your business, attract new customers, and build an additional income stream. 
Choose reliable partners like Wix and Printify and start bringing your ideas into the world. 
Are you excited about trying out print-on-demand on your own? Maybe you already have some ideas to get started? We'd love to hear your thoughts, ideas, or comments.
Share the article
Topics