Gildan Color Chart vs Bella Canvas Color Chart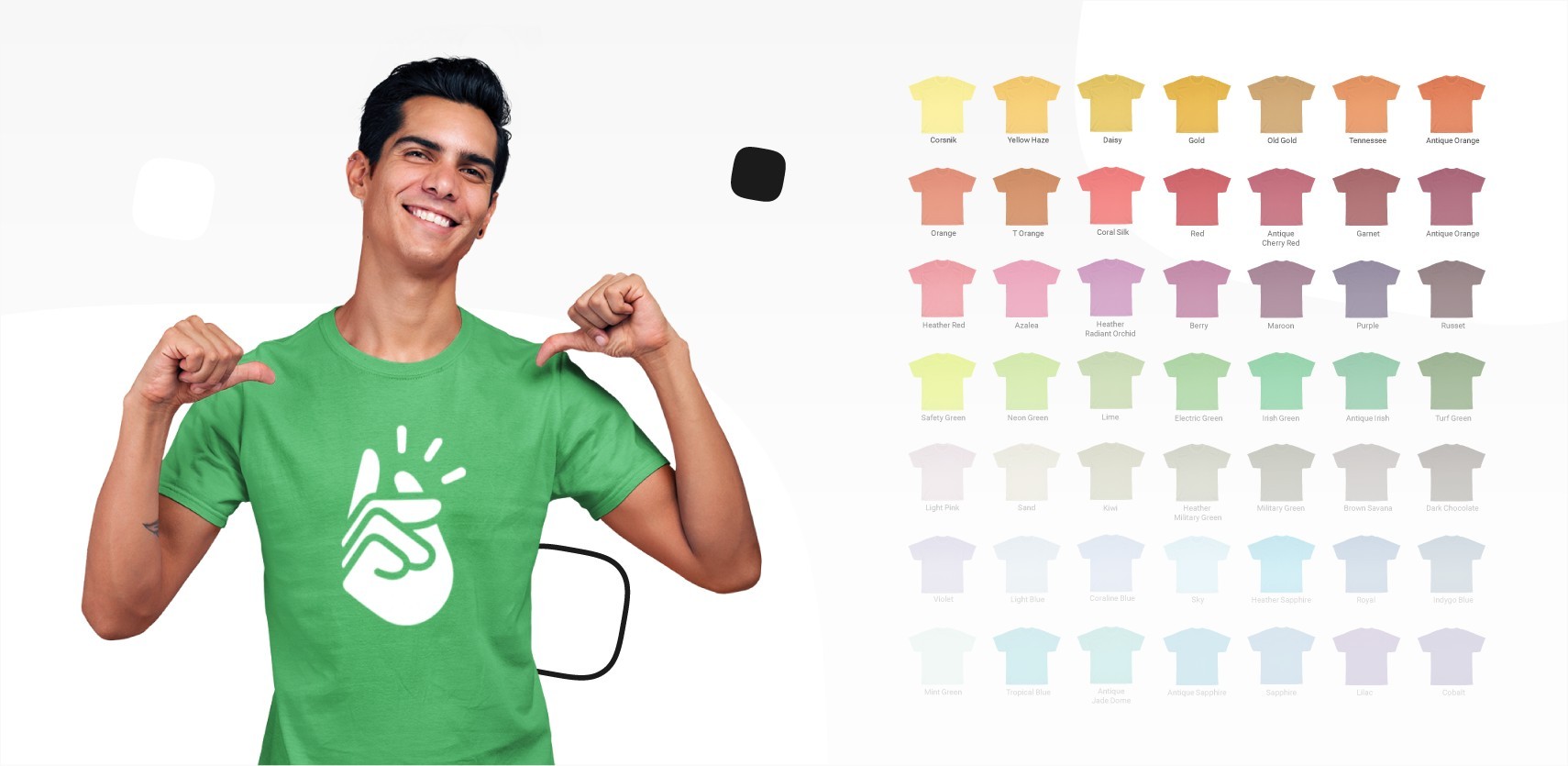 Want to get some designing done, but don't know how your designs might look on all of the myriad of colors that the major tee providers offer? Don't worry! We've got you covered, with our Gildan and Bella Canvas color charts.

Our Bella Canvas and Gildan Color Chart for You
We aim to clear up any of the confusion, so we've produced our own Gildan Color chart below to get an idea of how Gildan is going to stack up, color-wise. They're two of the biggest in the industry, and we'll go over the differences in their color offerings today in our blog post. ?
Who Are Gildan and Bella Canvas?
Gildan and Bella Canvas are two heavyweight tee providers that, collectively, service the majority of the market for Print on Demand tees. There are high quality "blanks" that nearly everyone uses, even if they end up choosing one of the other as their mainstay for their particular store.

Gildan Activewear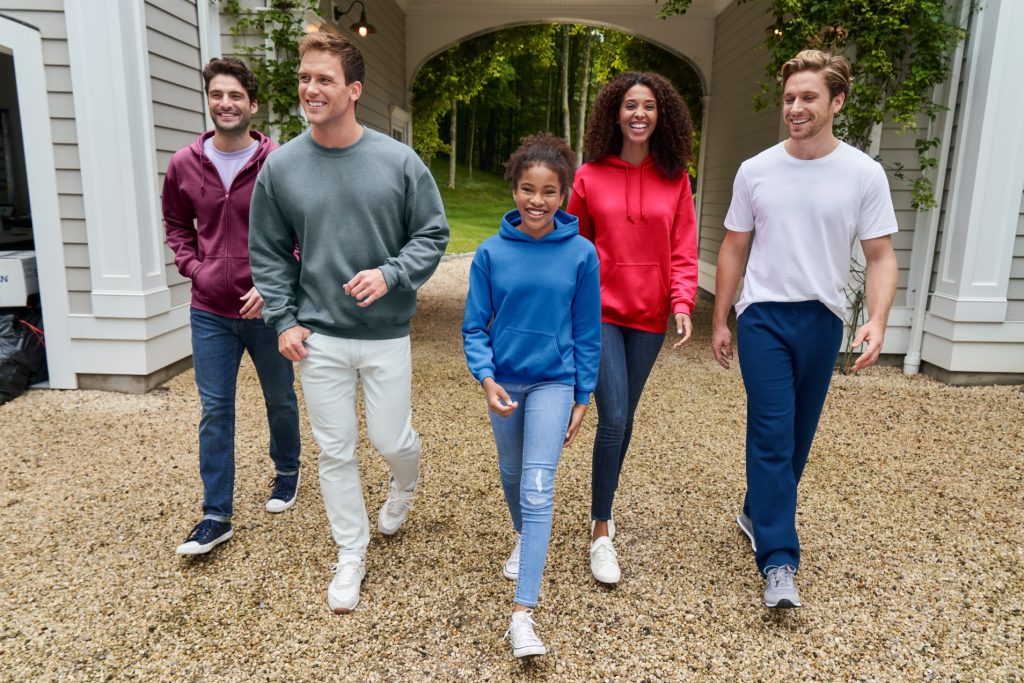 Gildan was founded in 1984 by brothers Glenn and Greg Chamandy, as a supplier for their family's childrenswear business. By 1994, the family was focusing full time on Gildan Activewear, their renamed corporation, focusing on supplying blank garments for the print industry. By 2001, they were the #1 US supplier of all 100% cotton tees used in the print industry.

Bella+Canvas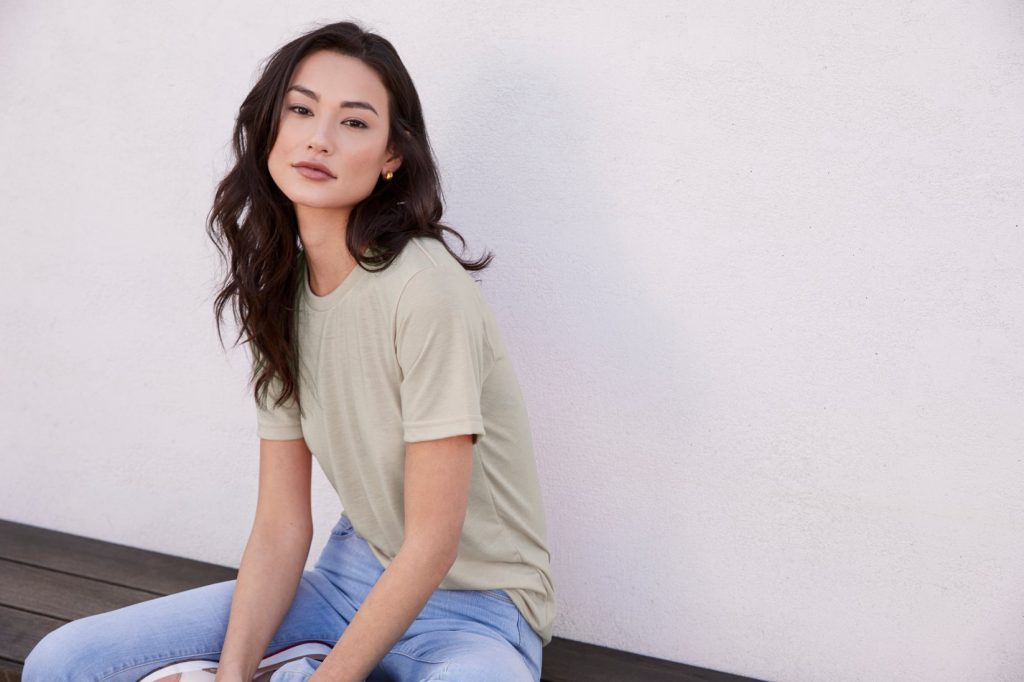 Bella Canvas is the Los Angeles manufacturer of high-quality tees that they aim to produce ethically and with as little environmental impact as possible. Focused on US jobs and sustainability, Bella Canvas is able to stay competitive with its more affordable competition because of innovative manufacturing techniques. Check out our writeup on the Bella Canvas 3001, their flagship tee.

Gildan Colors vs Bella Canvas Colors

Let's take Gildan and Bella Canvas's flagship offerings as examples.
Gildan Color Chart
The Gildan 5000 Tee comes in 70 different colors from the Gildan color chart, but that doesn't necessarily mean they're all stocked by every print provider. Usually, only the most popular colors are stocked for Print on Demand services. Our print providers usually stock between 12 and 18 colors for print-on-demand services.

Bella Canvas Color Chart
In comparison to the Gildan color chart, Bella Canvas's 3001 flagship tee comes in 61 different colors. Again, our print providers will only stock the most popular colors, however, we have one provider that stocks all 61 colors that Bella Canvas offers for the 3001. Generally, expect between 12 and 20 colors to be stocked for, but there are some more options here.

Gildan vs Bella Canvas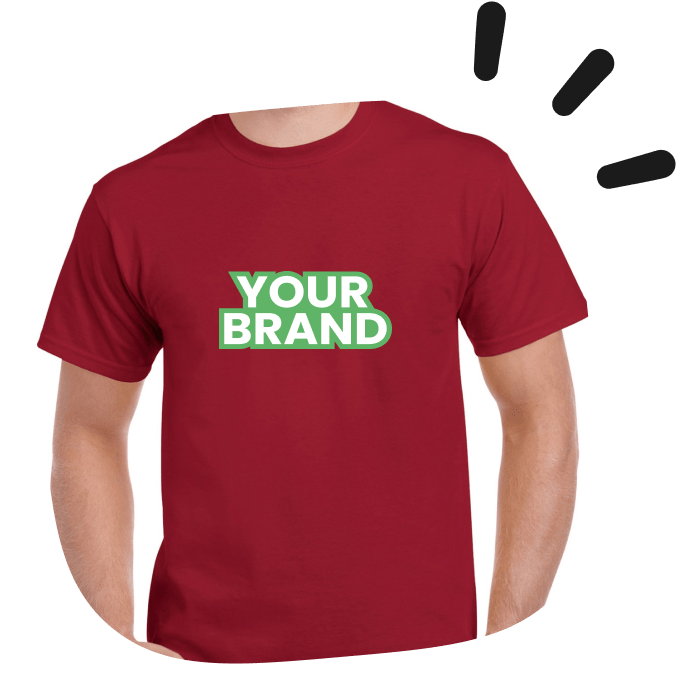 Gildan 5000 – Cardinal red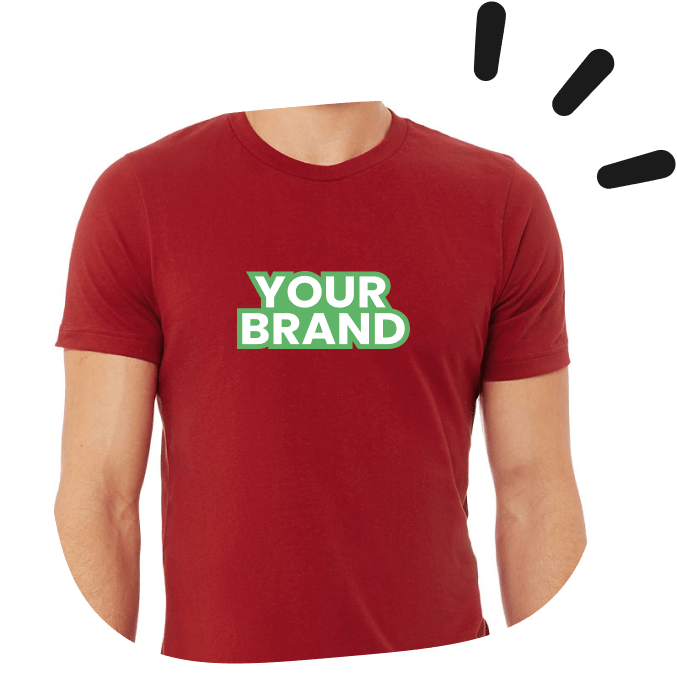 Bella Canvas 3001 – Canvas red
Color Palette Differences: How the Eye Responds to the Different Colors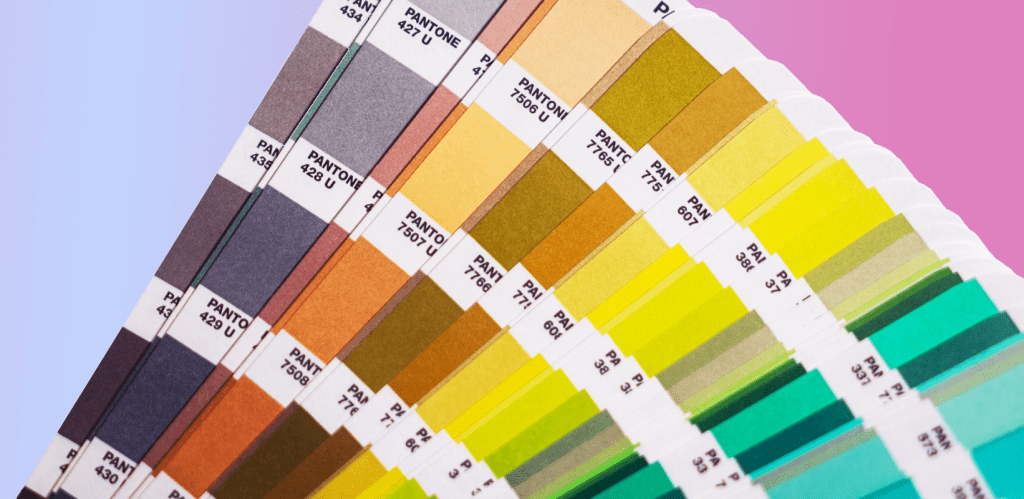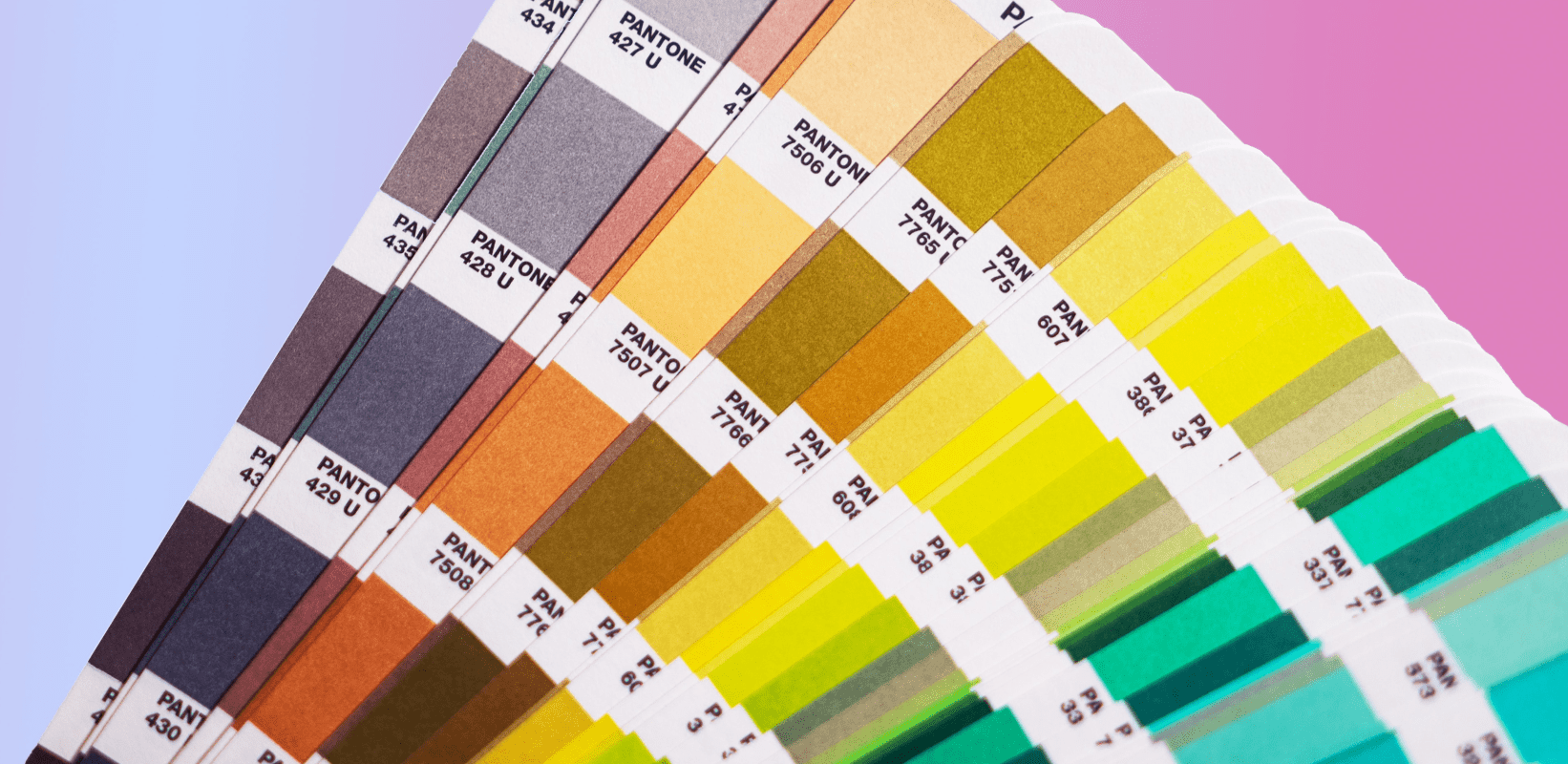 Gildan Color Chart Explained
The Gildan color chart is decidedly different from Bella Canvas, and this reflects both their heritage and their corporate identity. Gildan focuses primarily on 100% cotton athletic apparel, and they're also the #1 provider of cotton tees since 2001 for the print market. It's no surprise then that you would see bold and primary colors from Gildan.

However, their color palette is decidedly athletic, team colors that you might see on a soccer field or basketball jersey. Gildan also has some softer colors, like Daisy which is a soft yellow pastel, or Coral Silk which is a salmon pink pastel and Mint Green. The Gildan color chart also has some good earth tone combination colors like White and Forest Green and Sand.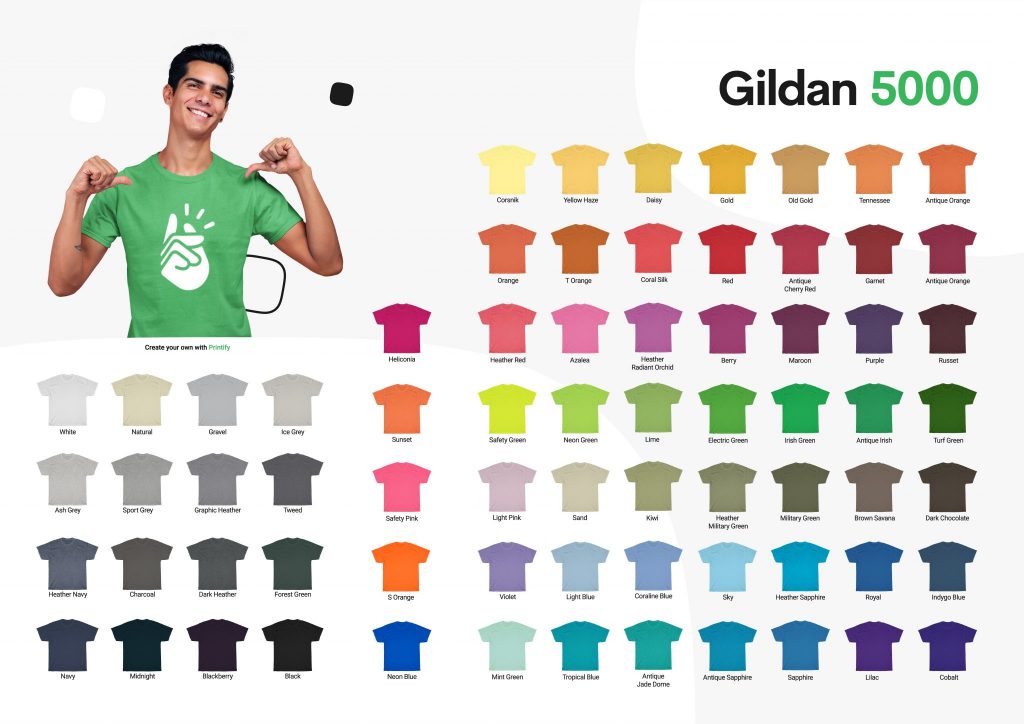 Gildan Color Chart: Pros and Cons
Pros:
Typical offerings are like their Sport Scarlet Red or their Neon Blue.
These are great, everyday colors for most types of people,
Deliver a sharp look.
Their heather line is more earth tone and rugged and
Cons:
Softer options more limited
Stores selling feminine products might not benefit
Lots of similar colors
Bella Canvas Color Chart Explained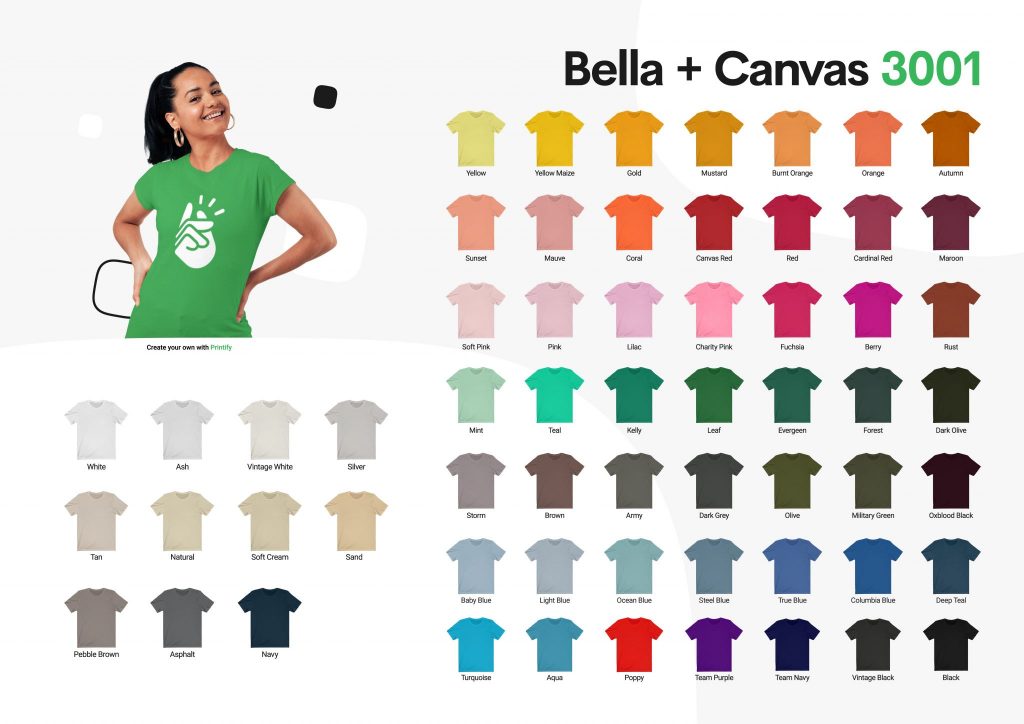 Somewhat differently from the Gildan color chart, Bella Canvas's color chart reflects their goals to be a sustainable and low environmental impact company. They have a lot of pastel colors, lighter and softer colors, and hip and trendy colors.

Lime, Seaform Blue and Soft pink are good examples of the types of colors you'll find in the Bella Canvas color chart. These are soft and natural pastel colors that are good for brands with a similar, lighter touch. Their heather colors are similarly soft, and their Heather Team Purple and Heather Green run a bit darker than their normal, but you can recognize the underlying current.

Bella Canvas Color Chart Pros and Cons
Pros
Softer colors
Wider variety of alternate colors
Still offers some staple colors
Cons
More limited primary colors
Might not be suitable for all stores
Bold colors more alternative lifestyle
Color Us Pleased
Both the Gildan color chat and the Bella Canvas color chart offer stores great options for their products and garments. Whether you have a team store, sports store, or a nature-themed store, everything you need is right at your fingertips.

Isn't having two great companies and color charts to choose from gives you the options you want in your store the best?

Printify Lets You Take Advantage of Your Options
Having options is what Printify is all about. Choose your products based on your tastes and your print provider based on price, shipping times, and reviews. Printify's platform brings this all to your store – in one solution!

Download the Gildan color chart and Bella Canvas color charts.

Make it happen right now.
Share the article
Topics