Q&A: How Erhan & Aysen's Business Is Going Global With Printify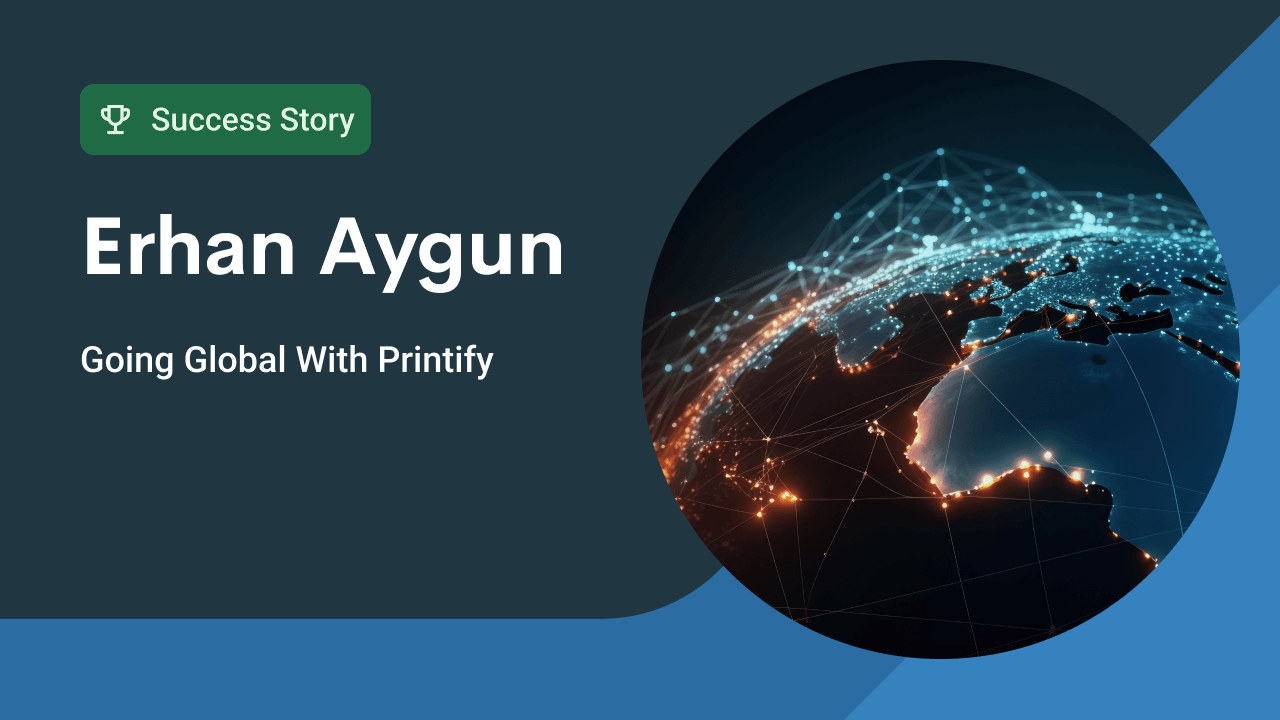 Order Routing, multiple currencies, and competitive product prices – we're always working on helping you unlock new markets and new profit opportunities.
Meet Erhan Aygun from Turkey. Erhan, his wife Aysen Aygun and team are taking advantage of Printify's international expansion tools and selling to merchants all over the world. They've seen tremendous growth in their business and learned a lot along the way. We asked Erhan about his experience, and he agreed to a Q&A.
Here's how it went.
Hi Erhan! Tell Us About Yourself and What Got You Started in POD
I recently graduated from Ege University in Turkey with a Business Administration degree. I love designing and creating merchandise with my designs. This is one of the main reasons I love my job.
I remember researching Print on Demand in early 2020. Considering all my options, I chose Printify because it's comprehensive, fast, and user-friendly. I think our first order with Printify was in the early summer of 2020.
What Type of Products Do You Sell?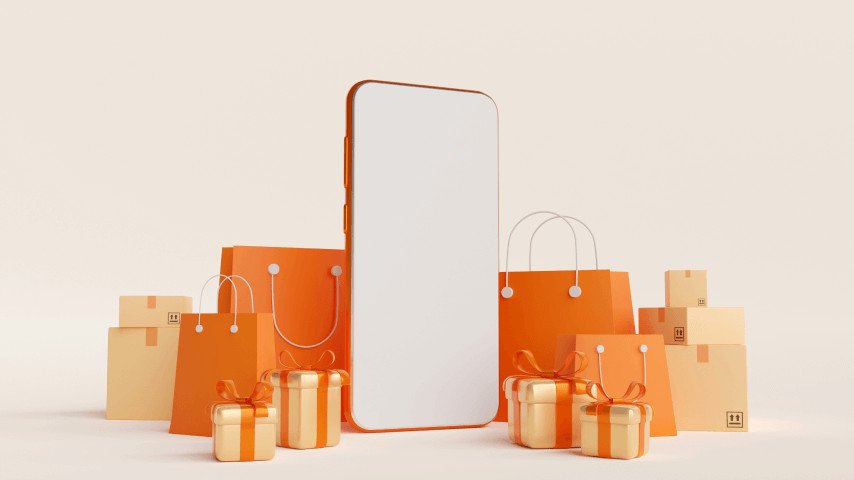 We sell various items, like t-shirts, tank tops, sweatshirts, hoodies, tote bags, mugs, and posters. We've also made money by selling carpets, curtains, and many different products, thanks to Printify.
What Made You Consider Other Countries?
We want to make it easy for everyone to get the designs and products we create. That's why we created stores where anyone can find something suitable for them.
How Did Printify Help You Expand Globally?
It's really valuable to us that Printify offers various Print Providers and products in almost every country we want to do business in.
We can process an order from Canada with a Canadian Print Provider or from Australia with an Australian Print Provider.
This way, we can serve our customers quickly and with high quality.
Did You Work With a Success Manager When Expanding Globally?
We didn't work with a Success Manager, but Printify's interface and features already make everything easy for us without needing additional support.
We plan to work with a Success Manager when using different Printify features and for our business development.
Do Production Costs Affect Your Sales in Different Markets?
Yes, they do. That's why we add a shipping fee for some countries.
How Do You Tweak Your Stores for Each Market?
Before designing a product, we analyze the individual market, the competitors, and prices. Afterward, if we see potential, we evaluate it and enter the market.
We also compare Print Providers – their product offering and prices – to make the final decision.
What Sales Channels Do You Use?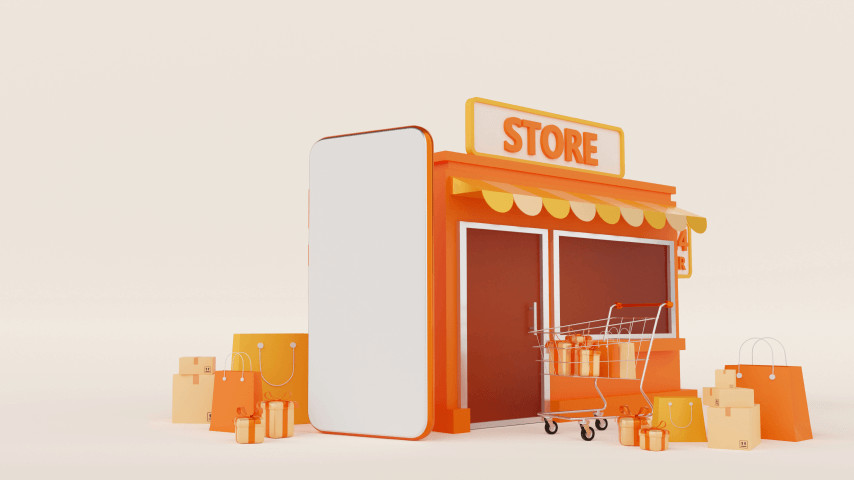 We used to sell on eBay, Amazon, and Etsy through Printify integrations. Currently, we primarily use Etsy.
Have You Faced Any Legal Challenges When Expanding Internationally?
We don't face many legal difficulties.
Once though, Etsy introduced special packaging requirements for orders in Germany. We contacted Printify to fulfill these by the book, and everything worked out smoothly.
What Were Your First Lessons About Selling to Other Markets?
First, learn about the needs and trends of each market.
Second, come up with individual approaches for each of them.
Third, a product trending in one market may not gain popularity in others. So always analyze trends well before designing.
Did You Face Any Major Challenges When Expanding Internationally?
Yes, we've overcome many hurdles, and we still do.
For example, when customers order from Brazil, we have to ask for their tax and phone numbers to ensure the orders don't get lost in transit.
For our customers in Japan, we have to write their addresses in Japanese. But since we work with international shipping carriers, we must provide the delivery information in English. So we have to contact our customers and edit these addresses manually.
How Did You Overcome These Challenges?
We always contact our customers and Printify's Merchant Support Team to solve any problems. We love that we can count on Printify's support 24/7 – they're very helpful in guiding us through such matters.
What's Your Biggest Takeaway From Selling Internationally?
There are many pros and cons to selling internationally.
Some product designs may be unsuccessful in one market, but surprisingly successful in another.
Printify's global-expansion efforts help us do it successfully and make lots of sales.
Do You Have Any Tips for Merchants Who Want to Expand Beyond Their Current Market?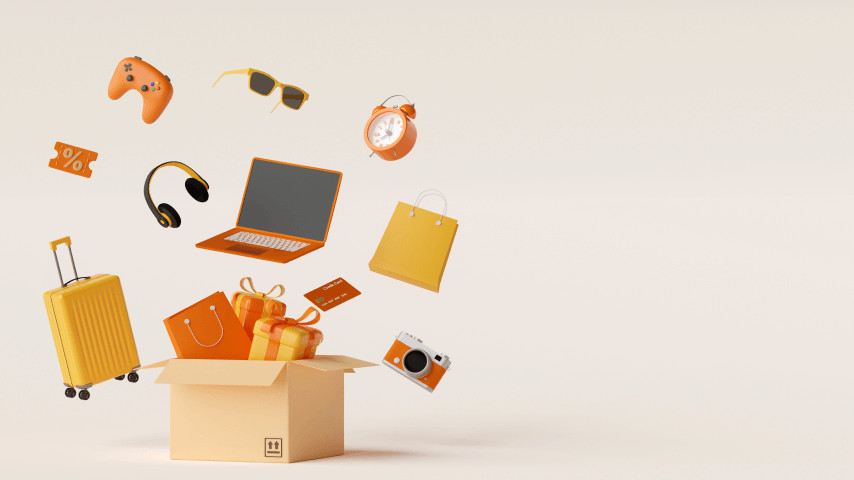 Market analysis is crucial for success because your customers and competitors in the UK and Canada are not the same. Identify different dynamics in each market to find what to sell and how to sell it.
Would You Encourage Other Merchants to Sell Internationally With Printify?
Definitely! As someone who has used many POD services, I can sincerely say that Printify is more like a colleague to me than a service provider. That's why if you want to expand internationally and grow your business, Printify is the platform for that.


We thank Erhan for taking the time and answering our questions about using Printify to unlock international markets. Learn more about selling to other countries, like Canada, Australia, and the UK, in our blog.
Share the article
Topics