8 Mega Tips From Successful Sellers To Maximize Your Holiday Sales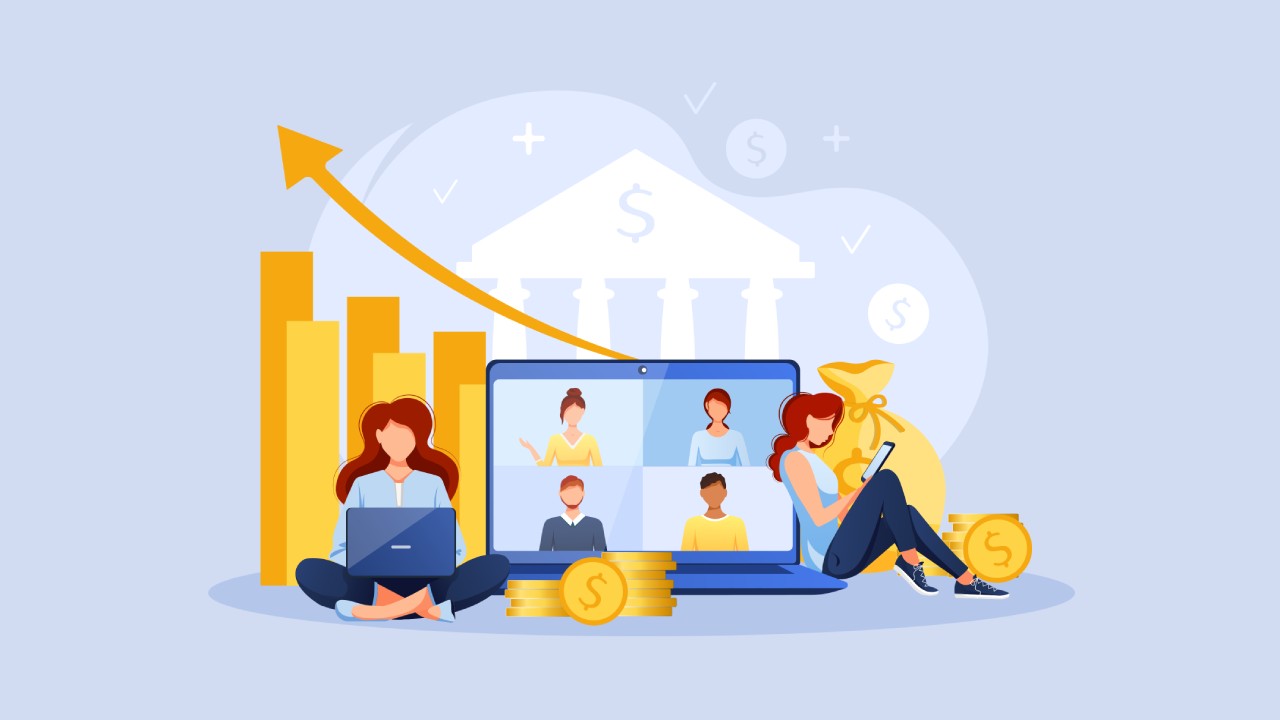 Twinkle lights at the storefronts are for print-on-demand veterans and newcomers, a signal for the start of the holiday season. It is an exciting time to grow a business as it is the beginning of the biggest sale period of the year.
For the last two years, we've made it a habit to get the best tips from our most successful merchants. If you're already overwhelmed and struggling for inspiration, our success story entrepreneurs are here to help.
Here is plenty of valuable advice to help motivate you for the next three months and hopefully give a major boost to your online sales.
1. Set Yourself up for Success from the get-go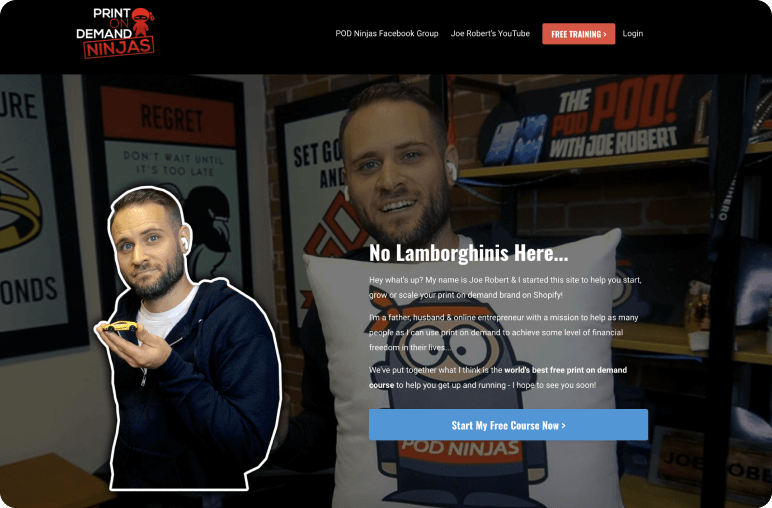 Starting a successful print-on-demand business isn't easy, and it's essential to have a plan in place before getting started. To that end, our first tip for maximizing sales comes from Joe Robert, an eCommerce expert-turned-influencer who now offers his own print-on-demand training courses. 
"When you're starting out, the first thing to remember is that this is a real business. This isn't a get-rich-quick scheme where you watch a 30-minute video and expect great things to happen right away. 
I'm not saying you need to draft an entire business plan, but you have to make sure that what you're doing makes sense. Put some real thought into the process, and don't set the whole thing up in a weekend."
Reading Joe's success story, you'll quickly notice that this eCommerce veteran prefers driving traffic to standalone websites than using platforms like Amazon or Etsy. Building a website in 2022 needn't be a daunting task. 
Check out our ultimate guide to getting started on Shopify or some of the more popular alternatives for building an online store.
2. Upload Plenty of Fresh Designs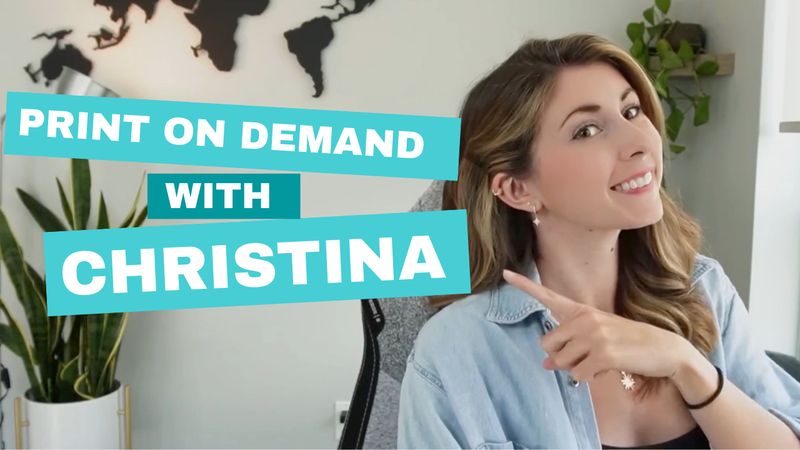 Christina Umerez built a business using POD, focusing on the holiday sales period of Halloween, Black Friday, and Christmas. Her tireless work ethic has made her $6-8,000 per month over her first holiday season.
"I recommend newcomers try and list 100 designs as quickly as possible. That sounds like a lot, but you can use the same basic template on two or three different products. Not all designs will sell the same. Sometimes it takes a lot of listings to eventually come across a design that people resonate with. I have over 800 designs listed, and only a handful sell daily."
Because Christina focused on evergreen designs rather than typical holiday-based niches, she ranked at the top of Etsy's search algorithm well into February. 
The sheer volume of products in her store soon enabled her to make a stable year-round income and leave the 9-5 grind for good.
3. Prepare for the Holidays Well Ahead of Time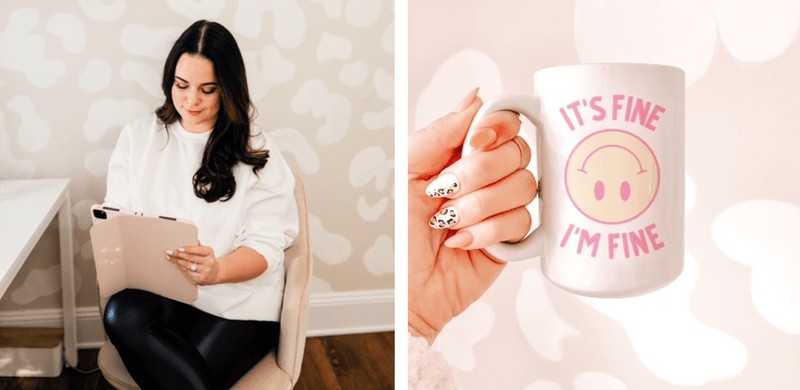 Amanda Heiser, or SketchyMandy as she's known to her fans, is another influencer who makes a significant portion of her yearly income during the busy holiday period. Here's what she has to say about seasonal preparations:
"The most important thing is to have your holiday and Christmas season mockups ready ahead of time. Make sure everything aligns with each seasonal event. Make sure you're excited about your products. Keep making a big deal about your items to keep your audience engaged.
This year, I did Halloween and Fall together in early September. After that, my goal was to get my main holiday items out for October 15th, ready for the Thanksgiving sales. 
After the holidays, I want to have a fresh collection for December 20th. My idea is to take advantage of people who might have gift cards or extra cash."
Has Amanda inspired you to prepare for your first season of holiday sales? To make life a little easier, grab a coffee and make some notes using our 2023 Holiday Sales Calendar for reference.
4. If a Design Works, Rinse and Repeat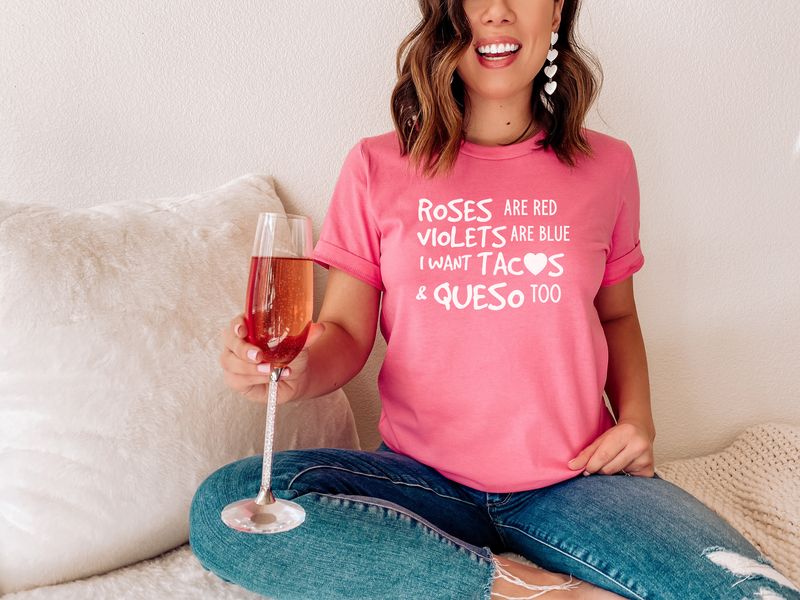 Tyler Olsen became a pro at selling specific holiday-themed products, notching up a huge $100,000 profit from Mother's Day sales alone. Tyler's top tip is essential for established sellers stressing about what to offer customers as another holiday season approaches.
"Since I started making holiday sales, I keep the best-selling designs from each holiday and re-use them the following year. It's probably the best trick I've learned. 
You get new customers yearly, so you will always find people interested in good designs. Some customers might even come back for them. I keep two or three designs that I know will sell well. It also means I don't go into a design frenzy every holiday."
Tyler's strategy can be a great way to recycle older designs. It presents an ideal opportunity to sharpen up last year's products as your design skills improve without needing to reinvent the wheel. For top tips on turning humble t-shirts into best sellers, head over to this post.
5. Keep Track of Failures and Successes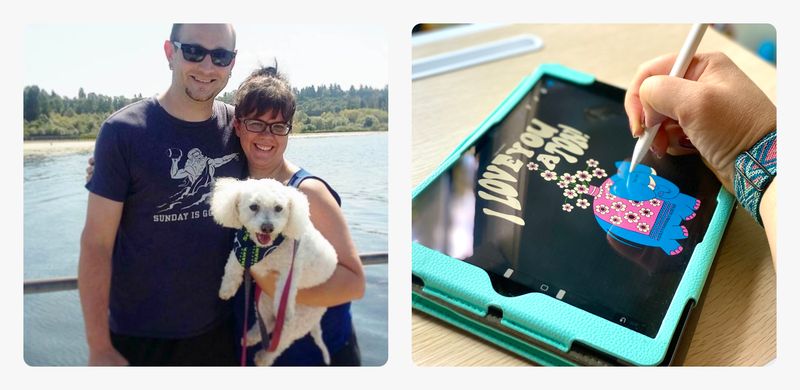 Terra Dime, the owner of Puddin Threads, managed to build a very successful business on Etsy. So how did she find success in such a crowded market? It turns out that trial and error can be a viable business strategy – but only if you're meticulous in cataloging your results. 
"I always make lists of things that worked well, plus any mistakes I've made or ideas that failed. Keeping track of experiments is really important. I have multiple spreadsheets with different tabs where I keep detailed notes. 
This system has really helped me keep track of how well each of my designs is doing. Plus, I can easily find out which colors are most popular by tagging entries with color codes."
On a busy month, Terra might need to log the stats of over 200 customers, but she insists that once set up, the process only takes 20 minutes to an hour. 
After compiling a vast database of notes, the entrepreneur finds the information valuable for spotting trends and avoiding repeat mistakes.
6. Understand Your Buyer Mindset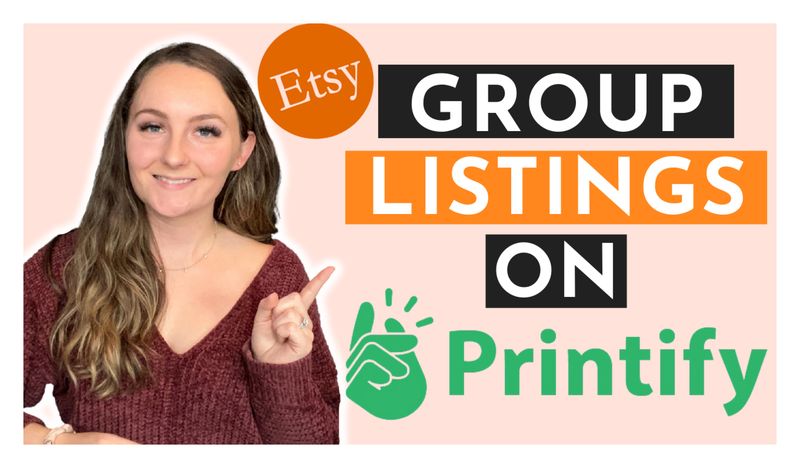 Although most newcomers to print-on-demand are happy keeping their business as a side hustle, many are so successful that they're able to quit the 9-5 forever. Cassiy Johnson is one such seller who went from losing her job during the pandemic to earning $525,000 on Etsy in two years. 
"It took me a little longer to figure out what motivates purchases and what Etsy customers want to buy. Most of my sales come from organic reach, with the bulk of shoppers looking for something specific. It's rare that people click on my Etsy shop and purchase multiple different items. 
People tend to shop from the listing and then move on. And I know that because that's how I've always shopped on Etsy. People always buy from search rankings listed on the first page."
Cassiy found success by figuring out how her buyers browsed for items. If you're keen to get started on Etsy, you can check out this guide to make the most out of one of the most popular POD beginner platforms.
7. Offer Steep Holiday Discounts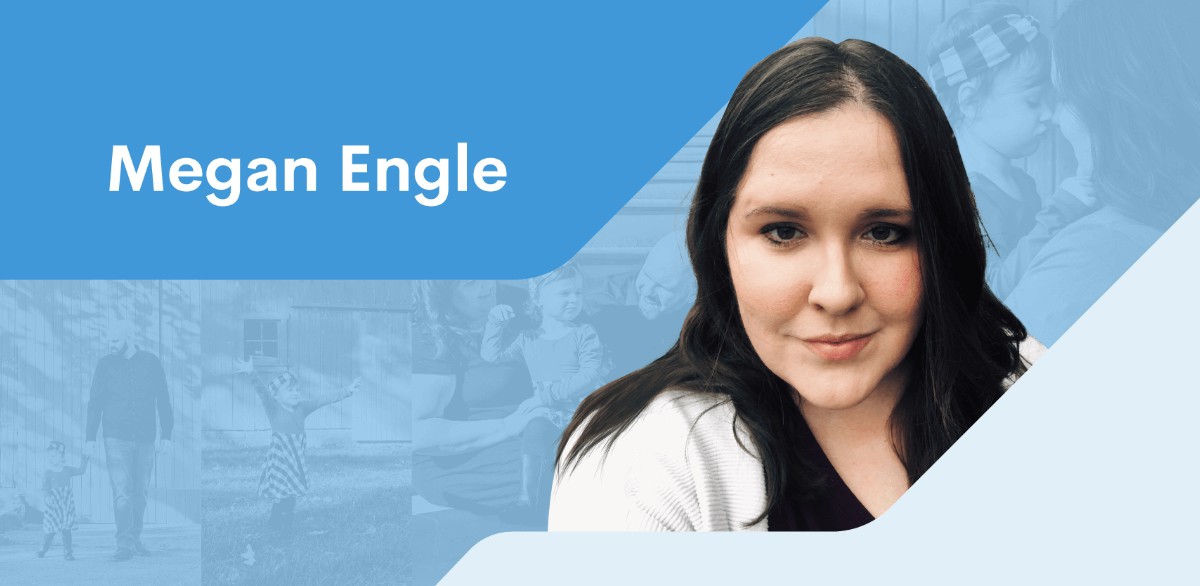 Megan Engle lost her 9-5 job when she was 7 months pregnant. Despite this knockback, she quickly turned her life around using POD to create the life of her dreams. Now she can spend more time with her young family. 
Although Megan wasn't prepared for last year's holiday season, we're sure her planned tactic will boost sales dramatically in 2022.
"Last year, I hadn't been up and running for very long. My design skills weren't excellent, but despite that, I still made many orders. This year, I plan on having a 20-25% sale at my Etsy stores until Christmas. 
If you price your items higher, you can afford to run sales most of the time and still make a profit. I'll be running sales for both Black Friday and Cyber Monday this year. I also like to list my Christmas sale deadlines in my store to encourage people to order as soon as they can."
You can read more about Megan's journey to success here. Once you're suitably inspired, check out our guide to making the most of the busy Black Friday and Cyber Monday weekend, including tips on offering discounts at your store.
8. Stick to Your Niche, but Know When to Pivot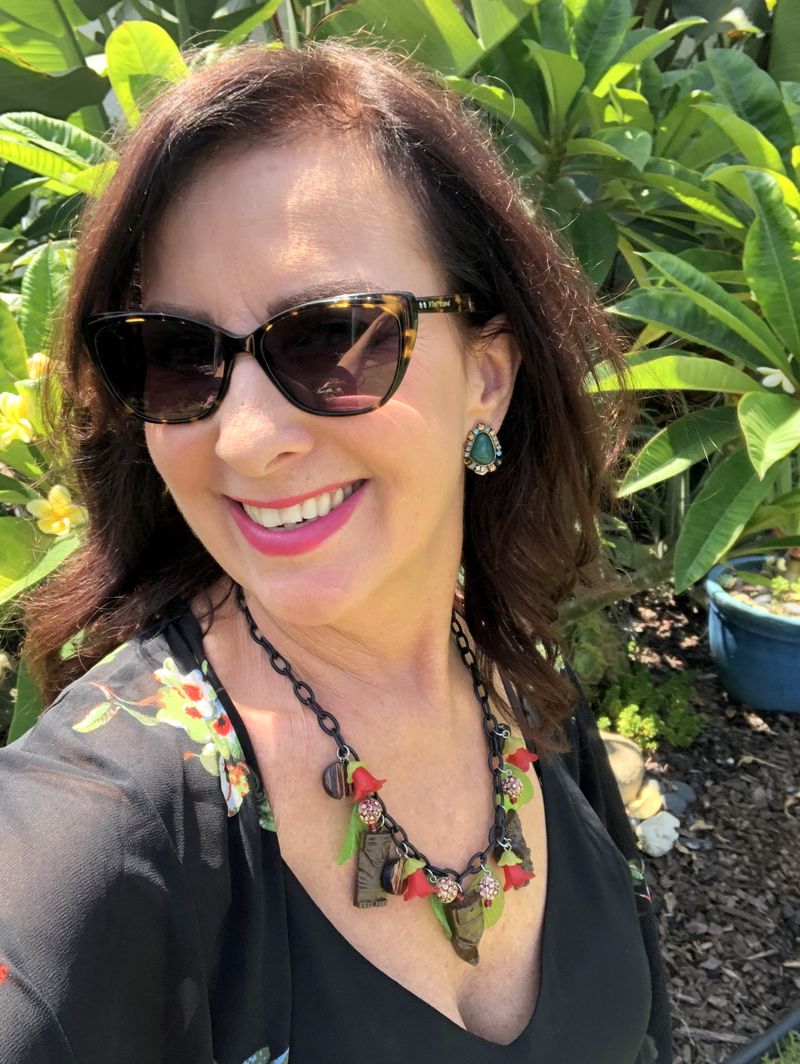 With Halloween just around the corner, we'll leave our final tip to Carole Knaus, a lover of all things retro, who set up a side project to her main business – a spooky store that was built to take capitalize on of this popular holiday date.
"The seasonal stuff on my main store began to veer away from my main niche, and some of the designs were too far from my original vintage feel. As some items were going towards a more gothic look, I decided to build a second website and see how it worked"
While it would have been perfectly reasonable for Carole to use her main store to sell seasonal home decor to people hosting house parties, once a sub-genre starts to dominate your main niche, it can lead to a certain amount of confusion, damaging your main brand.
Are You Ready for This Year's Holiday Season?
Hopefully, our eight mega tips from successful sellers have inspired you to prepare for the upcoming 2022 holiday season. Although time is running out to upload spooky Halloween-themed designs, there are still plenty of opportunities to profit during print-on-demand's busiest period of the year. So go forth and make mega sales this season.
Share the article
Topics