7 Free Traffic Channels for Affiliate Marketing in 2023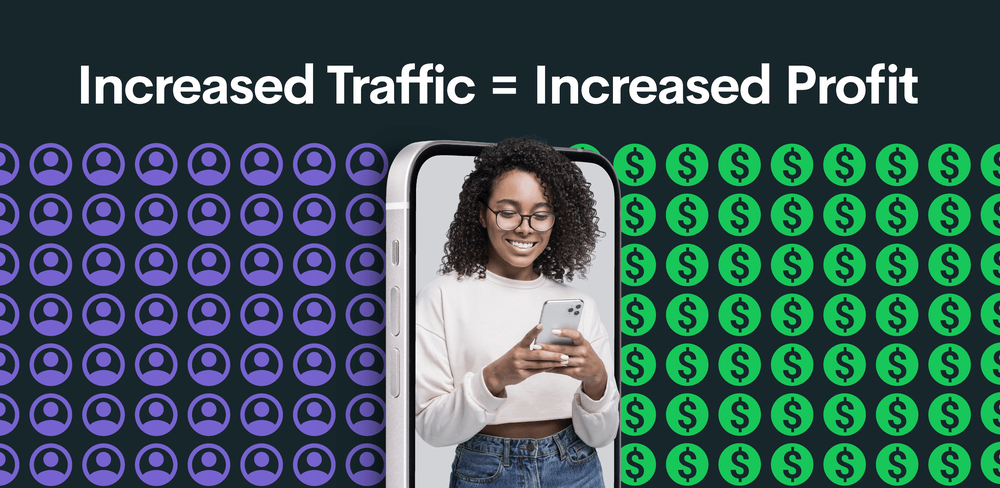 Are you taking advantage of affiliate marketing and its profit-making potential yet? A little internet-savvy is all that's required to make the most of these eCommerce programs and enjoy another revenue stream.

This isn't a business idea that requires an upfront investment, either. There are so many free traffic channels available online that you could earn money straight away as a marketer.
Affiliate marketing programs can be a lucrative business. Even if it's not your main source of income, we seem to use the internet all day long these days. Doesn't it make sense to try and get some money out of it?
What Is Affiliate Marketing?
Affiliate marketing is basically a referral program. Online retailers with affiliate programs allow people like you to make money simply by recommending their products.
The way it works is that you earn commission on every sale that's generated as a result of your recommendation. How do they know which sales are generated by you? Usually, they provide you with a unique affiliate marketer link to share.
Each sale that is made using that link is attributed to you, and the number of products you indirectly sell will determine the amount of cash that you earn. As you can imagine, this is an amazing way to monetize an online following.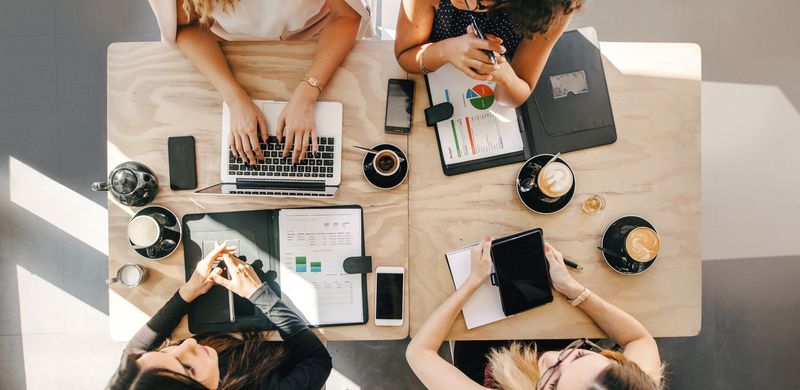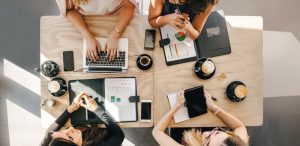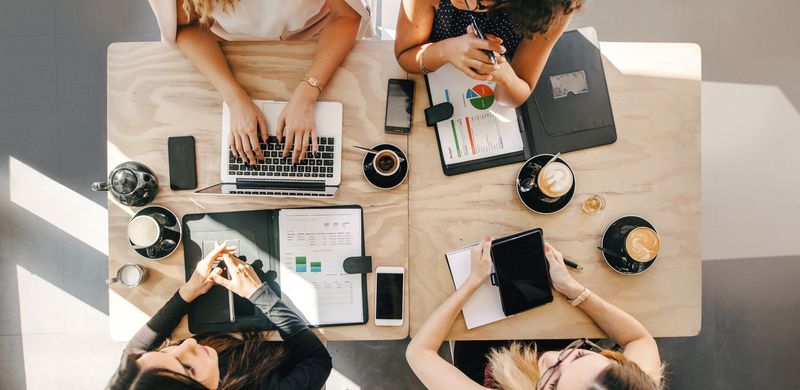 What Are the Main Challenges of Affiliate Marketing?
To make decent money from affiliate marketing, you need to find programs with strong incentives. Look for places that will pay you a relatively high commission on every successful referral you make.
You also have to find products that people are likely to actually buy. Consider who your market is and cater to them directly.
Sure, it'd be great to earn a hefty commission on a big-ticket item, but if your audience won't invest in a product like this, your efforts will be in vain. Keep your recommendations relevant and realistic to maximize earnings.
Perhaps the most crucial challenge you must overcome to be a successful affiliate marketer is actually finding an audience to market to. Don't worry — there's no need to spend a fortune raising your profile.
Instead, you can take advantage of these free traffic channels to reach more people, attract more interest, and convert that interest into sales.
What's the first website you open when it's time to make an online purchase? For most people, it's got to be Google. That's why it makes sense to boost your rankings on the results page through search engine optimization (or SEO.)
If you're one of the first suggested pages when shoppers search, then you have a far higher chance of winning those must-have clicks. All you have to do then is convert them into sales with your skills of persuasion!
It takes time, but if you can gradually climb the rankings through keyword-infused content and inbuilt links, you're likely to attract more visitors.
Successful blogs attract a loyal following, so when a product is suggested on the site, readers are more likely to sit up and take notice! That's why it's a great idea to submit a guest post to an established, relevant blog.
The blog owners will likely promote your guest post across their platforms, introducing your content to a brand new audience. It works both ways: you can also invite others to post on your blog! The author will then share their work, bringing traffic to your site.
Of course, you should ensure that any content you post — whether on your platform or someone else's — is of the highest quality.
If you think Reddit is the exclusive domain of gamers and gossipers, you're very wrong! These days, many people consult Reddit for honest product reviews. Subreddits dedicated to niche topics can end up in strong and active online communities.
Because these communities are so focused on a particular topic, you need to make valuable, relevant contributions to get noticed. If you're too spammy or self-promoting, expect to be ejected from them!

This could be a great traffic channel for someone who enjoys building relationships online. Regularly contributing to a subreddit may take time and energy, but it could result in significant sales.
4. Q&A Websites and Forums
When it comes to affiliate marketing, many people believe that the most targeted approach possible is also the most effective. If someone is explicitly asking for advice regarding a potential purchase, then they're an ideal candidate to receive a relevant recommendation.
This is why some affiliate marketers are active on Q&A websites and forums. You might choose niche forums according to the kind of products you want to promote, or you could cruise more general sites such as Quora and Craigslist looking for topical queries. There are bound to be Facebook groups you can join, too.
Are you a creative person? TikTok offers plenty of possibilities for innovative and exciting content creation. It may be a relatively new platform, but underestimate its influence at your peril! For younger generations especially, TikTok is a must-check app.
On this platform, you can use a range of tools to create short videos. Aim to make them entertaining to engage as many people as possible. You'll have to use your imagination when it comes to incorporating products…
Put your affiliate links in the bio space of your profile and direct viewers to click that link as your call to action. Using this method, TikTok could become KaChing!
When you hear "YouTuber" you might think about young influencers, silly stunts, and exaggerated internet drama. Affiliate marketing doesn't require any of that. Many people use this platform to access straightforward, informative content such as reviews and tutorials.
Both of these video types lend themselves easily to YouTube affiliate marketing. You're also allowed to share your marketing links in your video description, which is handy. Any YouTube user searching for and viewing these videos is likely to be highly interested in making a purchase.
You can be the one that helps them decide what's best to buy, meaning both of you will benefit!
You might see Instagram as simply an app for images, but in recent years this social media platform has diversified significantly. You can still share pictures, of course, but you can also broadcast live to your followers or even entertain them with short, TikTok-like videos called Reels.
Shopping has become more important on Instagram: users are shown products through adverts and they can even make purchases through Instagram's "shop" section. Affiliate marketing is right at home here!
Bear in mind that unless you have a very high follower count, you won't be able to directly link to products from your Stories section. However, you can still promote your affiliate marketing link in your bio.
Choosing the Best Traffic Channel for You
When deciding which free traffic channels to pursue, consider the following questions:

Think about which medium you are most capable of excelling with. Some people are born naturals in front of the camera, so they make compelling video content. Others are talented wordsmiths who can write blog posts that convince.
No matter which medium you choose, it will likely take some work before you can hit your stride. Remember, there are many free online resources that can help you refine your content.
Knowing the type of people that you want to reach will help you decide which kind of content is most likely to be effective. Are you targeting a specific gender or age group? Are you focusing your efforts on a particular niche, such as beauty or technology?
When you try to please everybody, you often end up pleasing nobody. A more thoughtful and strategic approach now will save you time and effort later!
Once you've determined who your audience is, you can figure out where they hang out online. Find out the favored social media platforms and the most-used hashtags.
Doing this will also help you avoid wasting content on mediums that don't serve you: if you're aiming for an older audience, you probably don't want to spend hours crafting TikTok videos, for example!
A little market research could really pay off here. Weigh up the different free traffic channels available and see which ones are most relevant to the people you want to attract. Then, focus your energies and attention on those!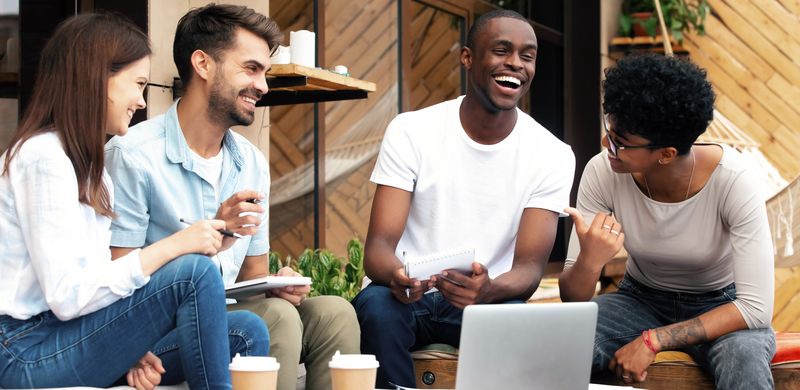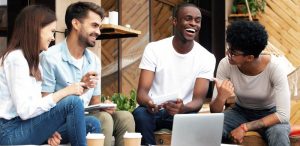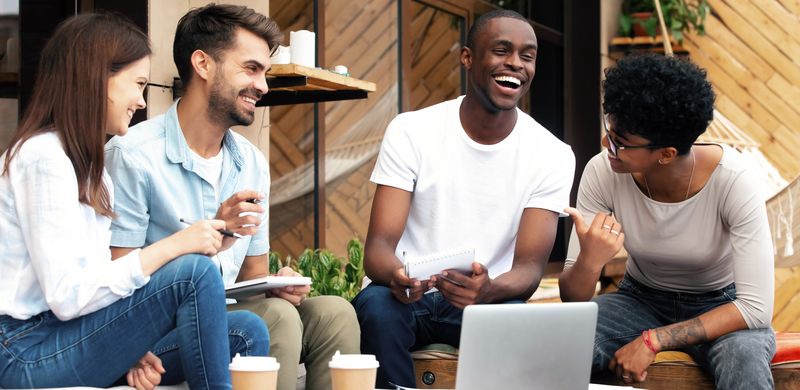 Printify Affiliate Program
Did you know that Printify has its own affiliate program? That's right: you can make money promoting amazing custom products from our extensive catalog. There's bound to be something that your audience would like in there.
Simply sign up here or use your pre-existing login details to join. Every order generated by your content will result in a 5% payment. You'll also earn commission on every subsequent order made by customers referred by you for a period of 12 months.
Now you know how to harness free traffic channels to promote affiliate marketing products. It's time to get out there and stimulate some sales!
Join The Affiliate Program!
Share the article
Topics