A clothing line is a collection of apparel designed for a specific demographic and sold in retail or online shops.
A clothing line is a collection of apparel designed for a specific demographic and sold in retail or online shops.
Want to start a clothing line? Good idea. The online clothing industry is growing – and is expected to be valued at $153.6 billion by 2024. However, not many entrepreneurs know where to start or what is the best way to design and sell clothes. Don't worry – we're here to help.
Clothing Line Business Checklist
Having a clear plan is important for your business's success. A plan helps you chart out the requirements of work and discover the unknown. Some things you can consider putting in your business plan are:
The most common business structures include sole proprietorship, partnership, limited liability company (LLC), and corporation. Building a business entity like LLC or corporation saves you from being liable if your clothing company gets sued. However, it's best to initially choose the sole proprietorship structure, as it's easy to file paperwork and make your business official.
Before you start running your business, you need to register for some state and federal taxes. To register for taxes, you must apply for an EIN. A simple Google search will educate you on the EIN process.
You will have different options for how your business will be taxed. Specific taxes might apply to your small business, and you can read up about them.
Open a Business Bank Account
For personal asset protection, it is necessary to open a business bank and credit account. If you mix your personal and business accounts, your assets are at great risk if the business is sued.
Opening a bank account:
Get Necessary Permits and Licenses
Your business needs necessary permits and licenses to operate, and failure to acquire them can lead to your business being shut down.
Clothing businesses create a unique concept, design, and product. It is crucial to protect your unique items by registering for a suitable trademark and copyrights. 
3. Choose Your Clothing Niche and Brand
The most successful clothing lines focus on a niche after realizing a demand. For example, instead of selling baby clothes, you can focus on eco-friendly baby clothes. Instead of workout wear, you can focus on workout wear for plus-sized women. As you build your brand, keep differentiation as the main goal.
Here are the things you must keep in mind when crafting your clothing brand: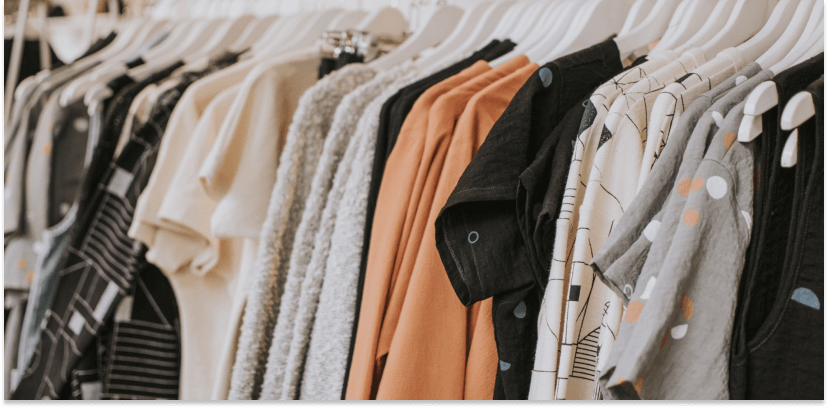 4. Start Design and Development
This is the most exciting part of launching a clothing line. Even if you have a design concept of just one item, get it on screen or paper (as a scratch). Use a program like Adobe Illustrator to convert your ideas into digital illustrations. After the sketch, consider the information you'll provide to the manufacturer. From designs to materials to measurements, you'll need to give precise technical specifications and product details.
The next step is to work on pattern grading and making before you find a manufacturer.
5. Source Your Fabrics and Designs
Networking is going to be your main tool when looking for good fabrics in the market. Trade shows, fairs, and social media are the best places to start networking. Before taking the leap, determine whether a fabric mill or a jobber is what you need when it comes to fabric. Moreover, factors like stock availability, shipping, lead times, and cost affect the decision.
You can find a good pattern maker for your clothing collection, depending on the needs of your clothing collection. Or you can try your luck online, where there is an endless stream of designs and patterns to use or get inspired.
6. Consider Print on Demand for Clothing Production
The easiest way of starting your clothing line is by printing your designs or brand logo on blank clothing items. It may sound clichéd, but there is a huge market out there for entrepreneurs who want to keep it simple. Print-on-demand clothing is ideal for startup owners with low budgets (under $1000) but a vision.
Print on demand involves a direct-to-garment printing method using a special printer to print a design on fabric. These special printers can print full-colored designs onto fabric. You can create something simple but beautiful with print on demand and keep the entire process cost-effective.
Here are some pros and cons of print on demand for clothing businesses:
Working with a print-on-demand partner makes your life easy in this line of work. Once you receive an order, it can go straight to your print partner through automation. Print partners will also pack and ship your order to the customer. 
7. Build a Clothing Store and Start Selling
If you are looking to sell clothing online, you should first choose an ecommerce platform. Shopify is a platform that will be the easiest to help you get started on this business journey. Shopify's App Store has many print on demand apps that can connect you with printers for clothing designs. Moreover, Shopify enables you to sell to customers around the world.
When setting up your store, you should implement your branding guidelines, logo, and brand visuals. A compelling brand story makes people relate to your business journey more. Moreover, an About page with all relevant information about your brand helps people learn your brand's story and who you are.
Build a Shopify store today as a first step to giving exposure to your clothing line.
Frequently asked questions