Light, friendly, and used everyday, custom shower curtains are a huge sales opportunity. Check out our step by step guide to creating and selling custom shower curtains!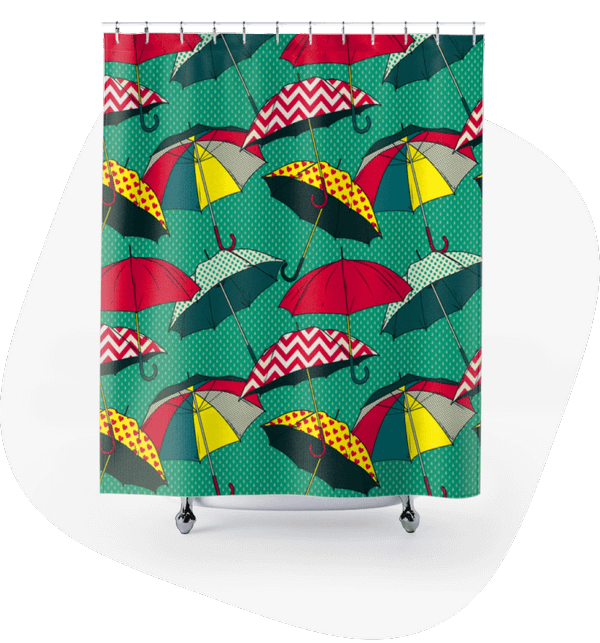 Create your own custom shower curtains online and start earning
Get inspired and sell your designs on custom shower curtains
According to Statista, the bathroom linen and accessory market are over $5.4. That means people are spending big on their bathrooms, so let's dive into how you can make some money with custom shower curtains!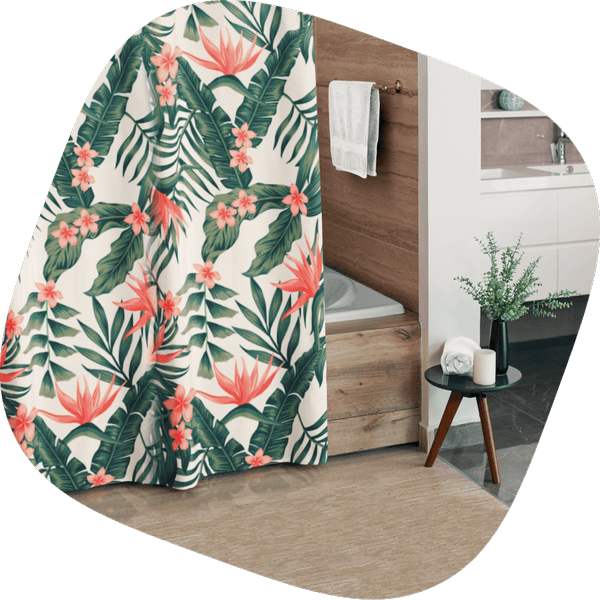 The bathroom is undergoing something of a revolution. More and more people are embracing ironic designs, and allowing their personalities to shine through using touches like custom shower curtains. Rubber ducks, battleships, and even daily affirmations are showing up on shower curtains. Hop in on this trend with your own amazing designs.
Of course, there's always still room for traditional design and elegant sophistication, so if this is more your style, don't worry. You'll still have a huge base of potential customers willing to purchase your custom shower curtains!
Sell the best custom shower curtains in your store
Our shower curtain is ready to help your customers get through the morning! It is 100% polyester and features 12 durable buttonholes. 
This shower curtain should see years of use for your customers. That means thousands of smiles and elegant looks in the most personal room of the house. What do you think you could add to our shower curtain? Start here.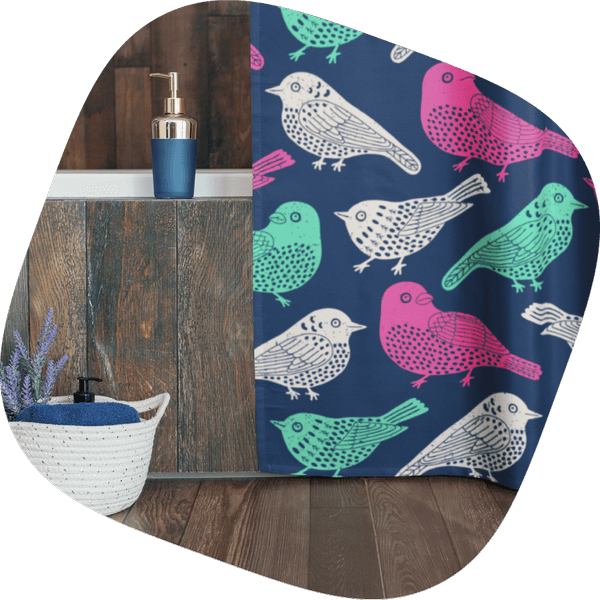 Any questions about custom shower curtains? We've got you covered
Custom shower curtain mockup generator
The mockup generator is your first step on your journey to creating your product. Our generator will warn you if your design doesn't quite match the best practices for POD. Pay particular attention to the DPI indicator at the bottom right. That will let you know if your image or design is high quality enough to be used at the size you're trying to print on.
Once you're happy with custom shower curtains and the DPI indicator is good, go ahead and order a sample. That way, there won't be any surprises, and you'll be able to sell your products with pride! After you're done, there won't be any inventory, just wait for a customer to place an order and start earning!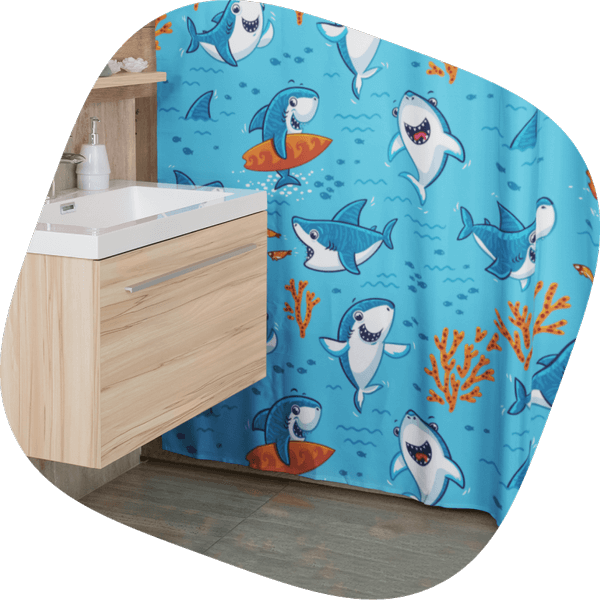 How to sell custom shower curtains online?
We work with great platforms like Etsy, eBay, Shopify, Wix, and WooCommerce. Each one of these has different advantages and disadvantages. Etsy and eBay are a great traffic source that will allow you to use their brand strengths to find customers. They'll take a higher percentage than if you sold the custom curtains on your own. 
Shopify and Wix are monthly services that allow you to sell products on your own website. They're great for just gettings started if you don't have a lot of web design experience if you just want a no-hassle approach to selling online. WooCommerce is a WordPress plugin that turns any WordPress based site into a store. If you're a bit more advanced, this will help you lower your monthly costs but may consume more of your time.
No matter which solution you choose to integrate with Printify, including our custom API, we'll work to deliver the best performance to your store!
Custom shower curtains and print on demand
Print on demand allows you to wait until the product is ordered to produce it. Your curtain will be produced once your customer places an order. After that, it will be sent to your customer. But first, take a look at your product in the mockup generator. Then make sure you order a sample to be positive it's what you want your customers to get when they buy. 
Now, just publish it to your store and start selling!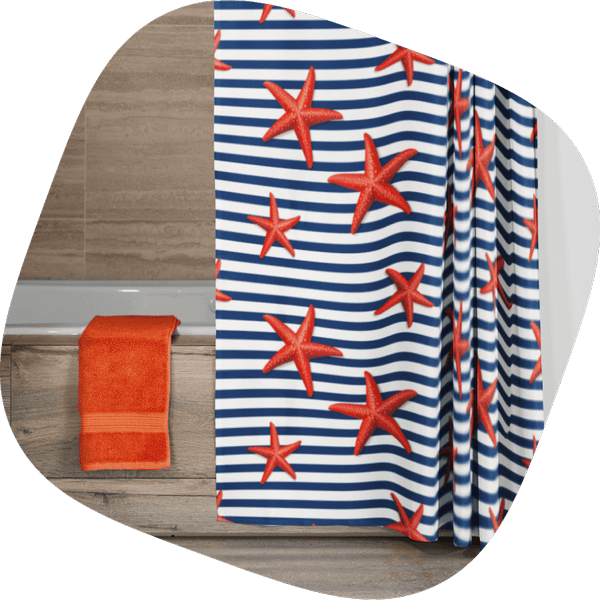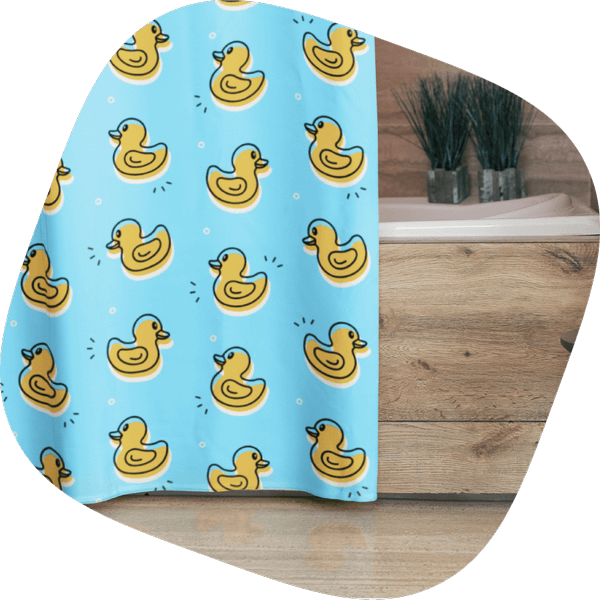 Why choose Printify to sell custom shower curtains?
Printify offers you the best of both worlds: great service providers and the choice to choose which one you want to work with. You'll be able to compare ratings, prices, and shipping times to choose which provider works the best for you. 
If you do run into any challenges, contact our world-class support team to resolve any issues. We're available 24/7 to answer your questions.
Get started selling today by creating your account!
Start selling custom shower curtains!