In the world of plain stationery, custom clipboards are like a breath of fresh air. Say goodbye to the mundane and welcome the extraordinary – clipboards you can customize to your heart's content and add to your store with just a few clicks.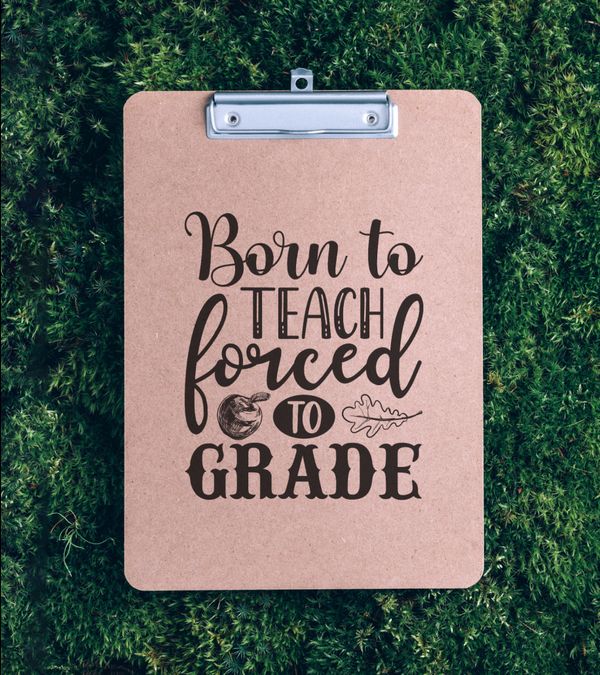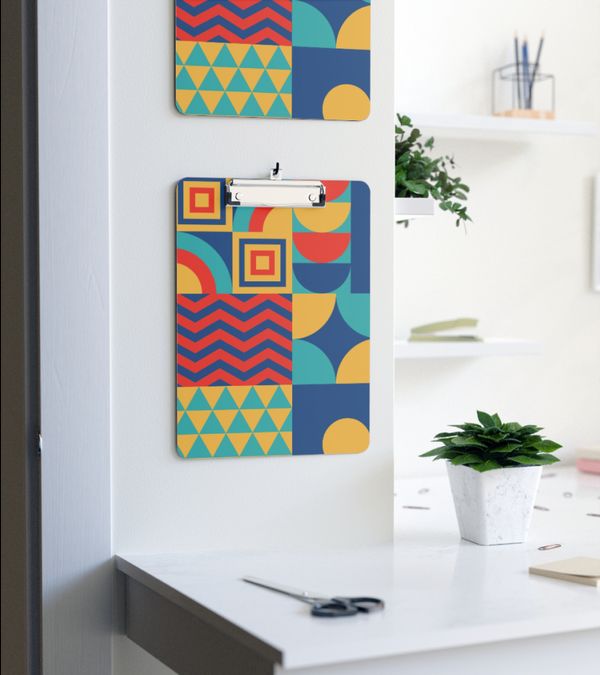 Make Your Own Custom Clipboards
Why Sell Personalized Clipboards?
With the global market for office stationery and supplies, it's clear that selling custom clipboards is an excellent way to make money.
Not only are clipboards a staple for businesses everywhere, but they're also a must for various professions – healthcare workers, professors, teachers, coaches, public speakers, students, and many others who use them regularly.
Whether you're stocking up on custom office supplies, searching for new products to add to your store's collection, or want to make customized promotional products for your business, custom clipboards are an excellent choice – they're practical, versatile, and affordable.
As practical as they are timeless, our customizable clipboards – made with a strong fiberboard interior – are designed to withstand the trials of everyday life.
Whether at the office, building site, or educational institution, they're perfect for working on the go.
If you're searching for the best clipboards, try one of ours – whatever your customers' preferences, you can personalize these to suit their needs. If you like, you can even add a two-sided design.
Our customizable clipboards cost $21.82 and come in one standard size – 9"×12.5".
Make Your Own Custom Clipboards Today!
A Few Clipboard Design Ideas
Although often overlooked as a symbol of office drudgery, the humble clipboard doesn't have to be boring, dull, or standardized.
With our Mockup Generator, anyone can unlock their creativity and make unique products with whatever design they like.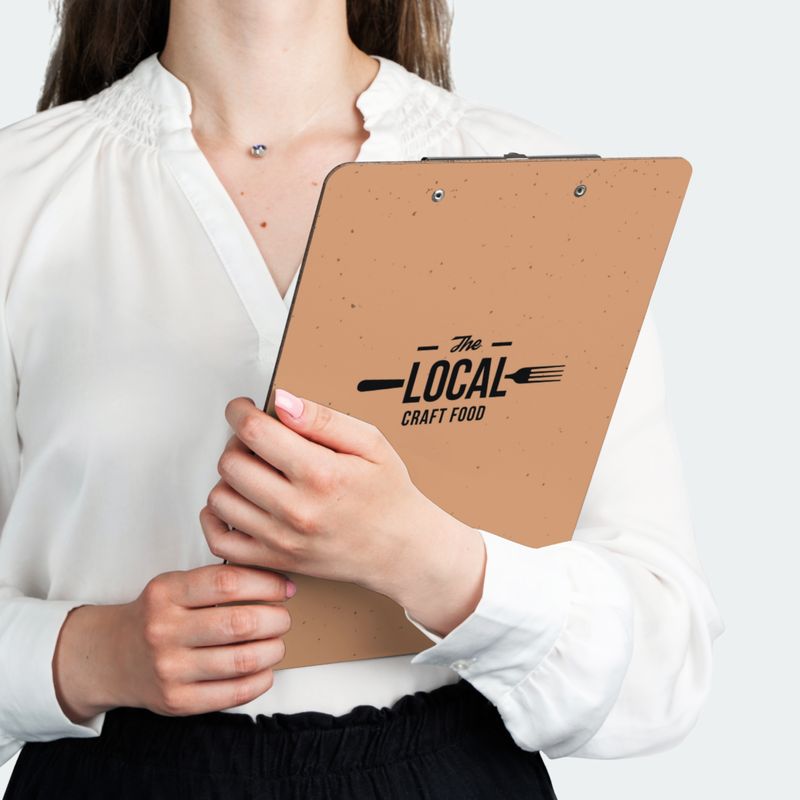 Personalized Clipboards With a Logo
Regarding brand identity, promotional items, such as custom clipboards with a logo, are an easy way to engage with your clients, outclass the competition, and promote and advertise your business.
Personalized Clipboards With a Heartwarming Teacher Quote
If you know a teacher who uses a clipboard, surprise them with a personalized one created just for them. 
A personalized clipboard created with Printify can be adorned with a heartwarming teacher quote and their favorite colors, making it the perfect gift.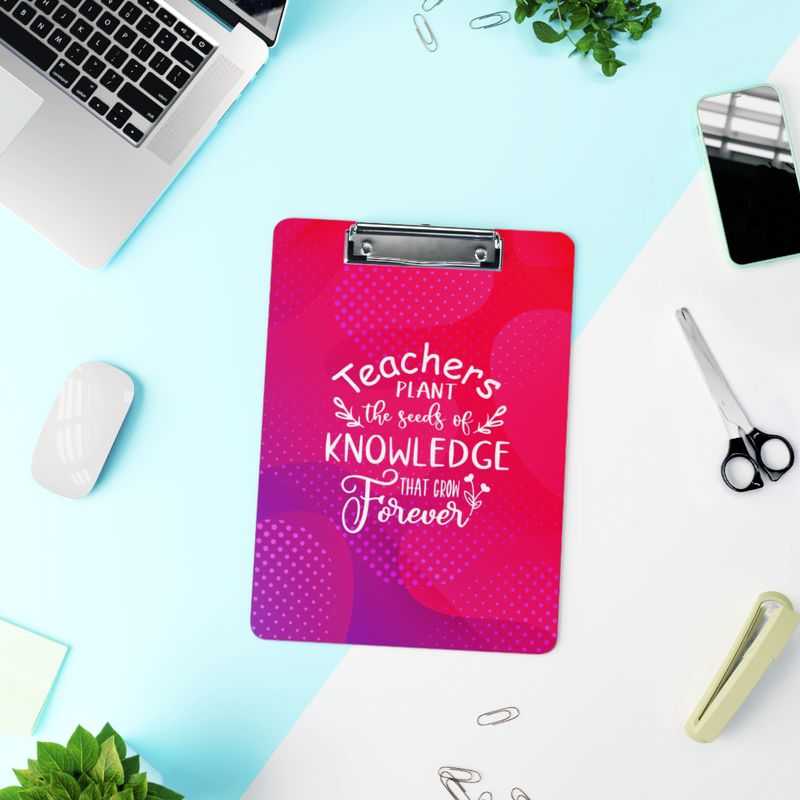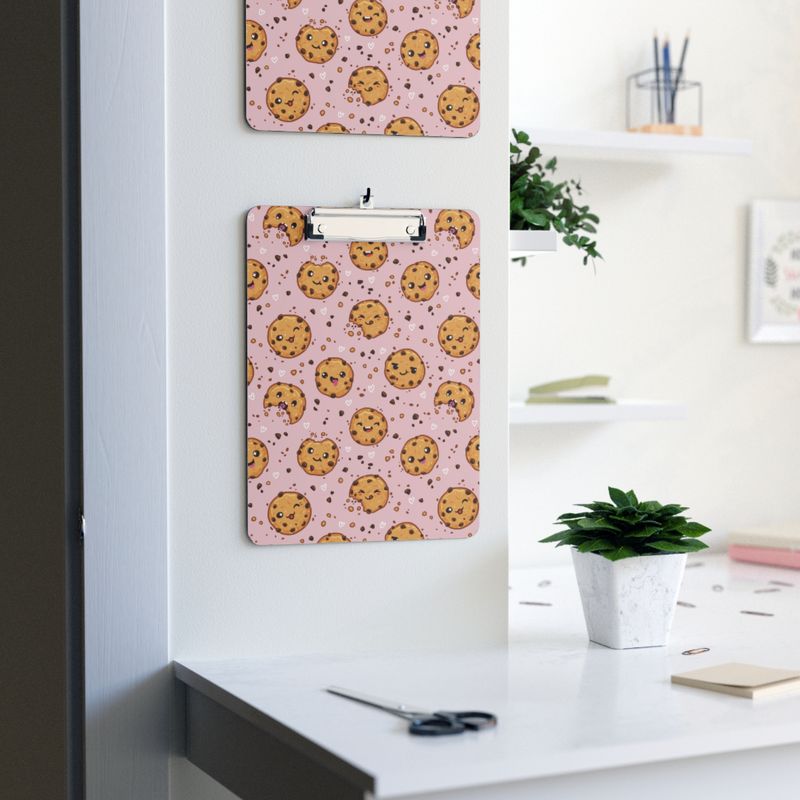 Personalized Clipboards for Kids
If you cater to an audience with children, try creating a range of clipboards with cute photos, illustrations, or text.
Whether for school or play, a customized clipboard makes learning more fun, exciting and engaging.
Personalized Clipboards for Nurses
A clipboard is useful for various professions, especially for nurses constantly on the go.
With the right design, you can transform a simple clipboard into a stunning accessory that medical professionals can carry with pride, confidence, and style.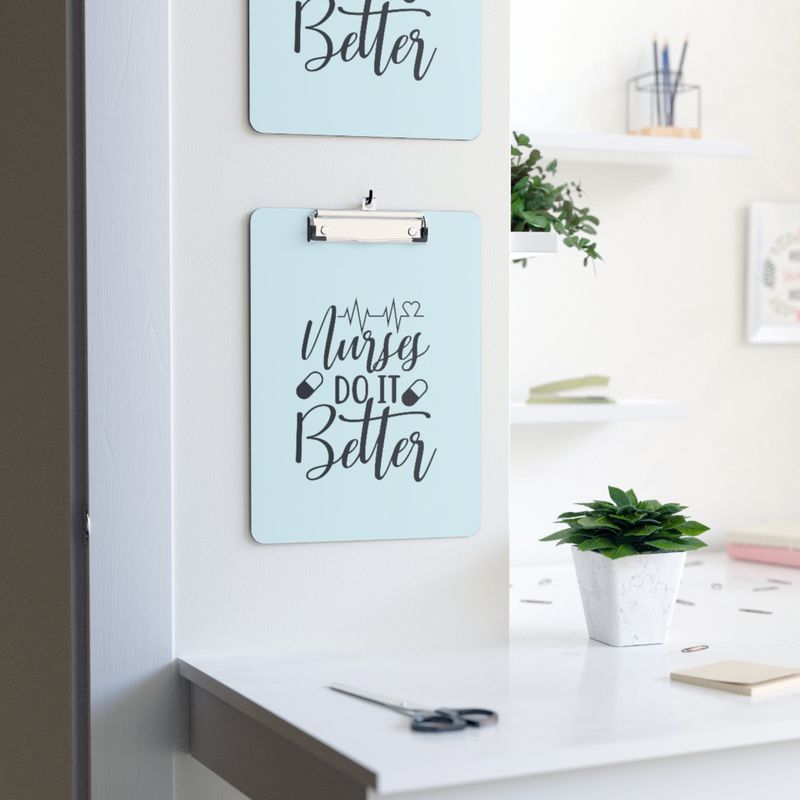 Make Your Own Personalized Clipboard Today!
How to Start Selling Your Own Custom Clipboards
With Printify, anyone can design, create, and sell high-quality clipboards.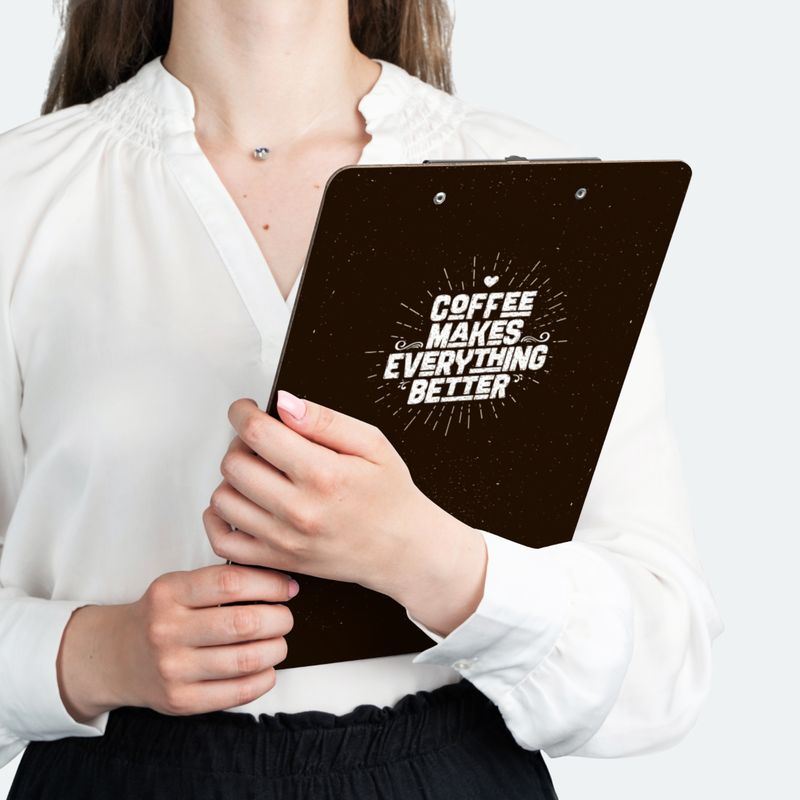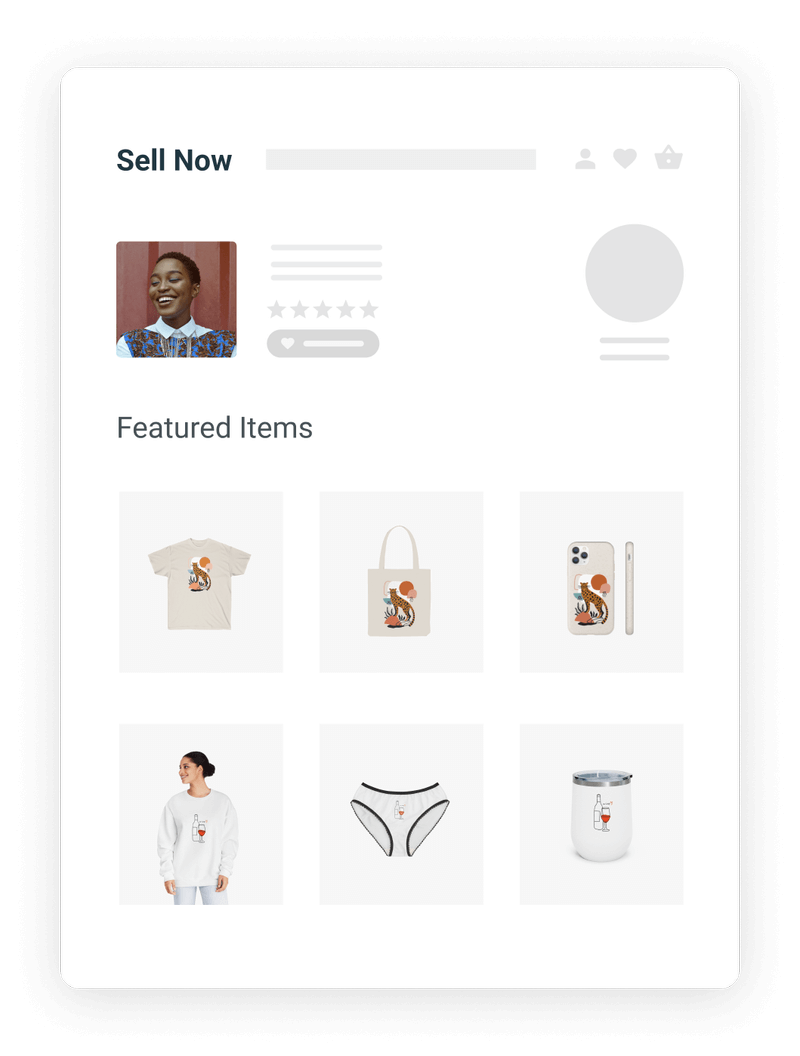 Step 1: Create a Free Printify Account
Simply go to our registration page and sign up for Printify services – it's a straightforward, secure, simple, and hassle-free process that costs nothing.
Step 2: Design Your Product
Whatever design you have in mind, our Mockup Generator allows you to match your vision with reality – easily add your art, text, photos, or illustrations straight to the clipboard.
Step 3: Connect Your Store
To start a print-on-demand business, you need to have a sales channel. With Printify, you have a wide variety of sales channels to choose from, so you can pick the one that best fits your business needs.
Step 4: Publish and Start Selling
When your clipboard is ready, and you've integrated with the sales channel of your choice, simply publish your products to your digital shop. As soon as you sell a clipboard, send it to production, and we'll print, package, and ship it directly to your customer's doorstep.
With Printify as your trusted partner, you can start your print-on-demand business without investment, inventory, or logistical worries.
Whatever you'd like to achieve, our mission remains the same – to help you make more money with less effort.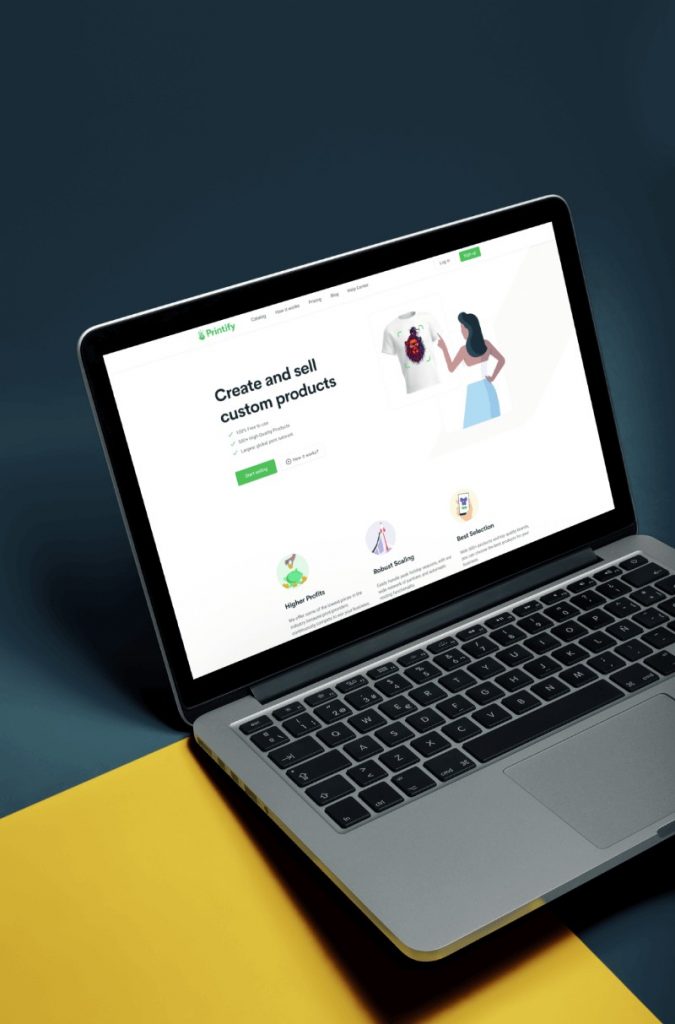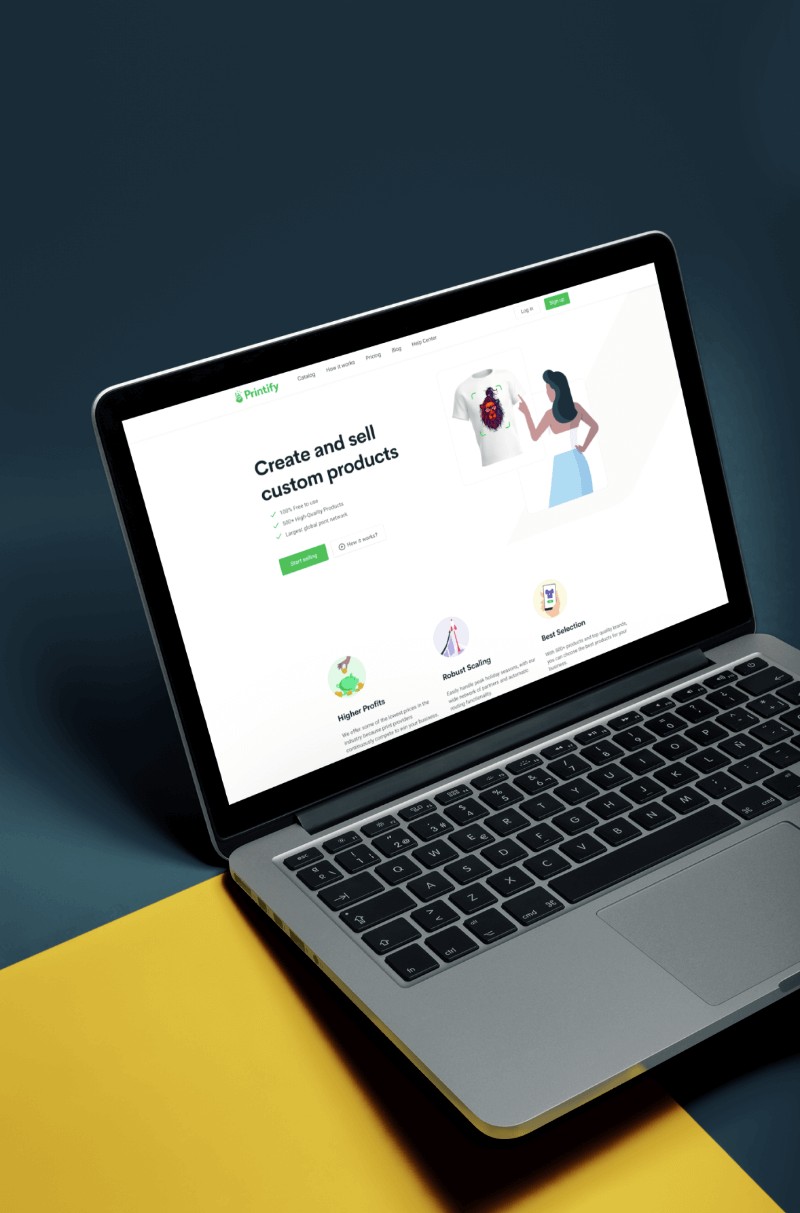 Frequently Asked Questions
When the world seems out of control, office supplies, such as clipboards, are an easy way to bring some order to the chaos. They keep your customers' papers neatly organized, making everyday life easier.
Whatever you'd like to sell, the Printify Catalog has something for everyone. With more than 750 customizable products to choose from, you'll always find something new to add to your store's collection.
Whether for school, university, or the workplace, selling everyday products with a bit of a twist is a great way to make money.
Make Your Own Custom Clipboards Today!