In our noisy world filled with constant distractions, custom office supplies are an excellent way to stay organized and bring some order to our often-chaotic lives. With many high-quality products to choose from, finding your next bestsellers won't take long.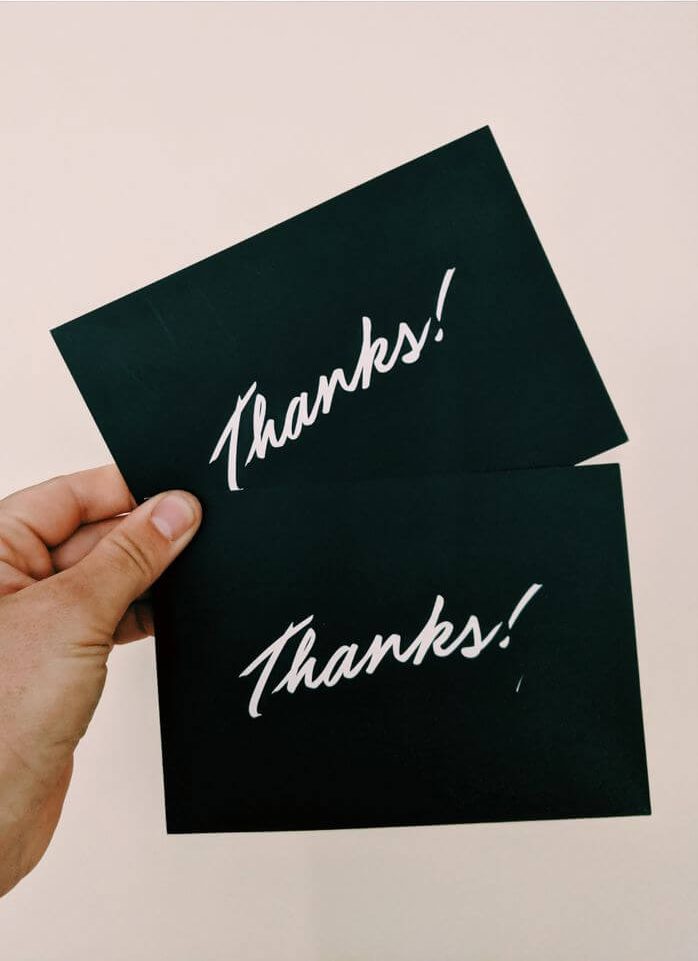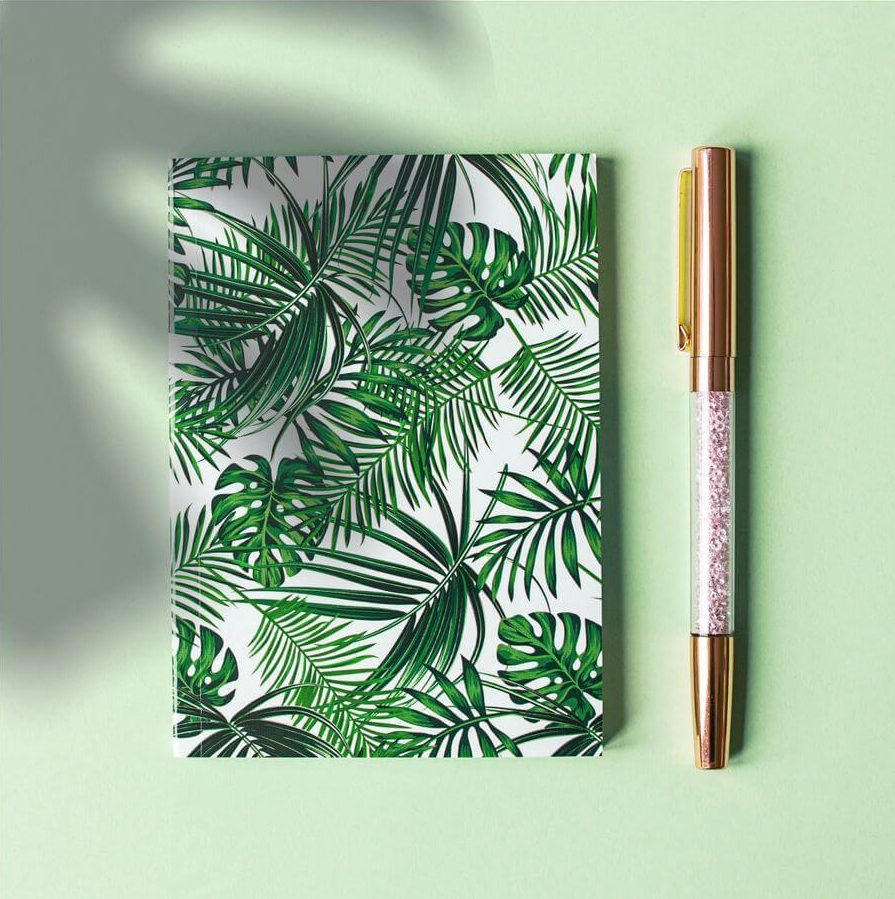 Make Your Own Custom Office Supplies
Start Making Your Own Custom Office Supplies!
Why Sell Customized Office Supplies?
With this data in mind, we can see that office supplies – despite the constant push for digitalization and modern technologies – are still in high demand by companies and people worldwide.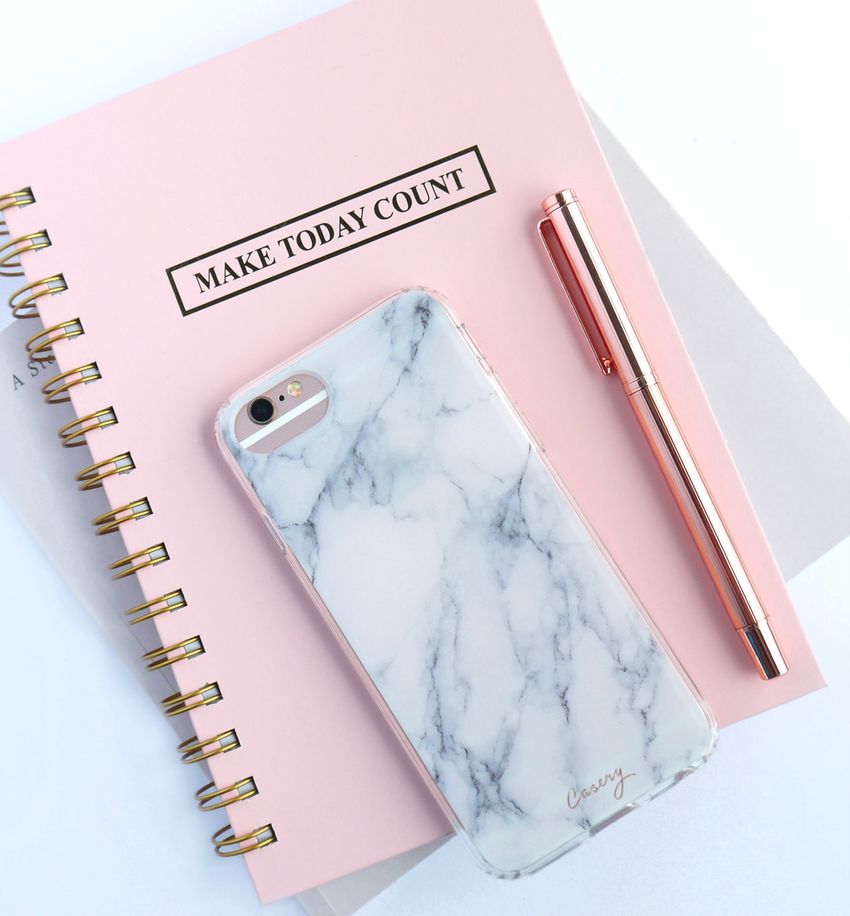 Custom Office Supplies – Everyday Essentials
Whether for the office, home, or school, office supplies are practical essentials no freelancer, employee, student, or company can do without.
Make Your Own Office Stationery Today!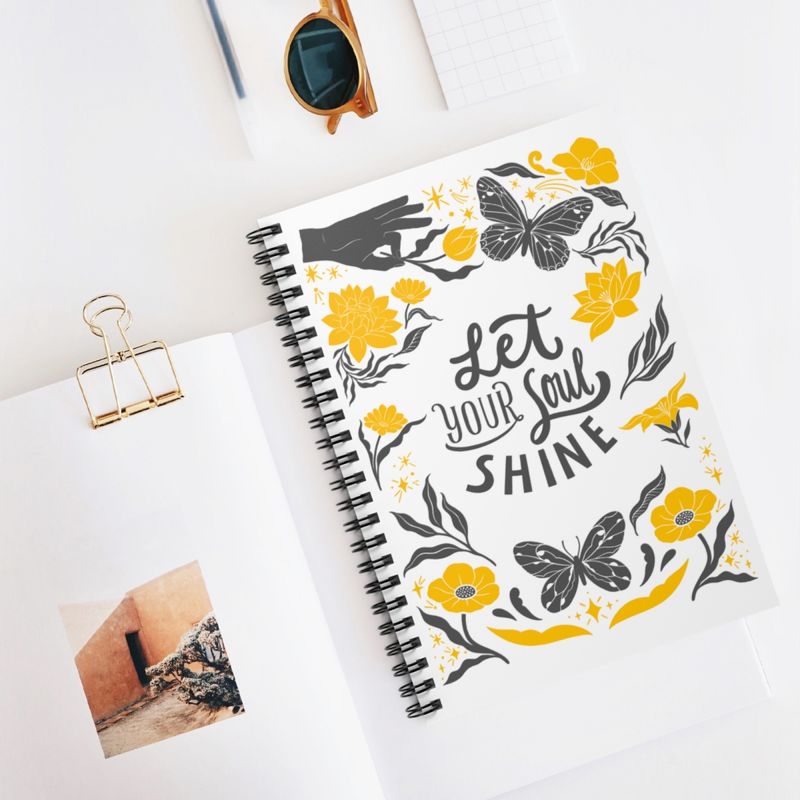 Personalized Notepads, Notebooks, and Journals
As a go-to product for various industries, notebooks, notepads, and journals are as unavoidable as Mondays. Even today, writing on paper is the most satisfying way to take notes.
The power of these paper products shouldn't be underestimated – they're essential tools that can help your customers set priorities, keep track of ideas, clarify thoughts, and stay organized throughout the day.
What's more, monogrammed office supplies, such as notebooks and journals, make the perfect gifts that are sure to be treasured until the paper runs out.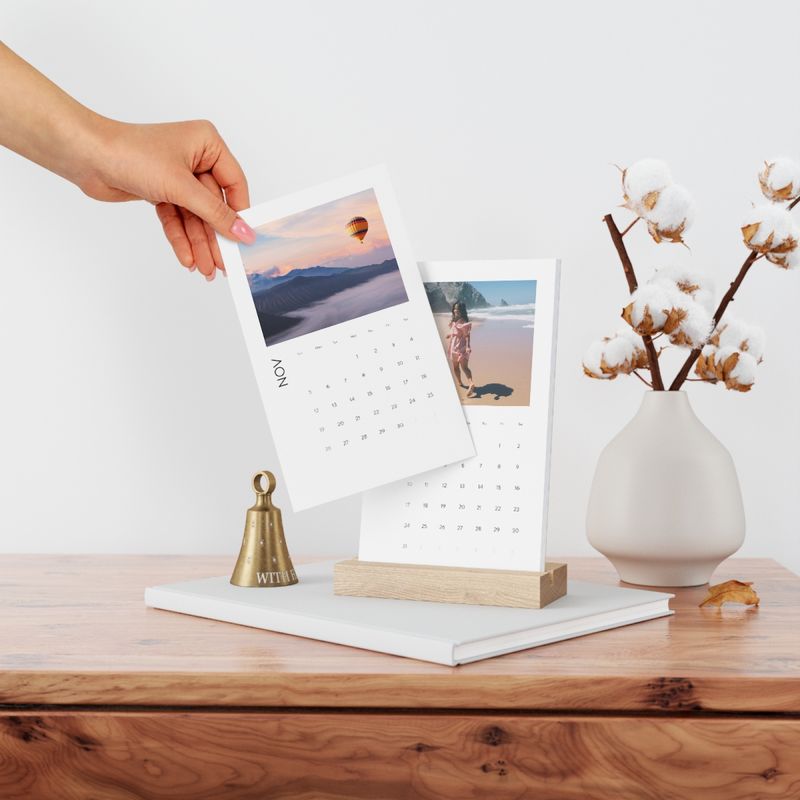 Make Your Own Business Calendars
As an effective way to balance work and family life, personalized calendars are as practical as they are beautiful. With these, navigating day-to-day challenges becomes a little more enjoyable.
Whether it's for your customers, employees, existing or potential clients, the calendar is the perfect product. It's neutral, useful, and – with the right design – can be very thoughtful too.
Add your art, logo, photo, inspirational message, or whatever else you like, and take your customers' – or your own – workspace to the next level.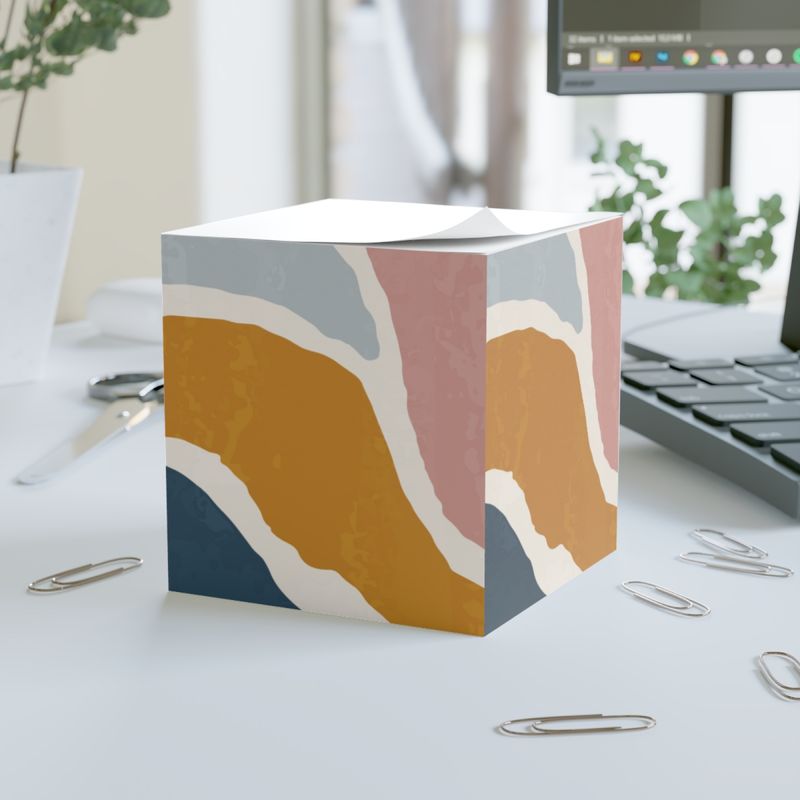 Create Custom Sticky Notes
Whichever country your customers are from, sticky notes need no introduction – they're an office staple everywhere.
As a convenient way of writing down notes, ideas, to-do's, or shopping lists, no workspace is complete without them.
Whatever tasks your customers, employees, or clients are tackling, customized sticky notes let them capture and organize their thoughts with ease.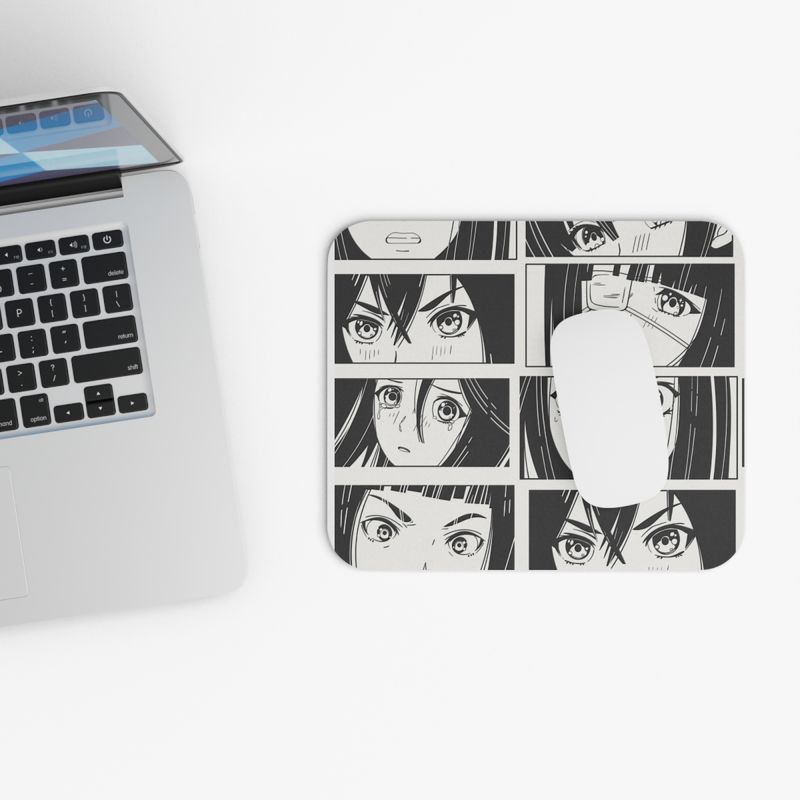 Make Your Own Office Mouse Pads
Whether for browsing, working, or gaming, our mouse pads are designed to keep misclicking disasters at bay.
As an office must-have, a well-designed mouse pad can serve as a source of inspiration while improving accuracy and control.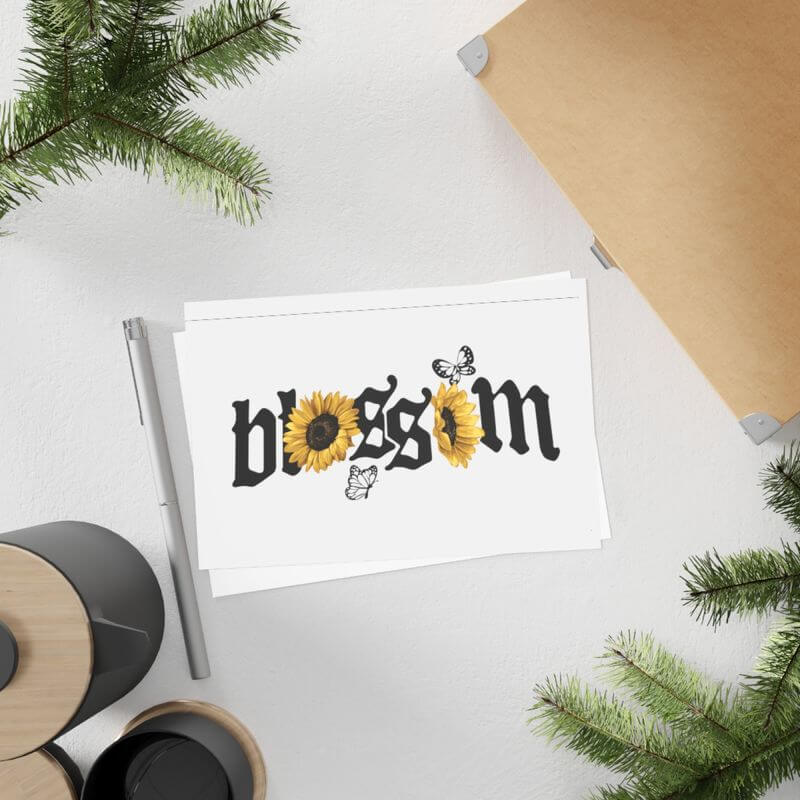 Business Cards, Stickers, and Other Stationery
With Printify, your search for custom stationery is over – whatever you need, whenever you need it, we're always here for you.
In our catalog, you'll find a range of great products that you can easily customize to your heart's content.
We work with professional print providers that use the latest printing techniques so that you can achieve outstanding print effects in a variety of different colors.
Whether you want to take your brand marketing to the next level, mail personalized holiday cards, or make a profit, customized stationery is a great way to do it all.
Make Your Custom Office Supplies Today!
Custom Office Supplies With a Logo of Your Company
Custom office supplies are the perfect addition to any space, whether for your desk, office, or conference room. With Print on Demand, you can take advantage of seemingly simple office stationery and turn it into an effective marketing tool – add a logo of your company, slogan, campaign message, or whatever else you wish and get your brand seen.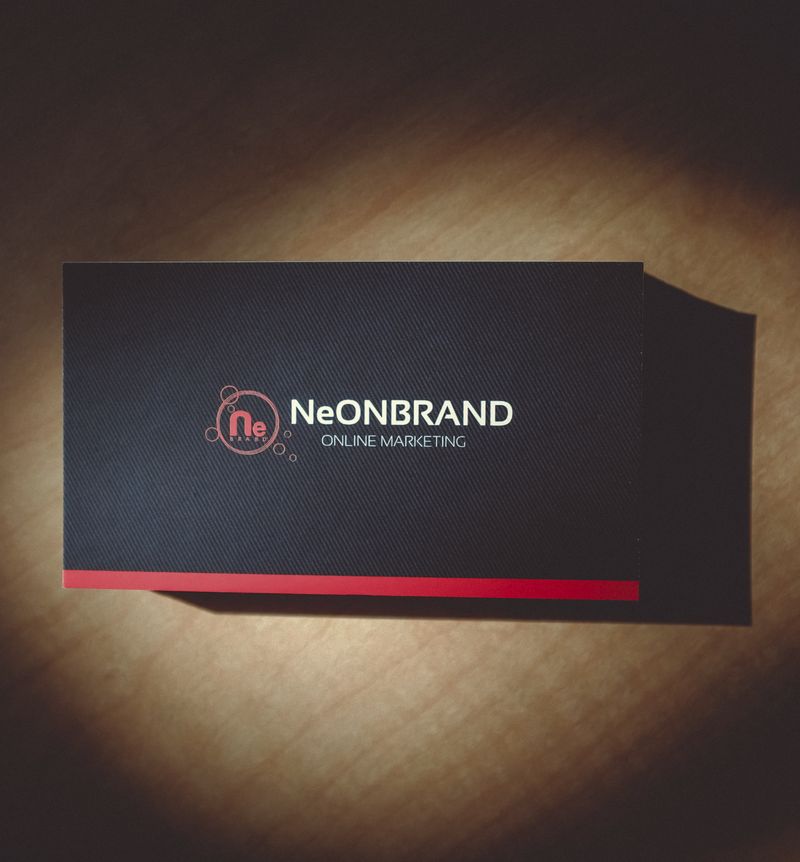 How to Start Selling Personalized Office Supplies?
With Printify, anyone – be it a new start-up, a long-established business, or an eCommerce store owner – can design, create, and sell a wide range of office stationery.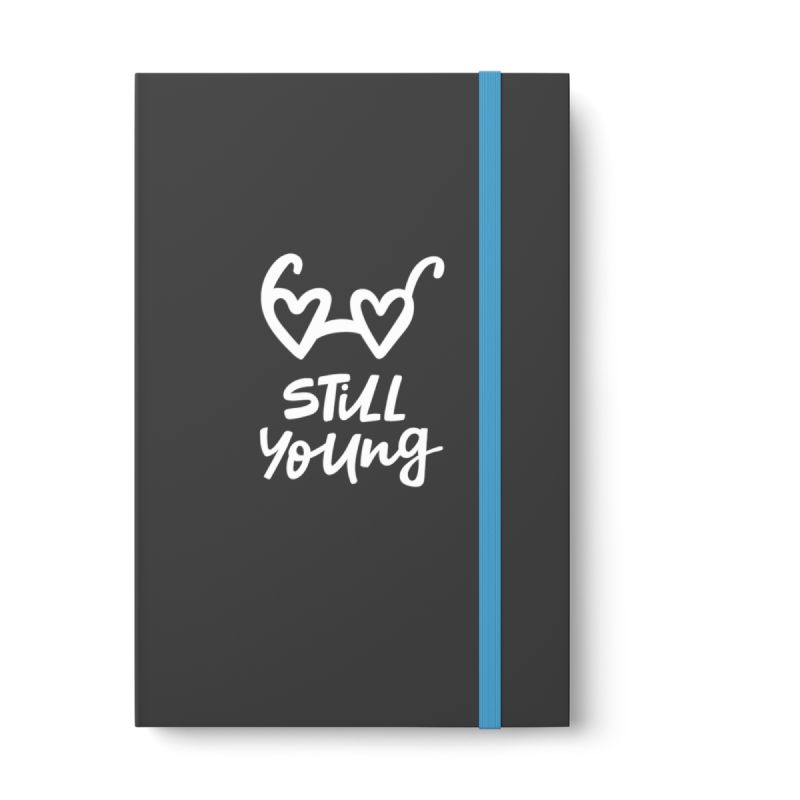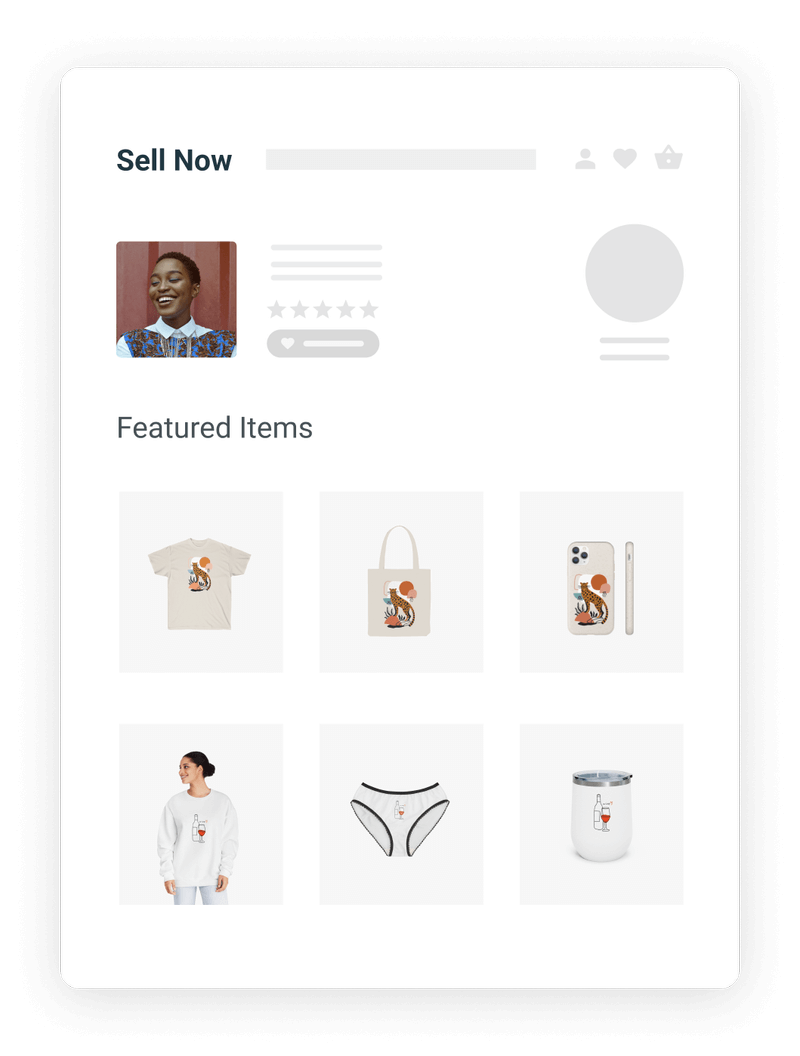 Step 1: Sign Up for a Free Printify Account
Step 2: Choose and Design Your Product
With Printify, you get all the tools you need to succeed. Try our free Mockup Generator and create real products without hassle – easily add your art, text, company logo, pick a product color, and more.
Step 3: Integrate a Sales Channel
To sell your brand-new stationery, you need a sales channel first. Luckily, our service seamlessly integrates with various sales channels, so you can pick the best fit for your company's needs.
Step 4: Leave the Rest to Us
When your eCommerce shop is set up, publish your products to your sales channel, and let us do the rest. As soon as a customer makes a purchase, we do all the heavy lifting for you – printing, packaging, and shipping.
Frequently Asked Questions About Custom Office Supplies
As a print on demand company, we have partnered with over 80 print providers. To make sure that our merchants receive only the best products, each of them has undergone a thorough vetting process.
When your customer makes a purchase, orders are automatically sent for fulfillment and delivery. Without worries about inventory, packaging, and shipping, you can save time and focus on what you do best – running your business.
Printify ships to most countries. However, we don't provide shipping to Guadeloupe, North Korea, Russia, and Ukraine. For more specific information, take a look at our Help Center.
If you'd like to view the shipping rates and the estimated delivery times of a specific print provider, click here.
Yes, we do. If you're searching for green products, check out our Eco-friendly category.
Here are some of our eco-friendly office essentials:
In this category, you'll find a variety of other great products that'll allow you to make a positive impression with less environmental impact on the planet.
Whether you want to sell notebooks, business cards, sticky notes, or other office essentials, our catalog is a one-stop shop for all your print on demand needs.
With more than 700 customizable products to choose from, finding your next bestseller at the best price on the market won't be hard.