Stand out from the crowd with Printify's custom belts. Create and sell personalized belts with your designs, and let your style shine.
Design Personalized Belts Online
Reasons to Start Selling Custom Belts
One thing's for sure – belts aren't going anywhere. They're practical, they make a great gift, and there are a lot of style benefits that belts bring to the table.
A belt is often seen as a statement piece that can tie together the entire outfit. A quality belt with a unique design helps its wearer stand out, and it displays their one-of-a-kind personality.
With your design on the belt, your customers can accentuate their waist, color-code their outfits, and simply look great wherever they go. Now's a great time to start designing and selling your personalized belts.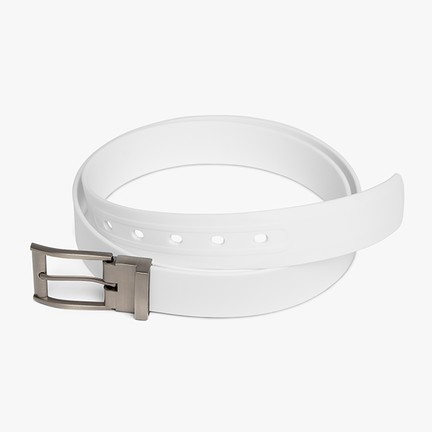 Introducing Print-On-Demand Belts
Our belts are made of durable Thermoplastic Polyurethane (TPU) material and are completely water-resistant, so you can be sure about their longevity.
The belts come in one size ​​(50″ x 1.35″) (127cm x 3.42cm) and feature a cut-to-size fit, making it possible to tailor them as necessary.
The UV Digital Printing Technology used in the production process ensures a high-quality print with crisp and vivid colors. It's possible to pick between three belt buckle options: gunmetal, bronze, and black metal.
All belts are produced in the USA, and prices start at $20.60 ($15.86 with Printify Premium).
Create Your Own Custom Belt
Design Inspiration for Custom Belts
Whether you want to keep the design simple or go all out with bright colors, you can add any visual details to your belts.
When designing a belt, or any other print-on-demand product, think of the person you're creating it for. Although everyone wears belts, you can target your female audience with softer colors, floral designs, and more subtle patterns. Think about how the customer will combine the belt with other pieces of apparel.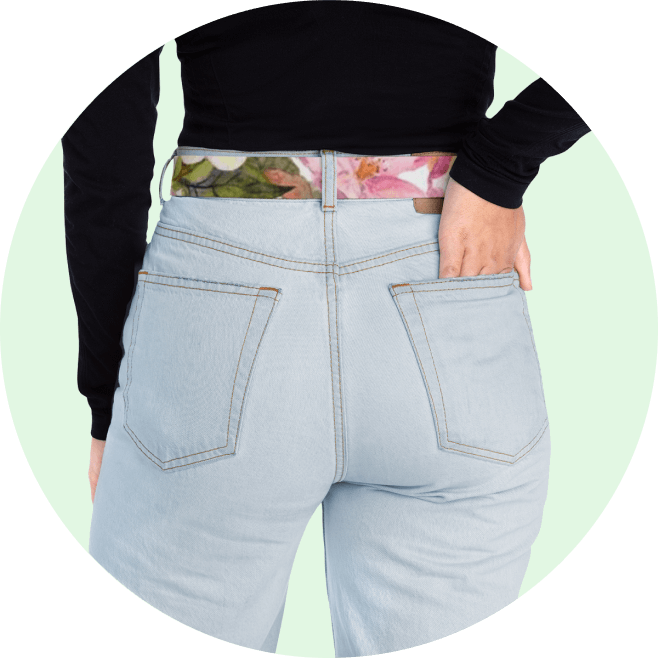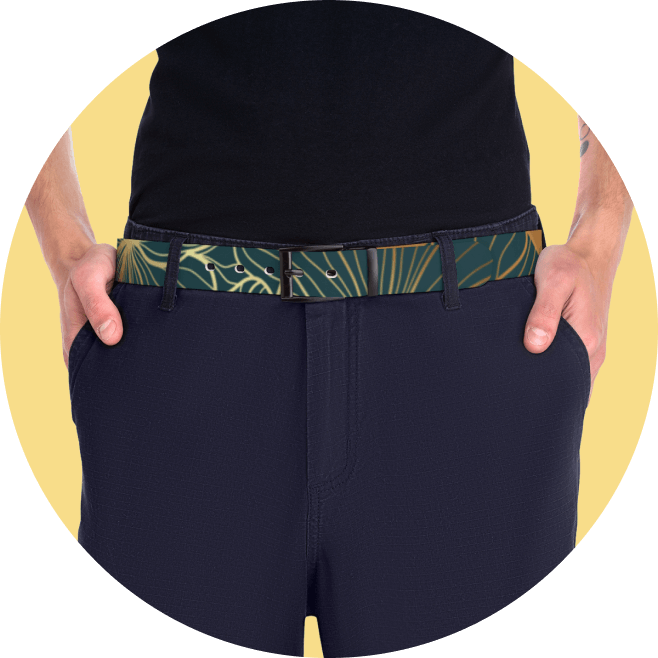 Men wear pants daily, making them the perfect target audience for personalized belts. The design possibilities are endless – you can create sci-fi-inspired belts, come up with sport-themed options, create a faux leather look, pick subtle colors or use a very bright and colorful design. As long as you have a specific customer in mind, and you've found a good niche to target, you're bound to rack up sales.
A belt with a logo will do great as part of a company uniform or a merch item. You can use specific brand colors for the belt and apply a logo on top. Try offering your customers the opportunity to send in the logo they'd like to see on the belt, or you can order the belts yourself, for example, for a specific event. Our bulk order service will be handy if you go for the latter.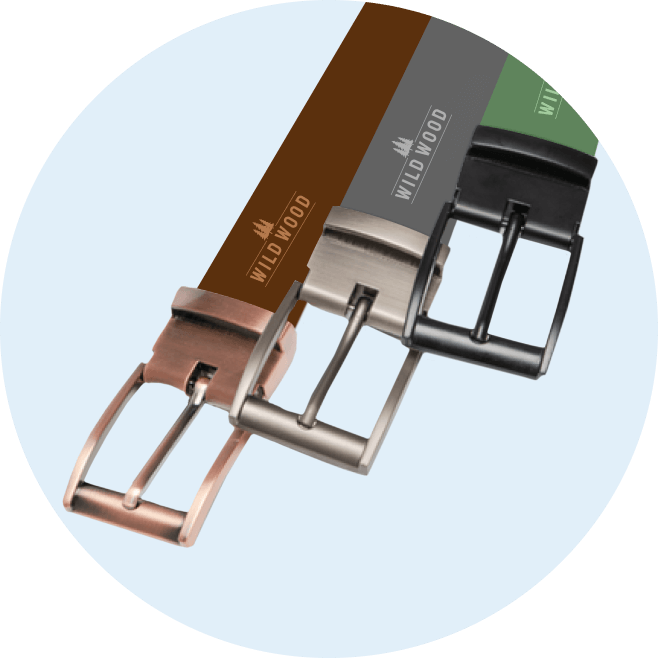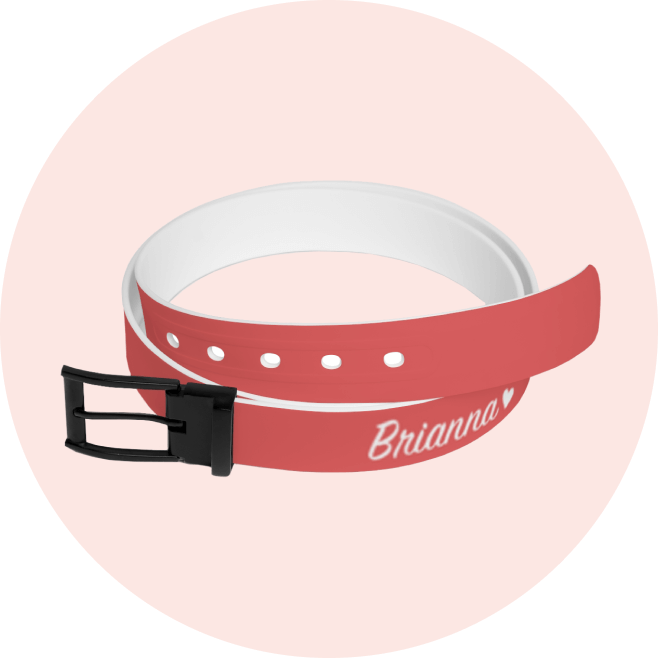 You can also explore typography in your belt designs. Try using personal names or adjectives, add a quote, or maybe apply a company name that would go well with their logo. Our Mockup Generator includes text functionality, so you can add it straight from the editor. Just make sure that the text you're using is the correct size, the design doesn't go over the sides of the belt, and isn't too small.
Printify Is Trusted by 2 million+ Merchants Worldwide With More Joining Every Day
I don't have to invest the money I can't lose into my business. With Printify, I only pay the fulfillment fees, and the rest is all profit.
I really appreciate working with Printify on my brand. Afro Unicorn was only supposed to be my design on a white shirt. It is so much more. Printify allows me the time to run the business and not work in the business.
Printify helped me start a completely hands-off revenue stream. When you spot a niche that you want to enter quickly, you don't have to worry about buying stock or equipment.
Printify Premium has helped my profit margins tremendously, and spending $20 a month has probably saved me over $200 a month.
Using Printify saved our struggling business of 6 years and gave us more time with our family.
I like Printify products because they tie in with our organisation's message.
I love the Printify Mockup Generator. It keeps everything consistent and allows me to keep my brand looking sharp and professional.
How to Start Selling Custom Belts with Printify
Frequently Asked Questions
Start Selling With Printify Today
Start your print-on-demand journey by designing and selling your personalized belts. Apply your design to the product, set your profit margins, publish the product in your store, and start selling. Printify will take care of all the heavy lifting. There are no upfront costs, and you choose how much you want to take home. Create your Printify account today!
Create Your Own Custom Belt